you'll need coding skills to harness Webflow's full power,
adding complexity that most designers would rather avoid. The good news is that other site-building platforms allow you to make drastic design changes without code. Many also offer more advanced functionality at the same or lower price points, saving you time and money. I found six website builders with which you can build attractive and functional websites for yourself or your clients.
Editor X emerged as the best option for beginners and experienced designers,
as it offers extensive customization options and is surprisingly easy to use.
Short on Time? These Are the Best Alternatives to Webflow in 2023
Editor X – Perfect mix of ease of use and creative freedom.
Squarespace – Gorgeous templates and excellent social media tools.
Duda – The best option for managing clients and ensuring a smooth visitor experience.
What We Look For in the Best Alternatives to Webflow
When choosing the best Webflow alternatives, I focused on features that Webflow doesn't do justice.
Easier to use. Webflow has extensive customization options but also a steep learning curve. All website builders on my list have intuitive interfaces that are easy to navigate while offering flexible design options.
Better-designed templates. Webflow has plenty of templates, but more isn't always better. Some site-building tools on my list offer fewer template choices but have more varied designs, and some even come with useful apps pre-installed.
Cheaper (and more transparent) pricing. Webflow's paid plans fall on the pricier side, and the exact amount you'd be paying can be hard to pin down. In contrast, the site creators on my list have clear pricing structures and more affordable plans.
Wider range of third-party apps. Unlike Webflow, these site builders include robust app markets with third-party integrations to extend your site's functionality.
Better direct customer support. These website builders provide more direct support channels, making it easier to get in touch if you're dealing with urgent issues.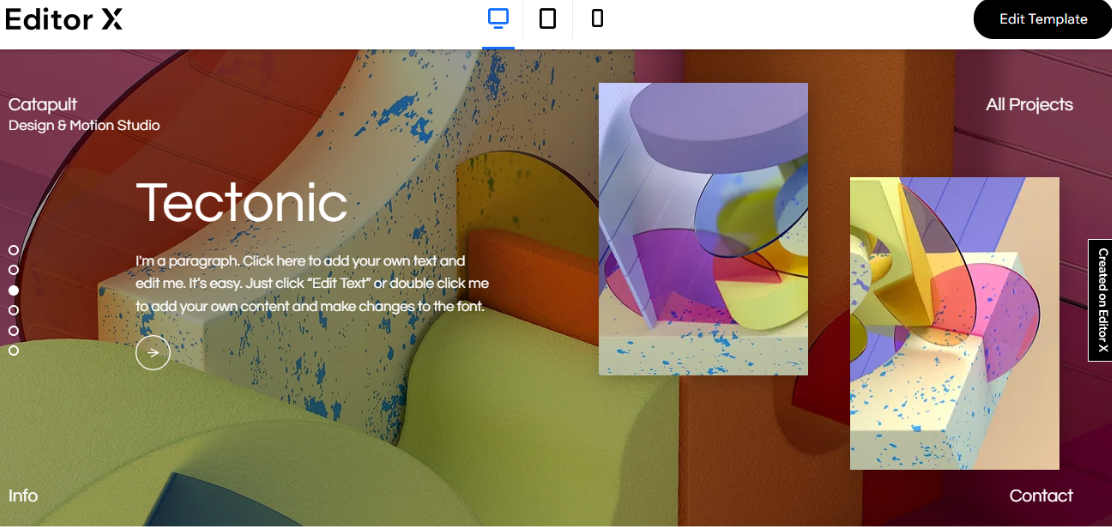 Editor X strikes a balance between relative simplicity and sheer design power.
Of course, you'll need to understand some basic web design principles (or be willing to learn them). Still, compared to Webflow,
Editor X is much easier to use.
You get layout tools such as grids and repeaters to help you build complex yet responsive site sections quickly. You can even incorporate prebuilt (but customizable) elements such as portfolios and testimonials. You can customize your site's elements per breakpoint (the screen size at which the site drastically changes layout or appearance) and have as many breakpoints as you want. Also, in contrast to Webflow,
Editor X lets you position elements anywhere you like on the canvas,
giving you complete control over your site's look. Editor X has a free plan that gives you access to all design capabilities, but you'll be stuck with its subdomain and ads. The paid plans allow you to connect a custom domain and include more storage and e-commerce features. While Webflow and Editor X have similar prices,
you'll get more features with Editor X, including more advanced collaboration, blogging, and third-party tools.
Features
Advanced collaboration tools. Unlike Webflow, there's no limit to how many collaborators can simultaneously work on your Editor X site. You can communicate in real time with your team by leaving comments on elements across breakpoints.
Easy blogging. Compared to Webflow, Editor X has more blogging tools, which include the ability to schedule blog posts, optimize images, customize the look of individual posts, and more.
300+ apps and integrations. Editor X gives you access to Wix's robust app marketplace. You'll find tools for anything from shipping to analytics to extend your site's functionality.
24/7 customer support. In addition to its comprehensive knowledge base, Editor X has 24/7 live chat, tickets, and callback support.
Want to learn more? Read our expert Editor X review
. 
Free plan
Yes
Storage space
10 GB to 50 GB; 1 hour to unlimited hours of video
Built-in e-commerce
Yes
Starting Price

$

17.00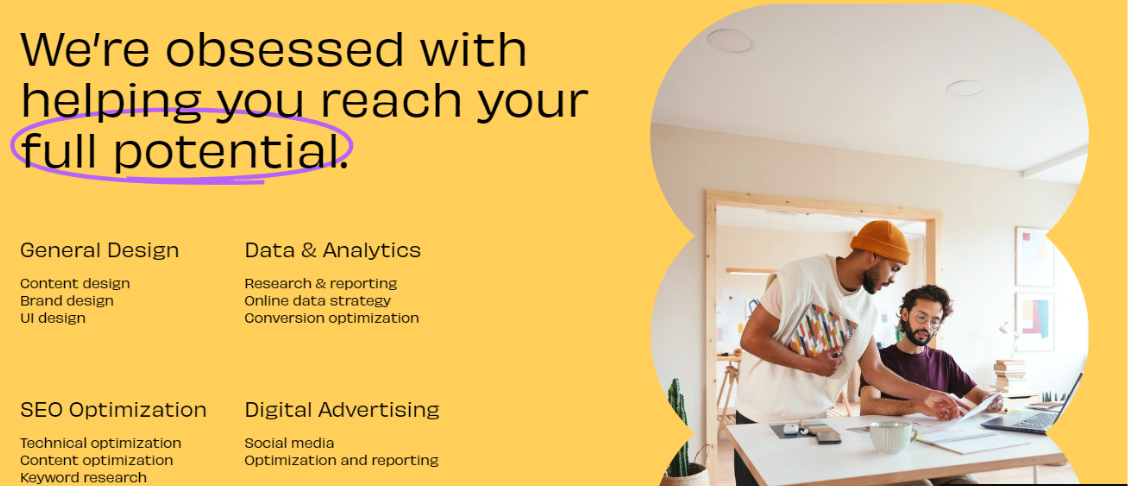 Squarespace has some of the most sophisticated templates, all free and mobile-responsive.
Though you don't get the same design flexibility as Webflow, you still have plenty of control over your site's layout, colors, and fonts. Also, Squarespace's "snap-to-grid" editor feature ensures your site elements are well-aligned, making it virtually impossible to build a bad-looking website.
Squarespace has
built-in social media and content creation tools
to help you promote any website.
For example, the Squarespace Video Studio app lets you create engaging videos using video templates, an auto voiceover tool, and more. The Unfold mobile app provides custom Instagram story templates to make your content stand out on social media. This can be particularly useful for streamlining your clients' digital marketing strategies. Overall,
Squarespace offers more value for your money than Webflow.
All plans include unlimited bandwidth and storage for images. More expensive plans come with unlimited contributors, e-commerce, and the ability to create promotional pop-ups
.
Squarespace has a free 14-day trial
to let you test its features before you commit.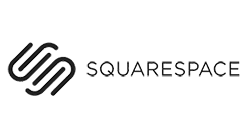 Get an additional 10 % OFF any Squarespace plan!
This exclusive offer is only available for your first purchase.
43 users used this coupon!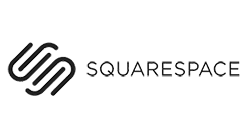 Get an additional 10 % OFF any Squarespace plan!
Copy and paste this code at Squarespace
Features
Robust e-commerce. Unlike Webflow, Squarespace lets you sell unlimited products on all plans and gives you access to a POS system for in-person sales. You also get many tools for managing inventory, shipping, and more.
Affordable add-ons. Squarespace Email Campaigns is a paid add-on that lets you customize email templates to match the look of your site. Also, you can use Squarespace's scheduling to take appointments and send automatic reminders to clients.
Free logo maker. Squarespace's free logo maker can help you get inspired and build your brand identity with decent-looking designs.
Weglot Translate Extension. This third-party extension automatically translates your content to 100+ languages, which is perfect if you provide services to clients internationally.
Curious to learn more? Read our expert Squarespace review
. 
Free plan

No, but there's a 14-day free trial

Storage space

Unlimited for images, 30 minutes of video 

Built-in e-commerce

Yes

Starting Price


$

16.00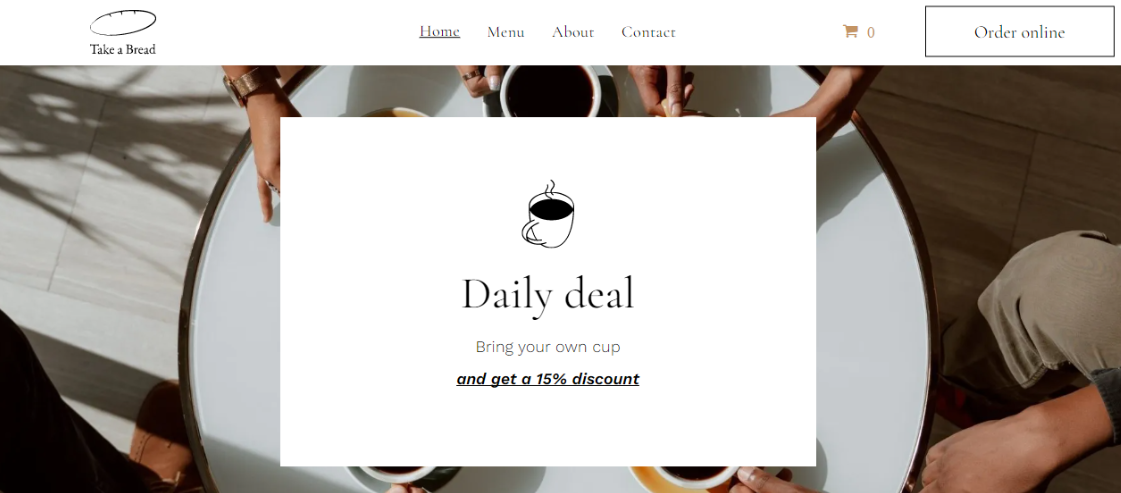 Duda's in-depth design features, support for multiple websites, and branding options make it particularly appealing to agencies.
Duda has 100+ stylish templates, including many blank and semi-blank "starter" templates to help you create unique looks. You can easily customize your site by dragging and dropping elements like photo galleries and contact forms into your page in a grid-based layout. Duda has powerful website personalization tools, something Webflow lacks. Duda lets you create tailored visitor experiences based on location, time of day, or device type. You can also set up rules and triggers based on the number of visits and membership details. Another standout feature (that Webflow lacks) is white-label tools.
Your clients can access and manage their websites from a white-label dashboard under your brand
. You can set client editing permissions and give them simplified tools to change aspects of their site without messing up the entire structure that you've already built. Duda's prices are fair for what it offers.
All plans include unlimited storage, website personalization tools, membership areas, and access to integrations.
Paying more gets you access to white-label features and team and client management. You can test Duda's features by signing up for a free 4-day trial.
Features
Client billing. Duda's built-in billing tool allows you to create, send and manage payment requests directly from your dashboard.
Flex mode. Duda's separate Flex editor lets you edit using layers, complex layouts, and CSS code, giving you complete control over your site at any screen size.
Team roles. You can have many people collaborating on your site at once. You can also assign specific roles to team members, such as for design or blog content.
Site comments. Both clients and team members can communicate via site comments.
Want to know more? Read our in-depth Duda review
.
Free plan
No, but there's a 14-day free trial
Storage space
Unlimited
Built-in e-commerce
Yes
Starting Price

$

14.00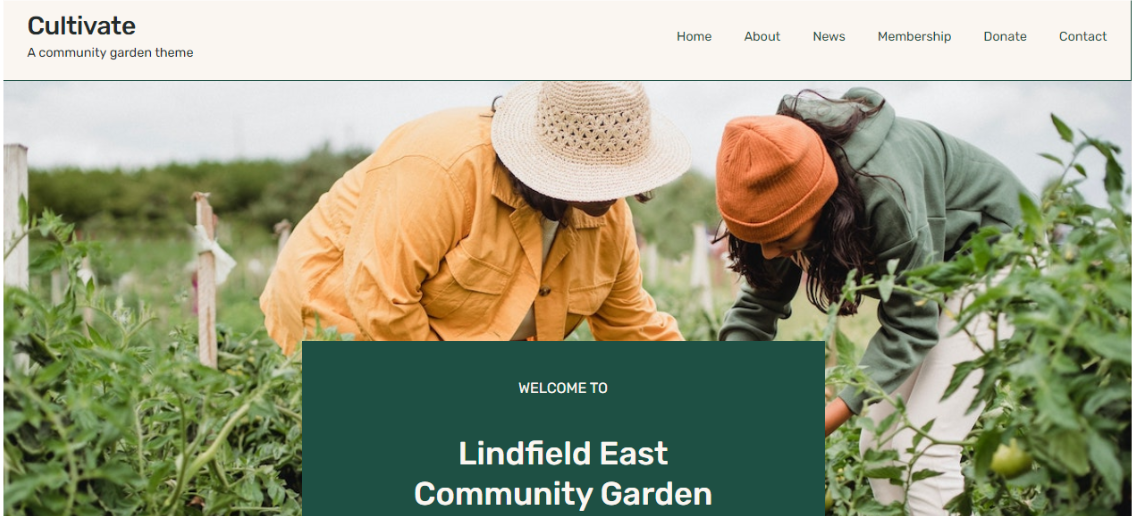 WordPress.com includes hundreds of good-looking, customizable, and mobile-friendly themes,
which are more versatile than the ones you get with Webflow. If you subscribe to the Business plan, you can go beyond WordPress's native theme selection and upload themes from a third-party marketplace like ThemeForest or TemplateMonster. Many WordPress business themes already include necessary elements such as a services page, contact forms, social icons, and more. But you can add any other tool you like through WordPress's extensive library of plugins,
with over 50,000 available integrations.
While many of these are paid, there are plenty of free options, including galleries and booking tools.
WordPress's free plan is an excellent way to take the platform for a test run.
You get unlimited pages, users, and features like a built-in newsletter and visitor stats. If you're happy, you can upgrade to the Business plan or higher to install more plugins and access advanced SEO tools.
Features
Flexible content editor. WordPress.com uses a "block editor" for pages and blog posts. It turns all the content on a page into moveable blocks (such as paragraphs, headings, and background images). It's very flexible, which is ideal for creative writers.
Automated backup and one-click rewind. On the Business plan and up, you can download a backup of your site or restore it to a previous state.
Sell online with WooCommerce. WordPress integrates seamlessly with WooCommerce, which is ideal for e-commerce stores. With a few clicks, you can add a shopping cart and a checkout process, accept payments, and gain access to many e-commerce essentials.
Jetpack essentials. Thanks to Jetpack features, you'll get faster-loading pages, protection from spam, and optimized SEO to rank high on search engines
Want to know more? Read our expert WordPress.com review
. 
Free plan
Yes
Storage space
1GB to 200GB
Built-in e-commerce
No, but available via plugins
Starting Price

$

4.00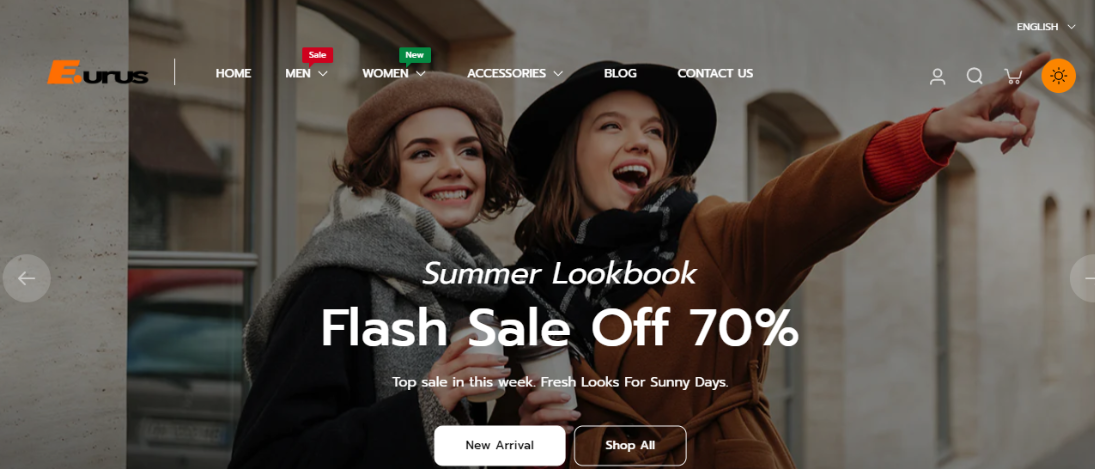 Shopify doesn't provide the same level of creative freedom as Webflow. Still, if you focus on e-commerce, you'll find its online features pretty extensive. Aside from sleek and professional templates,
Shopify provides efficient built-in tools to help you streamline sales.
For instance, Shopify's Point-of-Sale (POS) system lets you sync data between your physical and online shops and efficiently manage inventory. Also, Shopify Fulfillment Network lets you know which fulfillment center you should ship your products to, depending on where your orders came from. Additionally,
built-in marketing tools like
Shopify Email allow you to send up to 10,000 monthly emails for free.
Aside from its in-house tools, Shopify has a robust app store with over 6,000 free and paid apps. Shopify makes most of its features available on all plans, so regardless of your subscription, you get access to unlimited products, multi-channel selling, abandoned cart recovery, and more. More expensive options provide more staff accounts, inventory locations, and lower transaction fees.
Features
3D asset displays. In addition to standard images, Shopify lets you add 3D photos of your products to give your customers more accurate representations.
Shopify Payments. Apart from allowing you to integrate with over 100 payment processors, Shopify has its own payment solution, Shopify Payments. For an additional monthly fee, this supports multi-currency selling and eliminates transaction fees.
Multi-channel selling. In contrast to Webflow, Shopify lets you sell on various platforms, including Facebook, Instagram, TikTok, eBay, Walmart Marketplace, and more.
Built-in fraud protection. This tool will help you detect orders that might be fraudulent.
Read our in-depth Shopify
 review
to see more features. 
Free plan
No, but there's a 14-day free trial
Storage space
Unlimited
Built-in e-commerce
Yes
Starting Price

$

29.00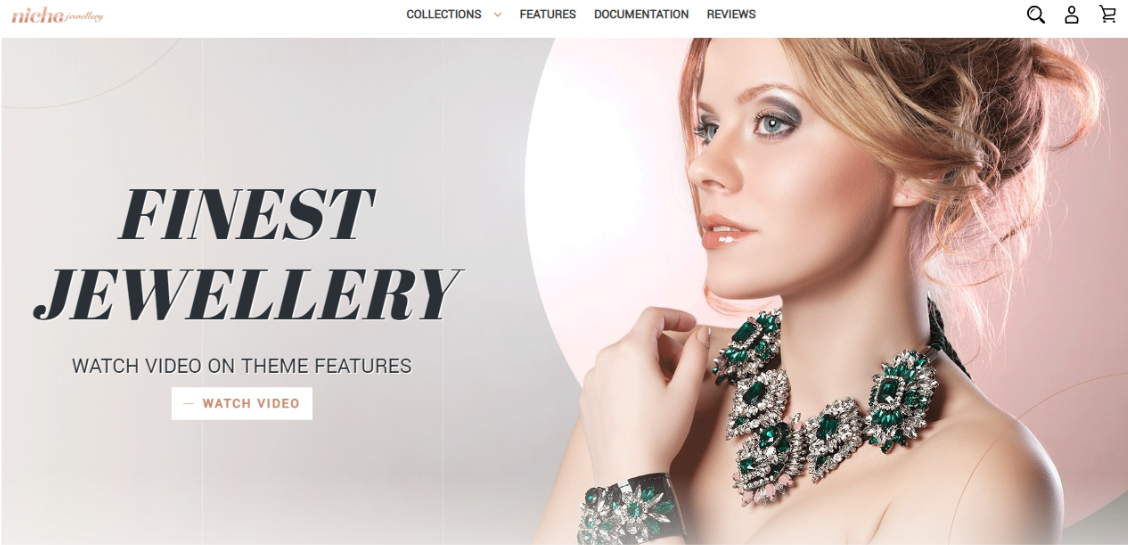 Creating a good-looking store with BigCommerce's minimalistic, mobile-responsive designs is a breeze.
The intuitive drag-and-drop editor lets you lay out your text, images, videos, and other site elements however you like. Design options are limited compared to Webflow, but there are e-commerce tools galore. BigCommerce works best for large online stores that regularly add new products. For instance, you can categorize products by brand, edit products in bulk, personalize prices based on customer segments, and add product filters for easy browsing. Also, unlike Webflow, there are no additional transaction fees, regardless of your subscription.
BigCommerce allows you to build multilingual sites and have separate site versions and catalogs for different areas
, which makes it an excellent choice for international e-commerce websites.
Webflow and BigCommerce have comparable prices, but you get better value with the latter.
Even BigCommerce's entry plan includes features such as unlimited products and users and multi-channel selling, which Webflow doesn't have. Though BigCommerce has no free option, you can always use its
15-day free trial
to test the platform yourself.
Features
Advanced reporting. BigCommerce's exhaustive reporting tools give you info on sales, abandoned carts, in-store search, marketing, new and returning customers, and more.
Persistent cart. You can improve your customers' experience by allowing them to save their carts. If they switch devices, the items will still be there.
Customer segmentation. This feature allows you to sort customers into groups (e.g., for pricing, promotions, or product access) to create more personalized experiences on your site.
Multi-currency selling. BigCommerce allows you to integrate payment gateways like Apple Pay and Google Pay, accepting payments in over 100 currencies.
Our expert BigCommerce review
 has more on features and pricing. 
Free plan
No, but there's a 15-day free trial
Storage space
Unlimited
Built-in e-commerce
Yes
Starting Price

$

29.00
Pick the Best Webflow Alternative to Build Complex Sites Quickly
All these builders will let you create beautiful and engaging websites, even if you have little experience with web design. However, the best platform for you will depend on your needs. If you want creative freedom and excellent collaboration tools,
Editor X is my top recommendation
.
Editor X makes it easy for teams to collaborate on designs and provides plenty of built-in and third-party functionality. Despite its incredible flexibility, Editor X is still beginner friendly. On the other hand, if you require advanced social content creation,
Squarespace is a great option
,
thanks to its native social media tools. Squarespace also has best-in-class templates to ensure your website looks modern and professional. Or, if client management is your top priority,
Duda's white-label tools
 will allow your clients to manage their websites without breaking anything. Duda also has extensive personalization features to help you create unique experiences. Here's a quick recap of all the builders I tested:
Free Plan
Best Feature
Best For
Starting Price
Editor X

✔

User-friendly yet advanced customization
Designers with plenty of collaborators

$

17.00

See Deals
Squarespace

✘

Beautiful templates
Websites focused on social media content

$

16.00

See Deals
Duda

✘

White label
Client management

$

14.00

See Deals
WordPress.com

✔

Extensive third-party functionality
Content-rich websites

$

4.00

See Deals
Shopify

✘

Robust e-commerce tools
Online stores looking to grow

$

29.00

See Deals
BigCommerce

✘

Multilingual websites
Large e-commerce businesses

$

29.00

See Deals
FAQ
Is there a free alternative to Webflow?
Website builders like Editor X and WordPress have free plans with limited features. The best tools come into play with paid plans, and you get great value for money. For instance, Editor X's paid plans are cheaper than Webflow's and include access to
better blogging and collaboration tools
and more integrations.
How difficult is Webflow?
Webflow has a steep learning curve, which can be particularly challenging for web design newbies. In contrast, Squarespace, a platform that targets creatives, makes building a site easy thanks to its
top-notch templates
and intuitive drag-and-drop editor.
Can I easily migrate my existing Webflow projects to a new platform?
Yes. For instance, Duda lets you import existing content and drag and drop it into your Duda site. All you need is a URL to import content directly into Duda, which makes it fast and easy to migrate from any platform.
Duda has an intuitive interface
and more tools than Webflow, so it's a worthy alternative.
Is there anything better than Webflow?
Webflow is a powerful site builder, but those who don't code won't be able to utilize it fully. In contrast, site creators such as Editor X provide flexible design options and more advanced functionality while staying user-friendly. Check out our list of
the best website builders for 2023
for more powerful but easy-to-use platforms.