A Site Builder with Big Business Ambitions
Duda is designed predominantly for users that want to make more than one website. It's intended as a platform for service providers to build sites for other people. And, you know, get paid for it.
However, that needn't stop you from using it to build your own site – far from it! The prices are competitive even when compared to more consumer-focused site builders, and the features are plentiful. You can do a lot with Duda.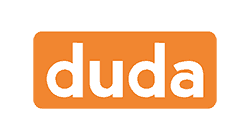 Save 25 % on Duda today!
Save 25 % when you sign up for Duda's annual plan
199 users used this coupon!
That brings me to the age-old question: Is it right for you? Is Duda suitable for your site, your business, your agency? Let's find out.