I focused on website builders with e-commerce functionality as they allow you to personalize your approach to your audience
. Marketplaces may force you to stick to their design which may not portray your brand the way you want to.
After trying out some of the most popular website builders, it's clear that Wix understands what a small business needs best
. It makes it easy to create a full-featured store and provides the search engine optimization (SEO) and marketing tools you need at affordable prices.
I suggest you take advantage of Wix's free plan
to see how the platform works and upgrade when you're ready to start selling. Or keep reading to see if any of the nine other e-commerce platforms for small businesses that scored high on my tests might be a better fit for your needs.
Short on Time? These Are the Best E-commerce Platforms for Small Business in 2023
Wix – An easy-to-use and flexible platform with tons of e-commerce, marketing, and SEO features for small companies.
SITE123 – A fast and easy platform with a built-in email marketing platform and affordable prices.
Squarespace – A beginner-friendly e-commerce platform with the best out-of-the-box design and powerful design tools.
What We Look For in the Best E-commerce Platforms for Small Business
Having worked with many small business owners, I focused on the following areas while researching and testing the best e-commerce platforms for small businesses:
Ease of use. No time to learn how to code? No problem – all the e-commerce solutions on my list will help you create a beautiful and functional e-commerce website in just a few hours.
Professionally designed templates. These e-commerce platforms provide professionally designed templates and advanced – or at least decent – customization options.
Built-in and third-party e-commerce integrations. These platforms have straightforward inventory and sales management systems, coupon and discount options, multiple sales channel integrations, a variety of payment processors, and low to no transaction fees.
Pricing. I spent hours comparing plans to ensure you're getting the best value for your investment. My top recommendations have plans for both new and growing businesses, and they're all priced competitively.
Scalability. Your platform of choice should support your growth in the long run. My recommendations offer affordable higher-tier plans packed with more resources. Rather than having to switch to a more robust platform, you can easily upgrade without any downtime or interruptions.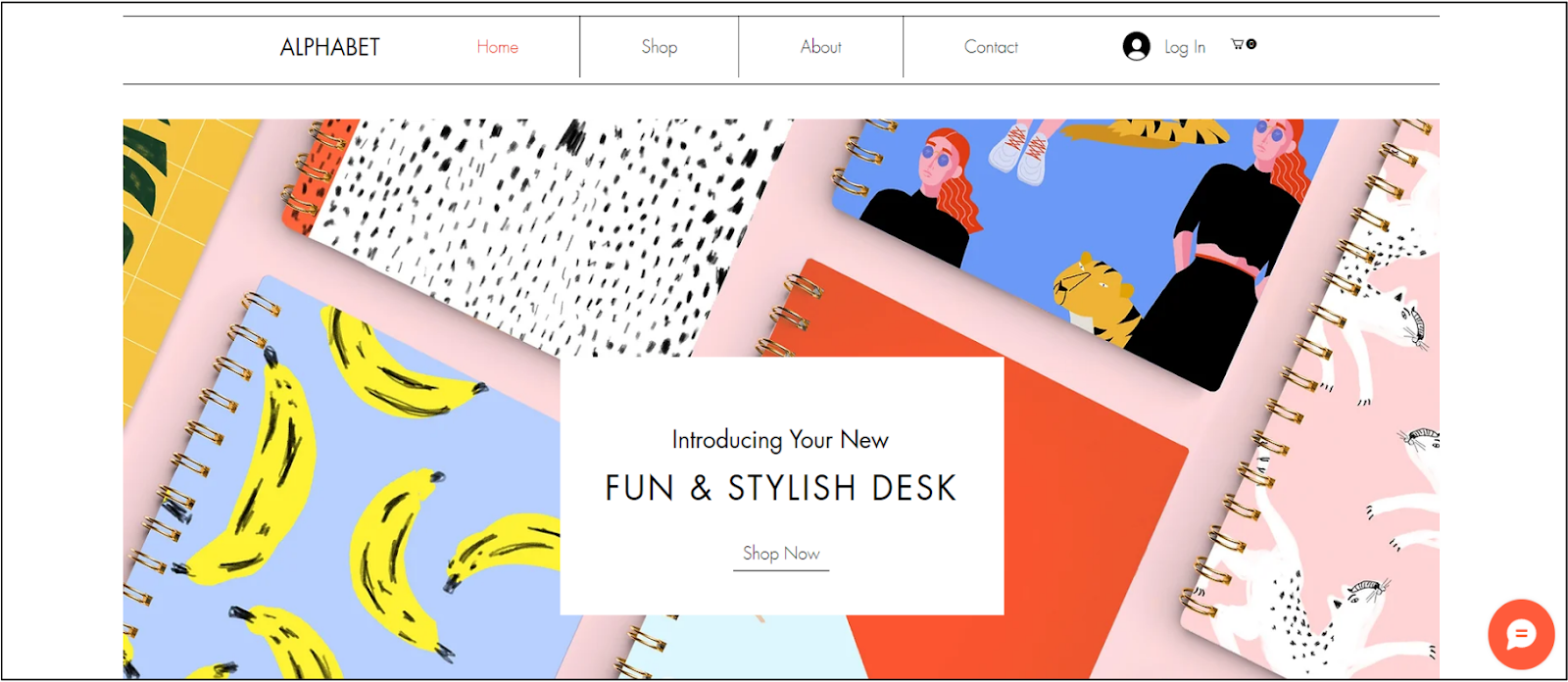 Wix strikes the perfect balance between ease of use and creative control
. Its gridless drag-and-drop editor allows you to position elements wherever you want. The result: a unique site with zero code! There are more beginner-friendly options on my list, but I had so much fun exploring Wix's design options, from animating page visuals to adding effects to buttons.
You can even customize your shopping cart and product pages
. Need some inspiration? You can feed Wix Artificial Design Intelligence (ADI) basic information about your business. And in a matter of minutes, it will create a professional site featuring an online store, blog, and any other elements that you requested.
Wix also has an AI text generator that helps you create content like titles and descriptions for your site
.
Wix packs many e-commerce features and integrations for a low price
 – you'll get cart abandonment recovery even on the cheapest e-commerce plan. It integrates with an impressive selection of coupon and loyalty apps, including Smile, which allows you to boost sales with points and rewards and Social Offers, which helps you build email leads with coupons.
Features
Wix Pro Gallery. If visuals sell in your industry, you'll want to add Wix Pro Gallery to your site. It preserves the exact resolution of your photos and its editor allows you to adjust their sharpness and quality.
Wix SEO Wiz. The Wix SEO Wiz provides a personalized, step-by-step SEO checklist. You can easily follow it to optimize each page for relevant keywords, connect and verify your site with Google, and get it indexed.
Free customizable templates. Around 130 of Wix's 900+ templates are specifically designed for e-commerce, but you can add a store to any template. Wix's free templates can easily compete with professionally designed templates.
Powerful suite of marketing tools. For an additional fee, Ascend by Wix will become your go-to built-in marketing specialist. It includes email marketing, social media posting, site analytics, and automation tools.
For more features,
see our expert Wix review
.
Free plan

✔

Number of products
Up to 50,000
Payment gateways available
70+ online and offline payment gateways
Starting price for e-commerce

$

27.00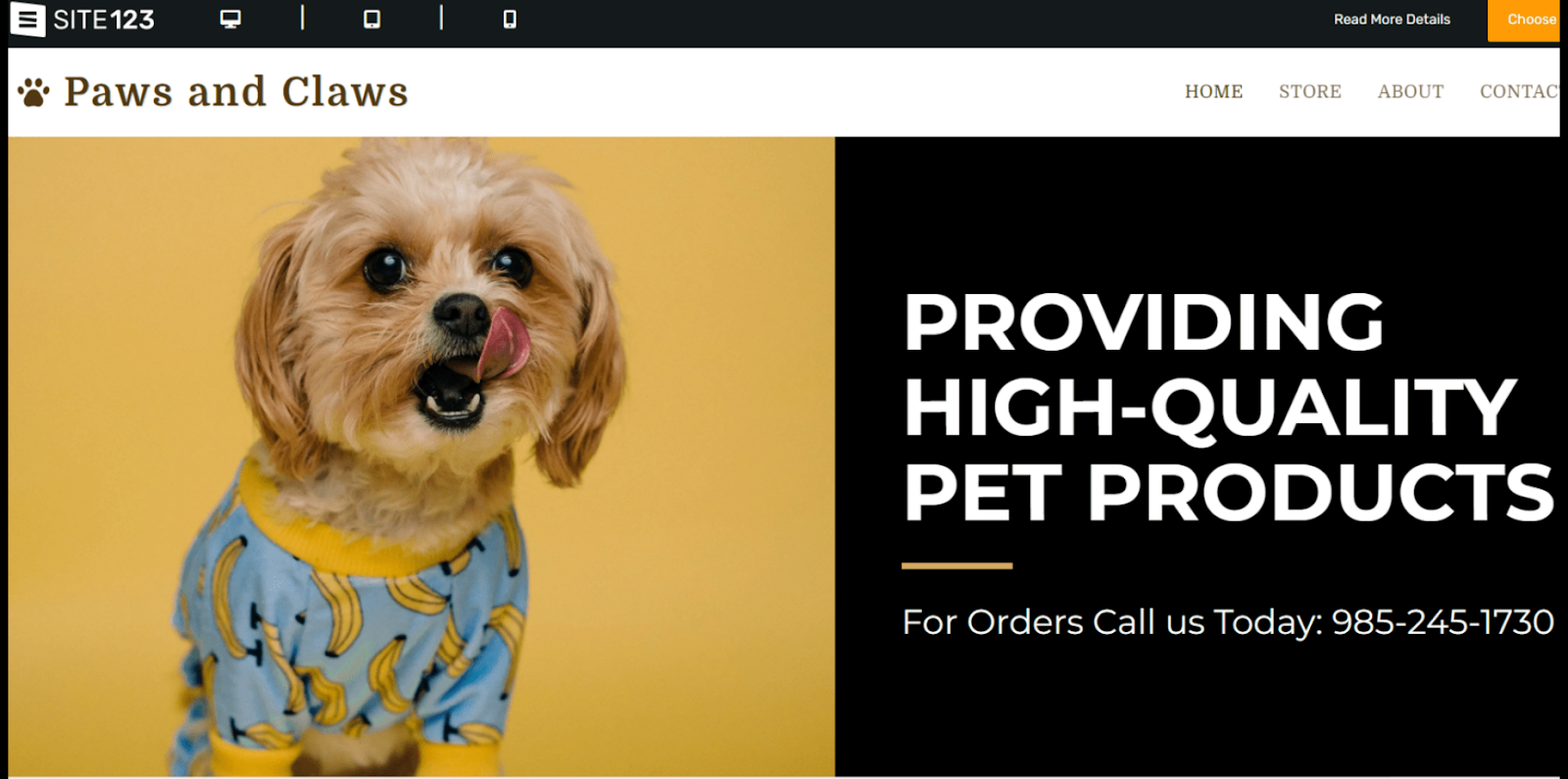 SITE123 is ideal for small online stores with fewer products and simpler requirements. It provides all essential e-commerce features
, including unlimited products and orders, the ability to display ratings and reviews, and integrated email marketing software. With any SITE123 premium subscription, you can send up to 10,000 marketing emails a month to promote your products and announce sales, special offers, and new releases.
SITE123 is one of the easiest platforms I've tried
. Its user-friendly interface is full of tips and tutorials, so I felt well supported during my site creation journey. It features a simple editor that significantly speeds up the design process. You can play with fonts, colors, and other design elements, but don't expect the same design freedom you'd get with Wix. On the other hand, this means you'll spend less time wrestling with design decisions. If you're looking for intricate customization options, SITE123 might not be the best fit. However,
if your top priority is swiftly launching your online store with minimal effort and cost, then SITE123 is perfect
for your simple e-commerce business.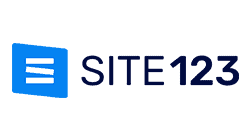 This Black Friday/Cyber Monday, SITE123 is 50 % OFF!
Save 50 % when you sign up for SITE123's annual plan
76 users used this coupon!
Features
No sales commissions. SITE123 doesn't charge any sales commissions. You'll only need to cover the payment processor transaction fee, allowing you to retain more of your hard-earned profits.
App Market. SITE123 offers a decent variety of free and paid apps to enhance your online store. Cincopa allows you to create custom media galleries, including video, podcasts, and photo slideshows and more. If you offer online appointments, the Tockify integration will add an attractive and functional booking calendar to your site.
Mobile-responsive templates. These mobile-responsive templates automatically adapt to different devices, ensuring a seamless shopping experience for your customers on smartphones and tablets.
24/7 support. SITE123 provides round-the-clock support to assist you whenever you need it. Its fast and helpful multilingual live chat support is one of the best I've interacted with in the industry. It also provides responsive email support, ensuring you're never left in the dark while managing your e-commerce business.
Read our full SITE123 review
for more e-commerce benefits.
Free plan

✔

Number of products
Unlimited
Payment gateways available
10+
Starting price for e-commerce

$

12.80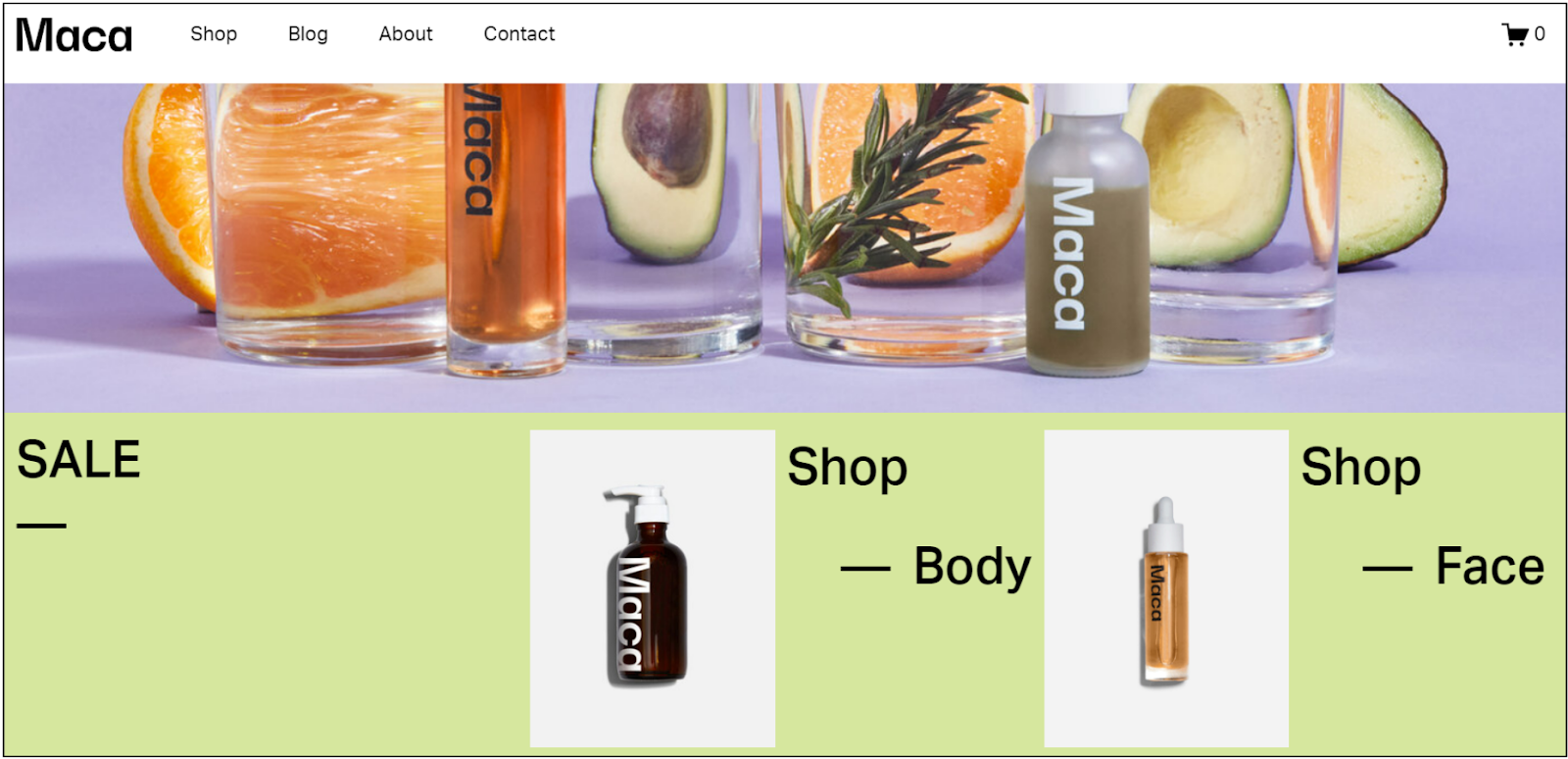 Squarespace is unbeatable when it comes to free, professionally crafted templates
. Together with the best out-of-the-box design, Squarespace's features make it ideal for businesses that need a strong and unique design and branding. Its editor keeps your site elements within a predefined structure, which makes it easier to use than Wix. I had my Squarespace site ready in under an hour!
Unlike Wix, you can switch between templates without losing your content, which is great for if you want to revamp your site or rebrand your business in the future
. You can further enhance your site with custom CSS and JavaScript or third-party extensions. While there aren't as many extensions as Wix, I was still able to find popular integrations for most e-commerce businesses. You can use its built-in photo editing capabilities and image galleries to create visually pleasing content.
You'll also have plenty of tools to monetize your exclusive content
 like courses, podcasts, video series, and newsletters on your website. These tools are available on the Business plan and up or as an add-on on any plan.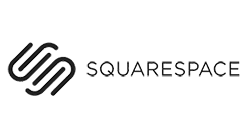 Save up to 30 % on your Squarespace plan today!
Plus get a free domain for one year!
1031 users used this coupon!
Features
Promotional pop-ups. You can run promotions and display updates with the built-in promotional pop-ups and announcement bar. These are great for attracting attention to sales and new releases.
Automated booking system. If your business depends on appointments, Squarespace's add-on booking system can help you automate everything from promoting your availability to getting paid. The tool generates custom QR codes with booking information and sends automatic email reminders. Select plans include options to upsell subscriptions, packages, and gift cards.
Social media tools. Squarespace's built-in Unfold toolkit has hundreds of templates, graphics, presets, and a video maker to help you create wow-worthy social content in no time.
Unlimited resources. Each Squarespace e-commerce plan includes unlimited storage, bandwidth, products, and contributors to support your business growth. You also get 30 minutes of video storage that you can extend if you subscribe to Member Areas.
For more information,
check out our expert Squarespace review
.
Free plan

✘

Number of products
Unlimited
Payment gateways available
4
Starting price for e-commerce

$

23.00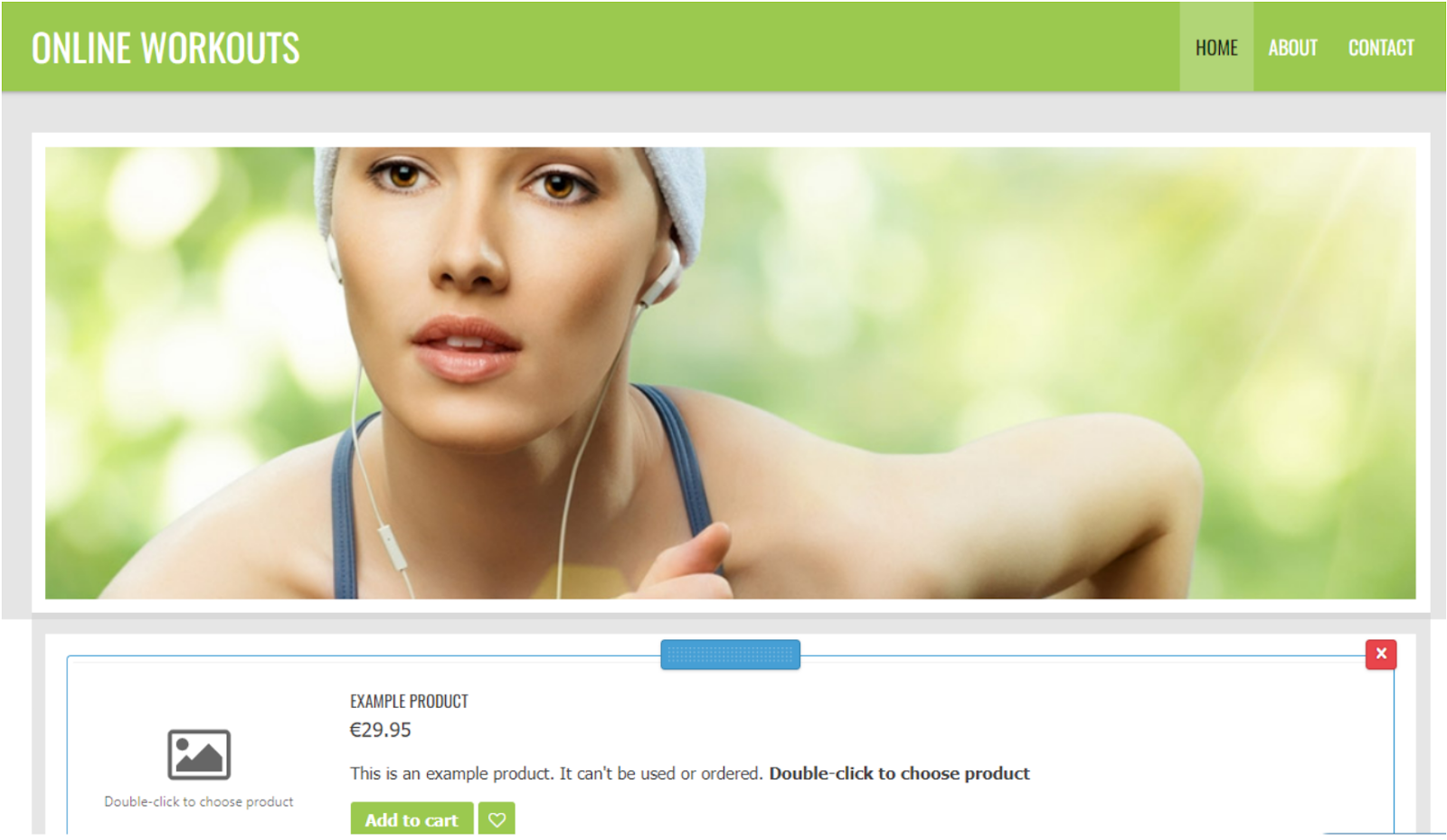 Are you launching your first video course, live online class, or e-book and have no idea what to expect?
Webador is the ideal choice for creating a basic site that won't strain your budget
. Its impressive media-sharing tools, which include widgets for streaming audio and video, a document-sharing system, and a file download system, make it perfect for e-commerce businesses selling digital products.
Webador has hands-down the fastest site builder I've used so far
. I got an entire website up and running in as little as 10 minutes. This speed does come with trade-offs, though. Webador offers limited customization and lacks an app market, meaning you can't expand your site functionality beyond what's offered. Still, there are numerous widgets available, including those for custom forms, social buttons, and reviews.
Webador is a game-changer if you're diving into e-commerce as a side hustle with limited time to spend on perfecting your site design
. Its focus on swift site-building and media-sharing tools can help you get your digital products into the hands of your customers quickly and conveniently.
Features
Personalized "Getting Started" guide. When you start your e-commerce journey with Webador, you'll get a detailed guide that helps you understand all the necessary steps to set up your online store.
Extensive site-building support. You'll find a comprehensive crash course on site-building fundamentals within Webador's help center. It offers guidance that extends beyond its platform and covers topics like design best practices and SEO.
Mobile-friendly templates. Webador offers mobile-friendly templates that ensure your online store looks great and functions smoothly on smartphones and tablets. Additionally, you can also edit your mobile-view navigation separately to further enhance the user experience.
Custom labels and discounts. Webador lets you create custom labels to highlight products that are on sale or bestsellers. You can also offer custom discounts to reward your loyal customers.
Want to learn more?
Read our in-depth Webador review
.
Free plan

✔

Number of products
10 – unlimited
Payment gateways available
10+
Starting price for e-commerce

$

7.50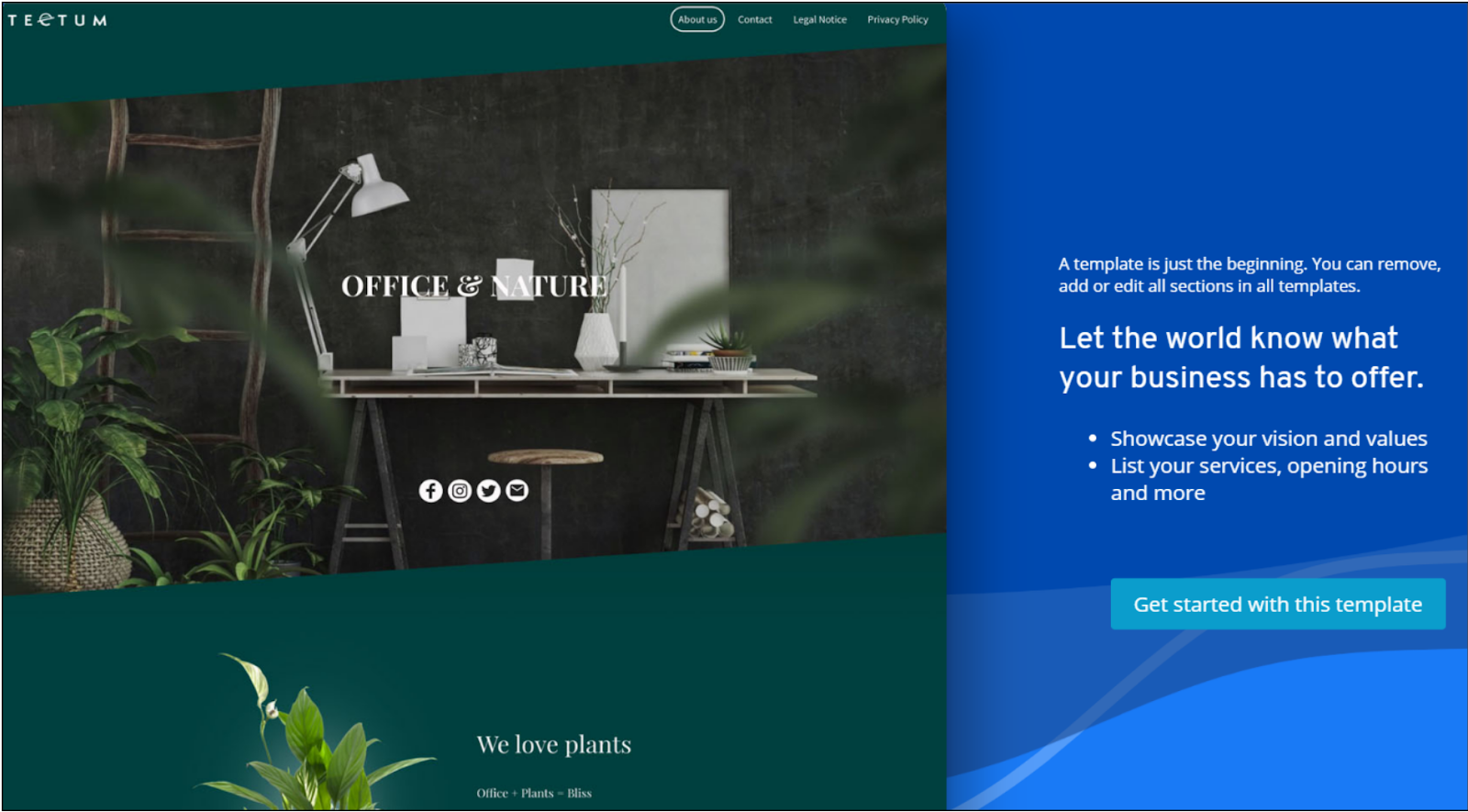 For the functionality it offers, IONOS is surprisingly easy to use.
There are only about 20 templates, but each is well designed and mobile responsive
. As someone who suffers from choice overload, it was surprisingly easy to set up a simple site in about half an hour. The predesigned color schemes, sections, layouts, and vast image gallery made the process so much faster.
If you're a novice, IONOS will make you feel super supported
. You'll get recommendations for plugins, SEO, marketing plans, and real-time updates. It's a versatile, feature-rich platform that gives you enough design control and features to build a strong online presence. And
if you have the skills, advanced customization with HTML or CSS is also an option
. Given its ease of use and advanced e-commerce features, IONOS would've scored higher on my list if its plans weren't so limited. All plans, except the Pro plan, come with storage limitations, which means you might need to upgrade as your site grows. Its Pro plan may not be the cheapest option but it does give you access to SEO tool rankingCoach, which will up your SEO game.
Features
Personal consultant. New kid on the block? No problem! On top of 24/7 customer support reachable via chat, email, social media, and phone, you can also get your very own personal consultant for guidance and recommendations unique to your needs.
SEO features. IONOS has an easy-to-use wizard that can help you improve your website's search rankings. Its templates are SEO-ready, plus you can customize titles, meta tags, and descriptions.
Insights dashboard. The Presence Suite dashboard gives you easy-to-understand statistics, analytics, and real-time updates. Each plan also comes with competitor tracking tools and Google Analytics.
Business essentials. Every IONOS plan includes a free SSL certificate, domain name for a year, and business email.
Read our full IONOS review
for more details.
Free plan

✘

Number of products
10 – 1,000,000
Payment gateways available
20+ payment gateways
Starting price for e-commerce

$

6.00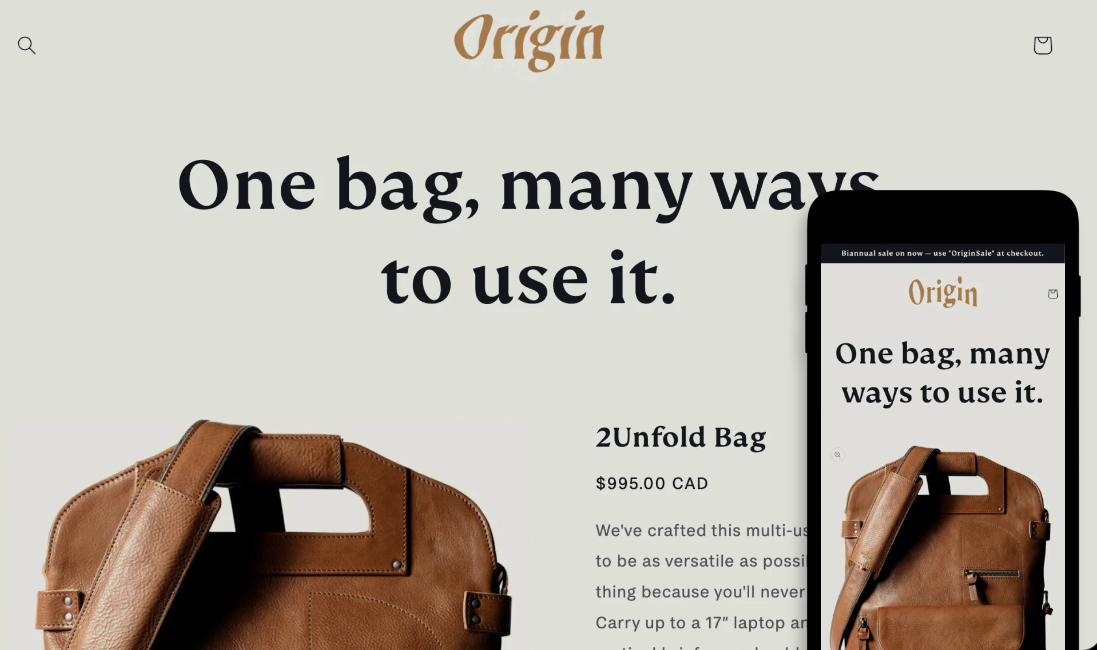 As a dedicated e-commerce platform,
Shopify
allows you to sync your inventory across Amazon, eBay, and other marketplaces
so you can manage all your sales from one place. Shopify also offers the greatest variety of social channels, marketplace, and sales integrations. It's ideal for multichannel and omnichannel sellers, especially if you primarily sell on social media. Shopify offers 100+ stunning themes (templates) and most of them offer a few style variations that you can use to reinvent your store for new seasons, collections, and launches. Only 10+ are free, while paid ones can cost up to a few hundred dollars.
ThemeForest currently has 1,700+ Shopify themes that are typically more affordable.
With unlimited bandwidth, storage, and products on all plans
,
you don't have to worry about running out of resources
if your shop goes viral. Compared to my recommendations, Shopify is a more expensive option, but it can bring a higher return on your investment if you see rapid growth down the line.
Features
International commerce tools. You can segment markets and create a localized shopping experience for each geographical area with custom pricing displayed in the local currency. You can also allocate custom web addresses for each market and automatically redirect customers to the appropriate domain based on their location.
E-commerce automations. Shopify's built-in e-commerce automation platform enables you to turn manual tasks into automated workflows. For example, you can schedule sales and product drops and run marketing campaigns on autopilot, which also helps to minimize the risk of human error.
Branding tools. Shopify offers a variety of built-in branding tools to assist you in creating a logo, business name, and domain name. If your budget is tight, these tools will help you tackle branding essentials for free.
In-house payment gateway. Shopify Payments eliminates the need to set up a third-party payment processor. It's easy to set up and includes a comprehensive payments dashboard to monitor all sales, including offline transactions. It's also the only way to avoid transaction fees on Shopify.
Read our detailed Shopify review
for more on pricing.
Free plan

✘

Number of products
Unlimited
Payment gateways available
100+ online and offline payment gateways
Starting price for e-commerce

$

29.00
Other Notable E-commerce Platforms for Small Business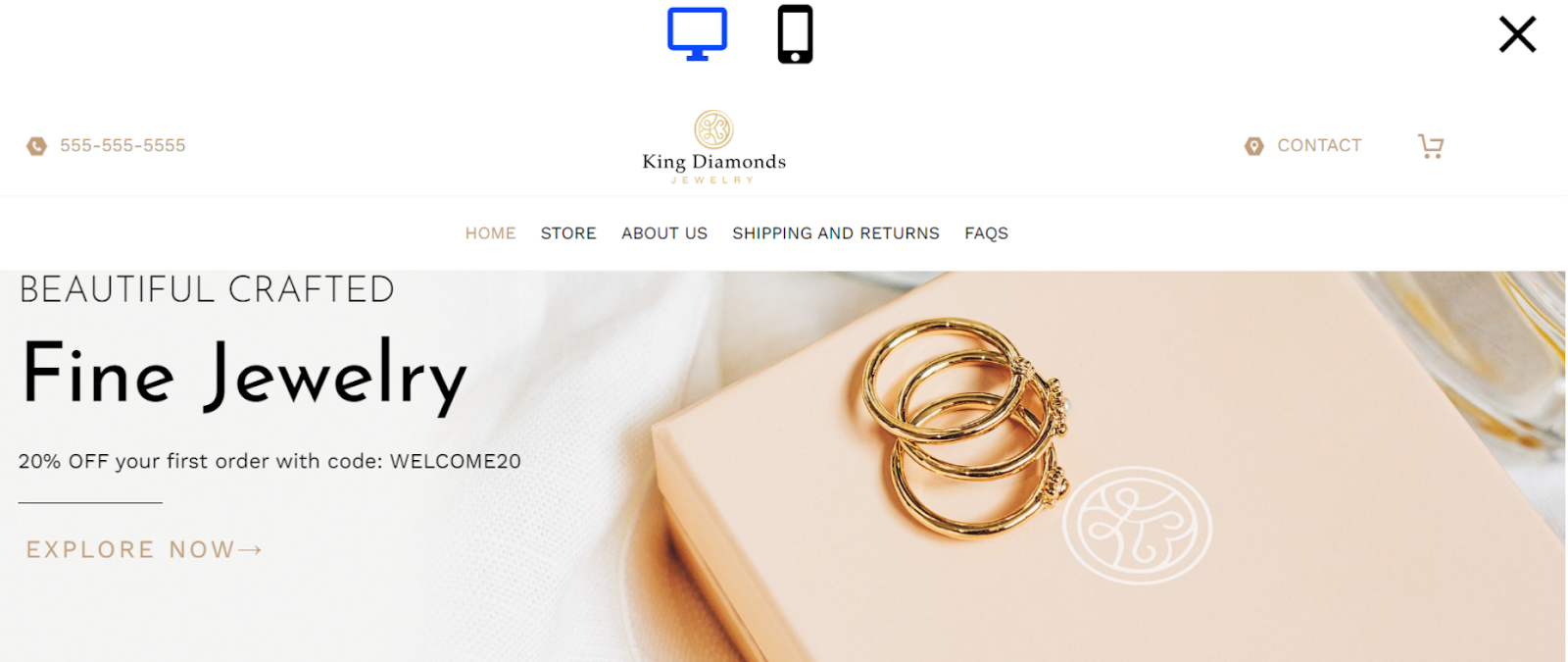 Web.com has a
rich selection of customization options and design tools that gives you
full control over your website creation. In addition to design-focused features, all e-commerce plans include an AI copywriting tool that can assist you in generating nearly ready-to-use website and marketing copy. However, it's essential to note that Web.com may not be for everyone. It's packed with in-depth and advanced design features, which can be complex and time-consuming to navigate.
It's best suited for intermediate users with some experience in building websites
, as they can fully make use of its extensive set of tools and features.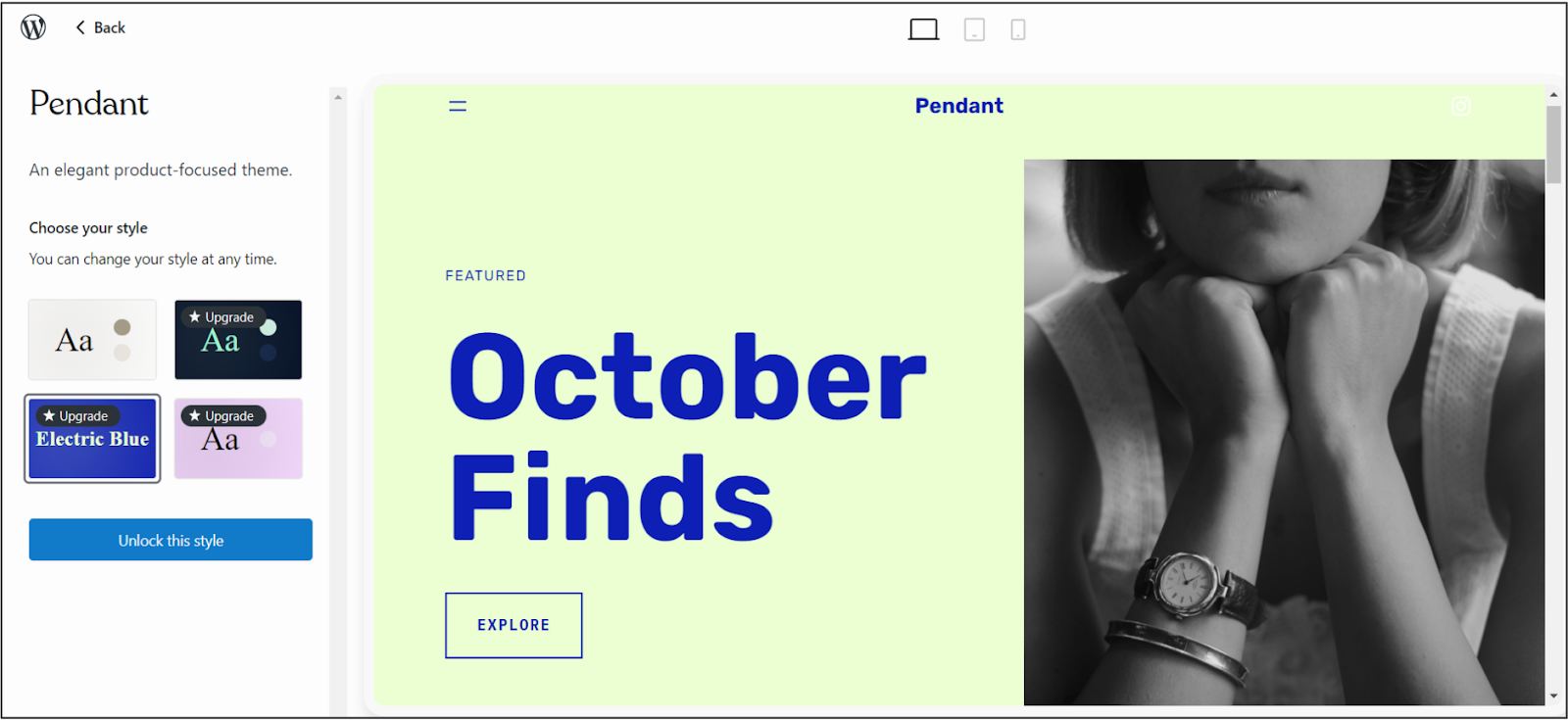 WordPress.com comes with a steeper learning curve that might be worth overcoming if you need a site with a unique set of features.
WooCommerce is the most popular way to add an online store to your WordPress site
. While you don't have to know how to write code to use it, it's a free open-source plugin that you can customize to suit your site's aesthetic.
WordPress.com has the greatest variety of SEO tools to help your business grow organically
. But you'll need to invest in a paid plan to add e-commerce plugins, and costs can quickly add up if you rely on too many paid plugins. The biggest challenge, however, is getting the plugins to work in harmony. Non-compatible plugins can translate into performance issues that eat your time and negatively affect your business.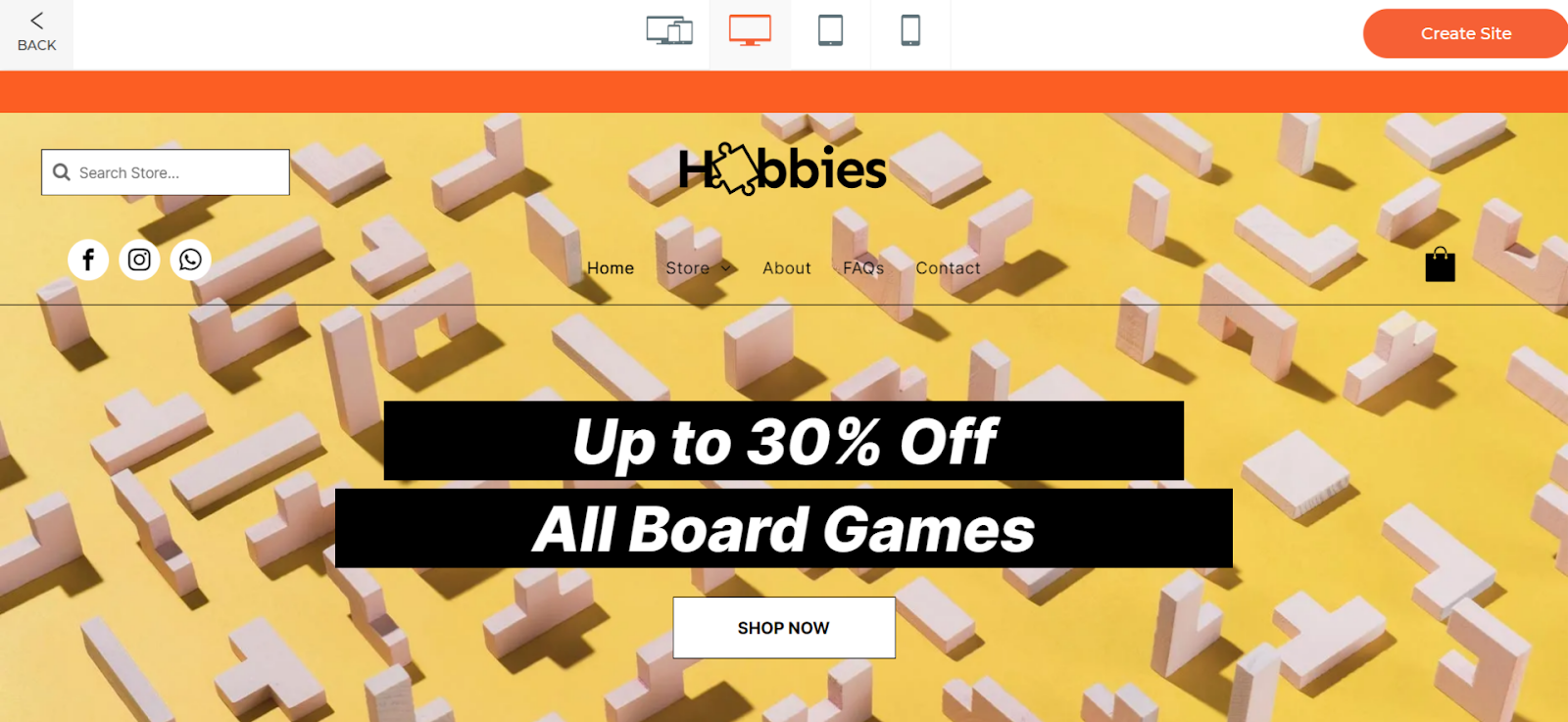 Duda is a website builder designed primarily for agencies and Software as a Service (SaaS) companies.
It's an excellent option If you have experienced designers on your team and need to build websites at scale
. You can use Duda as an individual, but only if you can invest time to overcome the steep learning curve. This platform offers comprehensive design and branding features, along with e-commerce functionality to build unique, feature-rich, powerful e-commerce websites. However,
e-commerce features are in addition to your monthly plan
, so you'll need to budget accordingly to access these capabilities.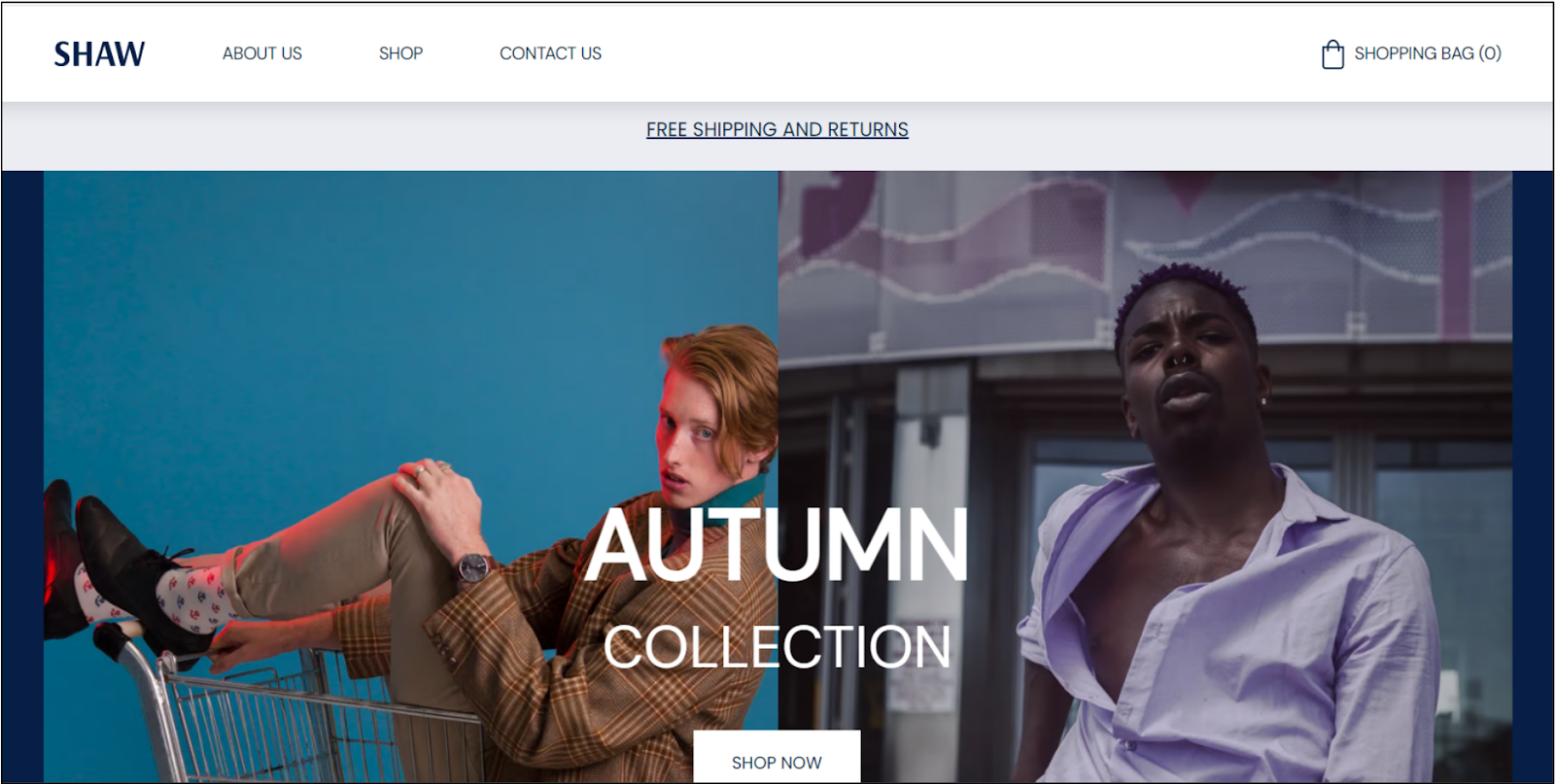 Hostinger is primarily a hosting company, but
it offers a simple-to-use store builder that you can pair with its highly rated hosting plan
. I created my store with Hostinger Website Builder in about 30 minutes, but it could take longer if you have complex needs. I was able to change colors, fonts, and visuals, but it's far from Wix in terms of creative control. There's no app market, but you can embed HTML code for more functionality. Compared to Squarespace, Hostinger offers a smaller selection of free templates and its designs aren't as sophisticated, but they're still attractive and could work if you're not too concerned about branding.
It's a good option for small business owners who are tight on money
, but it won't deliver the functionality you're after if you need a full-featured online store.
Build Your Online Store With One of These Best E-commerce Platforms for Small Business
If you run a small business, you can thrive in the competitive e-commerce space by having a strong foundation for your online store that includes the tools that will boost engagement and make selling online easy. But you don't want a platform that eats into your profit margins.
If you're looking to build a unique online store, Wix is my top recommendation
. You'll get generous resources, advanced e-commerce features, strong SEO, marketing, and blogging features, and access to a massive app market for extended functionality.
I recommend SITE123 if you want to build your site quickly and on a budget
without sacrificing e-commerce functionality. Each e-commerce plan comes with a built-in email marketing platform to promote sales and new releases, offer special discounts to loyal customers, and more. Want to differentiate your small business with a standout design?
Squarespace is your best bet with its designer-made templates
, which exude a premium feel without breaking the bank. This platform makes it easy to keep your branding consistent across all your channels, from email campaigns to social posts.
Need more clarity? My bite-sized comparison table provides everything you need to know at a glance.
Free Plan
Best Feature
Best For
Starting Price
Wix

✔

Gridless drag-and-drop editor and an abundance of e-commerce integrations
Small businesses looking for a one-of-a-kind website with tools to drive repeat business

$

16.00

SITE123

✔

Fast and easy website building and integrated email marketing platform
Budget-conscious small e-commerce websites with simple needs

$

12.80

Squarespace

✘

Professionally designed  templates and Unfold toolkit for social media content creation
Building a unified brand experience across your website, social media, and marketing materials

$

16.00

Webador

✔

Swift website building and a suite of media-sharing tools
Online stores selling downloads and other digital products

$

4.00

IONOS

✘

Easy-to-use editor and intuitive dashboard for analytics
Beginners who need to get online quickly

$

6.00

Shopify

✘

Advanced inventory management system and e-commerce sales features
Small businesses that anticipate big growth and want omnichannel and cross-channel selling

$

29.00
FAQ
Which is the best e-commerce platform for beginners?
The best e-commerce platform for beginners is IONOS. It comes with a small selection of sophisticated customizable templates and an intuitive builder perfect for fast website building. You can rely on its App Center to extend your site's capability.
What is the most affordable e-commerce platform?
SITE123 is the most affordable e-commerce platform if you need a small business website that can accept payments. There's an app market if you need to add more functions to your site. On the other hand, Wix packs the best value when it comes to features versus price ratio.
Is Shopify worth it for a small business?
If you have ambitious plans down the road and want to give your online business a solid foundation, Shopify is completely worth it for a small business. But if you sell just a few products and aren't interested in multichannel and omnichannel selling, you might end up paying for features you don't need.
Which is the best e-commerce platform?
Wix is the best e-commerce platform for small- to mid-sized businesses. It provides the perfect combination of ease of use, creative control, features, and affordable pricing. Premium features like cart abandonment recovery and the ability to sell subscriptions are available for half the price compared to some of the other popular e-commerce platforms.