Please note that Logojoy has now rebranded themselves as Looka. You can read the new,
updated review here
.
When you need to design a quick logo on a limited budget, you might be surprised at how many options you have. There are numerous logo design services that say they can help you design the perfect logo for your business. So how do you choose? You have to compare them. Two popular options are
Looka
and
Tailor Brands
. Both platforms use their customers' design preferences to design potential logos, and they offer fast and easy-to-use editing tools. The only way to determine which of the services is better is by digging deeper into each of them.
Round 1: Design Process
Looka is more thorough, asking you many questions to pin down the right logo
First, Looka asked me to choose from 30 designs to use as inspiration for my logo. I selected five.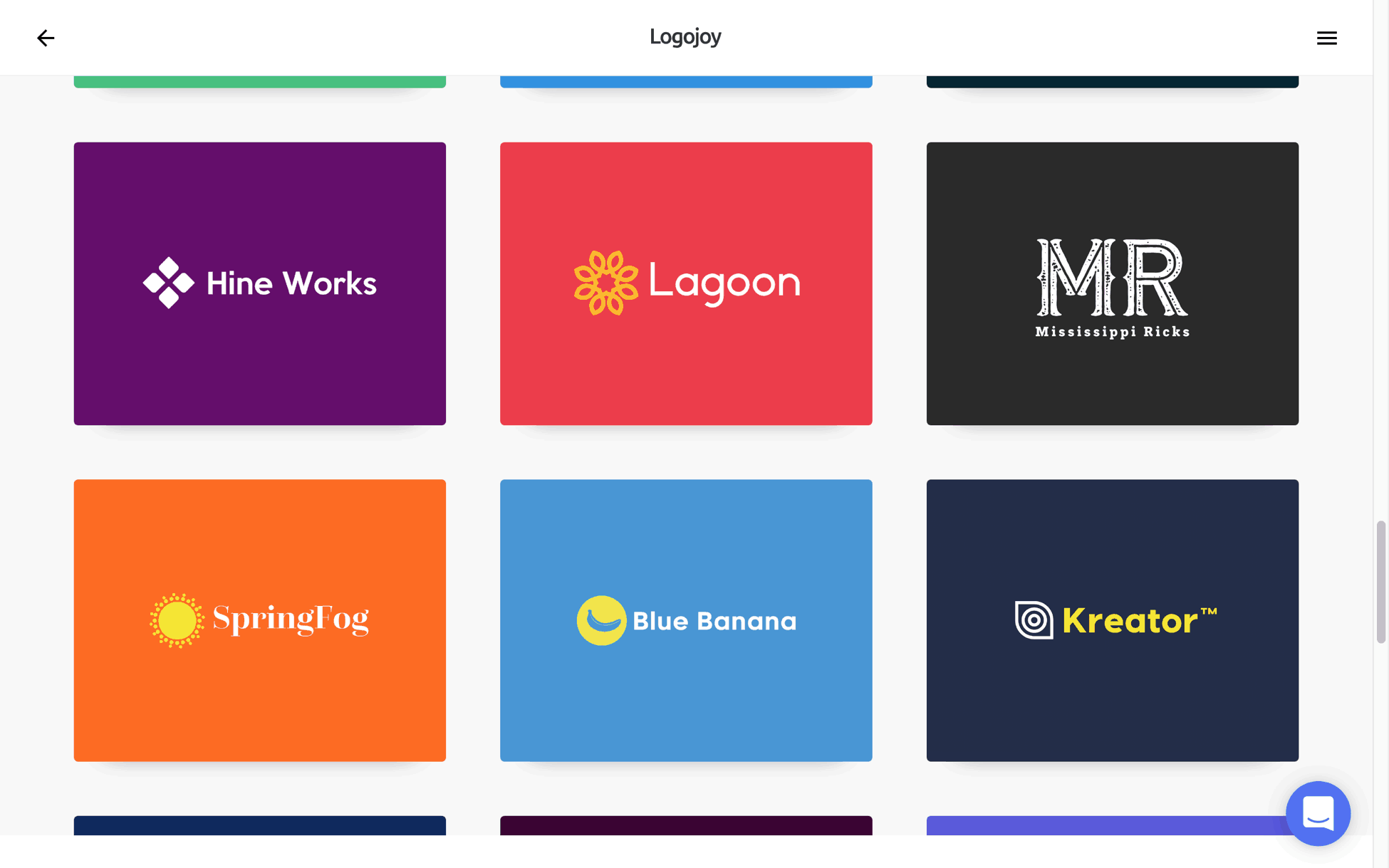 Then, I was asked to select my color palette. One unique feature I love is that
when you scroll over the color, its meanings are provided to you:
On the next screen, I was asked to search for symbols.
I could either type in my own keywords or click on ones that Looka suggested
. When you type in your own keyword, other clickable suggestions appear beneath it: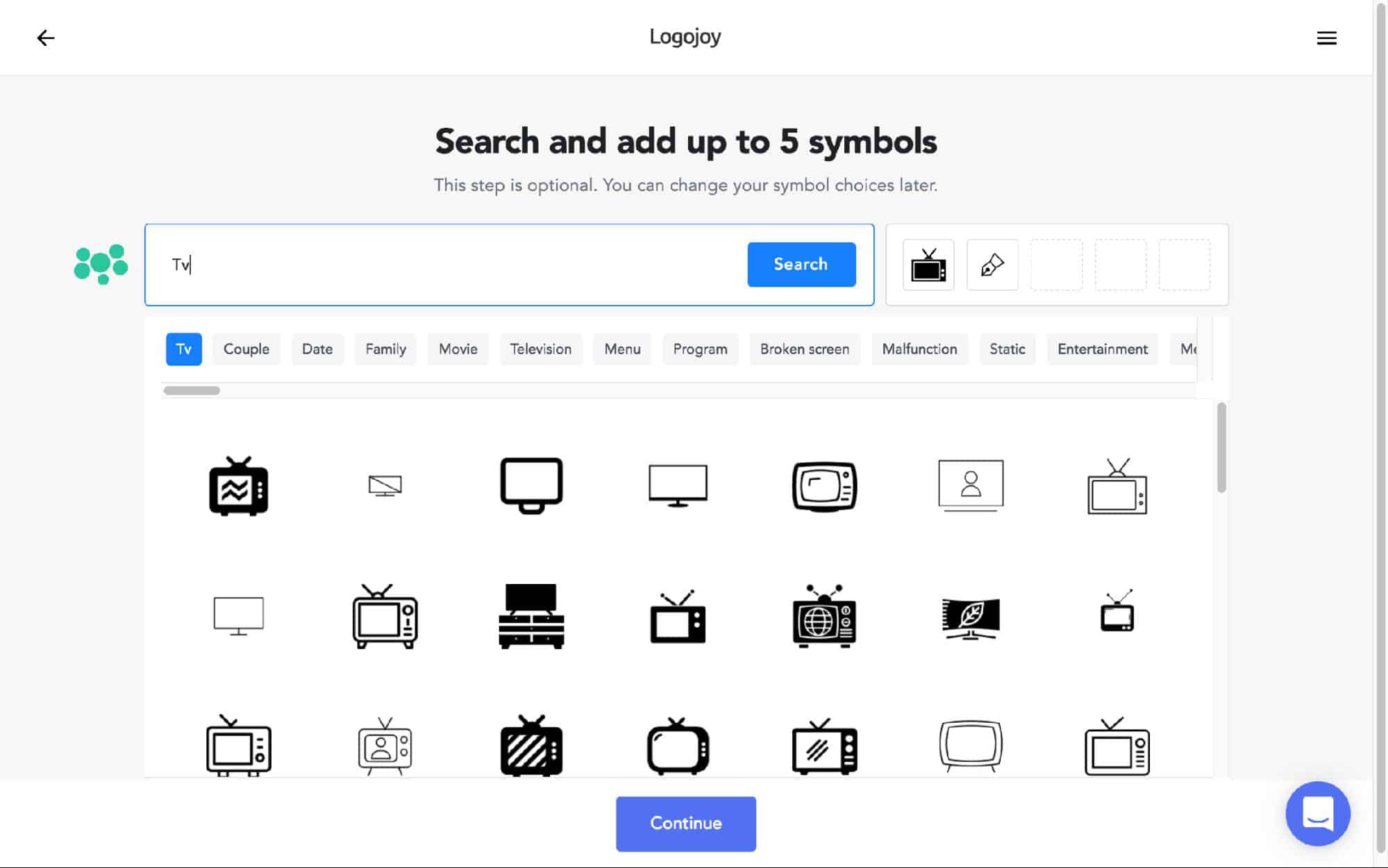 I decided to choose only two icons, a pen and a TV, because those are what make sense for my blog. Then I was presented with my logo design options.
Overall, the entire process was straightforward.  
Tailor Brands zooms in on fewer design preferences so you can start editing, fast
To start designing with Tailor Brands, I was simply asked to type in my company name and provide an optional tagline. I used the same name for this example. Then I chose an industry and added a description of the company. The closest category I could find was "Entertainment."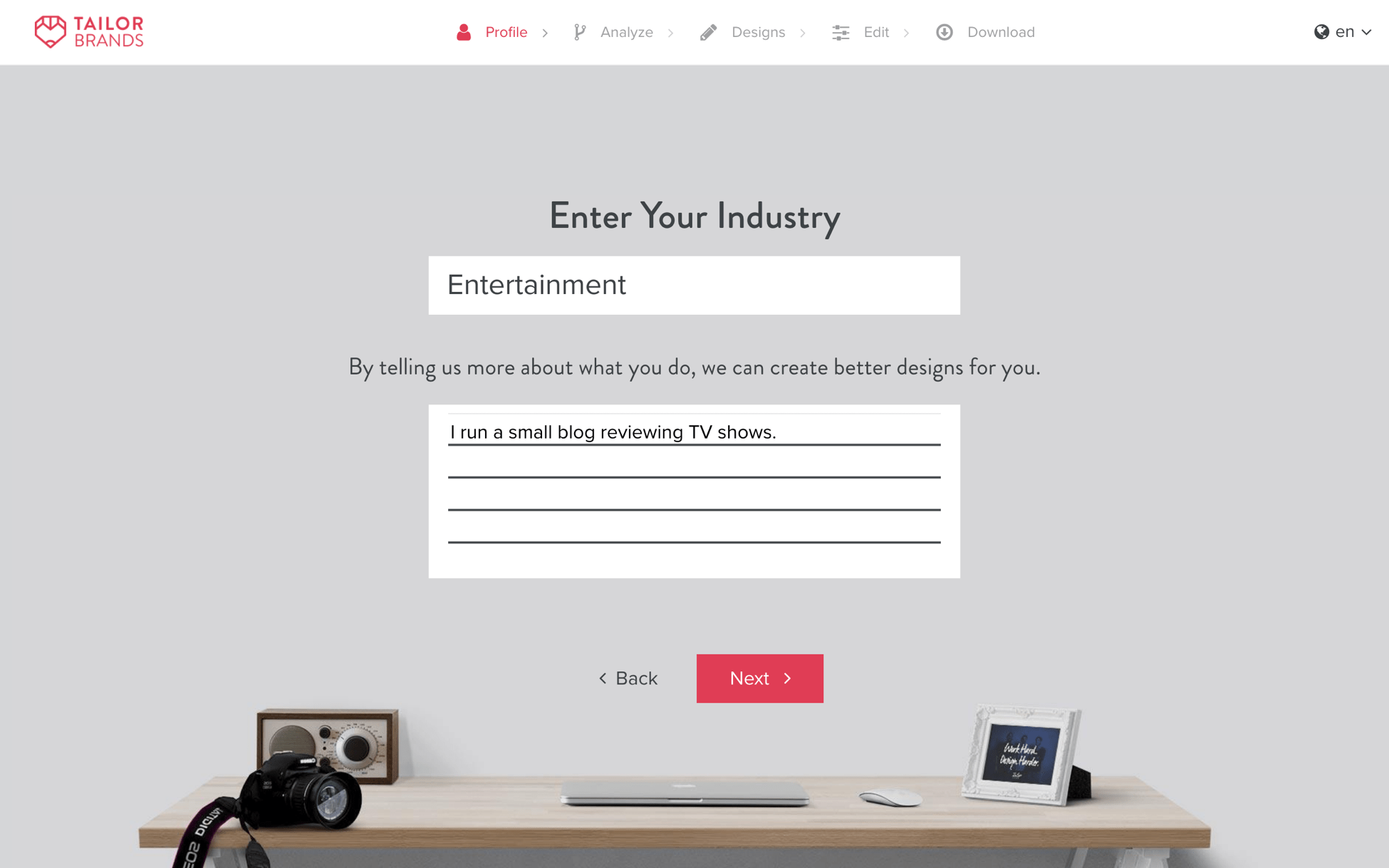 Then I was asked to choose the focus of my logo.
This can be name-based, icon-based, or initial-based
. To create a logo comparable to the one I created using Looka, I chose icon-based. I was presented with dozens of icons, and I chose my favorite. Below is the logo search screen: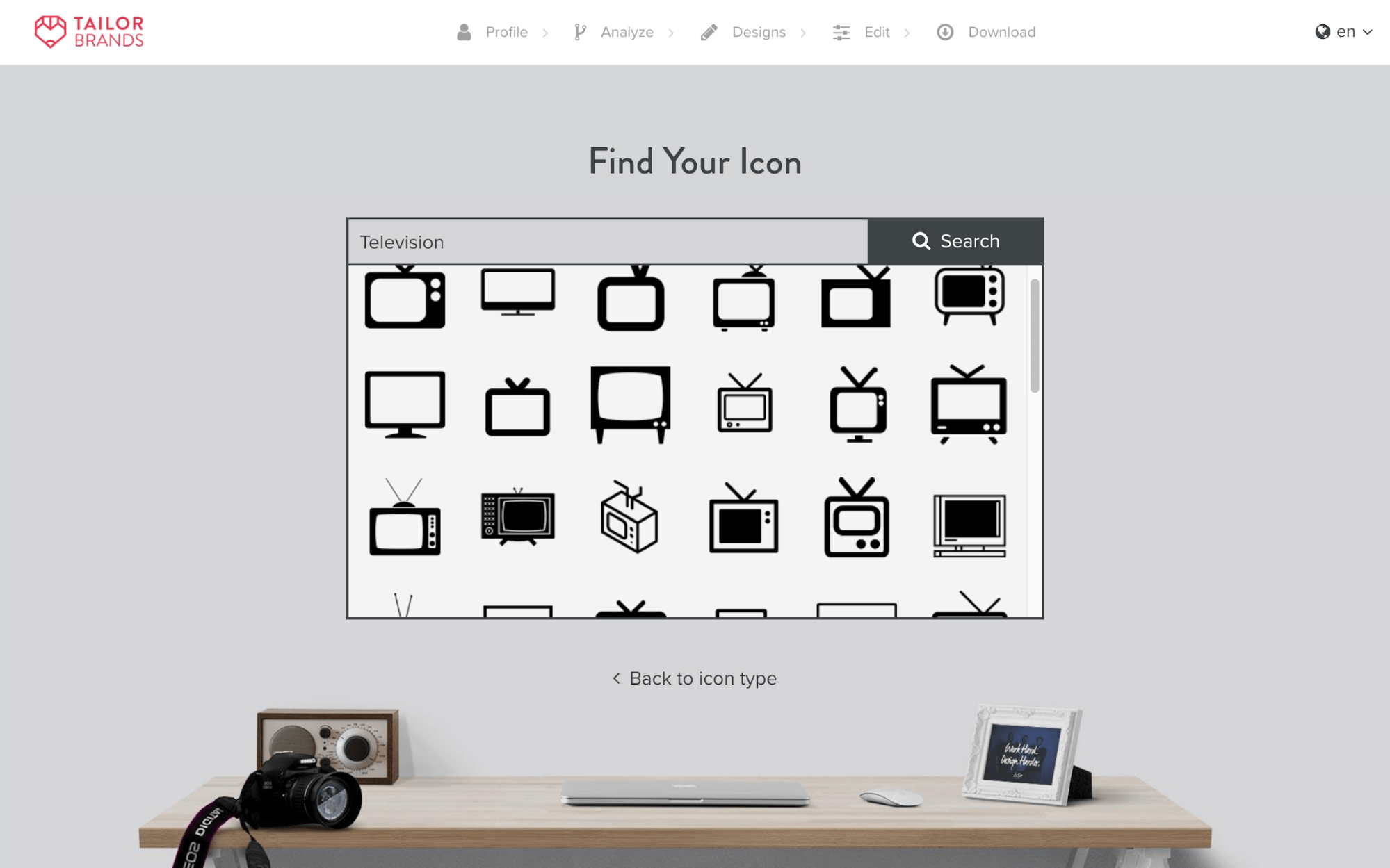 Next, there was a survey to determine my font preferences. And then I received my results.
The whole process was fast and simple.
How do their design processes compare?
As I made my way through both processes, there were a few distinct differences I noticed.
Looka's process took me longer, because they ask about a wider variety of elements and
allowed me to choose more than one icon for my logo
.
The slightly shorter length of Tailor Brands' process makes it a bit more efficient.
I like that they allow you to
choose only one icon
. This helped me truly focus on my brand's most important message. Did I need to tell readers I was a writer, or was it more important to tell them that my blog was about TV? The sooner you're able to focus on your brand's most unique feature, the better, because that's what will draw people in.
Focusing on fonts over color also makes Tailor Brands' preferences survey unique.
I think it's a more important element to feature in the first step than color. Although color is an easier element to decide on, font is slightly more powerful in establishing a brand's vibe. As far as the ease with which I could get my potential logos designed, both services are equal. However,
Tailor Brands' process felt slightly more intuitive.
Examining one part of a process won't help determine a winner, so let's take a closer look at the design options.
Round 2: Design Options
Looka's designs are simplistic and don't always follow your color preferences
I was disappointed with the designs from Looka. I chose blue, pink, and orange as my preferred colors. Rarely did my design options feature two of them, and never three.
Usually, my choices featured only one of my colors with completely different accent colors.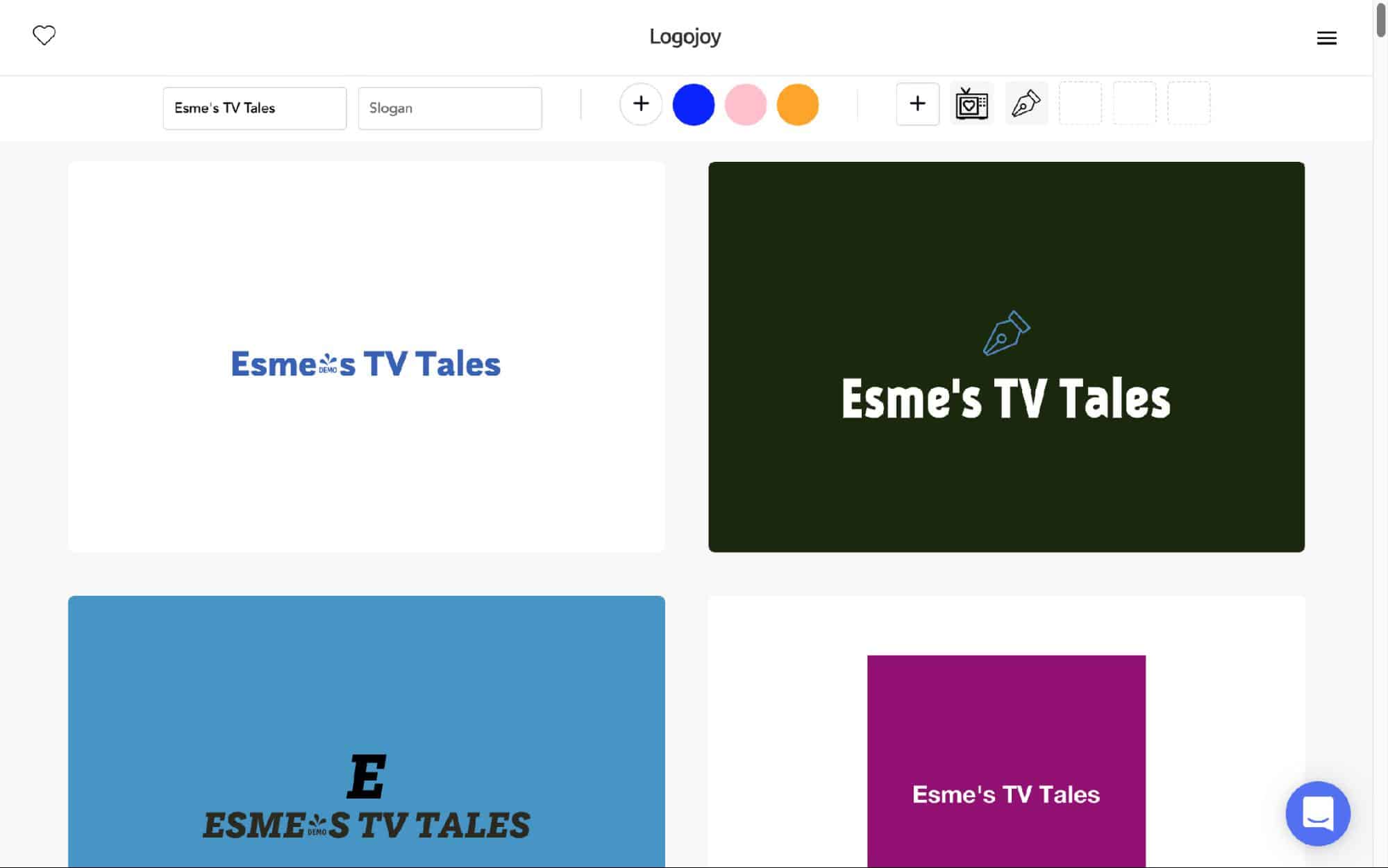 Although minimalist designs usually work well for logos, I found that the
vibe of Looka's designs was too simple for my taste
. I wanted at least a few options that felt a bit more "upscale." My design choices seemed like they were thrown together and "good enough" rather than curated to match my taste. Of course, I know that designs are generated by an algorithm, not a human being. But it could be updated to better serve clients.
Tailor Brands' designs are more modern, and inspired by your font preferences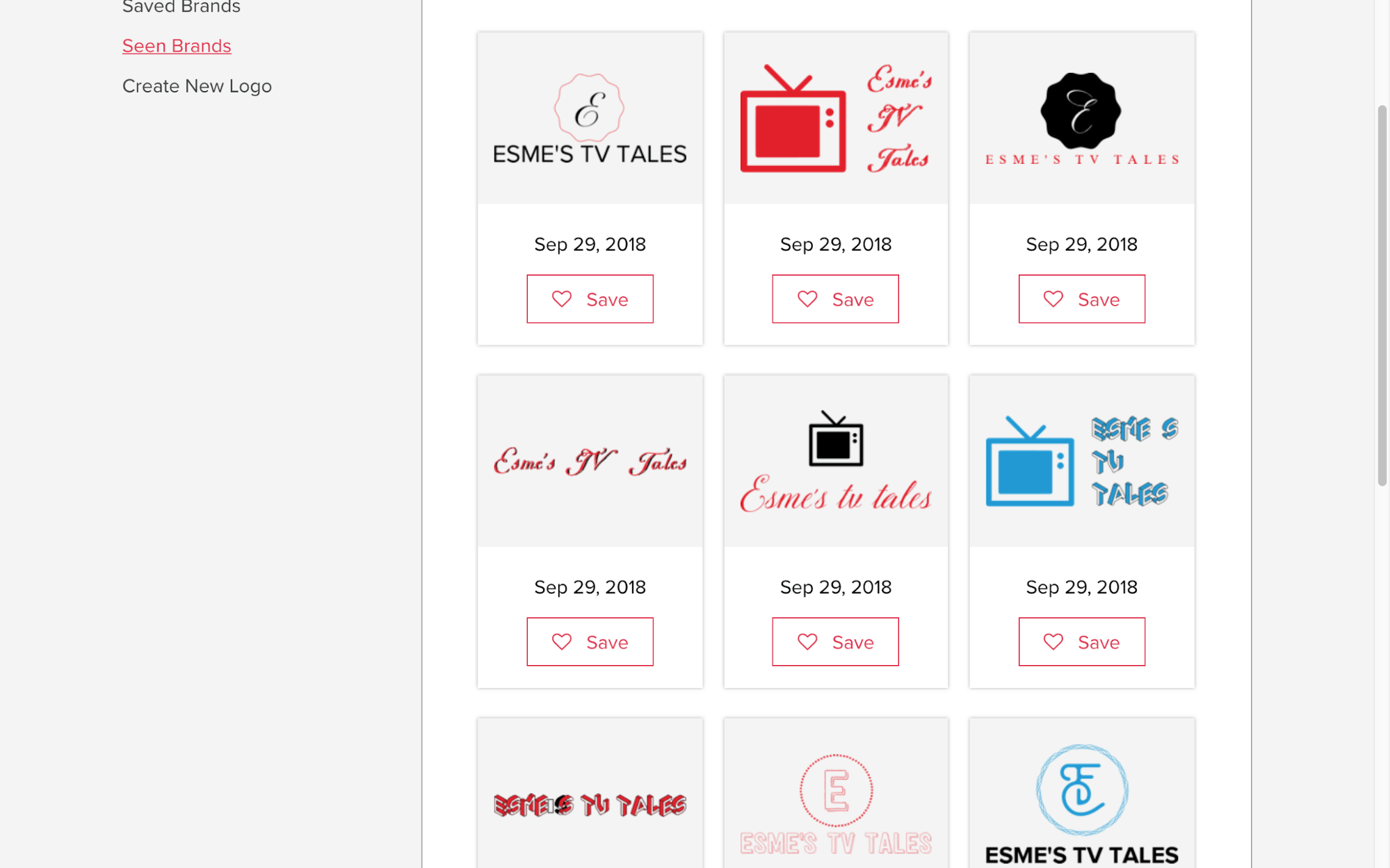 Tailor Brands' logos are sleek and professional-looking.
And the platform's focus on font preferences allows it to really nail down a client's taste and the vibe they're going for in their business. If I want a playful vibe, I can pick a rounded-corner font; a more classic and authoritative vibe, perhaps a serif font; or a more luxurious and elite vibe, a script font. I like that there are a variety of colors presented to me.
Since
Tailor Brands didn't initially ask about color preferences, my results weren't restricted by my own choices.
Color and font work together to create a vibe, and keeping one element open increases variety. Speaking of font,
all of the font choices matched my preferences
. Some of my options were just text-based, while others featured text and the icon.
All options had a distinctly different feel to them while maintaining a professional look.
Small changes can be made in the editing process, which increases the depth of variety featured in Tailor Brands' designs.
How do the two sets of design options compare?
In terms of the overall quantity of designs,
Looka offered me slightly more options (100+) than did Tailor Brands (around 90).
However, I appreciated the quality of
Tailor Brands' designs more than Looka's. The former offered more mature and professional-looking options, and a wider variety of designs overall
. Looka's options felt like the same designs in different color schemes. Both services offer a similar
variety of icons
for your logo. While Looka allows you to pick up to five icons, Tailor Brands makes you choose just one. One unique feature I appreciate in 
Tailor Brands
is that it displays your logo design options on the left side of the screen. This may seem like an insignificant detail. But I mention it to highlight the fact that when you click on a logo,
you get a preview of how it will look out in in the world — on books, on business cards, on a tablet, or on a coffee cup sleeve
. It's a unique way to see your potential logo in action. With Looka, you have to commit to a particular logo design first before you can see it on merchandise.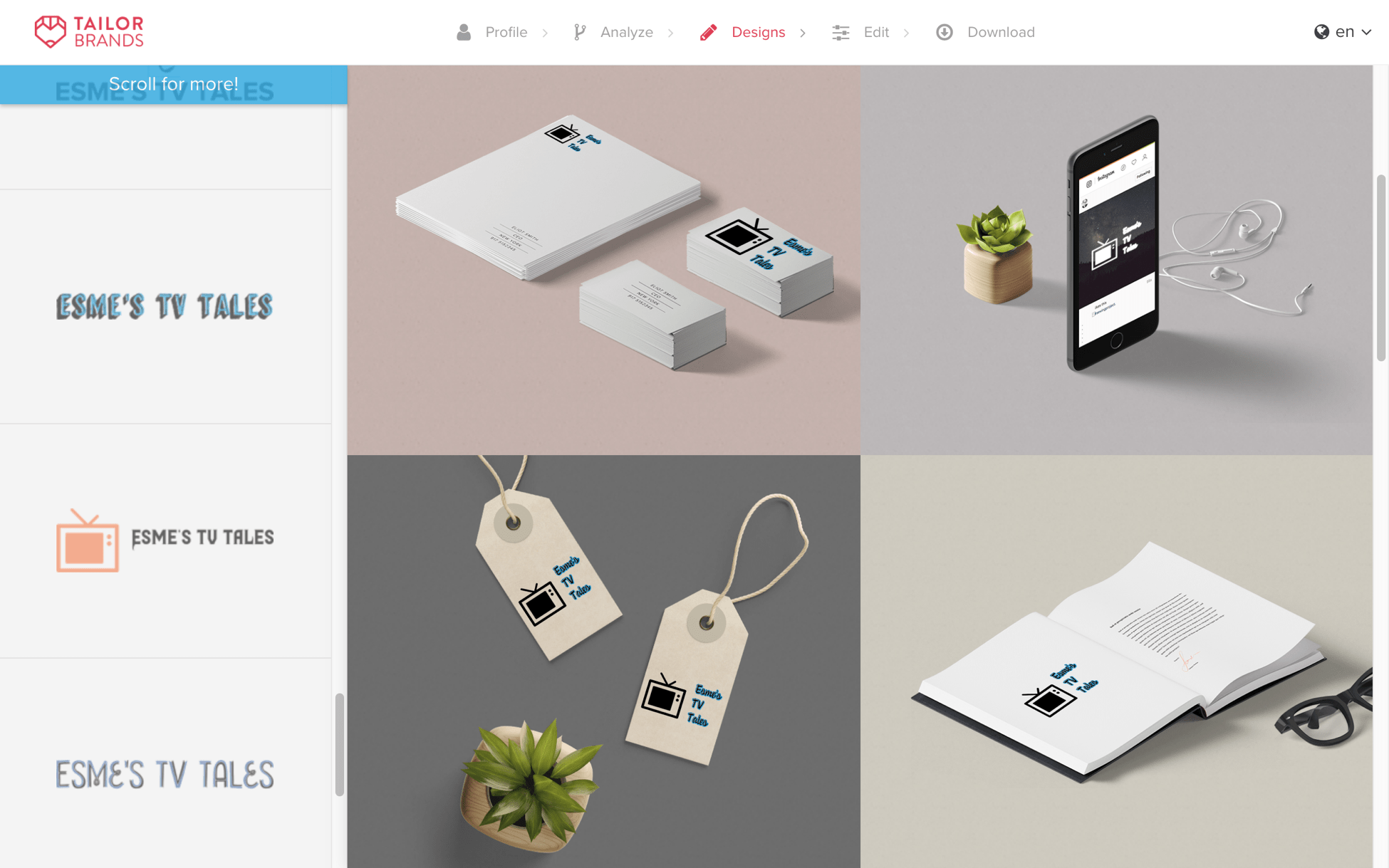 CREATE A FREE LOGO WITH LOOKA
Round 3: The Editing Process
Looka gives you more choices in the editing process
After narrowing down my design choices for Looka, I ultimately decided on this option: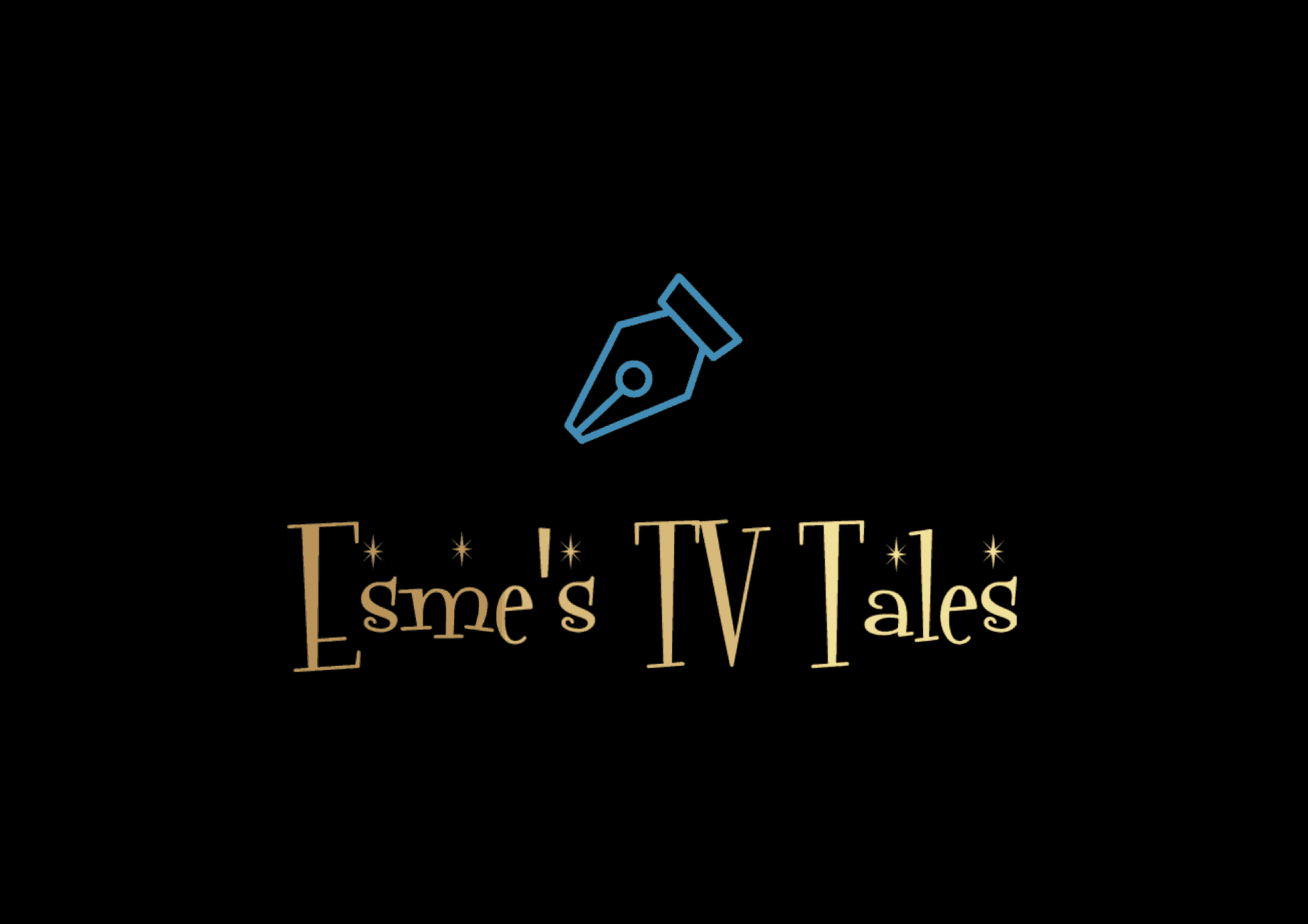 Fortunately, Looka's editing screen is simple and effective. Editing options in
Looka
 include:
Changing the background color
Editing text or adding a slogan
Changing the symbol
Adding containers (i.e., shapes to encase the logo, as shown below)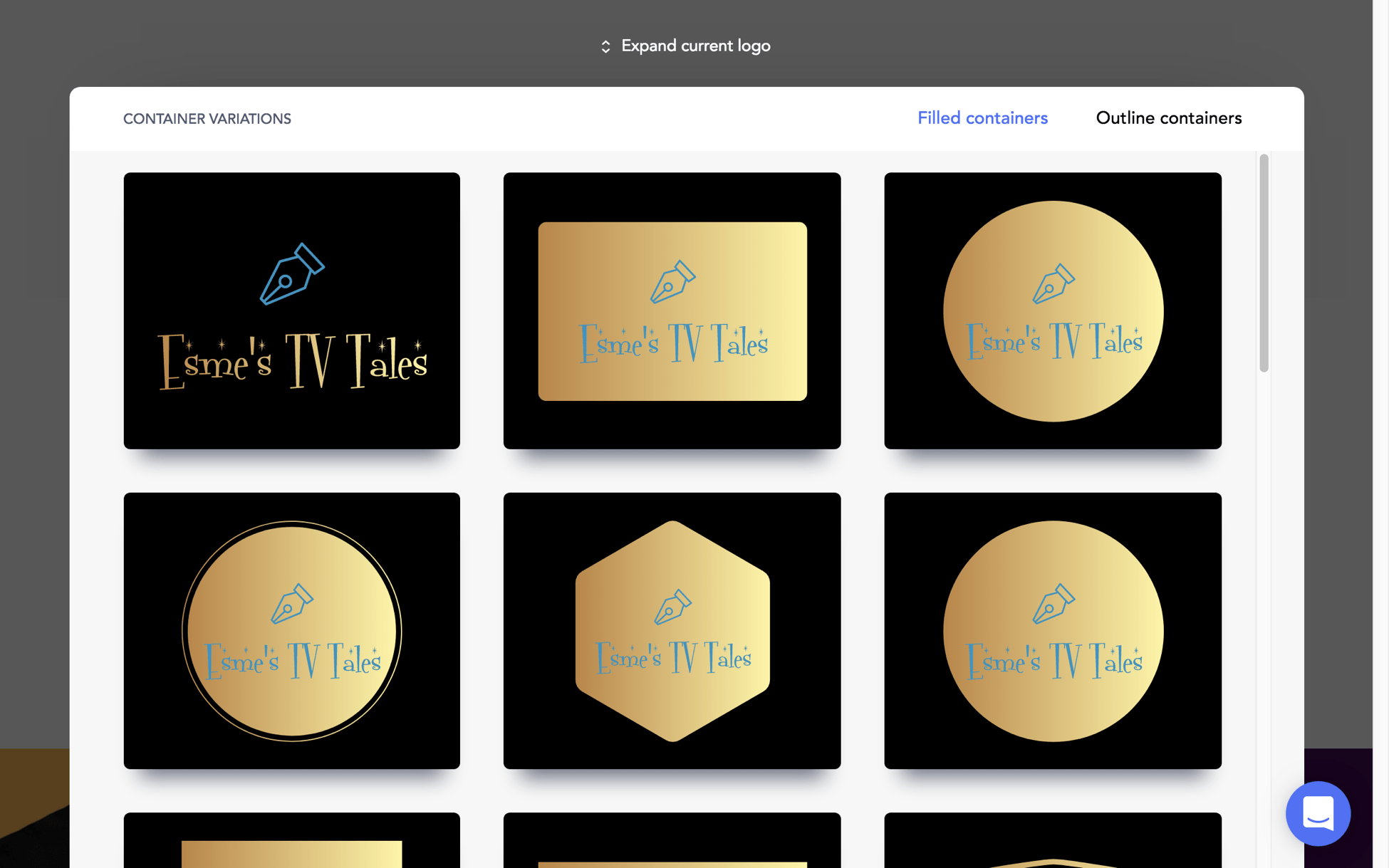 You can also click a button labeled "Layout Variations" and pick a design with the same colors as the logo you selected, but with different elements.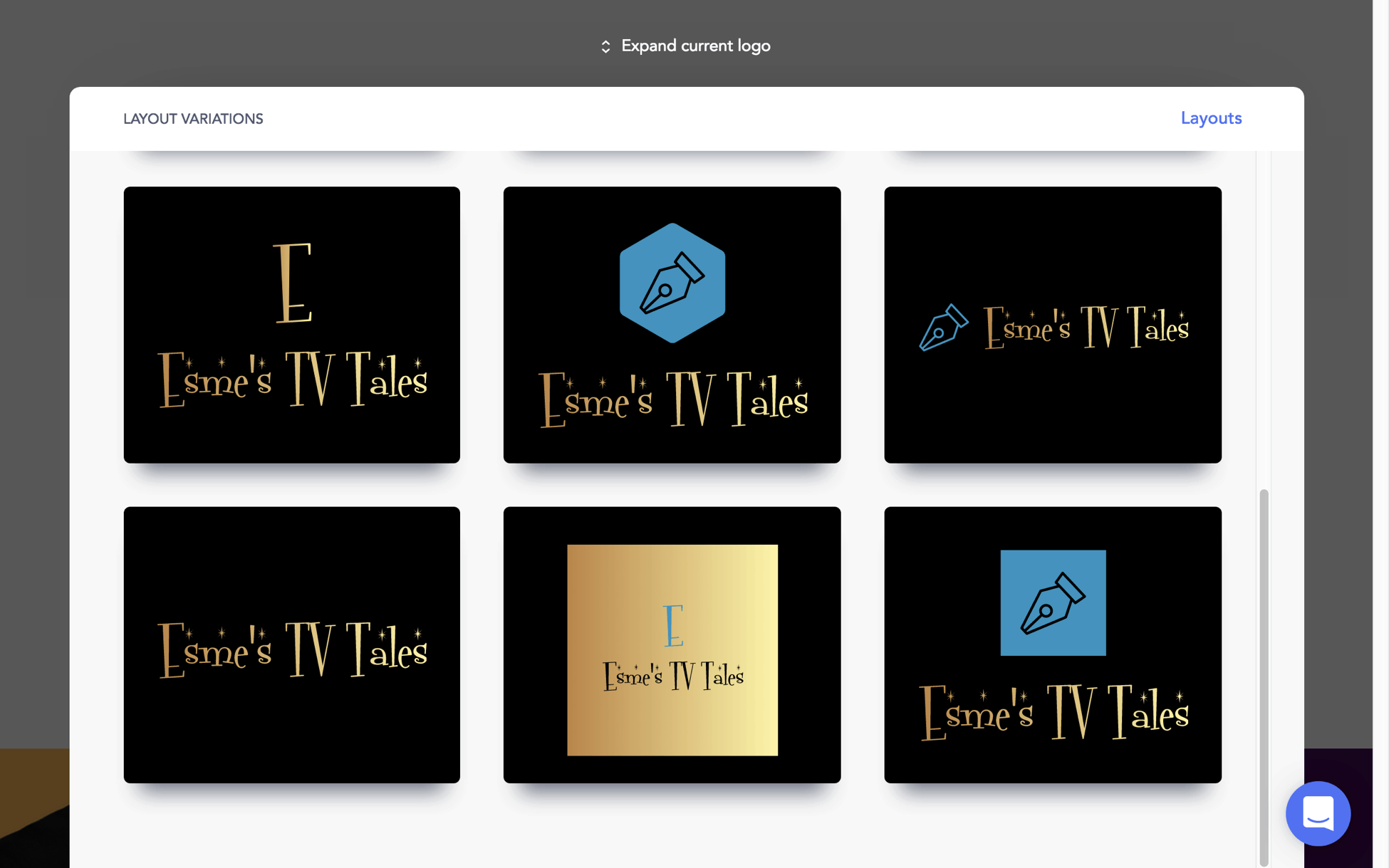 Editing with Tailor Brands is a little more intuitive 
Here's the Tailor Brands logo I chose to edit: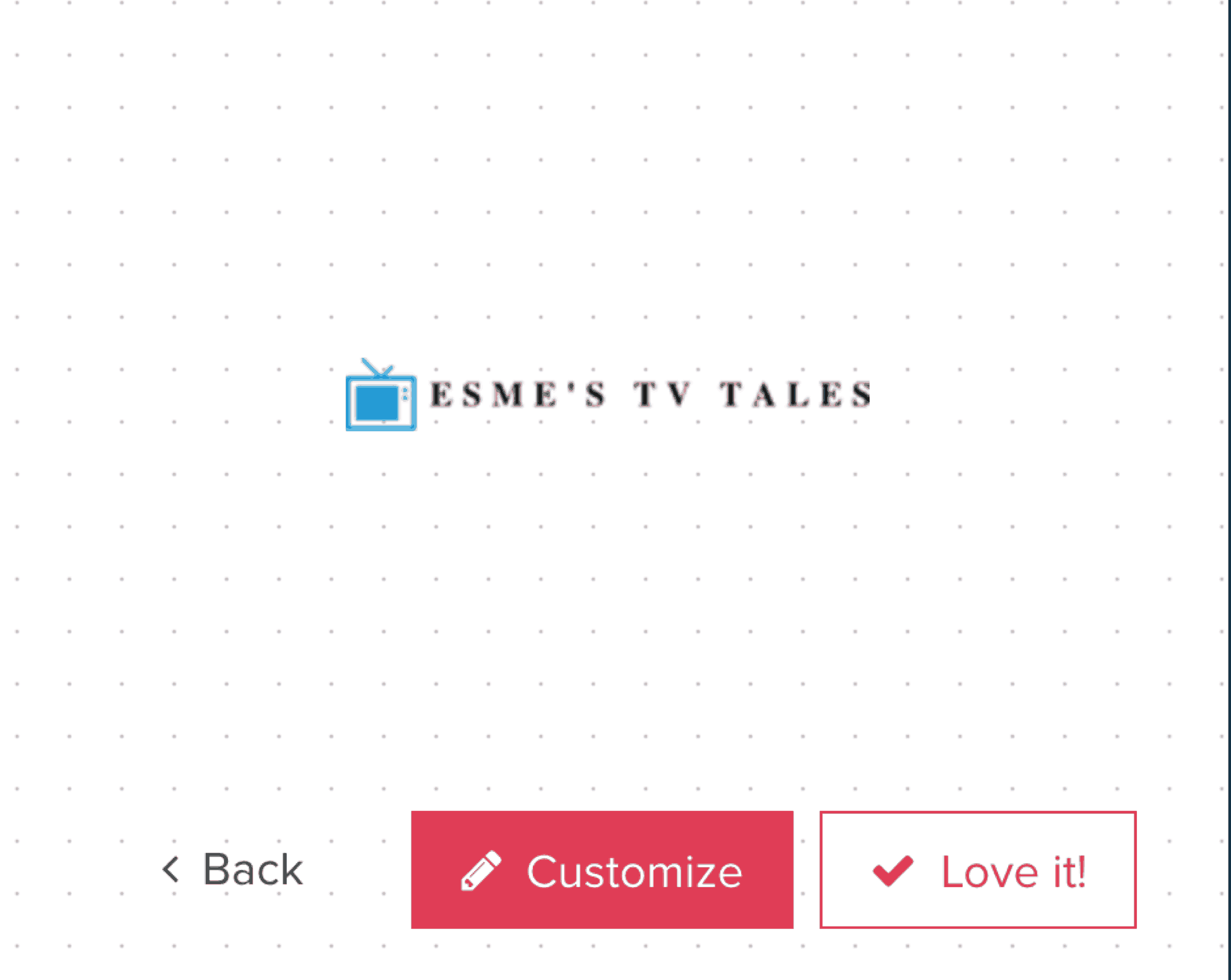 The editing tools allow you to:
Change the text, style, or font
Change the color layout or palette
Change the position of the text and icon
Change the icon completely
I love Tailor Brands' editing process. It's simple and
involves just clicking the option you want to preview from a menu on the left side of the screen
.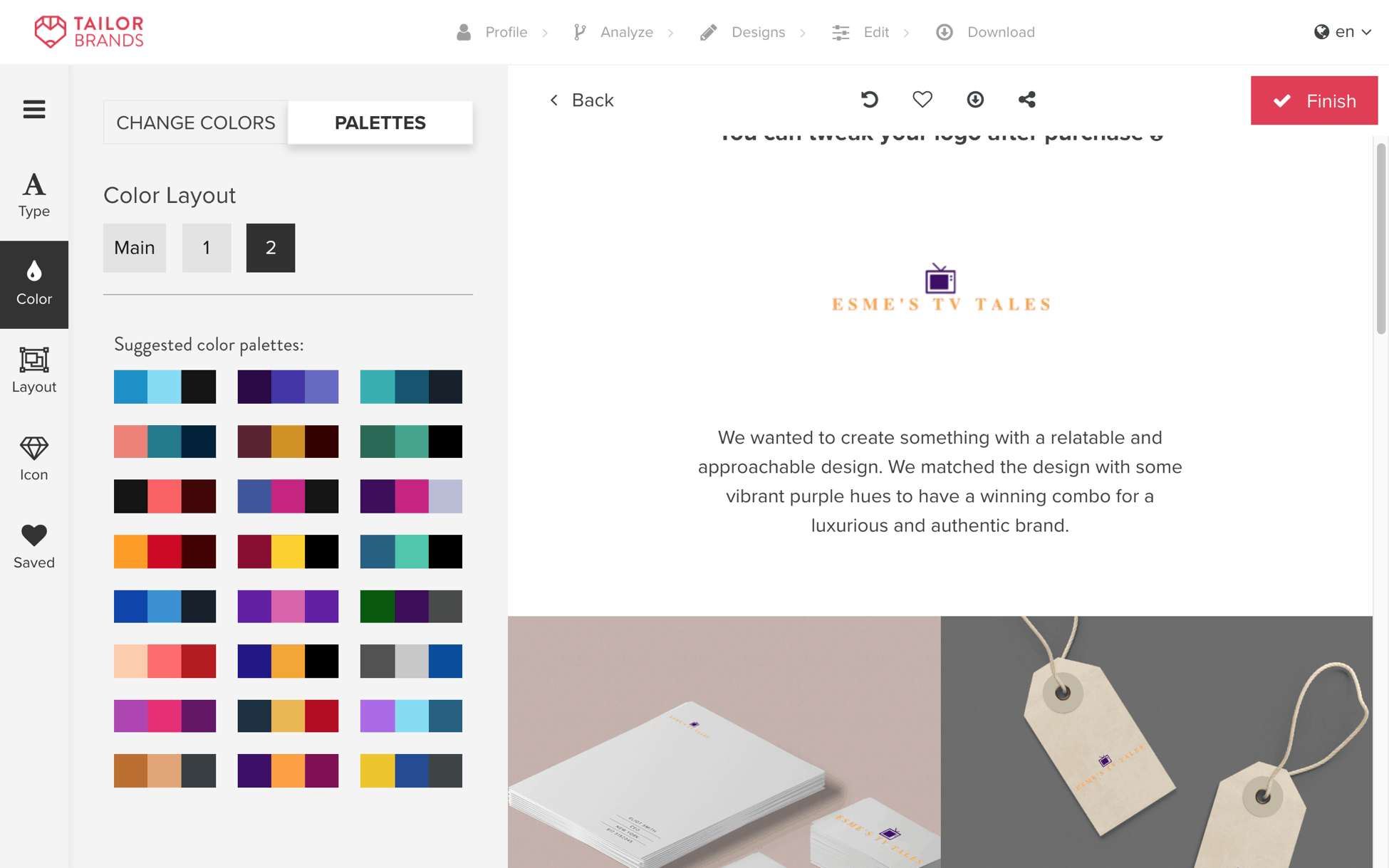 Additionally, you can tweak technical elements like the size of the icon and the spacing between text characters in a similar manner.
How do the editing processes compare?
When you initially receive your designs with Tailor Brands, only 40 show up on the main screen. It's only when you go into your account and click on
See Brands
that it's clearer that there are closer to 90 designs offered. In my opinion, not including all designs in one place is a weakness of Tailor Brands. Even if I don't look through all 90 designs, I want it to be obvious to me that they're there. By contrast,
in Looka you just have to scroll down the screen to see your design options
. This makes choosing a design to edit significantly easier.
In terms of the editing screen, I prefer Tailor Brands' vertical layout to Looka's horizontal one
. I found this made the screen look less cluttered. Still, they're both pretty easy to use, though simple differences make editing on Tailor Brands faster. For example,
Tailor Brands lets you choose your colors via a palette (screenshot above). By contrast, Looka makes you use a slider (screenshot below)
: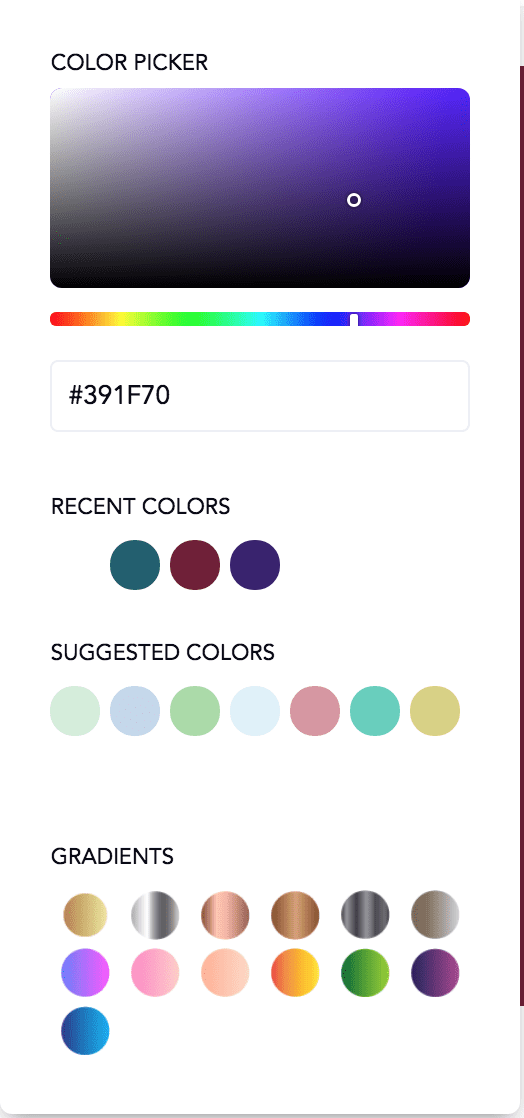 Looka's sliders gave me more variety and freedom when choosing colors, but
Tailor Brands' palettes provide guidance as to what colors look good together. It also makes for a faster process overall.
Both Looka and Tailor Brands allow users to edit background, text, and icon color. As far as the number of elements you can edit, both services are about equal. It's truly a tight race, but it's time to choose a winner.
Crowning the Winner
Both
Tailor Brands
and
Looka
 are among the
best logo design services
available on the market today, and they're good options for anyone who needs to get a logo created quickly. But I have to pick a winner. After considering the signup and design process, design choices, and editing process, I believe that
Tailor Brands slightly edges out Looka
for a couple of reasons.
First, though there are fewer customizable elements with Tailor Brands, the result is a more professional, higher-quality logo
.
Looka's editing screen is a little bit more cluttered, and it does take longer to learn everything that's offered.
If you don't scroll past the editing tools, you'd never know that there was also a screen that allowed you to view your logo on merchandise.
I also prefer Tailor Brands' editing process
. It's fast and easy to understand, but there are quite a few elements you can change if you wanted to. Tailor Brands' process provides a bit more intuitive guidance overall. The tools are designed to show you how elements look together. Tailor Brands offers slightly less design freedom, but a more efficient way to generate a professional logo you'll love.
It's better for a business that wants an upscale, serious logo. But if you're looking for something a bit more youthful and bright, Looka might be the better logo design service for you.