Sure, quitting your day job and traveling the world sounds amazing. But wanderlust is not why
U.S. freelancers are expected to outnumber traditional nine to five office employees in the next decade
.
It's easy to list off a number of reasons as to why individuals may prefer to work remotely: less time commuting, more flexible schedule, the ability to be one's own boss, etc. However,
the real driving force behind this upward trend is that more businesses are looking to hire remote employees, and the logistics of working from home are becoming easier than ever
.
Before delving into some of these finer points, it's important to note that "freelance" and "remote work" are not necessarily the same. There are many individuals who have been contracted as freelancers and go into an office every day, just as there are many full-time employees who work from home. In this article, we will discuss the reasons for an increase for contract-based work that is also location-neutral.
#1: Businesses are Being Conducted Differently
The old business model of in-person meetings and signatures is being phased out, thanks to technology's impact on communication. Today, business can be managed as easily from across the world as it could be from across the hall.
Breaking down geographical barriers has had an enormous impact on companies today, which is why freelance positions outpace the overall U.S. workforce growth by threefold.
Not only does this global availability exponentially increase the potential client reach, it means that the job pool is no longer limited to those within a certain area.
Companies that are conducive to remote work open themselves up to a much greater selection of talent.
It's not surprising that the number of freelancers continue to increase along with the number of tech companies—an industry that now accounts for a quarter of U.S. market capitalization. But
companies are becoming more technologically savvy in general, thanks in no small part to a growing workforce that has grown up online.
Beyond being more comfortable with maintaining digital communication and relationships, Millennials and Generation Z also very much have an "on demand" mentality. These are individuals who have never had to wait for entertainment or information, so it makes sense that this same "always online" mindset would apply also to their careers.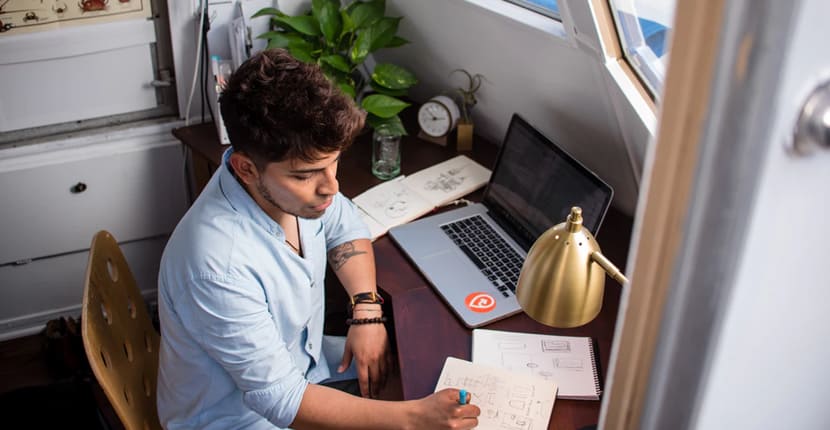 #2: Everyone Saves Money
It pays for businesses to be nimble. Working with freelancers mean that companies are just paying for the time spent on a specific project. No work? No invoice. There are also no recruiter fees or insurance costs, which can quickly deteriorate one's bottom line.
Let's take that one step further. Beyond the obvious cost benefit of contracting freelancers, more and more companies are opting for partially or entirely digital workplaces.
This can completely eliminate or substantially reduce some of the biggest overhead costs: rent and utilities.
And while this can mean great things for a company's profit margin, it also helps the environment by cutting back on fuel used in commuting. Even better!
And it's not just the workforce that's reducing costs by going online; it's the entire business model. When scheduling a presentation, why should an organization spend thousands of dollars on plane tickets, transportation, accommodation, meals, and print materials—not to mention lost billable hours—when that same meeting can be conducted in an hour via videoconference for a monthly rate of less than $50?
Employers are not the only ones to benefit financially from a remote workplace.
The flexibility with hours and location that freelance positions often have can equal great savings as well.
There's no cost for commute, no expensive take-out lunches or $5 cups of coffee, a reduced need for external childcare, etc. Depending on location and personal habits, working from home can quickly save a significant amount of money.
#3: Freelancing Shifts the Work-Life Balance  
More people are transitioning to freelance work because it gives them control over their time and energy, which has a direct impact on one's quality of life and emotional wellbeing.
More passion based projects
When an individual operates as an independent contractor,
it allows him or her to focus on the types of clients or work that he or she is most interested in.
As someone who has worked for a number of communications consultancies and ad agencies, I can say from personal experience that it can be emotionally taxing to represent a client that goes against your lifestyle or values.
More time for loved ones
Earlier we mentioned how remote work opportunities can cut down on the costs of childcare, but it's so much more than that. Countless parents—my own included—have sacrificed time with their children in order to go out, work hard, and earn money for their family. However,
with an increasing opportunity for remote work and hourly flexibility, parents are able to be actively present for their children in a way that they would otherwise not be able to
if they were dealing with a commute and an on-site office.
More care for one's self
Salary—while still obviously a huge driving force for employees—is no longer the primary factor in one's professional decision making. Employees want to feel fulfilled and appreciated; they want to have freedom and purpose, all of which are aspects more commonly associated with remote or contractual-based work.
Improved emotional wellbeing
For these reasons, it's easy to see why freelancers often report a greater sense of happiness. Removing the office politics, inefficient meetings, and uninspiring surroundings have resulted in
over 80% of remote workers reporting lower stress levels and a similar percentage reporting higher morale.
And plenty of business benefits as a result
This is something that employers can get behind as well.
When employees are happy, they are more driven and efficient.
An astonishing 91% of remote workers have stated that their productivity increased. What's more, various studies have also suggested that allowing employees to work from home can have significant reductions in turnover rates, yielding even more financial incentive for companies to employ freelancers.
#4: There Are So Many Resources Available
Today, it is easier than ever to make a real living as a freelancer. A host of websites and apps have made the process of finding projects, staying connected, and managing work streams incredibly easy.
It's honestly no wonder that $1.4 trillion was contributed to the U.S. economy last year by freelancers.
There are countless sites dedicated to helping freelancers find work. Some of the most renowned options include:
And while most take a certain percentage of all earned wages, it can seem like a small price to pay for no longer having to rely on existing connections or word of mouth to establish long-term working relationships.
In fact, over 70% of freelancers say that the work they have found and secured online has continued to increase year over year.
Finding jobs is just the first step in freelancing. Countless apps have been designed specifically to overcome the barriers associated with remote work, to increase productivity, manage time and budgets, improve team communication and collaboration, etc. Offline, there are also more shared workplaces around the globe that offer freelancer-friendly amenities. Needless to say, the support for freelance workers is there.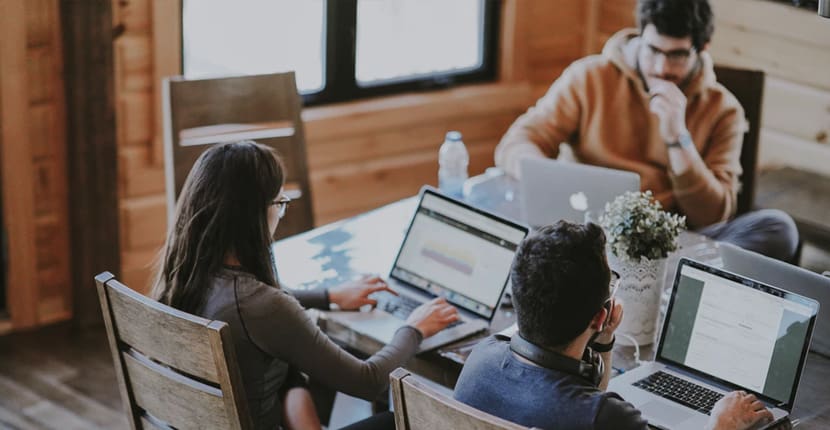 #5: Long-Term Rewards and Benefits
Putting logistics aside, achieving success as a freelancer brings an unparalleled sensation. This accomplishment directly stems from the dedicated effort you invest. Unlike the scenario within a large corporation, where understanding an individual's contribution might be challenging, this situation is quite the opposite.
Freelancing also provides a huge opportunity to diversify one's skill set and client base, which gives job security a whole new meaning.
This is particularly important when over half of the workforce is not sure their job description will even exist in 20 years, which may be why
over 60% of freelancers specialize in two or three different areas
.
For individuals who work from home, there isn't always someone else to delegate to or ask. Sure it can be more stressful, but it's also a much easier way to learn something new, and to have the flexibility to continue to pursue what feels the most exciting and rewarding.
Ready to Make the Change?
The argument for freelancing is there. More and more people are switching to this category because the business and technological environment has made it easier than ever.
There are countless articles that talk about whether it's possible to "have it all," and freelancing is definitely a step in that direction.