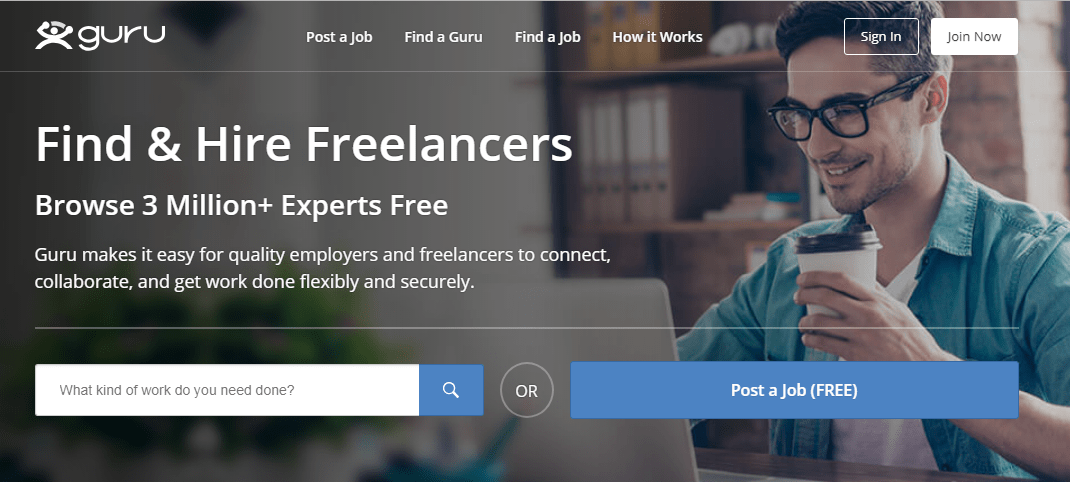 Are Guru's High Fees Really Worth It?
Guru is an immense platform for freelancers, targeting professionals rather than entry-level freelancers. It offers every tool and feature to facilitate getting an assignment completed and ensure top quality of the work that you commission.  The wide choice of freelancers and the platform's easy search functionality will enable you to match your project to the most qualified freelancer.
However, you might notice that Guru's service fees are substantially high compared to the rest of the market. But don't worry – Guru isn't the only freelance platform out there.
If you need to hire a professional but you don't have a huge budget, you should definitely give Fiverr a try. Simple jobs cost as little as $5, and you can choose from a huge variety of freelancers from all over the world.