🏁

Starting price
Free to use. Freelancer rates vary

💲

Fees
2.9% handling fee on each invoice

🏆

Top freelance categories
Design and art, writing and translation, programming and development

🔎

Freelancer screening process
No

⚖️

Dispute resolution
Yes

💬

Live chat support
No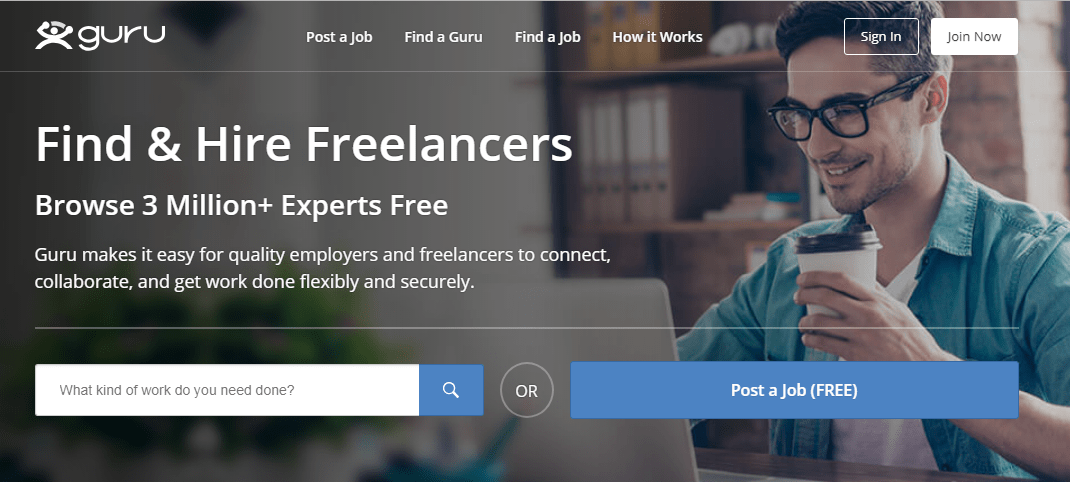 How is Guru Different?
Many freelancer platforms focus on providing as much choice as possible. Guru's membership structure for its freelancers, on the other hand, tends to encourage more experienced professionals. It offers a number of different ways of commissioning work, including hourly and milestone-based contracts.
Guru's flexibility can cause confusion, though. For example, Guru charges each seller a commission on their rate, a standard practice for freelancer platforms – plus a nominal handling fee of 2.9%. However, when quoting for a job, freelancers can opt to request that the buyer pay part of that commission fee for them. This is a detail that buyers can easily miss.
Guru's membership structure tends to encourage freelancers to charge higher fees. If you need to hire a professional but you don't have a huge budget, you should definitely give Fiverr a try. Simple jobs cost as little as $5, and you can choose from a huge variety of freelancers from all over the world.