Looking for a budget-friendly landing page builder that can assist with your content marketing strategy while simultaneously fulfilling all your design needs?
Some of the free options that are currently available on the market aren't always reliable or successful when it comes to increasing your sales, generating leads, or growing your email list. Some aren't as user-friendly as they could be, while others offer dull templates that won't draw your target audience in.
We've managed to track down five of the best landing page builders – the ones that offer templates that are both visually compelling AND extremely effective in increasing conversions and qualified leads.
What We Look For in the Best Landing Page Builders
We tested dozens of free landing page builders to bring you this list. These were the most important factors:
Ease of use: Can I create my first landing page in a mere 30 minutes? Is the service user-friendly?
A wide range of templates and designs: Does the service offer a selection of designs that are both visually pleasing and effective? Do you get access to stock images?
Advanced features: Does the service have all of the essential features a business needs? Does it offer interesting features that other services don't?
Wix – The Most User-Friendly Landing Page Builder
With its simple drag-and-drop editor and intuitive interface, Wix is an excellent platform – even if you have no past experience with web design or online marketing. It offers a wide variety of fully-customizable templates and free apps, and it's no surprise it gets amazing user reviews.
Wix offers two types of landing pages that are just as beautiful as they are functional: Coming Soon and Promotional Pages.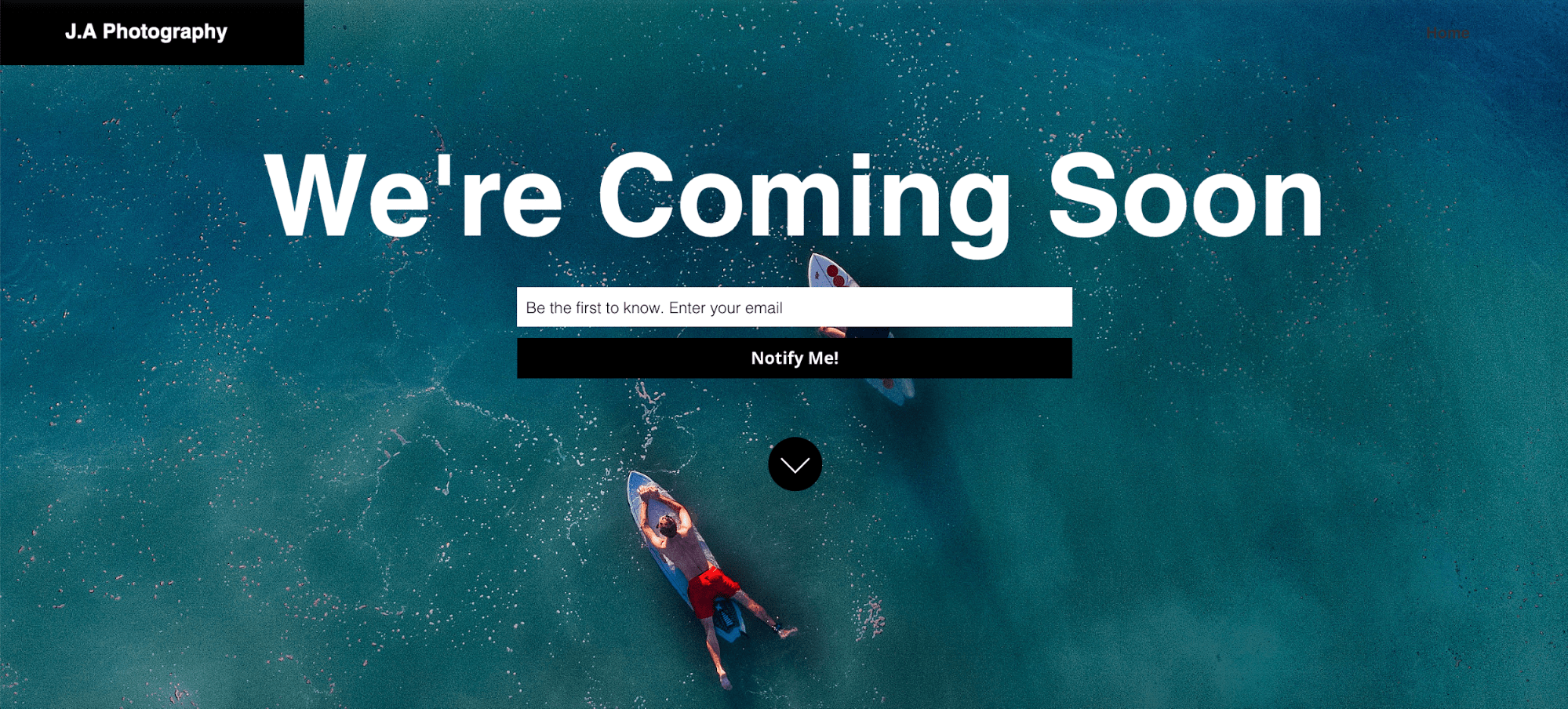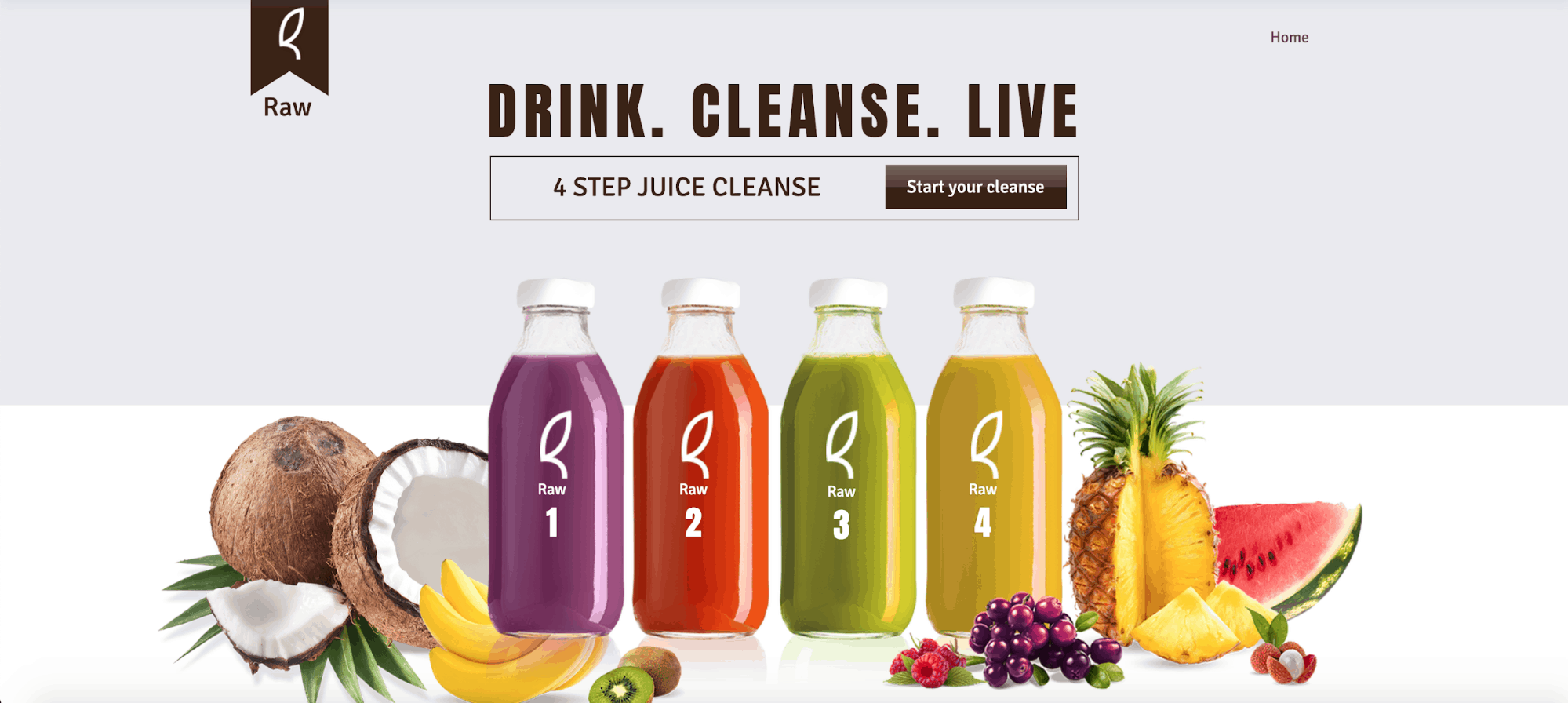 What You Get with the Free Version
Plenty of Templates: Wix offers over 500 free templates that look professional and perform well
Free Stock Photos: If you don't have your own images to upload, simply head on over to the Wix gallery and take your pick
Additional Apps: In the App Market, you'll find a whole host of professional tools that you can place on your landing page – from Wix Stores, that helps you sell products, to Comments, that enables visitor feedback
'Bookings' Feature: This proprietary tool allows you to add classes or appointments, which is ideal for service-based businesses
All this being said, you need to be aware that the free version doesn't allow you to connect an existing domain to your landing page, like Ucraft does. Plus, Wix Ads will be present on your page and there's no option to remove them, unless you upgrade to a paid plan.
Pros
There are two types of landing page templates, both of which offer a variety of attractive designs
Every element is customizable, so you can bring your vision to life – with or without an initial template
If you need assistance with anything, big or small, you can click the question mark in the top right-hand corner of your screen to be redirected to the Wix Support Team
You can build multiple landing pages at once, using the Menu & Pages navigational menu to jump from one to the next
There isn't a limit to the number of pages you can create
You can track the performance of your landing page and undergo A/B testing through Wix Apps such as: Marketing Analytics, SEO Coach Analytics, and Web-Stat
Cons
You have limited bandwidth which could run out before your campaign is over
You have limited storage space
You have limited video minutes
What Do You Get If You Pay?
With a paid version of Wix, you'll gain access to the following benefits:
The ability to connect your own domain
More bandwidth
More storage
No Wix ads or branding
Ad vouchers
Additional apps to grow your conversions
VIP support and priority response
While not prominently advertised, Wix allows you to cancel any of their paid plans within the first 14 days for a full refund, which gives you a little time to test a wider set of features for yourself.
When Should You Upgrade?
You should upgrade your Wix subscription to show your customers you are truly professional. This could be when your business grows and you're ready to get rid of the Wix branding and move your site to its own domain.
Carrd – The Most Creative Landing Page Builder
Carrd is a great tool for creating "simple, free, fully responsive one-page sites for pretty much anything." This description is fairly accurate, as Carrd provides a number of basic templates that can serve a wide range of purposes. When you first sign in, you get a quick visual guide to customization.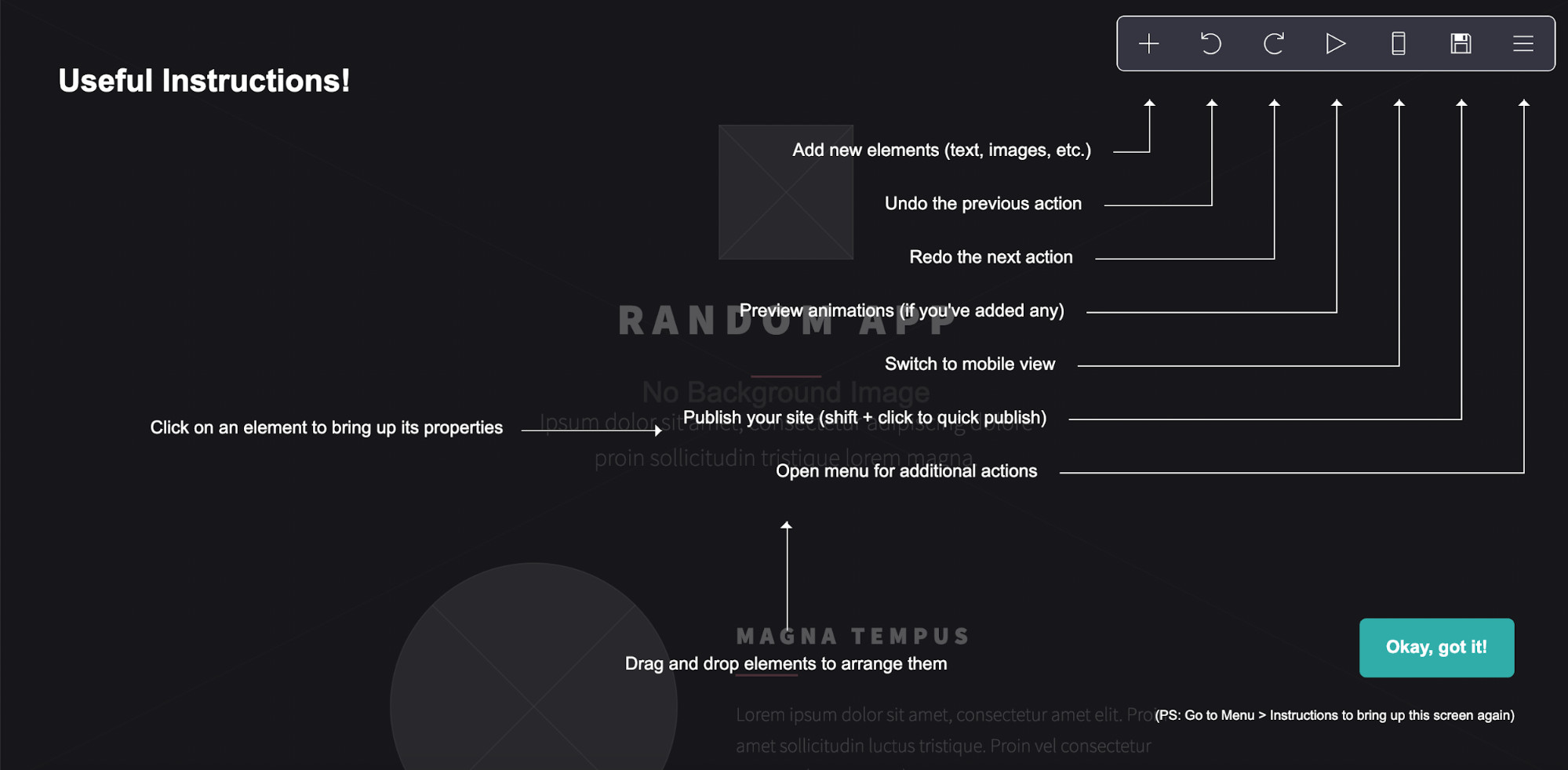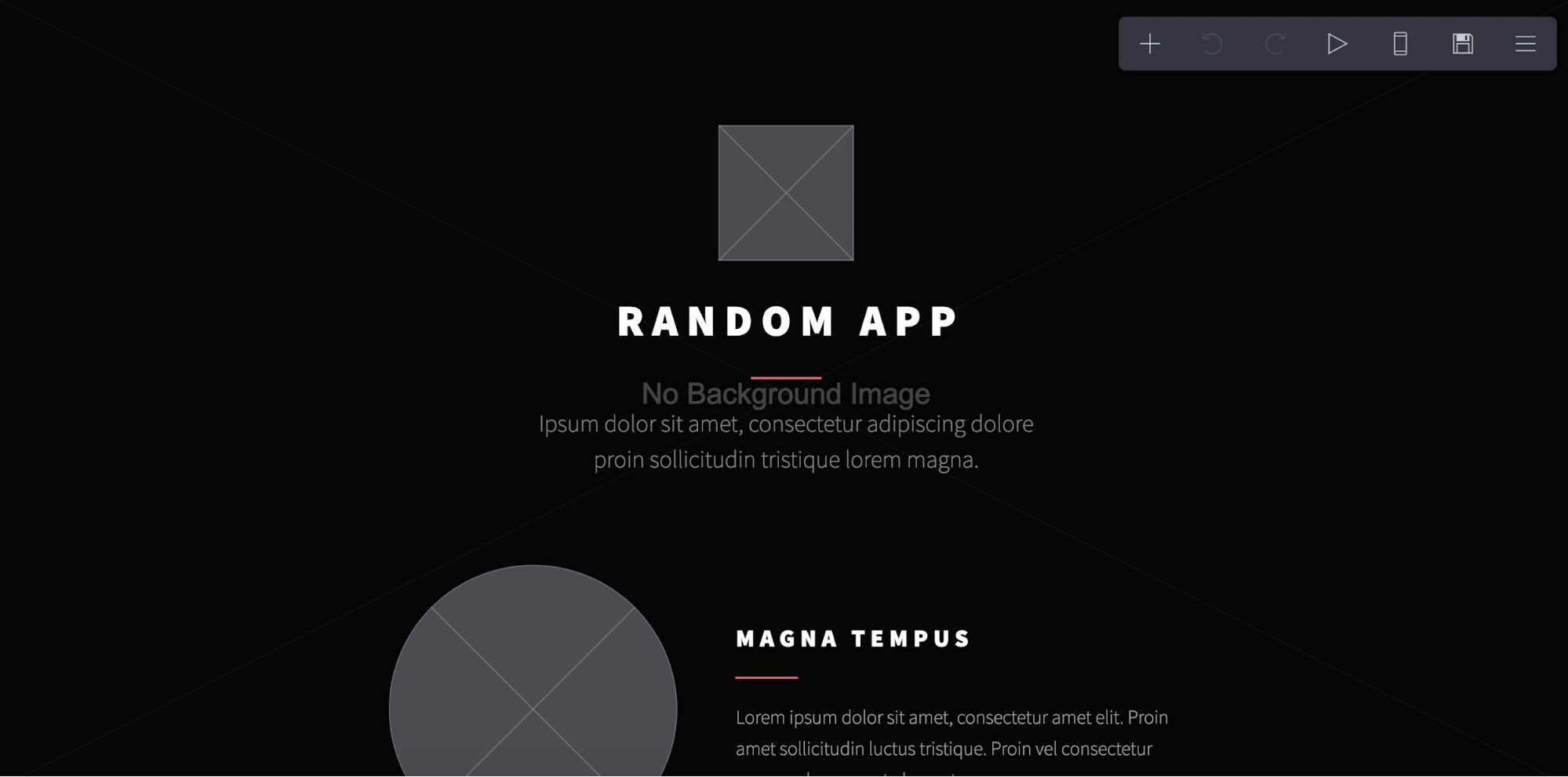 What You Get with the Free Version
A Range of Landing Page Types: You can choose from the Profile option (to easily introduce an individual or team), Landing (to preview or tease a new app or product), Form (to collect visitor information or feedback), Portfolio (to showcase a larger body of work or images), or Sectioned (to give an interactive or multi-page feel)
The Ability to Design Multiple Landing Pages: You can build up to three landing pages for free
The Option to Use a Video as a Background: This is quite a quirky tool, which is effective at capturing the attention of potential customers and making them engage
That said, as Carrd is renowned for its simplicity, the content of your landing page is rather limited. There will also be a "Made with Carrd" tag included on every footer, which doesn't look as professional as the templates featured on the paid subscriptions.
Pros
You don't have to use the different template types, you can just as easily start from scratch with your own design
The platform is fast, with an emphasis on creating landing pages as quickly as possible while still retaining personal and unique styles
The interface is user-friendly and intuitive
The editing tool layout helps keep clutter to a minimum with an upper right toolbar holding the buttons for adding new elements, undo/redo, playing animations (if there are any), mobile/desktop view, and publishing
There is a menu for additional actions, including how-to guides and instructions
Cons
Adding forms—which is arguably one of the most important elements of a landing page—is restricted to paid plans
The built-in templates don't provide even minimal flexibility in terms of customization; instead, users are restricted to arranging elements in a grid layout around the right, left, and center sections of the page
The editing itself is not possible by simply clicking on the element you'd like to modify, meaning that users need to work through the left sidebar to initiate changes, which isn't as intuitive as other systems
There is no A/B testing feature
What Do You Get If You Pay?
Upgrading to a Pro plan brings a wide range of additional features. There are four paid plans which, between them, allow users to:
Build and publish more landing pages (from three to 100)
Access more templates and images
Publish sites to custom domains
Add custom codes and widgets
Link Google Analytics to track and report traffic
Support large images and videos
Publish pages without the "Made with Carrd" branding in the footer
Carrd also offers a seven-day trial to try out Pro's biggest features for free.
When Should You Upgrade?
If you're a growing company looking to collect various data from your landing page visitors, then you might want to consider upgrading to the paid plan or picking another option on this list that is better suited for the job.
Ucraft – The Most Diverse Landing Page Builder
Ucraft offers two types of landing pages: regular landing pages and app landing pages, which are specifically designed to promote your latest mobile phone app.
If you originally chose this service as your website builder, then the great news is that you'll already have the landing page feature enabled, which means you can take advantage of Ucraft's various design tools, built-in marketing features, and all-in-one e-commerce platform.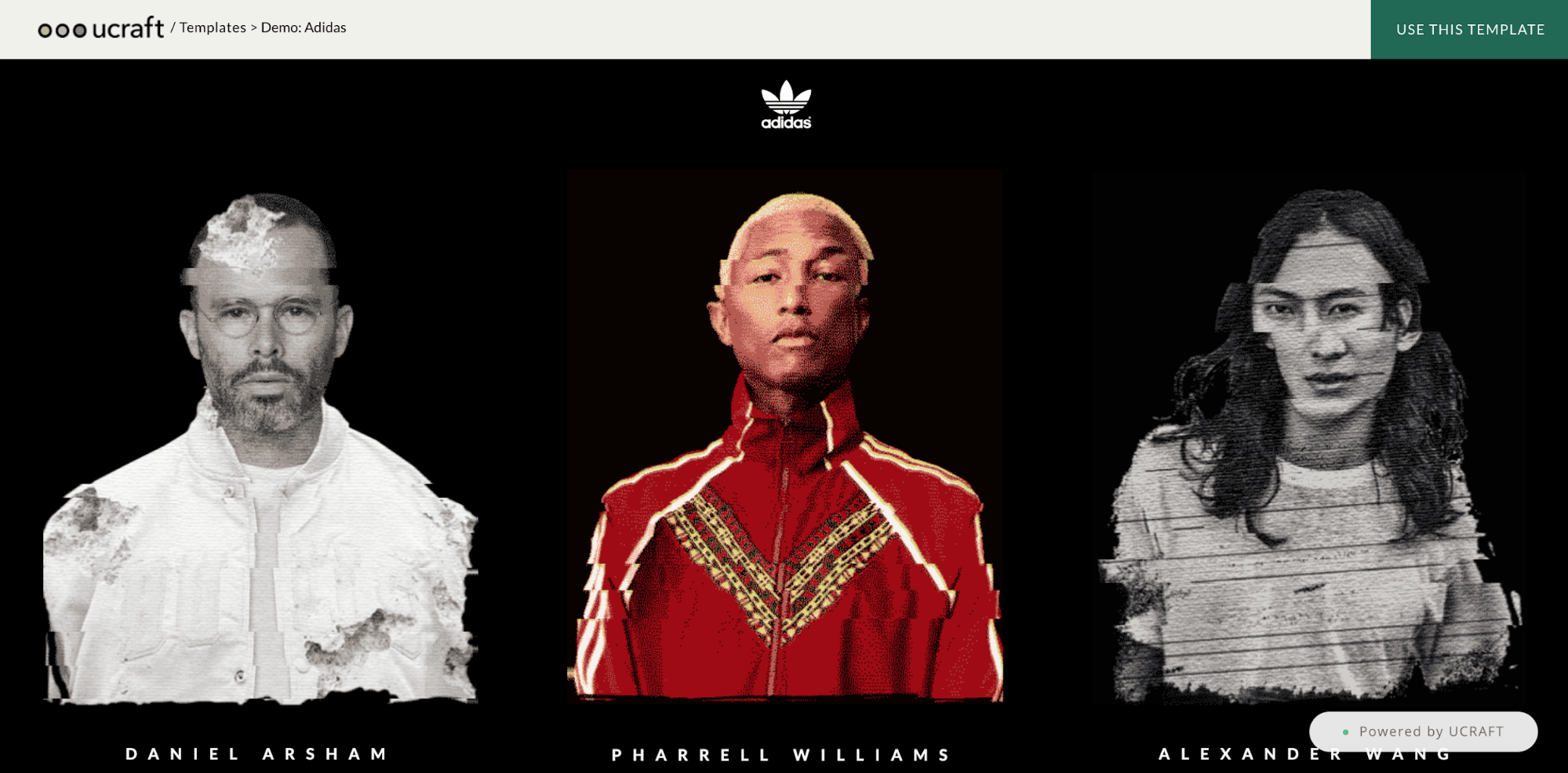 What You Get with the Free Version
Attractive Regular Landing Page Templates: Registered users get more than 20 templates to choose from, classified somewhat loosely by different categories
Focused Mobile App Landing Page Templates: Ucraft is the only landing page builder that offers templates solely for mobile phone app creators, which have been specifically designed to make users convert
The Ability to Add a Range of Multimedia: Along with being able to add text and images, you can add videos and other multimedia
Assistance Optimizing Content for Search Engines: The SEO app allows you to add meta titles, descriptions, and social images to your landing page in order to improve its SEO score
In theory, everything is done by dragging and dropping different elements and effects to the Ucraft workspace. However, many options – some of which are not always obvious until after the signup process – are only available with a paid account.
Pros
As is the case with ONTRApages, Ucraft's landing pages, with their multi-section look, feel more like a normal page from an online store
You can connect your domain for free (something not offered by many competitors)
Clutter is kept to a minimum in the workspace by showing customization options on the left sidebar
You can preview your landing page in desktop, tablet, and smartphone mode
There is a live chat feature to connect with the Customer Support team should you require any help
Cons
The process is not quite as streamlined as we've grown accustomed to with some of the other options, and the registration process is a bit more tedious
The builder itself took an unusually long time to load during our trial
You can only create a single landing page with a non-paid account
There's no A/B testing option
What Do You Get If You Pay?
Paid account members enjoy a great number of benefits, including:
Background logistical settings like adding team members to a project
SEO optimization for every page and subsequently linked subpage
Integration with key services, including Google Analytics and Facebook Messenger
Custom domains, unlimited pages, and more design tools
Multilingual website support, including language switcher
A number of specific options for e-commerce entrepreneurs
Ucraft also offers a 14-day free trial of any Pro plan.
When Should You Upgrade?
All in all, Ucraft's free landing page builder is perfect—if that's all you're looking for. The various paid options will mostly appeal to full-scale shop owners and sellers who are looking to expand their business and marketing efforts.
QuickPages – The Simplest Landing Page Builder
Unlike the other builders on this list, QuickPages specializes in creating landing pages only.
The platform makes a bold statement that users don't need "any technical knowledge" to build a winning landing page with this builder. Also, it doesn't take too long to get the process started once you've registered an account.
What You Get with the Free Version
A Different Display than Other Platforms: After quickly registering an account, users will end up with an uncharacteristically white workspace where all the magic happens. At this point, there is nothing to do BUT create a landing page
Fixed Templates According to What Converts: Ideal for online marketers who aren't exactly design-savvy, there are only six different templates for landing pages—far less than the number offered by Carrd and other entries on this list. Each features a short description of its best-intended use (a neat little detail) and the ability to preview each theme
Here's what the Universal theme—one of QuickPages' highest converting landing pages—looks like: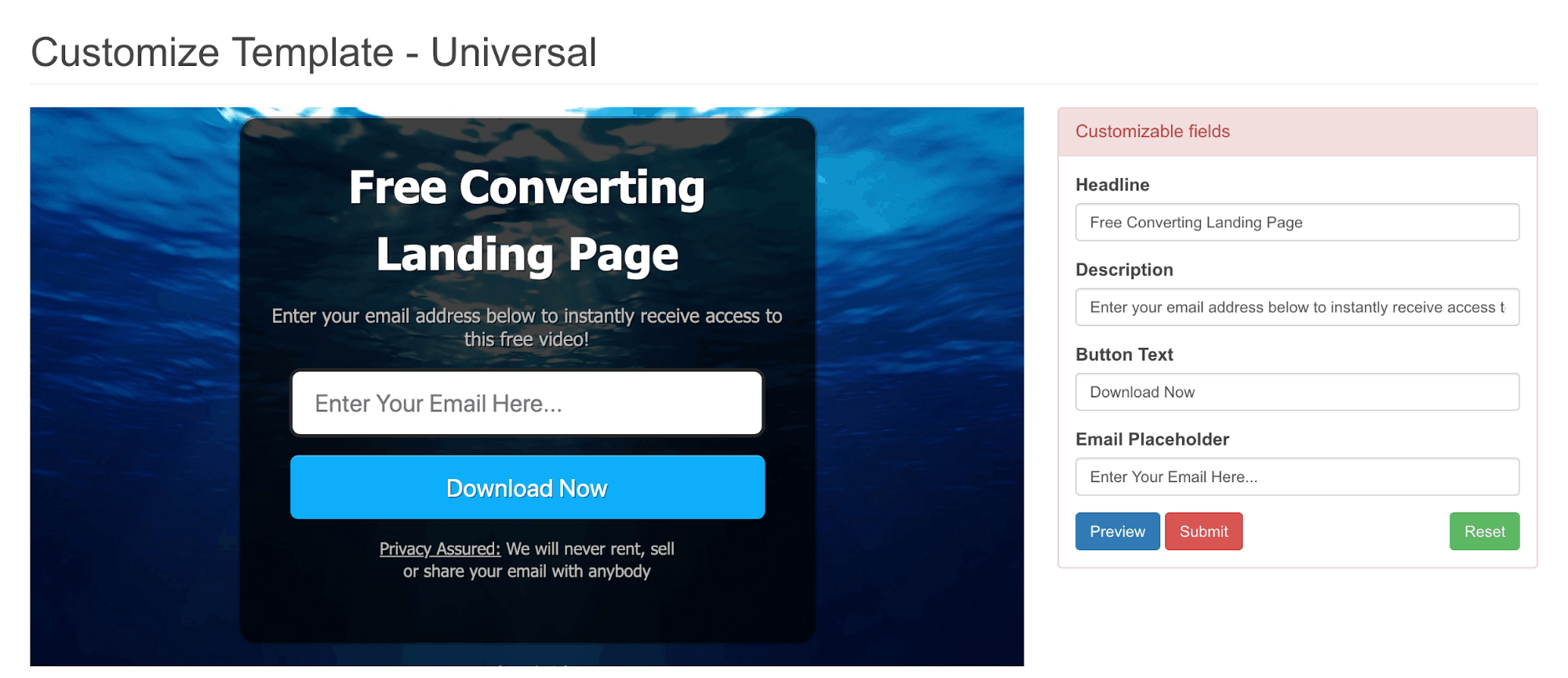 Real-Time Analytics Tool: Using the QuickPages tracking system, you can easily analyze your conversions and other metrics
Email Provider Integration: Email marketers will be happy to hear that MailChimp and GetResponse integration is included, as well as a custom "Thank you" page, if so desired
Even though there are some benefits to having limited design features—such as a quicker, easier building process—there's surprisingly not much else to do once you've selected a theme on QuickPages. This can be either a blessing or a curse, if you're not happy with a particular element of the template and wish to change it.
Pros
Launching a landing page is an extremely fast process
Anyone, at any skill level, can use the platform
The editing tools are kept minimal to make it straightforward to design
Your landing page is automatically formatted to look good on any device
All landing pages are hosted on QuickPages for ease of use
The real-time analytics tool can help you assess the performance of your landing page design and undergo A/B testing
Cons
Apart from changing text in the corresponding fields, there isn't much of an ability to customize. For example, the background image can't be changed, nor can the dialog box color, or placement of the features
There really aren't any helpful guides or tutorials besides a blog that hasn't been updated since 2016 and a prompt to "contact Dany" with any questions
There isn't a paid pain available which means there are no "extras." What you see is what you get, and if that's not enough then there are other entries on this list that are worth exploring
ONTRApages – The Landing Page Builder With the Most Opportunities
One quick look at ONTRApages confirms that this is a full-fledged service that aims at creating more than just a simple landing page. Upon registration, users are greeted with a short video introduction explaining the many things this page builder is capable of helping you create.
What You Get with the Free Version
Two Creative Options Available: The choice between landing pages and forms is particularly useful for users who want to quickly capture contact information through pre-built forms, without going through the hassle of adding a form as a separate element to a landing page
Plenty of Designs for Each Option: You can choose from 60 templates for both options (including a blank template), although some are reserved for Premium users. Like QuickPages, each template has a description (more detailed though) regarding the best fit
Special Features: Additional settings include pop-up lightbox positioning and timing, as well as a couple of basic SEO settings (i.e., page title and meta description), and the ability to upload a favicon
That being said, non-tech-savvy users might find ONTRApages overwhelming at first, as virtually every element is customizable (quite the opposite of QuickPages). Along with the usual font and color changes, every option in the left sidebar contains even more options for customization, ranging from tiny elements that can be added via drag-and-drop to background effects like shading and sizing.
Pros
Every element is adjustable, which equals freedom and flexibility
Editing is done in-line and quickly
The platform is robust, with plenty of opportunities to explore
Each landing page is fully responsive and can be viewed across a range of devices
ONTRAforms (pop-up forms) are optimized for ONTRApages and other websites, which can be used to boost conversions
Cons
Seeing as though there's so much that can be adjusted, it might take non-tech-savvy users a long time to grasp the endless options the platform offers
The dashboard isn't particularly visually inspiring
You can only use the split testing tool if you upgrade to the paid plan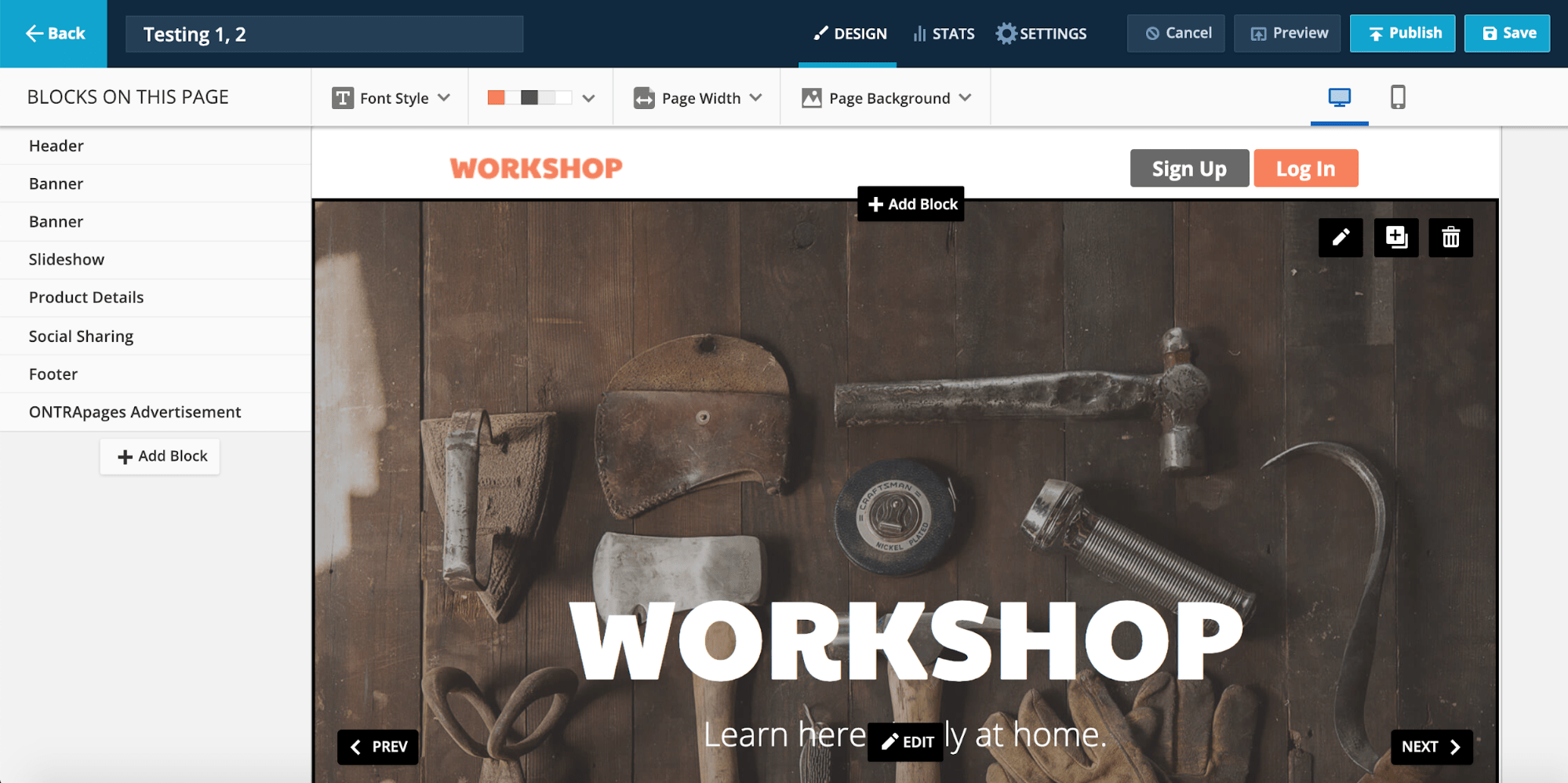 What Do You Get If You Pay?
Unlike the free plan, where a user can create up to ten pages and enjoy 2,500 monthly visitors, the paid option (either on a monthly or yearly basis) includes:
Up to 25 pages and 25k visits per month
Split testing for up to four different pages for improved conversion rates
More form options to use on a page
Lead distribution to third-party email or CRM systems
Additionally, larger businesses can upgrade to ONTRAPORT for the full package, which includes email, SMS, postcard marketing automation, and more.
When Should You Upgrade?
Our verdict is that the paid versions of ONTRApages are great for businesses who have more of a story to tell, rather than those that just want a landing page for basic needs. While it may not be as streamlined, it is incredibly rich in terms of customization and other advanced options—if you have the time and inclination to learn them.
Conclusion
There's no denying that each of our best five landing page builders is wonderful in its own way.
Impression
Appearance
Ease of Use
Best Features
Wix
Friendly and helpful

8/10
9/10

Use of image gallery and free stock photos
Easy integration of apps and other professional tools
A "Bookings" tool to help arrange appointments and classes

Carrd
Fun and creative
9/10
7/10

Use of video backgrounds
Ability to build up to three websites or landing pages at one time
A range of landing page types to choose from

Ucraft
Serious and business-like
8/10
7/10

Additional templates for mobile phone app creators
Use of SEO tools for optimization purposes
Ability to add a range of multimedia

QuickPages
Calm and fool-proof

6/10
9/10

Fixed templates according to what converts
Email provider integration
Real-time analytics tool

ONTRApages
Robust and reliable
7/10
7/10

Choose between landing pages and forms
Pop-up lightbox forms and SEO tools
Near-total customization ability
In summary:
If you're an online marketing beginner looking to create an attractive and engaging Coming Soon or Promotional Page, go with Wix because of their user-friendly platform and abundance of gorgeous templates
If you're a growing business wanting a simple and responsive landing page for a range of purposes, go with Carrd because you can create up to three landing pages with a single account
If you're particularly sales-oriented and looking to accommodate your business as it grows, go with Ucraft because you can ultimately create a website with built-in marketing features and an all-in-one e-commerce platform
Click here for 5 e-commerce landing page best practices
If you're a startup that's not especially tech-savvy, and you want a platform that's going to do all the hard work for you, pick QuickPages as you can choose from one of their fixed, highly converting templates and create your landing page in mere minutes
Click here for the dos and don'ts of building a killer landing page that converts
If you're tech-savvy and looking for a scalable and adjustable option that can grow with your business as it increases in size, choose ONTRApages because you can produce a full, in-depth website instead of just basic landing pages
Either way, businesses should take time to consider their needs, including in-house technical and design experience, anticipated website traffic, desire for A/B testing and analytics, and existing marketing strategy before deciding on the best application for their landing page.