In the past year, the SEO world has been shaken to its core by Google's Panda and Penguin updates. In this article, we will be taking you through our 11 top tips on what you should be looking out for, and implementing, when it comes to on-page optimization.
Some SEO techniques that you may have used at the beginning of last year, could be bringing you down this year. It's not about optimizing just for search engines anymore, it's about providing your visitors with something valuable. Read on for our tips…
Tip #1 – Creating Call To Action Meta Descriptions
Ah, that age old question that a lot of SEO's ask, then find out, then forget, then go searching for again…
"How long should a meta description be?"
If you description is 160 characters or less then you will have the best chance of making the most impact. Anything over the 160 mark is ok, but it will be cut off in the search snippet.
Also, remember that the meta description will not affect your search engine rankings so there is no need to cram in keywords.
What Not To Do:
Keyword stuff the meta description
Repeat what you have already said in the page title
Add your site URL, it simply adds no real value
Duplicate the same description over multiple pages
What You Should Do:
Construct a 160 character description that is of the highest quality
Give relevant information that will add value for the viewer
Provide an accurate call to action to get people clicking through.
Use a character count tool such as the JavaScriptKit one.
Tip #2 – Don't Let Your Slow Site Get You Caught Out
Slow sites can get picked up by Google's algorithm and will affect your search engine rankings, to the extent that you can get hit with a Google Penalty for Website Speed.
Everything else on the site could be 100% excellent, but if it takes too long to load then Google won't be keeping you at the top of their search results, especially as they are moving towards user satisfaction more and more these days.
What is classed as slow?
Anything that loads over two seconds is marked down as slow in Google Webmaster Tools, so these are the pages you will need to improve.
If you want to analyse the speed of your site then you will be happy to know that there are handy tools that can do just that.
The best tool is Page Speed, which is an add-on for your browser, and evaluates several aspects of your page load time. In the results section it shows you what areas are pulling the site back and what can be done to prevent it from happening.

Tip #3 – Do You Browse On Your Mobile?
Mobile is fast becoming a popular method for viewing sites, with Twitter reporting that over 80% of their users are coming through via mobile.
If your site isn't mobile optimized then you could be losing out on a lot of traffic because users can't come to the site to do what they want to do.
The best recommendation for "going mobile" is to use responsive CSS rather than putting the site on a new domain such as m.website.com. The reasons for this are:
You won't lose link juice
You won't run into duplication issues
If you are running your site off WordPress, and aren't a developer by trade, then you will be delighted to know that there is a useful plugin called WP Mobile Detector, that can transform your desktop site into a mobile site, for those that come through on a Smartphone.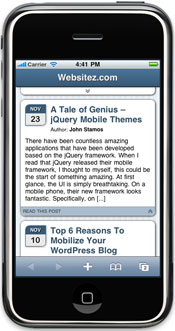 Sub –Tips:
Track your mobile visitors using Google Analytics
Avoid large and weighty graphics
Keep it nice and simple
Tip #4 – Improve Your CTR With AuthorRank
We published a fully featured post on AuthorRank a few weeks ago, that detailed 3 secrets on how you can help improve your Author Rank.
You will need to make sure that your Google+ profile is up-to-date and then link this profile up with your website, and your website back to Google+. You will also need to have enabled rich snippets for your website.
You will then be able to see an image of the author associated with the post, in the search results.

What we do know about Author Rank, is that it will improve your rankings, and improve your CTR.
Tip #5 – Content Is Still King
This is an old tip but it applies now more than ever before, and that is you should focus your attention on the content that goes into your site. Visitors won't read something that does not catch their eye, or something that will bore them to tears.
Remember the days of content spinning? Article that were uploaded to eZineArticles that made absolutely no sense?
Today it is all about focusing on making your content authoritative, useful, and engaging. With so many blog posts being published each day that focus on the same stories you can see why your content has to be more compelling than the next mans content.
Sub-Tips:
Check your grammar, spelling and punctuation is correct
Make sure that you break paragraphs up into manageable sizes
Use bullet points, images or video to break the story up
Create your own survey for unique data
Get someone to proof read what you have wrote
Tip #6 – If It's Broken, Fix It!
One of the biggest problems that faced webmasters and SEO's is broken links, whether they are image links or text links they can cause a great deal of problems for you and your users.
Googlebot (the Google crawler) is very smart and will check for broken links, so its worth using a tool such as Xenu Link Sleuth to thoroughly examine your site for any broken links.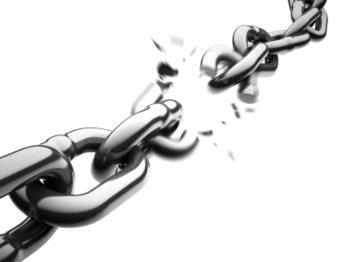 Remember a broken link isn't just going to flag up on Google's radar, but you will suffer from poor usability issues that could lose you sales, and tarnish your reputation.
Tip #7 – Are You Over-Optimizing Your Site?
Are you seeing the pattern that Google is trying to push SEO's to focus more on the user? The principle applies to over-optimizing. Long gone are the days where we saw SEO's quickly upload a basic site and spam keywords into page titles and content. These days those kinds of tactics will get you booted right out of Google.
The Google Penguin update from 2012 sorted out a lot of these problems but not all. We are likely to see another round-up of optimization penalties coming from the next Penguin update this year.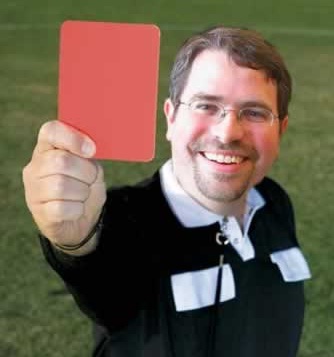 So what should you be doing now? Well, you need to be thinking about how a user will see a site. If something doesn't make sense because you have tried to fit a keyword in, then take it out. If it looks dodgy to you then it will to a user.
Sub-Tips:
Look out for keyword over usage
Don't redirect too many domains to your main site
Create diverse anchor texts
Tip #8 – Can Users Share Your Content?
Social media has really started to grow and develop over the last few years, and at the moment it's an important factor for any business out there. The likes of Twitter and Facebook allow users to publish content to reach large audiences, so don't miss out on the action.
If you have just spent a long time researching, constructing and then tweaking a blog post, you want each reader to have the opportunity to share that content across social media platforms, right?
So if you haven't already, start getting social about your landing pages. If your blog is running on WordPress take a look at plugins such as Socialize or Get Social.

It's time to focus on your social media presence and create content that users engage with and share, you will be surprised how far your content can reach.
Tip #9 – Take A Step Into The Visual World
People are lazy, let's not beat about the bush with that! You can make your content as easy to read as possible by adding bullet points, images and small paragraphs but some people either won't have the time to read it, or just don't want to.
This is where image slideshows and videos can go a long way in helping you to get your message out there.
Video
Video is certainly gaining strength, and the most popular videos are usually the "how to" or "learn more" guides that can be lengthy if content alone is used.  The video below is an example of a how to guide that really does require a visual demonstration, as I can expect a written guide could confuse people.
Videos are also useful for sites that sell products as you can see a product in action,  how it works, and how it can be used, which can lead to a definite sale.
Slideshows
Unlike videos, slideshows are very much a new concept that can transform a blog post like this, into a PowerPoint styled presentation for those that don't have time to read a post.
We have just created a successful slideshow from one of our previous posts, 4 Powerful Social Media Techniques for 2013, which you can see here.
Tip #10 – Tag Your Images
Alt Tag
Google doesn't see images directly and focuses on what you have placed inside alt tags, so it's recommended that you make the alt tag descriptive as possible. This rule of thumb doesn't just apply to search engines, but for users as well.
If we had a funny faced horse photo, we can tag it with: alt="Funny Faced Horse"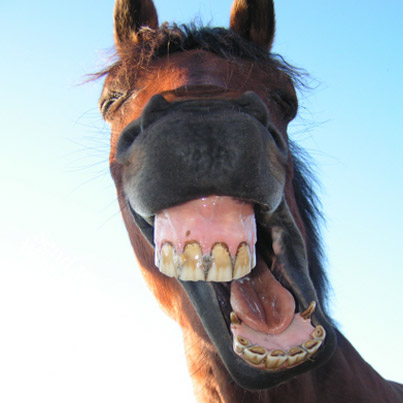 Imagine if you visited a site and found that an image was broken; wouldn't it be nice to know what should be displaying? An alt tag will appear in this scenario.
Title Tag
The title attribute is used for links that are wrapped around the image, and are designed to let users know what will happen when they click on the image. So, as an example, if we had a thumbnail photo of a horse and a link to a higher resolution photo of it, we would use the following title attribute: title="view a larger scaled photo of the funny faced horse"
Tip #11 – To Follow, Or Not To Follow, That is the question!
One of the biggest talking points for on-page SEO is the old rel="nofollow" debate which has confused many beginner and advanced SEO's over the course of the past year. It was originally put in place to help search engines block links that were appearing in comments.
However, the need for No Follow has changed somewhat, and now we find ourselves asking the question, when should we use the No Follow attribute?

There have also been various questions on whether the less important pages of a site should carry a No Follow tag, so not to appear in the index, along with any external links where you don't want to pass link juice to. However on the flip-side some SEO's will say: Why No Follow these? It looks like you don't trust the sites.
If you follow the SEO tips of sites such as Engadget.com then you will see that they follow pretty much every link on the site.
If you take Google's advice, then you should be placing the rel="nofollow" tag on any link that has been paid for on your site, as paid links should not sculpt page flow.
Summary
SEO is becoming a lot more user driven, and it takes a lot more time and focus to get the right results. With ongoing Panda rollouts and an upcoming Penguin rollout it's important to take measures in not only protecting your SEO but improving it at the same time.
We hope you find these 11 tips useful enough to implement into your own SEO strategy for the future.
All that's left to say, is hang on tight for Penguin #2 – it's coming our way!
@mrjamiedodd we do expect to roll out Penguin 2.0 (next generation of Penguin) sometime in the next few weeks though.

— Matt Cutts (@mattcutts) May 10, 2013