Basic WordPress Form Builder with Lots of Limitations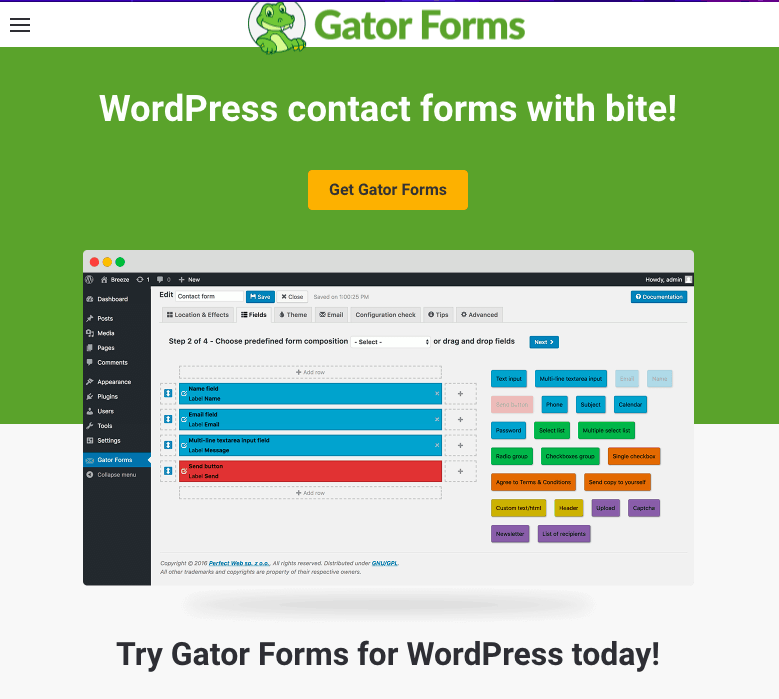 Basic WordPress Form Builder with Lots of Limitations
With around 4,000 active users, Gator Forms offers free form building tools, with more features available if you upgrade to Gator Forms Pro.
Building an online form in WordPress is simple with Gator Forms. However, it isn't the most attractive of form builders and its features are really quite basic, unlike Ninja Forms, which gives you more advanced features, more templates, and excellent integrations (and not only that, but it's free).
Should you choose Gator Forms for your WordPress website? Keep reading to discover what Gator Forms offers and whether it can meet your needs.