Powerful Form Builder That Doesn't Disappoint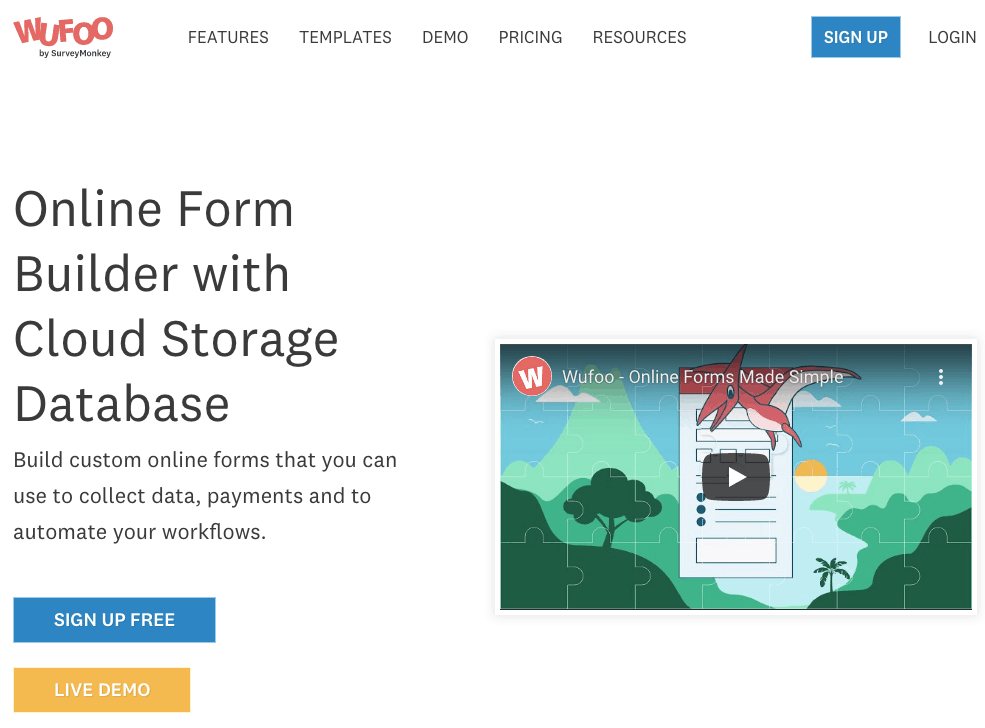 Wufoo might have a weird-sounding name, but don't let that put you off – it's much better than its name! Wufoo is a simple but robust form builder created with businesses in mind. You can try Wufoo for free or choose a paid plan to get access to premium features such as payment processing and field encryption.
Wufoo supports over 40 languages, with more languages being added by users. Since its launch more than a decade ago, it has grown to over 3 million users, including some of the biggest global brands – such as Amazon, Disney, Twitter, and Microsoft.
With so many people and brands choosing Wufoo for their forms, you've got to be wondering whether you should too. Is Wufoo worth the monthly cost, or will you be paying for more features than you actually need? Will Wufoo really help you grow? Keep reading to find out!