It's Cheap, but Is It Any Good?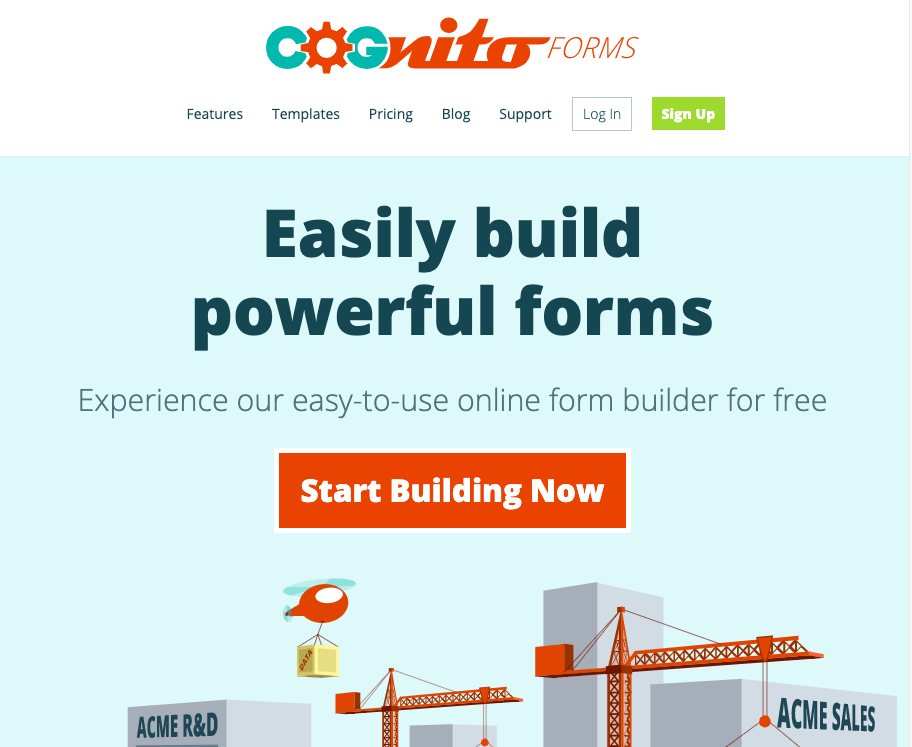 Cognito Forms is an online form builder with affordable subscription plans (as well as a great free plan). It's simple enough for a complete beginner, but has more advanced features if you're looking to create complex forms.
It almost sounds too good to be true – so is it really as good as it claims to be? Well, yes, and no. The interface, for example, isn't as intuitive as some other form builders, such as JotForm – and PayPal payments are only supported on more expensive plans.
You can create unlimited forms – even on the free plan – and choose from over 100 templates and more than 20 form fields. Cognito Forms' templates are mobile responsive, and you can style them to match your branding.
The form builder supports 20 languages (including Chinese, Dutch, French, English, Spanish, Japanese, Polish, and Portuguese), 121 countries, and 137 currencies, so you can use Cognito Forms in your visitors' native languages.
Cognito Forms looks like it could meet virtually every online form need – but is it right for you? Keep reading to find out what Cognito Forms has to offer.