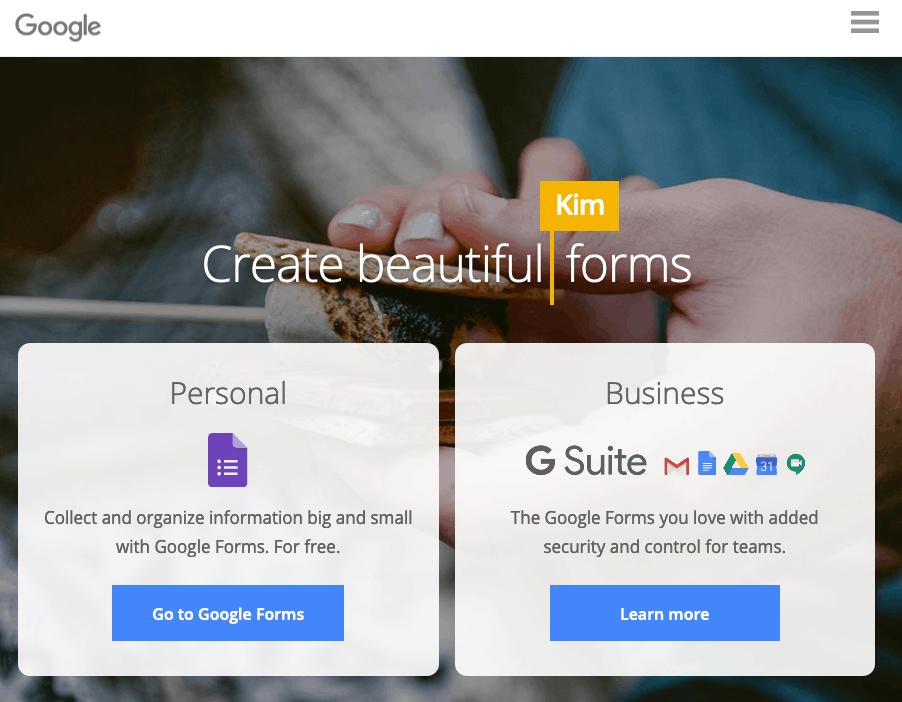 100% Free but Full of Features
Part of Google's G Suite of applications, Google Forms is a simple way to gather information from your customers or get responses to your personal event invitations (among other things). You can use Google Forms with personal Google accounts and with Business accounts – and, unlike many form builders, you won't have to pay extra to get access to different features. Google Forms is 100% free to use.
Unfortunately, Google Forms doesn't have an option for multiple languages – but you will be able to use it in your native language as long as it's a Google-supported language.
Can a completely free form builder really give you everything you need for your business or personal forms, or should you consider a premium option like Ninja Forms or Formstack? Keep reading to find out!