Simple, Feature-Packed Form Builder That Doesn't Disappoint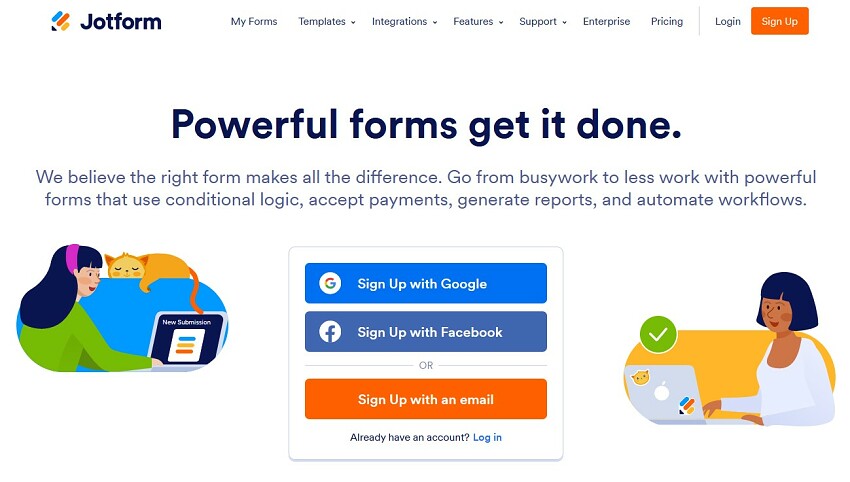 Jotform is one of the most established form builders – but unlike some of its competitors, it has kept up with the latest developments in form building features, such as form widgets, payment integrations, and even HIPAA compliance. At the same time, it has managed to keep the interface simple and beginner friendly.
Jotform has both free and paid plans and supports multiple languages, including French, Italian, German, Chinese, Danish, and Polish. You can sign up without submitting credit card details – and you can even receive payments on the free plan.
It all sounds great so far, but there are some downsides. Paid plans can be expensive and you'll have to upgrade to the most expensive plan if you want unlimited forms. But what you really want to know is whether Jotform is right for your specific needs. Let's find out.