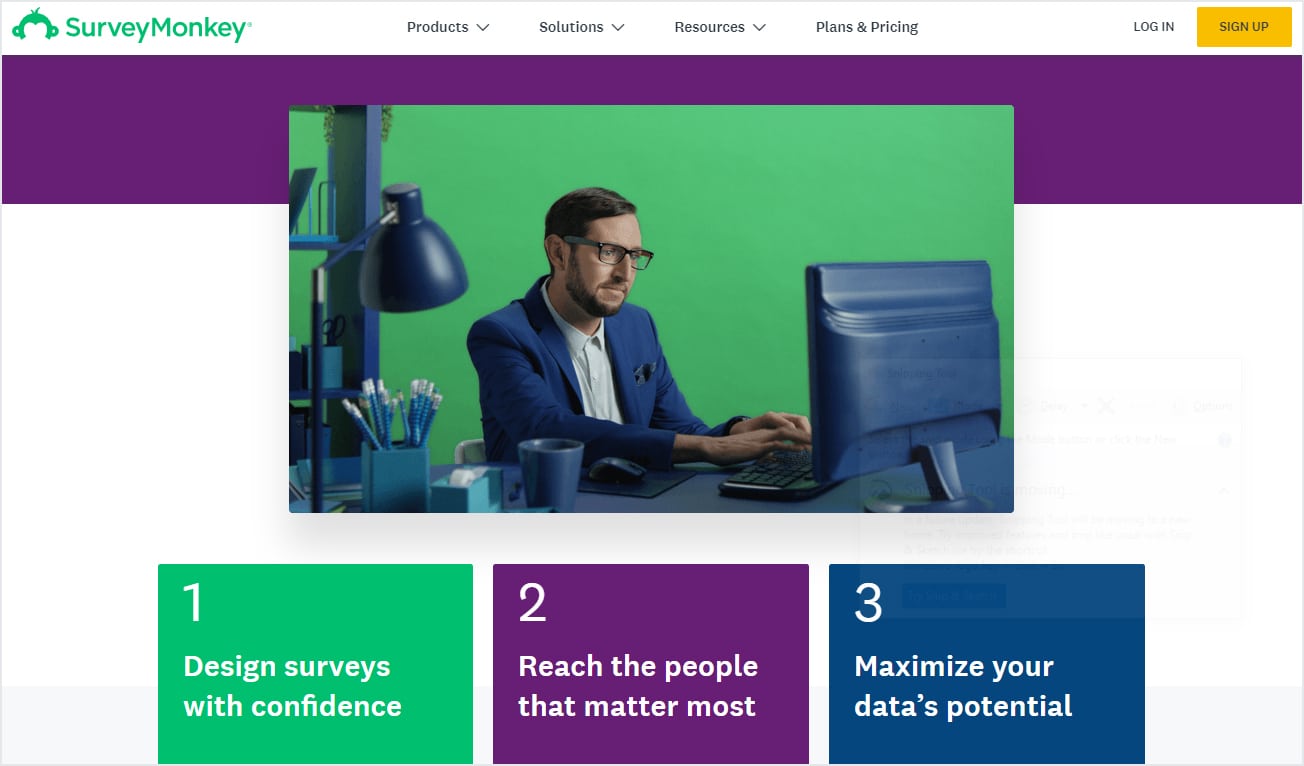 Fully Featured Form Builder with a Free Version
SurveyMonkey is one of the most popular online form builders, with over 6,700 businesses using it to power their market research and plot customer satisfaction. It's available in more than 15 languages, including German, French, Korean, and Japanese, and it's easy to use. SurveyMonkey doesn't skimp on the features, giving you a huge array of tools for data analysis, pre-designed forms, and 13 question types.
Choose from individual and team plans – or choose the free basic plan for access to some of SurveyMonkey's features. You don't need to provide credit card details for the free plan, so it's worth giving it a try.
But is SurveyMonkey really right for you? Let's take a look.