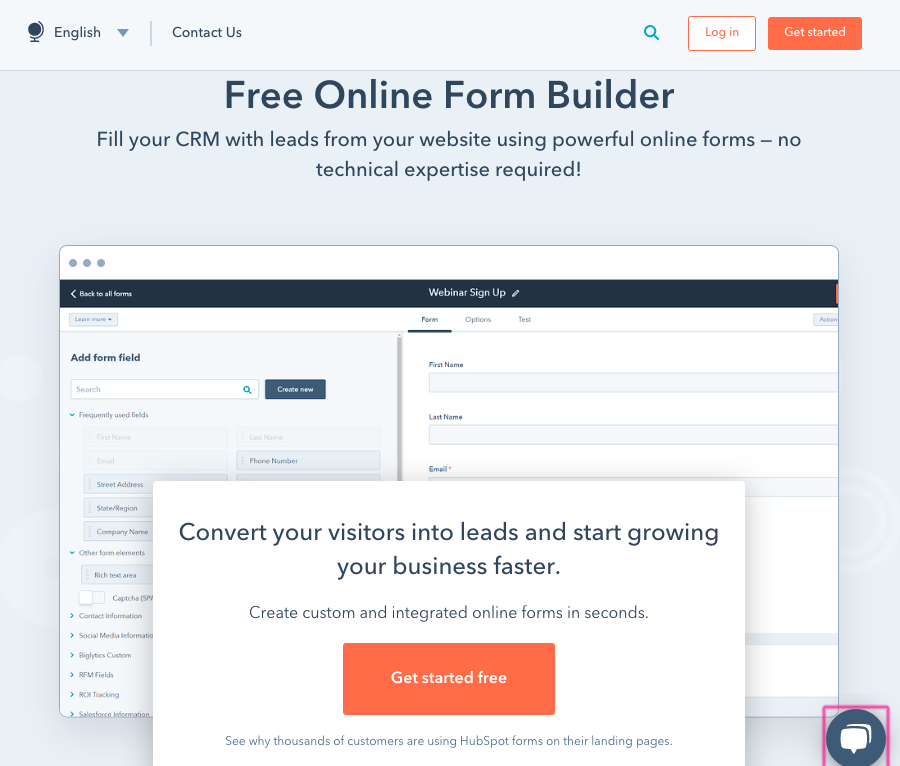 Build Online Forms with Seamless CRM Integration
HubSpot's online form builder comes free as part of HubSpot's all-in-one inbound marketing platform, which includes other essential marketing tools such as customer relationship management (CRM), email marketing, live chat, and marketing reports. It's geared toward lead generation, so if you're looking to grow your business, HubSpot could be a promising option.
There's a free plan as well as a range of paid plans. As the paid plans are pretty pricey, it's worth exploring the free version before you commit! Either way, HubSpot is a popular choice, with over 64,000 users (including global giants Casio and Suzuki) in 100 countries.
It supports 18 languages in addition to English (including Spanish, French, German, and Chinese), so it's ideal if you have a global target audience. All great so far – but it does have some downsides, and there are cheaper options you might want to consider, like JotForm and Cognito Forms.
The question you're asking, though, is whether HubSpot is right for you. Keep reading to find out!