Keep reading and I'll show you how you can get your logo designed by an expert for just $5.
---
9 Best V Logos
My colleague made it his mission to find the best logo design service out there. With so many options available, he carried out a thorough experiment to test them out. Interested in seeing his results? Head over to his
full logo design service review
.
How to Get a Pro Logo for $5  
If you went to a big design agency for your new logo, you'd be looking at paying hundreds if not thousands of dollars for its services. But what if I told you you could access affordable, professional graphic designers for a price in the single digits? Fiverr is a freelancing platform that lets designers offer packages starting at just $5. Each designer sets their own price range, but you'll find thousands of designers with logo packages at super-affordable price points. These designers aren't amateurs, either. Many freelancers on Fiverr have years of design experience. Want to find a potential designer for your "V" logo?
Head to the Fiverr homepage
 to get started. I recommend searching for designers that specialize in the style you're looking for. If you're not sure what style you want yet, then try searching terms like "monogram logo", "initial logo", and "abstract logo". Scroll through until you find designs that spark your interest. Click on the profile excerpt in the results to open the designer's full profile.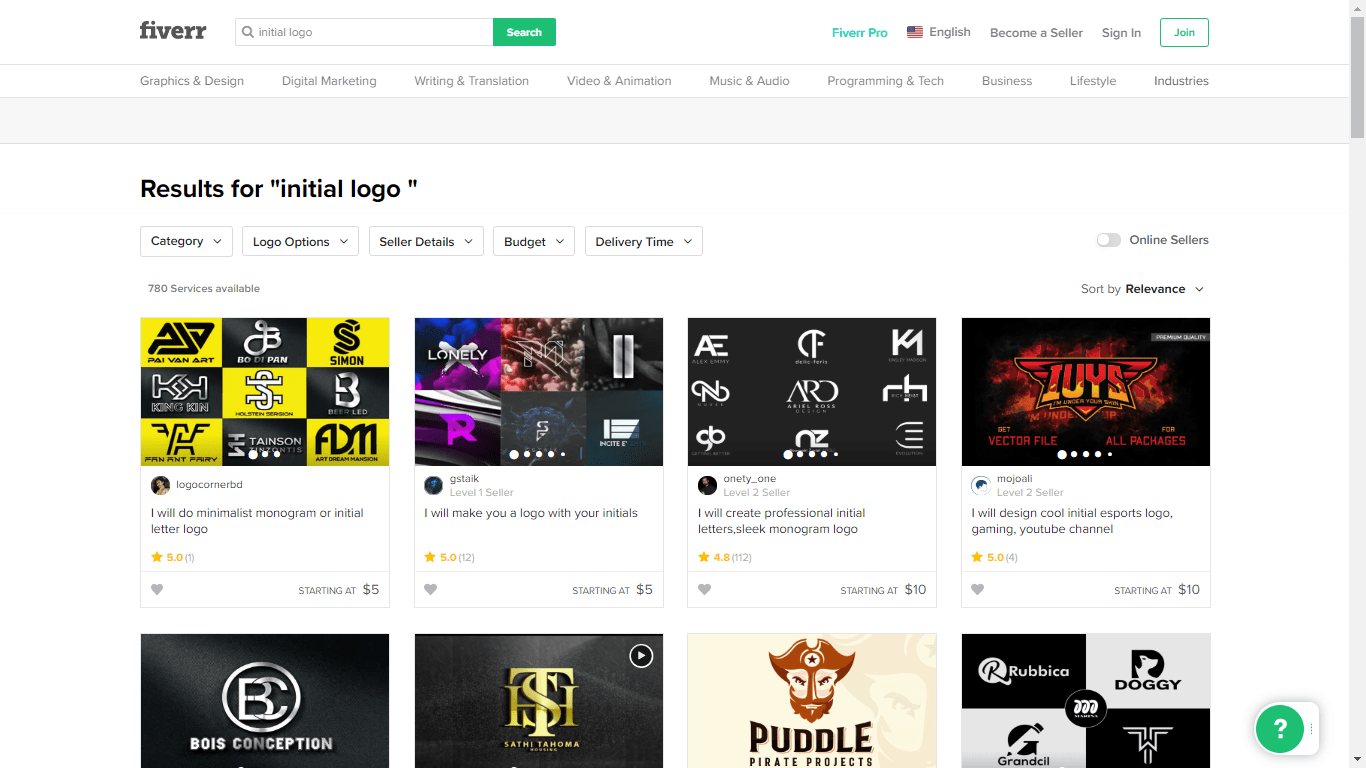 Here, you'll find their "About This Gig" section, portfolio, and previous customer reviews. Take some time to review the information to decide if they're right for you. You can click
Contact Seller
to ask any questions not answered in their profile. If you decide you'd like to hire them, select the package (from Basic, Standard, or Premium) that best suits your needs, then hit the
Continue
button to go to the payment preview page.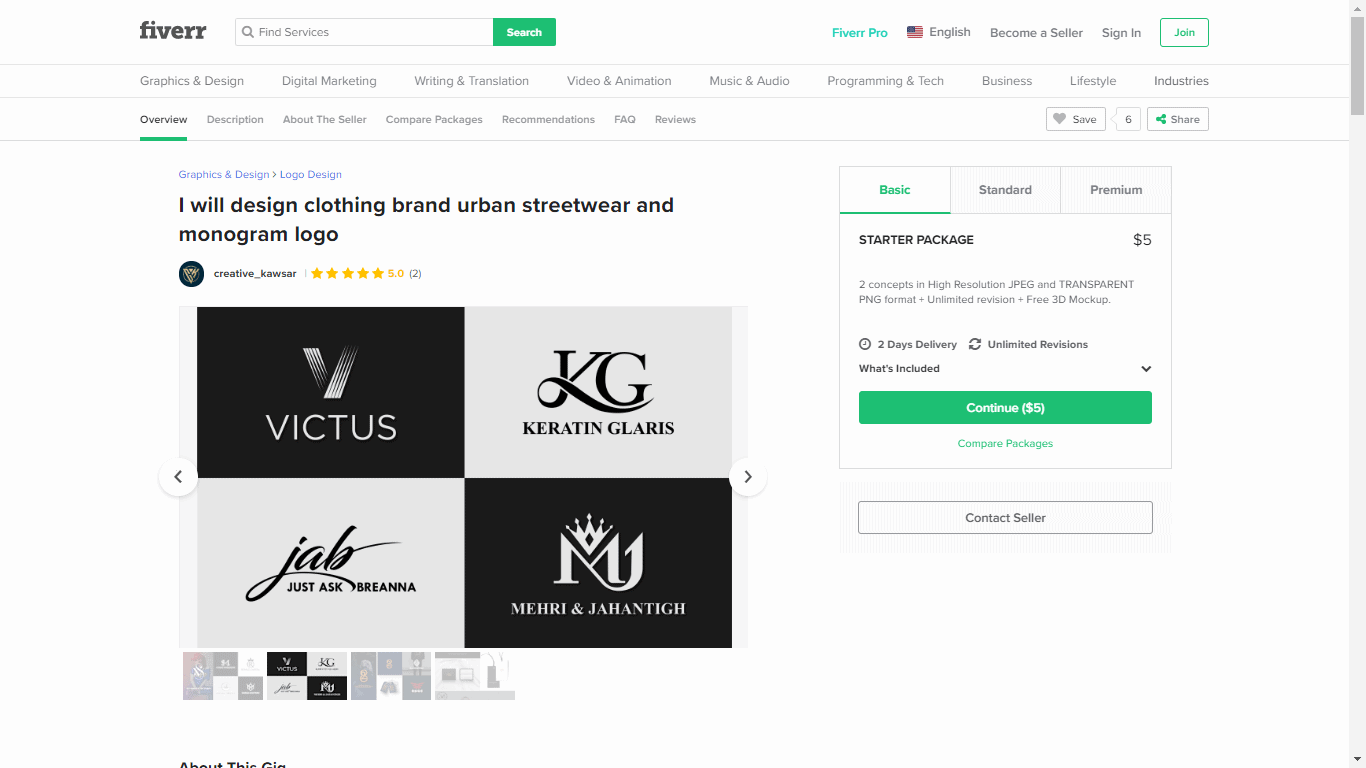 Here you'll see an overview of your order, including the total cost of the package and the full list of services. Click
Order Now
 once you're happy with your chosen package. Finally, enter your payment details and the hiring process is complete!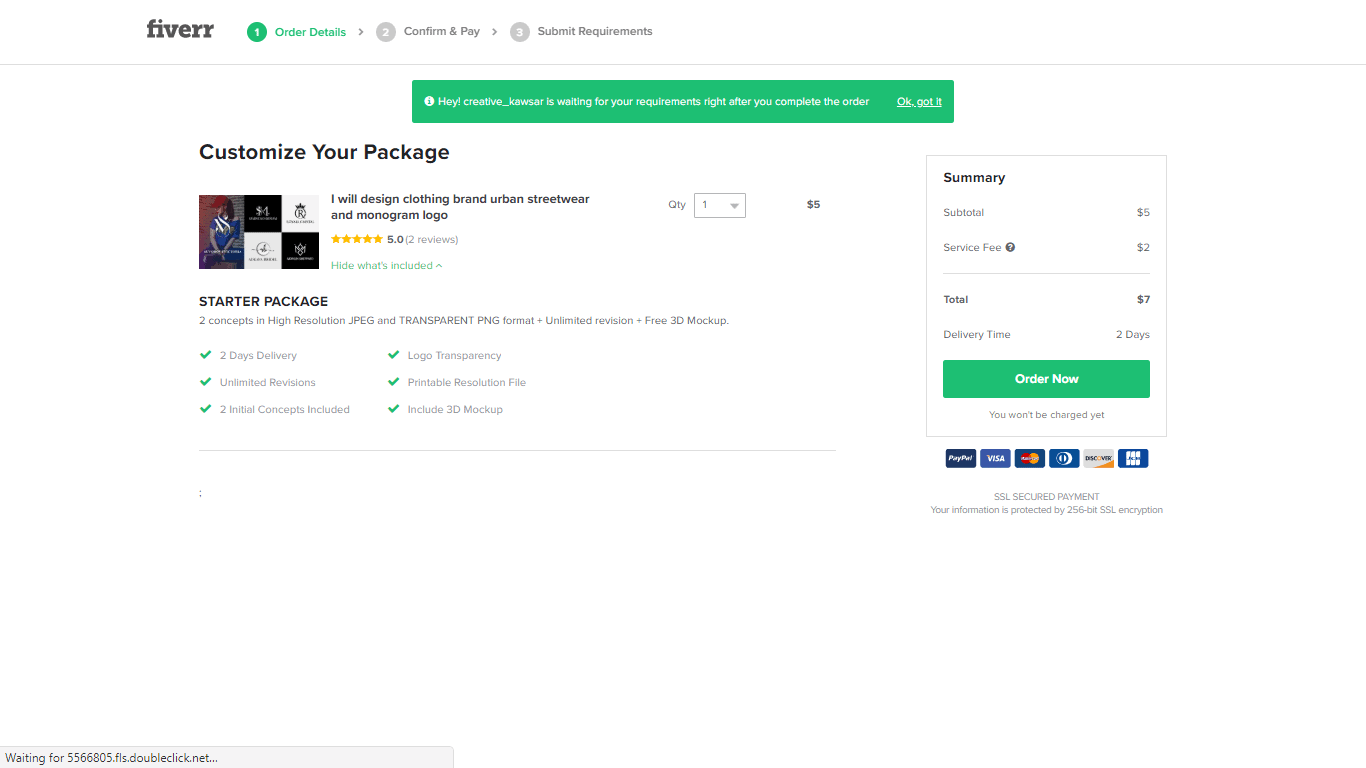 From here, you can tell your designer more about your vision for the logo. After a few days, your new logo will be delivered to you, ready to use wherever you need it. Some other cool Fiverr features include:
Package customization – Some designers offer package extras (such as expedited delivery, a social media kit, etc) for an additional fee. This allows you to personalize a set package to your needs.
No surprise fees – A designer can never charge you more for your logo than what you've paid initially. That's one of the great things about paying the full cost upfront.
Payment security – Since that payment is made upfront, Fiverr holds it safely until you receive a logo you love. Only then is the payment released to the freelancer.
Easy designer search filters – Don't waste hours wading through hundreds of potential designers. Pin down the perfect freelancer for your project by using search filters like logo style, budget, and delivery time.
To learn more,
read our in-depth Fiverr review
.
Creating Your Own Logo
You might be thinking: why should I hire a designer when I can make a logo myself? If you're a creative type, then you may well be able to DIY something great. Using a logo maker is generally more beginner-friendly than actual design software – and will also likely cost you less. However the DIY route takes time and effort, so don't take the process lightly. Want my opinion? The best DIY tool on the market is Wix Logo Maker. It uses artificial intelligence (AI) to make the design process as easy and smooth as possible while letting you have full creative control to edit its personalized templates. To check it out,
head to the Wix Logo Maker homepage
 and create a profile to start making your logo. Type in your company name and tagline to begin the process.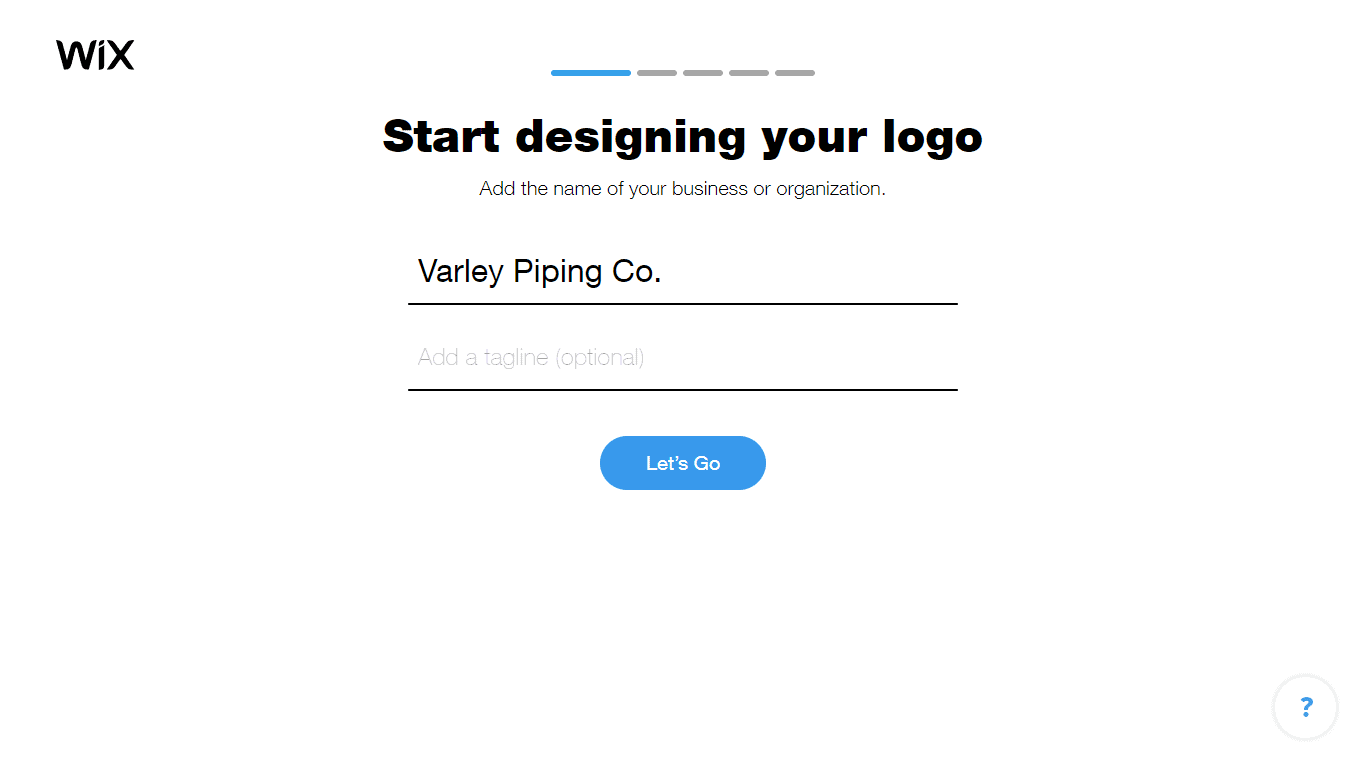 Start typing your industry and all the relevant options will appear in the dropdown menu. Choose the one that's the closest match.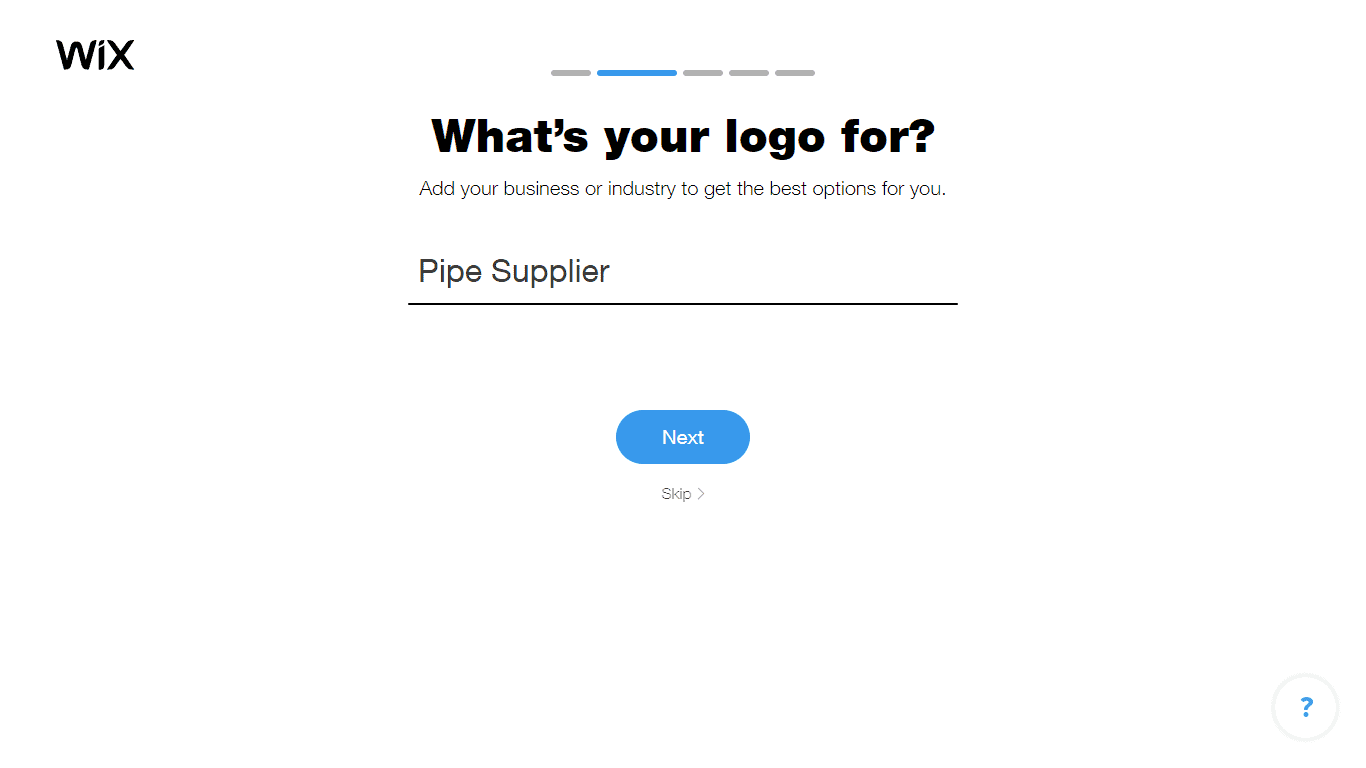 Next up is a group of words describing certain design styles. Select all the words that apply to your ideal logo's look and feel.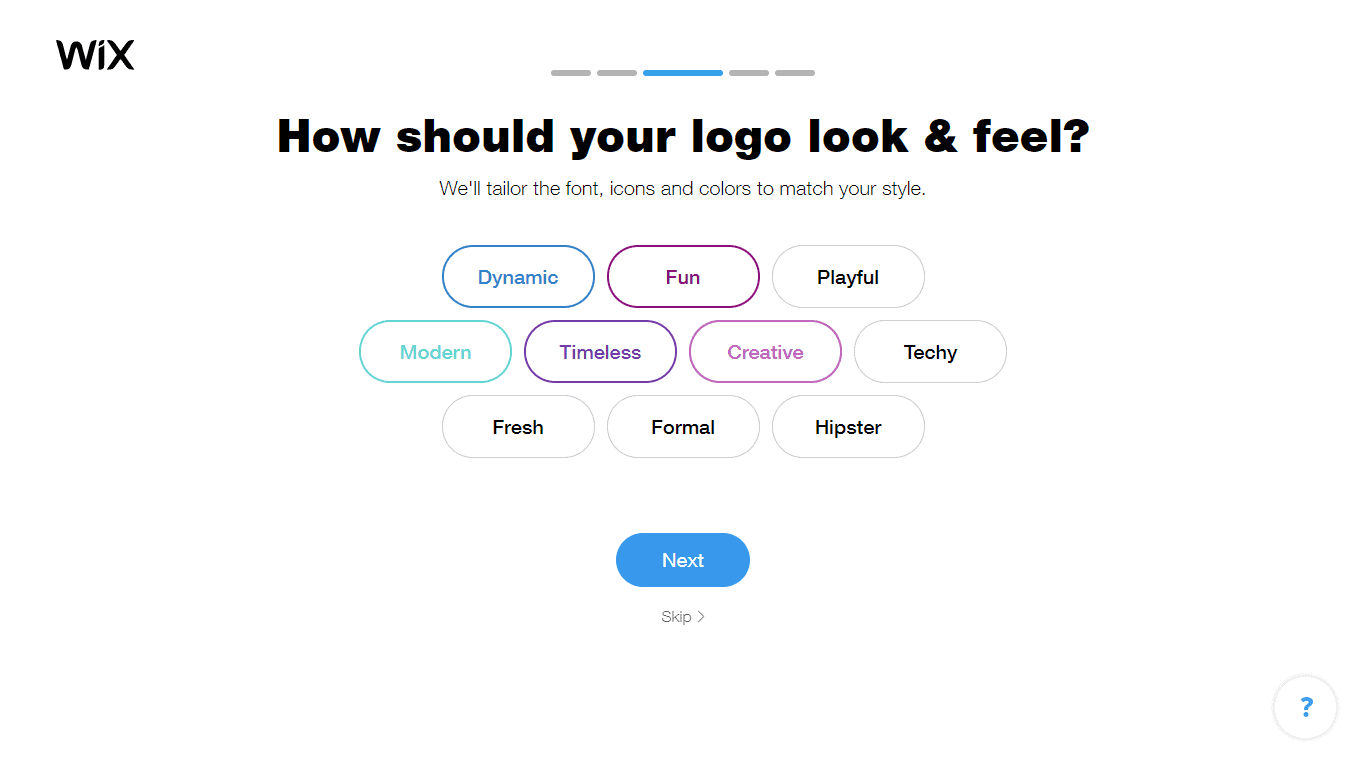 Now for a little "this or that". Contrasting logo pairs will pop up and you have to click the logo with the design that you like best. If you like neither of them, click
I don't like either of them
to continue.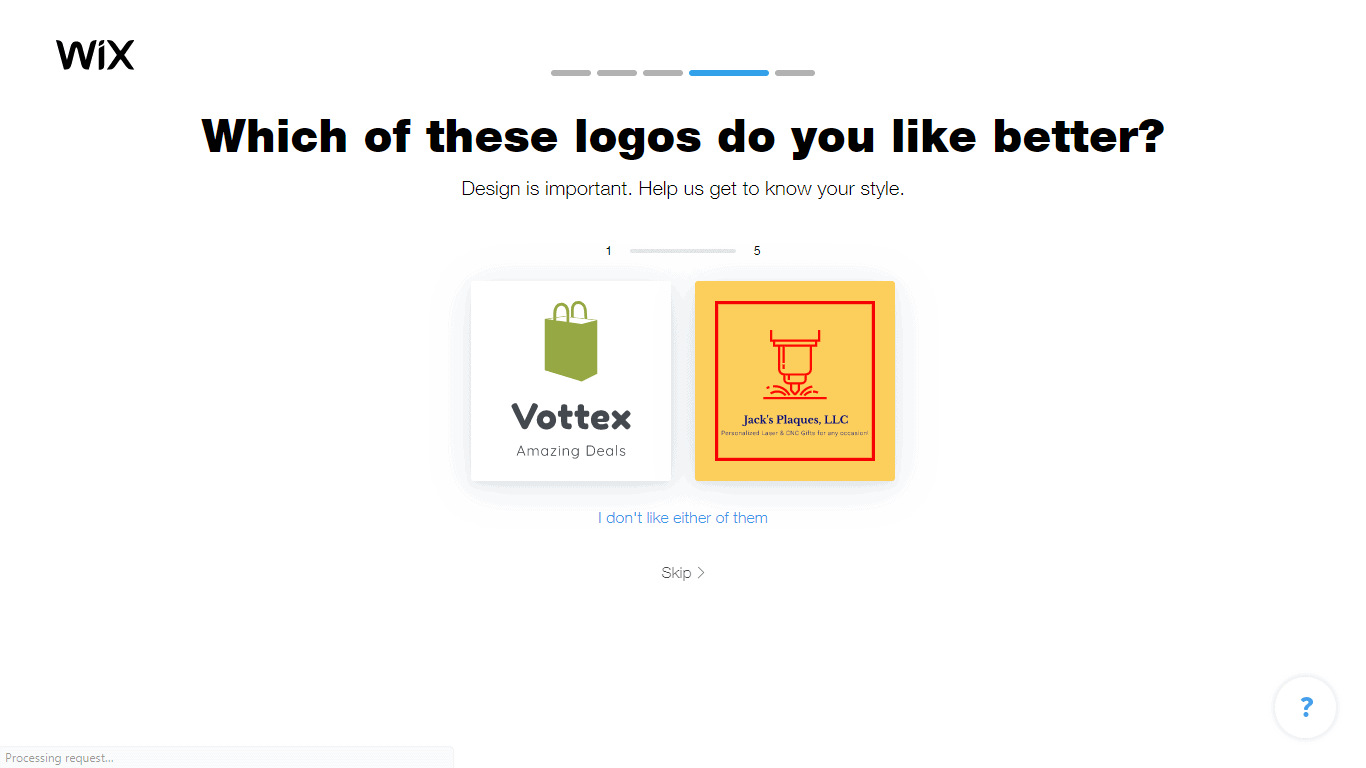 Where will you be using your logo? Choose all the options in the list that apply. If you're not sure, select everything, just in case.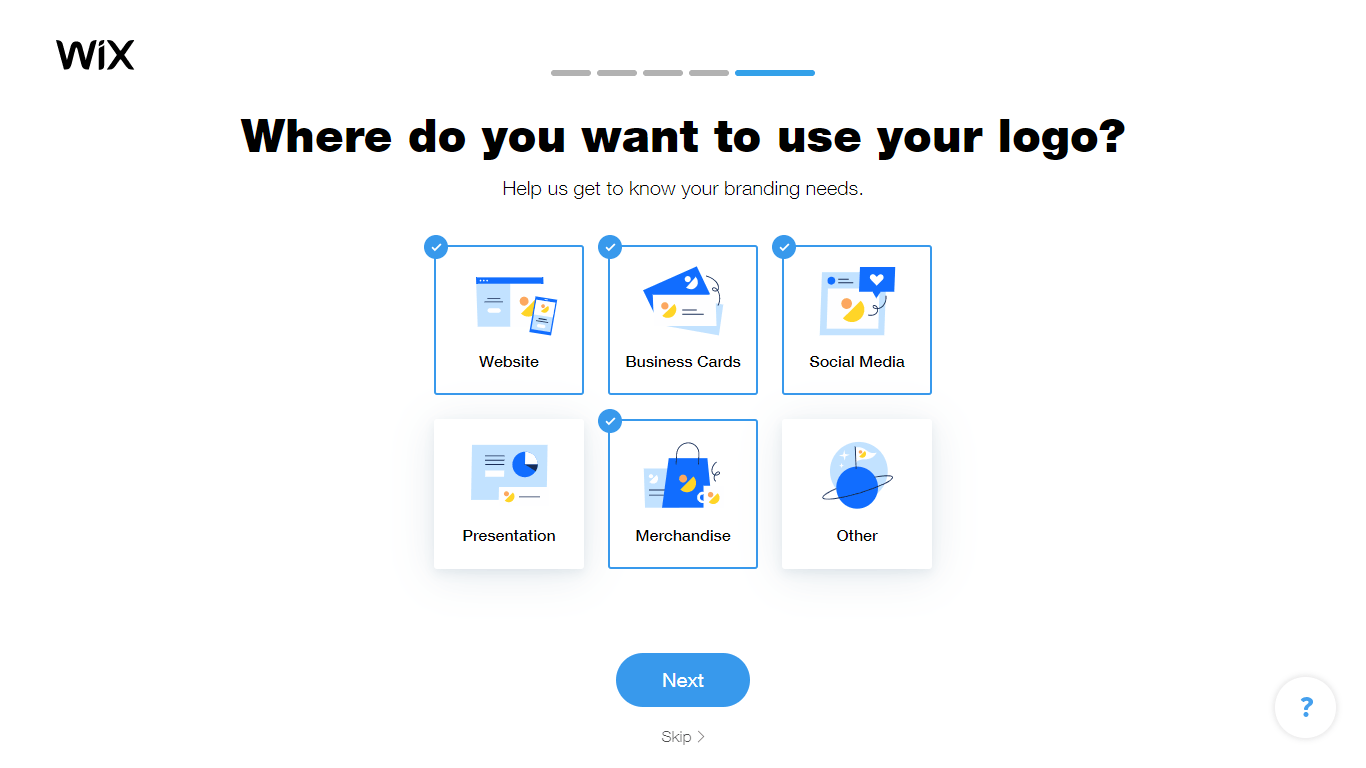 Finally, your logo suggestions! Browse through the results until you find something you want to customize. Wix Logo Maker will have tailored the logo templates to your industry and your style preferences, so you'll likely see designs with industry-related icons.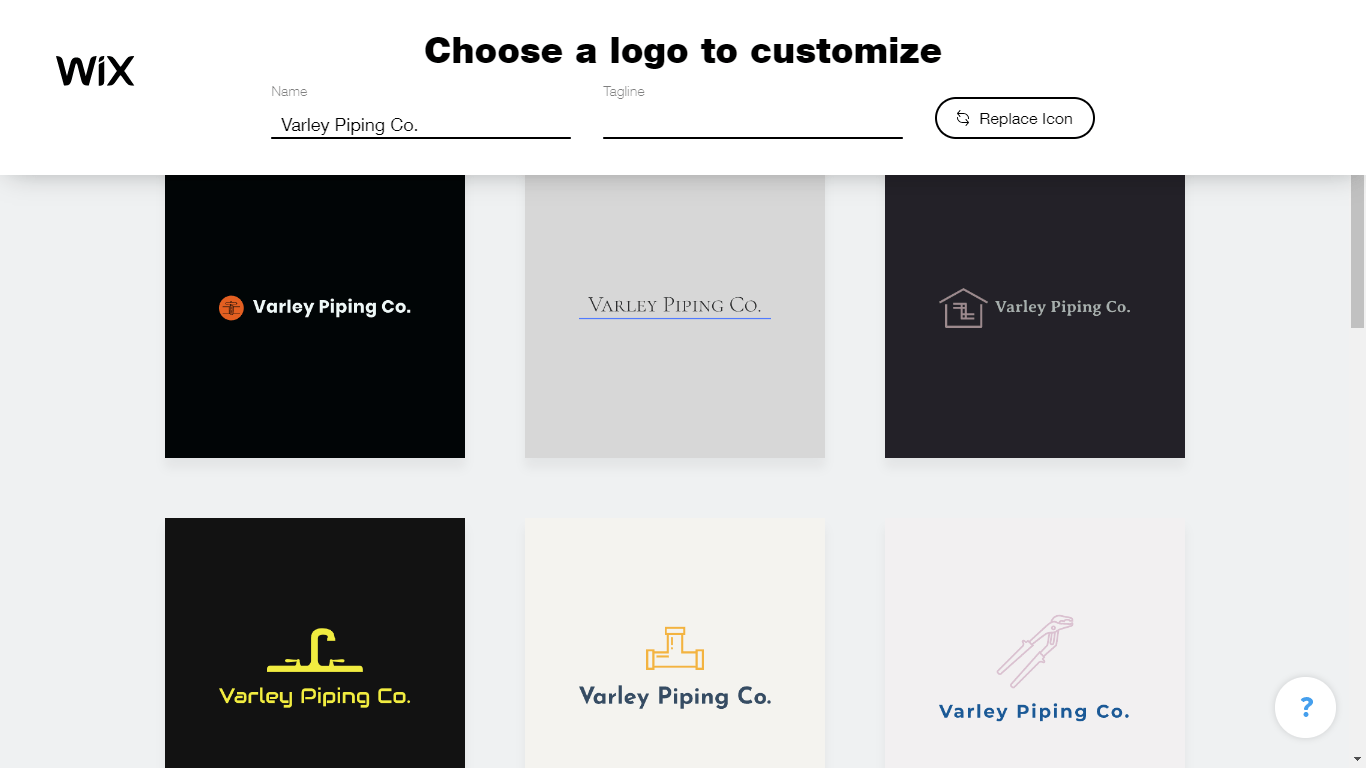 Want to see more icon options? Click
Replace Icon
and search for something specific. I searched "pipes" to complement my company name and found loads of options!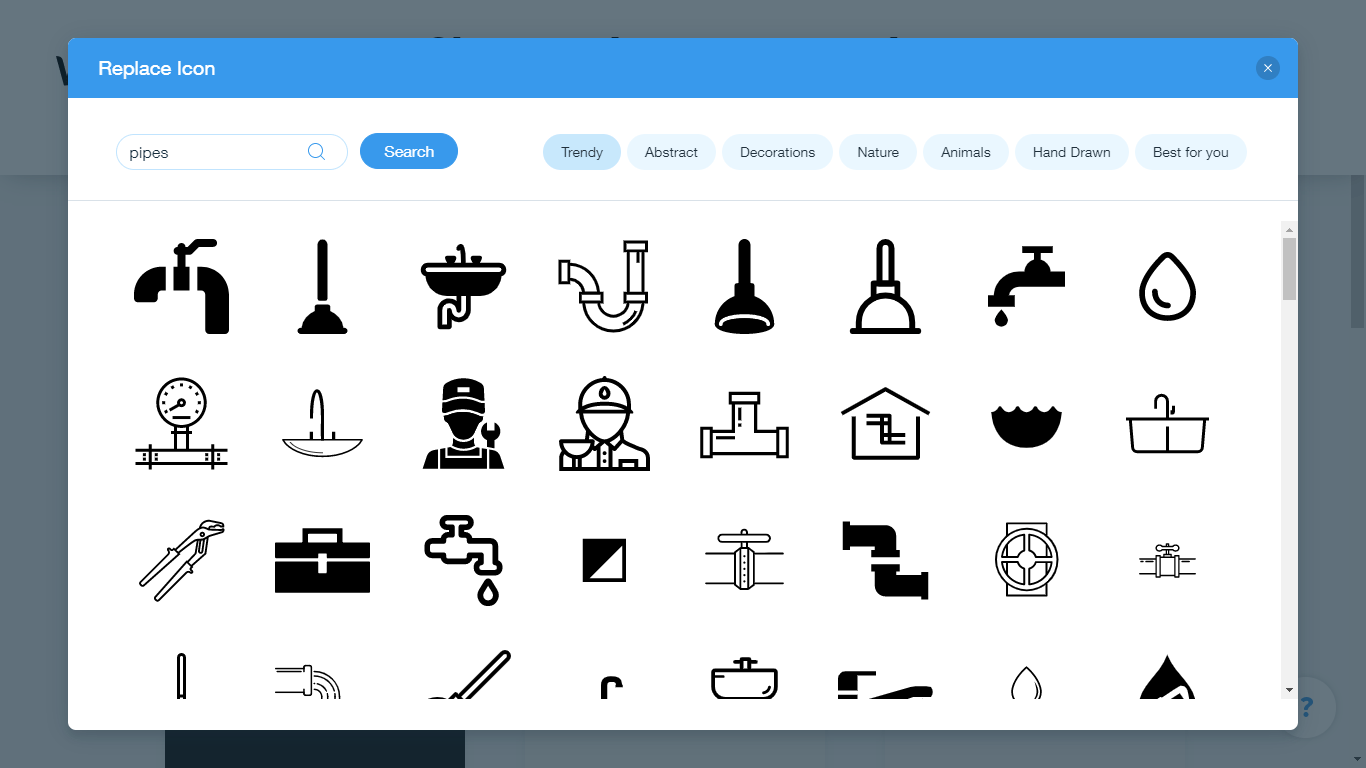 Ready to customize? Clicking on your favorite logo template will take you to the logo editor. Here, you can add the "V" to your logo from any of the hundreds of available fonts. Get creative with colors or choose from the preset palettes. You can even add multiple icons to your logo for maximum originality. Once you're finished with the edits, click
Next
to choose your package and pay.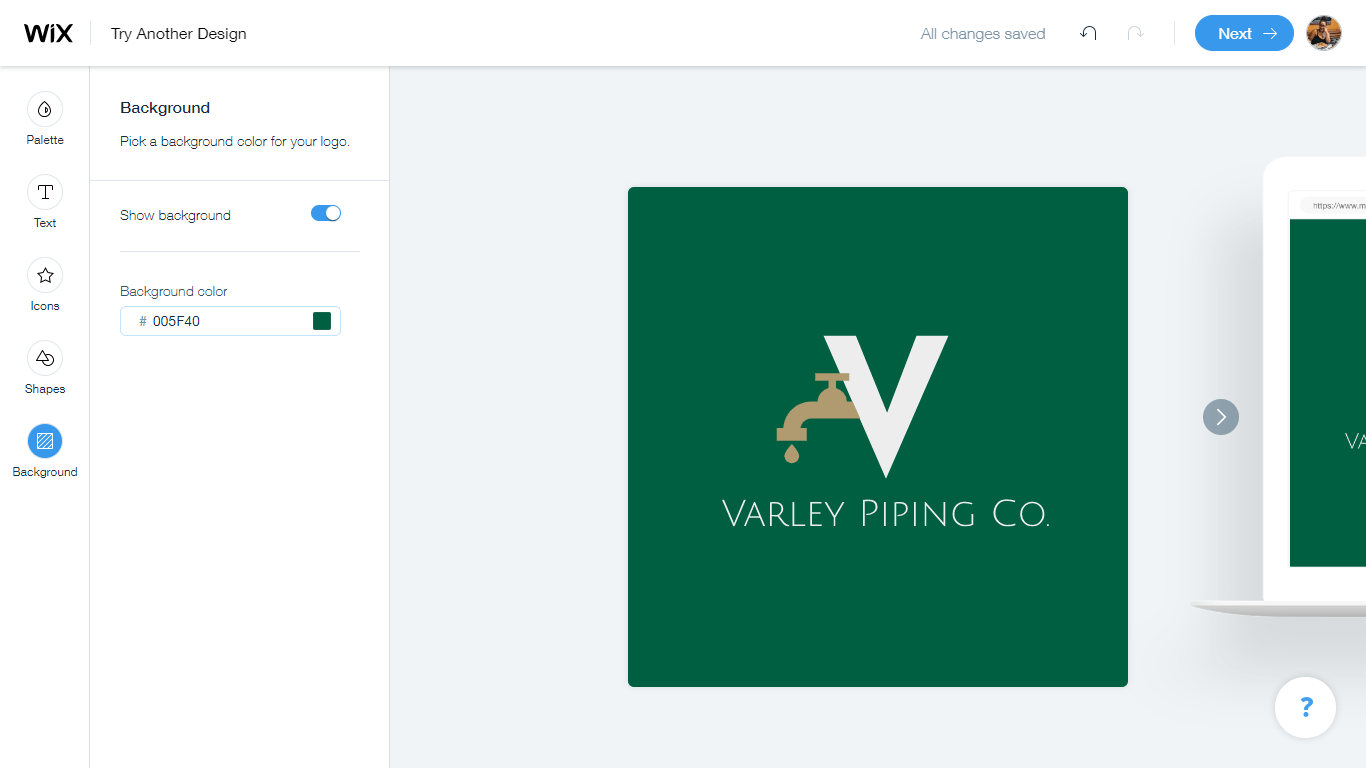 You can either download your DIY logo in high-resolution to begin using it right away or, if you're still not sure, you can download a smaller-sized sample version for free. Five easy questions and some editing later and your new logo design is complete! Want to know more? Read our
expert Wix Logo Maker review
to see some logo samples.
Wix Logo Maker Alternatives:
Looka – The Looka platform offers a comprehensive range of services, making it ideal for situations where you require additional branding materials alongside your logo. You have the option to buy various items, such as a social media kit or website design, all of which showcase your finalized logo.
Logo Maker – Don't have much time to design? Logo Maker whizzes through the logo-creation process in just four, speedy steps.
Final Thoughts
Hiring a pro is the way to go if you want to leave the design work to the experts and get the best possible logo for your new venture. Any professional service that costs just $5 is worth looking into in my opinion, so let
Fiverr
 connect you with the perfect logo designer for your "V" logo.
Wix Logo Maker
 takes the struggle out of DIY by letting its AI technology do some of the heavy lifting for you. Answer just a few simple questions and you're well on your way to your new, attractive logo design. Still on the fence about which service is best for you? Check out my colleague's
comprehensive logo design service review
 to see logo designs for other platforms, and how they compared to Fiverr and Wix Logo Maker.