Read on and I'll show you how to get your logo designed professionally for just $5.
---
9 Best S Logos
To get the right logo, you need the right logo design service. My colleague tested the most popular options out there – check out his
full logo design service review
 to see which performed the best. One of them even created our new logo!
How to Get Your Logo for $5
Whether you already have a branding budget set aside or you have no idea how much a professional logo costs, affordability is essential. Even if you have hundreds to spend, you'd prefer to save money if you can, right? And if your budget is tight, then saving money is a necessity. Fiverr is a freelancing platform that hosts designers who offer their services for as low as $5. These designers are skilled and often have years of experience. Package costs can go up from the $5 entry-level price, but with thousands of designers to choose from, you're sure to find a designer that matches your budget.
Head to the Fiverr homepage
 to get started and search for relevant designers. Using "S logo" as the search term won't be very effective, so I'd recommend searching for the style you want instead. For example, you could try "minimalist logo", "gaming logo", or "monogram logo". Scroll through the results until you find a designer you're interested in exploring further. Clicking on the excerpt in the results will take you to the designer's full profile.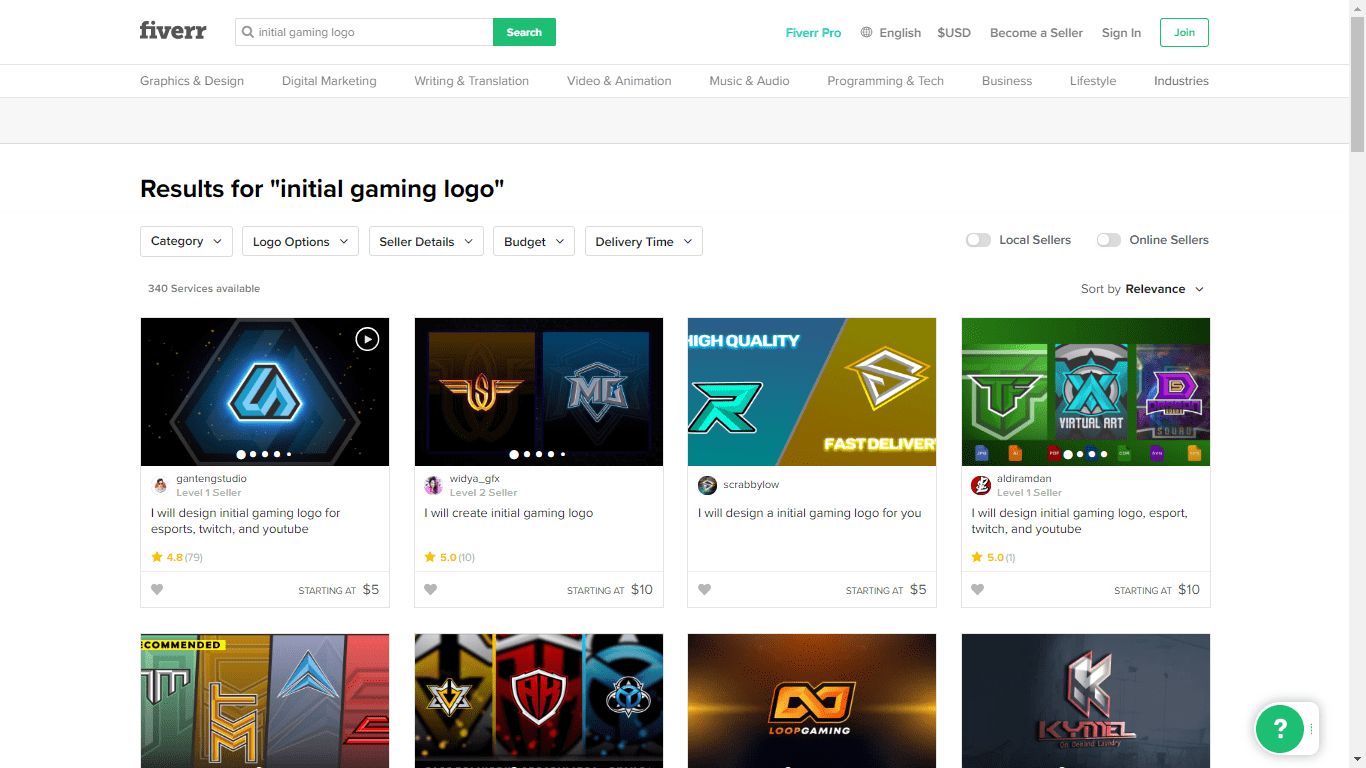 Each designer's profile houses their portfolio of work, services, and customer reviews. Take a look through all the information and if you still have any questions you can shoot the designer a message by clicking
Contact Seller.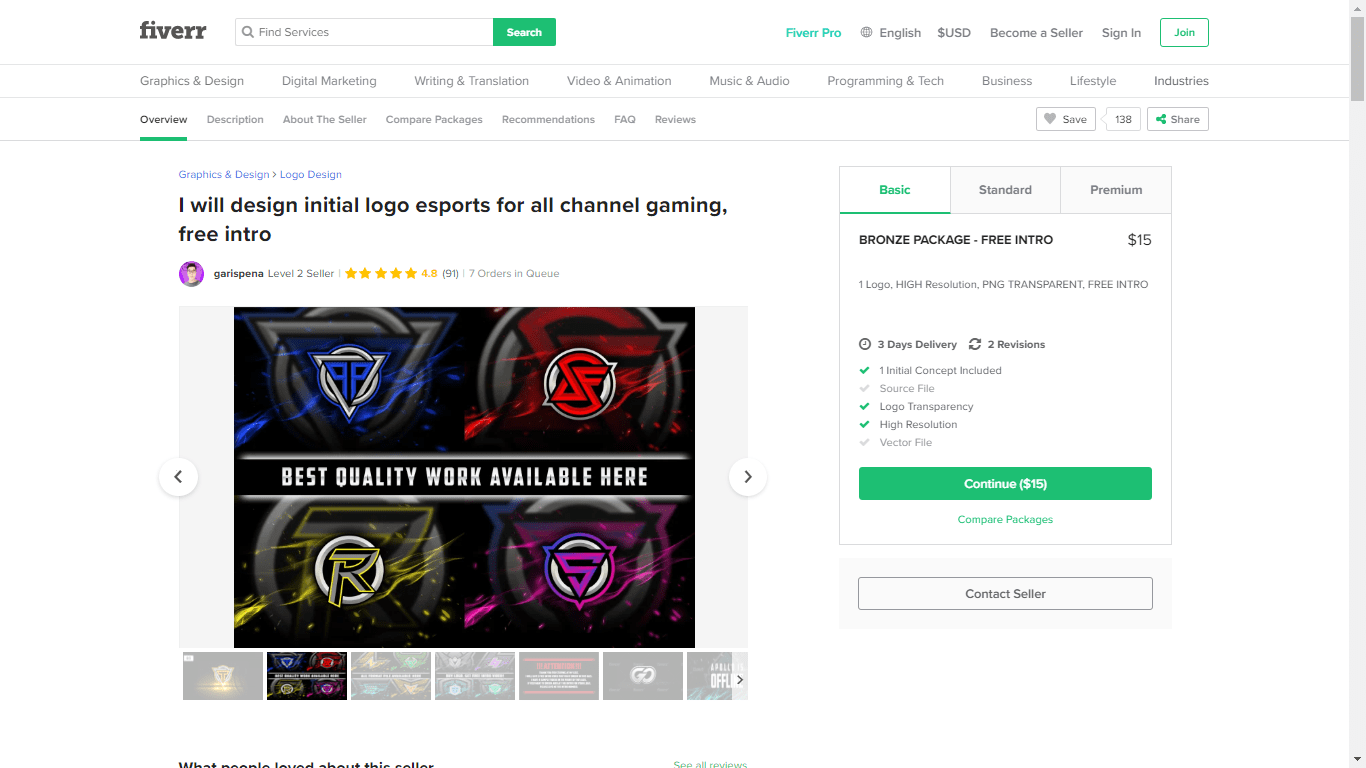 When you're ready, click
Continue
to head to the payment preview page. This page outlines the services in your selected package, allows you to add any extras on offer, and then displays the final cost. The
Order Now
button will take you to the next page where you can enter your payment details and finalize commissioning your designer.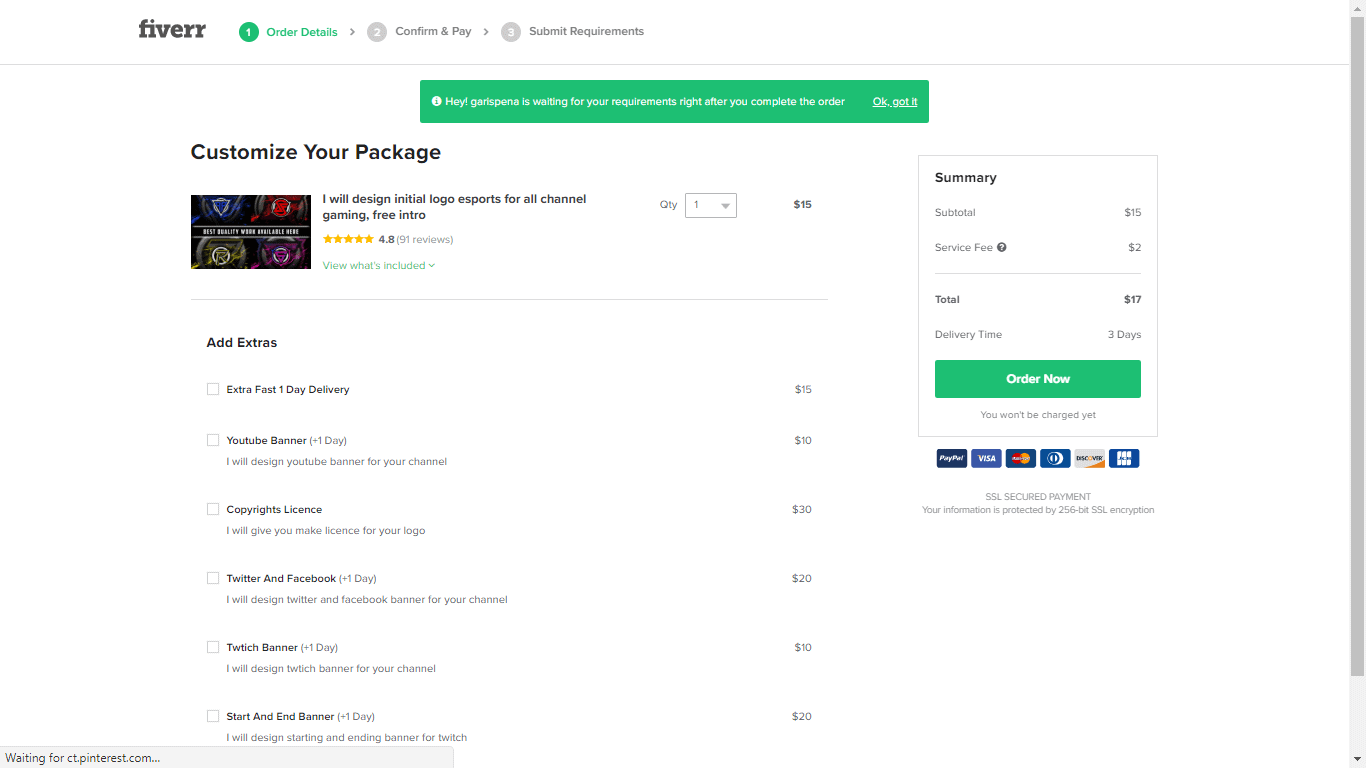 After you've paid, you can explain your logo vision to your designer. And in just a few days, your new logo will be delivered to you! Here are a few other cool Fiverr features:
Simple filters – You can refine the search results by budget, logo style, and delivery time to get the most relevant designers for your needs.
Seller levels – Fiverr categorizes designers into levels based on their time on the site and their customer reviews. Hiring a higher level freelancer can help guarantee a more experienced designer.
Package extras – Many designers offer package extras like a 3D mockup or social media kit for an additional fee. This is a great way to customize set packages.
Payment protection – Your upfront payment is held by Fiverr until you've received your logo. Once you're happy with the designer's work, you approve the payment, and Fiverr will release the funds to them.
Get more advice from our experts on
hiring the right Fiverr designer
for you.
How to Design Your Own Logo
If you're feeling a little daring, you could try making your logo yourself. Going the DIY route isn't an easy task – you'll need to have some time and artistic ability to guarantee an attractive end product. The best way to design your own logo is to use an online logo maker as they're free to use and you don't need to download any software. There are lots of logo makers on the market but my top recommendation is Wix Logo Maker. This tool is both quick and effective, using artificial intelligence (AI) to generate logo suggestions based on your answers to a few simple questions. You can get started by
heading to the Wix Logo Maker homepage
 and creating a profile. Once you're signed up, enter your company name and tagline in the space provided.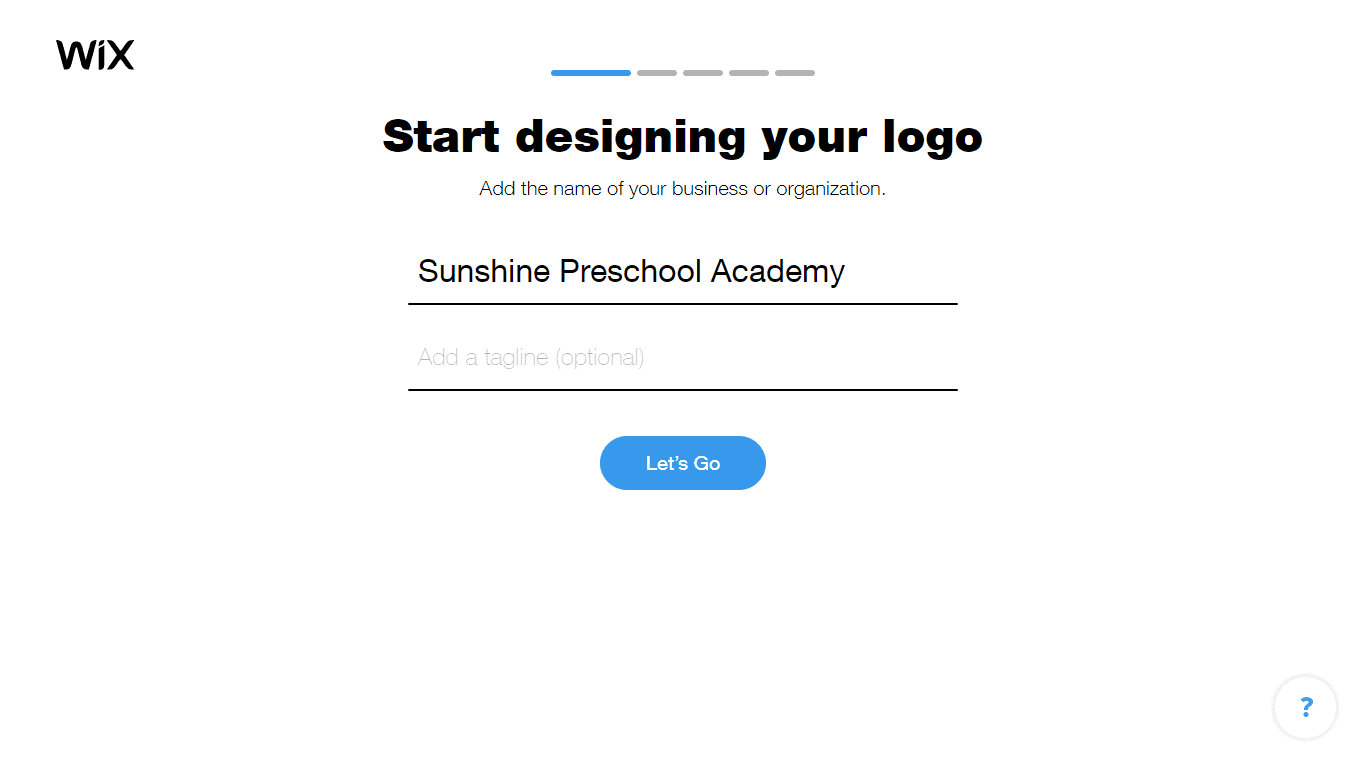 Start typing to search for your industry. Explore the options from the dropdown menu that appear as you type, then choose the closest match.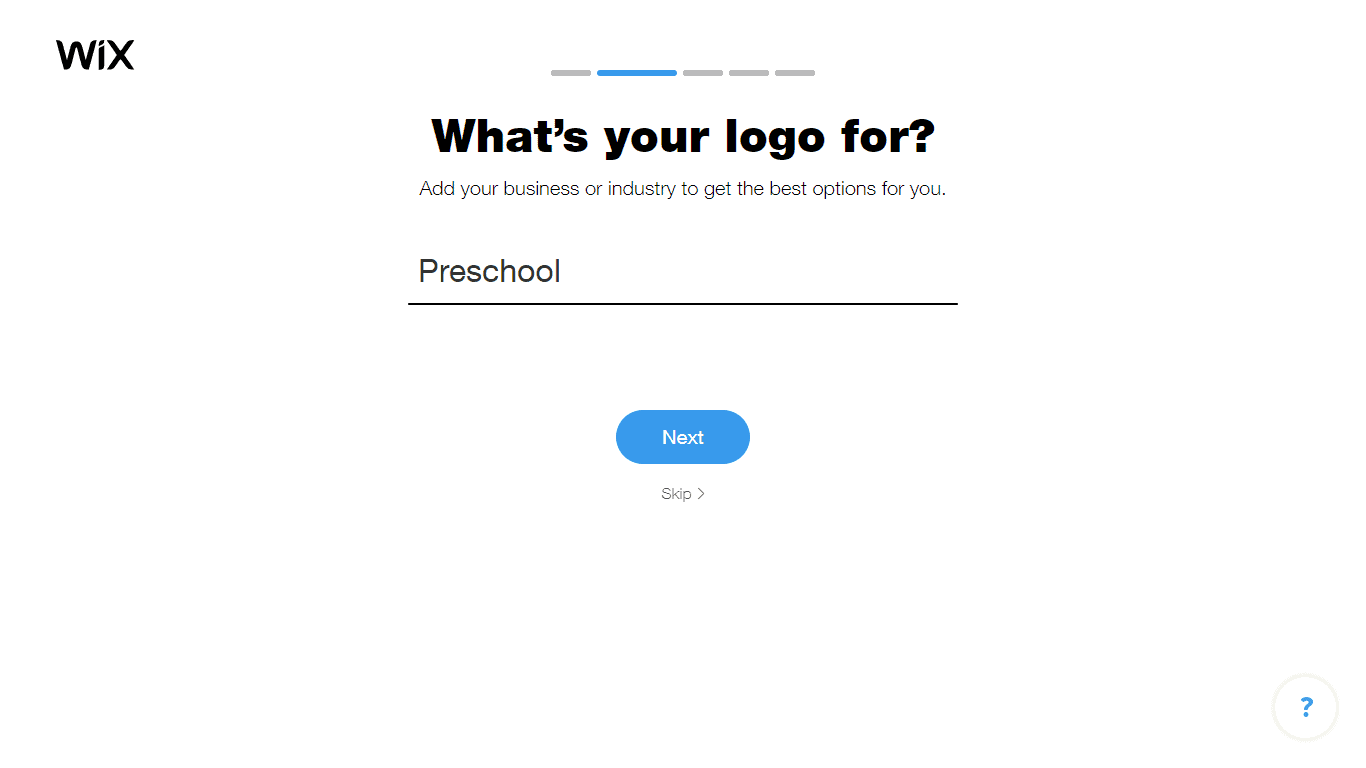 In the next stage, a group of adjectives will appear. Choose as many as you need to describe what you want your logo to look and feel like.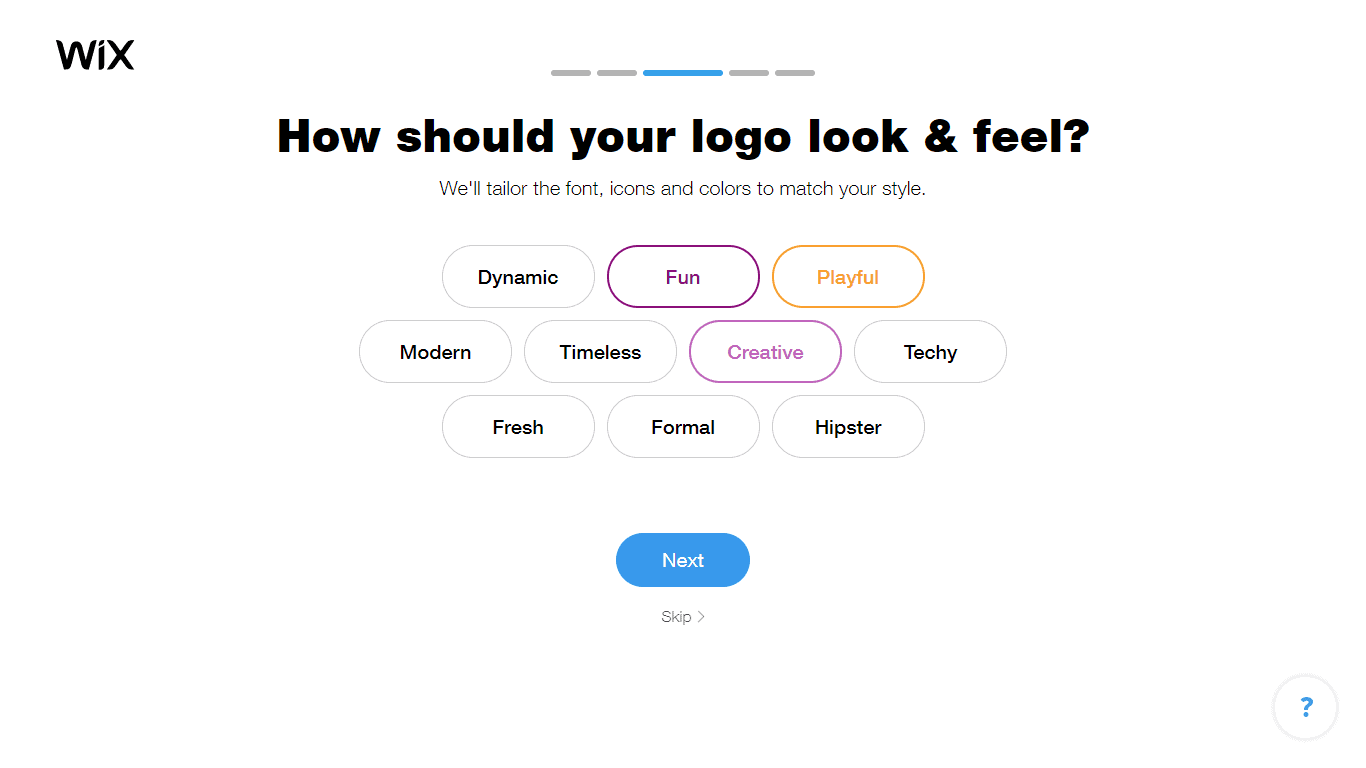 Next, you'll be presented with a sequence of logo comparisons. Your choices for the logo pairs are important as they tell the AI which logo styles you like best. Select the logo in the pair that you prefer or click
I don't like either of them
 to skip ahead.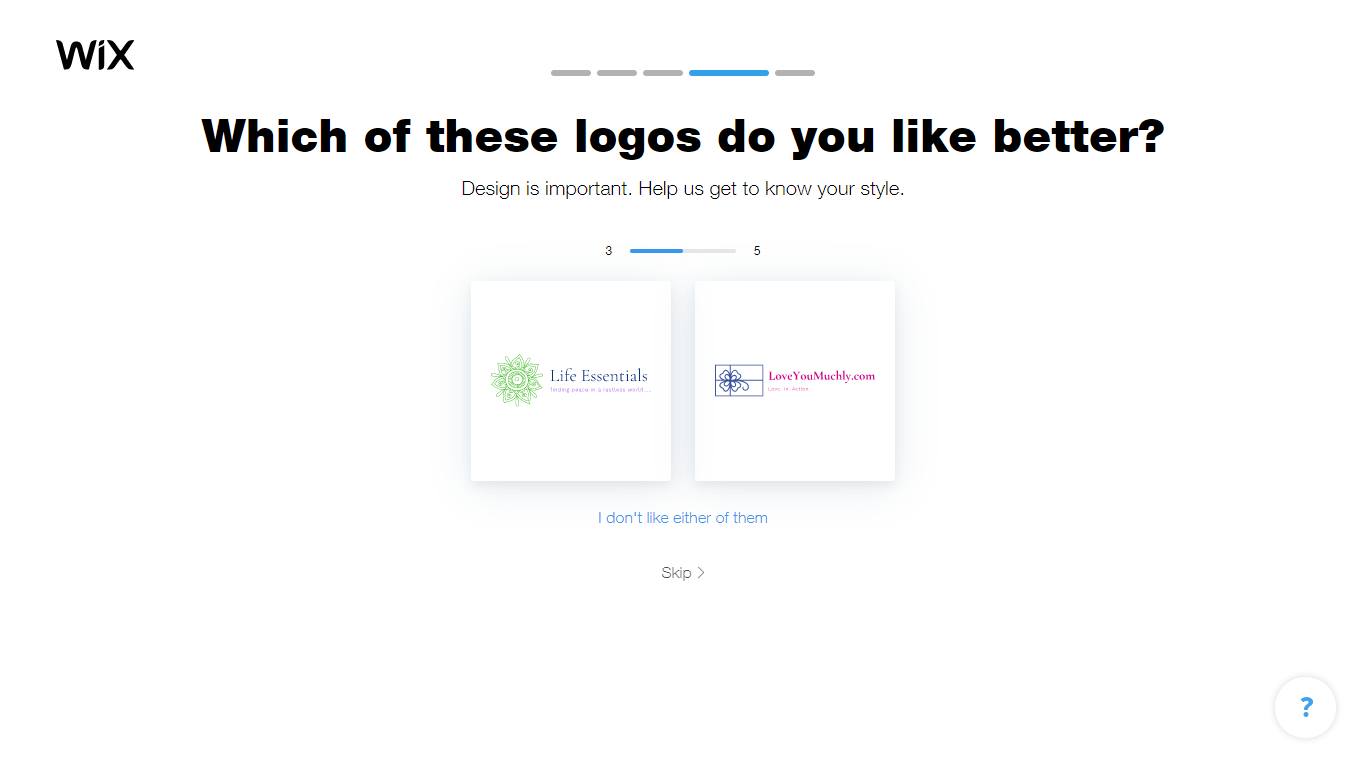 Then tell Wix Logo Maker where you'll be using your logo, like on social media or merchandise.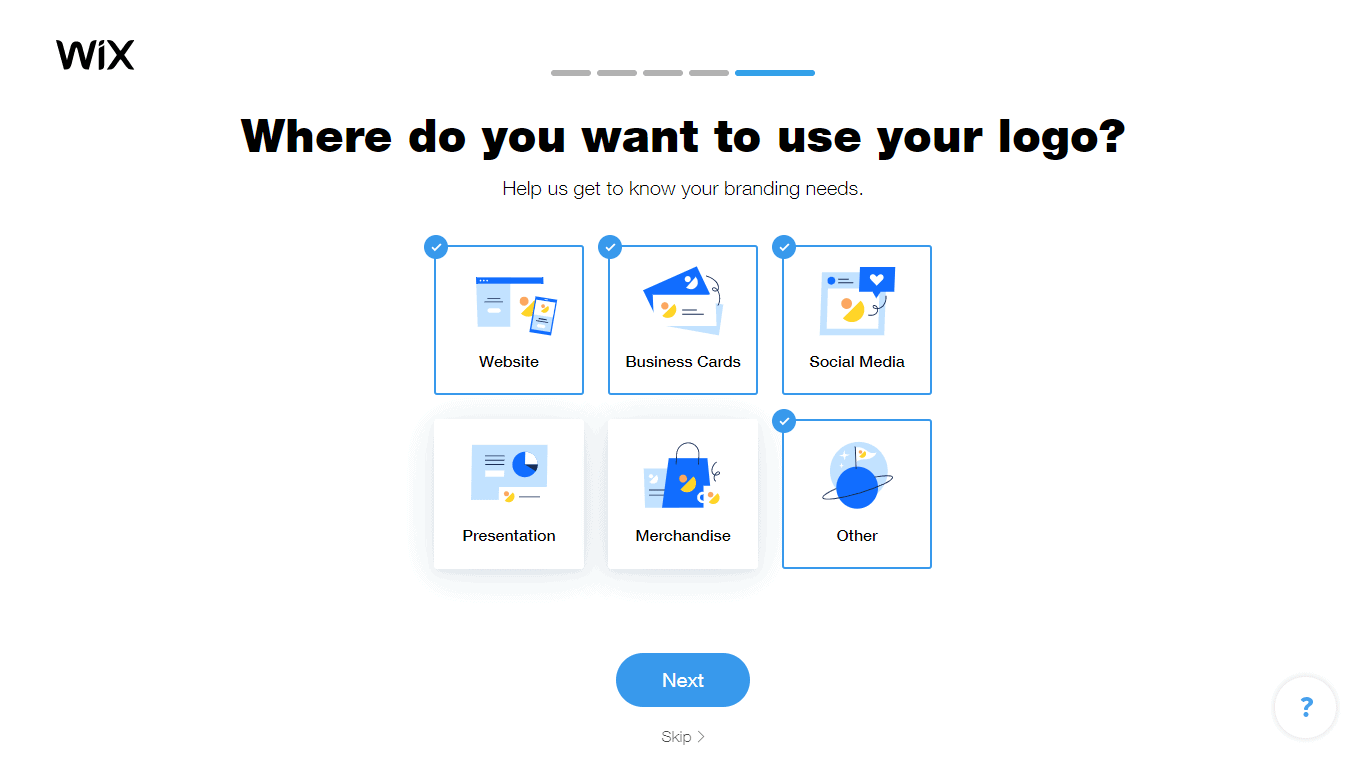 Now it's time to see which logos have been suggested for you based on your answers. Take a look through the results the AI has generated for you. There's always quite a few, so click
Load More
if you reach the bottom of the page.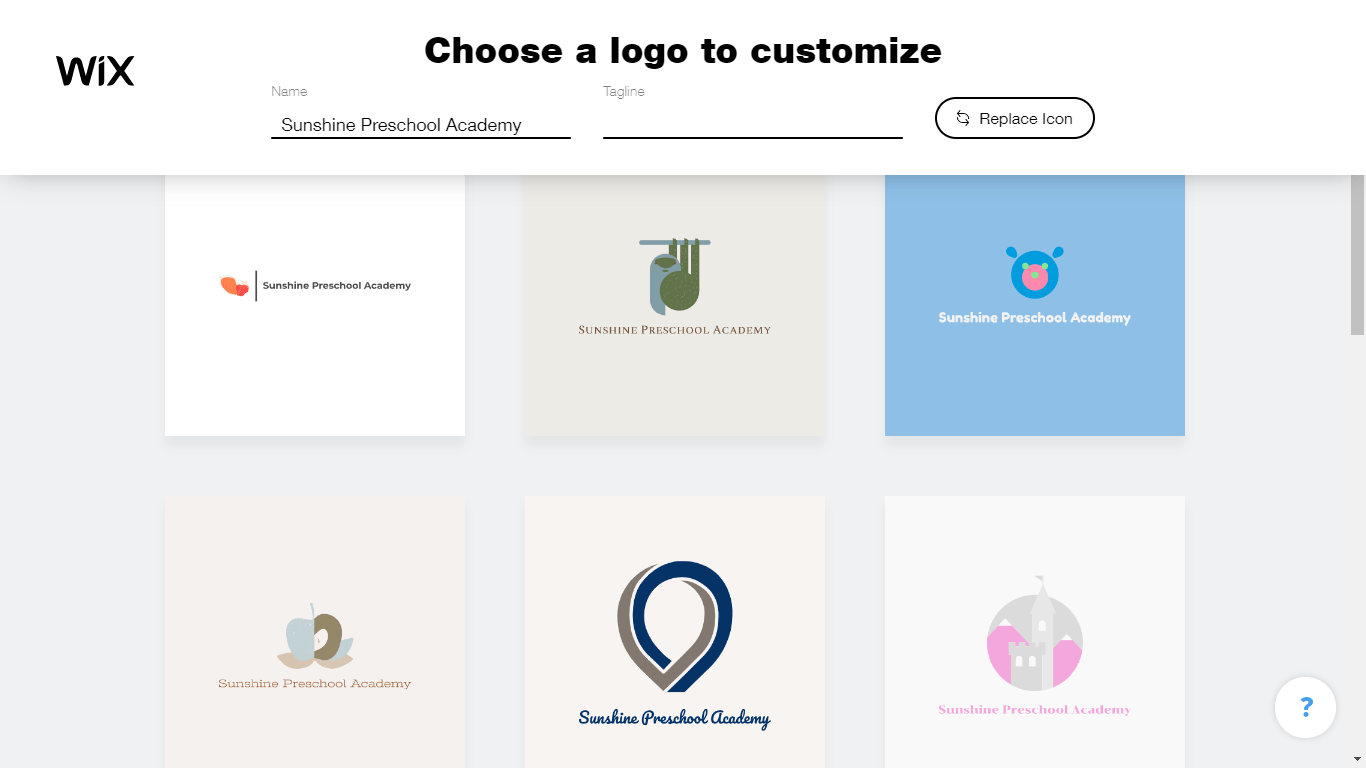 If you'd like to see what your icon options are at the results stage, click
Replace Icon
and search for a term relevant to your industry. I used "school" in my example.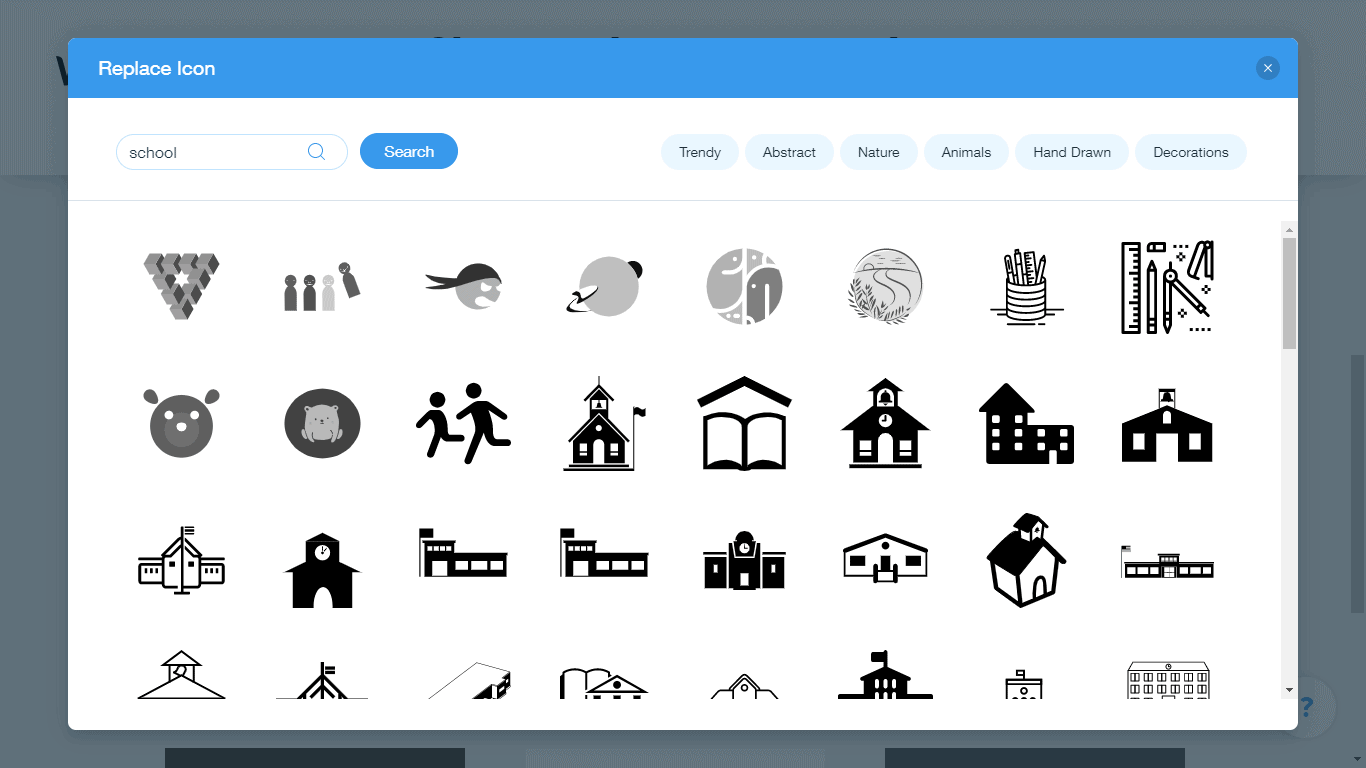 When you've chosen which logo you'd like to edit, click
Customize
to go through to the logo editor. One of the great things about Wix Logo Maker is its customization features, as it allows you to make sure your logo is unique. Start by choosing the style of your "S" from one of the many fonts, then add multiple icons, apply a range of colors, and edit the text and positioning.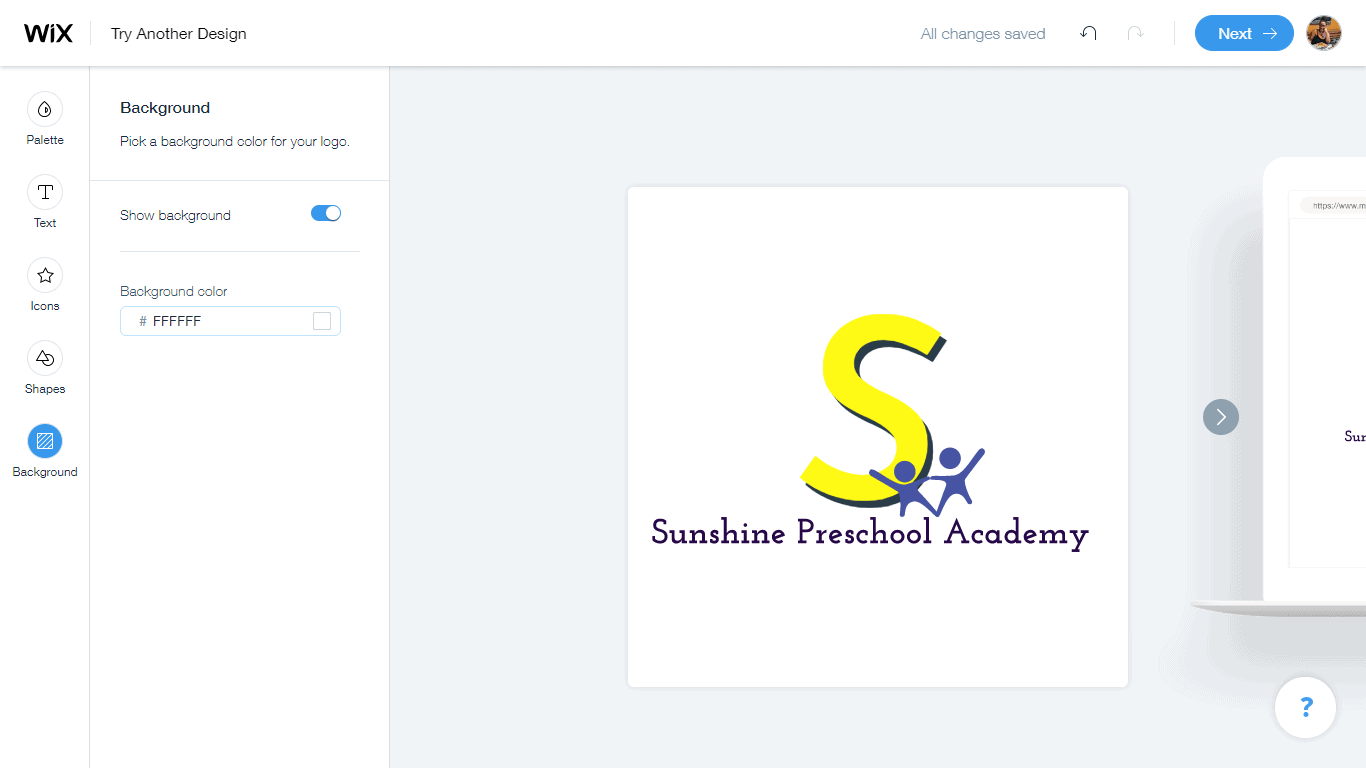 When you're satisfied with your design, click
Next
to choose your package, pay, and download your logo in high-resolution. If you decide to keep exploring your options, you can download a free, smaller-sized version of your logo for comparisons.
Wix Logo Maker Alternatives:
LogoMaker – If you need a basic logo design in a hurry, this is the tool for you. Logo Maker lets you create a logo in just four easy steps, which makes it great for beginners as well as those pressed for time.
DesignEvo – The huge range of logo templates makes DesignEvo one of the top logo-making tools. There are more than 10,000 templates to choose from and even a "Letter" category, which makes finding relevant templates a breeze!
Interested in Wix Logo Maker? Read our
in-depth review
to find out more.
To Conclude
In my opinion, you'll get the best value for money by hiring an expert designer. And when
Fiverr lets you hire a skilled designer
 for as little as $5, you can tap into the expertise of a pro however small your budget. If you're itching to stretch your creative muscles and make your own "S" logo, it's important to choose the best tool available to help you.
Wix Logo Maker uses foolproof AI technology
 to assist you in putting together the logo of your dreams. Are you still unsure about the best service for your needs? Visit my colleague's thorough review of logo design services to compare other platforms with Wix Logo Maker and Fiverr.