In this article, I'll show you where you can
get your logo designed professionally for just $5.
---
9 Best P Logos
How to Get Your Logo Designed for $5
When it comes to logo design, you want to be sure the designer is skilled and capable of delivering a quality product. But graphic artists are expensive, right? They certainly can be, but with Fiverr they don't
have
to be. Fiverr is a freelancing platform that hosts thousands of designers offering packages that start from only $5. Each designer offers a range of packages and costs, but many offer their basic package at the super-affordable starting price. To see what Fiverr has to offer, just
head to the Fiverr homepage
. Searching for "P logo" won't turn up many results, so look for the style you want instead. For example, try "abstract logo", "gaming logo", or "monogram logo". The search will bring up possible designers and display the star rating, starting price, and a few examples from each result. Click to go through to the full profile for even more information.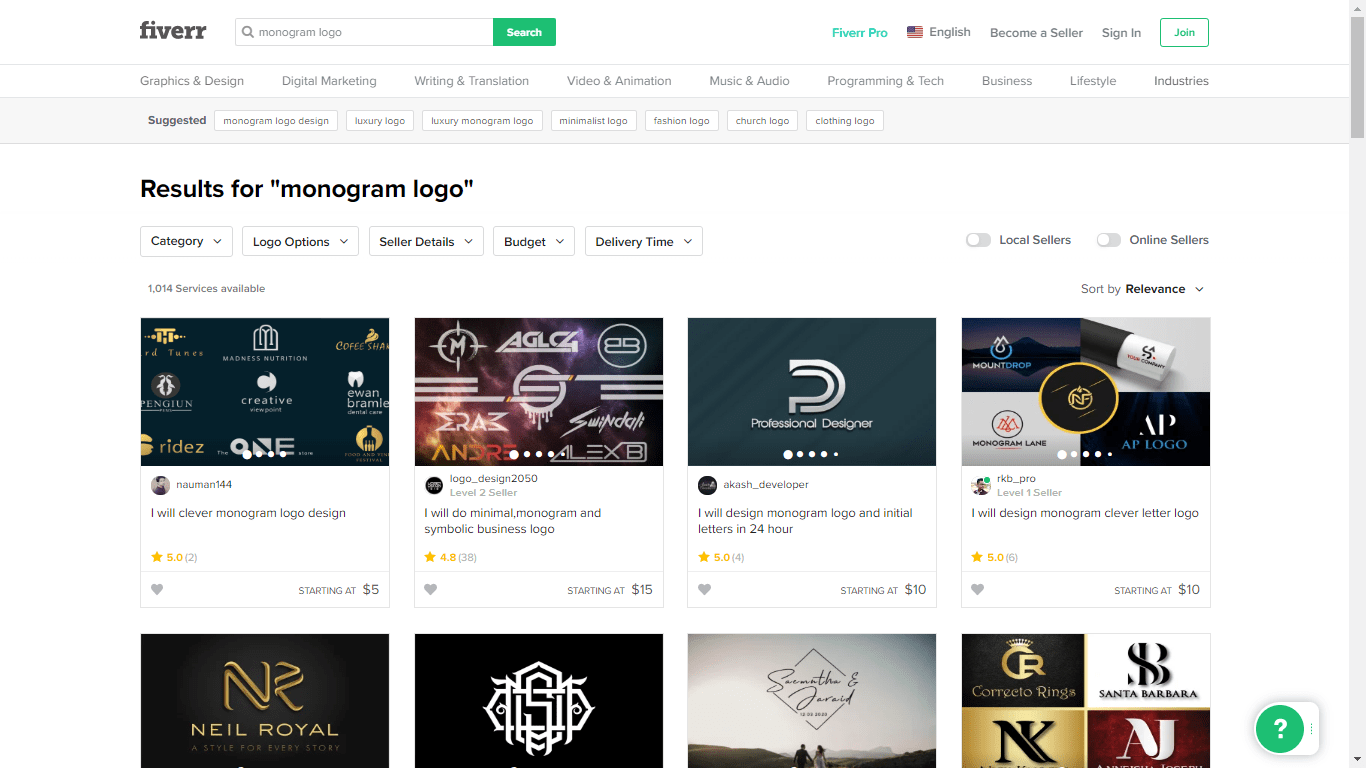 Each designer's profile contains their portfolio, "About This Gig" section, package offerings, and customer reviews. If you'd like to talk to the designer directly, click
Contact Seller
to ask any questions you may have. When you've made up your mind to hire a designer, select a package, and click
Continue
 to move forward.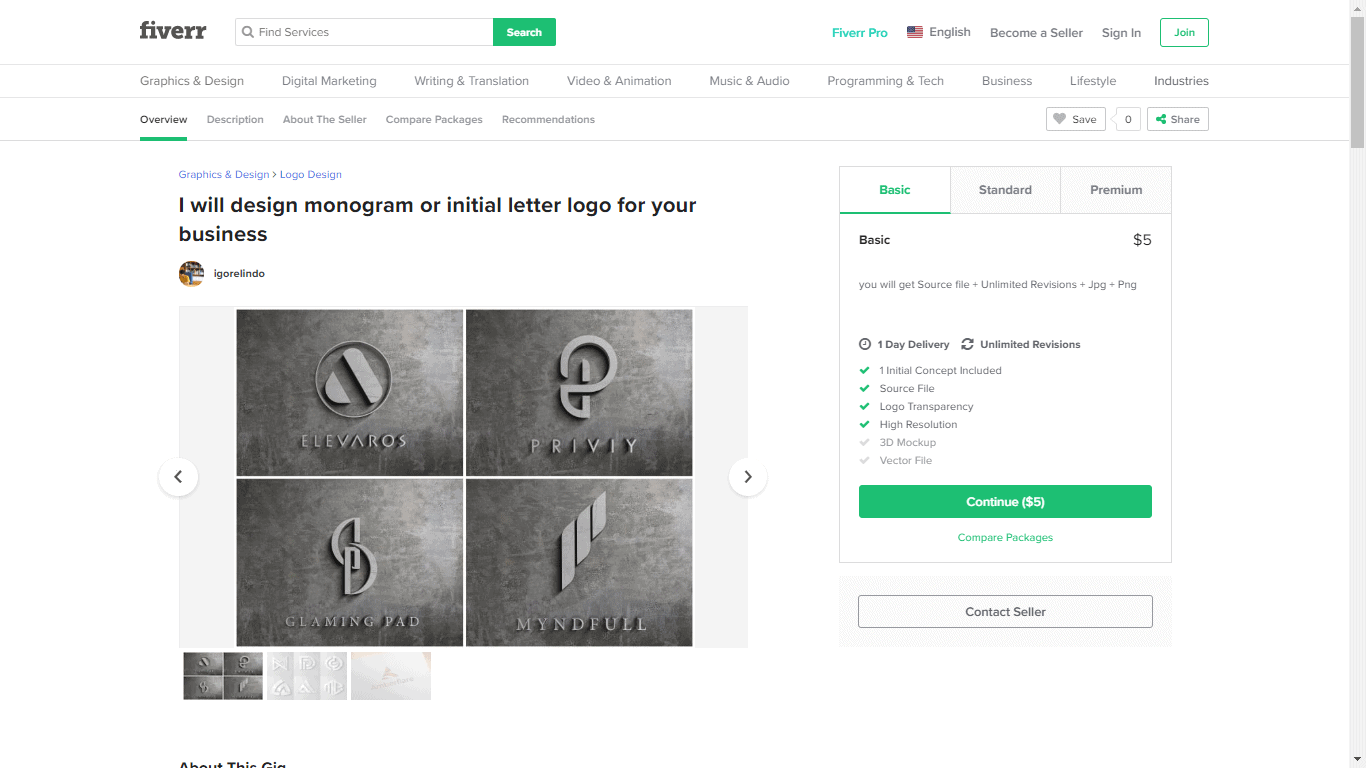 The payment preview page shows you all the services in your chosen package and the final cost. You can also add any extras at this point. Hit the
Order Now
button to enter your payment details and finalize the hiring process.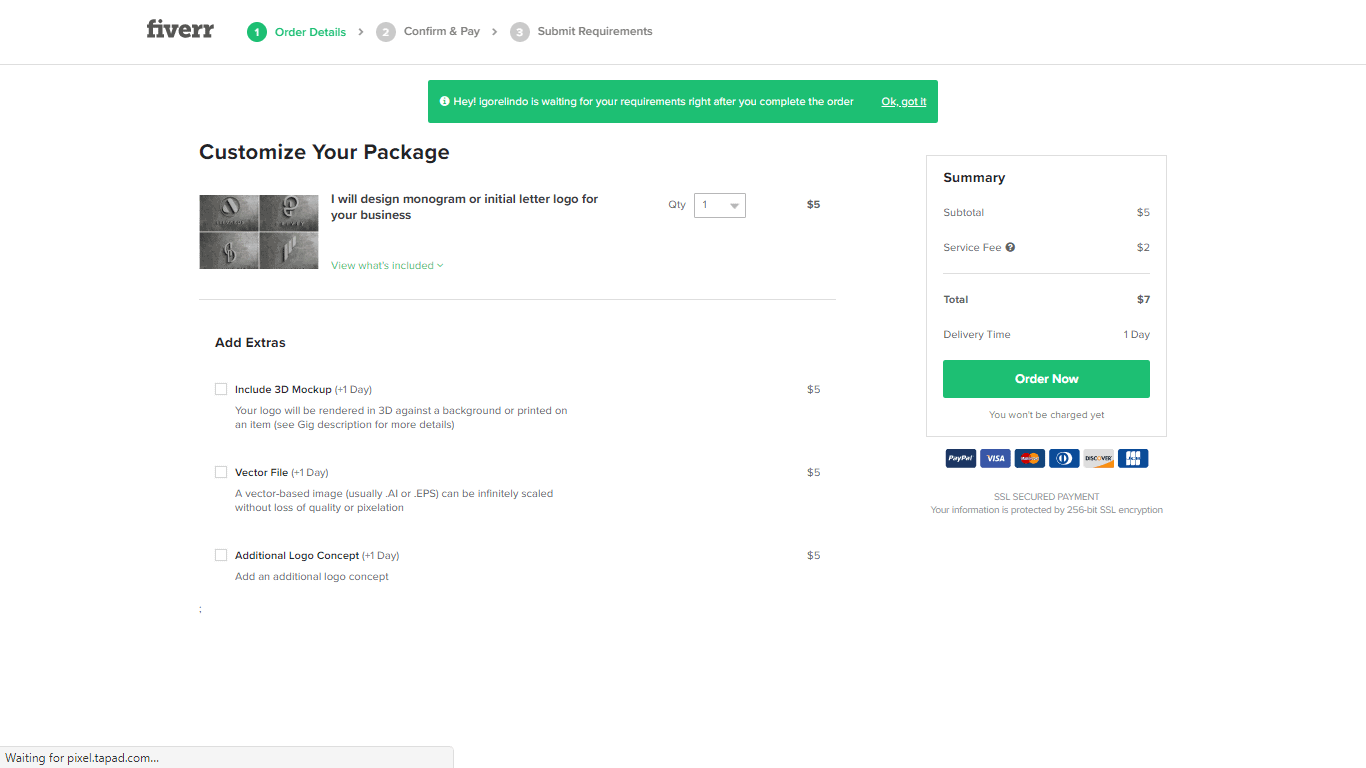 After you've paid, you'll need to fill out a simple survey with your company name and design requirements and send it off to your designer. Once that step is complete, you're just a few days away from your final logo design! Some other cool perks to using Fiverr?
Customizable packages – For an additional fee, designers can offer package add-ons like a 3D mockup or expedited delivery. These are a great way to tailor set packages to your exact requirements.
Payment protection – Your payment is held safely until your logo is delivered. The funds are only released to the designer once you're happy with the final product.
Seller levels – Designers are categorized into seller levels based on their time on the site, customer reviews, and design quality. If you want a more experienced designer, look for a higher seller level.
Fiverr Pro – If your budget has room, hire a Fiverr Pro designer for even more peace of mind. These designers are personally vetted by Fiverr employees and have both excellent design skills and great customer service.
Get more advice from our experts on
hiring the right Fiverr designer
for you.
How to Make Your Own Logo Design
You don't have to be a designer with years of experience to create a logo for your business. All you need is the right tool, some free time, and a little creativity. Traditional graphic design software is usually pretty expensive and difficult to navigate as a beginner – using a logo maker is the best and simplest way to make your own logo. So, which logo maker is the best for DIY design? My recommendation is Wix Logo Maker. This tool is easy to use yet delivers attractive designs that look professional and polished. The impressive artificial intelligence (AI) technology uses your answers from a few easy questions to suggest logo templates you may like. Get started by
heading to the Wix Logo Maker homepage
 and creating a profile. Just enter your company name and tagline (if you have one) to begin.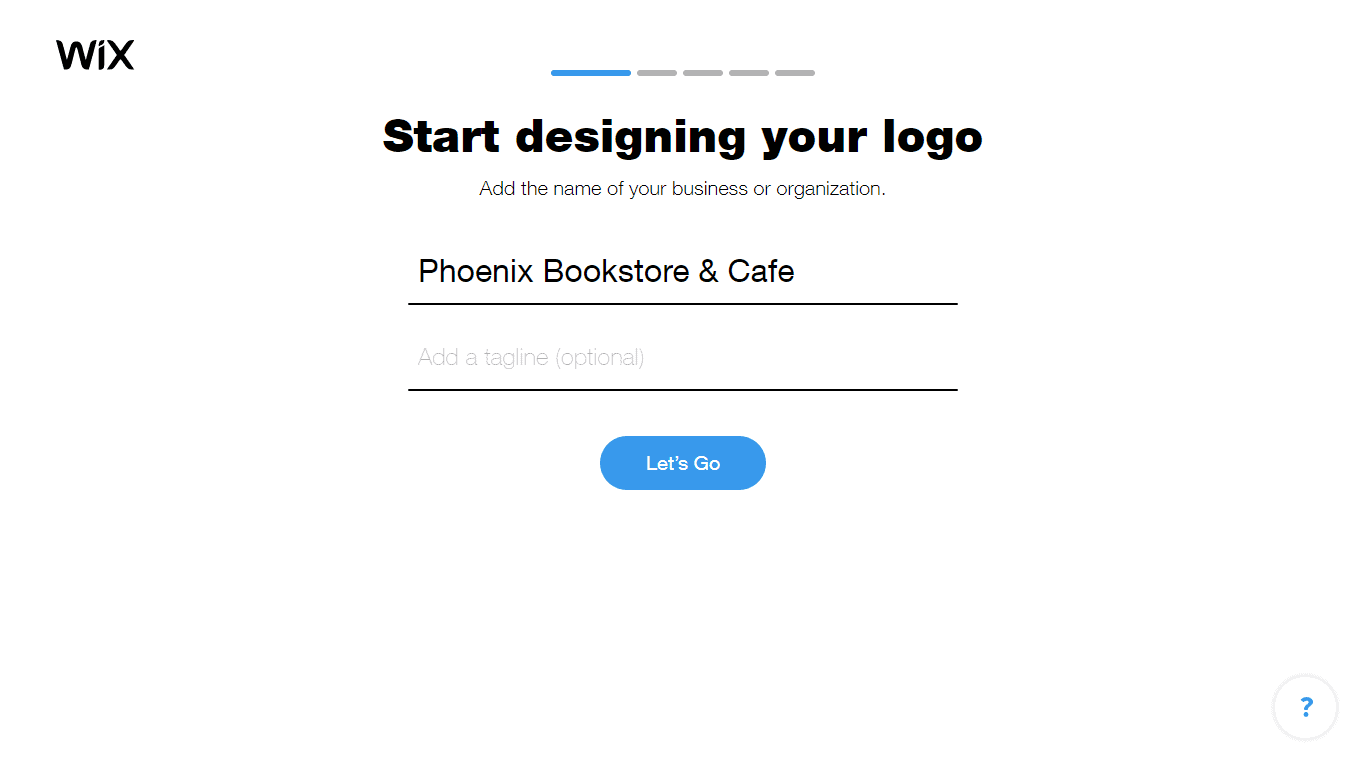 Start typing your industry into the search box and choose the option that's closest. This helps the AI learn what sort of icons might be appropriate for you later on.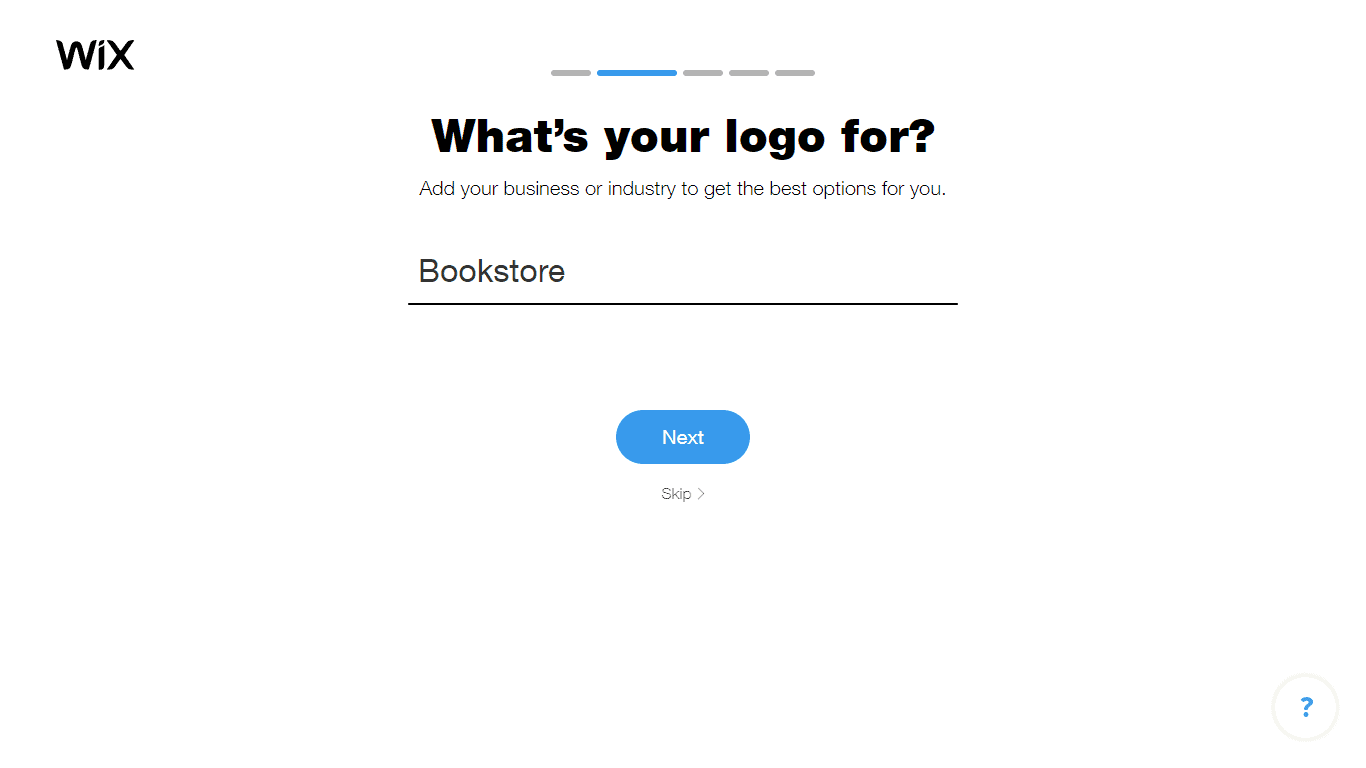 A group of adjectives pops up next. Choose the words that best describe the characteristics of your ideal logo. Highlight as many as you need to convey your style preferences.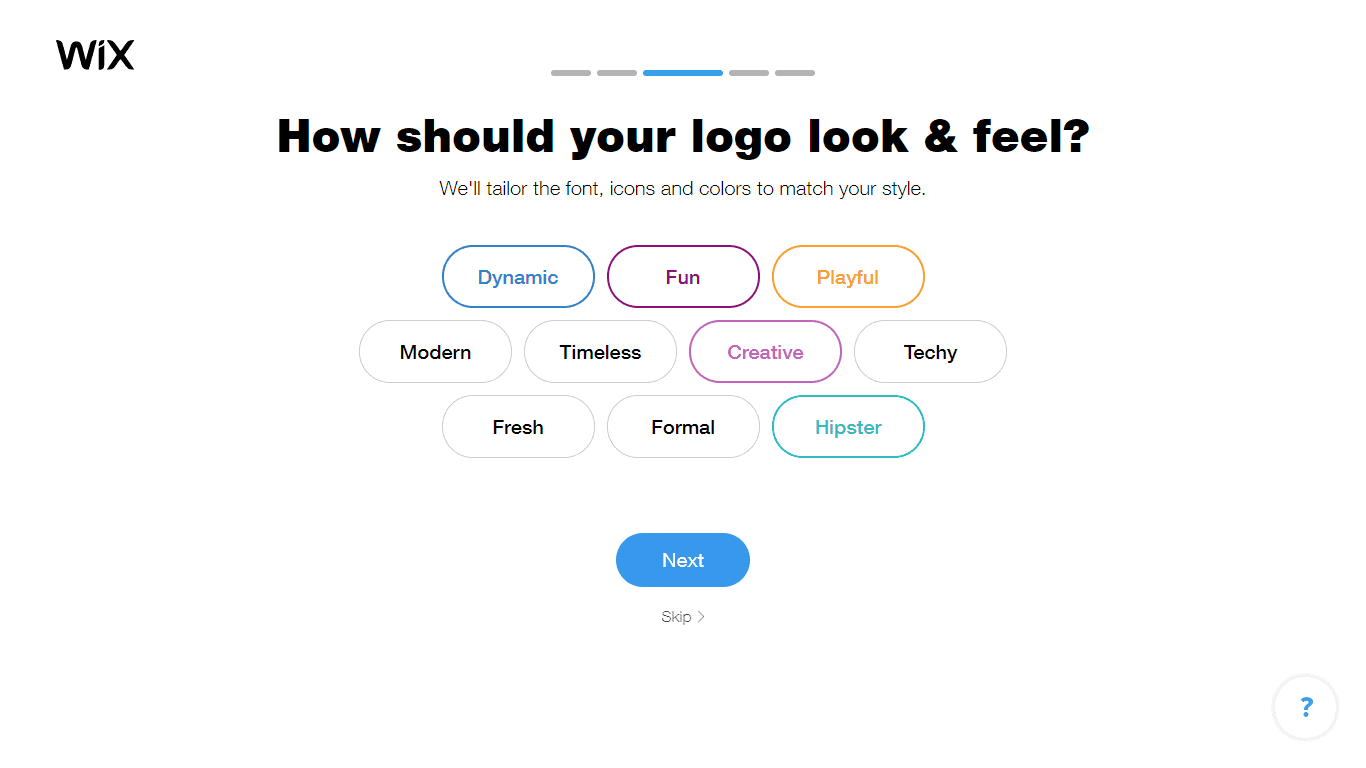 Next up is a sequence of logo pairs. Choose the design in each pair that you prefer the most. If you don't feel drawn to either logo, click
I don't like either of them
to head to the next pair.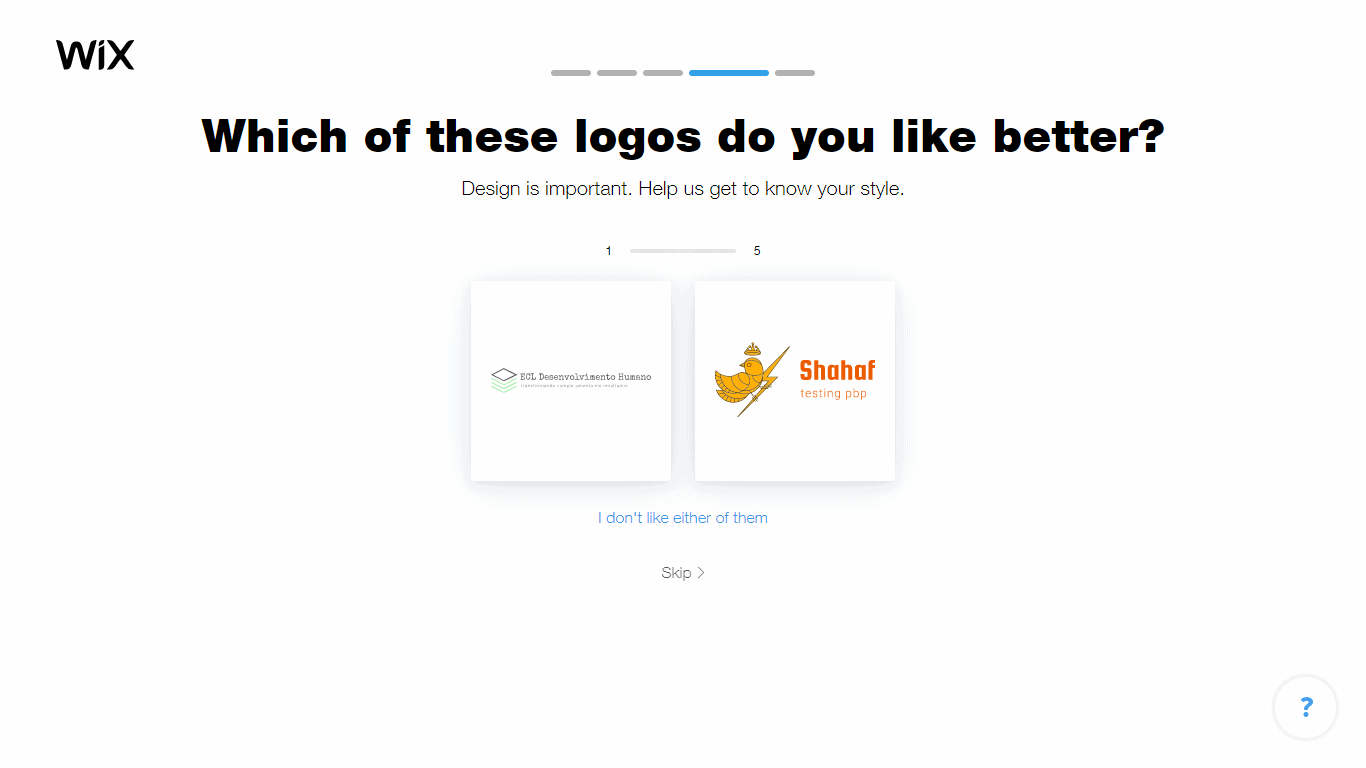 In the last step of this first section, tell the AI where you intend to use your new logo, like on social media, merchandise, or business cards.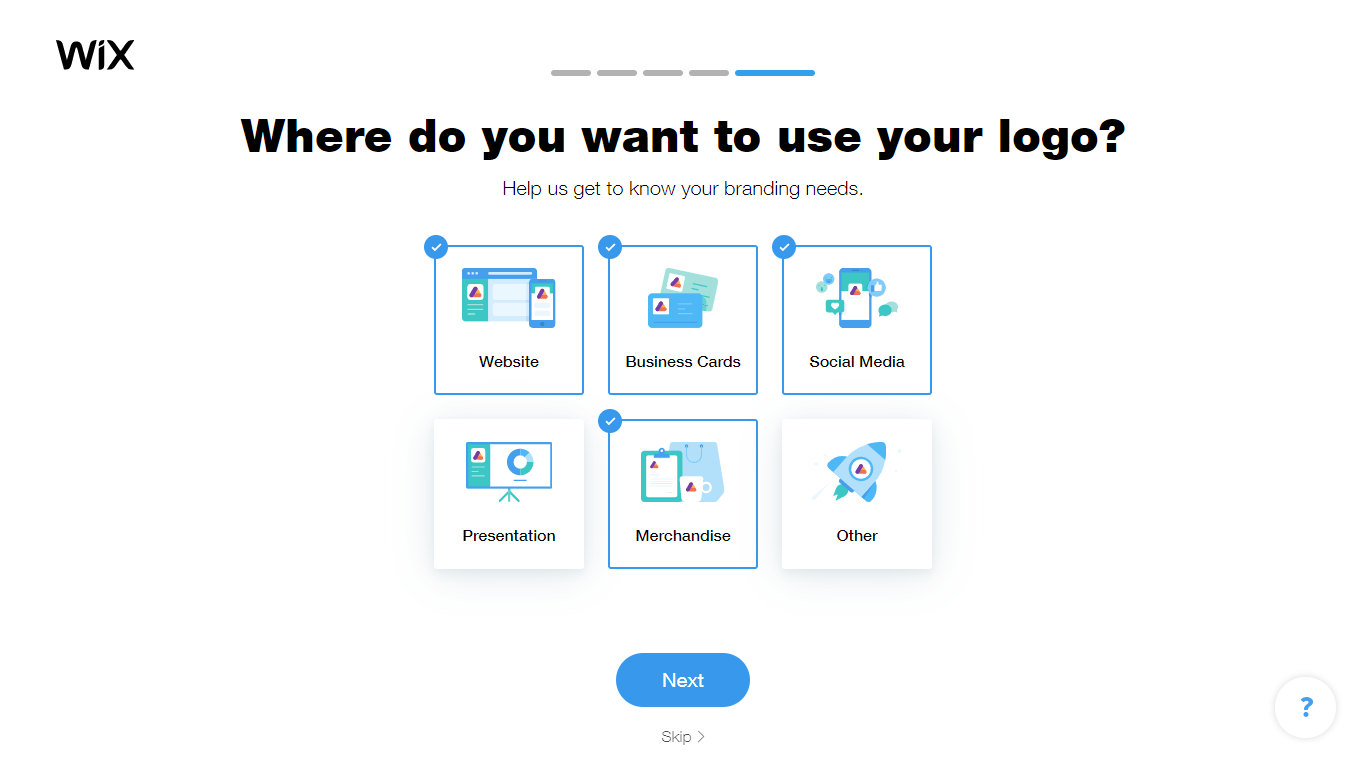 And now, it's time to see your logo suggestions! Browse through the logo designs the AI has created to see if any of the styles jump out at you.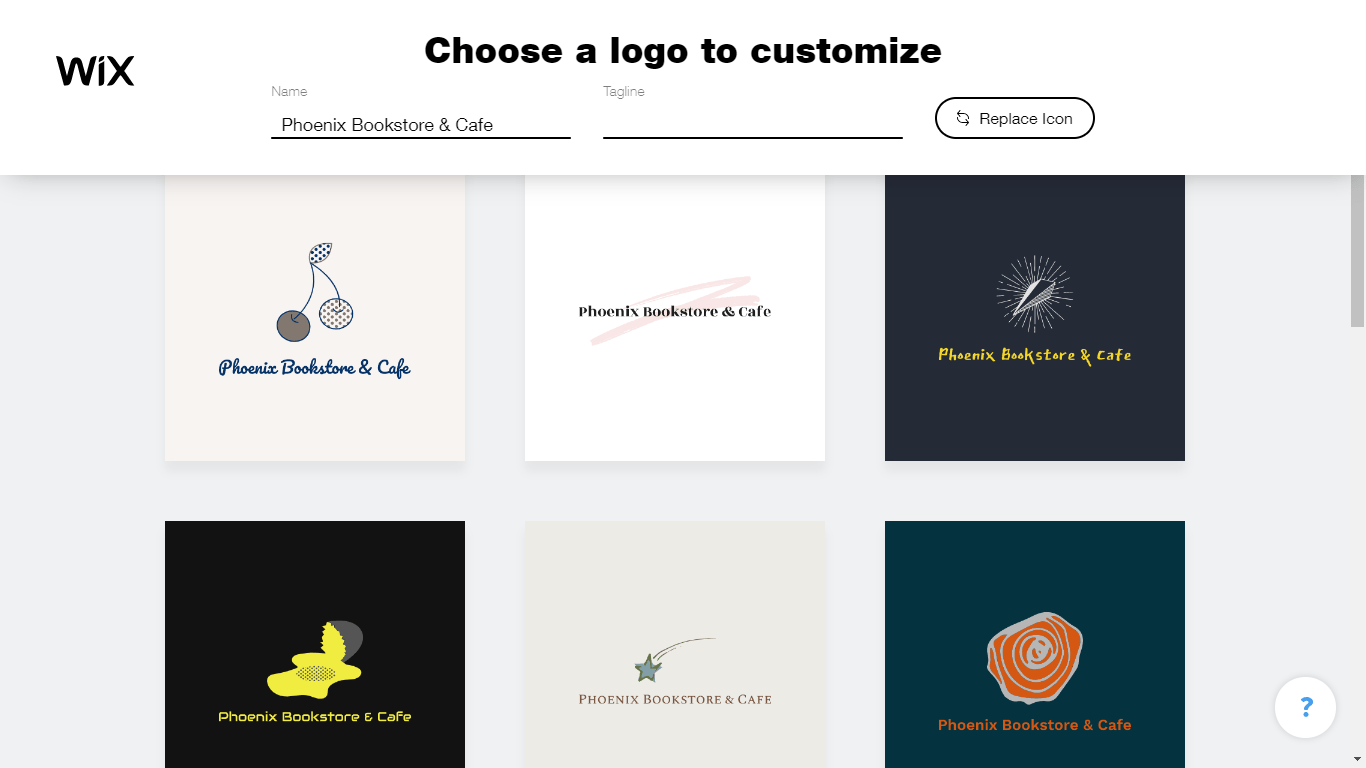 You already know you'll be using the letter P as a focal point, but you might want to use an image in the design, too. If the icons in the results aren't quite what you had in mind, click
Replace Icon
and search for a term that better fits your industry or brand name  – I chose "books" for my example.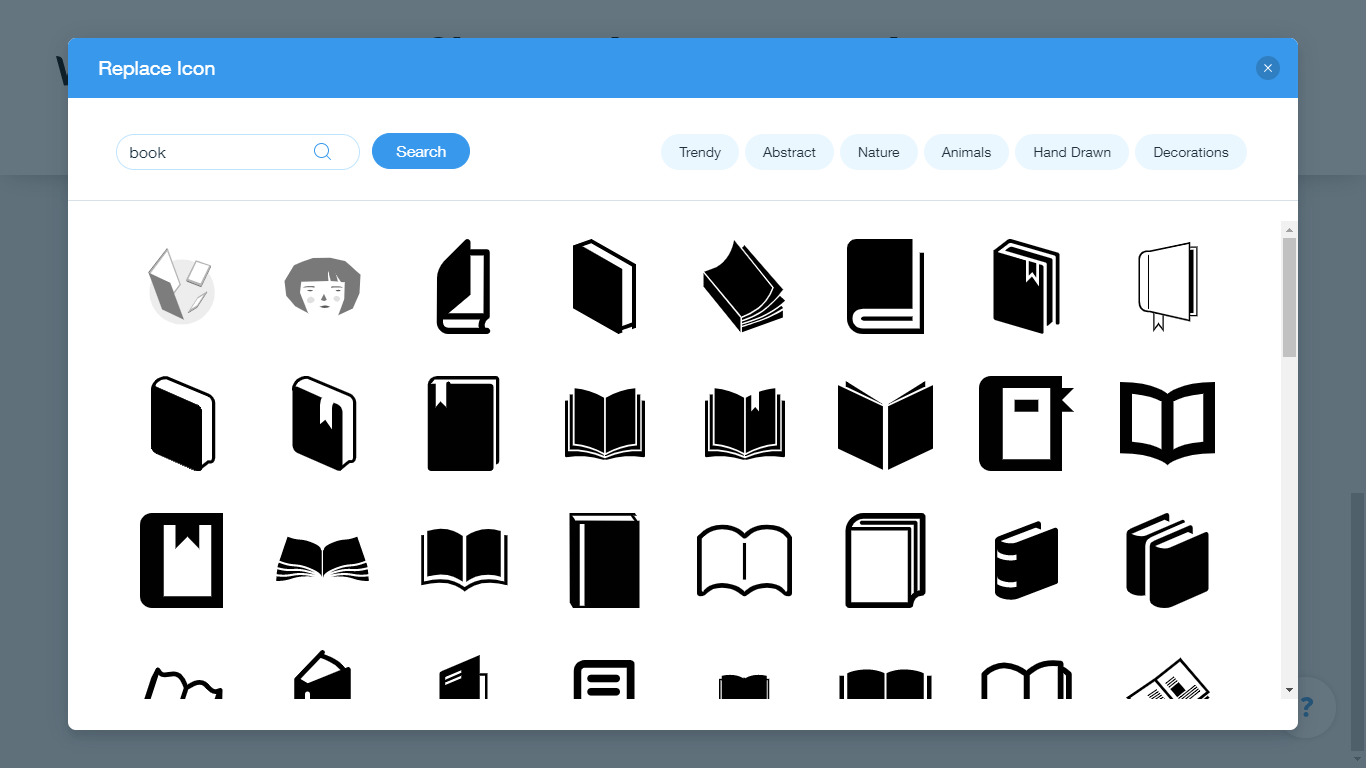 When you've found the logo template you'd like to edit, click
Customize
to continue. The logo editor is fully equipped to change the logo as much as you'd like. Choose the "P" for your logo from hundreds of available fonts, then add multiple icons to truly personalize the design. You can use handy preset color palettes or create your own color scheme.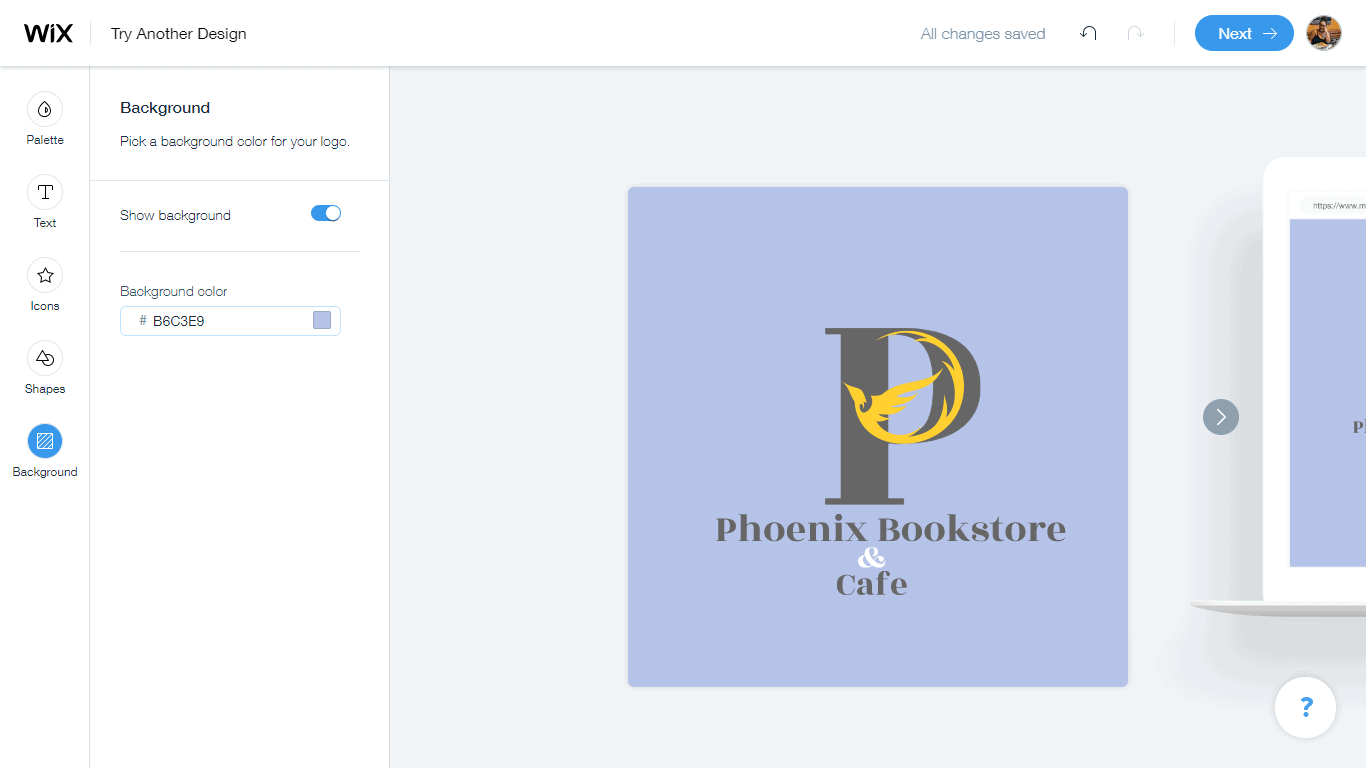 When you're finished editing, click
Next
to move on to the payment page. You can download a small, free file or pay and get your design in high-resolution. And that's it – your logo P logo is ready to be shared with the world! Interested in Wix Logo Maker? Read our
in-depth review
to find out more.
Wix Logo Maker Alternatives:
Looka – If your company requires a complete range of branding materials, Looka offers an excellent solution. After creating your logo, you can conveniently buy products that showcase your new design, such as business cards and a social media kit.
DesignEvo – With more than 10,000 logo templates on the site, DesignEvo is ideal for quick and easy logo creation. Search the "Letter" category for templates already designed with a letter as the focal point.
Final Thoughts
A logo is the face of your company and should hold positive connotations for your business. With such an important role, the design needs to be high-quality and professional. Your budget will no longer block you from hiring an expert, not when
Fiverr connects you with experienced logo designers
 who can create your dream logo for just $5. If you consider yourself a creative person and want to go it alone, a DIY logo maker is the best option for you.
Wix Logo Maker uses modern AI technology
 to suggest personalized logo templates. The whole process is foolproof and guarantees an attractive logo. If you're still not sure which logo design option makes sense for you, don't worry.
Head over to my colleague's extensive logo design service comparison
 to see how other services performed in his experiment.