best freelance websites
have created quick and easy access to excellent temporary talent across a wide range of industries.
However, just as you would have a full-time employee sign an NDA (non-disclosure agreement), you need to take the same measures and precautions with a freelancer. This is important for the protection of your business, clients, and company materials.
An NDA is essentially a private and legal contract between two parties. It outlines the information and knowledge that both parties may share with one another, and what is restricted to third parties. This is a document that can benefit both the company and the freelancer (or employee), and promotes transparency and understanding within the business relationship. Make sure that your company requires freelancers to sign one
before
anything is exchanged—particularly money or materials that are sensitive and/or proprietary.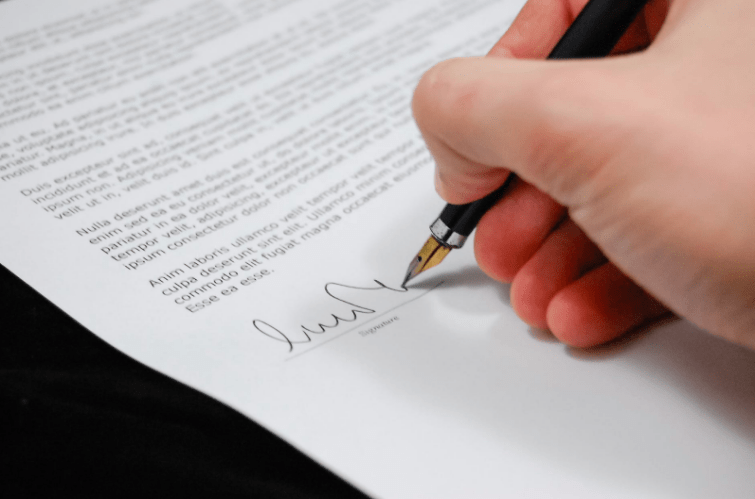 What Features Make an NDA Reliable and Trustworthy?
It is imperative that businesses ensure that all company information is adequately protected. There are countless employers that are using NDAs that are either incomplete or unreliable—which, at the end of the day, doesn't benefit anyone and can cause a lot of unnecessary heartache. By knowing the features that make an NDA strong, clear, and trustworthy, you can effectively protect your company (or, if you are a freelancer, your ideas and deliverables) both now and in the future. This is just as important for an employer as it is for a someone working on
Freelancer.com
or
Fiverr
. Knowing the critical aspects of an NDA will allow both parties to disclose confidential information safely and securely, without worrying that it could be inappropriately used or leveraged down the line.
Identification of parties is crucial. The NDA must clearly identify all parties involved, regardless of whether there are two or 20. As a freelancer, you must ensure both yourself and the company you are freelancing for are in the NDA. As an employer, you must provide the freelancer's name or agency and ensure it is spelled correctly in the document. Without this information, the NDA is essentially worthless.
The definition of "confidential" is another key element as this may differ throughout the world and across companies. You may have signed an NDA in the past from an employer who had something very different in mind. For example, is the freelancer not allowed to share company materials, or are they restricted from talking about the work entirely? As an employer, you may have specific expectations surrounding privacy, and any freelancer who works for you needs to be aware of that.
The terms of the agreement should all be included. This allows for all parties to understand the depths of the agreement and what they are contractually obligated to do. If relevant to the work, you may choose to add a time parameter to your NDA that states how long the information or materials between the parties should be kept confidential; this could be anything from six months after finishing the contract to more than 15 years. You should also precisely outline the ownership of any deliverables developed by the freelancer, and in what ways the company is allowed to use and distribute these materials.
Top Reasons Why You Should Use NDAs for Online Work
The majority of freelance hiring platforms—even those like
Upwork
and
Guru
, which have been around for 15+ years—surprisingly do not require employers or freelancers to sign an NDA before a contract begins. Instead, this process is left to the two parties to sort out on their own. Regrettably, some companies might not possess a strong acquaintance with this procedure and, consequently, could overlook the inclusion of information that holds absolute importance to the business partnership. It rests upon both parties to employ an NDA, as this safeguards all individuals engaged.
It allows for both parties to discuss the company and personal policies knowing their information is secure with the other
It is a mutual agreement between parties that information will remain confidential, even after the contract has ended
It shows that, as an employer or a freelancer, you genuinely care about the other party and their involvement in the contract, including their right to express how they feel if they're unhappy or don't want to continue the business relationship
It saves money in the long-term as leaked confidential information could be seriously costly for an employer and even damage their reputation

Risks of Not Having an NDA
Based on the data exchanged between the customer and the independent contractor, both sides might be taking some significant risks. Some dangers of not having a Non-Disclosure Agreement (NDA) include:
No enforcement of contract rules
No consequences should these rules be broken by either party
No clear requirements of what is expected from both parties
This is a topic that I can personally relate to. A year or so ago, I had an ongoing freelancing position writing articles for a client. There was no NDA that had been signed when the contract began—at this time, I hadn't been aware of the risks that come with not having one! After about six months, I discovered that the client had been using my work on other websites than the one we originally agreed to. My work was being split up into chunks and being posted without any credit or compensation. Without an NDA, I had no recourse, and was forced to end the contract when the client was unwilling to cooperate.
NDAs Are Essential for the Client-Freelancer Relationship
Whether you are a business owner or a freelancer, having an NDA can feel like an annoying and unnecessary process that can slow down the start to any actual work. More often than not, after the NDA is signed, it will never come up again in conversation. But there is always that small possibility that it will become an absolute necessity, without which a huge amount of time and money could be lost. It's like insurance—you never hope that you need it, but if you do, you'll be very happy you have it already in place.