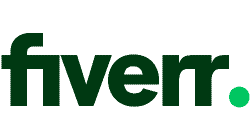 Save up to 20 % on your Fiverr Logo Design plan!
Limited-time offer - Don't miss it!
656 users used this coupon!
There's no magic formula to create an avatar, because avatars are
art
.
A few subtle details make all the difference between a legendary avatar, and the hundreds of others we see daily and instantly forget.
Unless you have major artistic muscles that you exercise regularly, it's probably best to hire a designer – and YES, you can afford it! If you want, you can
skip ahead to
learn my trick
to get a custom avatar designed for as little as $5 US, or read on to learn how to design an avatar of your own. To help you imagine the possibilities, I've also collected some amazing avatar designs from around the internet.
Jump down now for some avatar inspiration.
9 Best Avatars
How to Get a Custom Avatar for a Great Price
Think of all the decisions that went into making the great avatars above – choosing colors, balancing realism with cartoon stylings, establishing a personality, and many more. If you want to give your online presence a memorable flair, you can't beat hiring an experienced avatar artist.
Fiverr gives you that chance, at prices that will make your cartoon self's jaw drop.
Freelancers on Fiverr offer their services ("gigs") for as little as $5 US. I was pleasantly surprised by the quality of work you can get for that minimum price (more on that below). And if you're able to spend a little more, you'll have access to very talented artists with a lot of experience producing stunning avatars. Before you get started, check out the best deals for 2023 on our
Fiverr coupon page
.
Fiverr's Best Features Include:
Tens of thousands of designers. With so many to choose from, you'll surely find someone on the site with a style that's right for you, and prices that fit your budget.
An active community of creators and customers. If you need help or just want to share ideas, you'll love Fiverr's large, active, and welcoming community forum.
Easy to use. Browsing designer portfolios is simple, and connecting with artists is easier still, thanks to a desktop messaging system and a handy mobile app.
Much more than avatars. If you want a logo designed, music made, videos edited, marketing copy written, or your car washed, you can find what you need on Fiverr. Okay, maybe not the car washing. That's kind of hard to do online.
Guaranteed professional design with Fiverr Pro. It's not a cheap option, but if your budget allows you to invest a little more in your avatar, Fiverr Pro connects you with artists whose work quality is guaranteed.
Getting started finding your avatar designer couldn't be easier – just
go to the Fiverr homepage.
The
Logo Design
category (under
Graphics & Design
in the main menu) is a pretty good place to find artists who create avatars. Or you can just enter "avatar" in the search field.
You can filter your search by designers' level of experience, prices, number of revisions allowed, and delivery time.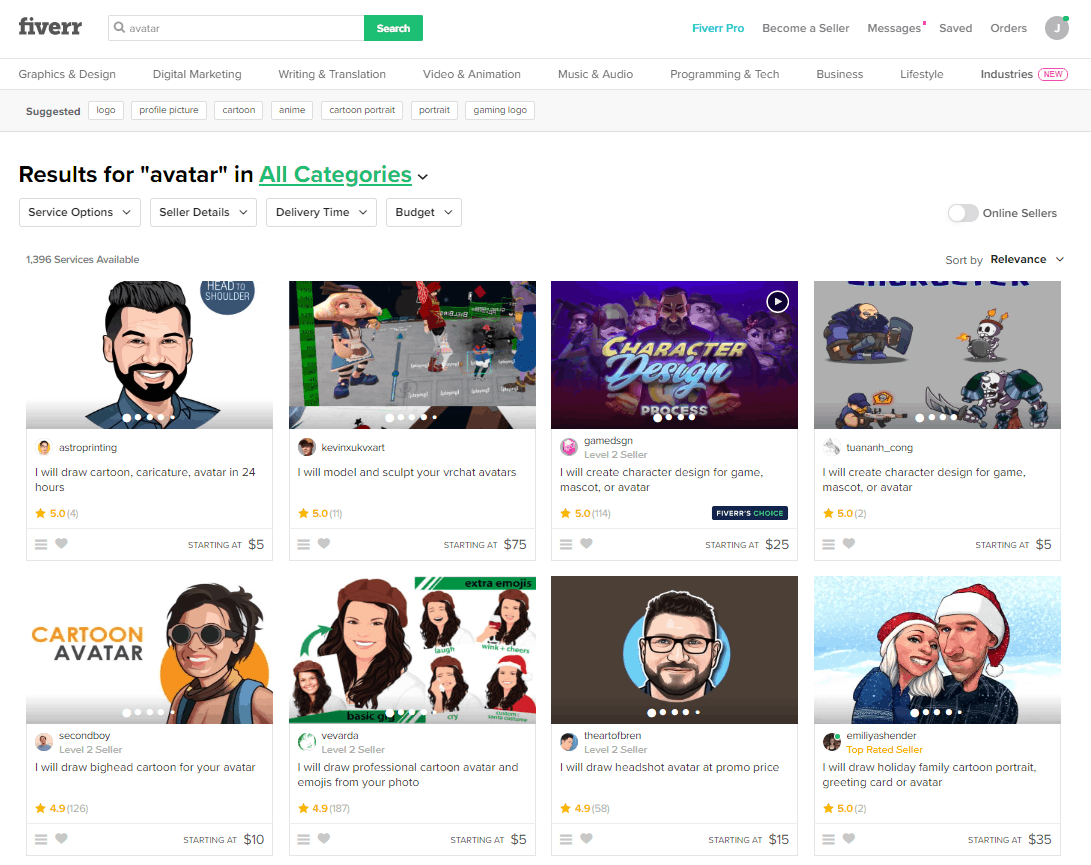 Once you've found some Fiverr artists that look like a good fit for your project, take the time to review their full portfolios and customer reviews. Make sure you go with someone who not only creates great designs, but also has a reputation for being easy to work with. When you settle on the artist you want to hire, you'll need to grab your credit card and send Fiverr some money. But don't worry,
your funds will be held in escrow until the designer completes the project and you download your finished avatar.
If you have the bad luck of running into an artist who disappears without finishing the work, you'll get your money back.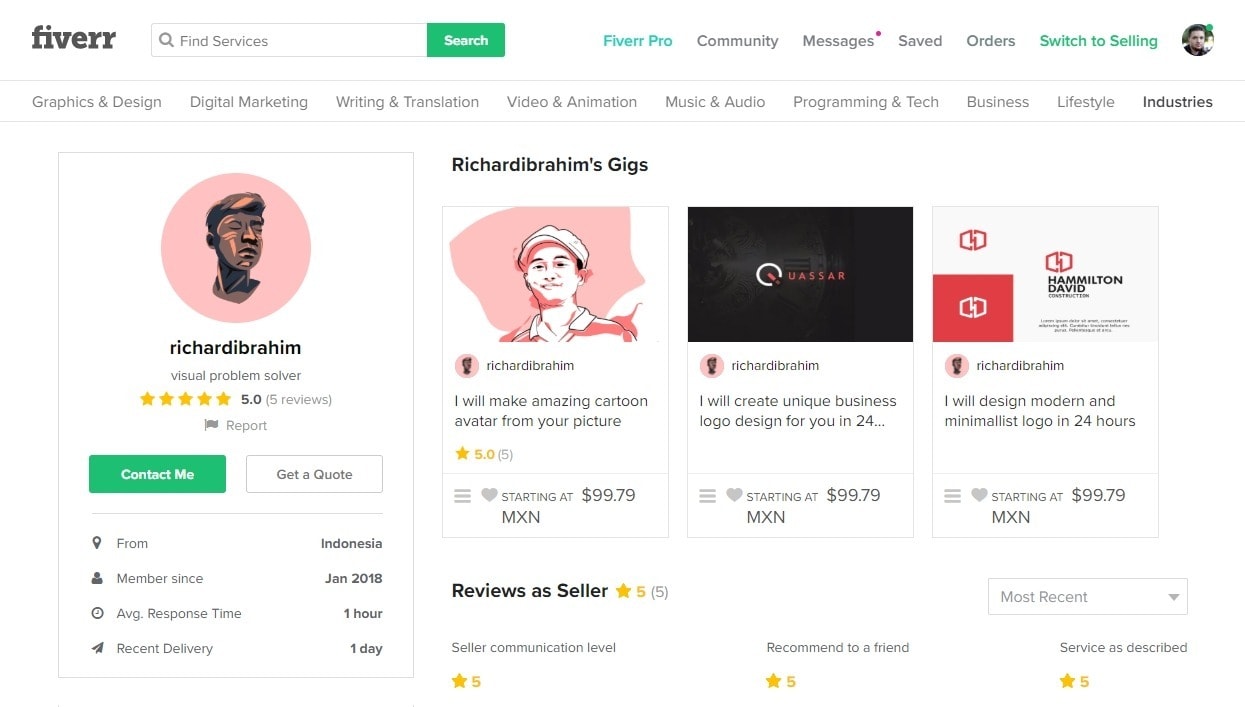 After submitting your payment, you'll be put in contact with your designer, so you can tell them what kind of avatar you want. At that point, just keep checking your messages in case your artist needs more information, or you need to provide feedback and request revisions. Soon enough, you'll have a brand new avatar, and a lot of money left in your wallet.
Fiverr's Performance in Website Planet's Logo Design Contest
I've told you that you'll be surprised by what you can get for a very low price on Fiverr, and I should know. I recently hired a bunch of designers from various services, in a competition to find Website Planet's new logo. The winner was chosen by a vote of the whole Website Planet team. And to be clear, this competition was 100% real. You can find out who made the winning logo, and all about the contest, by reading my rundown of
the best and cheapest logo design services
. Now full disclosure, the three Fiverr designers I hired did not get the votes needed to win.
But as you'll learn from my in-depth Fiverr review, every design I got from a Fiverr freelancer impressed me, even the one that cost only $5.
Make Yourself a (Minimalist) Avatar with Wix Logo Maker
If you want to try creating your own avatar, an online logo maker is actually a great tool for the job. You won't be able to do anything really complex or intricate, but minimalist avatars can be very effective. And in any case, you can play around with designs for free, so it's a great way to get ideas to bring to an avatar artist if you decide to hire one later. I'll walk you through the process of creating an avatar with Wix Logo Maker, one of the big names in the DIY logo business. It's a fairly advanced app powered by artificial intelligence (AI), with lots of icons you can use.
You can design your avatar and download a small preview image for free, but you do have to pay to get high-resolution files and full usage rights. 
You can get a logo for as little as
$
20.00
. Oh, and I hope you like flat design. A 3D logo isn't really a possibility here. When you click
Start Now
, Wix Logo Maker begins by asking you several questions, which are supposed to help the AI create a logo that fits your needs. Since we actually want an avatar, not a traditional logo, we'll be mostly ignoring the questions, and doing our real design work in the logo editing window.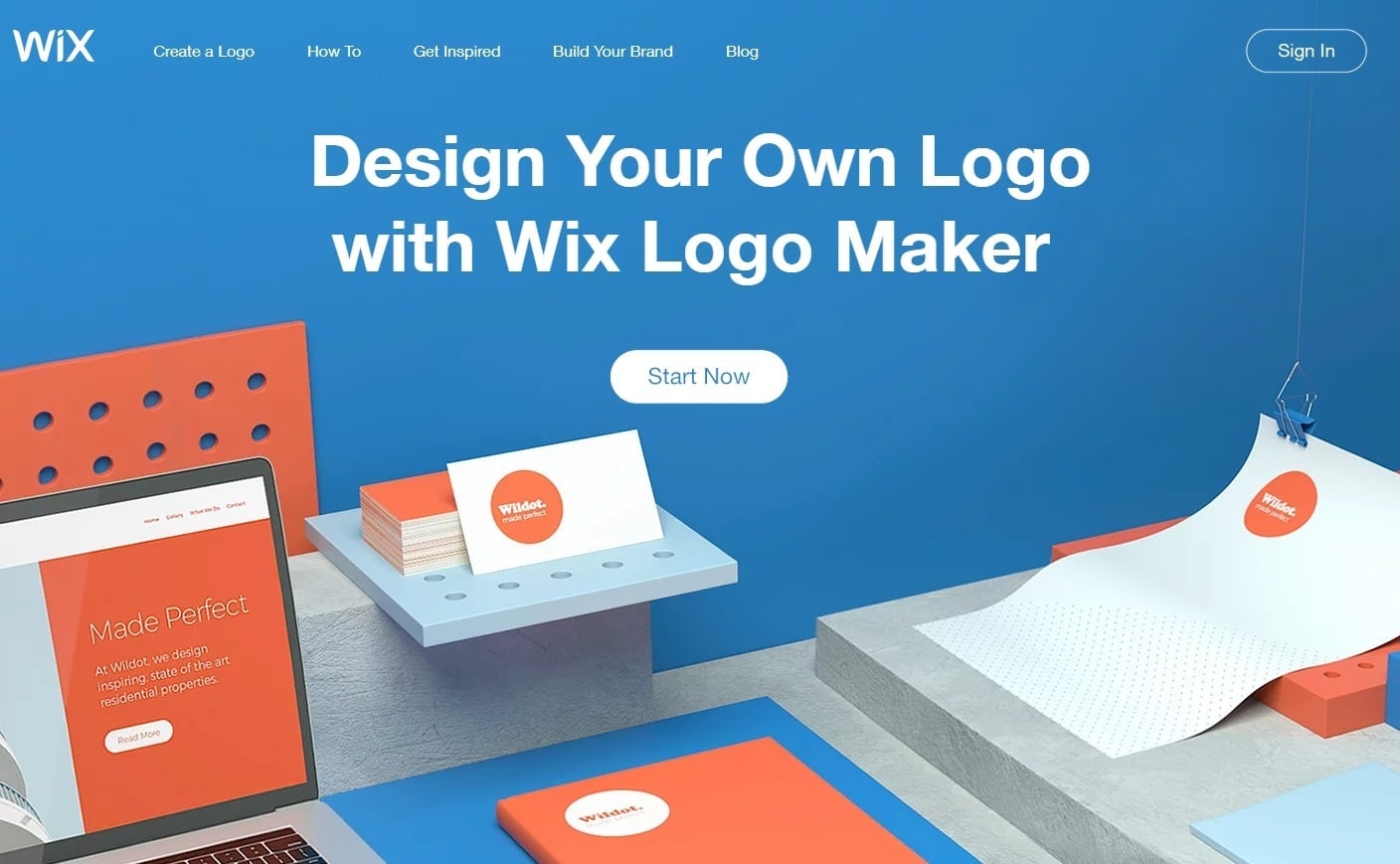 Here are the questions that you can either skip over, or just answer with some keywords that match the general idea of the avatar you have in mind.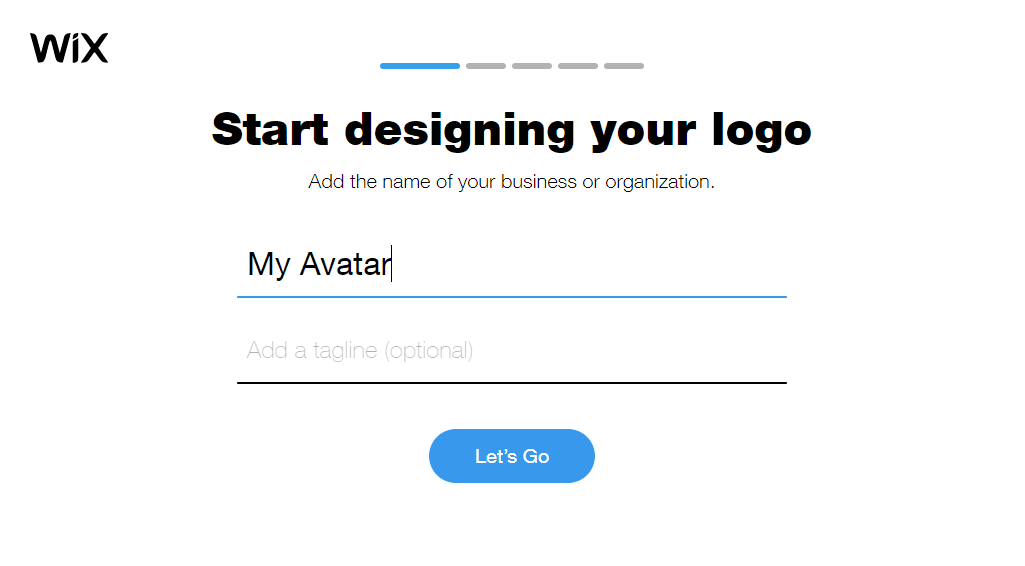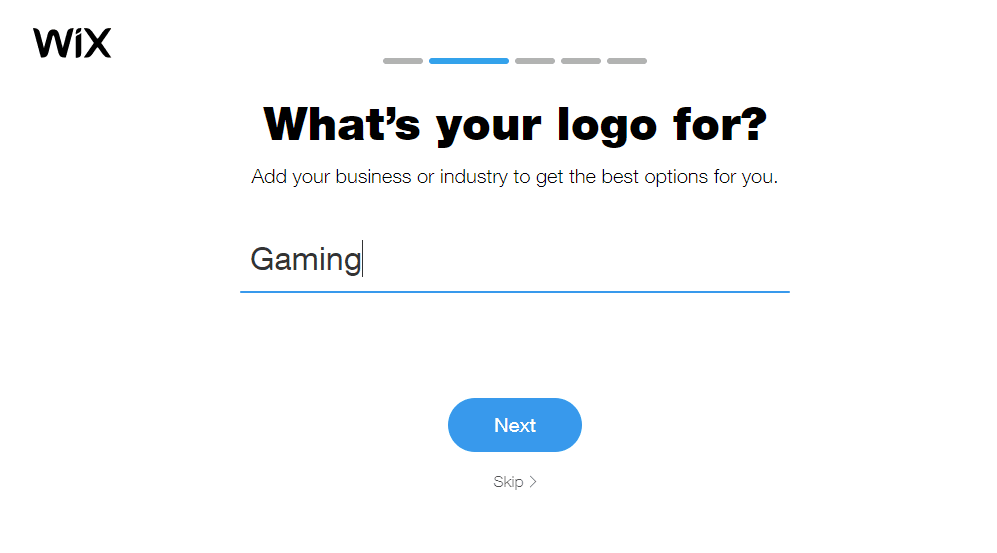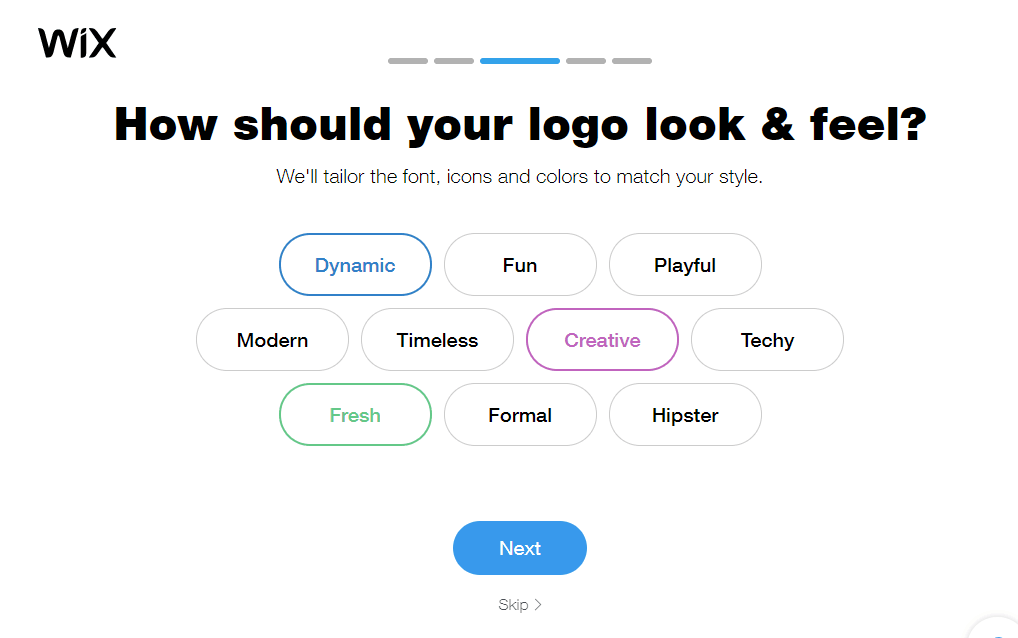 For this next one, if the interface happens to throw out a logo that captures some of the mood you want in your avatar, click on it. Otherwise, just skip the step.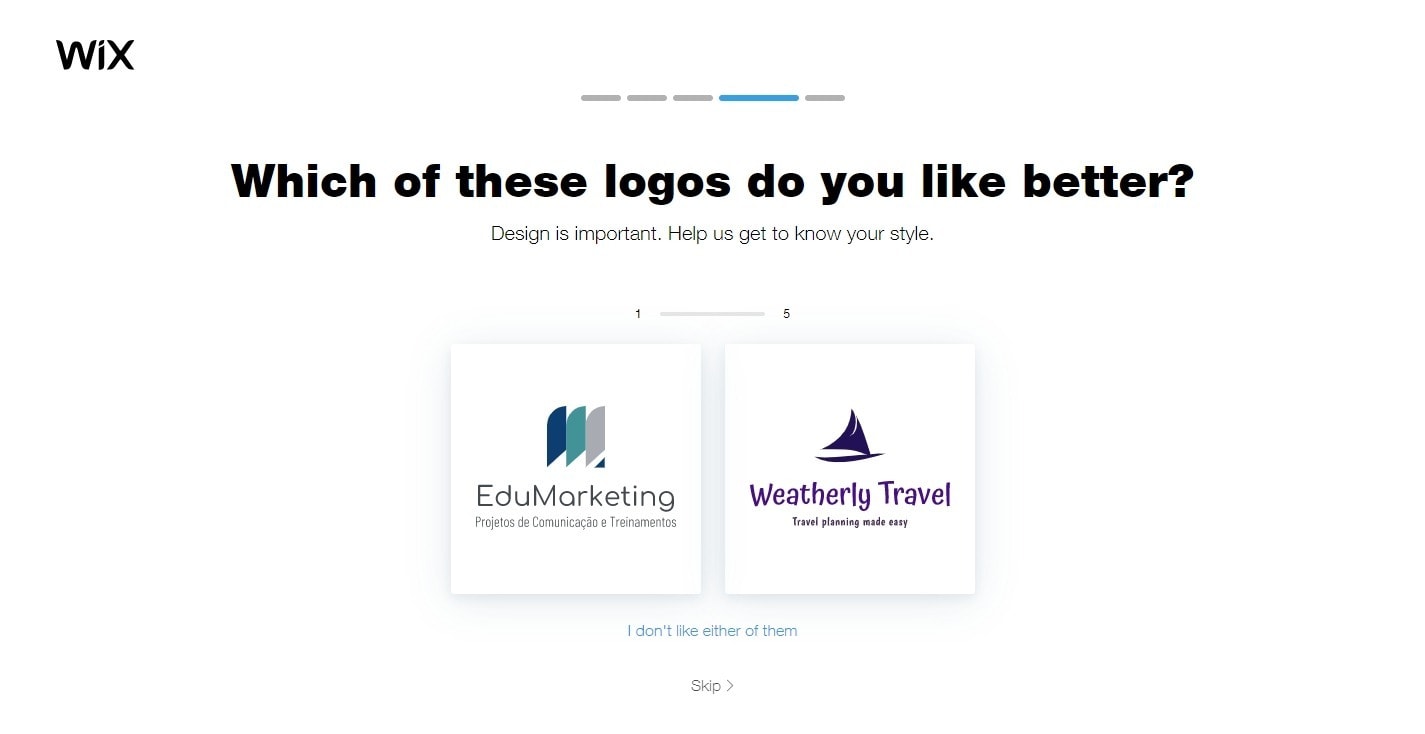 The next screen is where our work really begins.
Pause here and click Replace Icon.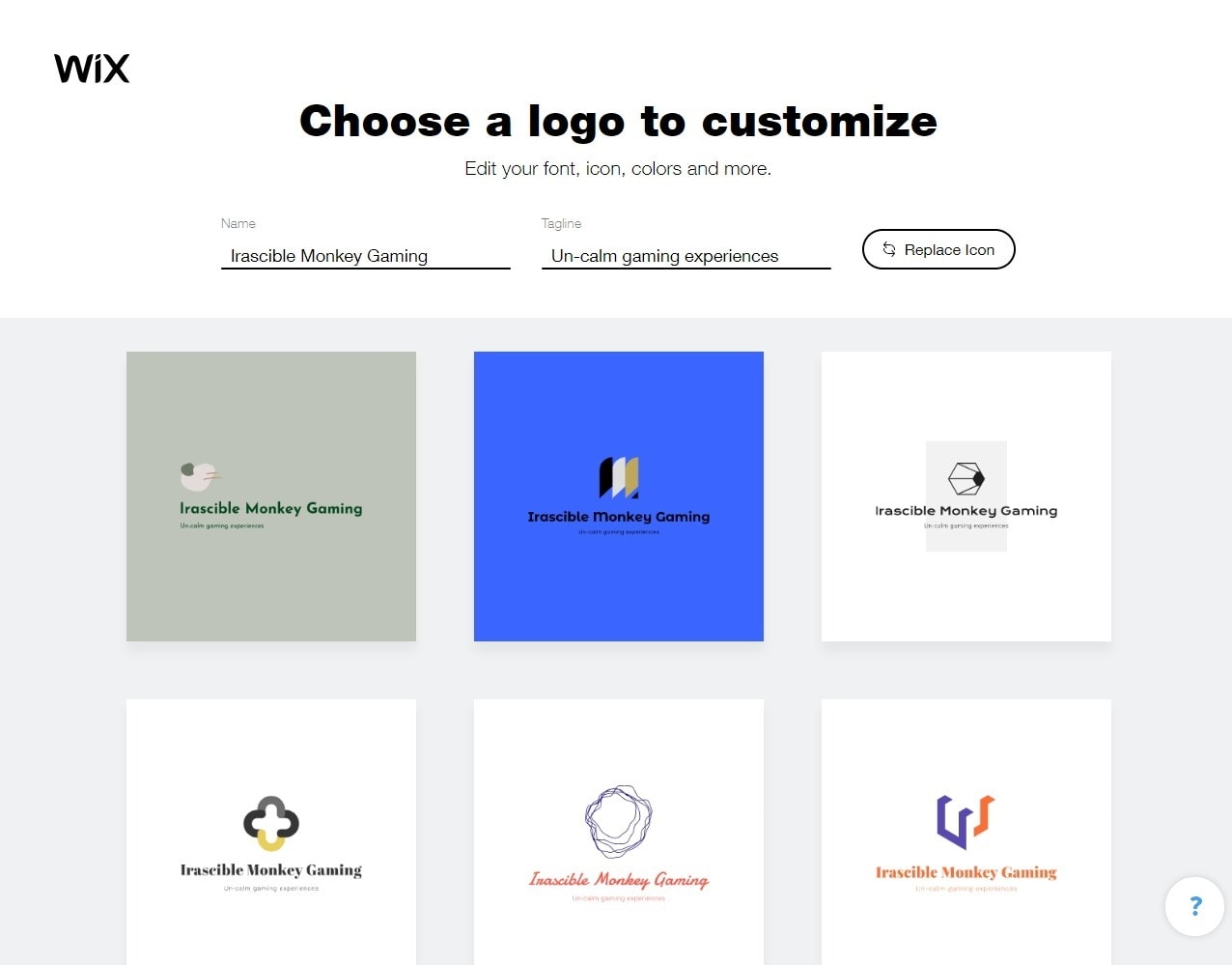 You'll be taken to a pretty large library of icons to choose from. Most of them are minimalist, but if you invest some time browsing through them, you'll find that there are some nice ones.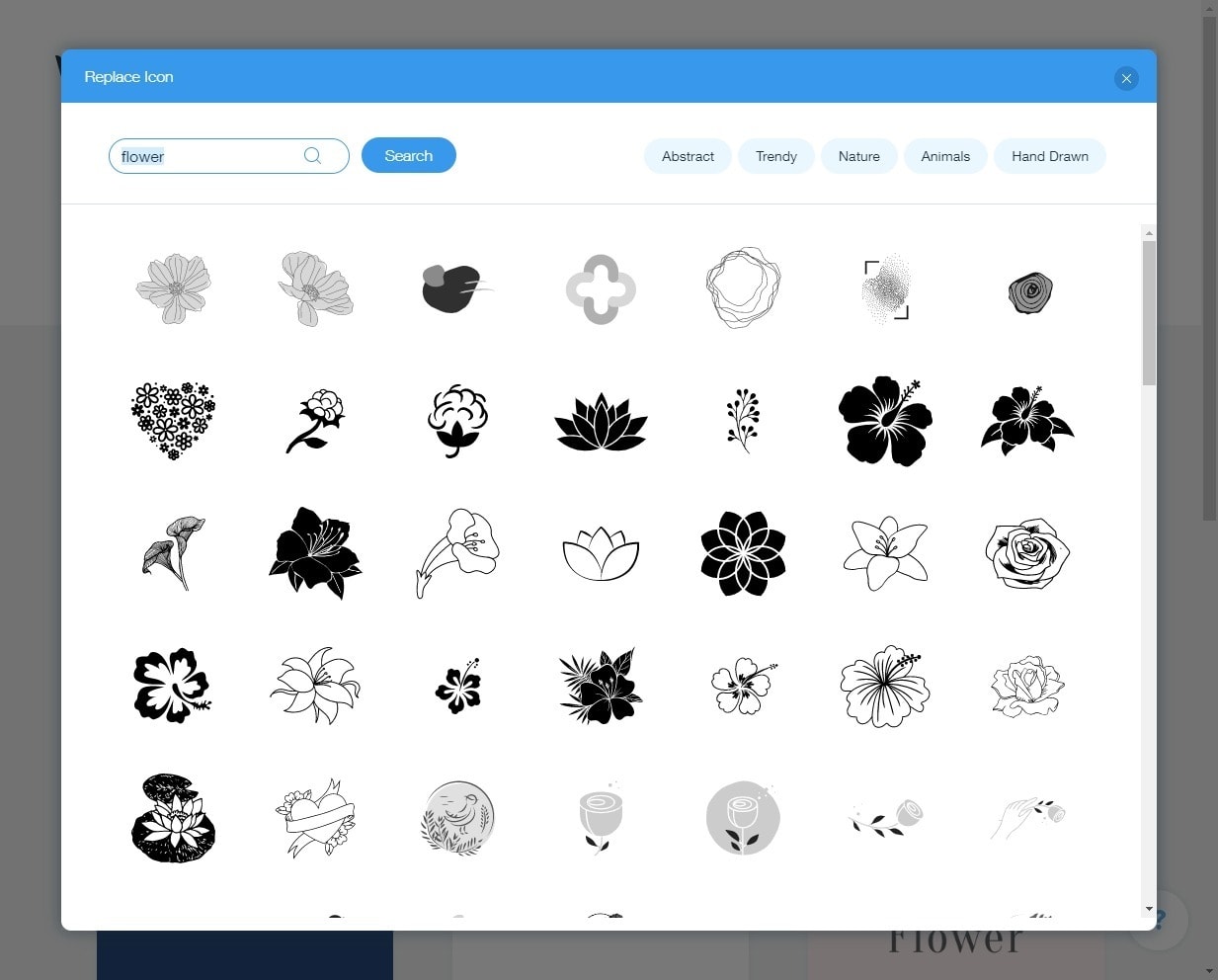 Once you pick the icon you want, you'll return to the
Choose a Logo to Customize
screen. Just pick one, and you'll be taken to the editor, which is where we've really wanted to be all along.
In the editing window, you can change colors, switch your icon, and/or add a background shape.
There's also a decent typeface library, in case you want your avatar to include text.
Expert Tip: If you don't want to see any text on your avatar, you can choose to hide the slogan/tagline. But don't drag the Company Name text off the canvas. This will do really Bad ThingsTM to the final image. Instead, set the text color to the same color as your background.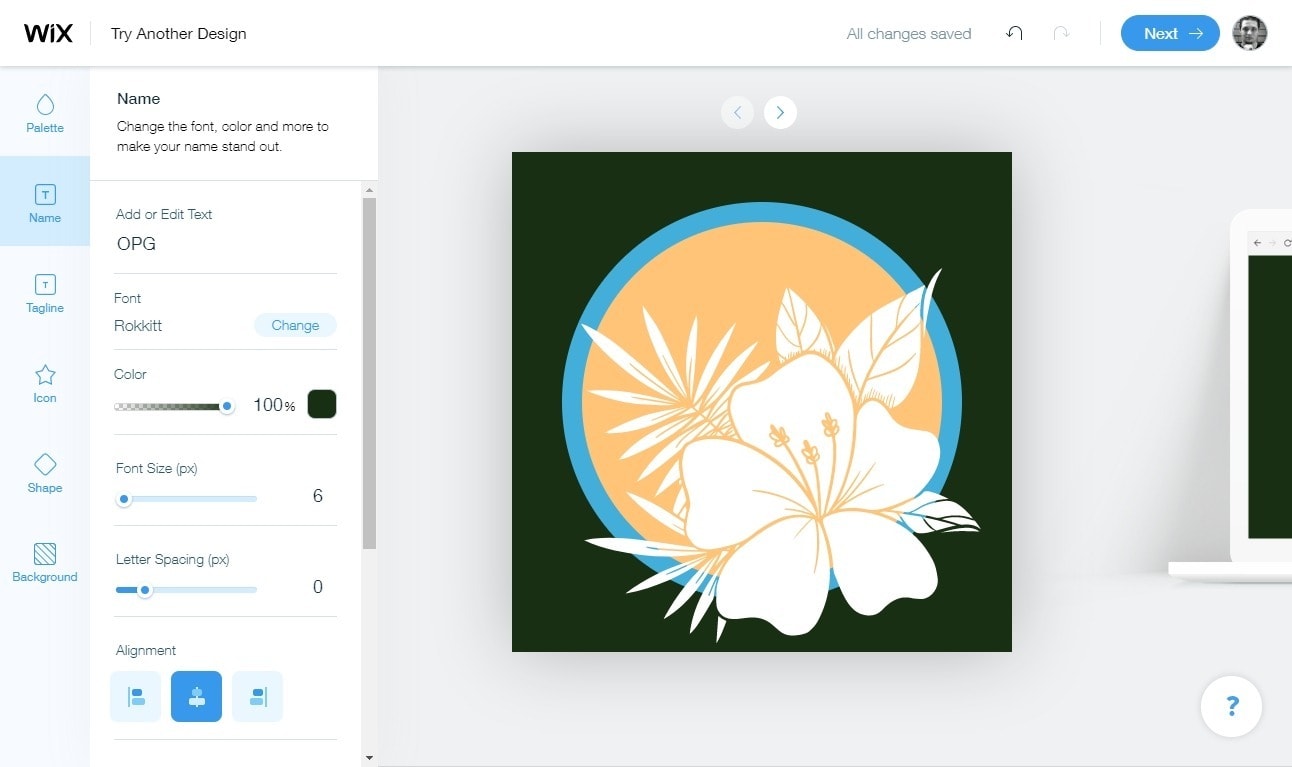 As you can see, with a good icon and come careful color choices, I came up with something pretty decent. When your avatar looks the way you want it to, hit the blue
Next
button. This will take you to the page where can either download the free preview image, or purchase your avatar at full resolution. Before you make a purchase, be sure to check our
logo design services coupon page
to see if you can get a better deal.
Expert Tip: When designing your avatar, make sure to cover up as much empty space on the canvas as you can. This will help you use all the pixels in the small, free preview image, which might make the image usable online to a limited degree. Just remember that you might not have commercial usage rights if you don't pay for the avatar.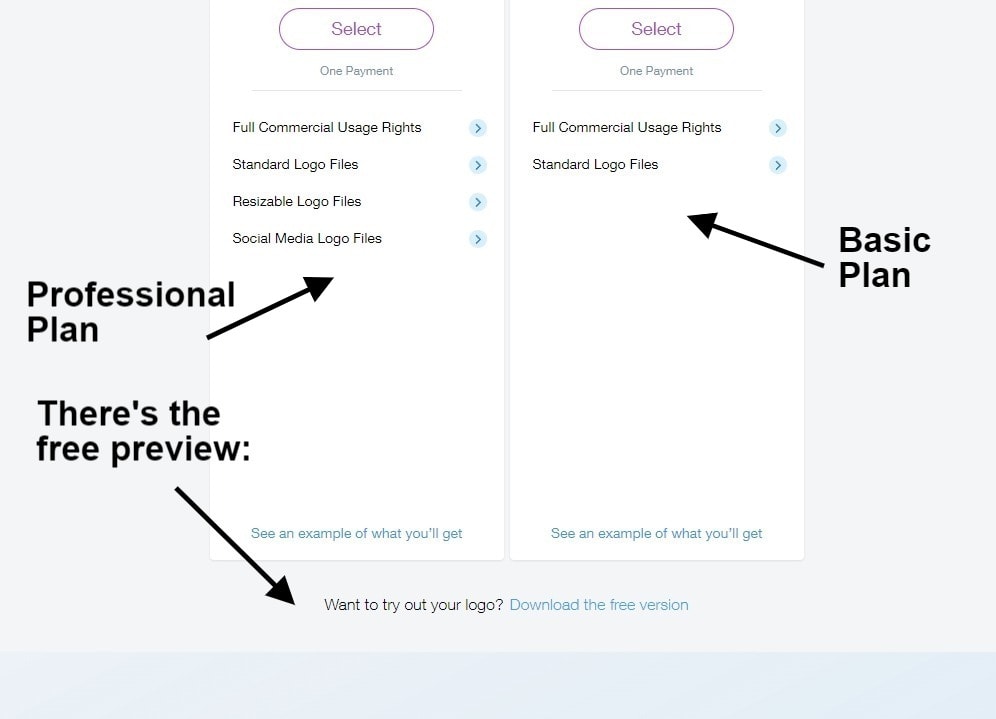 Notice that both paid plans give you full commercial usage rights for your avatar, allowing you to use it anywhere.
However, if you want to print your design on t-shirts or signs, you'll need the Professional Plan.
It includes vector files, which can be scaled to any size. Here's a larger screenshot of the first avatar I created with Wix Logo Maker, along with two others I came up with: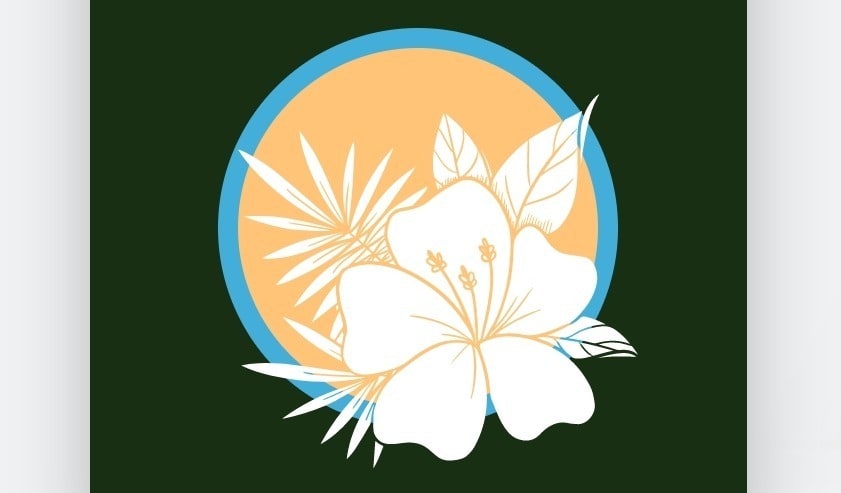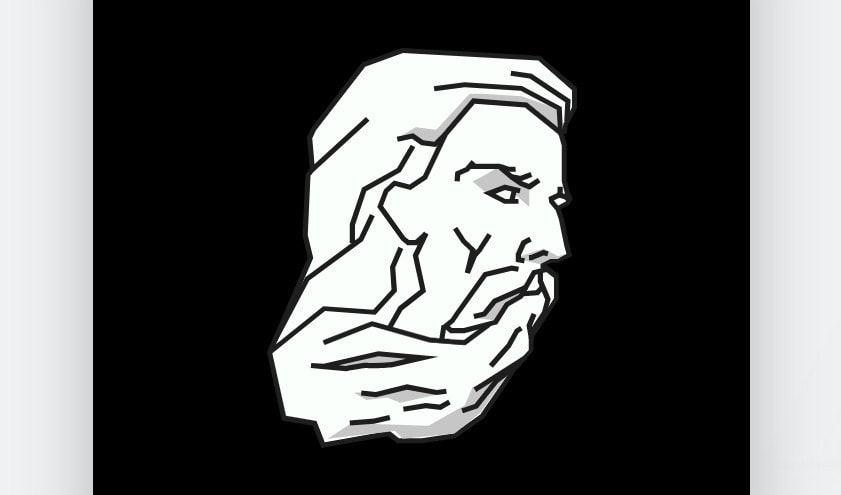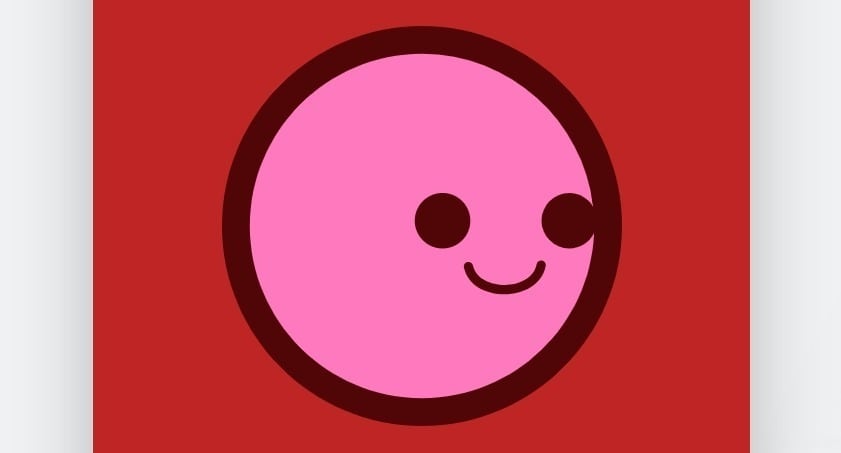 Inspiration from Some of the Greatest Avatars on the Web
Okay, you've made it to my favorite part of this article. Remember when I said avatars are art? Well, I wasn't kidding, as these eye-popping examples show.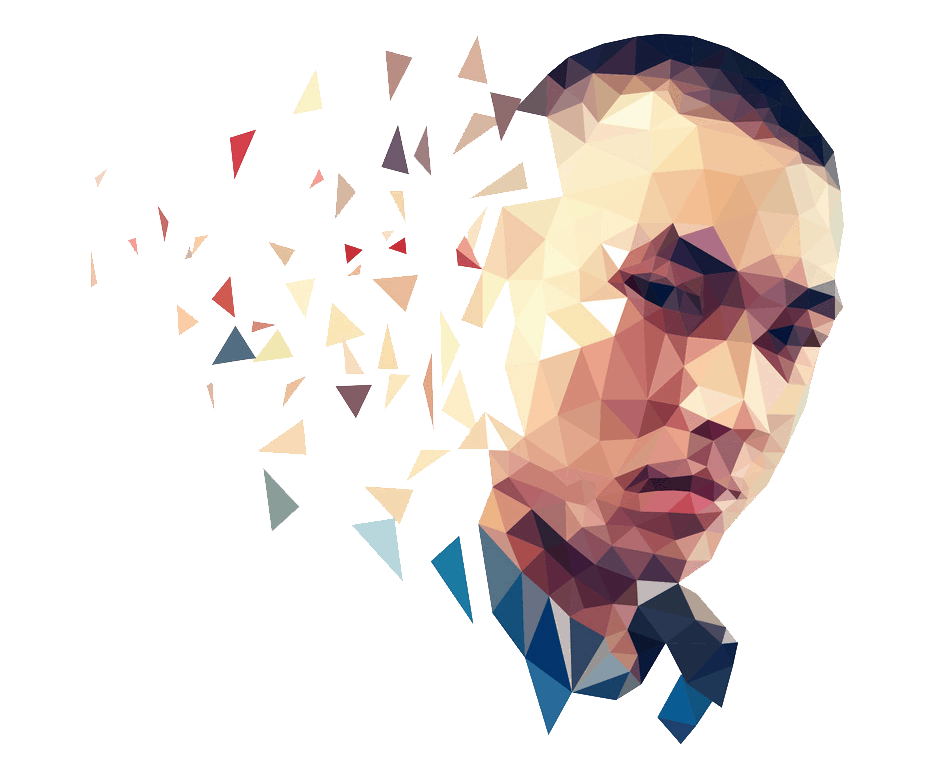 Our first entry comes from all over the Internet, on stock graphics sites. It's stunning, it's pseudo-abstract, and at small sizes it looks wonderfully textured. And I
love
polygonal-style graphics. I tried to find the original source, but couldn't.
If anyone knows who made this, please leave a comment, because I'd love to credit them.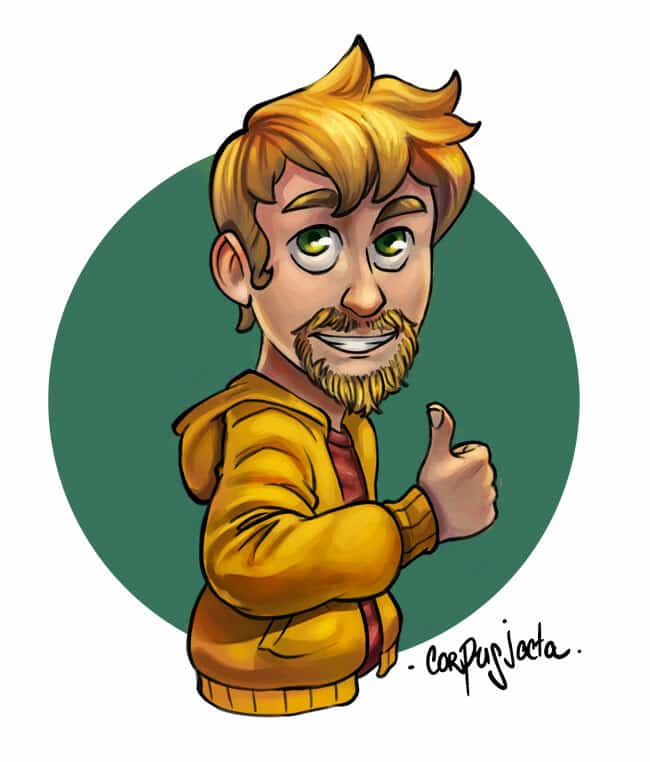 This "Minimoi" by Julien Charlier (ArtStation) is a fabulous example of the hand-drawn and digitally painted avatar style. The colors are strong but not overwhelming, and the overall design is instantly recognizable.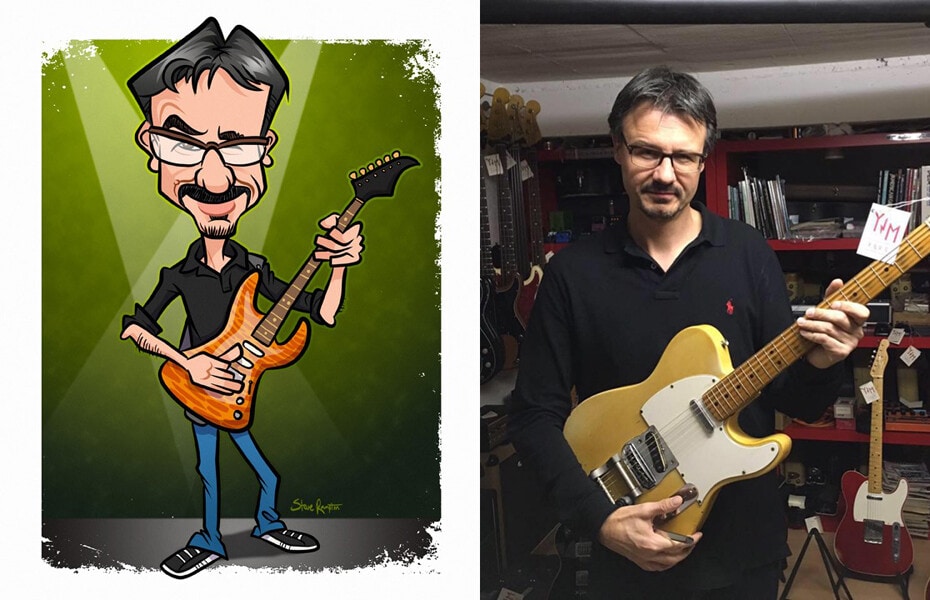 Steve Ramption (ArtStation again) created this stylish and surprisingly flattering caricature-style avatar. I like that he showed off the source material, too. The resemblance is actually quite striking, even with the exaggerations.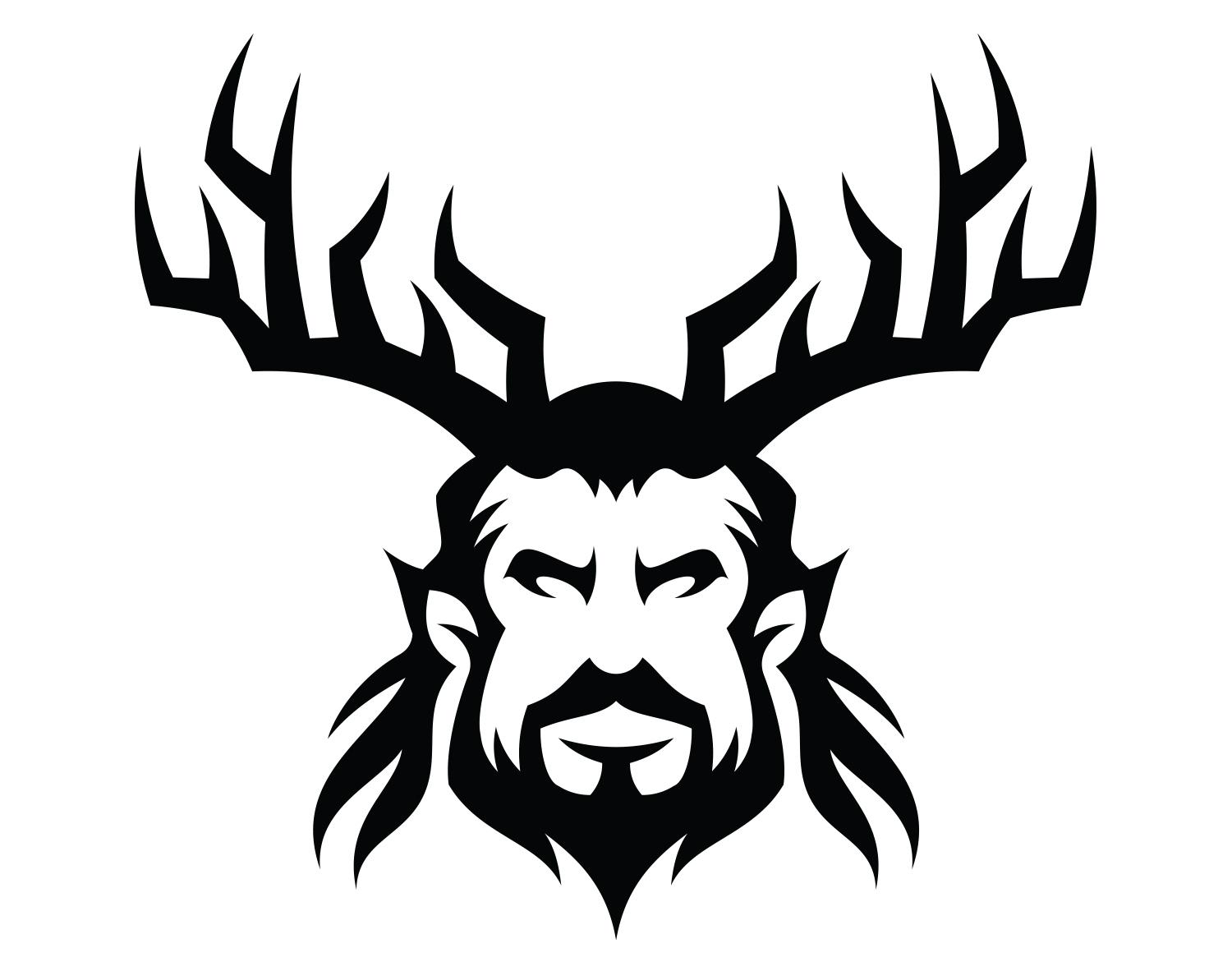 This is one of a set of avatars made by Glitschka Studios for a role-playing game (RPG).
It shows that even the most minimalist of avatars can have as much personality as any other style.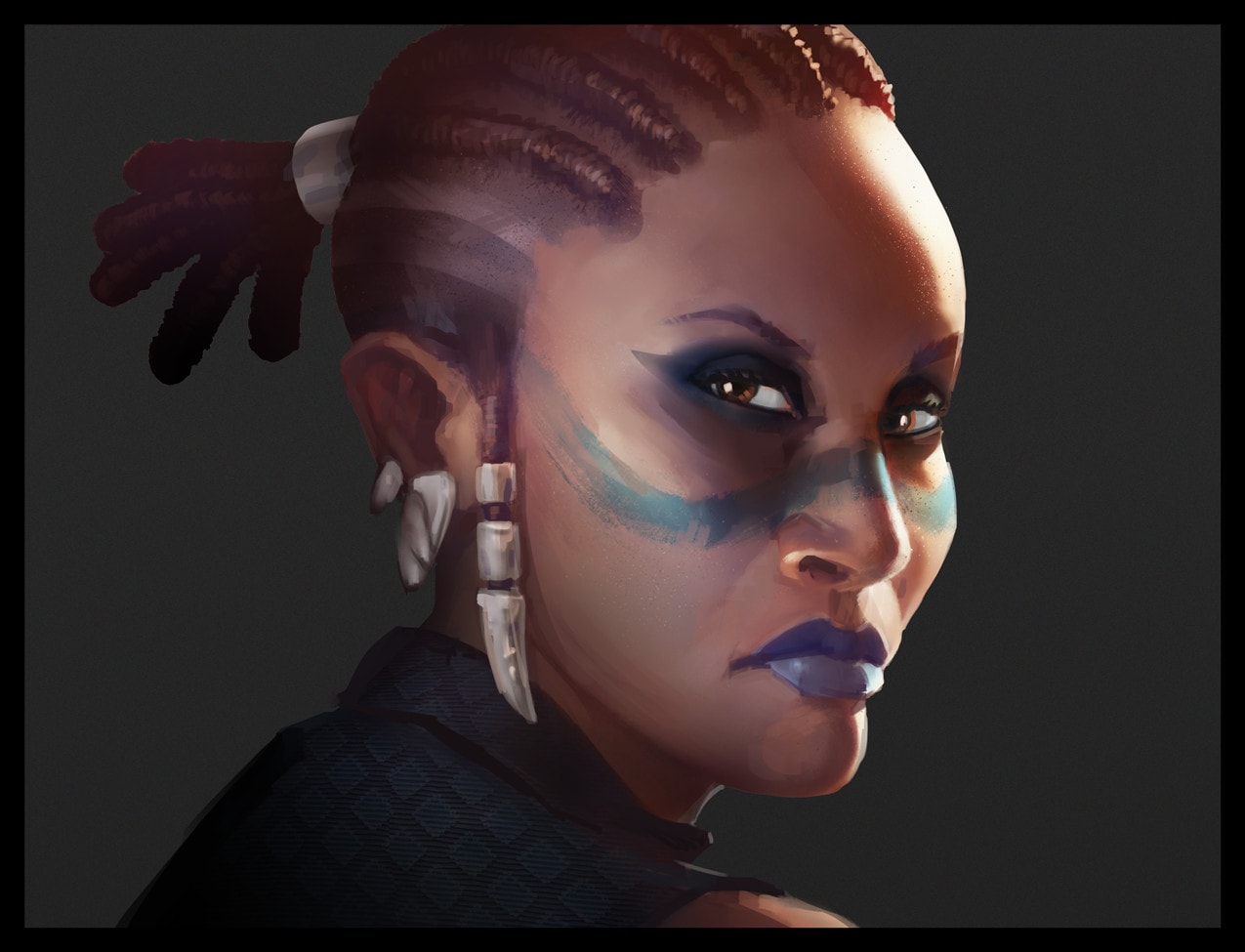 Another great digital painting, this avatar from Aheb Katib was commissioned for another game. Notice not just the quality of the art, but also the nuanced expression, the personality.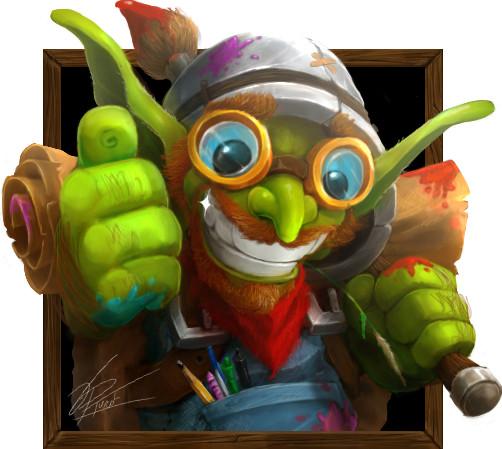 Vincent Turcot of Artstation painted this "popping" avatar for his own personal use.
I love everything about this one – the style, the expression, and the nod to his career as an artist.
This goblin makes paintings, not war. I call it Gob Ross. That's an obscure cultural reference and a pun. I apologize for both.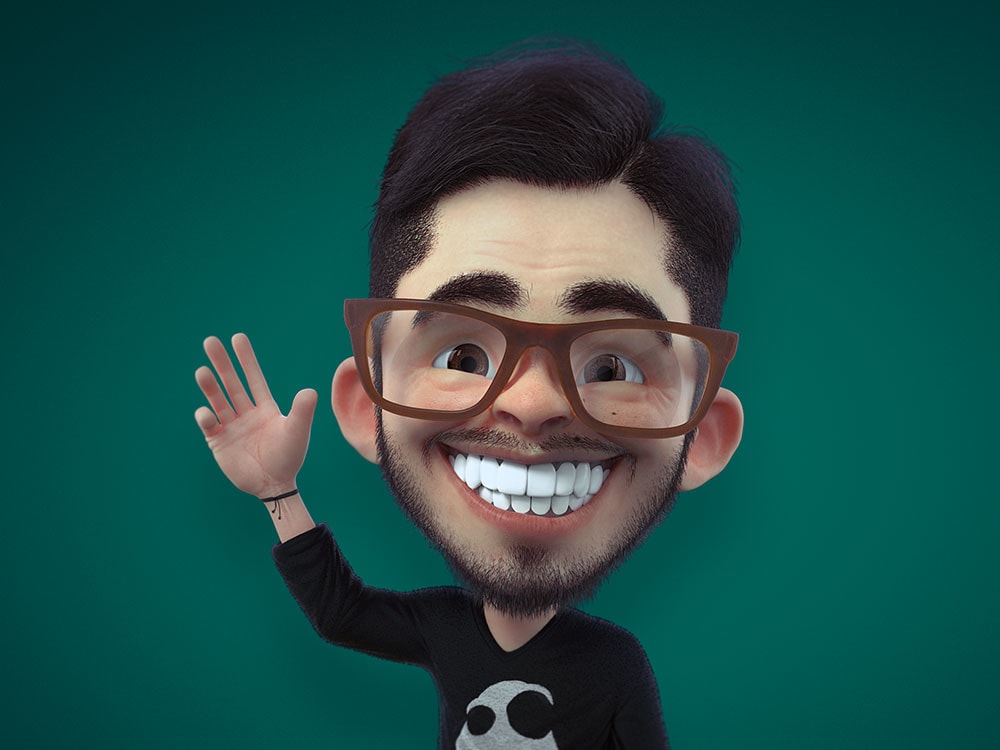 Here's an example of a custom 3D avatar, made by Pablo Munoz Gomez. The caricature exaggerations are absolutely perfect, including the expression, head size, everything. Plus, the hair is amazing.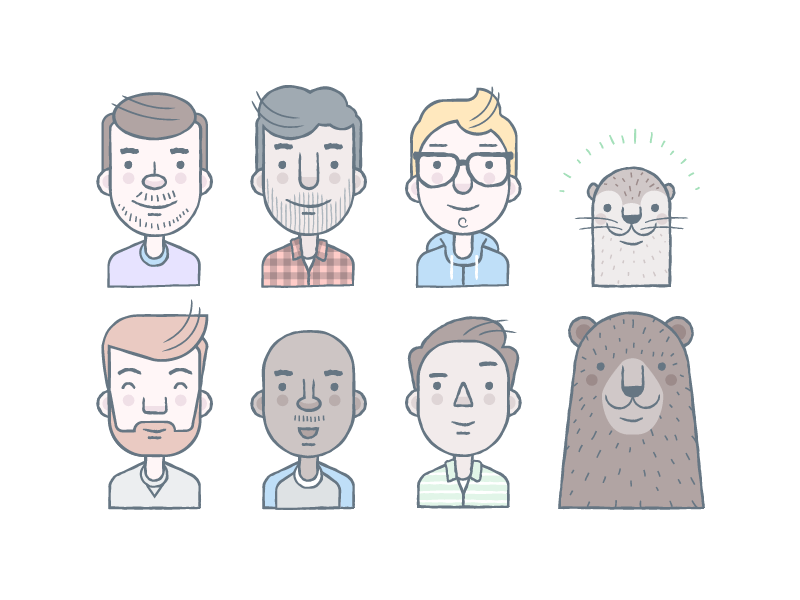 Last, the avatars in this set designed by Ryan Putnam are just gorgeous. Now, they do look a bit corporate chic, but then… they were designed for Dropbox, so that's to be expected.
The small details are especially well done,
and the overall style is delightful.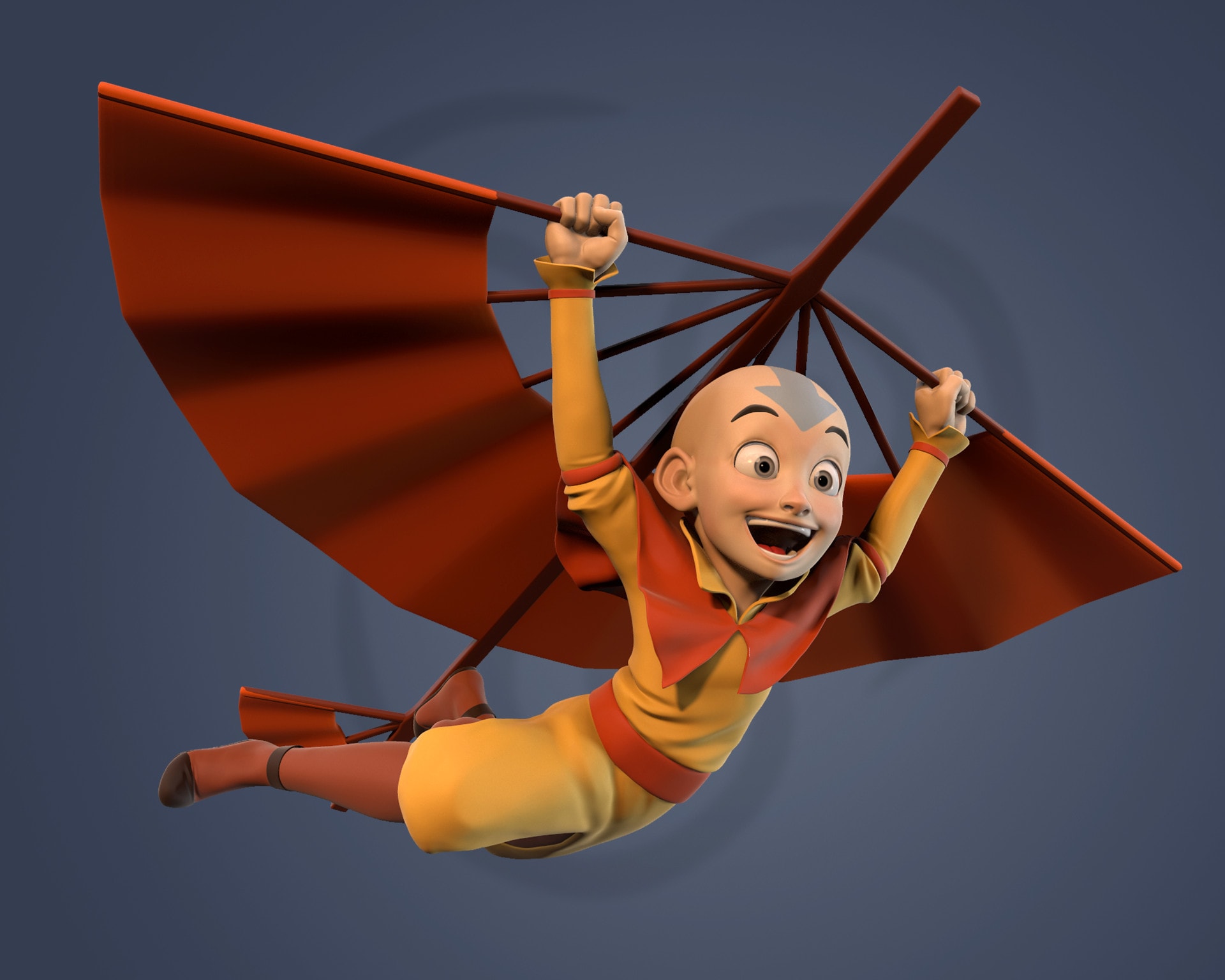 Bonus: The four nations – Water, Earth, Fire, and Air – used to coexist in harmony. However, everything took a turn when the Fire Nation launched an attack. In this time of crisis, the world's only hope was the Avatar, the master of all four elements, who had the power to restore balance. Sadly, when the world needed him the most, he mysteriously disappeared. And then Alexandre Proulx Audy brought him back.
Final Thoughts: The Best Avatar Is One That Screams "Me"!
A good avatar reflects your personality, interests, and possibly your professional background. Avatars existed as emojis before emojis gained popularity. Despite the emergence of emojis and videos, it's worth noting that nearly every video-sharing platform continues to employ avatars. The visual and emotional impact of avatars remains unparalleled by emojis. So now you know a few ways to get your avatar made, but creating a great avatar starts long before you
search Fiverr for artists
 or
try Wix Logo Maker
. First, ask yourself, "Who am I, and what do I love?" Those questions hold the key to making an avatar that gets noticed. Because whether the answer is, "a dignified professional with a calm, confident portrait," or "a cackling goblin with a paintbrush,"
if you truly do you, then your avatar will, too.
Looking for more design ideas? Don't miss our list of the
top logo design services
.