You've just set up a business, you're ready to launch, but you still need a logo. Ideally, you don't want to spend a fortune, but
guaranteeing high-quality designs can be tricky on a low budget
. Now, a decision must be made: either hire a designer, or opt for a cheaper method.
Logo design contests are a new crowdsourcing method
, where you host an online competition for amateur and professional designers to submit potential logos. You can give feedback and work with individual entrants and are granted a full refund if you don't find a design you like. Popular logo design contest platforms include
99designs, DesignCrowd, and HiretheWorld
. Thousands of businesses have found success using this method, but others claim it will never compare to working with a professional design house.
Using a contest will definitely save money
, but is it the better choice for your business? I analyzed the two options to find out.
Initial Brief
Your design brief is the most crucial part of any branding development. It ensures your unique vision is communicated successfully into the finished product.
Contest design briefs and 1:1 designer consultations have generic processes they usually follow,
although some elements may differ depending on the specific design firm or platform.
Logo Design Contest
Contest platforms all require that you create a written brief, which will be displayed once the competition is launched. This brief won't change, so you need to ensure you include all the specifics you want. In its simplest form,
you'll be asked to fill in details about your industry, company, and audience
, alongside any other aesthetic details you feel are relevant. More comprehensive contest websites will
also ask you about your brand personality
and style preferences, or get you to specify logos you find interesting.
Hiring a Designer
When you work 1:1 with a designer, you'll also need to provide an initial brief. However, it's not a static product. You'll be
granted greater freedom to create a back-and-forth with your artist,
which means you can develop the brief as the ideas grow. However, it will streamline the process considerably if you create a comprehensive overview of your needs initially. In this situation, you won't be prompted or given checklists to complete, so
you need to know what goes into creating a clear and successful design brief.
Which is Better?
If you don't have much free time,
a logo contest design brief will ensure you have all the information required
to receive a top-quality design quickly. However, if you're free to invest in a development process,
1:1 consultations allow you to refine your ideas
before a first draft is even created.
Design Process
The main difference between hiring a designer and hosting a contest is the design process.
The crowdsourcing nature of a logo competition gives it a very unique format, whereas hiring an individual artist offers a more traditional working style.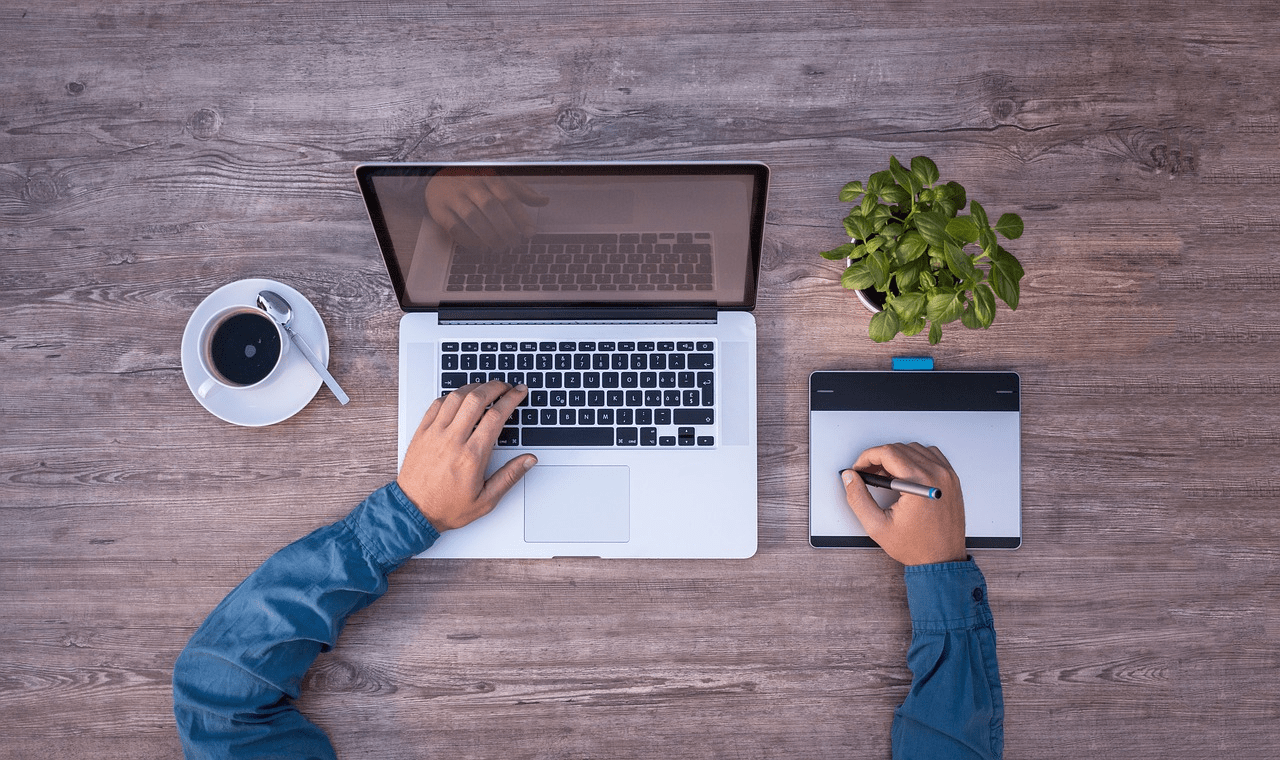 Logo Design Contest
Once your contest is launched, it's opened to entrants. Any designer can submit as many logo options as they like, and
platforms often provide over 100 entries from different artists
. You can log back into the contest at any time, and make comments on your favorite designs offering suggestions and edits. Once you find an option you like, you end the contest. Usually, logo competitions play out in one of two ways:
You find a designer you like early on and provide ongoing feedback until you're happy.
You wait until the competition is over, before opting for your favorite.
Once the contest is complete, you're transferred all the legal rights to the design.
Hiring a Designer
Hiring a designer
requires less moderation than a design contest
, but you're still involved in the process. After the initial consultation, the artist will produce the first draft, along with a summary of the brief you decided on.
You'll then be required to give feedback
, repeating the process until you're happy with the product. Often, design firms will offer a set amount of revisions, which is specified when you first sign up as a customer.
Which is Better?
The best design process for you will
depend on your other responsibilities in the company.
If you have a lot of work to do in other areas, constantly monitoring a
design contest may be too time-consuming.
In this case, you'd benefit from sticking to a set number of revisions. However, if all of your focus is on obtaining the
best logo design
, the
ongoing dialog used in logo competitions may help develop your ideas.
Finished Product
Considering the most crucial element is the final design when the day concludes. If you don't achieve a logo you're fond of, then the entire process served no purpose! Participating in logo design contests and collaborating with individual designers both entail the risk of not concluding with a successful design.
Logo Design Contest
With the most popular logo design contest platforms,
it's advertised that you'll receive around 100 entrants.
In reality, this figure can range from approximately 30-150. It all depends on how much you can pay, how many designers are inspired by your brief, and ultimately just sheer luck. It's possible that the contest won't provide a final product that you like; in this case,
you're guaranteed a full refund.
To ensure the best results, it's important to be active and provide ongoing feedback throughout.
Hiring a Designer
As you're granted more 1:1 time with individual designers, the likelihood that you'll end up with a successful final product is much higher. However, that's not guaranteed.
The skills of a designer often correlates directly with the fee you pay.
While expensive design houses are likely to provide quality artists, many freelance platforms have no regulations. For example, hiring a designer from
Fiverr
or
Upwork
could result in an inexperienced worker
who is incapable of meeting your needs.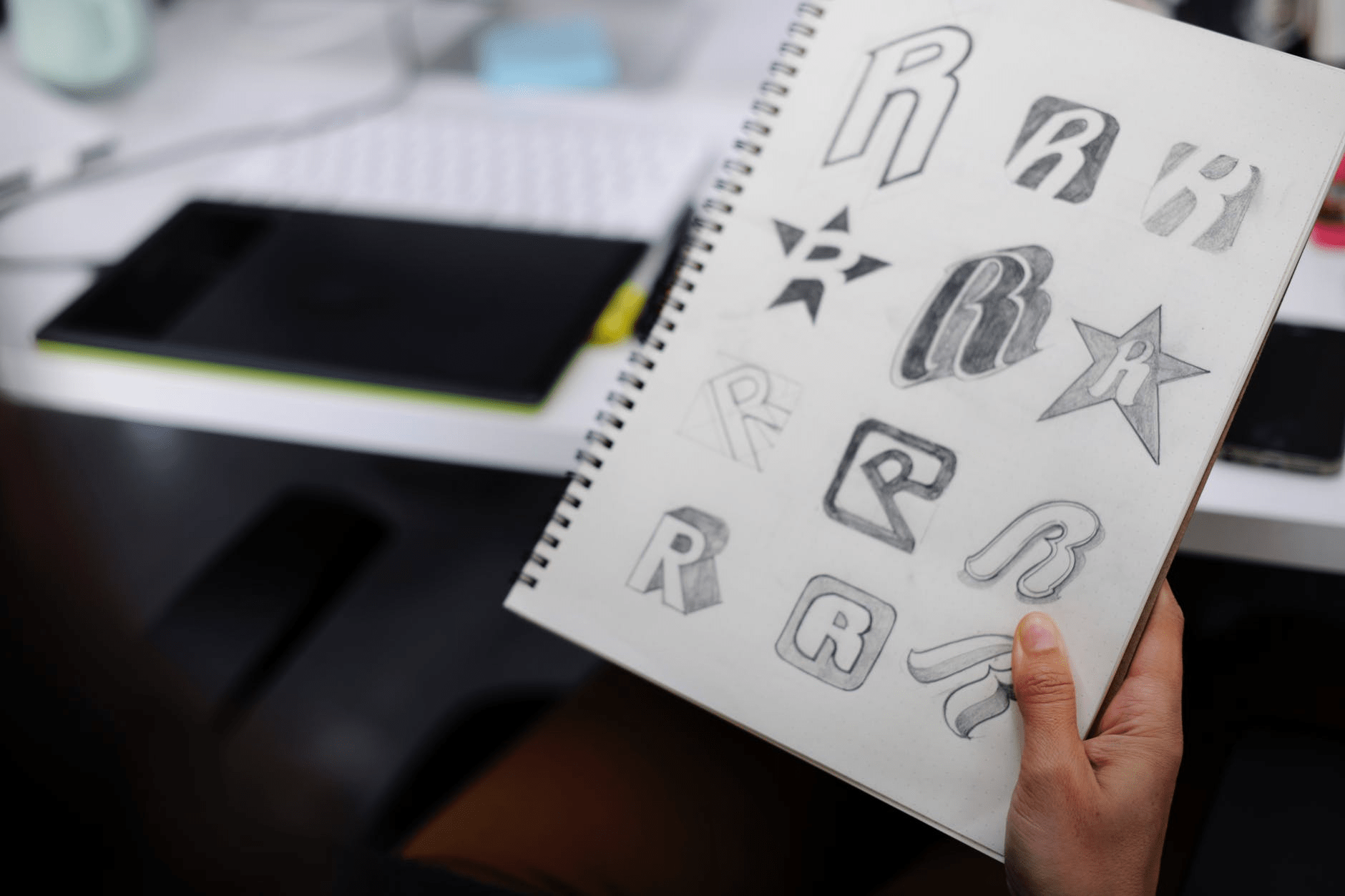 Which is Better?
Overall, hiring an individual designer is more likely to result in a product you're happy with. However,
thousands of companies have found success with logo design contests.
99designs
boasts over 500,000 happy customers, for example.
Value For Money
Another significant difference is price.
In general, the logo design contest will get you more for your money. However, budget options for working 1:1 with a designer do exist. Keep in mind, though, that
price is usually a good indicator of quality
when hiring an artist directly.
Logo Design Contest

Logo contests can start under a hundred dollars. The websites that host the competitions usually
offer a tiered pricing system or let you set your own budget
. Different price packages come with varying benefits, such as access to more designers, more revisions, and a variety of file formats with your finished logo.
The average price range of a basic plan is $200-$300.
If you set your own budget, remember that low-cost projects may not attract the highest caliber of designers.
Hiring a Designer
While logo design contests afford you the opportunity to work with multiple designers, hiring a designer directly limits you to working with one. Considering this,
it's usually the pricier option.
Working with a reputable professional designer could cost you over a thousand dollars; you
can find freelancers online for around a fifth of that price
, which is similar to the cost of a design contest. It is possible to use budget work websites like
Fiverr
to
hire artists for $5, but these platforms don't provide any quality guarantee.
Which is Better?
Branding budget is unique to each company. However,
most small businesses could benefit from cutting costs.
Logo design contests allow you to work with a plethora of designers, and ensure a refund if you're unhappy. This flexibility makes them a smarter financial investment than hiring an individual designer.

Logo Design Contest vs Hiring a Designer – Which Should You Choose?
After inspecting all the elements,
no clear winner exists.
The best choice for you business depends on your individual requirements. Different people will benefit from different methods.
You'd do best with a logo design contest if you have a strict budget,
but don't necessarily have a clear vision of the finished product. The number of designs affords
more scope and experimentation
, but you'll be
required to invest more time
into the project for a better final result.
You should hire a designer if money is not an issue
. It's also preferable for those who
know exactly what they want
and just need an artist to execute it. However, you also need to be willing to discuss the idea throughout the process. This option allows you to
delegate the majority of the workload,
as the designer will take responsibility for most of the creative development.
Both options have the potential to devise unique, professional-quality logos
that will represent your business and company vision.