When your brand image depends on a single letter, every detail has to be just right.
Wishing you could just hire a designer? Well, you can – and for far less money than you might think.
Jump down now
to get the inside scoop on hiring a logo designer for only $5.
I'll also show you how to create your own letter logo with one of my favorite DIY logo makers. For extra inspiration,
see my list of famous letter logos below.
9 Best Letter Logos
How to Hire an Expert Designer for a Surprisingly Low Price
As you can see, a
lot
of careful design choices go into turning one solitary letter into a logo that potential customers instantly recognize and trust. So how do I do it? Truthfully, I usually don't. My secret is to leave the tricky design process to someone who really knows what they're doing.
On Fiverr, you can hire a professional logo designer for as little as $5
. To get started, just
head to the Fiverr homepage
 and choose
Logo Design
under the Graphics & Design category.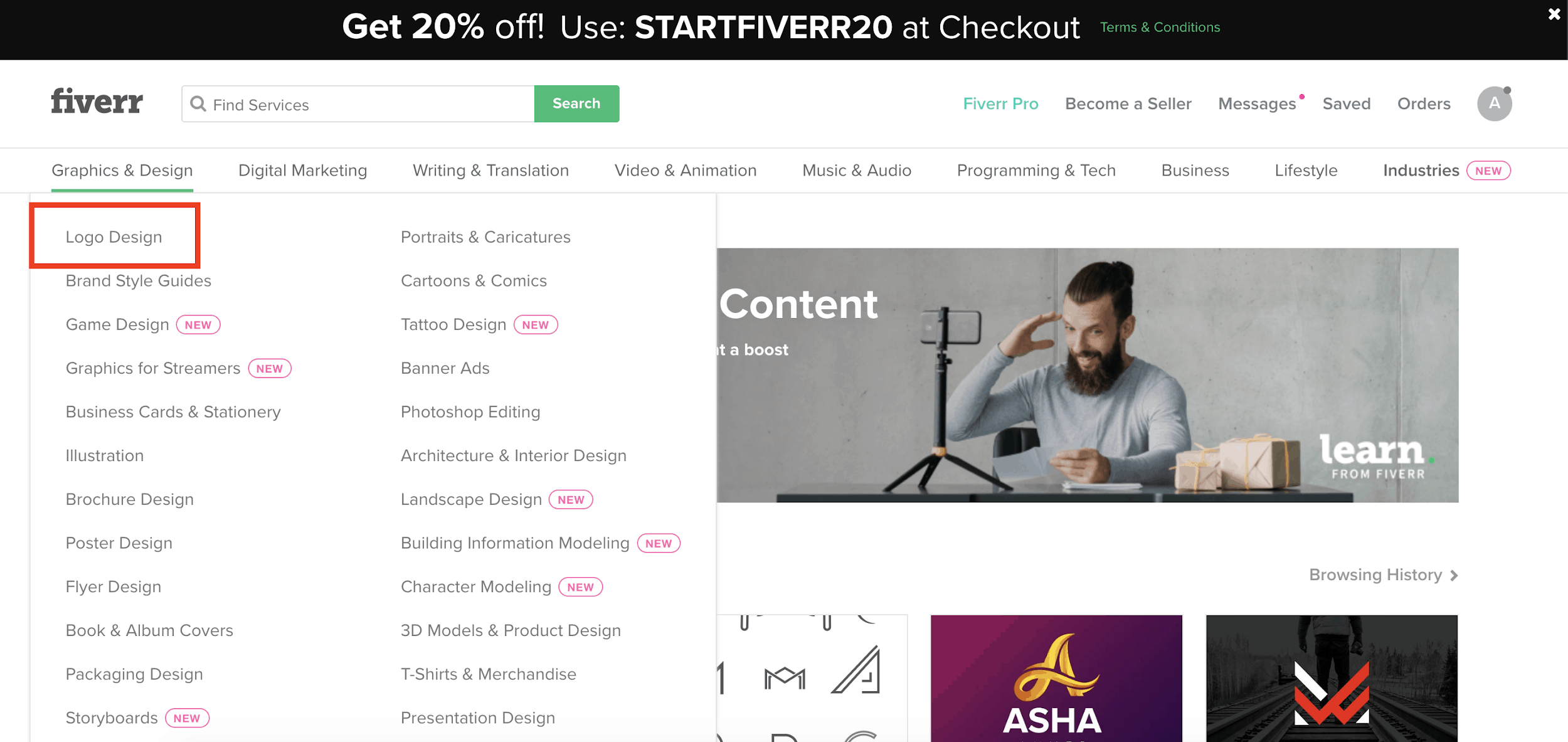 From there, you can manually browse logo designers, search profiles by keywords, or even post a request and have logo designers reach out to you. There's no built-in filter for letter logos, but you'll get good results by using the search bar at the top. I found that "letter logo," "initial logo," and "single letter logo" brought up the most relevant results.
If you're not confident about the look you want for your logo, you can also take advantage of the logo design wizard.
It walks you through a series of simple questions to narrow down your search results.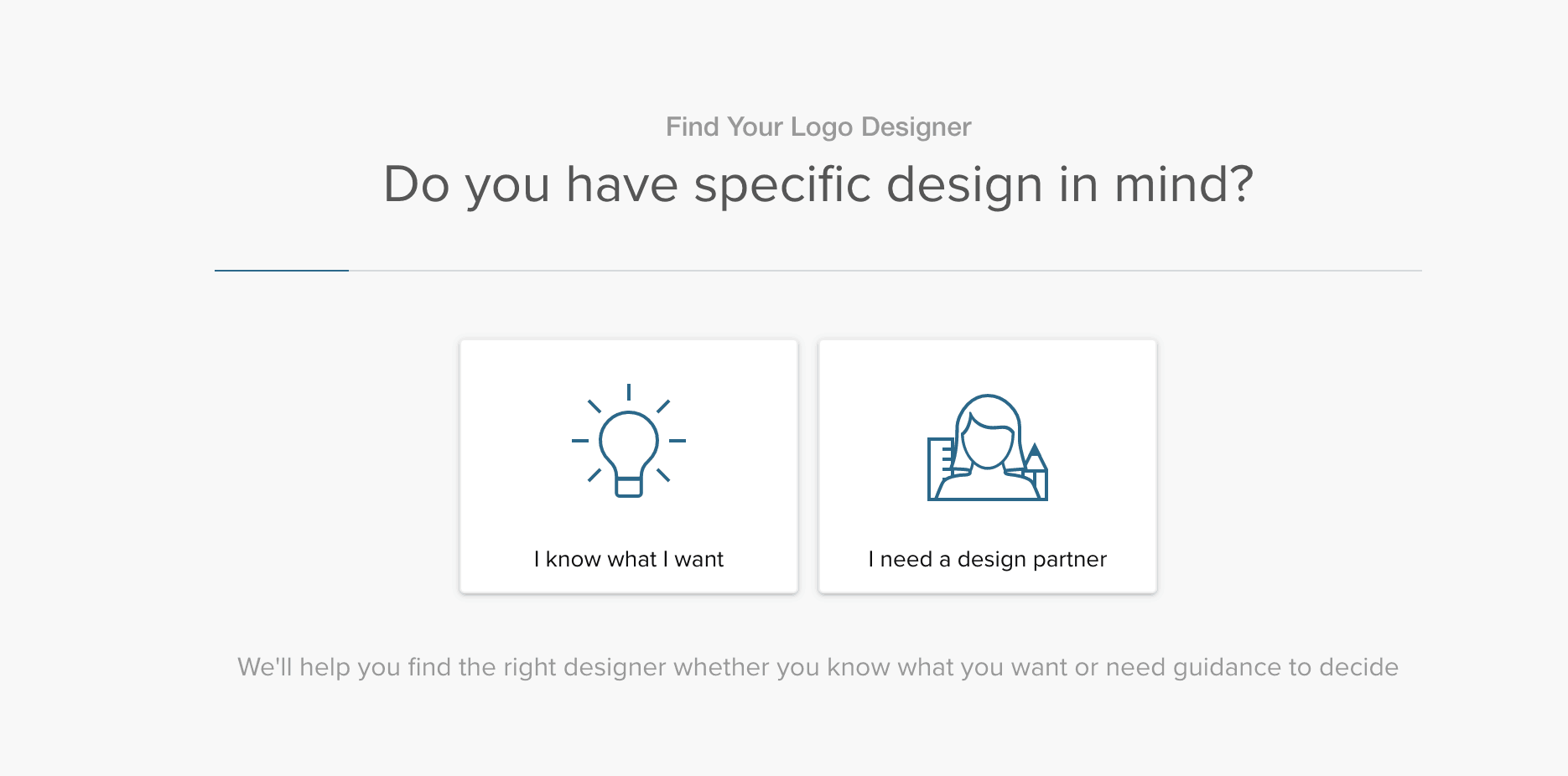 On Fiverr, the details of your "Gig" (their term for any project), including the price and number of revisions allowed, will depend on the designer you hire.
To get the best results, I recommend:
Thoroughly reviewing each designer's portfolio and profile
Reading designers' client reviews
Using Fiverr's built-in messaging system to ask a designer questions before hiring them
Making sure you understand your designer's revision policy and delivery timeframe
You can check those last two critical bits of information on the Gig page before you click
Continue
: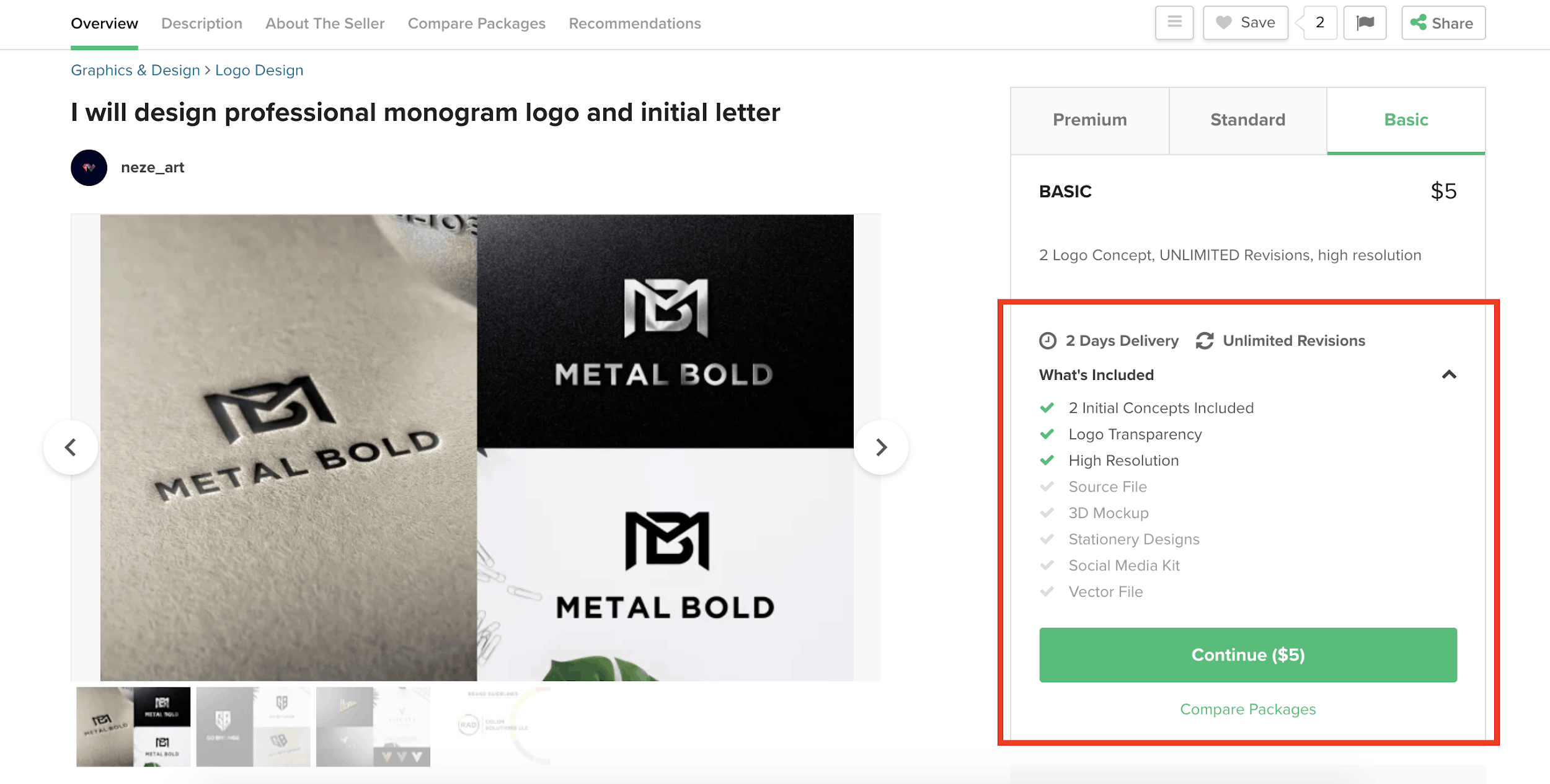 If you hire a designer on Fiverr, you won't have to struggle with the oh-so-difficult balance of simple but not boring, recognizable but not plain, and unexpected but still clear all by yourself. (And you
won't
get stuck with a generic letter from an open-source font, which is exactly what you might get from an online letter logo maker.) Fiverr also offers a built-in escrow system, so
your funds will only be released after you've officially approved your logo design
. You can request revisions before approving the design, and you can file a dispute to get your money back if a designer fails to fulfill the contract. This all might sound too good to be true, but it's not – and we've seen the proof! My colleague tested all of the biggest logo design services, and you can see the results of his
logo design comparison project
for yourself. As a designer myself, I was pleasantly surprised at the quality he got on Fiverr for just $5! Here are a few letter logo designers I found on Fiverr in about 15 minutes of browsing.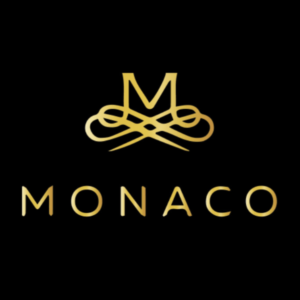 Logo by sarahborispro
(hire sarahborispro for $5)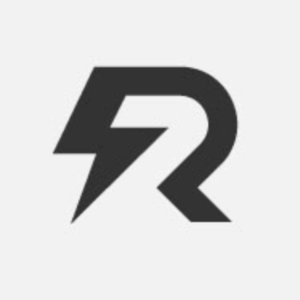 Logo by hipnosstudio
(hire hipnosstudio for $250)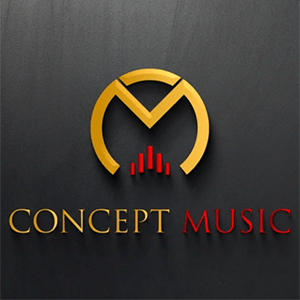 Logo by adi_graphics196
(hire adi_graphics196 for $16)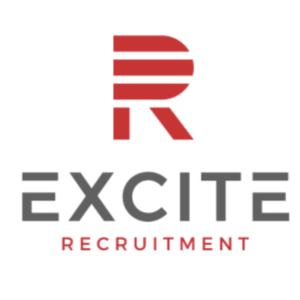 Logo by ahmadjirjis
(hire ahmadjirjis for $15)
To learn more about hiring a logo designer on Fiverr (and get some extra pro tips), read our full-length expert Fiverr review.
How to Make Your Own Letter Logo
There are a bunch of DIY logo design platforms out there, and I mean a
bunch
. But
for a single-letter logo, my favorite logo maker has to be DesignEvo
. Here's why:
It offers some of the most creative customization options, so there's a better chance that your logo won't look bland or generic.
It has a built-in search filter for letter logos to save you time.
It lets you download and use your logo for commercial purposes without paying anything. (Yes, it's really FREE, unlike most so-called free logo makers.)
Below, I'll show you how this letter logo maker works, step by step. For a more in-depth look at the pros and cons, don't miss our
expert DesignEvo review
.
1. Get Started
Just
head to the DesignEvo homepage
 and click
Make a Free Logo
to begin. You do NOT need to sign up first!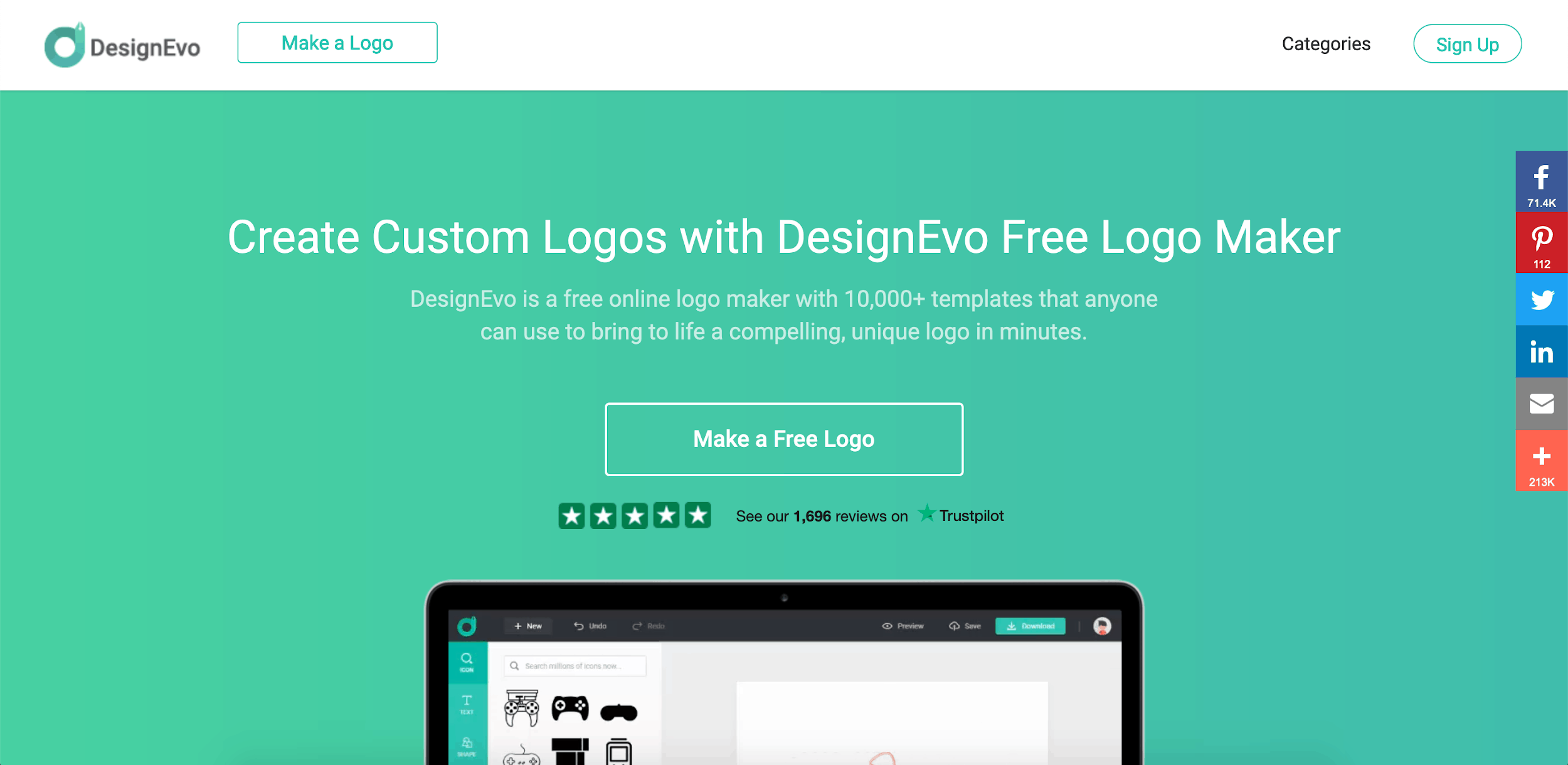 2. Choose a Logo Template
Unlike many DIY logo makers (like
Wix Logo Maker
), DesignEvo does not use artificial intelligence (AI) to generate a custom logo for you. Instead, it offers a library of 10,000+ logo templates. Sifting through that many templates might seem daunting, but there are several options to quickly narrow your search. For example, you can search by keyword (e.g., industry or icon), you can browse the
Letter
category. Or, if you're feeling good about your design skills and have a pretty clear idea of the look you want, you can even start with a blank page.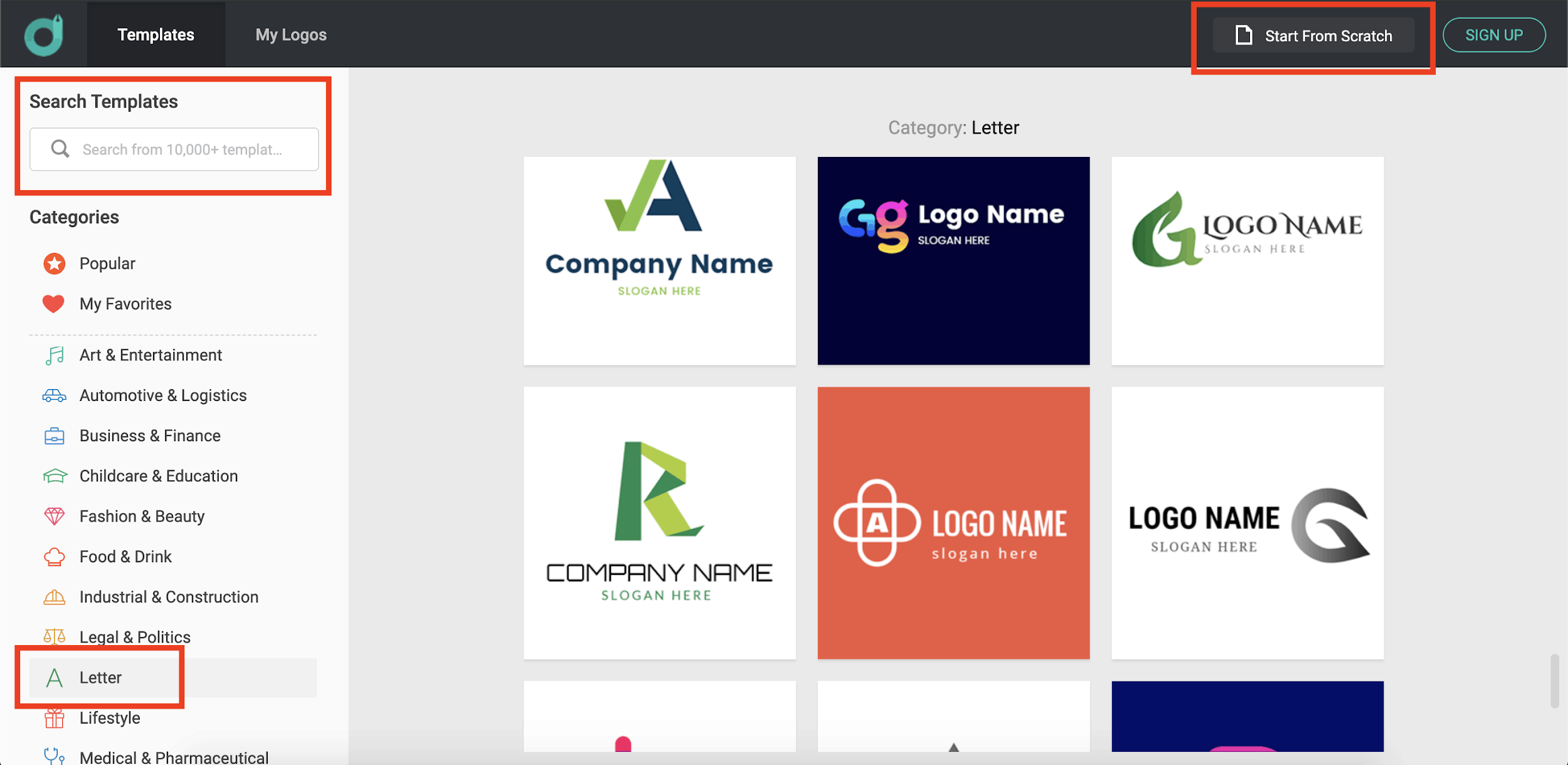 Pro tip: I usually avoid logo makers with pre-designed templates, most of which are pretty blah. But DesignEvo's templates are good enough (and customizable enough) that I've been happy with the results I can get. Another small but amazingly helpful feature is that DesignEvo opens each new logo template in a new tab of your browser, so you can easily work on multiple versions at the same time. Summing up: Don't put any pressure on yourself to make the perfect choice when you first select a template! You can change almost everything about it, and you can even work with several templates at once.
3. Enter Your Logo Information
This step is actually (and oddly) optional, but I definitely recommend entering your company name here.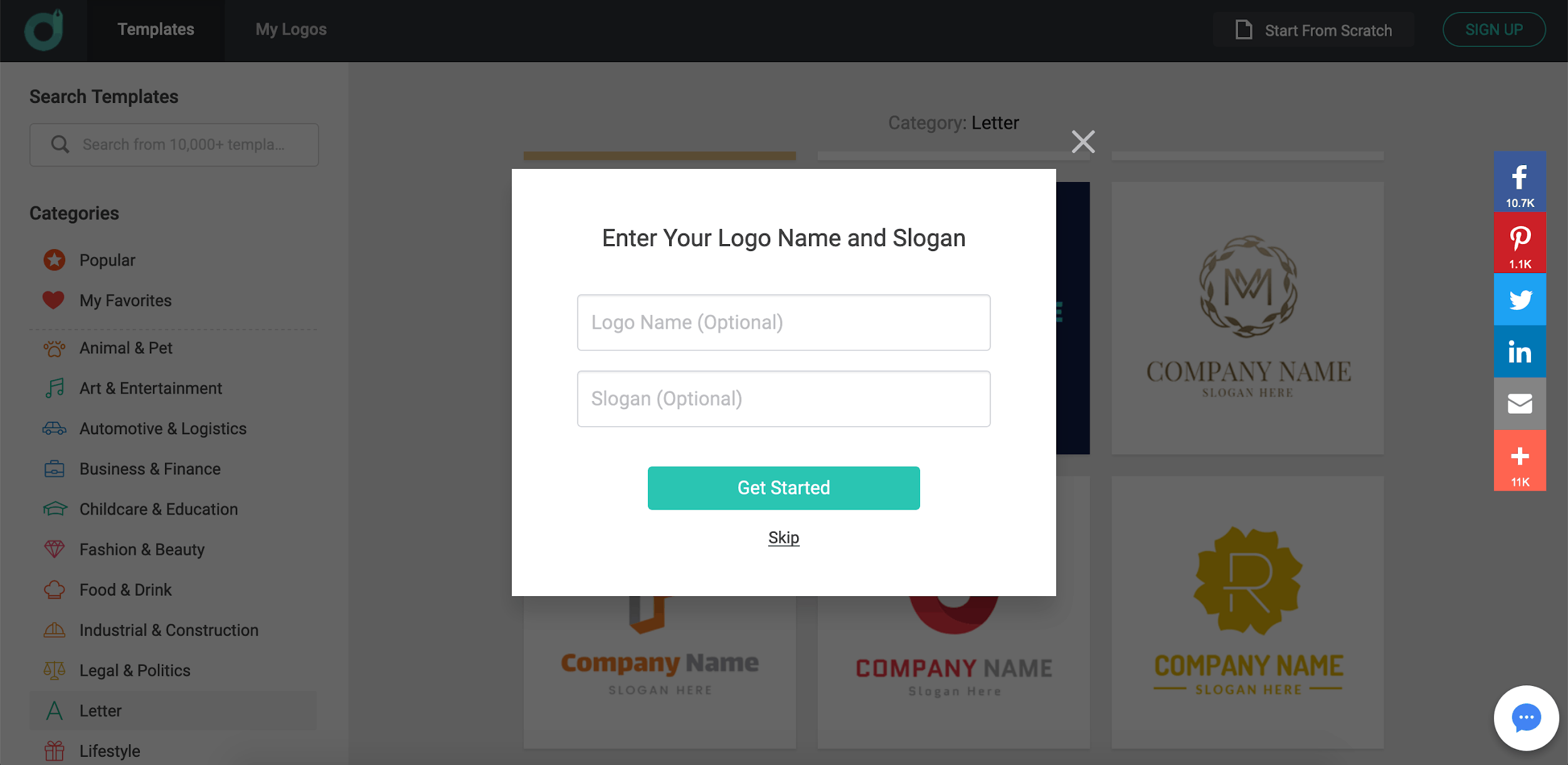 Pro tip: Even if you plan to use only the letter part of your logo for most purposes, I suggest designing a version that also includes your full company name. If you have a tagline, you could even make a third variation with the letter, the company name, and the tagline. That way, you can use the logo in all kinds of contexts without having to reinvent it. The more versatile your design, the better off you'll be!
4. Customize Your Logo
Now comes the fun part: you can make as many or as few design changes as you want! When you first enter the editing screen, DesignEvo will offer a few helpful tips to get you started. But even if you're pretty new to design, the editing interface is clear enough that you won't need much guidance.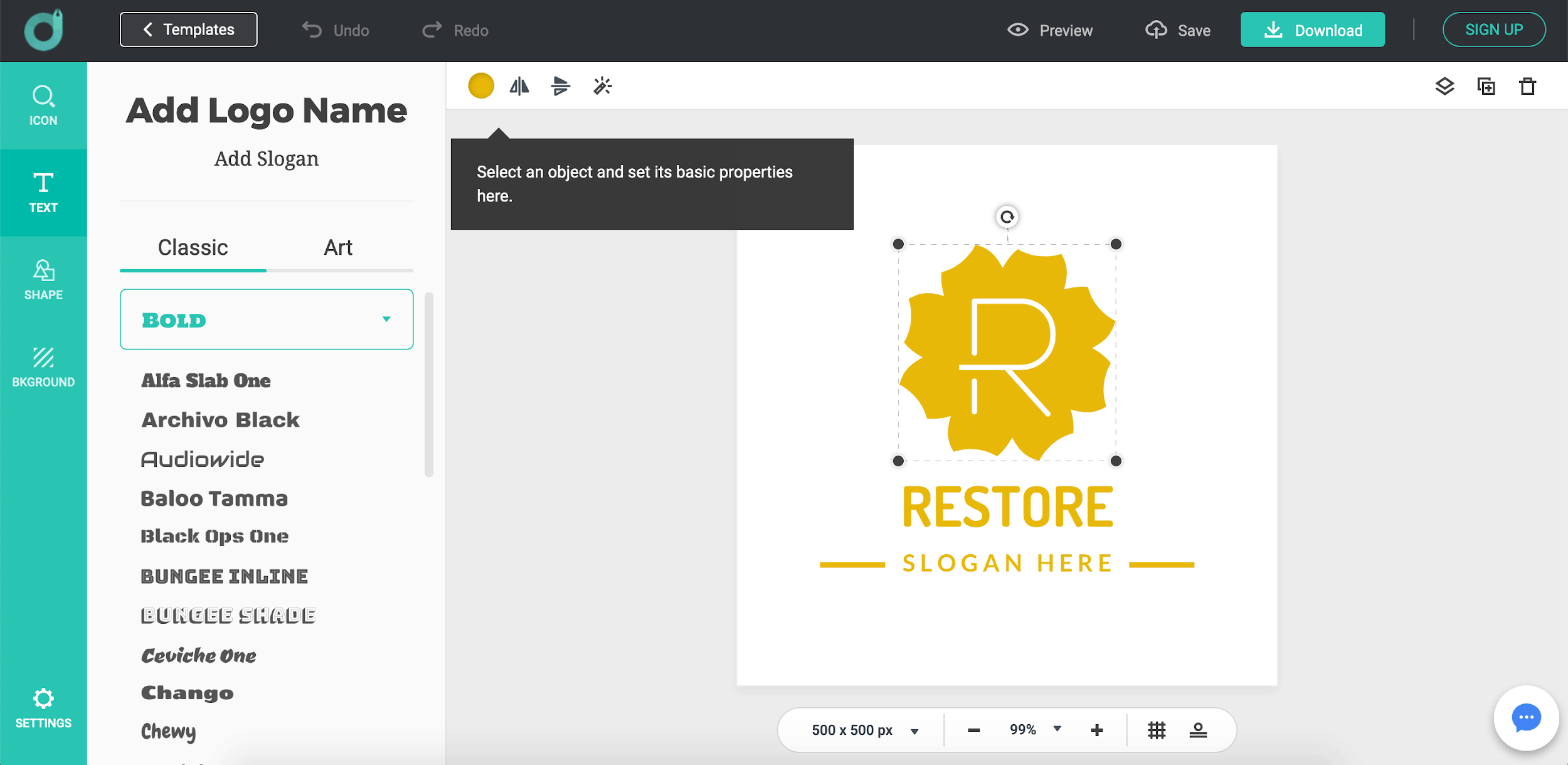 DesignEvo gives you almost unlimited control to customize your logo.
You can try new fonts, change icon colors, add a background shape, and more. Unlike with some other DIY logo makers, you can also:
Add unlimited shapes, icons, or text boxes (most logo makers set limits on all these)
Drag and drop elements to position them anywhere
Use Ctrl/Cmd+Z to undo edits instantly
Turn on a grid of background dots to help you align objects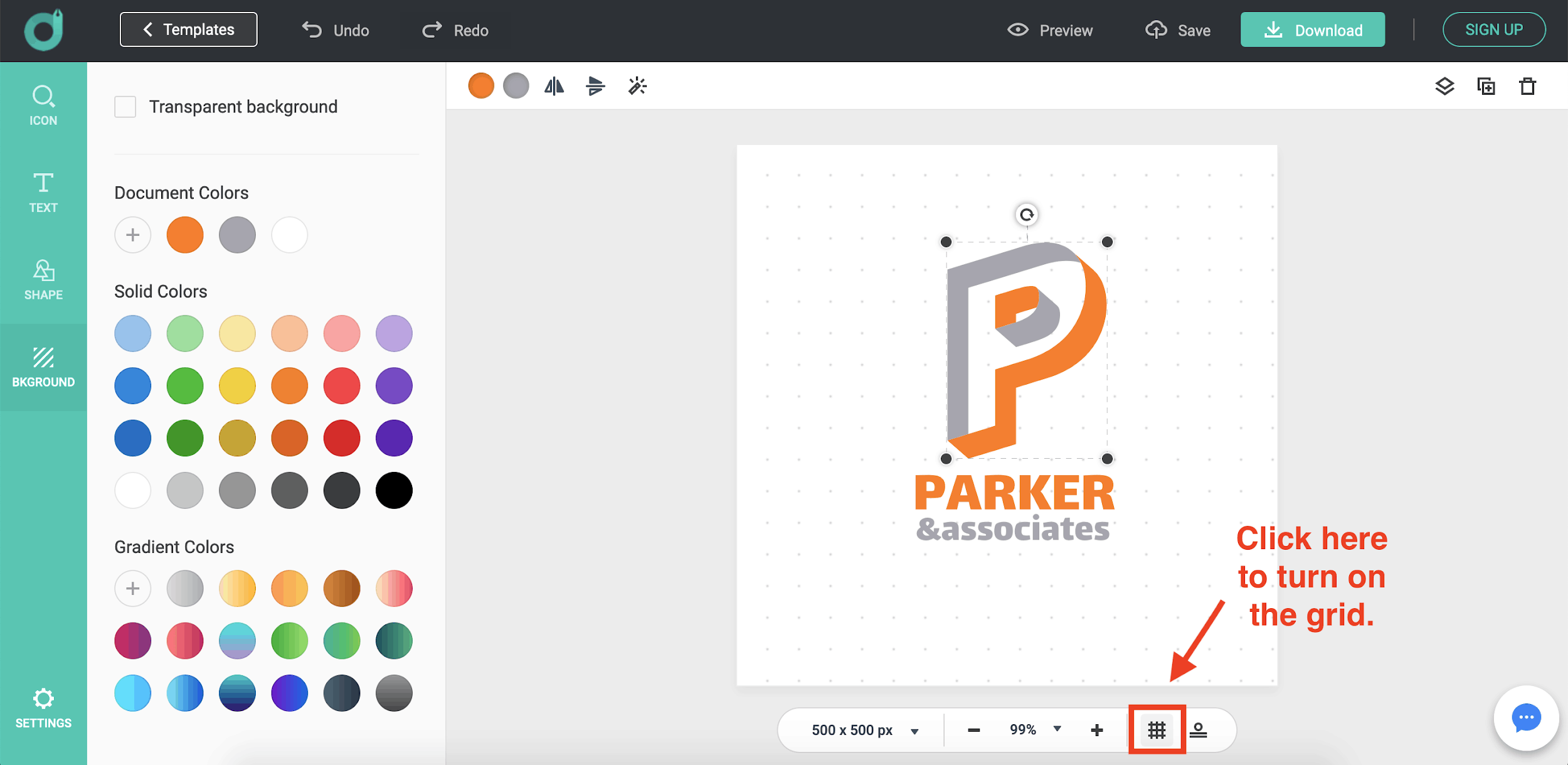 Basically, if there's a design option you can think of, you can probably do it in DesignEvo. Then again, if getting your logo made quickly is priority one, you can just stick to the attractive, pre-designed templates. Totally up to you.
Pro tip: Keep your audience and industry in mind when choosing your logo's fonts and colors. A construction firm might benefit from a bright orange color and solid, squarish font. A luxury salon or family-friendly grocery store would probably want to avoid these traditionally masculine and aggressive characteristics.
5. Finish Up and Download
Once you're done customizing your logo, click
Download
in the upper right corner to go to the checkout page. You have a few options here for your next steps. If you don't wish to make a purchase,
you can download a small, low-res logo for free.
It won't be suitable for printing, but you can use it online for commercial purposes, as long as you credit DesignEvo.

If you want to use your logo for printing and other large applications, though, you'll need to purchase one of DesignEvo's two paid plans. With either option, you'll get high-res files and unlimited edits to your logo, forever.
Pro tip: You know those blurry or pixelated images you see every once in a while? Pixelation happens when the original file is not large enough for the print or display size. To avoid such low-quality prints of your logo (especially at larger sizes like posters or billboards), you'll need scalable vector files. Common vector file types include EPS, AI, PDF, and SVG.
Wondering how logos made with DesignEvo actually look? Here are a few logos I made using templates from the Letter category. (Notice that I've made variations with and without the company name and tagline.)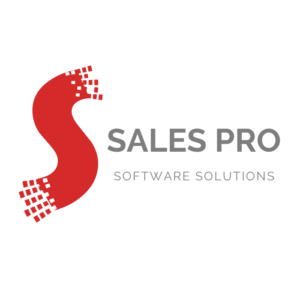 The bold red screams excitement and action, while the gently curved S represents a path of progress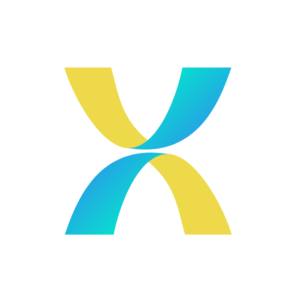 With two bridge-shaped icons forming an X, this logo would be great for a youthful, techie company.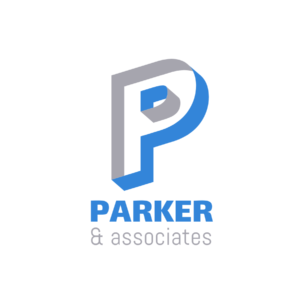 A reliable yet friendly shade of blue and a modern sans serif font look professional but not too serious.
The high contrast and energetic yellow of this badge-style letter logo would be perfect for a sports team.

Get Inspired by Famous Letter Logos
Did you know that some of the most successful companies in the world use single-letter logos? Below are some legendary examples of how you can say
a lot
with just one letter.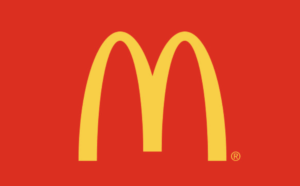 The
McDonald's
logo is one of the most effective examples of corporate branding in history. This logo works perfectly at every size (from small fry containers to huge roadside signs), it's simple enough that even kids can draw it from memory, and its red-yellow combination immediately grabs your attention. According to color psychology,
yellow triggers your appetite
, too.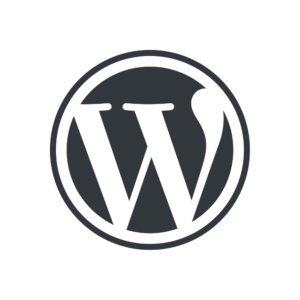 WordPress's
badge-style logo keeps things simple, with white W set against a very dark gray background. The serif font feels bookish and intelligent, but the water drop effect on the right side adds a hint of playfulness and personality.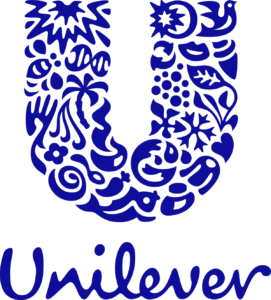 An idea that has been copied by companies around the world, the
Unilever
logo shows just how much is possible within the limits of a single-letter design. The 25+ icons within the U represent Unilever's expansive portfolio of products, ranging from health and beauty to food and home goods. The only downside to this friendly and creative logo is that it's hard to see everything that's going on at very small sizes.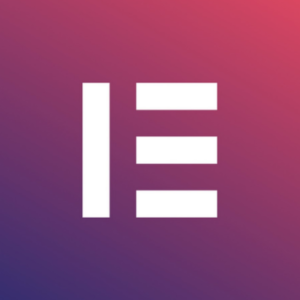 The
Elementor
E represents a particularly clever use of shape in letter logo design. If you aren't familiar with Elementor, it's a tool that allows you to design website pages by dragging and dropping various content blocks (if you want to learn more, don't miss our
expert Elementor review
). The white rectangles in this logo mimic those content blocks, so the E reflects how the product actually works. Very smart!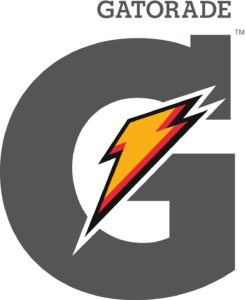 Using a bold slab serif G in a muted dark gray,
Gatorade's
logo places the strongest visual emphasis on the bright orange lightning bolt in the center. Just like the sports drink itself, this logo offers a jolt of energy and excitement, heightened by the vibrant colors and sharp diagonals of the lightning bolt.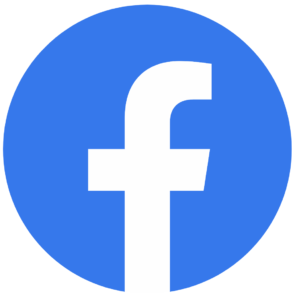 The
Facebook
logo has evolved in small ways over the years, while maintaining the same general font style and color scheme. The recent change to a brighter blue adds an extra touch of youthfulness and friendliness, while the use of a lowercase F (with an uneven crossbar) gives off a casual, laid-back vibe.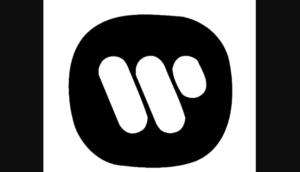 This logo for
Warner Communications
was designed by Saul Bass, one of the most iconic logo designers in history. Its simplicity comes from three rounded strokes that form a stylized W, which is easily recognizable but definitely not a plain, boring letter. (Unfortunately, this logo was phased out when Warner Communications became Time Warner and then WarnerMedia.)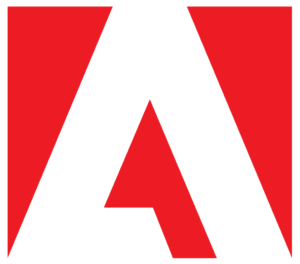 Last but not least, I can't miss the chance to bring up the original design king,
Adobe
. Adobe's simple letter uses the same A silhouette as the company's original, 1982 wordmark, but adds a punch of excitement with the vibrant red background. It's simple, memorable, and easy to recognize at even at very small sizes.
Ready to Create Your Letter Logo?
Don't be fooled by the seemingly simple design of a single-letter logo. Creating an effective letter logo takes real effort and skill. Often, you'll get the best return on your time and money by leaving the design work to a professional, so
head over to Fiverr
to hire a pro designer for cheap. But if you're feeling creative, try out a letter logo maker like
DesignEvo
to see what you can do on your own. In either case, I urge you to take your time with the brainstorming process. Begin by genuinely assessing your target audience, evaluating your company's fundamental services, and clarifying your key brand values. Only by comprehending and integrating these factors will you ultimately craft a smart, impactful, and distinctive letter logo. For more logo design ideas, don't miss our list of the
top logo design services
.