Read on to find out how you can get your logo designed for just $5.
9 Best Infinity Symbol Logos
How to Get Your Logo Designed for $5
The infinity logo design of your dreams could cost you just $5.
How
, you ask? Well, when you use freelance platform Fiverr, designers price their packages at a range of price points, many from the entry level price of $5. There aren't an infinite number of designers, but there are thousands to choose from, which means you're likely to find a professional graphic designer who specializes in your desired style and fits your budget. Want to give it a try?
Head to the Fiverr homepage
 and type "infinity logo" into the search bar. Since this is such a specific term, you can consider broadening your search by including related terms like technology, math, and science. Take a scroll through your results to see if any designers immediately catch your eye.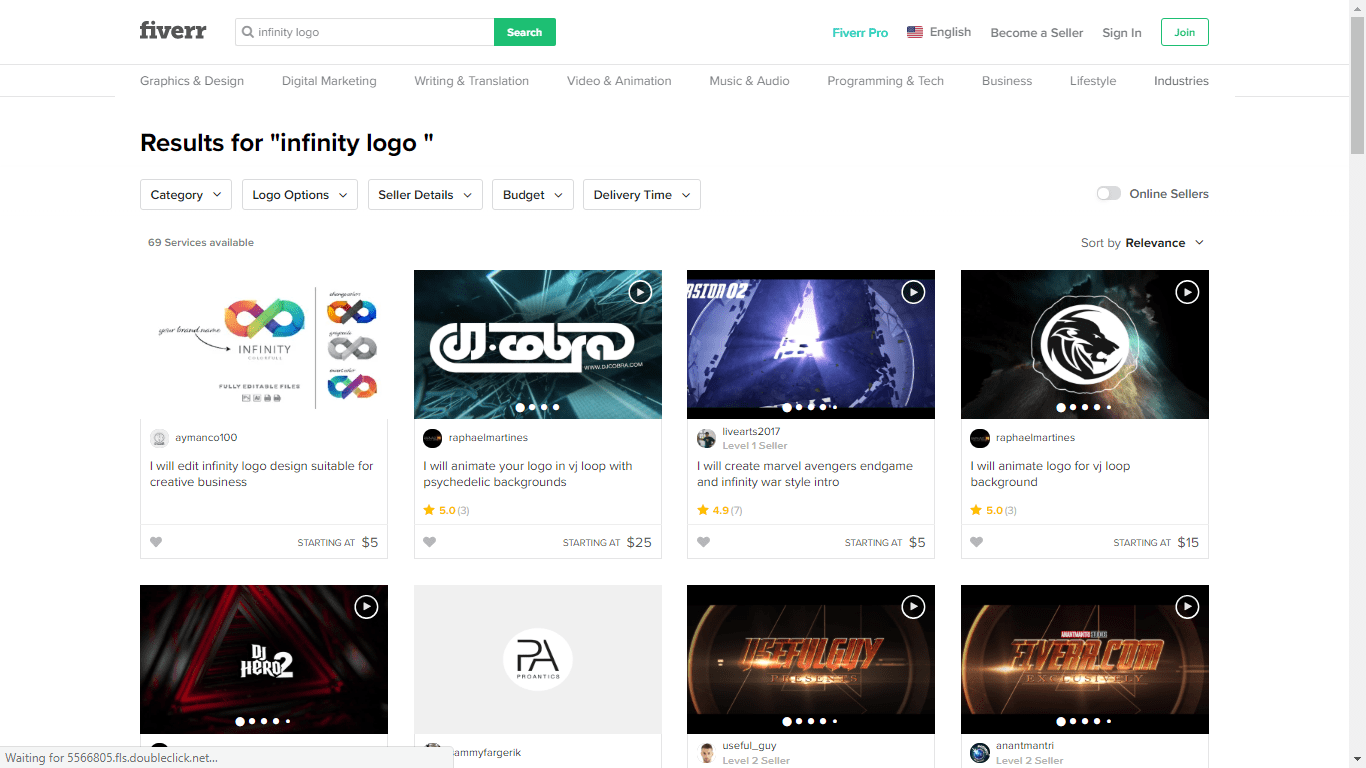 If you find a designer you like, click through to their profile to see their portfolio. You can also explore their offered services, read customer reviews, and check out their "About This Gig" section. If you feel good about this designer, it's time to book them! Clicking
Continue
will take you to the payment review page.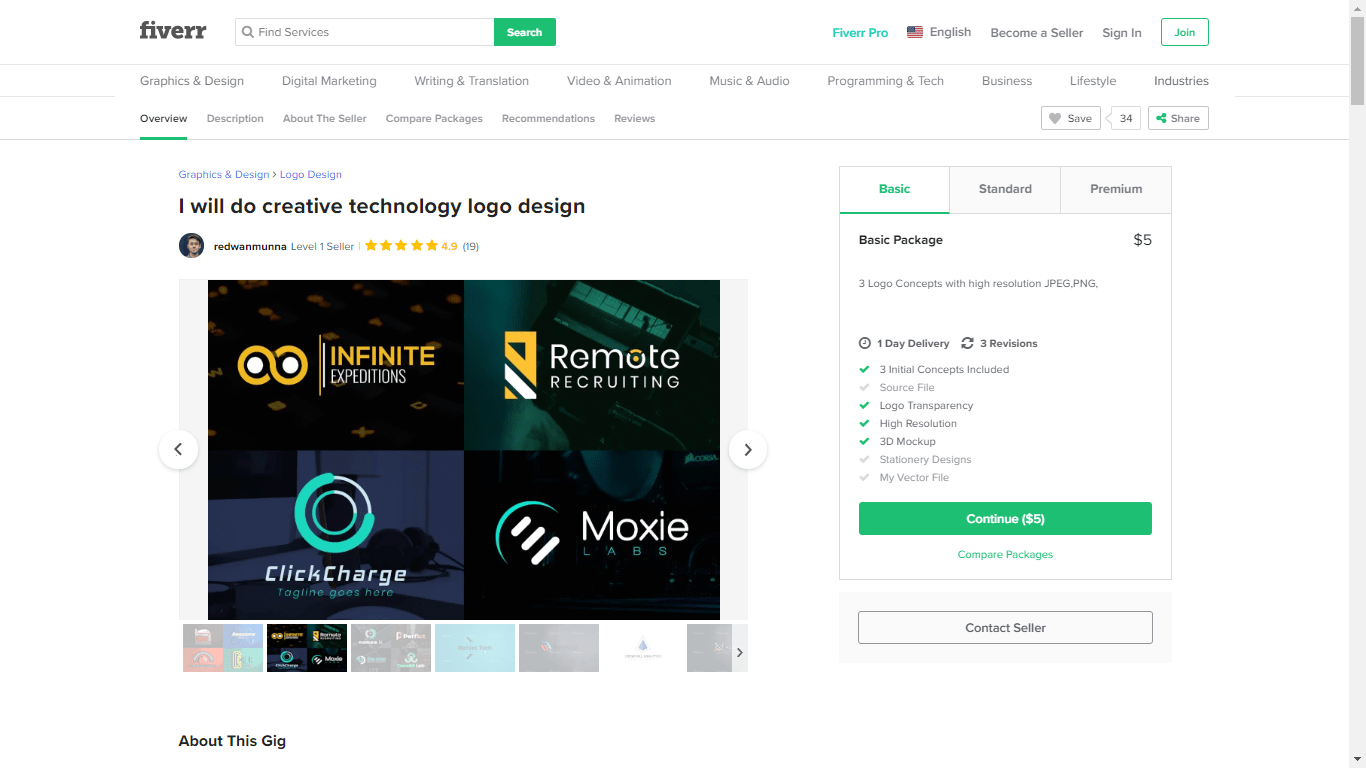 This page shows you your final cost and the services in your chosen package. Upgrade your order with any available add-ons, check the total cost, and click
Order Now
to pay.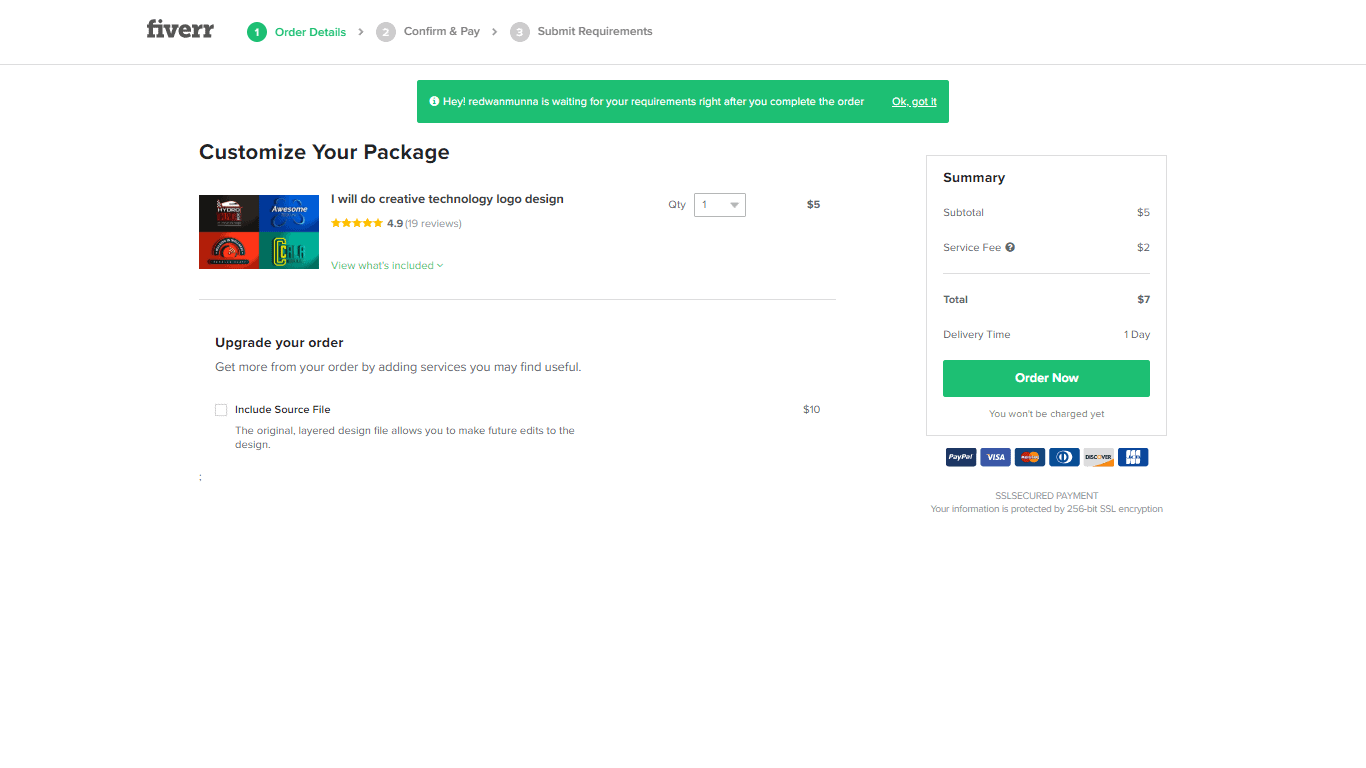 Once your payment is submitted, the hiring process is over and your logo is commissioned. Your design is officially on its way! Fiverr's easy hiring process is just one of the great things about the platform. Here are some other aspects I like:
Worry-free payments – Your payment is only released to the designer after you've received a design you're completely satisfied with.
No surprise fees – Everything is included in the price at the start. Designers can't tack on extra fees or overcharge you after they've been hired.
Package options – Designers can offer extra, add-on services such as expedited delivery and multiple logo revisions for an additional fee. This is a great way to customize existing packages to your exact needs.
Search options – Even though there are thousands of designers, searching for the right one is easy thanks to the search filters. These help you narrow your results based on budget, logo style, and delivery time.
Get more advice from our experts on
hiring the right Fiverr designer
 for you.
How to Create Your Very Own Logo
The idea for your logo may be so clear in your mind that you'd like to try your hand at designing it yourself. Or maybe, you want to get a concept out of your head to see whether your vision makes sense on paper before you commission a designer. Either way, creating a logo from scratch isn't easy to do, and while a logo maker can help, you'll want to use the right one. For the best DIY design experience, I recommend using Wix Logo Maker. This tool uses smart artificial intelligence (AI) tech to generate logo suggestions based on a few easy questions. It then has a range of customization options to refine your chosen design further. Want to give it a spin? Here's what you can expect.
Go to the Wix Logo Maker homepage
, create a profile, and enter your company name to begin.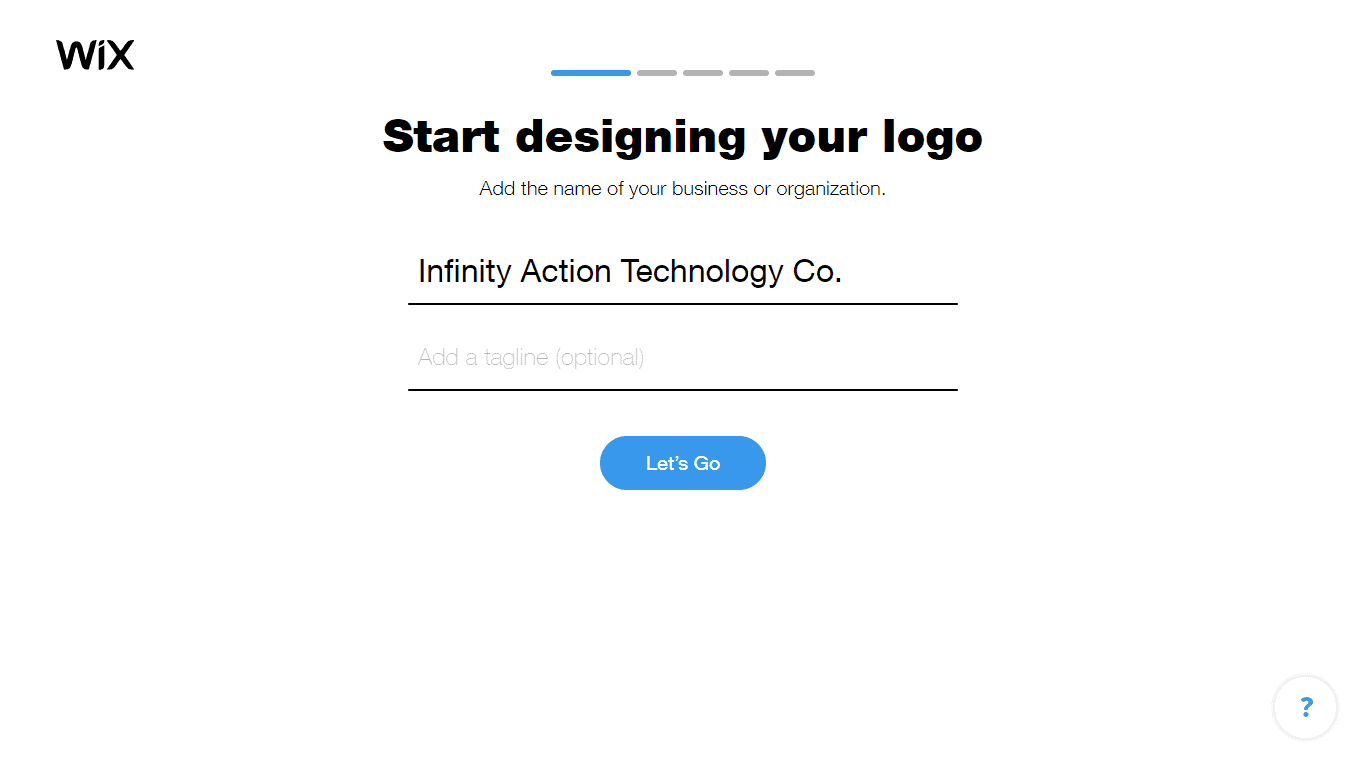 Start typing in your industry to bring up options and choose the right one from the dropdown list. There are plenty to choose from, so try and find the one that's most specific to your niche.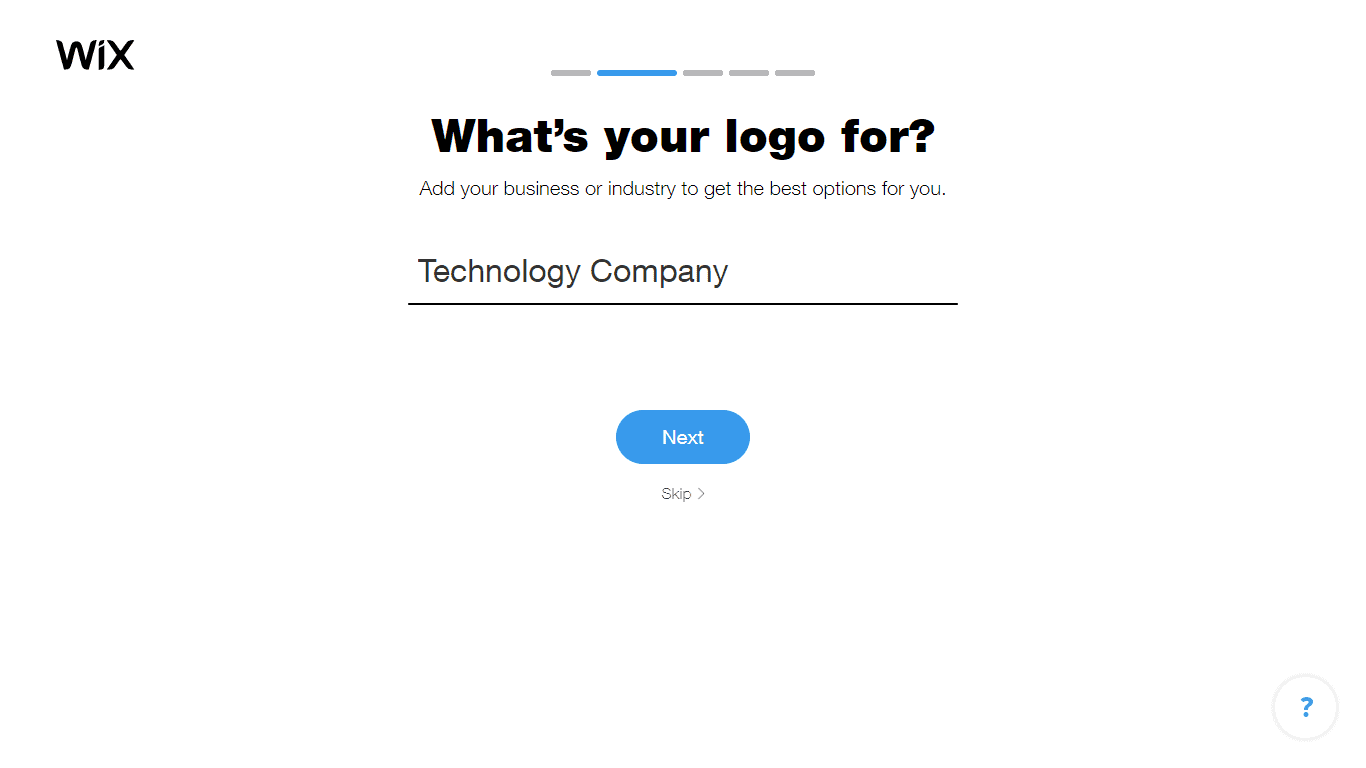 In the next stage, a group of adjectives will pop up. Choose the words that describe how your final logo should look and feel. You can choose as many as you like to help guide the AI.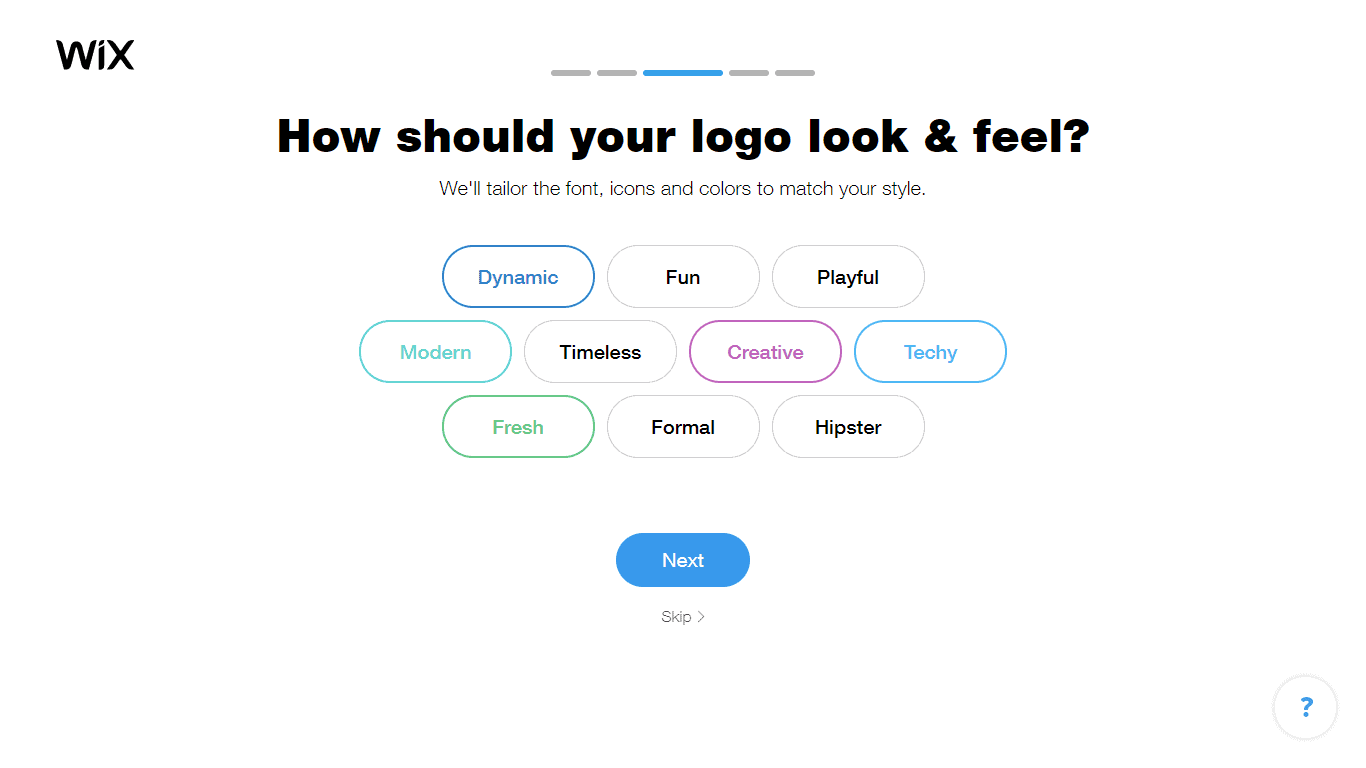 Logo pairs are up next. Choosing between these pairs gives the AI an idea of your ideal logo's aesthetic. Select the logo in the pair you like best or click
I don't like either of them.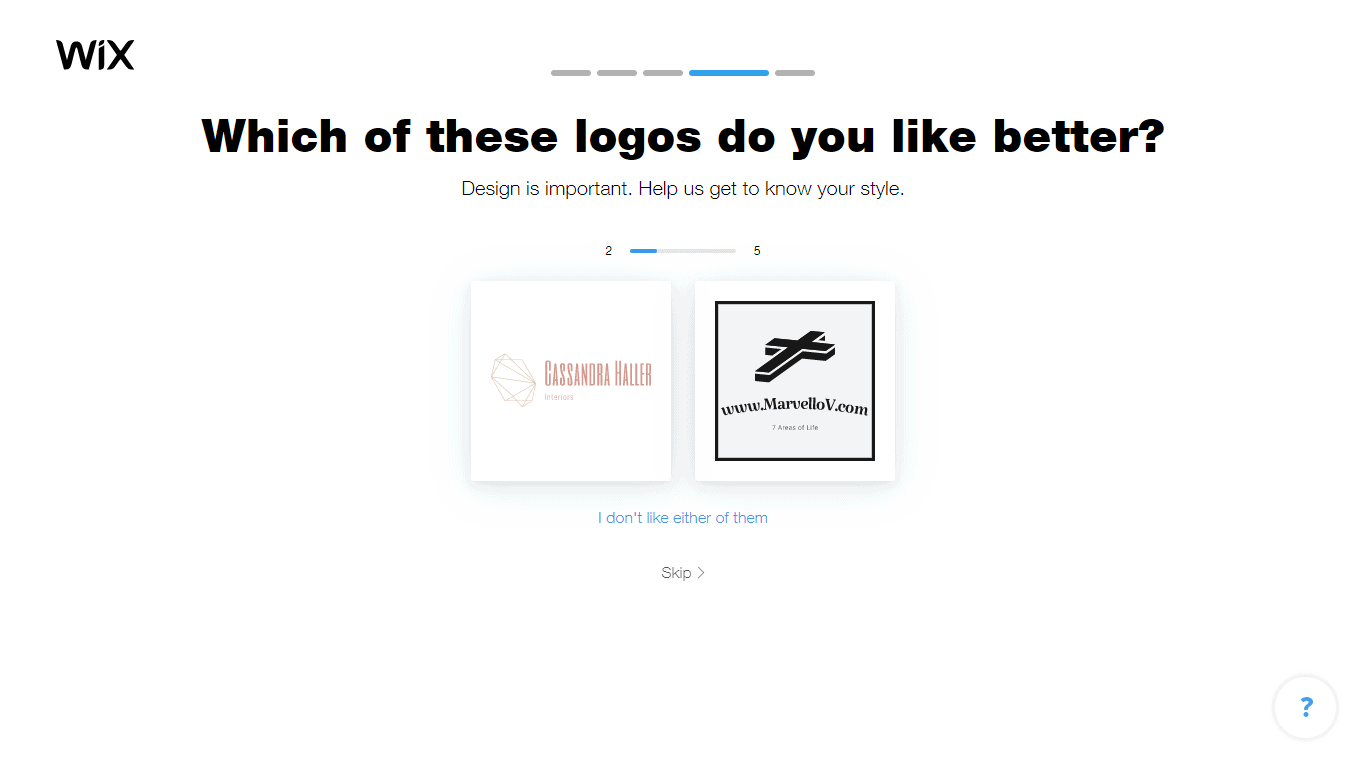 The next question asks you to select all the places you'll be using your logo, like on a website or merchandise.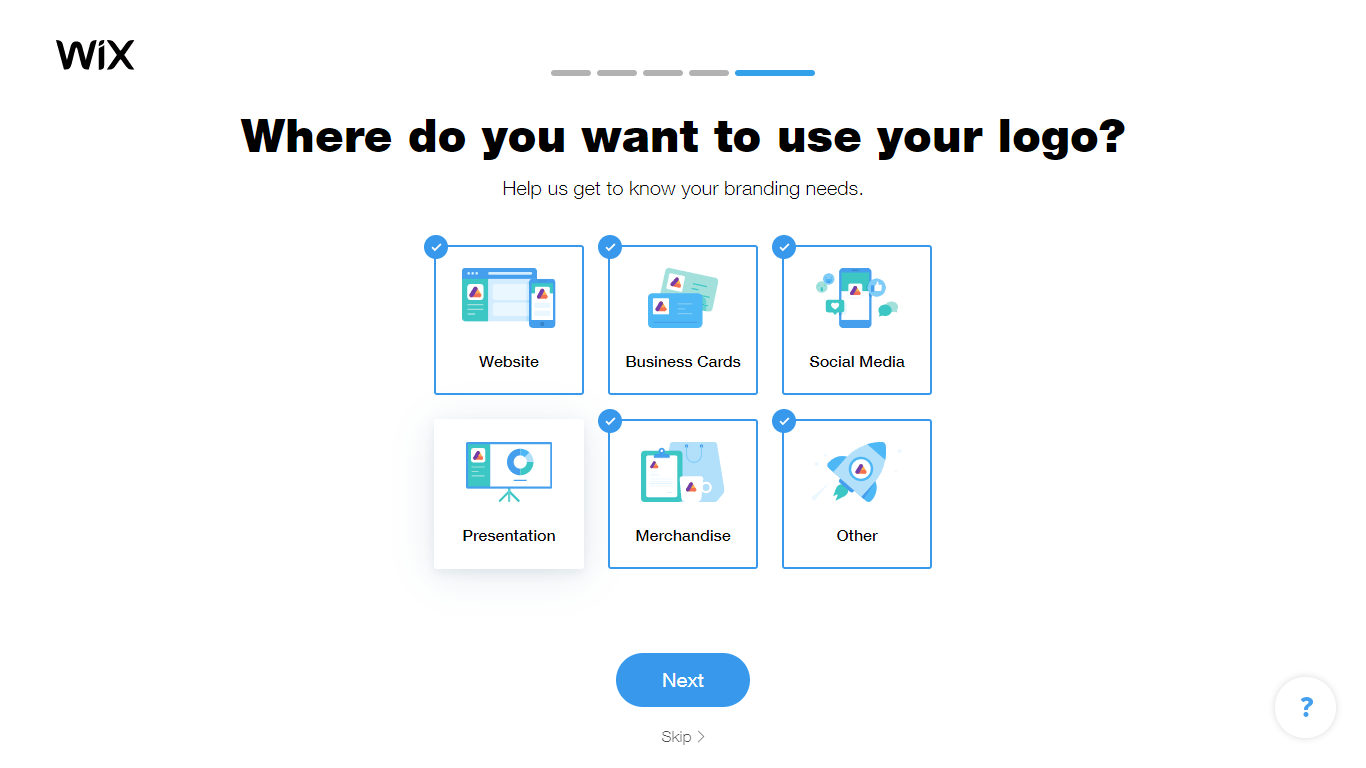 In the concluding phase of the AI-guided segment, we will present you with logo suggestions derived from your responses to the preceding questions. Take a moment to review these suggestions and determine whether any align with your desired style or closely resemble your envisioned concept.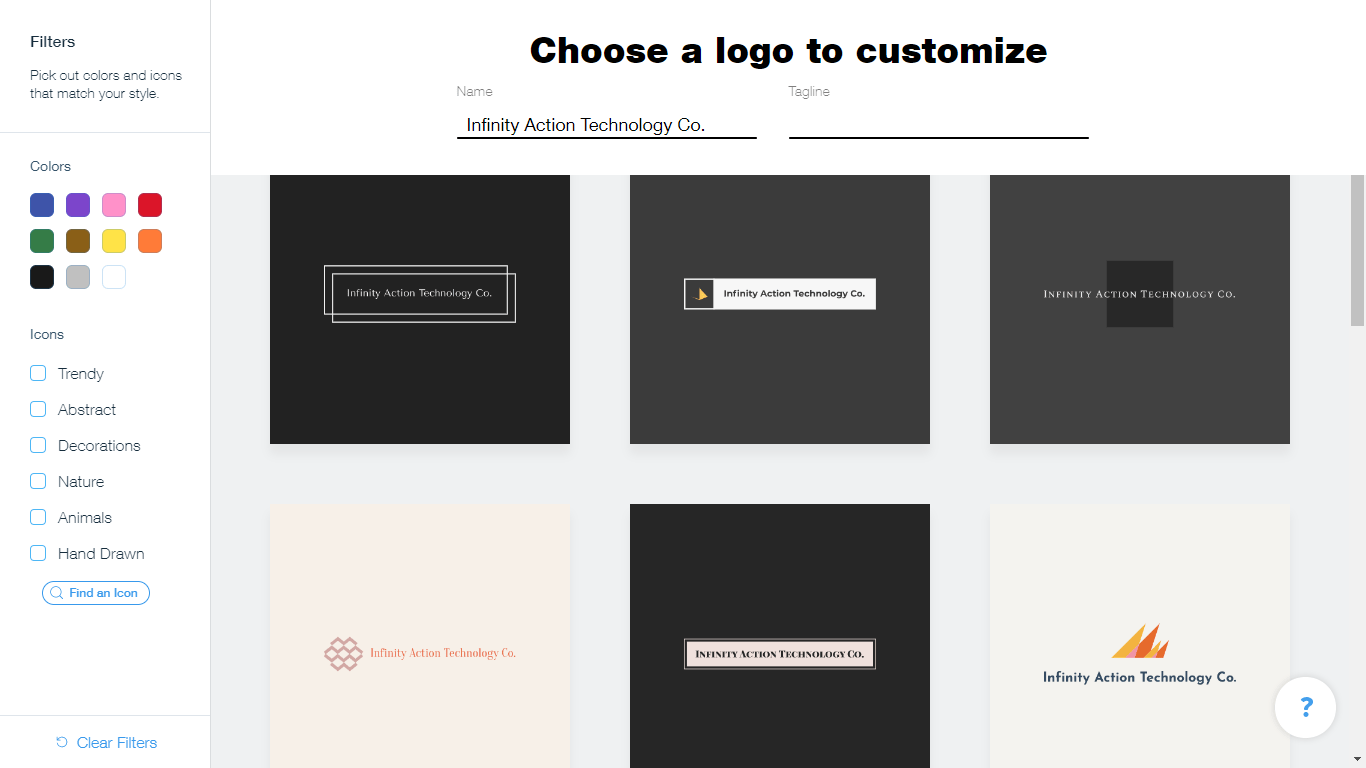 You already know you want an infinity symbol, so you can add that in at this results stage. Click
Find an icon
in the left-hand panel and search for "infinity". There are lots of options, so choose your favorite to apply to all of the results.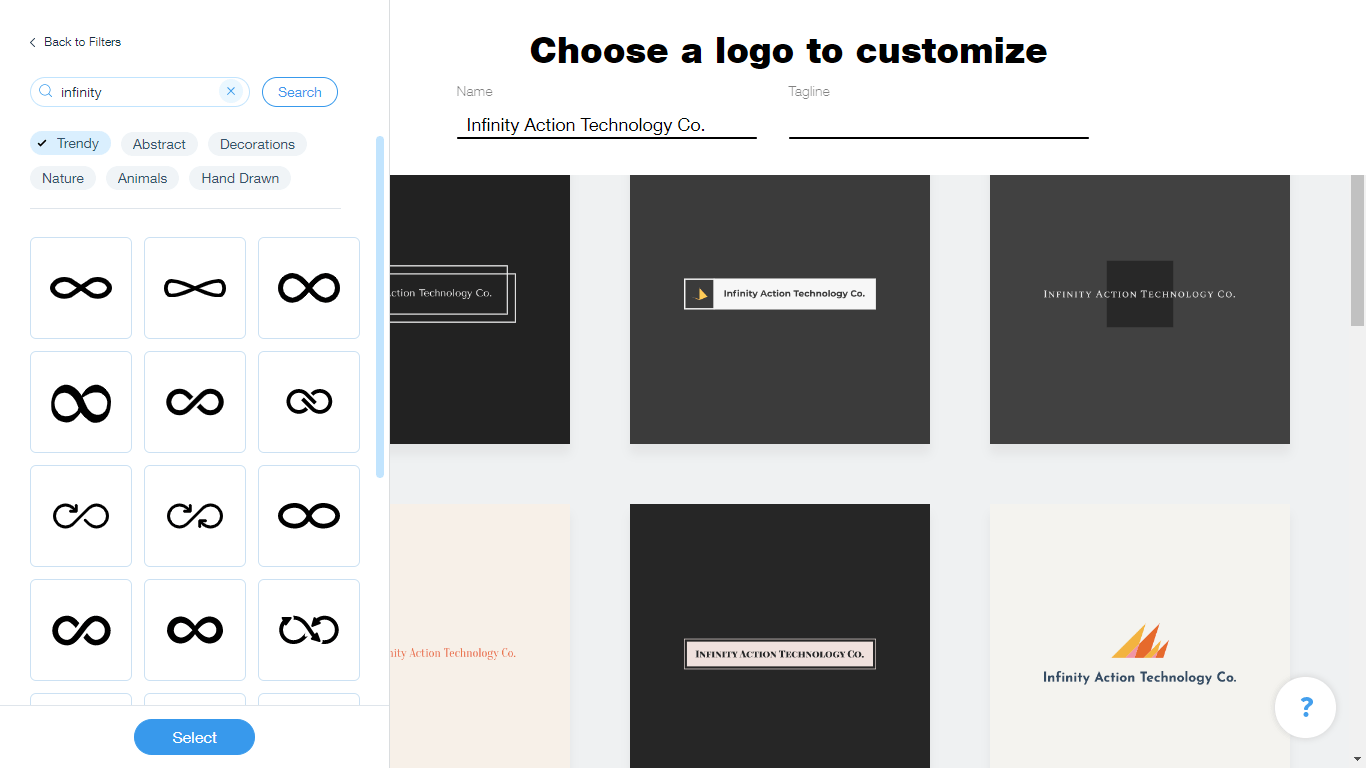 Once you've picked the template you want to edit, click
Customize.
This will take you to the logo editor where you can fine-tune the design as you see fit by changing almost everything about it, from adding more icons to changing the font and colors.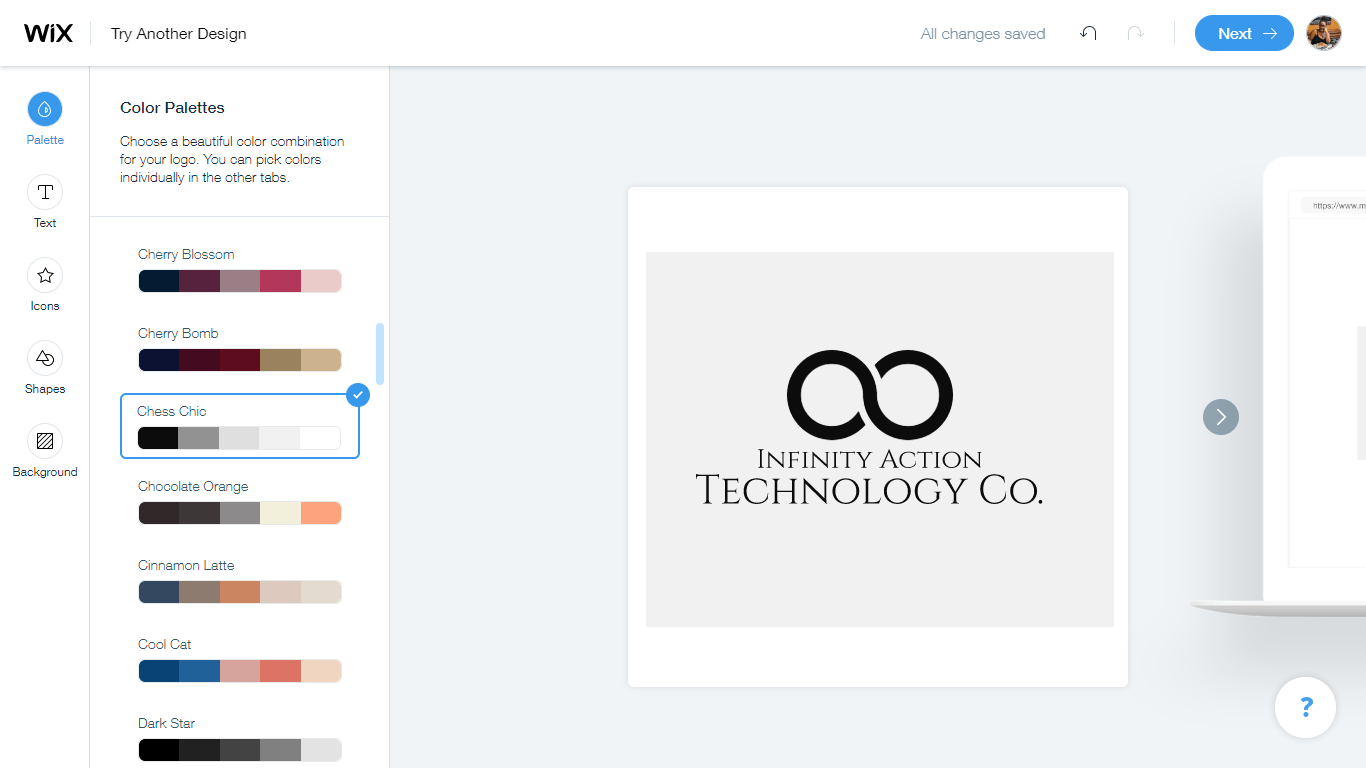 When your edits are complete, click
Next
to choose your package and pay for the high-res files. Alternatively, you can download a free, small file of the logo if you'd like to compare it against other logo design options. Want to learn more about Wix Logo Maker? Read our
full Wix Logo Maker review
for more example logos.
Wix Logo Maker Alternatives:
LogoMaker – Simple and straightforward, Logo Maker takes only four steps before your basic logo design is complete. These logos are the perfect blank canvas for personalization. Find out more in our in-depth LogoMaker review.
DesignEvo – Design Evo has more than 10,000 design templates in almost 20 searchable categories. With so many options to browse, you'll be sure to find a design you like. Learn more in our expert DesignEvo review.
---
In Conclusion
Getting your logo professionally designed through Fiverr
 is the smartest, hands-off way to score an amazing logo with little effort on your part. You can either let your designer know exactly what you want or have them create something completely original based on their expertise.
Wix Logo Maker provides the perfect environment for you to make your own logo
 without the pressure of starting from scratch. By the time the clever AI has generated your tailored logo suggestions, all that's left to do is customize, download, and use! Still on the fence about your logo design? That's normal, it's a big decision. If you're still not sure which service to use, check out
my colleague's full logo design service comparison
.