Mailchimp may not be perfect, but downgrading your plan and canceling your account couldn't be easier. When you're ready to move onto a better service, I'd recommend looking at
ActiveCampaign's Lite plan
.
Why? Read on below to find out.
So you signed up for a paid Mailchimp account and realized it's not right for you. Maybe you're not satisfied with the platform's basic selection of templates, or perhaps you can't get used to the clunky interface. Before anything else, we have to address the elephant in the room:
Mailchimp doesn't issue refunds unless there's a technical problem and you can't access your account.
The Standard Terms of Use state: "You won't be entitled to a refund or credit from us under any circumstance. However, we may, at our sole discretion, offer a refund, discount, or credit."
You can always try your luck by contacting support (the sooner, the better)
, but bear in mind that Mailchimp's support team isn't exactly quick. Alternatively, if you've installed the Mailchimp for WordPress plugin under a paid subscription,
you can ask for your money back within 30 days of your purchase
– no questions asked. Compared to getting a refund,
canceling your Mailchimp account is pretty straightforward – it only took me about two minutes.
With one of the most
extensive selections of email templates
 out there, an advanced automation system, and thorough reporting,
ActiveCampaign is a better option for marketers looking to create successful campaigns
.
Quick Guide: How to Cancel Mailchimp and Get a Full Refund
Under normal circumstances, Mailchimp refunds aren't a thing. But if you've subscribed to a paid plan and want your money back, you should quickly downgrade and contact customer support. If less than 30 days have passed, the customer support team
might
be able to issue a full refund for you.
Step 1:
Log in. Enter your account details on Mailchimp's website – use your unique username and password and click "Log in."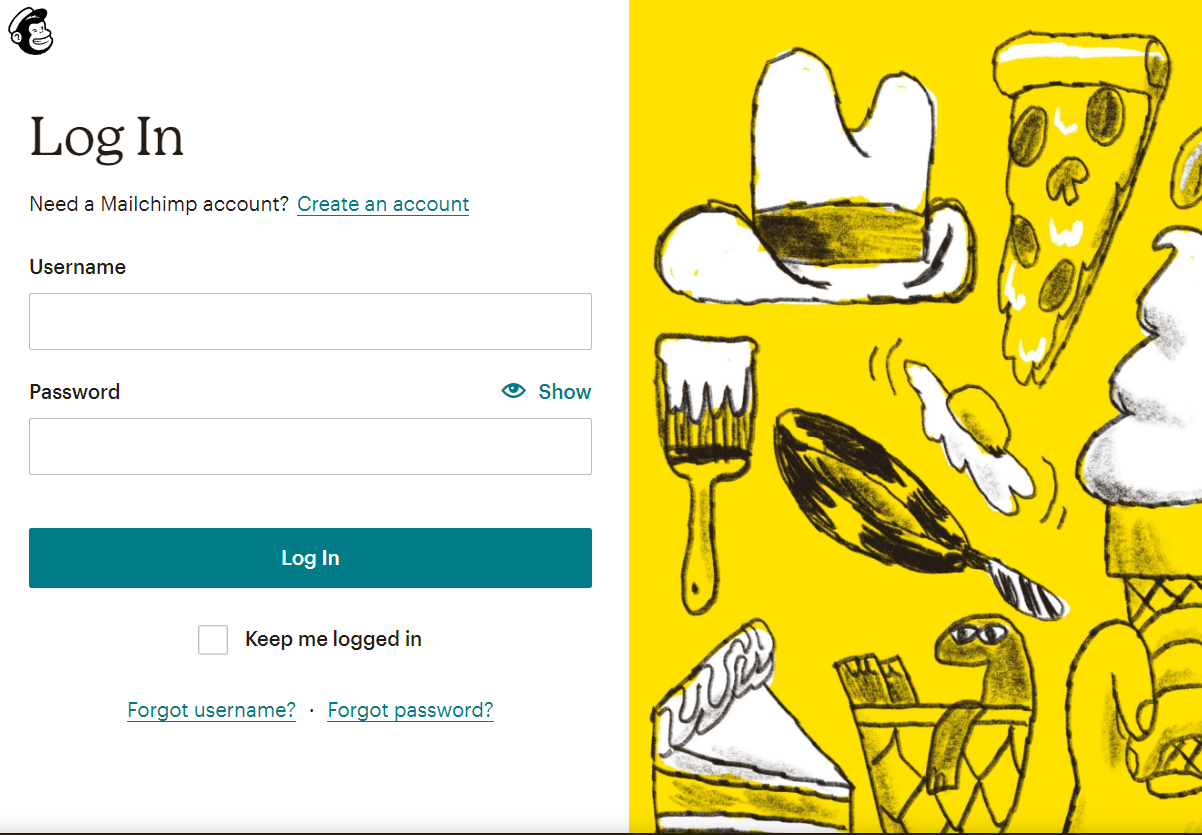 Step 2:
Click your profile icon on the bottom-left side and choose "Account & billing."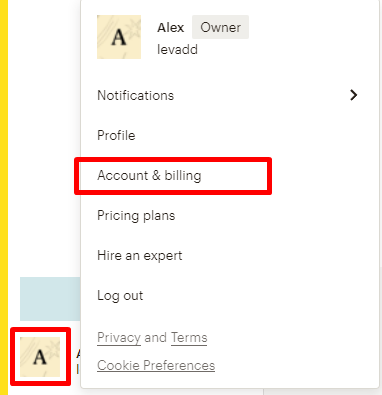 Step 3:
Navigate to Billing, and click on "Monthly plans or credits" from the dropdown menu.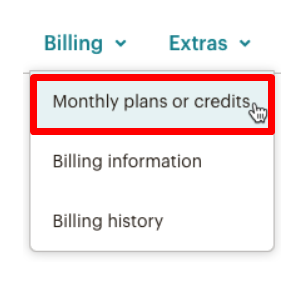 Step 4:
Click "Change Plan" to bring up the marketing plans window. Select the free plan, and click "Downgrade." Mailchimp will then have you review your downgrade selection (i.e., list all the features you won't have access to anymore). Click "Downgrade" one last time, and you're good to go!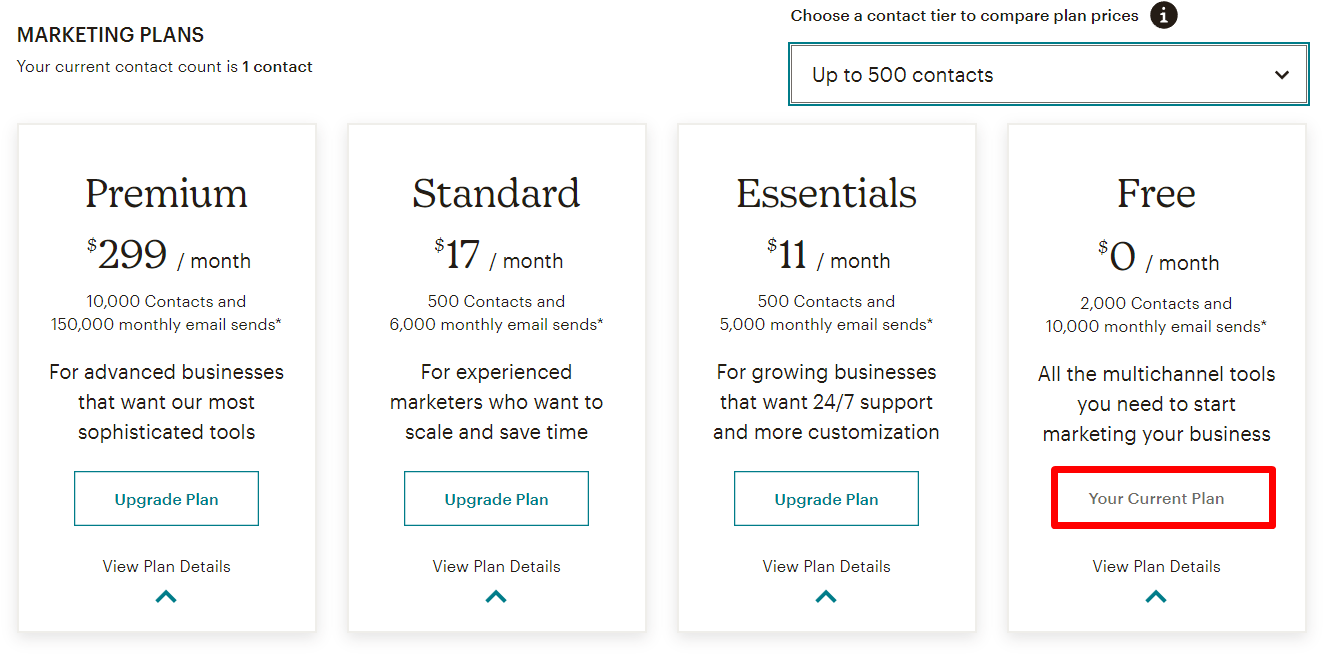 With the free Mailchimp plan, you'll be able to use most basic tools and send emails to up to 2,000 contacts but that's about it
. You can also switch to the Pay As You Go service, which lets you access the platform's advanced features but charges you based on the number of emails you send.
At this point, you should make an effort to contact customer support and ask for a full or partial refund
– provided 30 days haven't yet passed since your subscription date. Mailchimp's 'Terms of Service' are clear, and refunds aren't part of the deal – but it's still worth a shot! If, like me, you can't ever get a hold of Mailchimp's customer support and your experience with the platform has been less than ideal, you might want to cancel your Mailchimp account and move on.
My Experience: Here's How I Closed My Mailchimp Account
I signed up for Mailchimp's Essentials plan to test the platform's advertised features. I quickly realized that,
although popular, Mailchimp doesn't do enough to justify the subscription cost.
I downgraded my plan to free, but Mailchimp's limitations meant I couldn't do most of the things I wanted as a marketer – and honestly,
there are quite a few better free options out there
.
I contacted customer support to get a refund but never heard back.
That's when I decided to close my account and switch to a different email marketing platform altogether. Here's how you, too, can close your Mailchimp account.
Step 1:
Log in to Mailchimp's website, just like you did when downgrading your account.
Step 2:
Click your profile icon on the bottom-left corner and select "Account and billing."
Step 3:
Navigate to Settings from the menu and click on "Pause or delete account."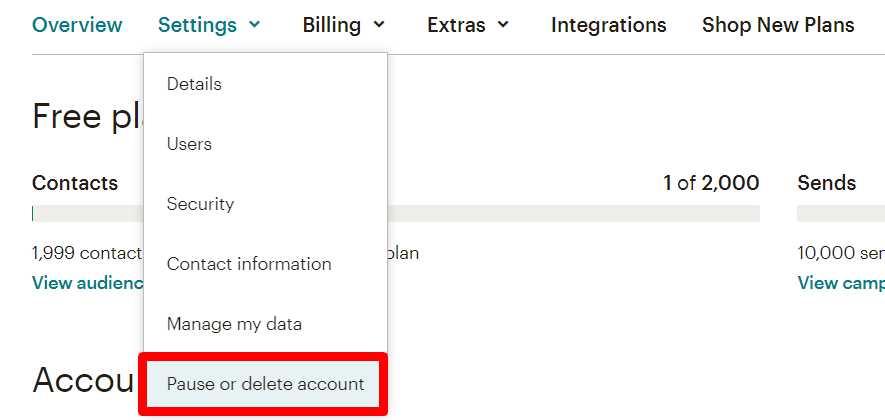 Step 4:
Select "Permanently delete this account" and click "Continue."
Bear in mind that this action deletes everything, meaning you won't be able to access your account anymore, and you will lose all data
. It's best to export and back up your data before deleting your account.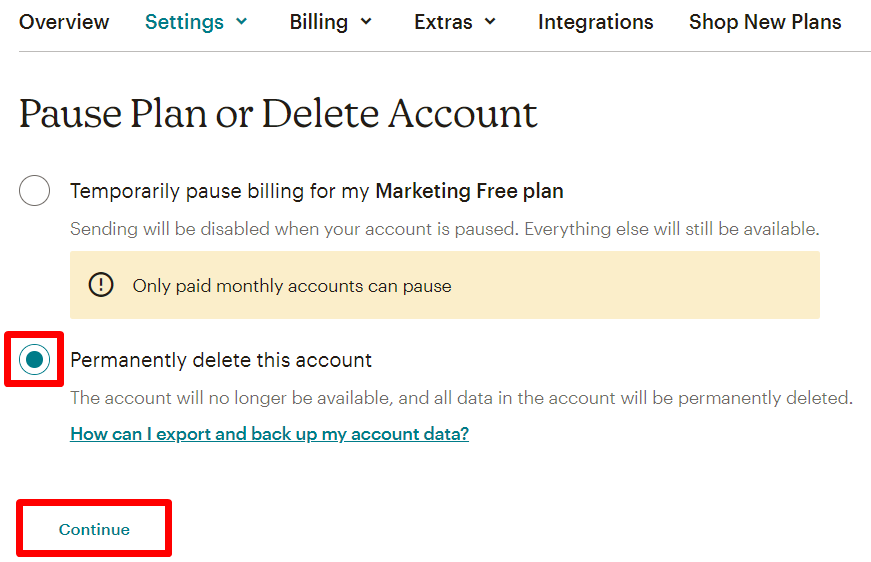 And that's it! Your Mailchimp account should now be nothing more than a memory soon to be forgotten.
4 Best Mailchimp Alternatives for Email Marketing
Mailchimp is an okay choice, but there are better options to choose from – especially if you're looking to take your email marketing to a whole new level. I've tested each of the platforms below, and they all excelled in areas where Mailchimp fell short.
ActiveCampaign might not have a free plan like Mailchimp, but it's undeniably one of the most robust email marketing platforms on the market.
It's a great all-rounder with advanced features, including CRM and social media marketing tools – perfect for growing businesses. The platform's drag-and-drop builder is one of the best I've used. If you're an advocate of personalized and highly targeted email campaigns that drive results, you'll also love
ActiveCampaign's excellent automation
 and machine learning tools.
If you think you're going to miss Mailchimp's free plan,
allow me to introduce you to Sendinblue, the platform that Mailchimp wishes it could be.
Sendinblue's free plan offers 60+ email templates
, an easy-to-use drag-and-drop editor, automation workflows, and 300 emails a day.
AWeber has been around for some time, but it's constantly evolving and adding new features.
Unlike Mailchimp, AWeber doesn't place too many limitations on free users,
allowing them to create an unlimited number of landing pages and sign-up forms, and giving them
access to more than 700 email templates
. Other advanced features (such as dynamic content, AMP emails, and stock images) are also available for free. Plus AWeber offers exceptional customer support on all available plans – free and paid.
GetResponse doesn't offer as many advanced features as other options on this list, but it's stil
l an excellent choice for small businesses looking to scale.
GetResponse boasts an impressive 99% deliverability rate
, a user-friendly drag-and-drop builder, four types of A/B testing, over 130 integrations, and a spam checker tool. Other neat features include support for languages written from right to left and the "Perfect Timing" tool, which sends out emails at the best time according to your contacts' behavioral patterns.
Mailchimp Refunds Are Tricky Business
Downgrading and canceling your Mailchimp account is easy – it only takes a few clicks.
But reaching customer support and getting your money back is a whole different story.
Mailchimp's Terms of Service (ToS), which users agree to upon signing up, explicitly state its no-refund policy. While it can be quite challenging to contact Mailchimp's support team, there is a slim possibility of obtaining a refund, although it's not advisable to count on it. If the chimp's driving you bananas, I recommend you switch to a better, more user-friendly email marketing platform, such as ActiveCampaign.
Mailchimp can't compete with its impressive range of automation features, useability and overall value for money, especially on ActiveCampaign's Lite plan
.
FAQ
How Do I Remove My Credit Card From Mailchimp?
You can easily remove your credit card from Mailchimp through the "Account & billing" menu, available under your account profile picture. Hover over "Billing" and click on "Billing information." Finally, click on the "Remove" button next to your saved credit/debit card.
Can You Get a Refund From Mailchimp?
Sometimes – but you're not entitled to a refund. You can try your luck by contacting Mailchimp's customer support and asking for a refund after downgrading your account to the free plan, but the odds are against you. Mailchimp for WordPress users who have subscribed to a paid plan can get a full refund as long as they contact support within 30 days of purchase.
Can I Cancel Mailchimp at Any Time?
Yes, you can cancel your Mailchimp membership at any time. You can still use the service after downgrading to a free plan, but you won't have access to all premium features. If you wish to permanently close your Mailchimp account, you can do so through "Settings" under "Account & billing."
Does Mailchimp Delete Inactive Accounts?
Yes, Mailchimp "purges" accounts that haven't been accessed within the last 24 months. Users receive notifications to their registered email addresses 30 days before, 7 days before, and 1 day before the account is permanently closed.
What Is the Best Alternative to Mailchimp?
If you're looking for the best all-rounder, I recommend you check out ActiveCampaign's competitively-priced plans. If you're on a budget and would rather not commit to a subscription yet, you really can't go wrong with Sendinblue's excellent free plan. Check our list of the best email marketing platforms for more options.