Read on to find out how to hire an experienced designer for just $5.
---
9 Best Badge Logos
My colleague tried out several different logo design services for an experiment, and I was curious what his results would be. Check out his
comprehensive logo design comparison
 to see which services he tested and how they ranked.
How to Get Your Logo for $5
When you think of a logo you've only paid $5 for, you might imagine something rushed and low-quality, basically a child's drawing. But with freelance platform Fiverr, you can get a bespoke logo from a professional freelance designer for a low cost, without sacrificing any of the quality. How is that possible? It's simple. Fiverr allows the freelance designers on its platform to offer a range of packages starting at just $5 for their basic offering. Even at the entry level price, the logos available are bespoke and of a professional quality. If you're intrigued and want to give Fiverr a spin, you can browse potential designers without even signing up.
Go to the Fiverr homepage
 and type "badge logo" into the search bar. All of the designers with relevant specialisms will appear, so scroll through the results to see if any of their design examples were what you had in mind.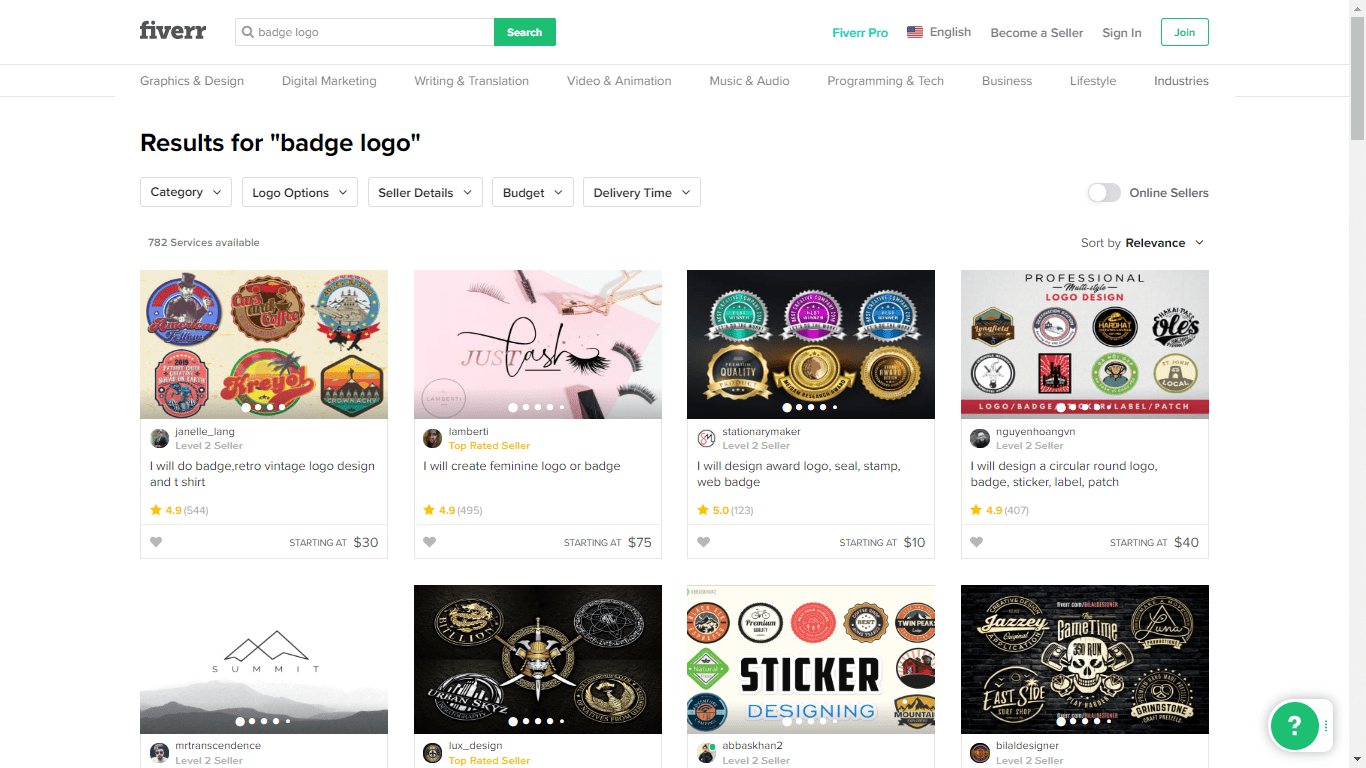 When you find a profile that piques your interest, click on it to find out more. Each designer's profile showcases their portfolio, "About This Gig" section, the services they offer, and previous customer reviews.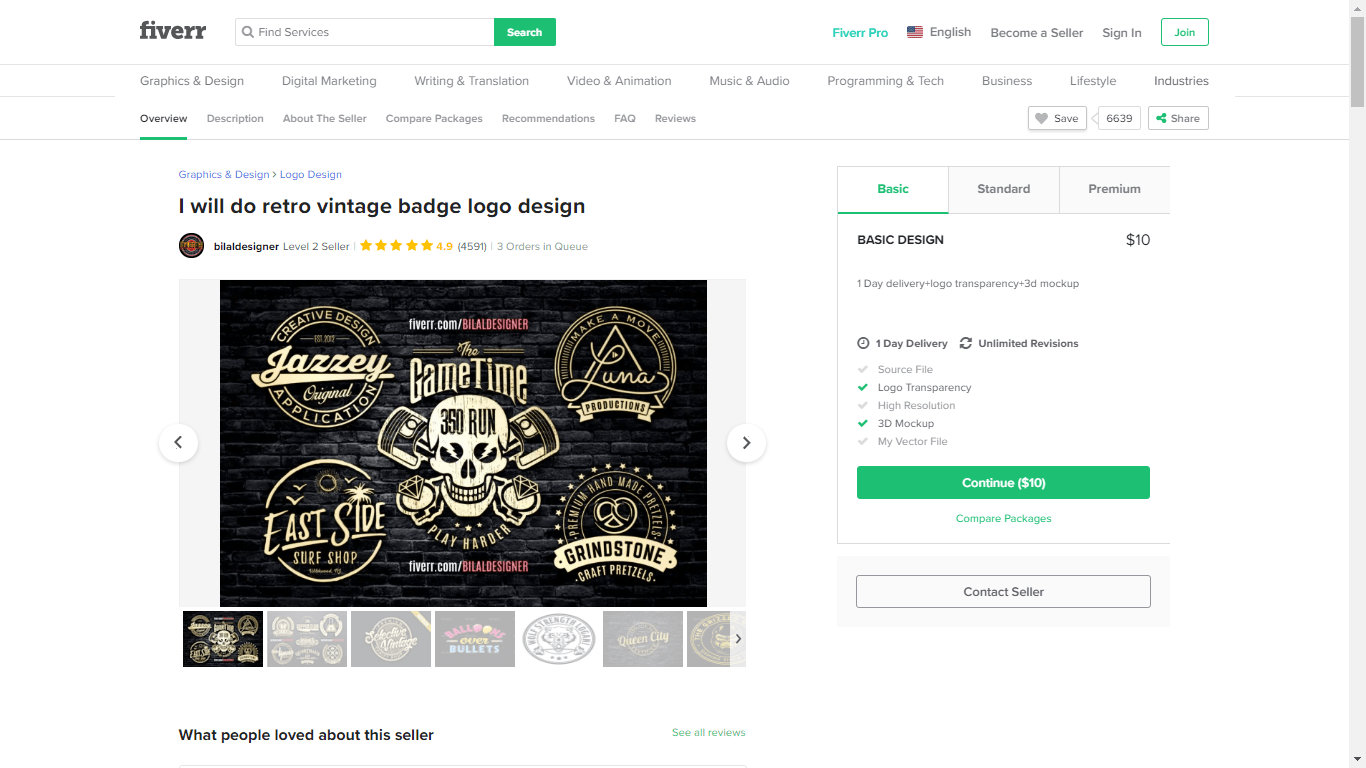 As soon as you've found the right designers for your project, click
Continue
to go to the payment review page. Take a look through the services in the package you've selected. Some designers offer package extras for an additional fee so you can add things like expedited delivery, a social media kit, and even 3D mockups for just a few extra dollars. Once you're satisfied, click
Order Now
to make your payment and finish hiring your designer.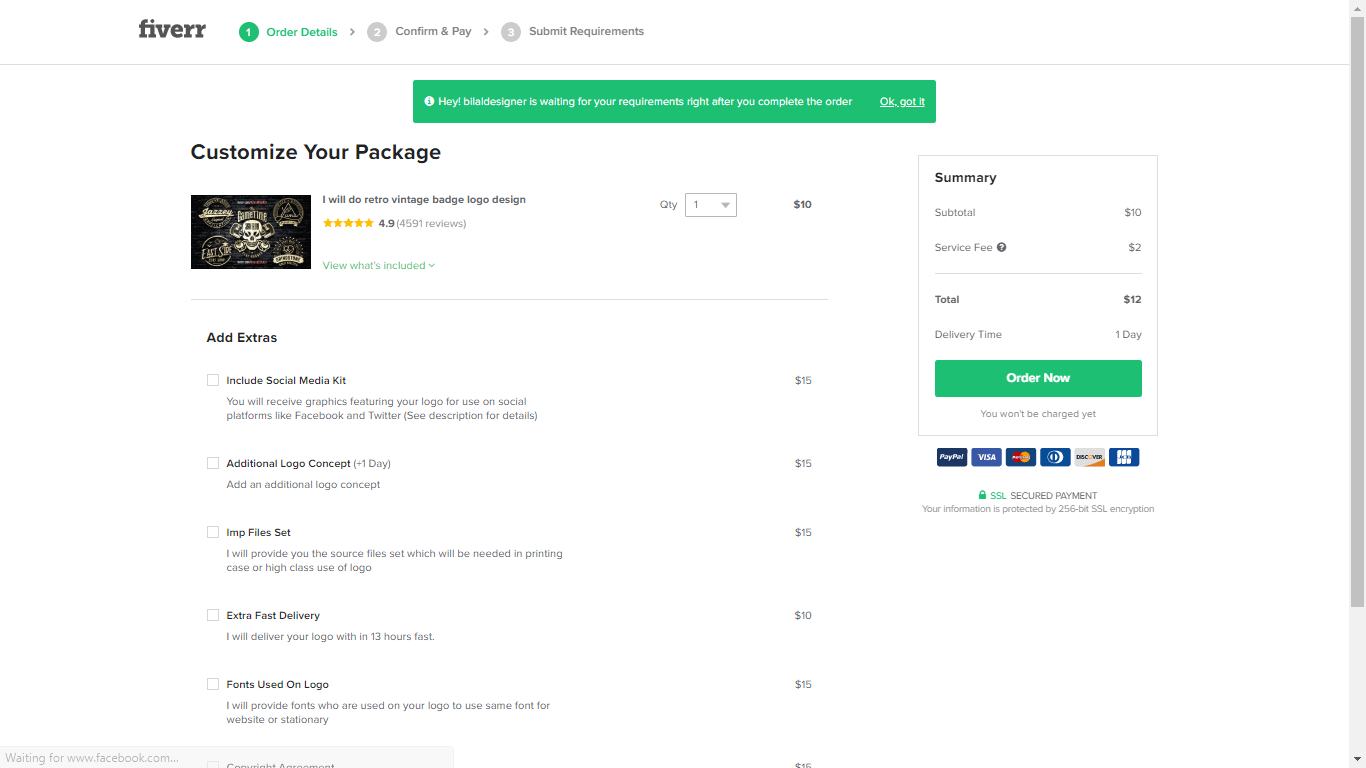 As soon as your payment is submitted, your logo design is on its way. If you choose expedited delivery, your logo could be delivered in as little as 24 hours!
Get more advice from our experts on hiring the right Fiverr designer for you
. I find Fiverr really easy to use. Here are a few other elements I also like:
Designer search options – There are loads of designers on Fiverr, and it would take forever to scroll through all of them. Luckily, you can narrow down your designer search by filtering options based on delivery time, budget, and logo style.
Fiverr Pro – Fiverr Pro designers are assessed by Fiverr employees and certified to have excellent customer service skills and design quality. If you have room in your budget, hiring a Fiverr Pro designer ensures you'll receive a high-quality design.
Payment protection – You make your payment before you receive your logo, but don't worry, the money is held by Fiverr until you've signed off on the final design. Only then is it released to the designer.
No surprise charges – A designer can never add charges or fees, so your logo will only ever cost what you paid initially.
The Key to Making Your Own Logo
If you're adventurous and creative, making your own logo might be a project you want to take on. Be prepared to spend some time and energy getting the design just right, so it looks original as well as complements your brand. An online logo maker is the best tool to use if you're thinking of DIY – but only if you choose the right one. I usually recommend Wix Logo Maker because of its impressive artificial intelligence (AI) technology that creates logo suggestions for you based on answers to simple questions. You have all the power of customizing a logo until it's perfect, but you won't have to start from scratch with a blank page. Curious as to how it works?
Go to Wix Logo Maker's homepage
 and create a profile to get started. It's free to make and save your logo to your profile – you won't need to pay anything until downloading the finished files at the end. Enter your company name and tagline to begin.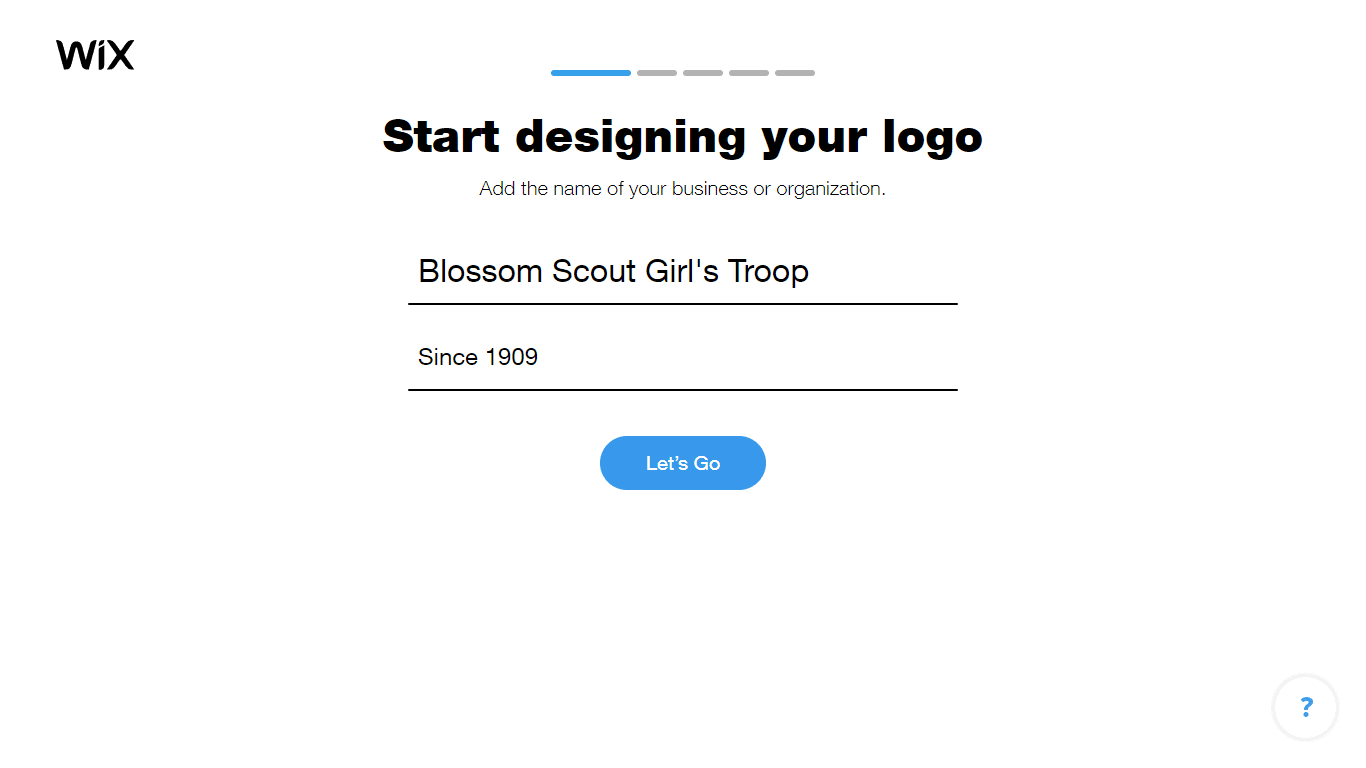 After that, type in and choose your industry from the thousands of options in the dropdown menu.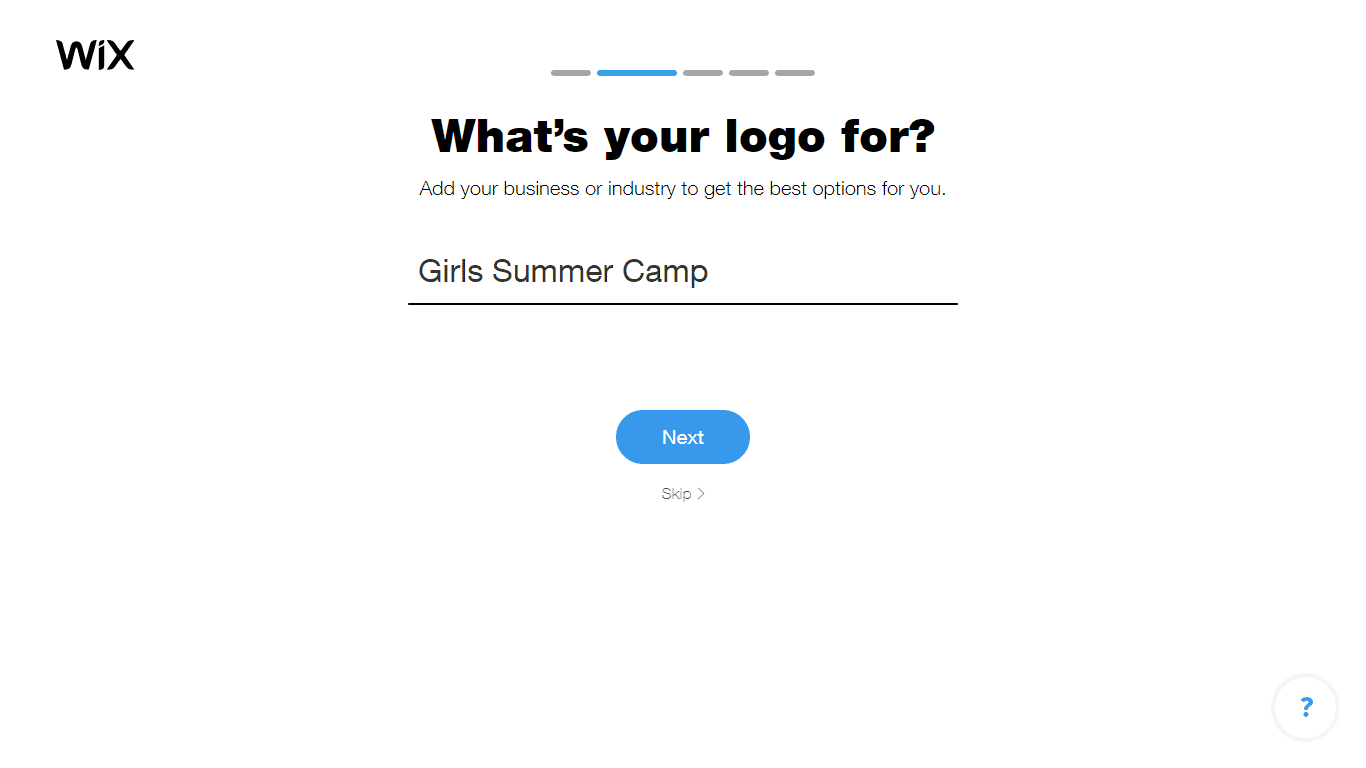 The next few questions will help the AI learn about your style preferences. Start by choosing a few different adjectives describing your imagined logo.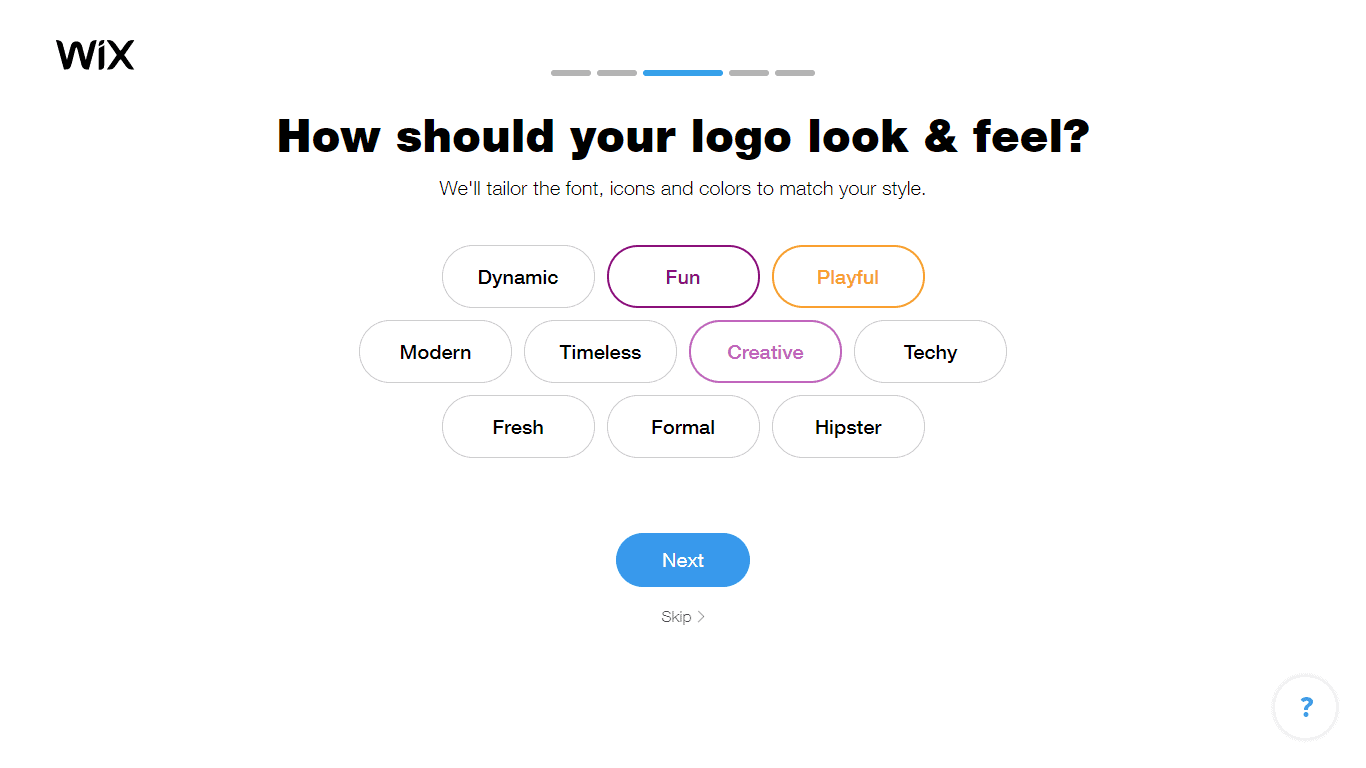 Logo pairs are up next. You'll be shown two different logo styles, and you have to choose the logo you like best out of the pair. If neither catch your eye, click
I don't like either of them
to skip ahead.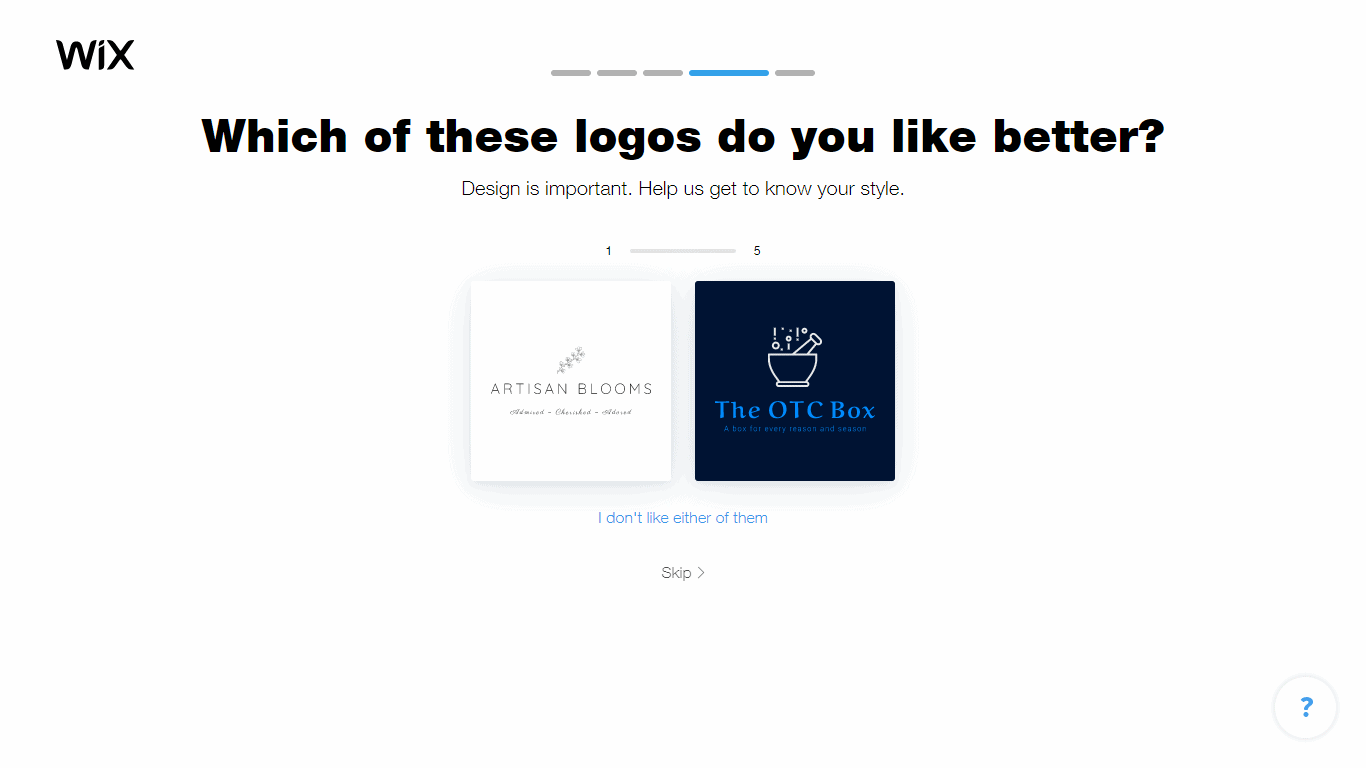 Where you use your logo is important, so tell Wix Logo Maker all the locations your finished logo will be displayed. These can include social media, merchandise, and business cards.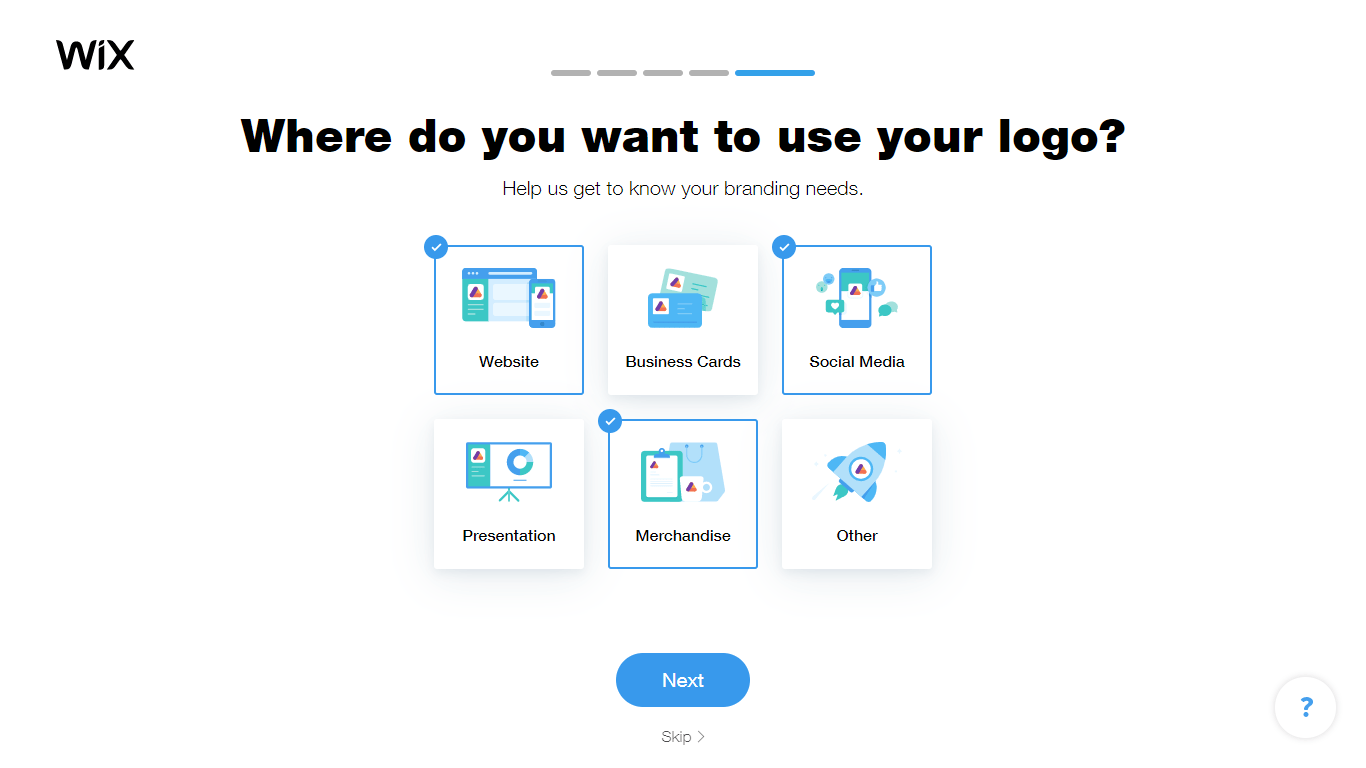 Next up is the fun part, your logo suggestions! Scroll through the results and keep an eye out for any logos that mimic your ideal style. Don't worry if it's not in a badge shape at this stage, you can add that later. Here just look out for the general style and color palette.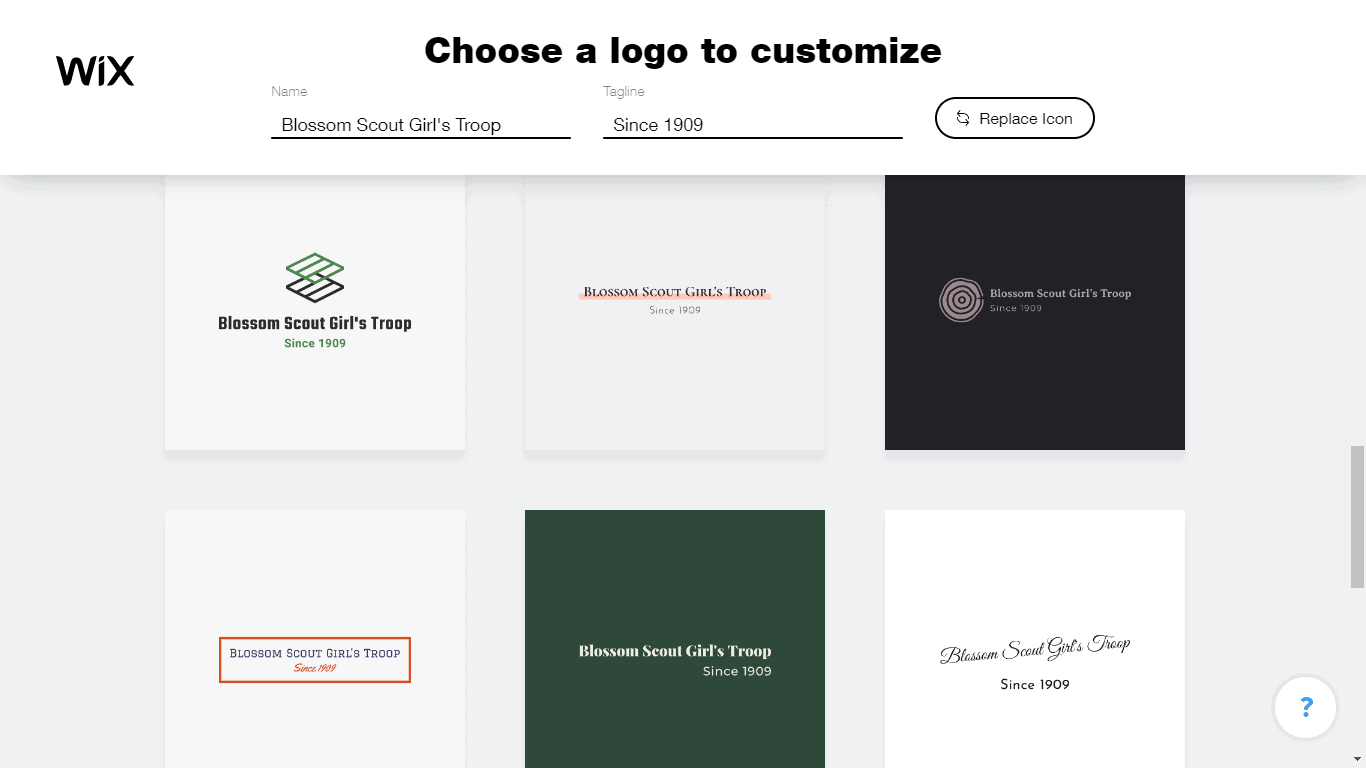 Do you want to include an image inside your badge logo? Click
Replace Icon
and search for something industry specific. You can also search for badge icons at this stage, to see what's available.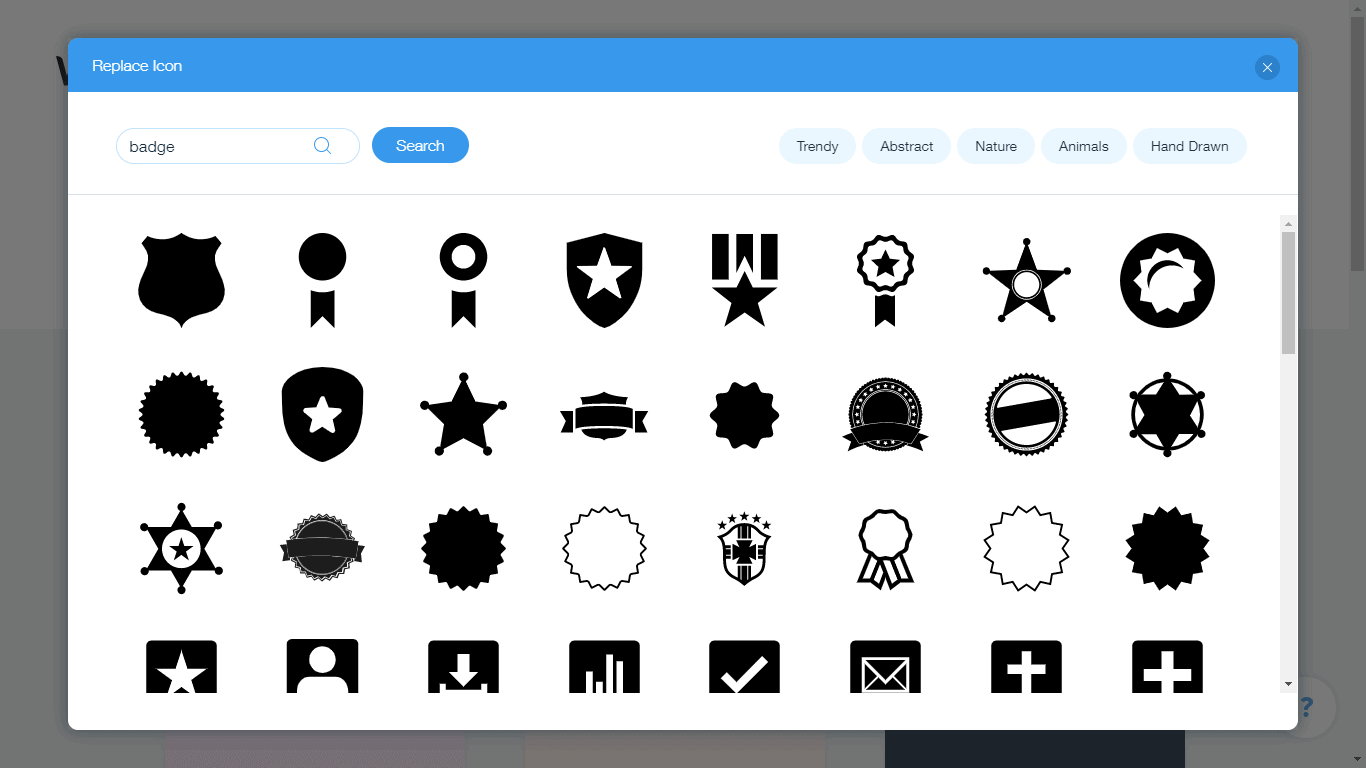 After you've decided on a logo template, click
Customize
to move into the logo editor. Wix Logo Maker recently updated its customization page and the new options make logo design even easier than before, especially for badge styles, as you can now add multiple icons. At this stage, you have the ability to design a badge by utilizing an icon, incorporating a shape, or combining both elements. Additionally, you can modify the colors, fonts, and positioning of each individual component.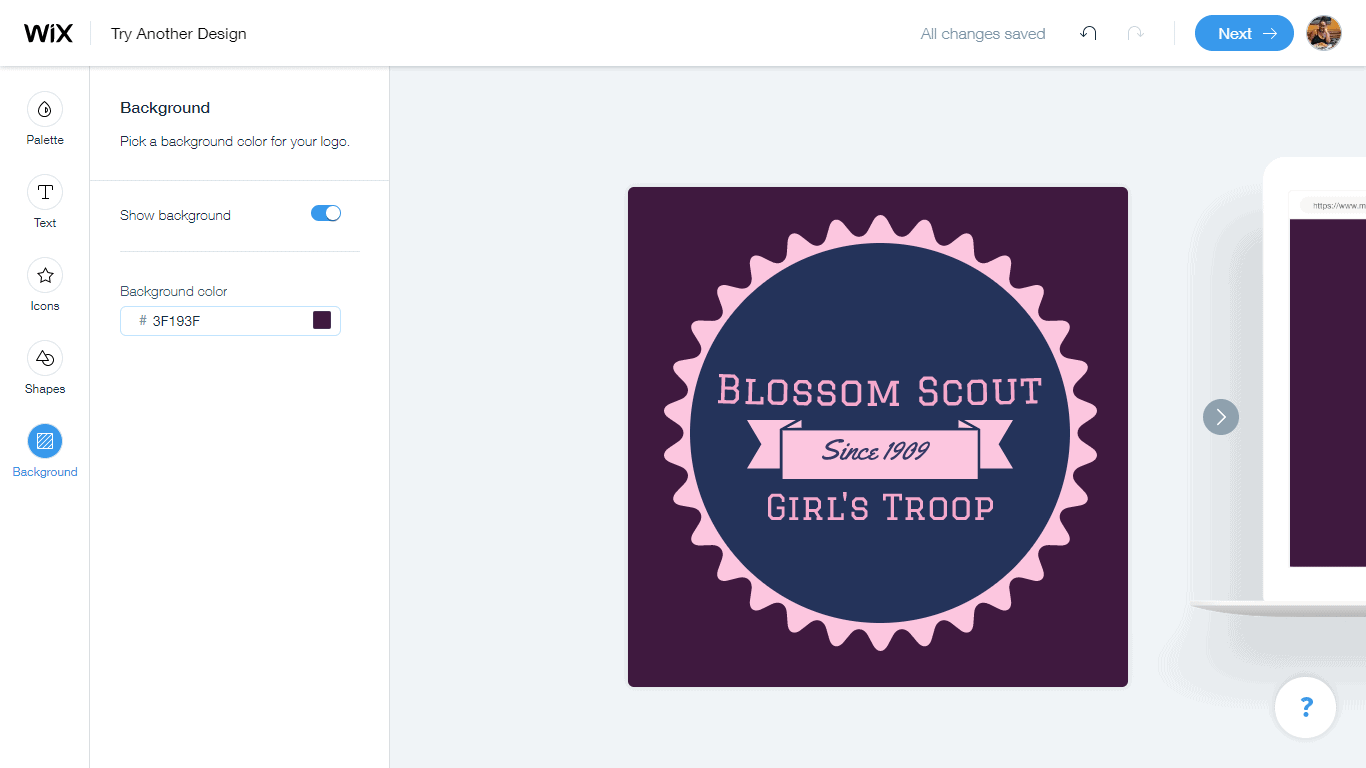 When you're finished, click
Next
to choose your package, pay, and download your logo in high-res. Not ready to purchase your logo just yet? Download a free, smaller image file to test out your logo before making a commitment. Want to learn more?
Read our full Wix Logo Maker review
for more example logos.
Wix Logo Maker Alternatives:
In Conclusion
If cost is the main reason you'd not considered hiring an experienced designer before, then
Fiverr is definitely worth a look
. I can see how commissioning your logo design may be off-putting if it's your first time, but Fiverr makes the process so safe and simple, you can easily brief your new designer and get a quality, professional logo in days. For those set on DIY,
Wix Logo Maker uses state-of-the-art technology
 to help you craft your design. Its AI system is really useful to get you started, and the expansive customization options make it easy to create something unique. Finding the right logo design service for you is important. Still weighing up your options? Head over to my colleague's
expert logo design service comparison
 to see how popular design platforms stack up against each other.