click here to jump to the tutorial
). But first, let's rev up your creativity with some of the best logo examples. Need more insight and inspiration?
See some of the best famous automotive logos below
.
9 Best Automotive Logos
How to Make Your Own Automotive Logo
Feeling inspired? Even if you've never designed anything before, you can actually have fun creating your own logo! With a user-friendly logo maker like Tailor Brands, you can get a unique automotive logo design done in just a few minutes. And don't worry,
it's 100% free to try.
You pay only if you like what you make. Want to know more? Don't miss our
in-depth Tailor Brands review
. Here's how Tailor Brands works.
1. Enter your business name
Go to the Tailor Brands homepage
 to type in your brand name and get started.
2. Choose an industry
Relevant categories include
Automotive, Auto, Car
, or even
Motorsports
, if that's your thing. You can also type a little more about your business to give the AI (Artificial Intelligence) extra keywords to narrow down your logo results.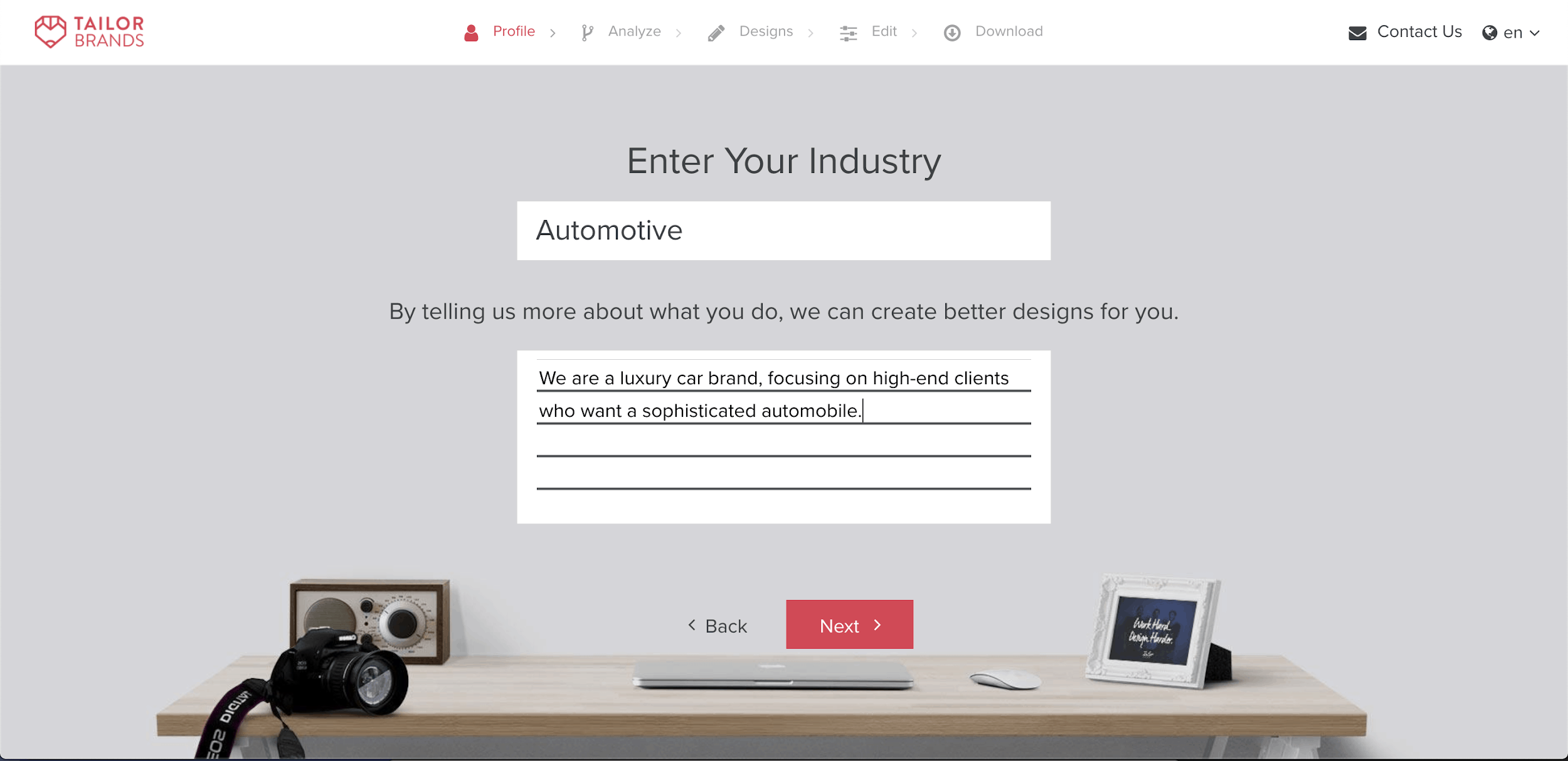 3. Select your logo type
Use the example logos to choose which style of logo you want. You can choose between name-based, icon-based, and initial-based.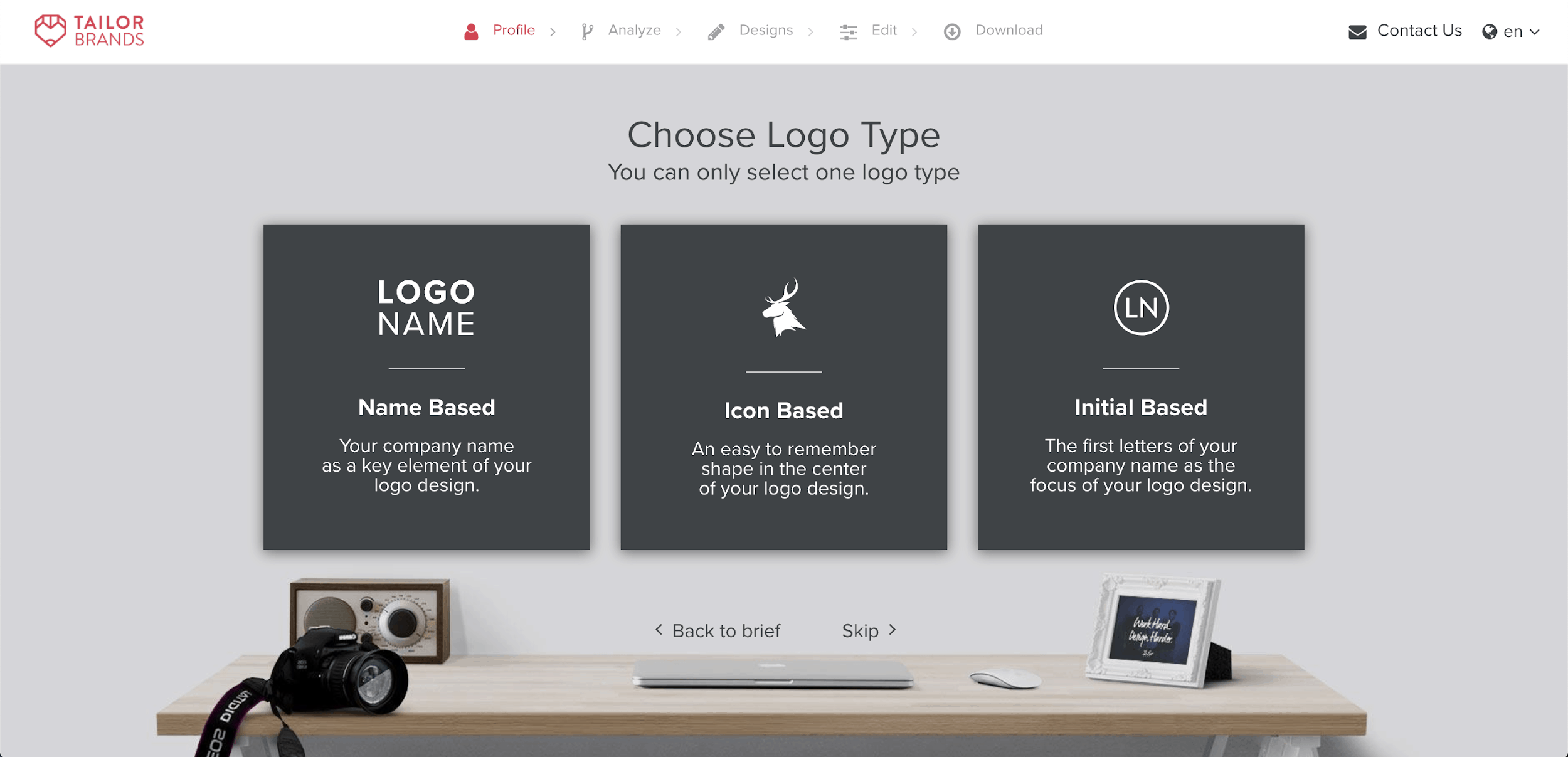 Expert Tip: Each of these three logo styles can work well for an automotive company logo. If you have the time, I recommend starting with whichever style you like best…but then trying at least one more option before making a final purchase.
4. Select your favorite fonts
By clicking on your preferred font, you'll train the AI on your preferences.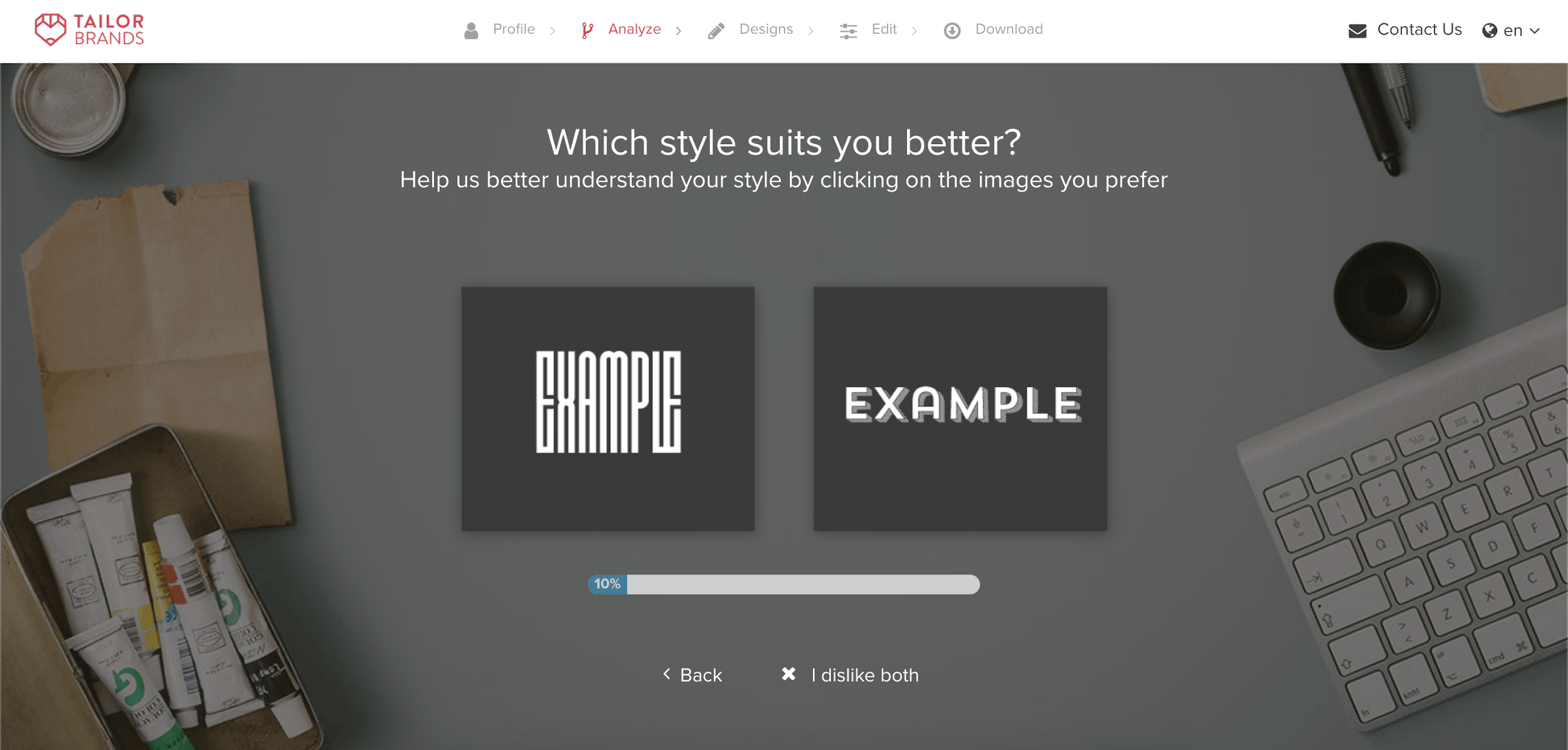 5. Select a logo and start customizing
After a brief loading screen, you'll be shown your AI-generated logo options. Scroll through the designs and once you pick your favorite, click
Customize
.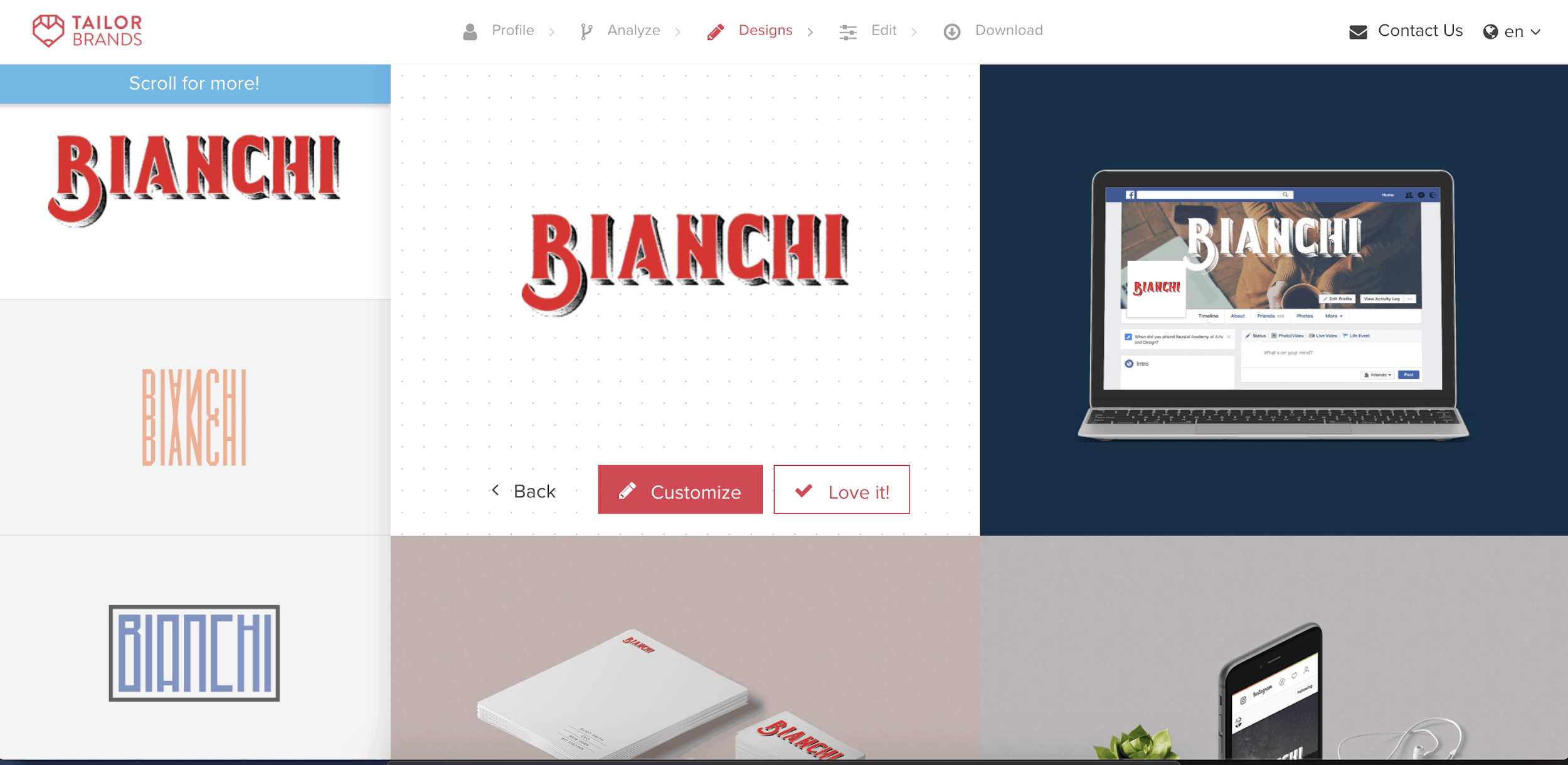 After you've selected a logo, you can make a variety of changes using the tools located on the left. You can change the fonts…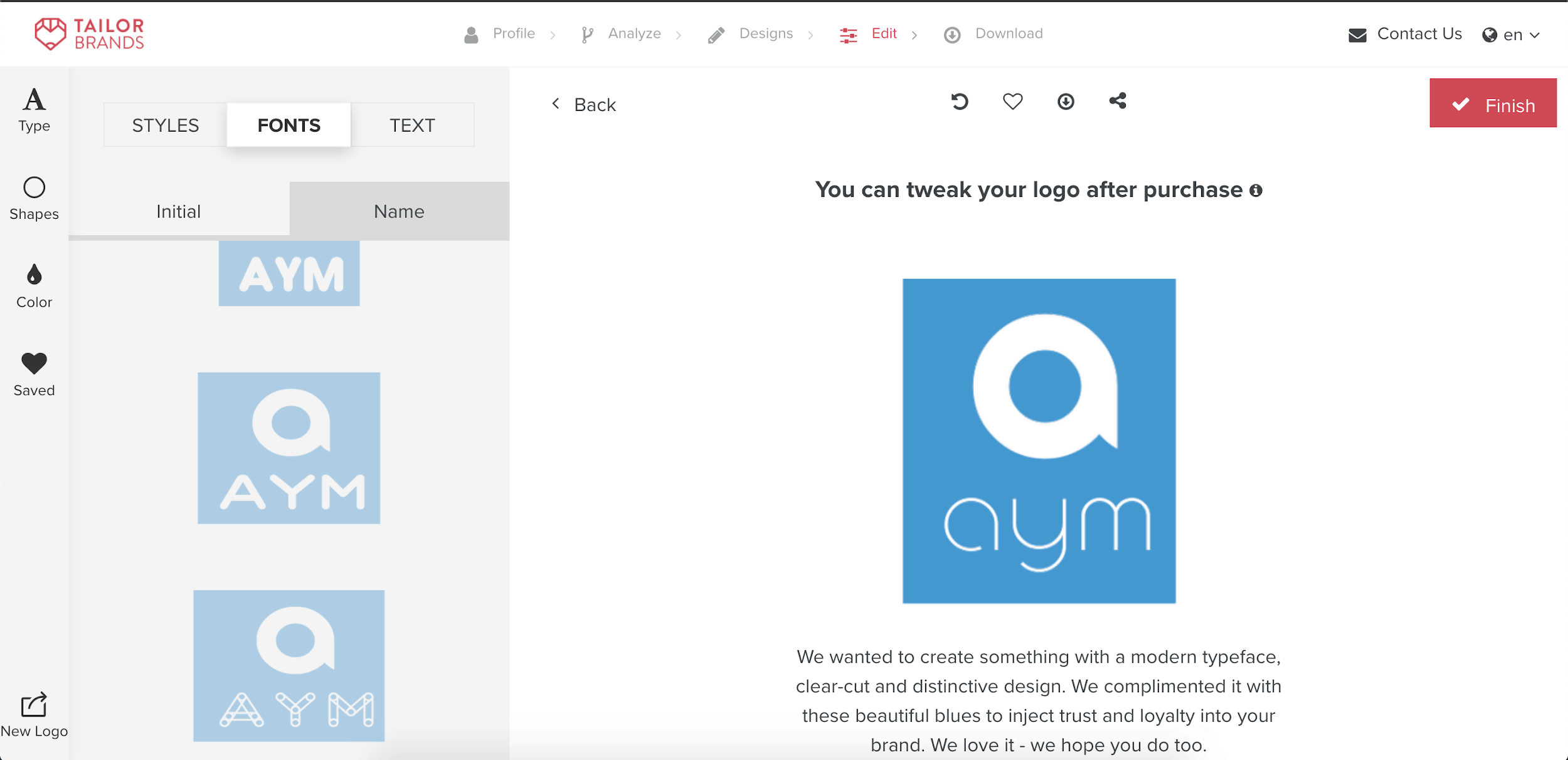 …and you can play around with different colors.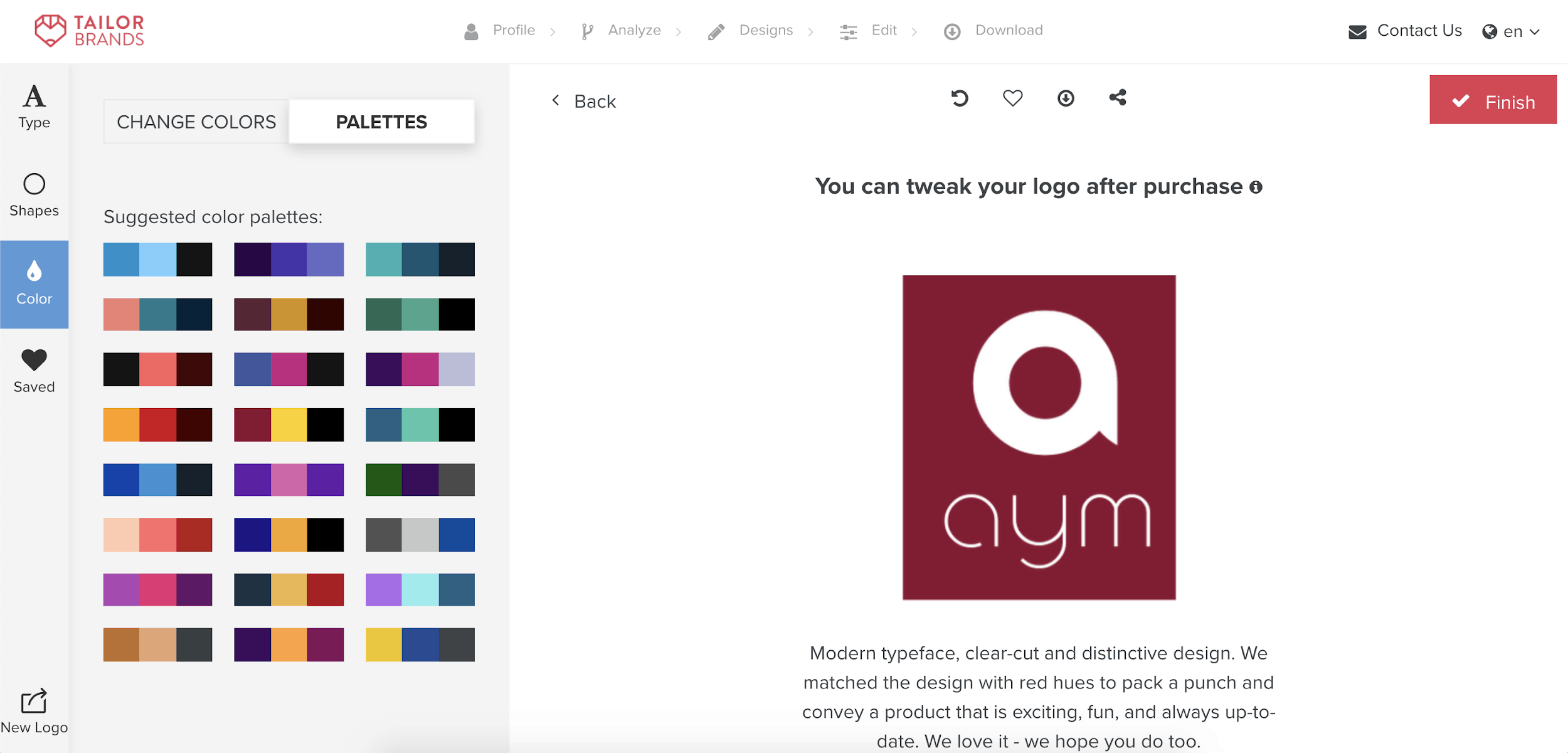 Expert Tip: Common color schemes for automotive logos include blue (e.g., Ford, BMW, Volkswagen) and red (e.g., Ferrari, Bugatti, Tesla), with plenty of metallic silver and gold, too.
Keep in mind that cool colors like blue tend to feel peaceful and trustworthy, while warm colors like red feel active and powerful. Metallics exude modernity, elegance, and class.
You can also try interesting new layouts with just one click.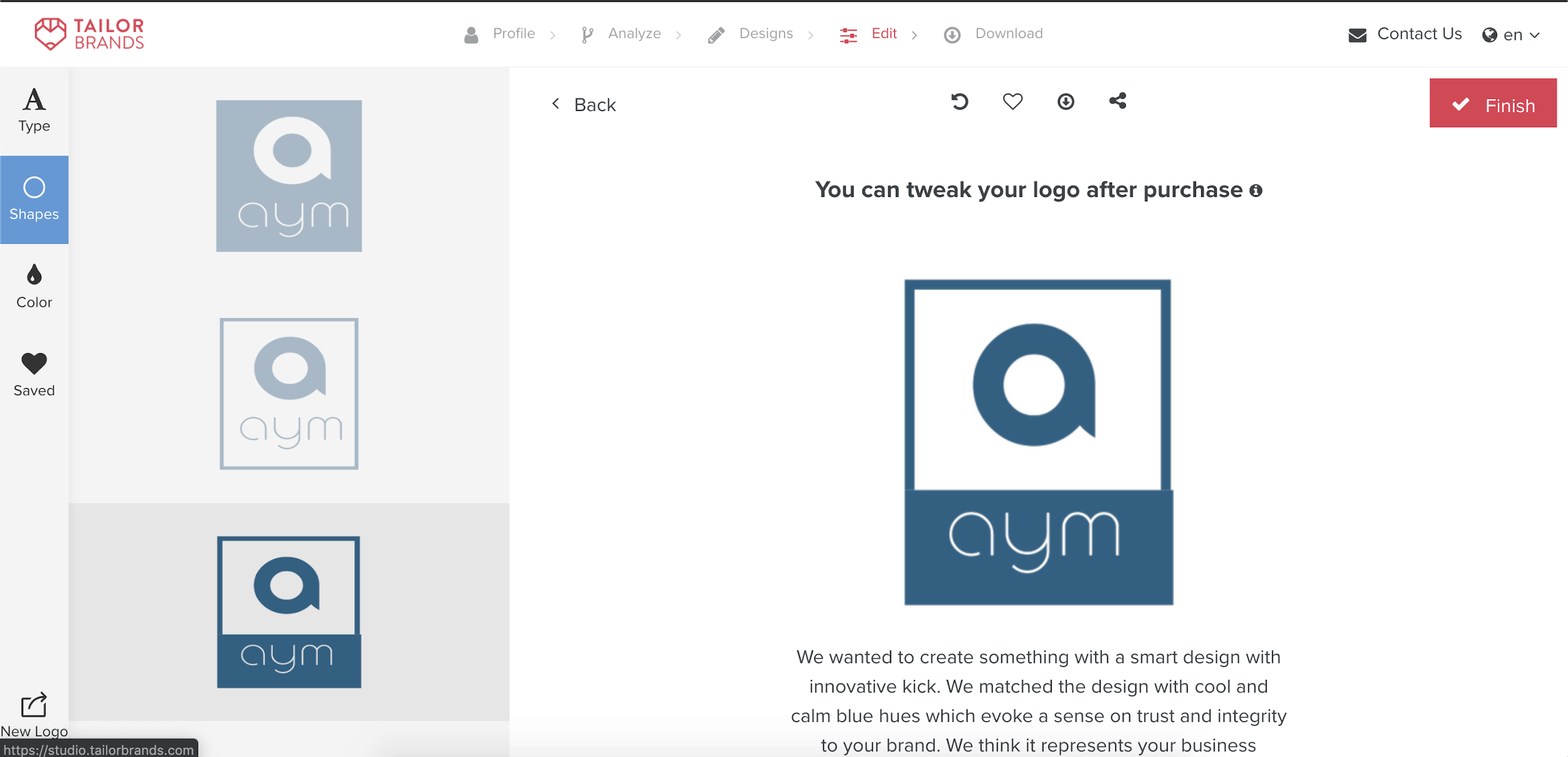 6. Finish up!
After you've tried out different colors, layouts, and fonts, just click
Finish
to purchase your logo. Tailor Brands offers several affordable subscription plans depending on which logo files and additional services you want.
Expert Tip
: If you aren't happy with what you've made, try getting some inspiration from real brands before trying again. Don't be afraid to do some googling, or make it easier by starting with our
favorite websites for logo design inspiration
.
Whenever you're ready to start over, just click New Logo at the bottom left.
If you aren't sure about buying, you can also download a free low-resolution sample by clicking the tiny button indicated below. (This sample is free for non-commercial use.)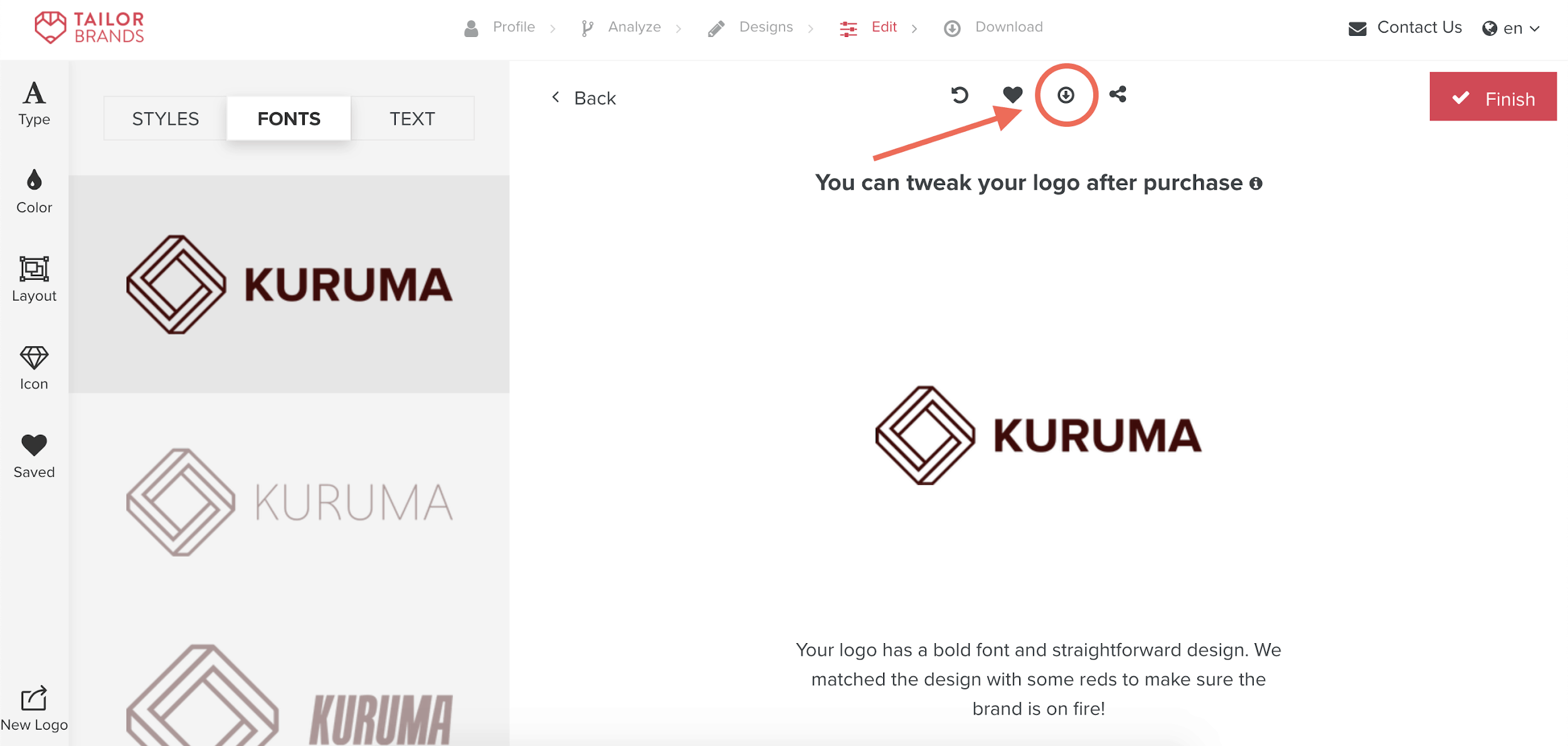 Automotive Logos Made with Tailor Brands
To show you what Tailor Brands' three different logo styles can look like, I made one of each.
Name-Based
This logo has a vintage feel and bright red color to reflect its Italian heritage.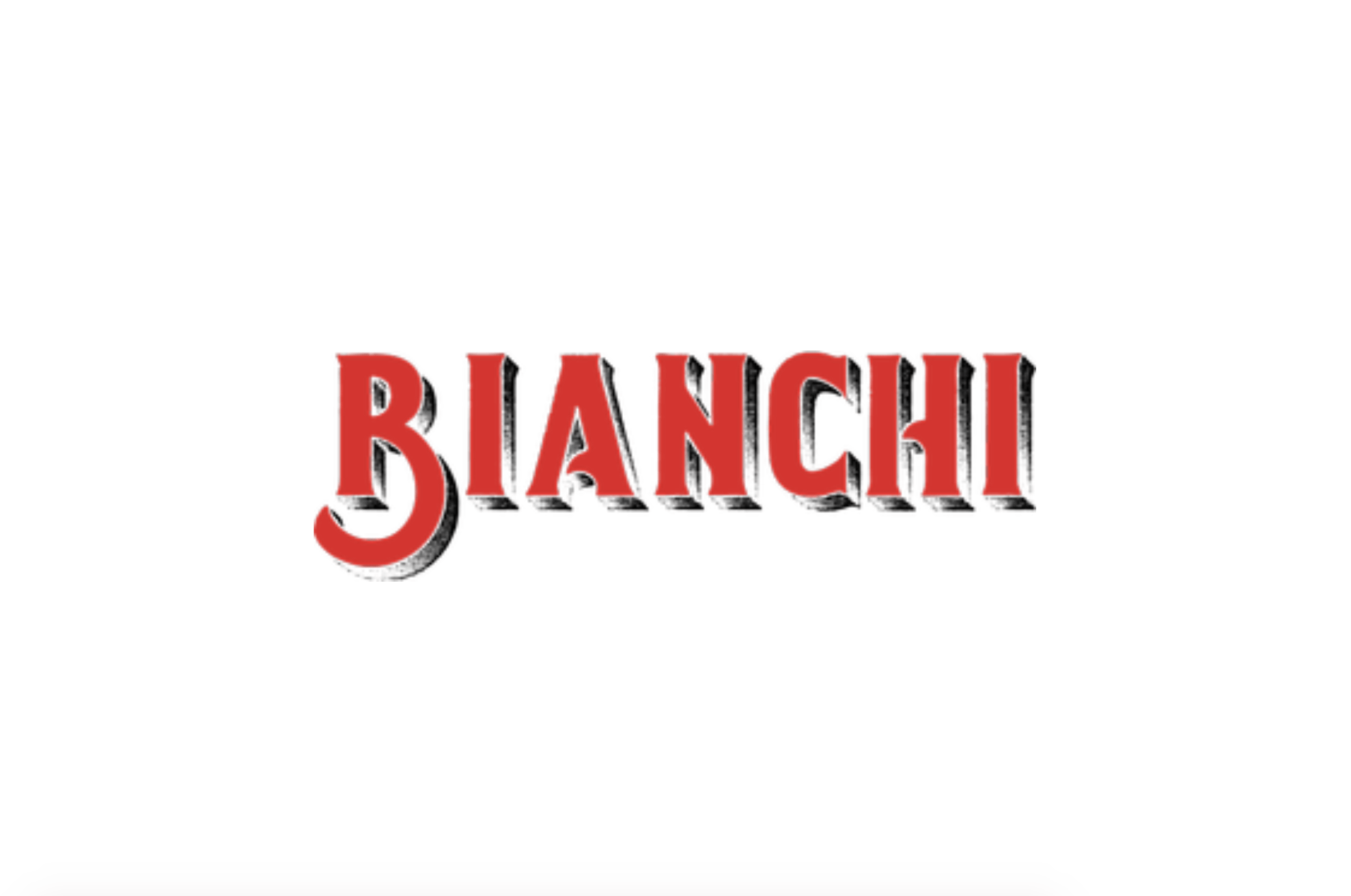 Icon-Based
This modern-looking logo uses an abstract icon and a contemporary sans serif font.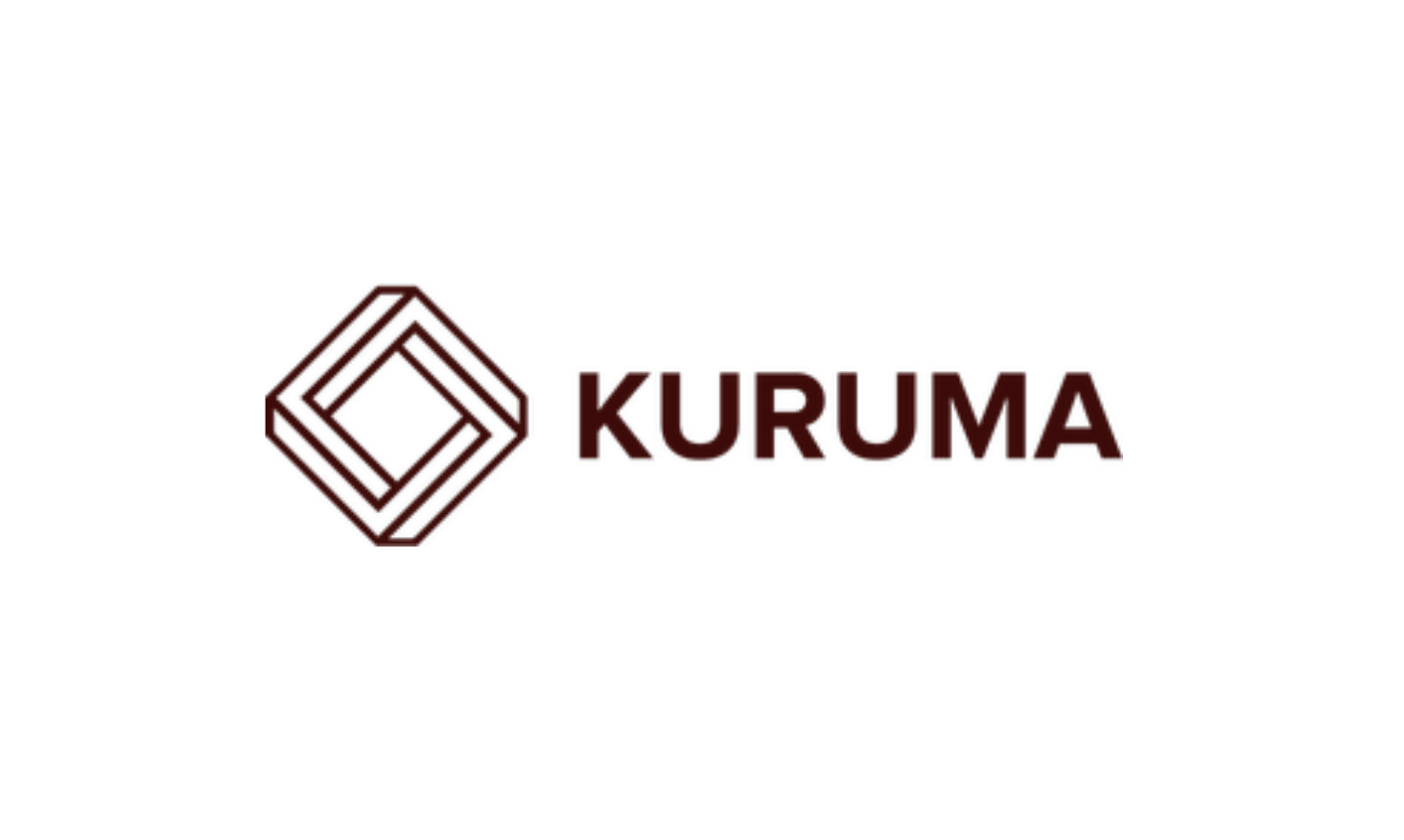 Initial-Based
With thin, rounded letters, this techy logo would work well for an electric vehicle company.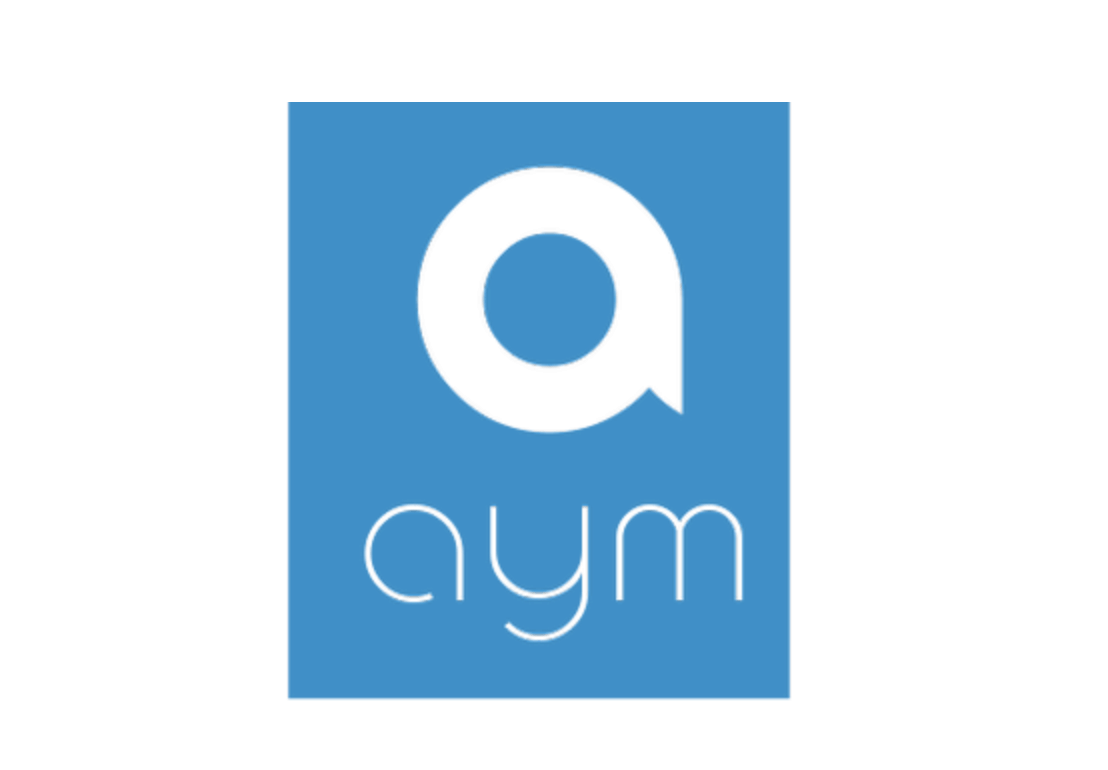 Tailor Brands Alternatives
If you aren't sold on Tailor Brands, there are hundreds of other DIY logo makers out there, but who has time to try them all out? Go straight to the good stuff by checking out one of these other recommended logo makers:
For a similar AI-powered platform with a few more custom-editing capabilities, give Wix Logo Maker a try.
Want to make your automotive logo shine? Looka offers elegant metallic gradients, including silver, gold, rose gold, and bronze.
To skip the AI wizard altogether, check out BrandCrowd. After entering your business name, you'll instantly get up to 9,600 logo templates to browse.
How to Hire a Logo Designer to Do It for You
Although I love DIY tools (especially when the
logo makers are free to try
), they definitely aren't right for every business. If your automotive company can't settle for anything less than bespoke typography or a custom icon, you'll probably want to hire a designer instead.
Fortunately, finding a designer is also easy
. Use 99designs to get connected with a logo designer who's perfect for your car brand, whether it's sporty, luxurious, eco-friendly, or traditional. Through
99designs
, you can get your new logo in one of two ways:
Work directly with a designer. Search for individual designers by browsing their portfolios and messaging them to ask for rates. Once you find a designer you like, you can hire that person directly.
Host a contest. In this case, you won't have to look for designers because they'll come to you. After selecting a contest package and posting a creative brief, you'll wait for designers to submit unique logo concepts. You can give feedback to the designers to perfect your final automotive logo design.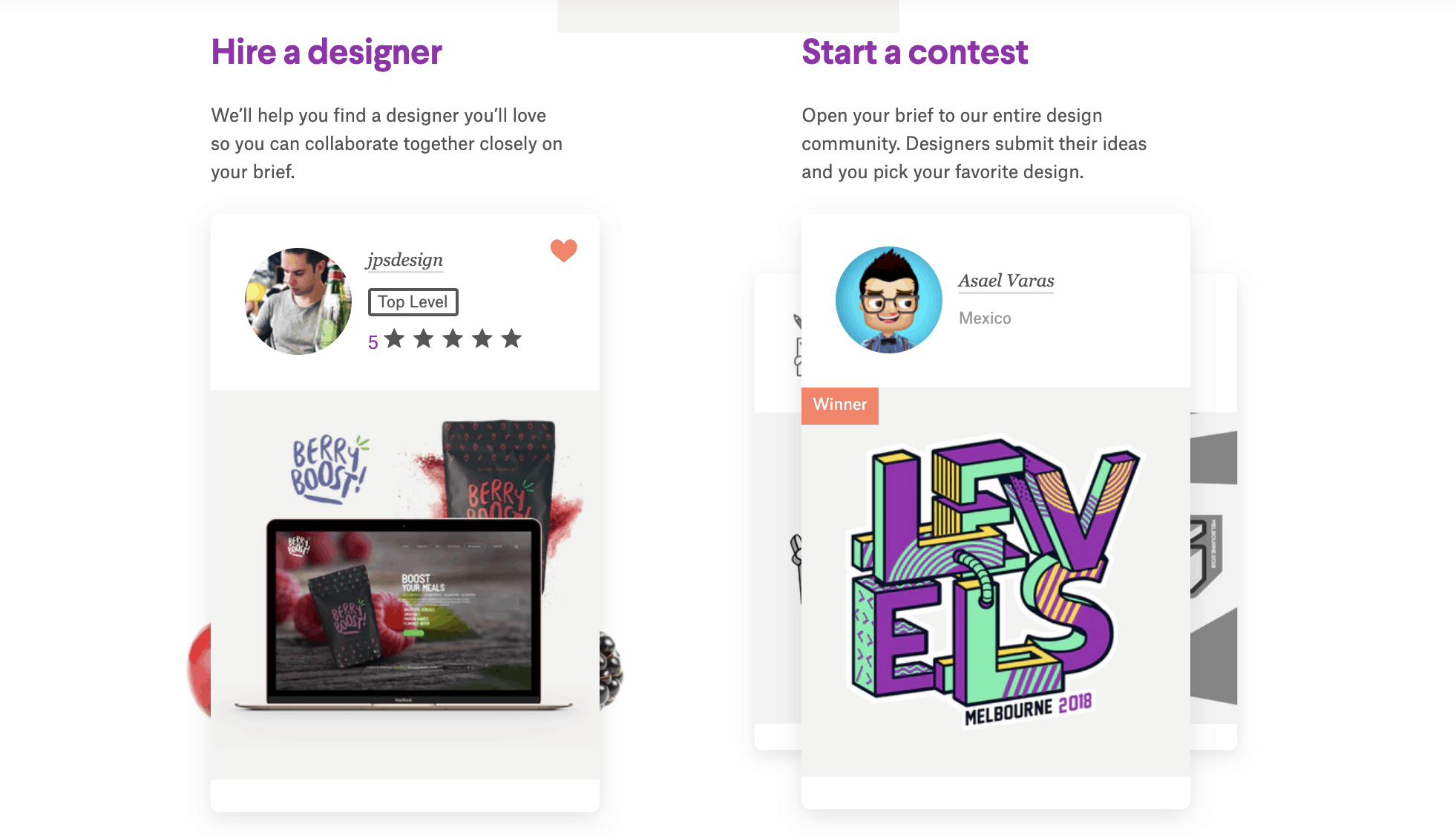 Whichever route you take,
99designs stands out for several reasons
:
Designers are categorized into skill/experience levels by 99designs staff.
You'll receive full ownership and copyright of your automotive company logo.
You can opt for a private contest to keep your logos hidden from competitors.
All contests come with a money-back guarantee.
Want to know more about 99designs?
Read about our own experience with the platform in our expert review
. If design contests don't excite you,
jump over to Fiverr, where there are thousands of logo designers with prices as low as $5
. (
Don't miss our full review of Fiverr here
.)
Get Inspired by Famous Automotive Logos
To get your creative wheels turning, I've collected ten of the most well-designed automotive logos from famous car brands around the world.

Ford's
classic lettering recalls its original 1900s Victorian design. Although the ornamentation has been simplified, it maintains small flourishes (like the curlycue on the F) and a sign-lettered feel to reinforce its status as an American heritage brand. In terms of color psychology, blue is a crowd-pleaser that evokes feelings of sincerity, strength, and authority.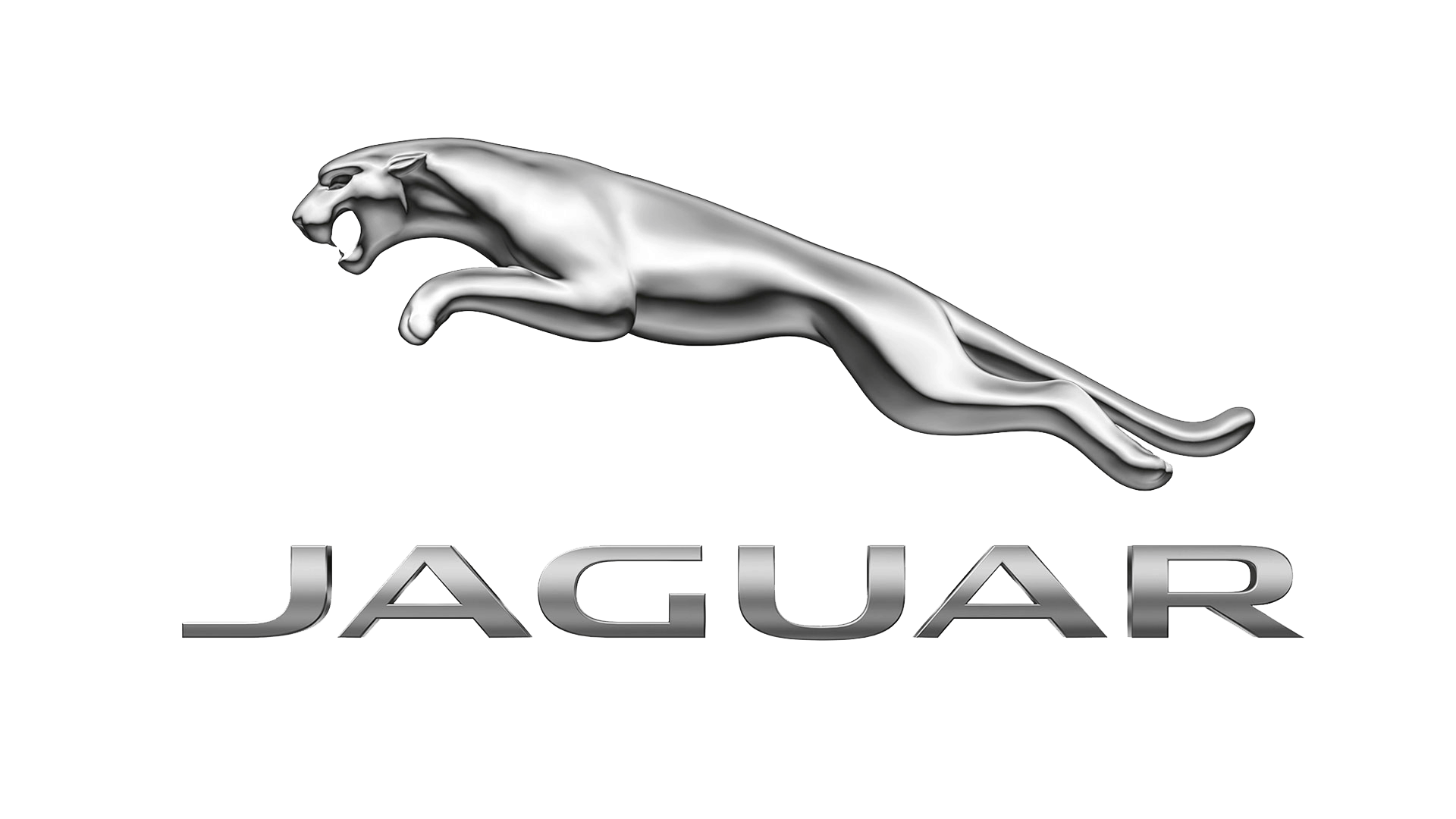 Where Ford is known for middle-class affordability,
Jaguar
exudes high-end luxury. Its understated metallic logo captures a spirit of power, energy, sleekness, and beauty. My only gripe is the font, which feels much more industrial, generic, and (dare I say?) cheap than it does luxurious or expensive.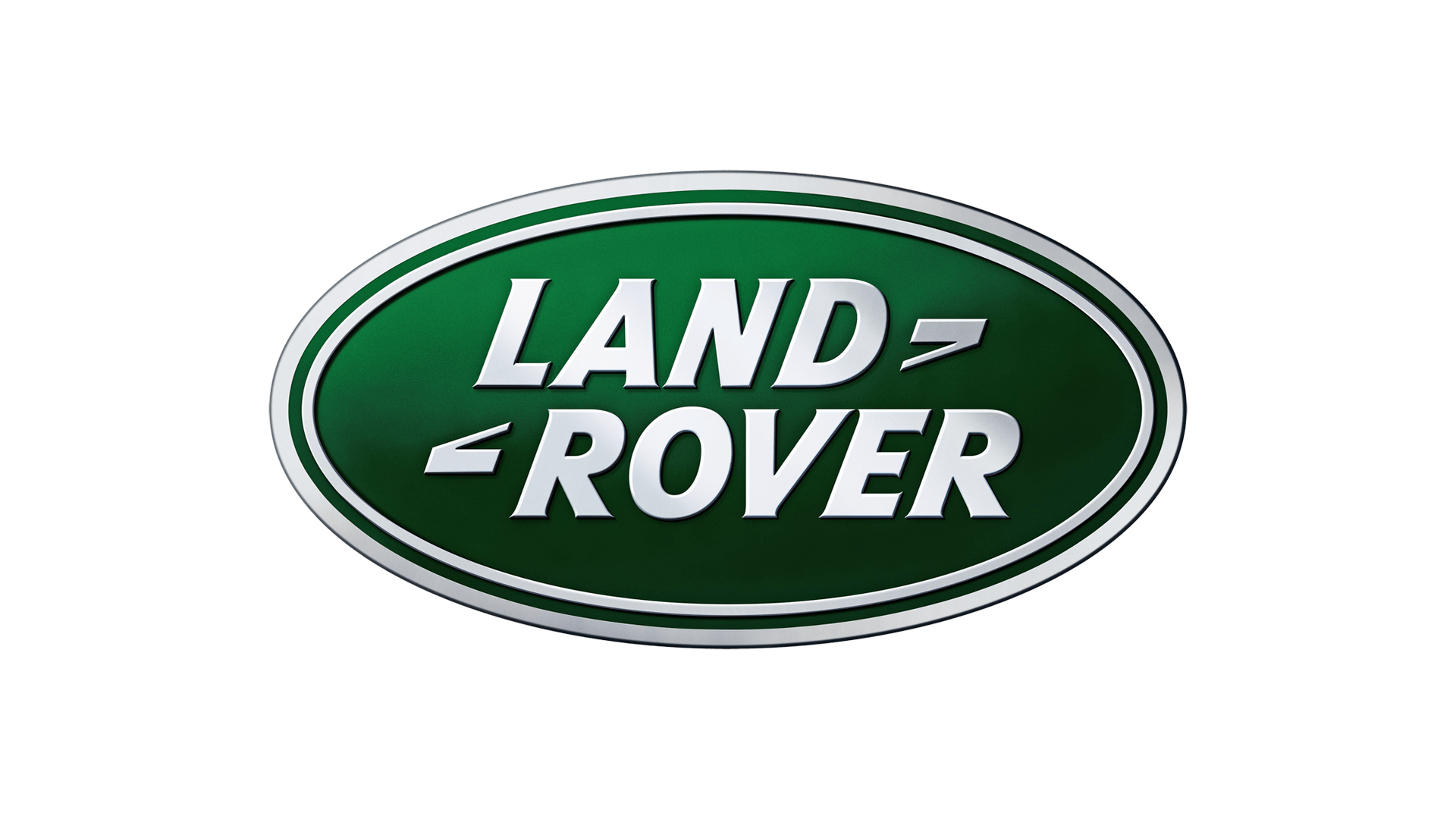 The
Land Rover logo
has all the standard features of automotive logo design: an oval background badge, simple linear outline, and silver metallic detailing. It does add a fresh take, however, through its vivid forest green. This color is uncommon on car logos but works well to reflect the great outdoors, along with two arrows that look almost like compass points or map directions.

Although simple, the
Mack Trucks
logo says a lot! The very stout, square letters with angled yet slightly rounded corners feel masculine, industrial, and strong without being too aggressive. The letters feel as if they're bearing weight, just like the heavy-duty semi-trucks that this company makes.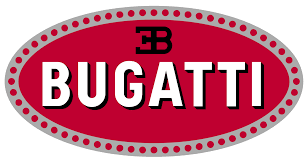 Set against a
deep red background, which is known for passion, energy, and masculinity
, the
Bugatti
wordmark is powerful and attention-grabbing. The white letters have high contrast for easy reading while reflecting the brand's Italian heritage. The simple EB monogram at the top adds extra visual interest, surrounded by red dots that almost give off an impression of glamorous Hollywood mirror lights.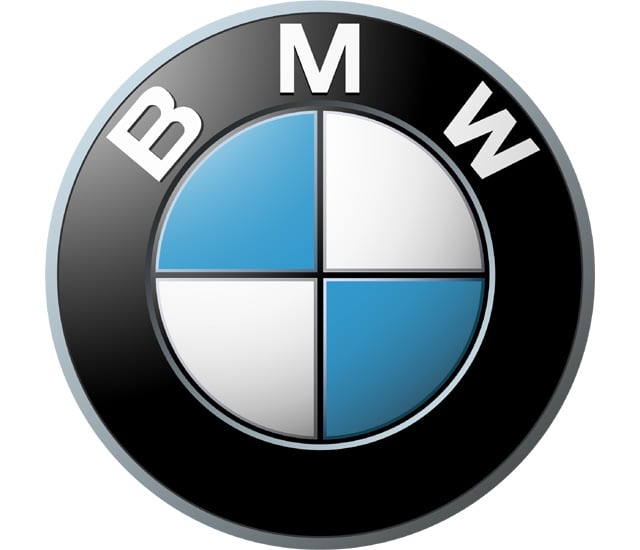 The
BMW
logo stands out for its simplicity and its pleasing color scheme. The light blue, white, and black feel traditional but not stodgy, and the colors either reflect a spinning propeller or a Bavarian flag, depending on who you ask. The wide-spaced letters are also easy to read and provide a nice visual balance.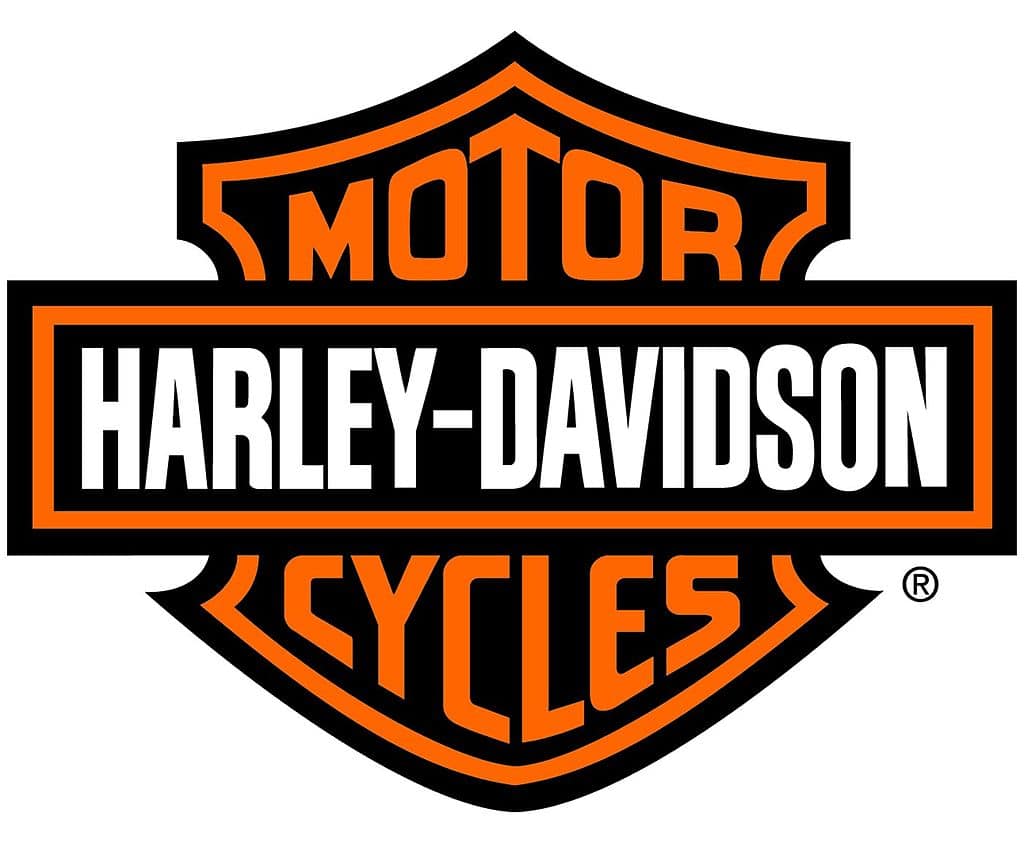 Like Land Rover,
Harley-Davidson
uses a vibrant, uncommon color to make its logo stand out. You'd be hard-pressed to find another vehicle manufacturer that would dare to use orange, but it works for the powerful, masculine energy that this brand portrays. The classic bar-and-shield background looks perfectly at home as a patch on a biker's jacket, too.

Another example of powerful red, this logo captures
Tesla's
futuristic engineering. The highly stylized letter may look only like a capital T, but it also represents a cross-section of the company's electric motors. The font below utilizes lines straight lines, sharp corners, and a stencil effect for an almost cyberpunk feel.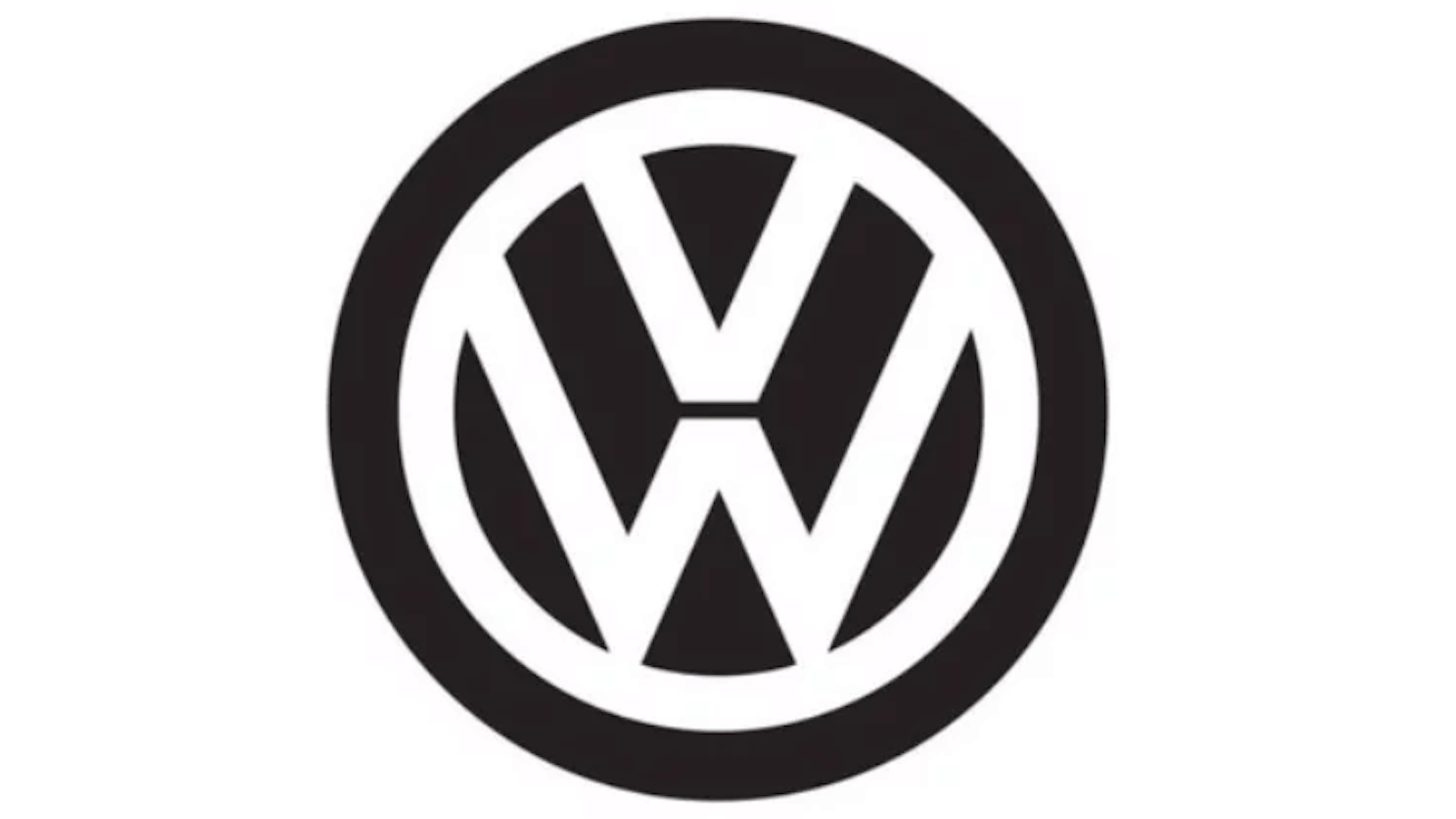 If this
Volkswagen
logo looks different to you, that's because it is! This logo only debuted in 2019 and is a flatter take on the brand's previous blue design. This latest version maintains the famous stacked
V
and
W
while going even simpler. It's the simplicity and iconic shape that make the VW logo so great.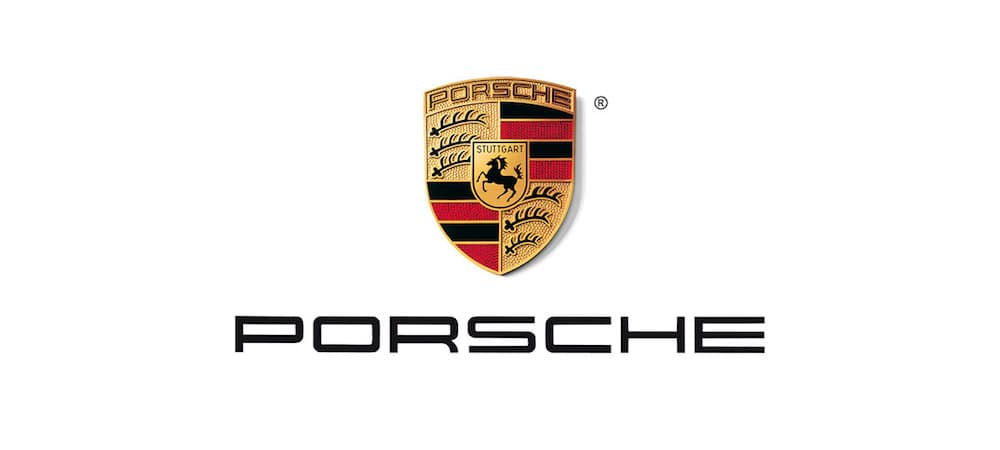 Whereas many automotive logos utilize a circular background, the
Porsche
logo instead has a shield emblem to connote history, nobility, and wealth. The luxurious gold, black, and red further evoke power and prestige, while the antler, horse, and striped details all relate back to the brand's German roots.
Ready to Make Your Automotive Logo?
Every automobile, whether it's a luxury sedan, a mid-tier four-door, or a retro muscle car, features a logo prominently positioned at the forefront of the vehicle. This logo also frequently appears at the rear, on the keys, and even on the steering wheel… So take advantage of that awesome brand visibility by creating a unique logo that speaks to the sporty, high-end, or environmentally conscious drivers you want to reach.
You can get started today in just a few minutes
. Jump into a beginner-friendly logo maker like
Tailor Brands
or head over to
99designs
to start a design contest. With all the logo design inspiration shared above, you're definitely ready to put the pedal to the medal! Don't miss our list of
the absolute best logo design services
.