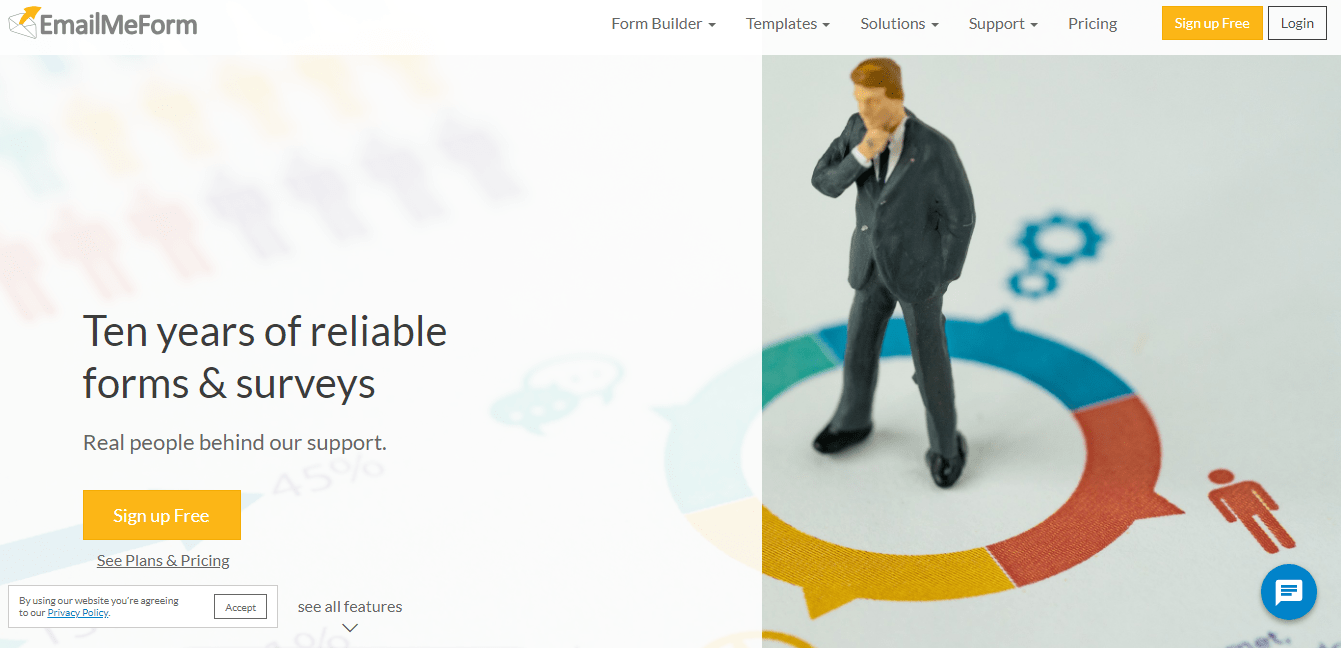 A Decent Form Builder For Pros
While limited in features and flexibility, free accounts are available at EmailMeForm. However, EmailMe Form's platform offers a solid form builder that really delivers and ensures your assignments's impact. Upgrading to paid plans enables you to really start integrating clever features and tools. The support and usability on offer can use improvements. Therefore, Form Builder is at the bottom of recommended platforms.
Why Choose EmailMeForm?
Use forms on unlimited domains
CAPTCHA
Autoresponder
Want to know if EmailMeForm is right for you?
Let's check it out!