Pay More, Get Less for A Simple Cloud Backup Service?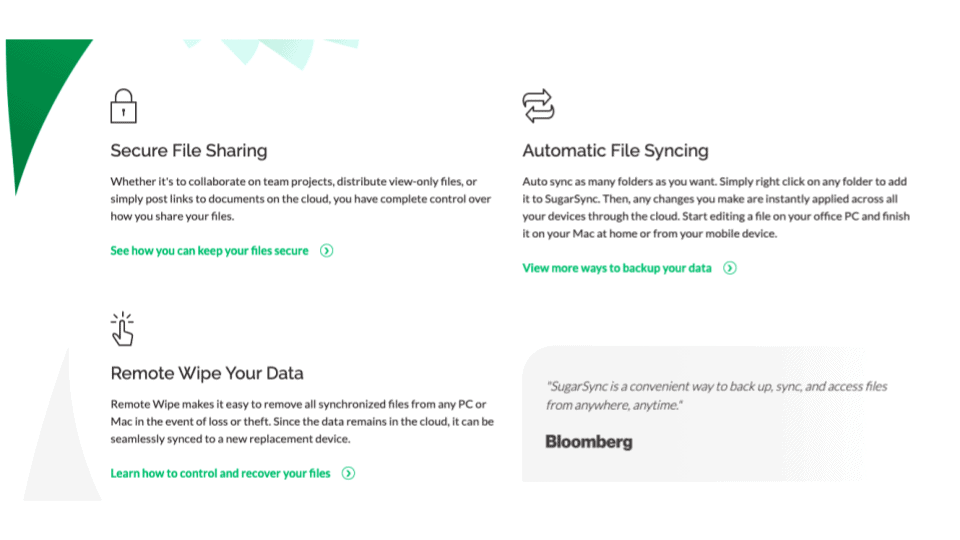 "Less is more" is a noble approach to life, but does it work for a cloud backup solution like SugarSync? If you like minimalism, maybe it does, but I have a few reservations after conducting a comprehensive test of what this service offers.
I should clarify one thing: I don't need extensive features to make me feel that I'm getting my money's worth from a cloud solution – sometimes all I want is a reliable backup, say of my music and photo files, from my computer or mobile. And for basic needs like these, SugarSync ticks the right boxes.
But, for example, if I wanted to check a photo or song that I've just backed up, SugarSync offers a media player only on its mobile app (not on the desktop app or web client). Or, if I want to sync my iPhoto library, SugarSync only supports syncing it on one device at a time, instead of the usual unlimited devices supported.
And this is when I start to wonder why certain features aren't offered in full across SugarSync's platforms – and whether these small, inconvenient details shouldn't be reflected in more reasonable subscription costs.
With pricing top of mind, I've covered more complex features like file sync speeds and security features – and additional small inconveniences – in my review.
Honestly, though, for similar functionality and a smaller price tag, I'd rather suggest iDrive or Backblaze. Still, SugarSync does have some redeeming qualities that I share below.