Unlimited Cloud Backup with Options for More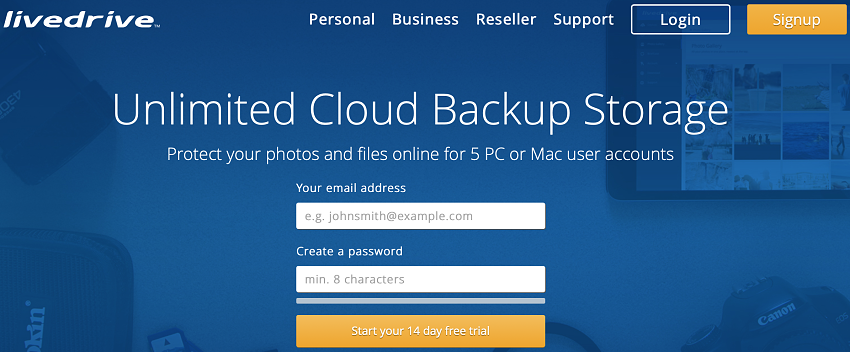 In this ever-advancing, technology-driven world, it seems "unlimited" is what gets people excited. A decade ago it was unlimited nights and weekends. Then came unlimited mobile data. And now, there's unlimited cloud backup.
Livedrive is a unique service that not only offers unlimited cloud backup, it also provides optional cloud storage with sync, share, and edit abilities.
You can back up media files, documents, and most application files on Windows and Mac operating systems. There's also a mobile app for iOS and Android devices, as well as Windows tablets, that lets you access and restore files and back up photos and videos.
And like any cloud backup solution worth its weight in bits, Livedrive has military-grade security to protect your files and file versioning so you can easily restore them if something happens to your local ones.
Its basic plan is about as basic as you'll find, and you have to pay more for better features. But if you're looking for an easy-to-use backup solution, Livedrive is worth your consideration.