Set-It-and-Forget-It Cloud Backup for Your Small Business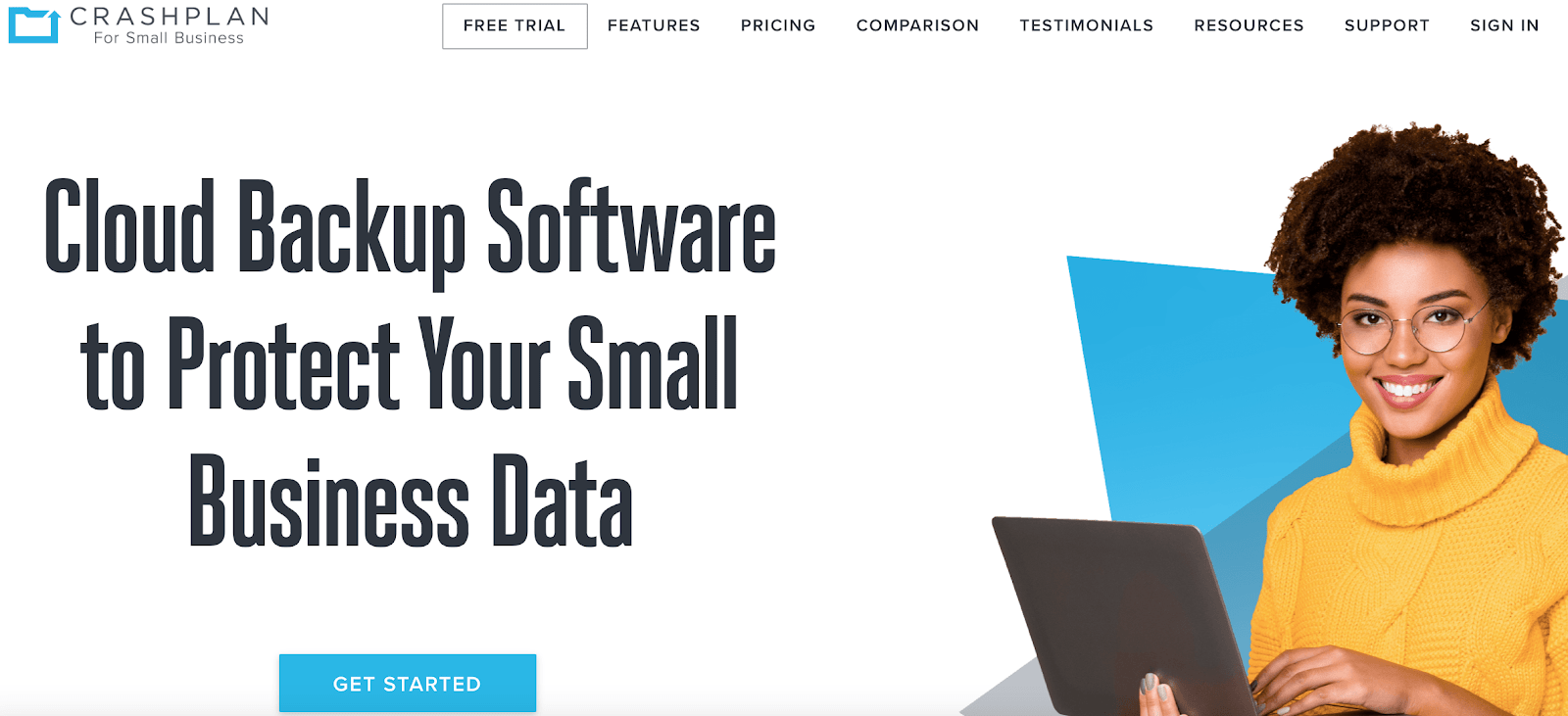 There are a lot of cloud backup services out there that claim they have what it takes to protect your small business's data. But most of those focus on home backup first and small-business plans second. CrashPlan is different. CrashPlan is a cloud backup solution specifically for small businesses.
It's designed to make sure you never lose your data, and to make life easy for you and your employees. Automatic backups won't suck up time or bandwidth. Unlimited versioning means your files won't ever be deleted unless you delete them. Restores are easy for any user, in the office or on the go. Pay-per-device pricing is straightforward.
And oh yeah, it offers unlimited cloud backup with some of the best security in the business.
CrashPlan works with Mac, Windows, and Linux, and can back up computers, servers, and external drives. It's intended to protect files you "create, edit, and access," so things like documents, projects, photos, and videos. But it can't back up the files that make your computer tick, like operating system files and application files.
If you're looking for a cloud backup that will take a mirror image of each and every device on your account, look elsewhere. But if what you're after is automatic, easy-to-use protection for your company's most important files, read on to find out if CrashPlan is your backup plan.