Zoolz BigMIND Home Promises Smart, Secure Cloud Storage
With its aptly named BigMIND products, Zoolz has made artificial intelligence (AI) central to its online cloud backup services. Competitively priced, flexible, secure, and smart cloud backup is what BigMIND promises – and mostly delivers.
Zoolz offers different BigMIND plans for individuals, families, and businesses large and small. It's one of the few online backup services that offers a permanent free version, though it covers just 1GB of cloud storage and doesn't include customer support.
BigMIND is designed to do two things: 1. Securely back up your important data at an affordable price; and 2. Organize your files so you can easily find and recover a specific folder, document, image, or video.
Well-designed web and mobile apps make it easy to schedule backups and set preferences. Hybrid backups, mobile backup, and backup of social media and file sharing/cloud storage accounts are standard features in all BigMIND Home plans.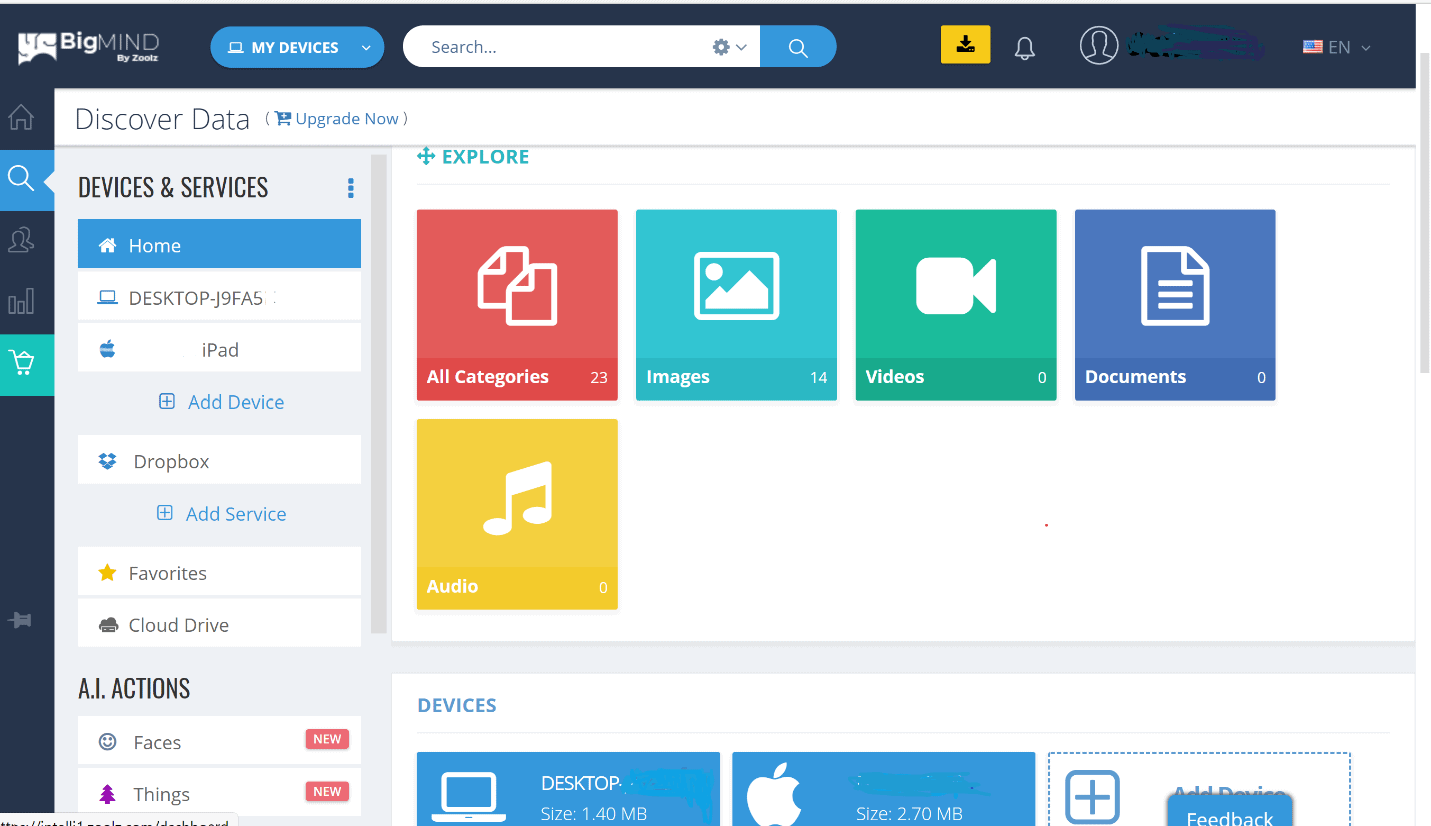 But it's missing a few things, like private encryption protection and offline disaster recovery. (BigMIND Business plans include both.)
With so many online backup services to choose from, it can be hard to pick the one that's the right fit for you. I've thoroughly tested and reviewed BigMIND Home so you don't have to. Read on to learn more about the pros and cons of its smart cloud backups.