In the digital age, customer service expectations are at an all-time high. Customers expect to be able to contact you 24 hours a day, seven days a week. And with 76% of customers reporting that it's now simpler than ever before to take their business elsewhere, it's crucial that any business does everything in its power to keep their clientele happy.
There's only one issue, and that's unless you have customer service representatives employed across multiple time zones, in today's global marketplace, it's virtually impossible to always have someone available. It's for this reason that, along with email, chatbots, and other passive means of communication, contact us forms are so incredibly popular across the internet. Although, despite their popularity, at 3%, contact us forms don't have a great conversion rate.
While not an active method of converting users into clients, other than the occasional update, once contact forms go live they require no additional effort. It's imperative that you create a strong contact form from the beginning so that your customer has a good interaction with your company and continues down the buyer's journey, regardless of where they currently are. Making sure that your form meets these foundational qualities will help them along this path, improving brand sentiment and, ultimately, increasing conversion.
#1: Set Your Intention
Before you get started on anything else, you're going to have to answer these seemingly simple questions. Who's your target audience? And what purpose does your contact form intend to fulfill?
Some of the more common uses of a contact us form include:
Public Relations: Used to make yourself available to the press, or other media outlets. This form is generally utilized by influencers, online personalities, politicians, artists, or any other person or organization that's looking to market themselves
Support: This is generally reserved for customers that are having an issue with their product or service, and will be used to handle complaints, troubleshooting, technical problems with your website, returns, exchanges, and other similar issues
Human Resources (HR): A contact page that's designed for any potential future employees to apply for an available position; commonly found on business pages or websites whose main purpose is to find employment for individuals. These contact forms generally request more personal information than other form types
Sales: While most sales will be handled through some form of shopping cart software, oftentimes bulk or wholesale orders are handled through email or a contact form. This form can also be used for customers to ask any product or service related questions that they may have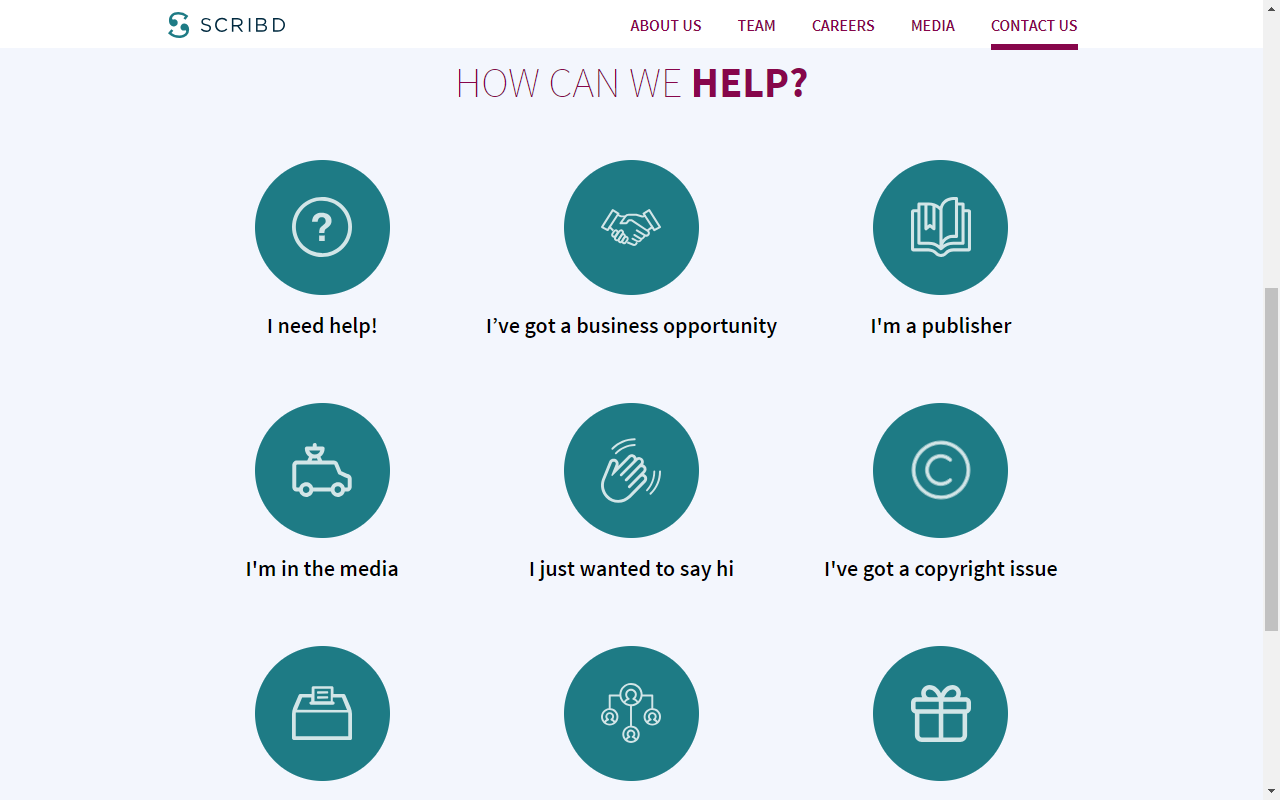 Think about the needs of your audience and why they are likely to be reaching out to your company. Clients and customers will be asking themselves: Is this the right form for me? Is this the best venue to answer the question or problem that I currently have? Being clear about the purpose of the contact form, and developing the content of the form accordingly, will give customers confidence in your company and process. Asking too much, or too little, can either scare a visitor away or render a contact form completely useless.
#2: Keep It Simple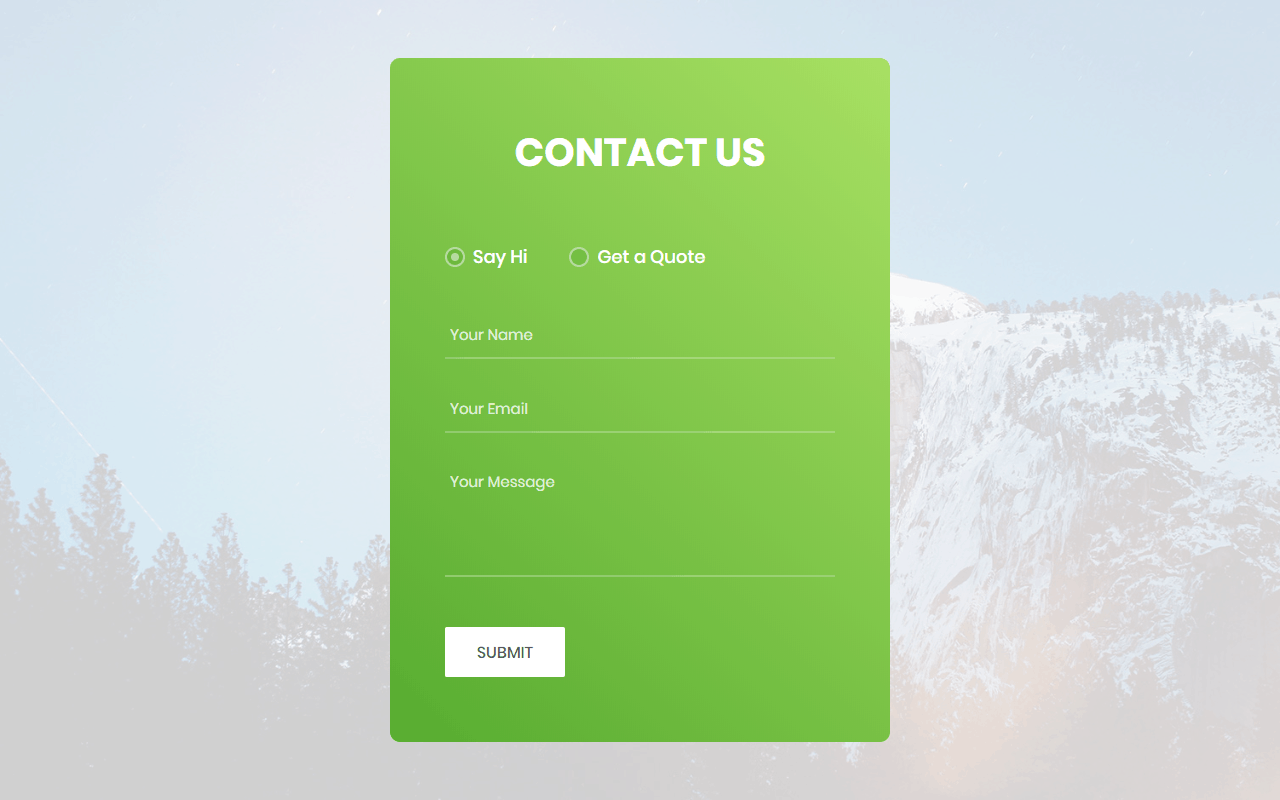 One of the primary reasons that contact forms have such a low conversion rate is because people are generally hesitant to give out their personal information (and with one in 15 people becoming a victim of identity theft in 2017, this is perfectly understandable). Therefore, people usually will only give out information when the advantage to giving it out is absolutely clear. In fact, studies have shown that asking for a phone number alone leads to a 5% reduction in conversion rates!
This is why it's so important to determine the purpose of your form prior to building it. This way you'll know exactly what information you need to ask and nothing more. Contact forms that ask for unnecessary information are far more likely scare a customer away. Oftentimes, the only information that you'll need to ask for is a customer's name, email address, and a message.
#3: Leverage Available Resources
Just because you're not a web developer doesn't mean that you shouldn't have a professional-looking contact form. To find outside resources that won't break the bank, you can either browse through a number of freelancers offering their design and development services on Fiverr, or place a job post on a freelance platform like Upwork.
Nowadays it is also very easy to create your own forms. If you're using one of the best online form builders, you'll have a variety of useful functions to assist in your mission to construct the perfect contact form.
For example, with JotForm you have the ability to customize a number of different templates with advanced functions like dropdown options or file upload in order to make your form as clear and helpful as possible, benefiting all parties involved.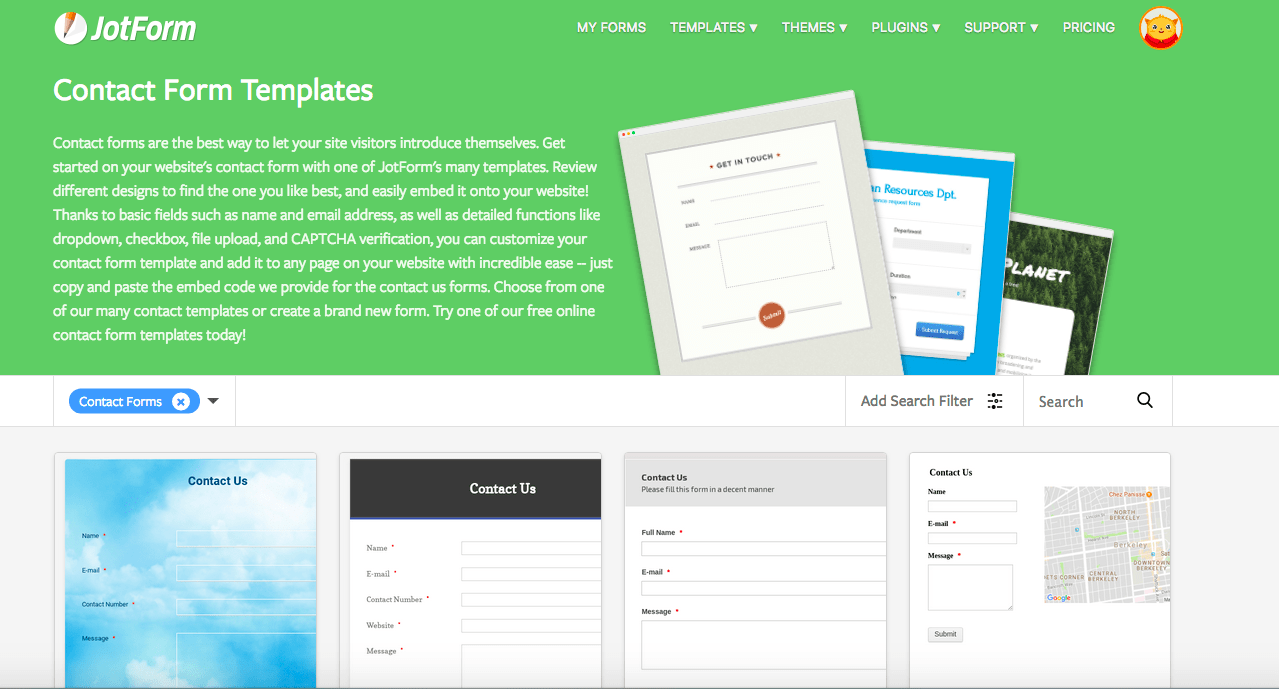 These builders have many advantages, including the ability to add as many fields as you'd like, ask for important information, respond to customers more effectively, route contact requests to different departments, and more. They will also help you to design a good looking form that'll better represent your brand. So unless you're an expert at coding, or want to invest in outside design work, this could be a good option to consider.
#4: Exemplify Your Brand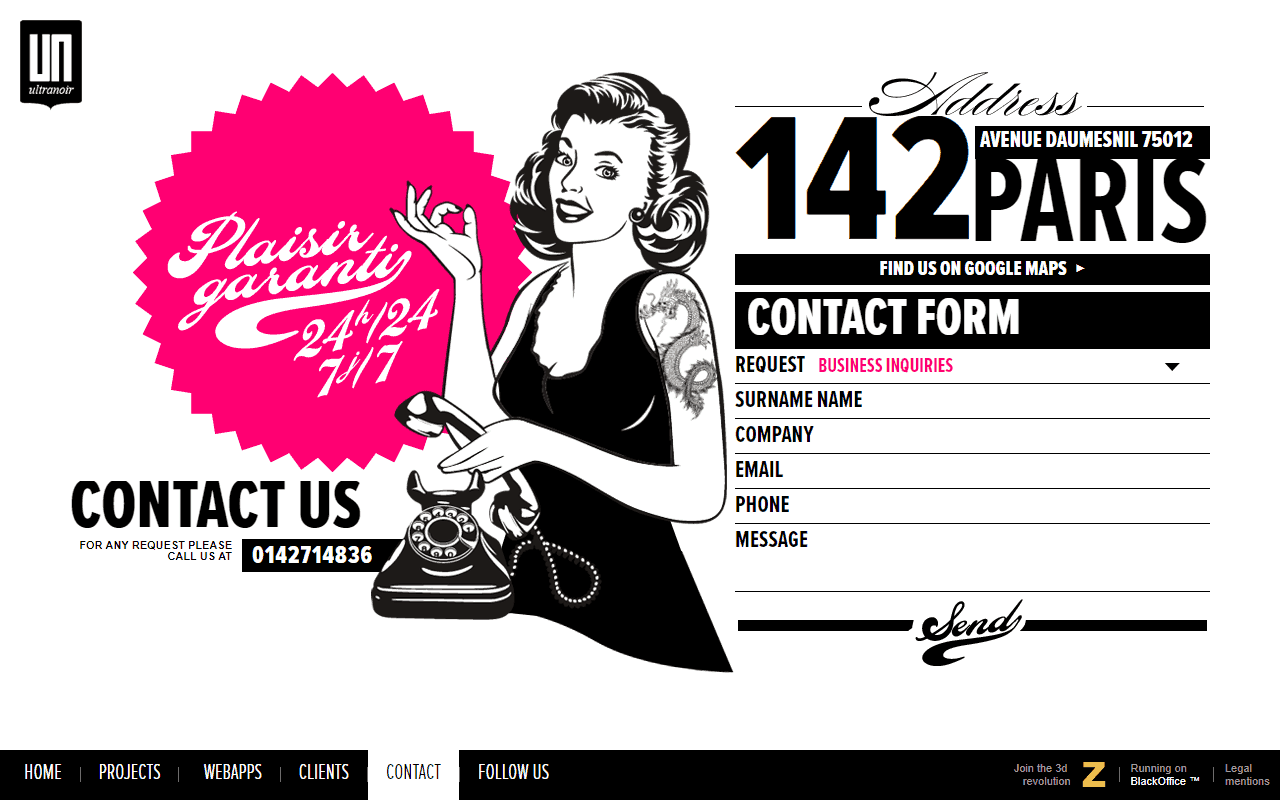 Just like people, brands are unique and have their own personalities. Your contact form should display your brand's personality as well, while still maintaining its ultimate goal of collecting information. Many contact request forms can come off as boring and bureaucratic, causing customers to lose interest and cut the process short.
Maintaining a consistent and cohesive brand identity can be done in a variety of ways, but usually through its graphic design. Just because it's a contact request form doesn't mean that it has to be dull. Give it a little flair, but always stay in line with your brand's personality, and only in a way that will enhance a user's experience.
Bonus: Learn from Others' Mistakes
Sometimes, the best way to create something powerful is to learn from others who have tried and failed. Here are some examples of forms that fell short in one way or another.
You probably wouldn't guess just by looking at this form, but it is for a major art gallery. It's great that visitors have the ability to choose what department to reach out to, but when it comes to branding and visual identity, this contact form leaves a lot to be desired.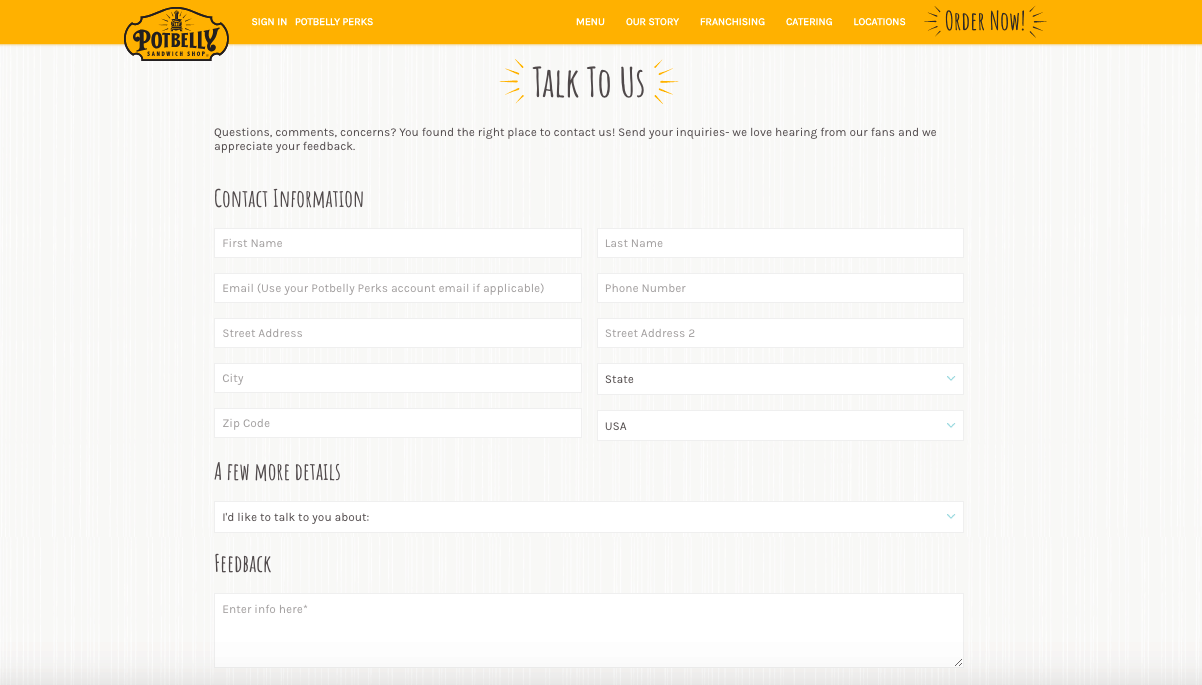 While this sandwich shop's contact form is well branded, I would really like to know what they could possibly want with my email, phone number, and street address. When customers see this, they may assume that their information will be sold by the company, which would greatly decrease their trust in the brand.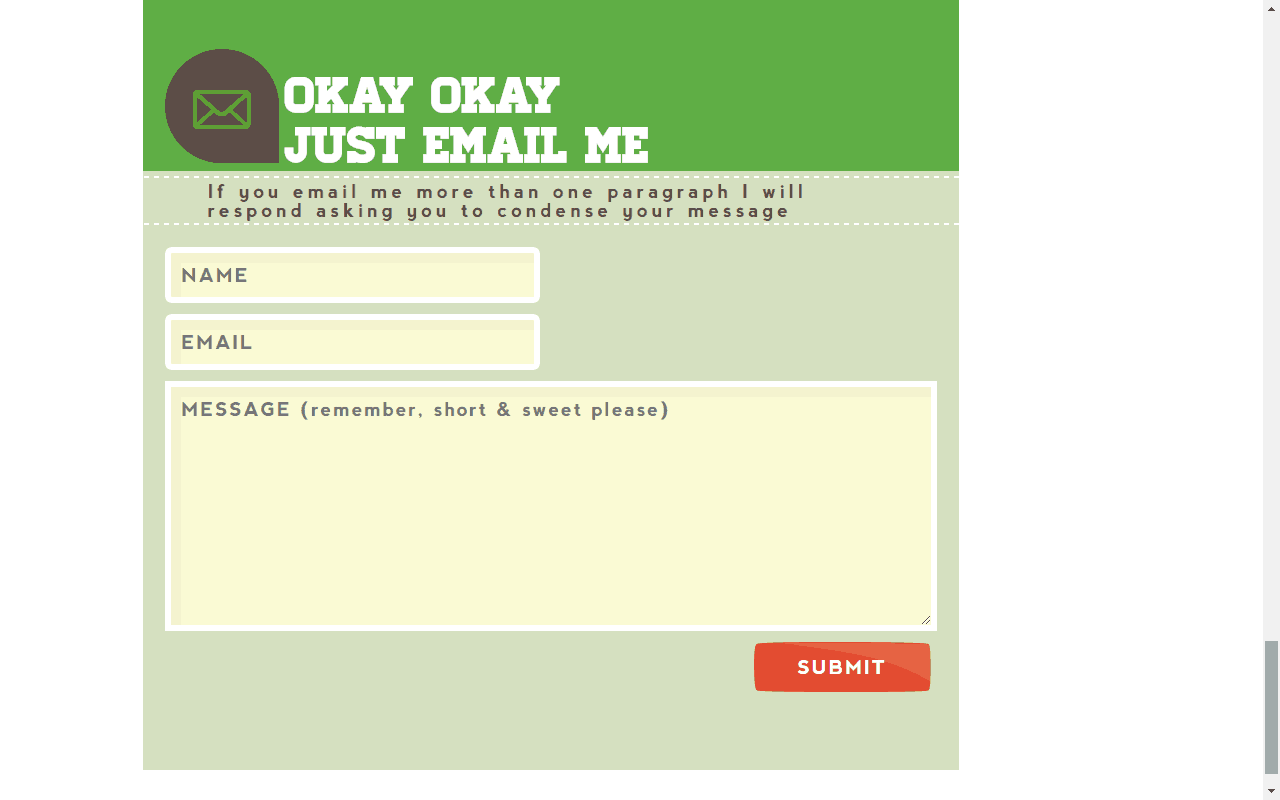 This contact form is well-designed and simple enough, but it could be improved. Instead of mentioning two separate times to keep the message concise, it might be a better idea to allow individuals to choose the reason for their message from a dropdown box, or to write a subject line; this could help streamline the process and jumpstart customer communications.
Ready to Be Contacted?
These are critical steps you absolutely need to take in order to optimize the conversion rates of the wonderfully passive contact us form. Now it's time to take the next step and actually begin creating the thing. Whether through the use of a form building tool or a freelancer, make sure to take the above into account when creating your form and you'll be geared for success!
---
Sources
4 Online Form Stats That Will Help You Get More Leads: https://www.formstack.com/blog/2014/4-online-form-stats-leads/
Customer Expectations Hit All-Time Highs: https://www.salesforce.com/research/customer-expectations/
What Are Your Odds at Getting Your Identity Stolen? https://www.identityforce.com/blog/identity-theft-odds-identity-theft-statistics
How To Optimize Contact Forms For Conversions: https://unbounce.com/conversion-rate-optimization/how-to-optimize-contact-forms/
Images
Header Image: https://unsplash.com/photos/5Ne6mMQtIdo
Scribd: https://www.scribd.com/contact
Colorlib: https://colorlib.com/etc/cf/ContactFrom_v3/index.html
JotForm: https://www.jotform.com/form-templates/category/contact-form
Ultranoir: http://www.ultranoir.com/en/#!/contact/
Renwick: https://americanart.si.edu/about/contact
PotBelly: https://www.potbelly.com/talk-to-us
QuickSprout: https://www.quicksprout.com/contact/