Wix
 is a popular website builder, does it really have what you need to create a stunning website? Not to sound cliche, but it depends. Wix has a lot of great features that make it perfect for those creating their first website, but there are a few caveats you should be aware of before signing up with the platform. Are you willing to sacrifice advanced features and pay up for convenience? If so, then Wix may be for you.
Truly One of the Easiest Website Builders Around
Wix's TV and print ads all emphasize that it's one of the easiest website builders around, and from my experience, that's definitely the case.
You can opt to either let Wix walk you through setting up your website, or you can pick a template and begin designing.
If you let Wix set up your website, you'll be asked a set of questions about it, and then Wix will develop a template based on your answers.
Those who prefer to pick their own template can choose from over 900.
Wix offers all of the following types of templates:
Business
Resume and CV
Blogging
Online Store
And More!
All templates feature point-and-click design elements along with drag-and-drop features. All aspects of the template have customizable features, and you can add additional webpages, video, backgrounds, or most any form of content.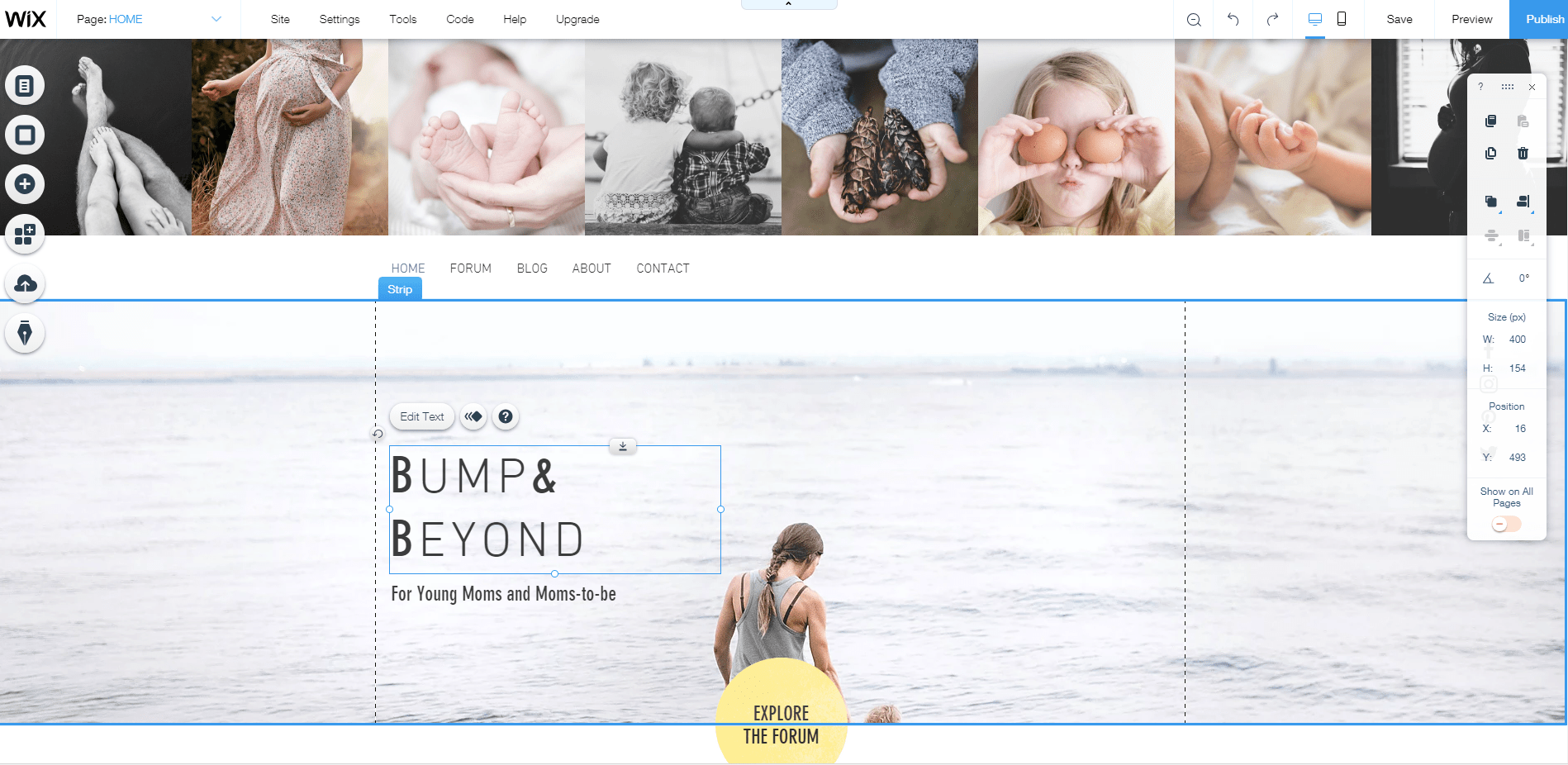 If you need additional features for the template, check out the App Market, as this is where you will find various plug-ins to improve your website.
For example, if you wanted to add a photo gallery to your blog, you can find an app on the App Market for that. If you run a business website and wish to offer directions to your business, you can install a Google Maps app on your website.
Also, Wix templates allow you to create a mobile version of your website.
Considering that at least half of all internet traffic is now on mobile, you need a mobile website.
Note that Wix templates are not responsive templates, so you will need to modify your mobile website elements the same way as you would the desktop.
Changing one will not update the other, so pay careful attention when working on your website.
Isn't It Hard to Rank on Google With Wix? Not Anymore!
Now if you've been researching Wix, you've probably read that it's not that great for SEO, and a few years back, this was indeed the case. Personally, I would have avoided Wix pre-2015.
But fortunately, Wix has made great strides in improving its SEO functionality.
Wix websites now allow you to adhere to standard SEO practices to get your website to rank to the top of Google
. Wix even has a dedicated SEO page that tells you more about its SEO functionality.
You don't need to know a thing about SEO to use Wix, as it offers about a dozen apps on the App Market that will help you with SEO optimization.
Honestly, you should learn at least the basics and best practices about SEO, but these apps can help you get by while you're learning.
If you want to rank high on Google, focus on your core SEO and quality content.
Wix's platform will have no problem ranking provided you do the necessary work to rank.
Wix Offers E-commerce at Affordable Rates
If you plan to operate an E-commerce site,
Wix
has you covered as well. It offers three levels of business and e-commerce hosting.
All plans come with $300 in ad vouchers along with the ability to accept online payments with zero commissions.
The Business Basic is a great starter plan with 20GB of storage and the ability to get your webstore off the ground and running. With Business Unlimited and Business VIP, you can run email campaigns for your store and send up to 100,000 emails per month. For most businesses,
the Business Unlimited plan is going to be the best value and is cheaper than similar e-commerce platforms.
If your company becomes successful and manages to outgrow the plan, Business VIP offers up to 50GB of storage along with 30 video hours and VIP support.
Wix E-commerce offers templates specifically designed for online businesses and provides specialized tools to help you grow your business
. These tools include payment processor apps, a shopping cart app, live chat, tax calculators, and much more. Just as with personal websites, you don't need to know how to code to run a Wix webstore.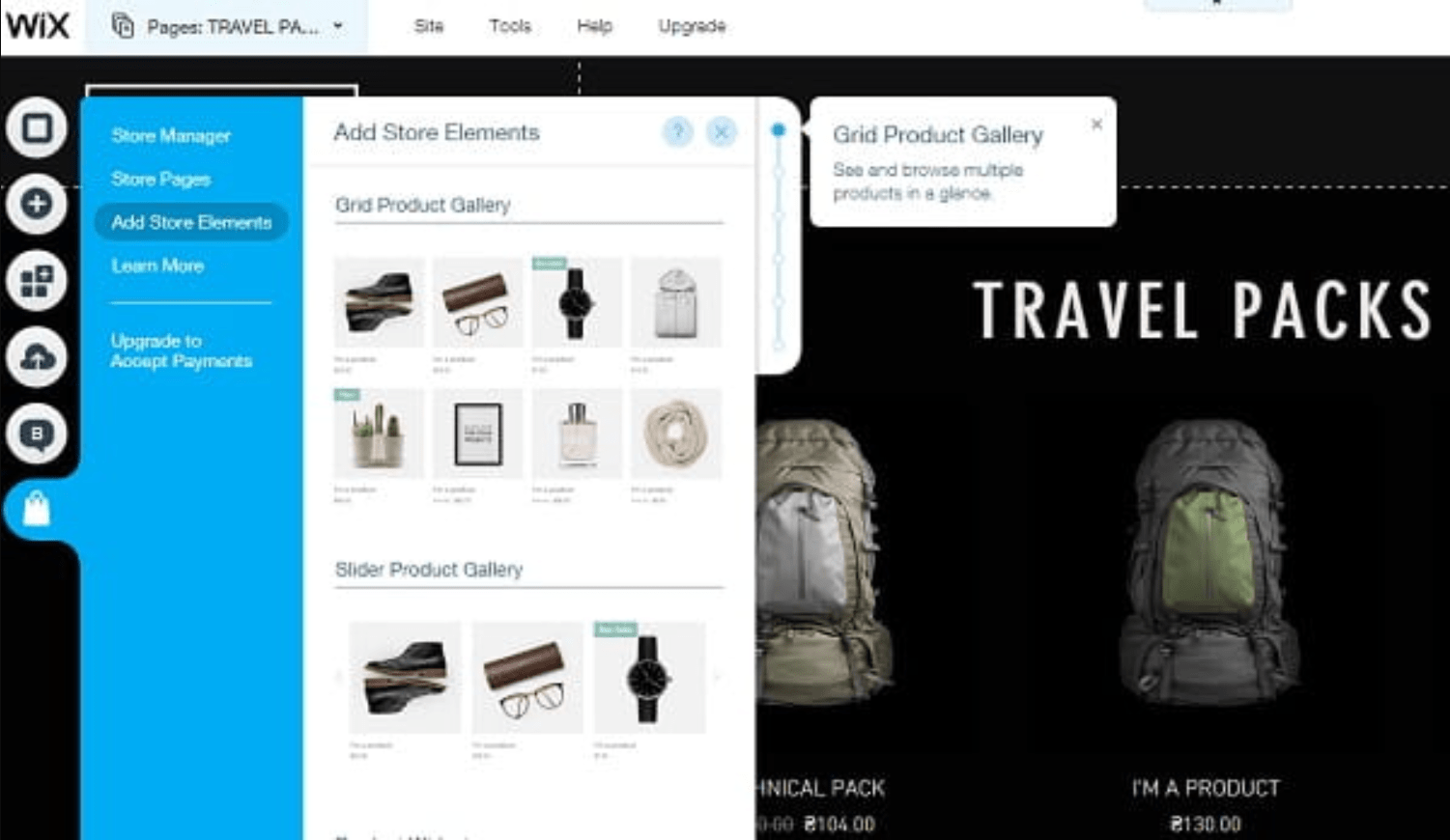 You'll Pay a Little More for Wix Convenience
Let's face it, Wix's free plan is a bit too limited for serious websites.
You'll need to upgrade to take advantage of the best features.
For standard websites, Wix offers four paid plans. There are three additional plans for Business and E-commerce websites. If you've researched website hosting in general, you will notice
Wix is pricier than standard website hosting services
. That's because those low-cost services don't provide the same features that Wix does. As such, you'll pay up a bit for the convenience of Wix, but pricing on personal plans is still reasonable for the features you get. Connect Domain is Wix's most basic paid plan, but it's limited in features and you must pay for your own domain.
Most users will find that Combo and Unlimited are best for their needs. Unlimited is the better of the two, as it offers 10GB of storage and unlimited bandwidth.
You also get $300 in ad vouchers. There is a VIP plan offered through Wix, but you'll get the same features and save a few bucks each month by choosing to upgrade to Business Unlimited instead.
All This Convenience Comes With Drawbacks
While Wix may be easy to use, that convenience is offset by a lack of certain features and compatibility. For starters, if you're someone who likes to vary the design of your website on a regular basis, Wix is not for you.
Once you set up your website, you'll be unable to switch templates without completely redoing your website from scratch.
Other platforms allow you to easily change templates, even if certain functions need to be tweaked to work efficiently on the new template.
Wix makes you go all-in on your website, forcing you to either run with what you have or start over for a new design.
Also, while you're at Wix, your ability to modify the deep code of your website will be restricted.
You won't be able to change the HTML or the CSS of your website, nor will you be able to add third-party plug-ins or apps.
That's one reason Wix's App Market is so extensive — it keeps you locked into the platform. Finally, if you decide to leave Wix, good luck moving your website.
One of the biggest complaints of former Wix users is that it's challenging to move their website to a new host.
In some cases, they had to copy and paste content to the new website manually. Forget about retaining your layout. You'll have to start over on the new website.
While Imperfect, Wix Is a Great Choice for Beginners
Keep in mind that building a website on Wix is not the same as creating a website on a standard web host.
Wix is set up primarily for beginners and those who are not skilled in website creation. As such, its features are going to focus more on convenience.
While this means some options are limited, Wix's platform has improved over the years to provide customers with the main features they need for their websites. For many,
the convenience that Wix offers far outweighs the loss of advanced functionality and the higher cost
.