You're looking for a design that complements your style of photography and appeals to your potential customers
. On top of that, you probably want clients to be able to book you for a session right from the website. And what if you want to sell some prints? We've done the research for you and have got you covered. We can point you in the right direction by giving you a few examples of the best and most interesting photography templates on Wix. We'll also point out a few you want to avoid.
Wix Photography Website Templates We Love
Wix's "Photography" templates are broken down into three subcategories: Events & Portraits, Commercial & Editorial, and Travel & Documentary. Here are the top three templates that caught our eye:
Family Photographer Website Template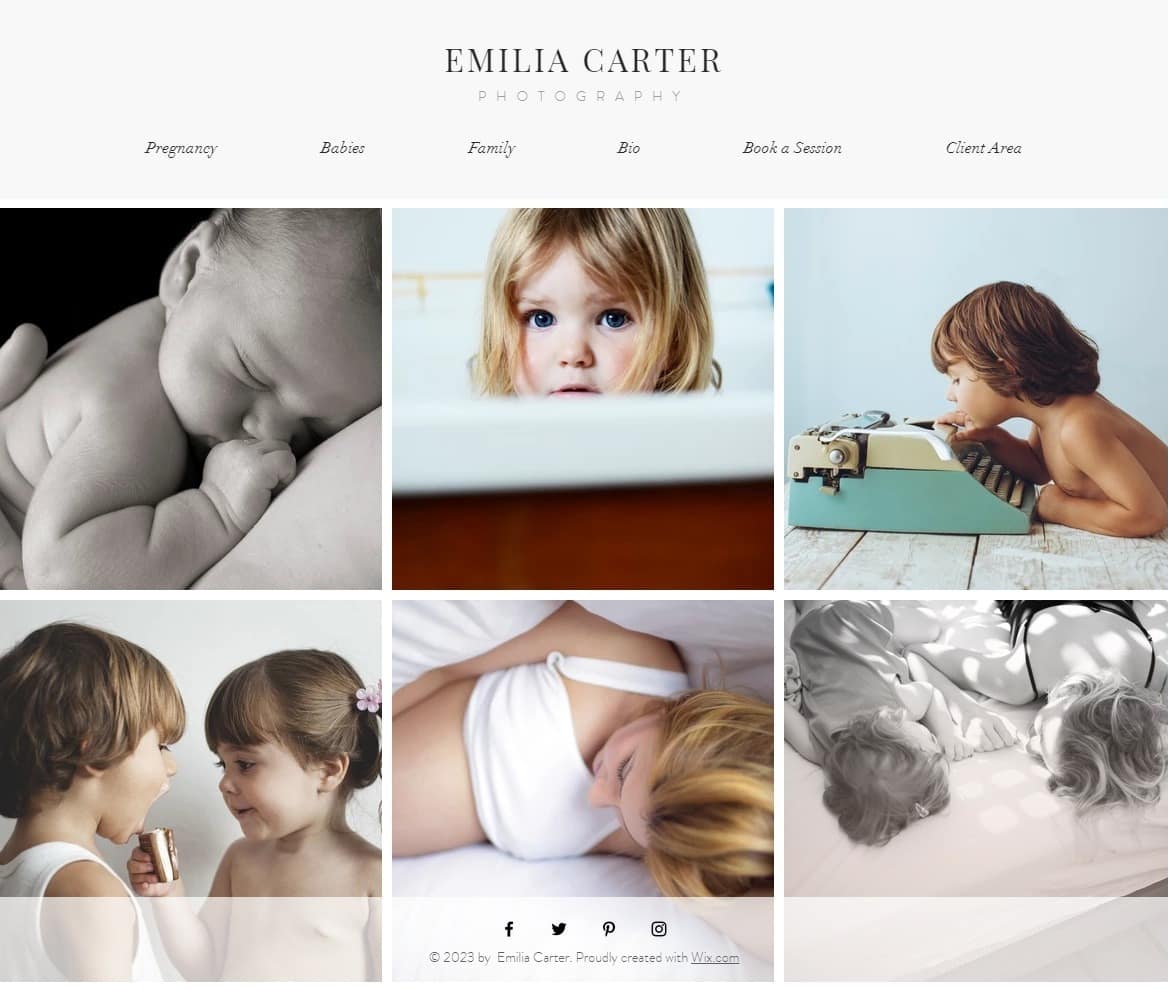 This template is your classic, elegant-feeling photography site for anyone who wants to be Annie Leibovitz. If you're doing anything related to weddings, family portraiture, regular portraiture, or any other style of photography where elegance is a factor, this is what you're looking for. The template features built-in booking and a client area.
Wildlife Photographer Website Template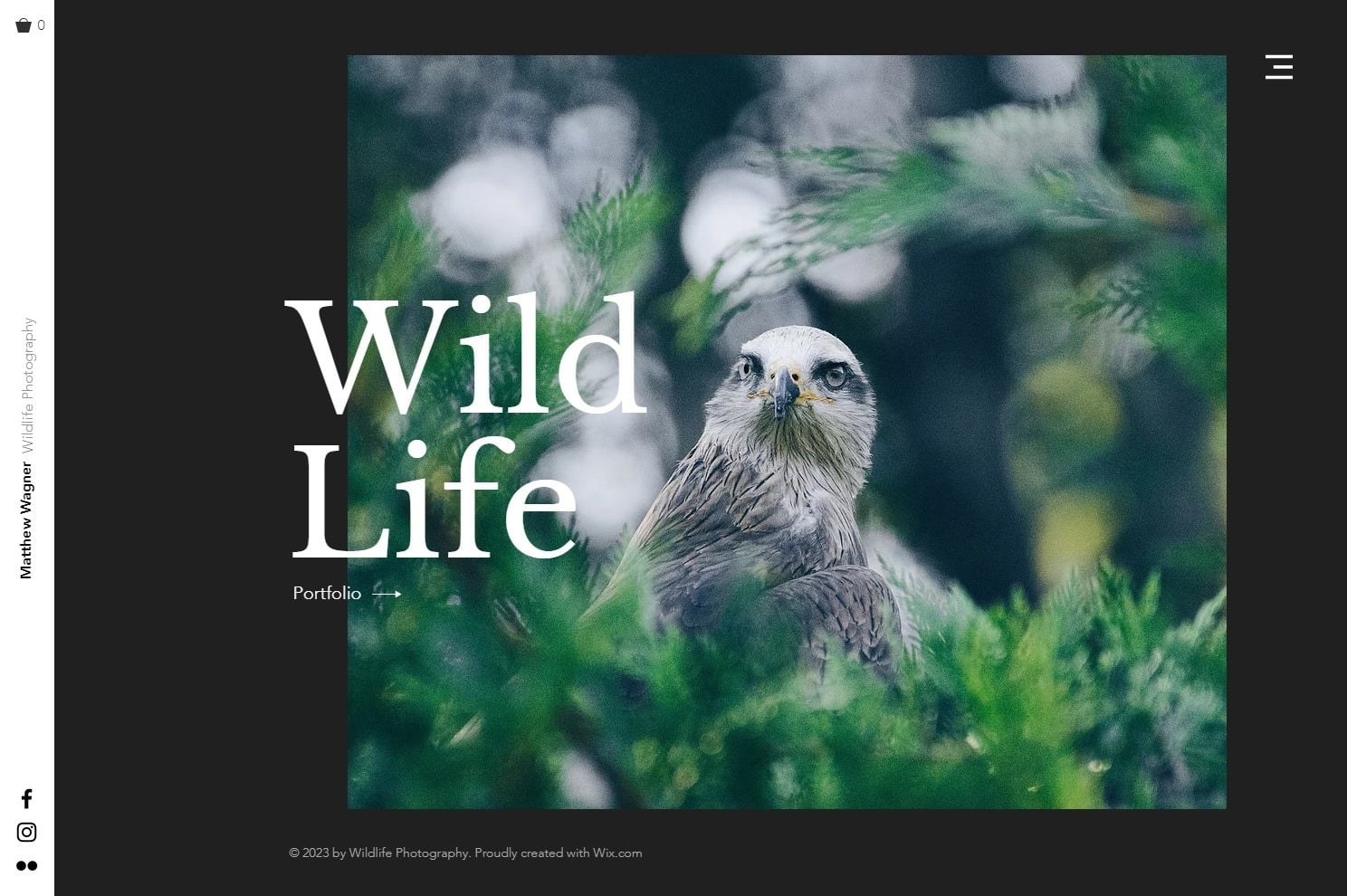 This one goes for more of a "modern elegance." If you've ever aspired to be a National Geographic photographer, then the mostly dark layout and magazine-inspired image galleries will suit you perfectly.
Of course, this template doesn't have to be limited to wildlife; it's suited to just about any type of journalistic photography
. Oh, and while you can add an online store to any of these templates, this one comes with a store built-in.
Aerial Photography Website Template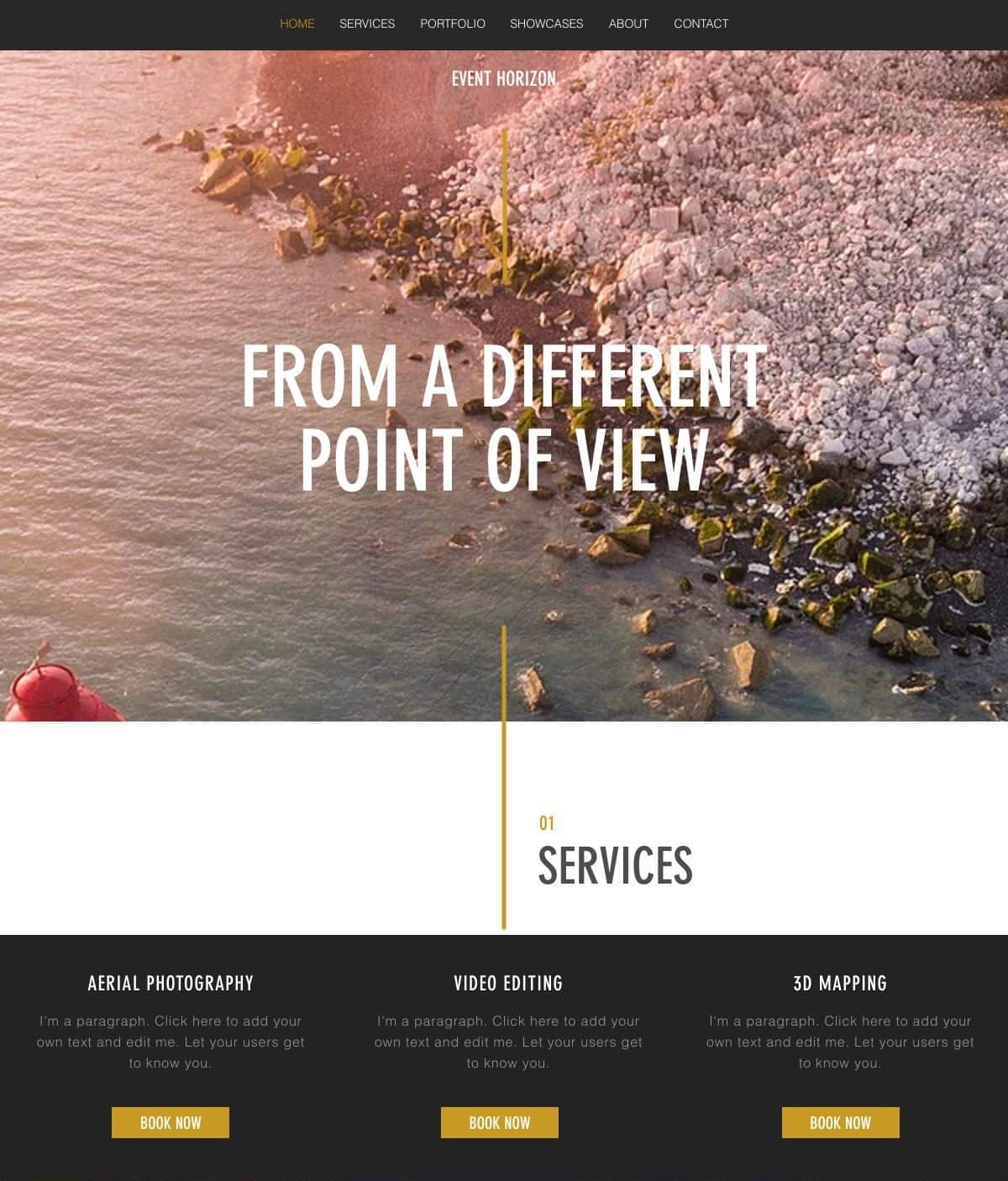 If you need a clean, contemporary-looking template for marketing to business clients, Wix has you covered. This template puts almost equal emphasis on text and white space as it does the actual photos, which leaves room for you to tell your story with words as well as images. It's also the first template on the list to feature Wix's
live chat widget
, which allows customers to get in touch with you fast.
Wix Photography Website Templates We Don't Love as Much
Very few of the templates in the "Photography" category are what we'd call "bad."
The vast majority are great, and most of the rest are perfectly usable, if a little bit flawed. But there are indeed a few duds. Here a few examples:
Photographer Site Website Template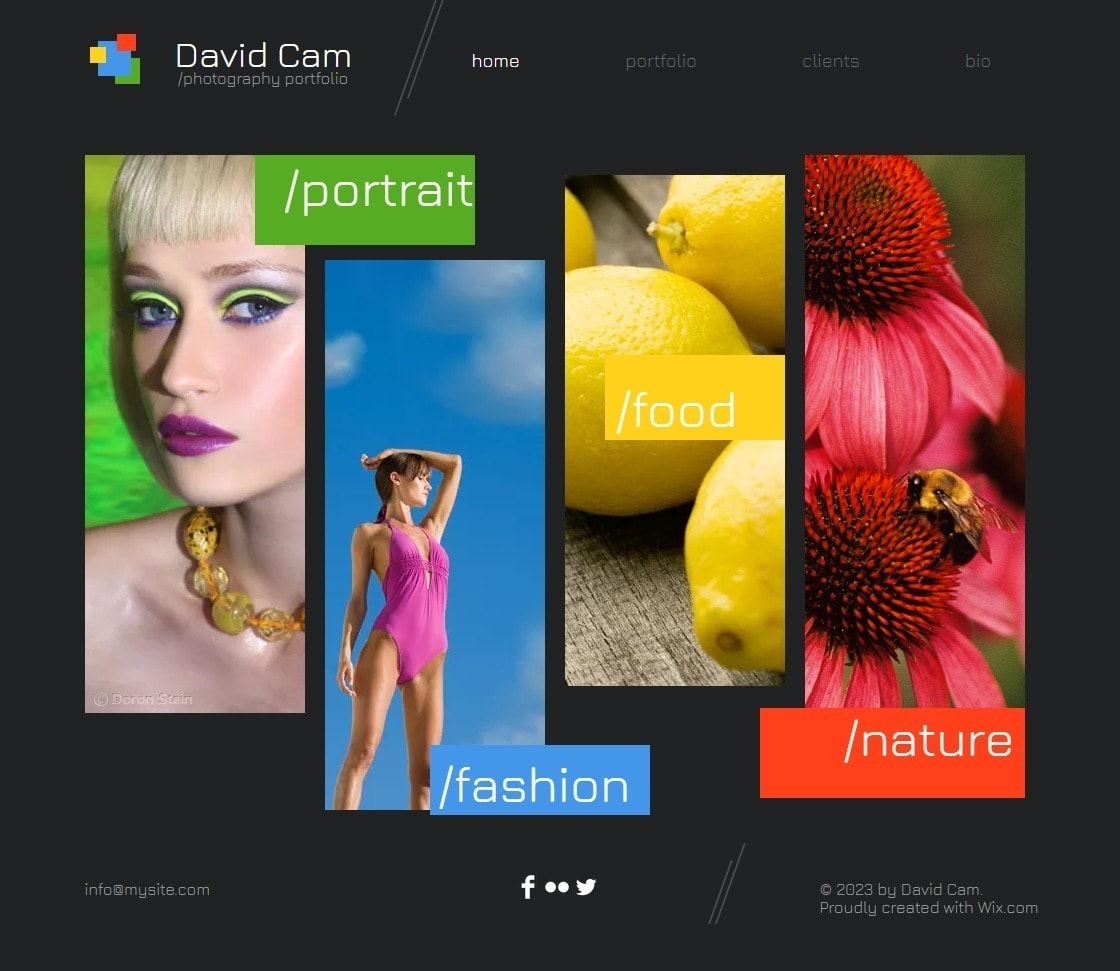 The biggest problems with this template are its inconsistent spacing and the lack of contrast in the navigation.
Hard-to-see navigation is always a bad, bad thing
. While this is a more subjective issue, the overall aesthetic doesn't work as well as it could. It's intended to be contemporary and quirky, but feels like it needed more attention to detail to pull it off.
Landscape Photographer Website Template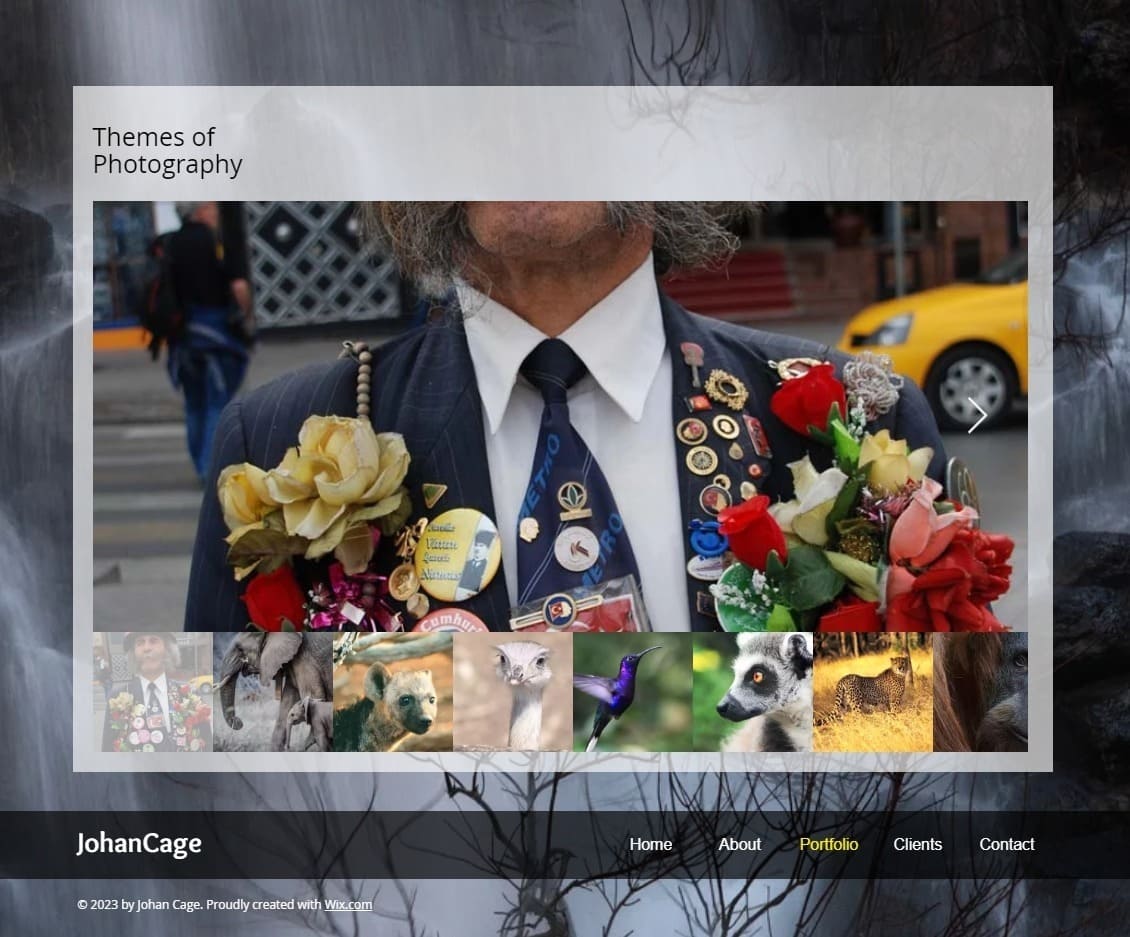 This one is a pretty classic example of a design that's
too busy
. While big background images can work, in this case it's more likely to distract you from the actual content of the page. On the whole, this template feels dated and amateurish.
Food Photography Website Template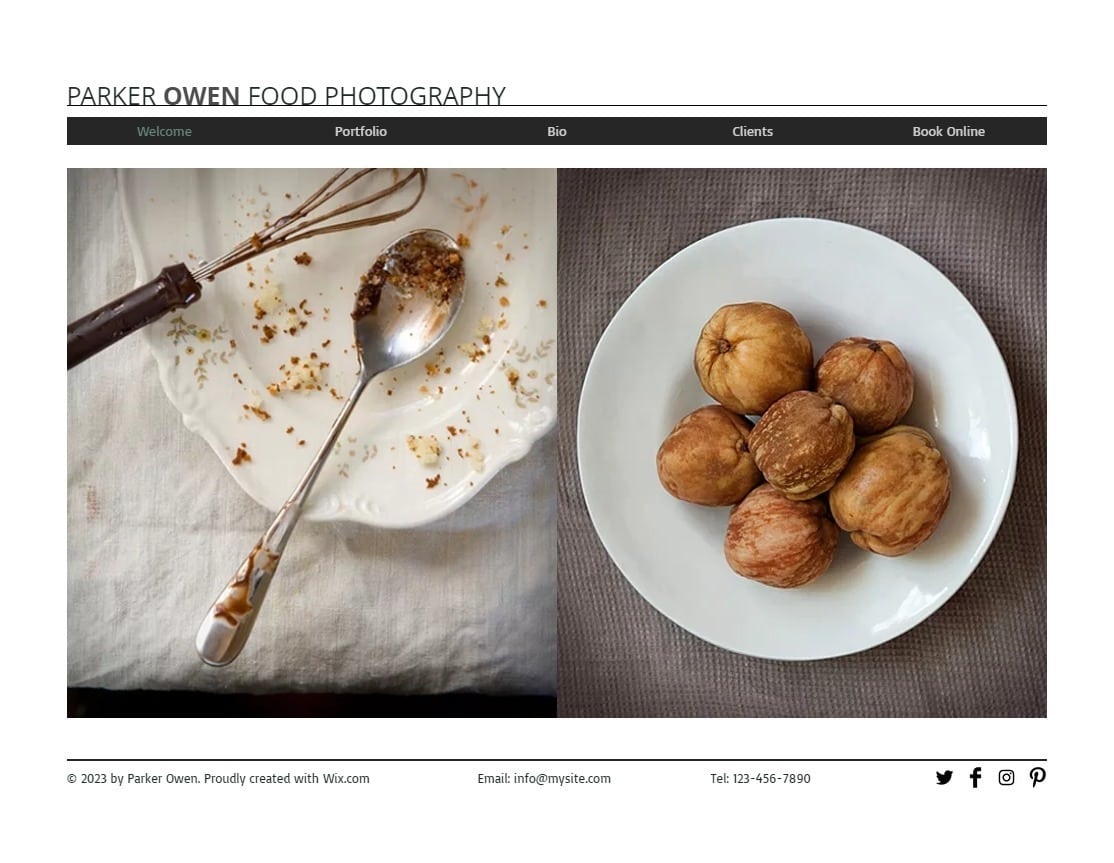 Here's an example of a template that has a decent foundation, and indeed would have been fine ten years ago. But it desperately needs an update. The navigation is very small, which is fine for mouse-users on old monitors, but it will be hard to see for anyone with visual impairments. It will also be hard to access on, for example, a tablet touch screen. The type is small and very basic, and the layout doesn't leave a lot of room for flexibility with the content.
Other Wix Templates You Can Use for Your Photography Website
Of course, Wix has loads more templates, and many of them could work for your photography website with little alteration required.
After all, you can add an image gallery (or several) to any Wix website easily enough
. Here are a few examples of templates that could work for you, depending on what you want to do:
Plant Boutique Website Template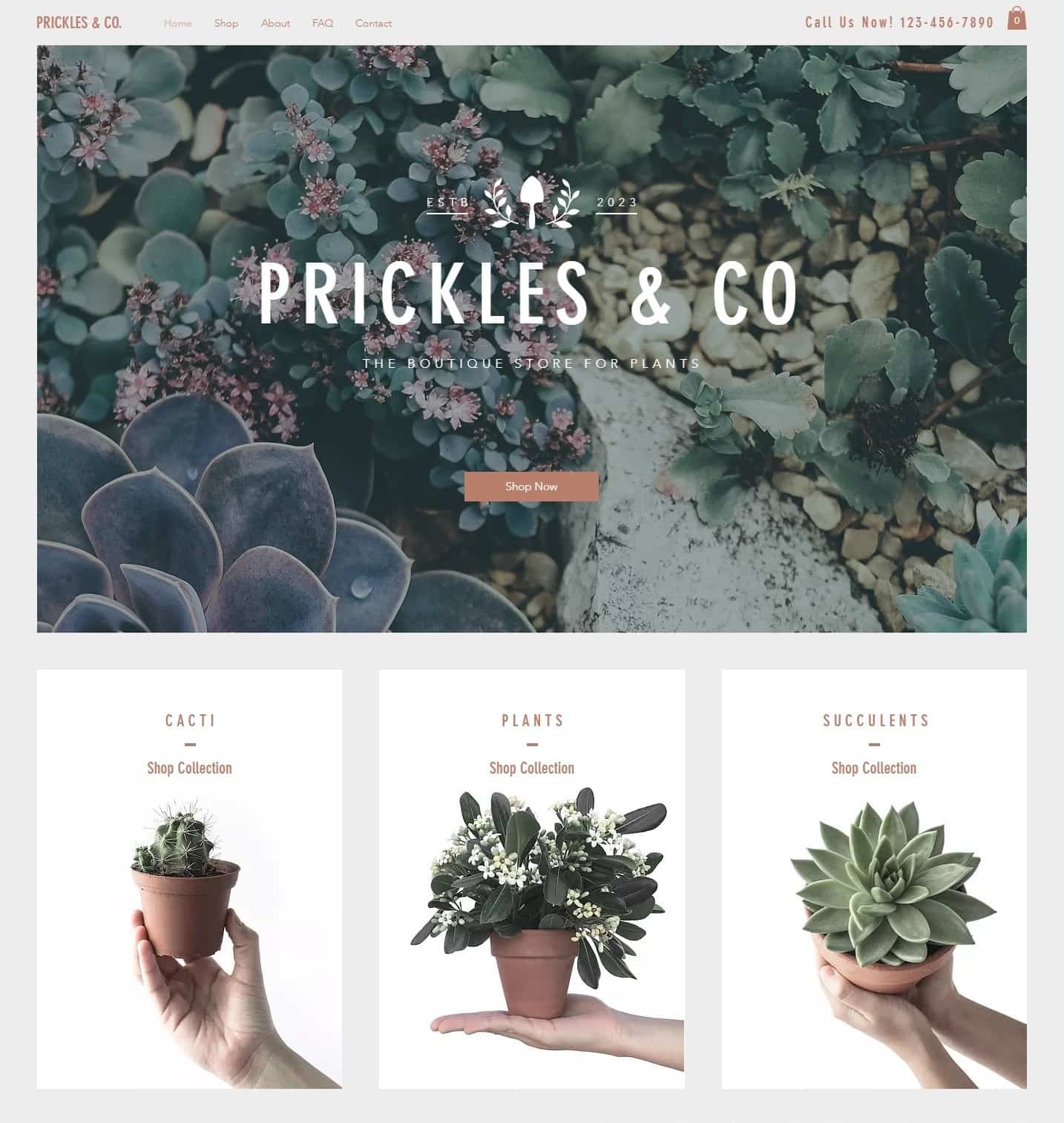 Found in the "Online Store" category
If you want to sell your photography, you could start with any number of Wix's ecommerce-based templates. This one has that cozy, homey feel that's so beloved by the Pinterest crowd. Sell prints, sell mugs, sell calendars, sell anything with space on it for a photo! You'd hardly need to change the template at all.
Traveler Blog Website Template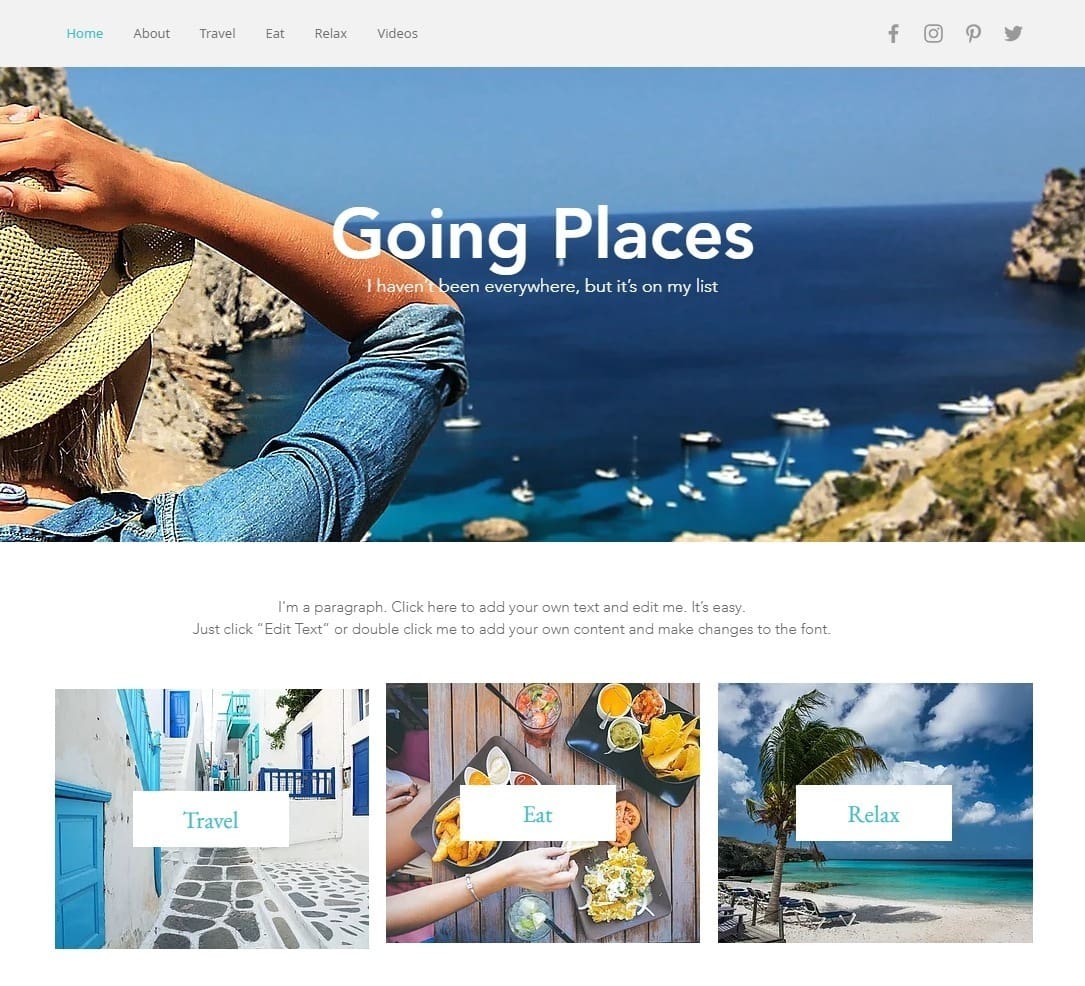 Found in the "Blogs & Forums" category
It sure feels like there are hardly any photo blogs anymore, since they've largely been replaced by social media. Well, to heck with that — bring the photo blog back with just about any blog-focused template on Wix. This one is designed to show off where you've been traveling, so it's already photo-friendly.
Storyteller CV Website Template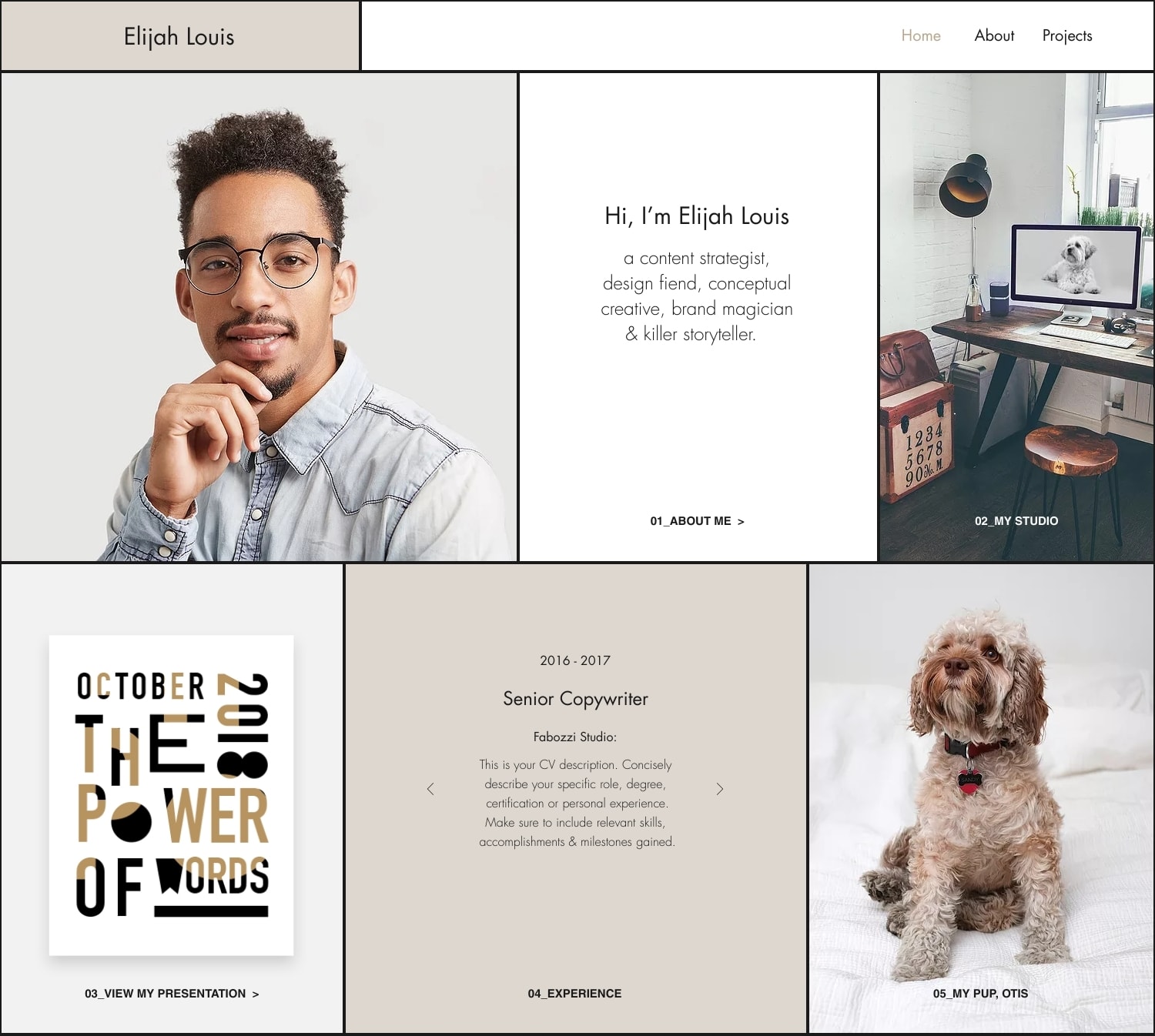 Found in the "Creative Arts" category
This template is all about telling a specific story. You could use its layout to do just that, by customizing it to show off photos from a single collection, series, or shoot. Intersperse the photos with quotes or anecdotes, and you've got an online exhibit. You could use the homepage layout to create a series of collections or exhibits all on one website.
Picking a Template That's as Pretty as Your Pictures
You want to pick a template that's right for your specific needs. Are you primarily an architectural photographer? Go for something clean and modern, because that's what your customers will most likely expect. Do you take urban portraits? Then maybe go for something a bit more post-modern and bold, with a collage-style image gallery. High fashion? A post-modern style could work here, too, or you could go with classic elegance. What we've given you here is just a starting point. Dive into the templates, and don't be afraid to try something unconventional.
Wix is all about customizing things to your liking, so you could turn practically any template into a photography website
. Show us what you come up with! And for help getting the most out of Wix to make your photography website truly outstanding, you can read all about the platform's other features in our
Wix expert review
. Curious how you might be able to save money with Wix? Check out this detailed article about
Wix's pricing plans
. If you don't actually have a Wix plan yet, it's easy enough to sign up. To get started, click the button below. You can have your picture-perfect photography website up and running very soon.