free website builders to showcase your portfolio
. One great option is Wix, which has a
massive library of over 900 templates, of which at least 45 are for a portfolio or resume
. My carefully curated list of ten will hopefully set you up on the right path toward presenting yourself in the best light possible.
UX/UI Designer Resume
This first template is a near-perfect representation of what a modern, one-webpage resume website should look like.
It certainly has the appearance to be worthy of someone selling themselves as a UX/UI designer
. This template uses big, futuristic fonts; big sections with parallax image backgrounds; and a clever mix of colors on shaded backgrounds to really make the content pop out at you. It has an amazing timeline feature on the homepage that's perfect for showing your work experience.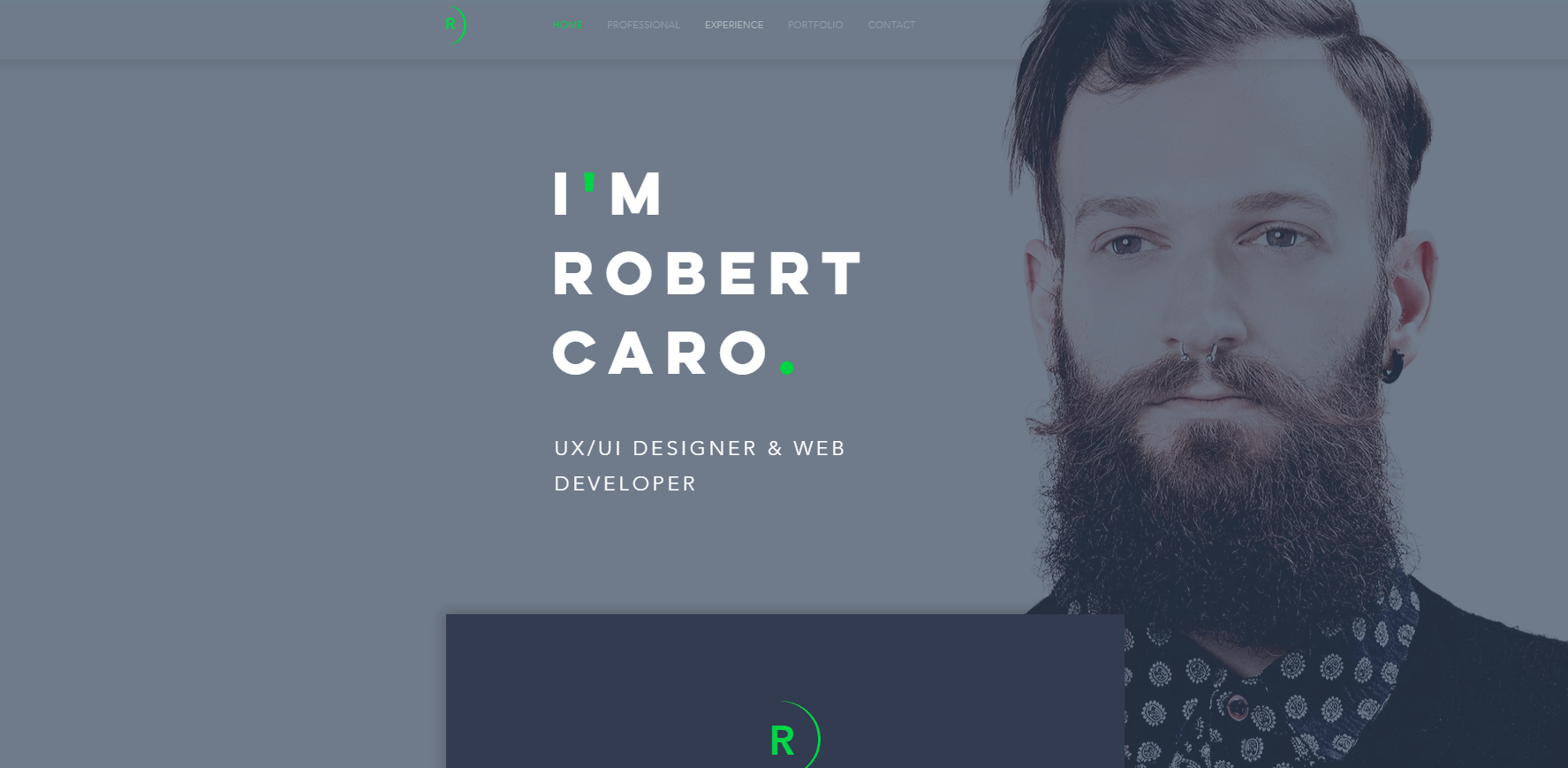 Business CV
This is a real one-page website template with just the single landing page on which to present your CV. However, it makes clever use of the space with info carousels, skills in a tiled content block, and fantastic structural organization. This template is designed to be purely a mechanism to distribute your CV out there, and not much else. It features an excellent, yet professional design, and comes with a great set of icons.
It's a very flexible design that could work well for any professional in any corporate field
.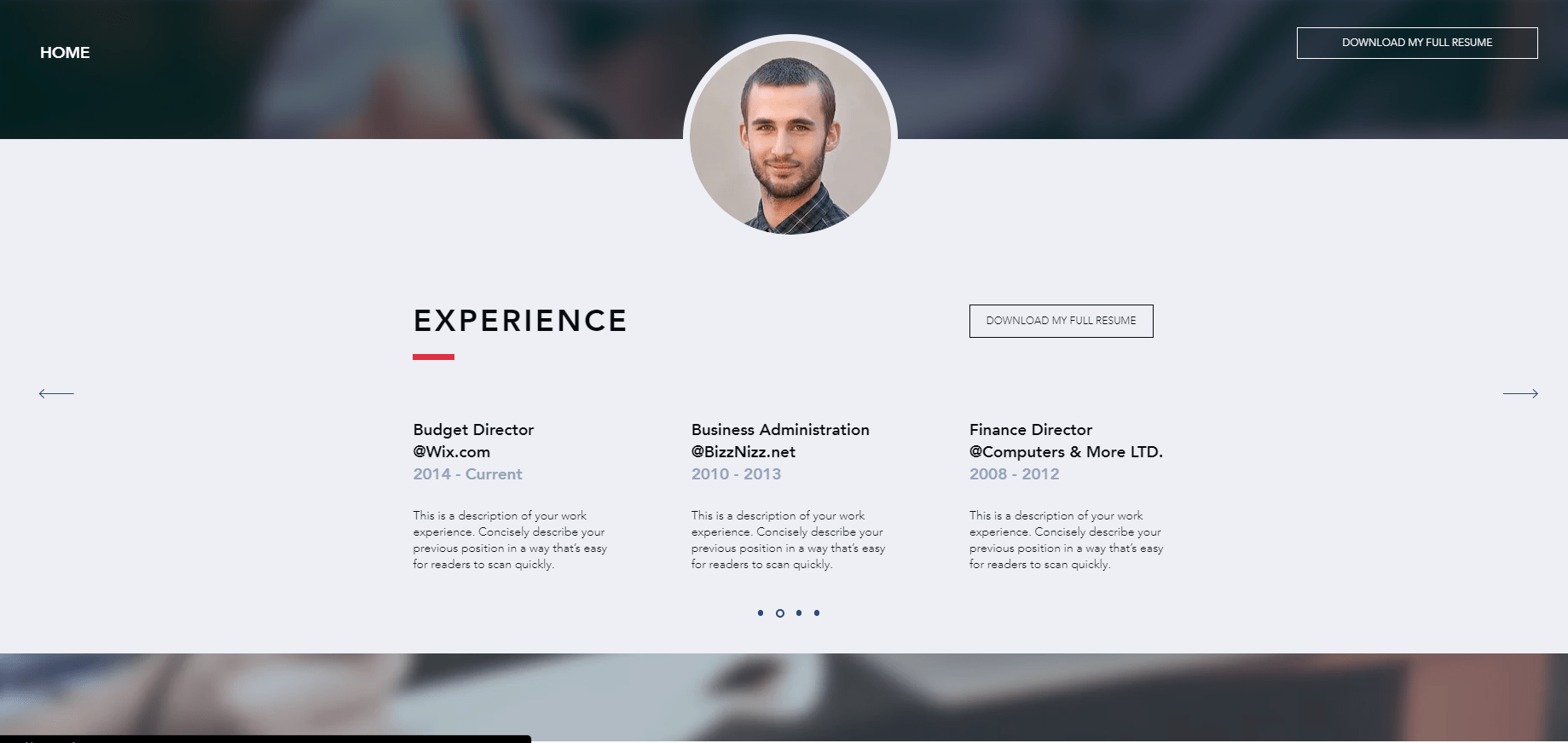 Videographer
As a videographer, you want to use a template for your resume and portfolio that provides a stage on which to present your work, not distract from it. That's what this template gets right with a straightforward, yet professional and modern design. In fact, it's so simple that it provides only a simple portfolio page as your homepage, as well as a "Bio & Contact" webpage so that people can reach out to you.
It's an extremely easy-to-use and navigable template, and you can have your website up and customized in no time
.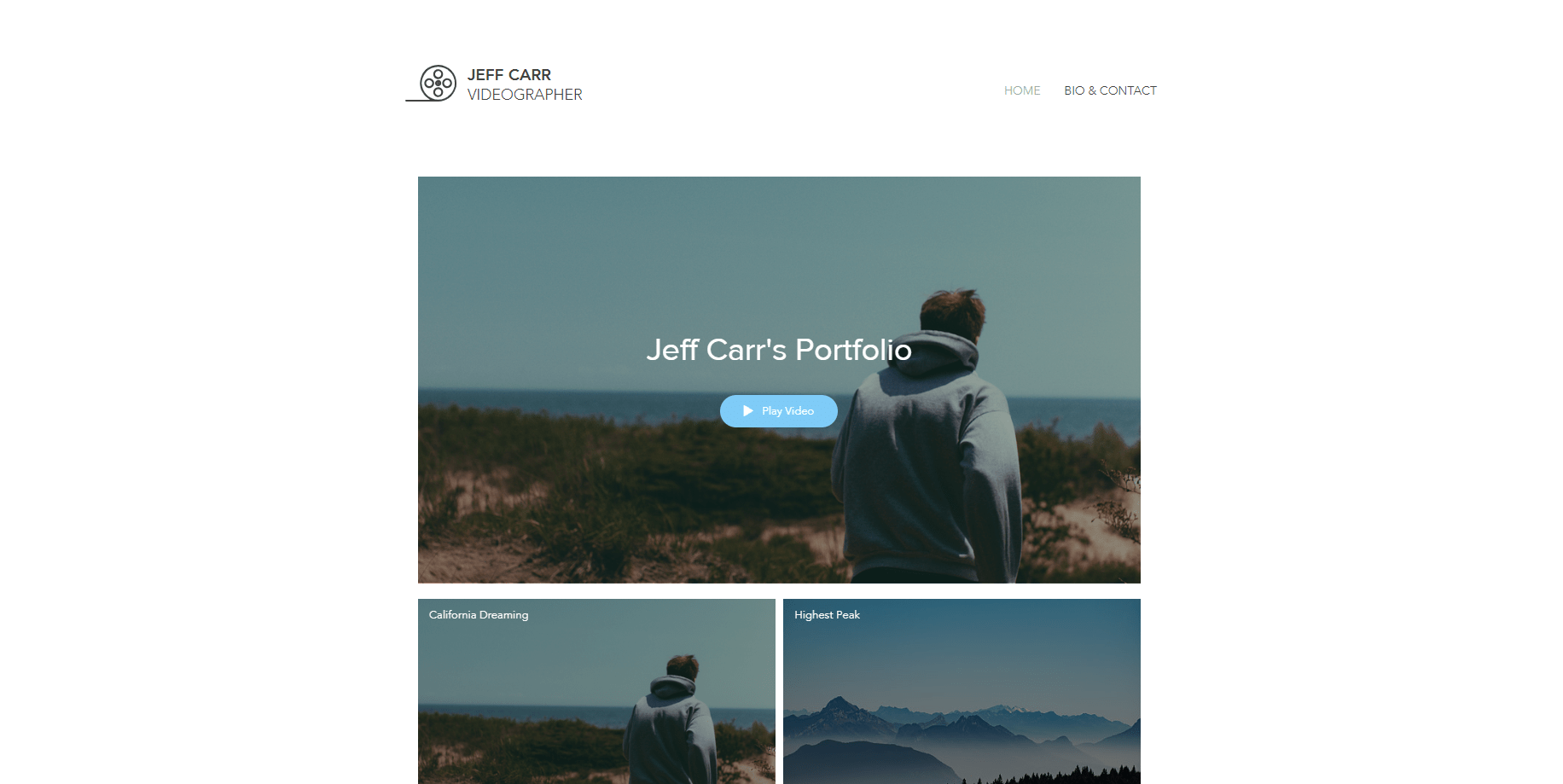 Modern Artist
This interesting template is meant as a portfolio or webstore for a contemporary artist
. Your work could be anything from digital art to sculptures to photography, and it would fit in well with this website. The design might seem stark, but it's this understated and sophisticated style that makes it so effective. This template has an interesting structure and concept that you can get creative with. Each item on the menu can be anything like a quote, image, or portfolio, and it fades in and out on the main viewing area.
The whole website almost feels like a digital, online art gallery
.
Illustrator Portfolio
The extremely simple design of this template does an excellent job of highlighting its creator's artwork. The homepage
gets straight to the point, with a neat and clean portfolio in a mason grid of the artworks on display, which opens in a simple gallery with extra information
. The only other webpages included in this template is an About page and a Contact page to get in touch with the illustrator. This is another theme that could take you next to no time to set up and deploy live.
Photographer & Art Director
This unique and eclectic template also made it onto my
list of best photography Wix templates
. The simplicity of the design makes it another fantastic candidate for any type of art in almost any style. However, it works great with the image animations and quirky vibe of its default content.
This template is also a fantastic tool for artists who manage clients or who sell their work, as both a client project and a store are provided
. The "Clients" webpage of past projects makes use of Wix's pop-out project feature, which will allow you to host work done for each client.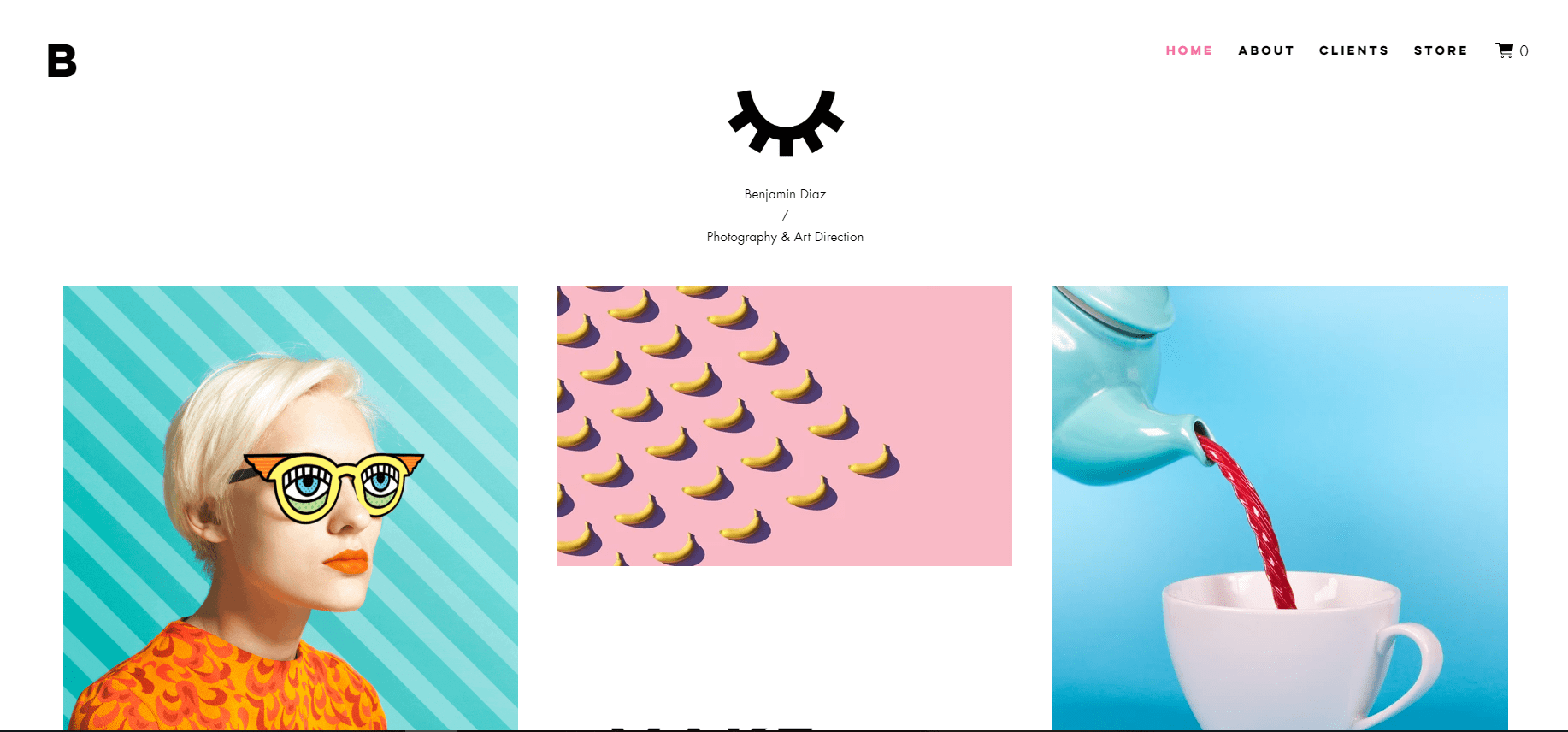 3D Designer Portfolio
If you have impressive examples of your 3D design work, you can use them to build your website using this template.
The homepage creates a stunning browsing experience with its big, parallax-effect sections
. The other design choices, like the full-screen burger menu and minimal use of fonts, also complement the rest of the design well. It comes with fantastic project webpages that look like very professional showcases.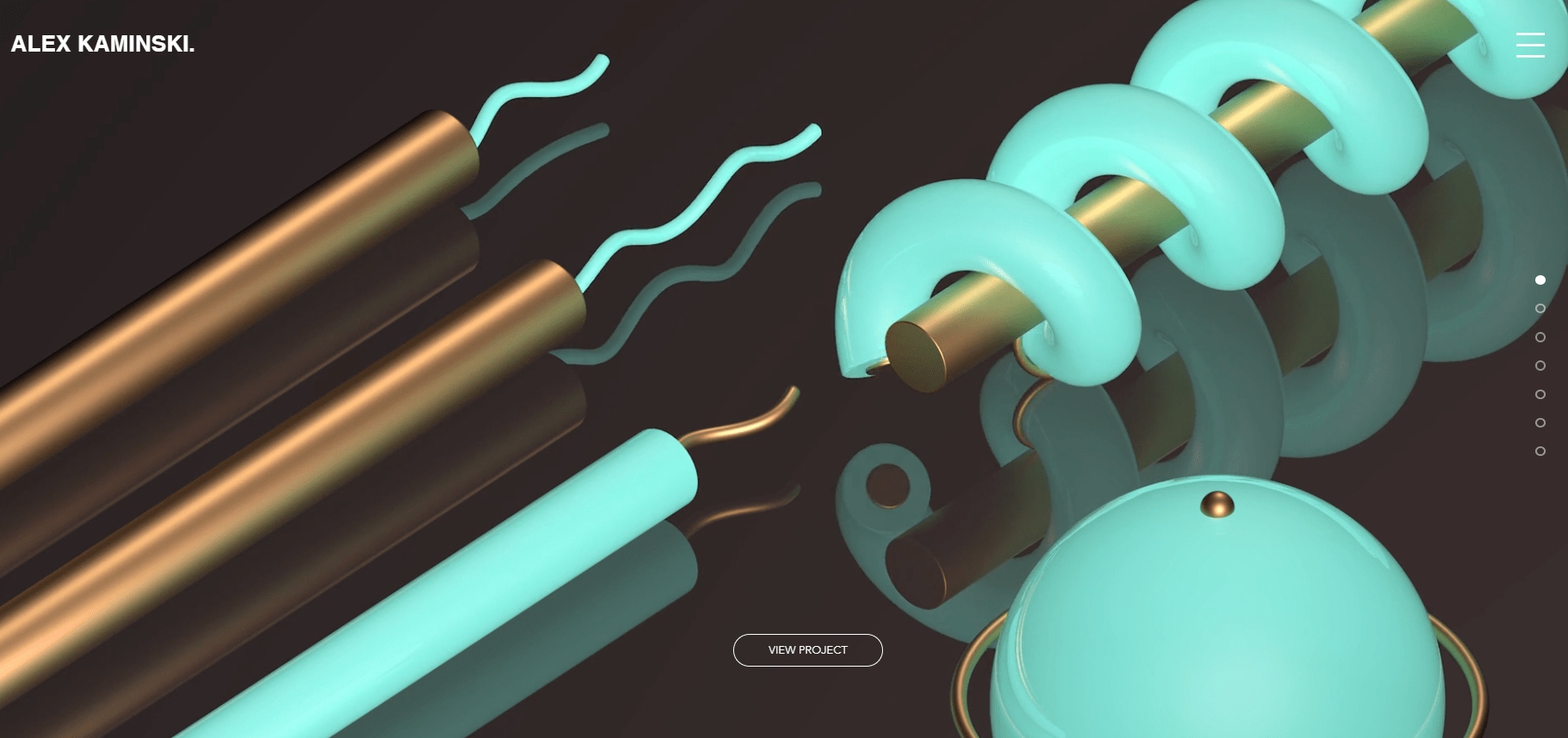 Graphic Designer
With its plentiful use of colors and iconography as well as simple and clean design, this template certainly feels every bit the graphic designer CV/portfolio.
It's a one-page website design with a twist, where the "webpages" slide in from the side when navigating around
. Its bold, sans-serif fonts and simple elements in many shapes also help create a very modern feel that's in line with recent design trends. It's a fun and interesting template that keeps surprising you.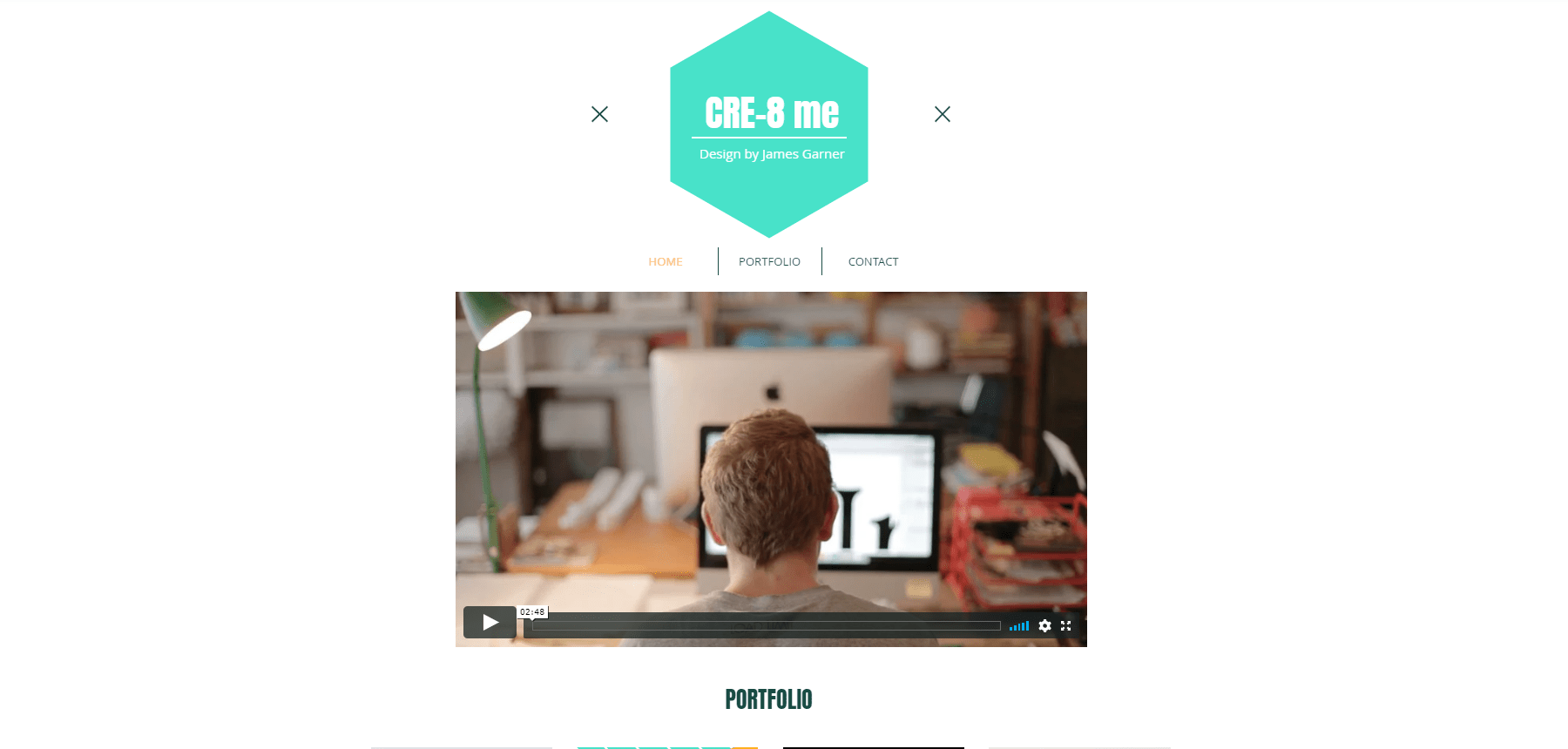 Actor & Model Resume
This template definitely does one thing right: It provides enough opportunities for a model or actor to show off photos of themselves. In a business where almost everything is determined by your looks, this is the perfect feature. However, the homepage also contains plenty of other design elements and an easy-to-follow structure.
A handy feature of this template is the Resume webpage, with a layout for a simple, mostly text-based resume
. It also comes with all kinds of other features like a showreel and gallery.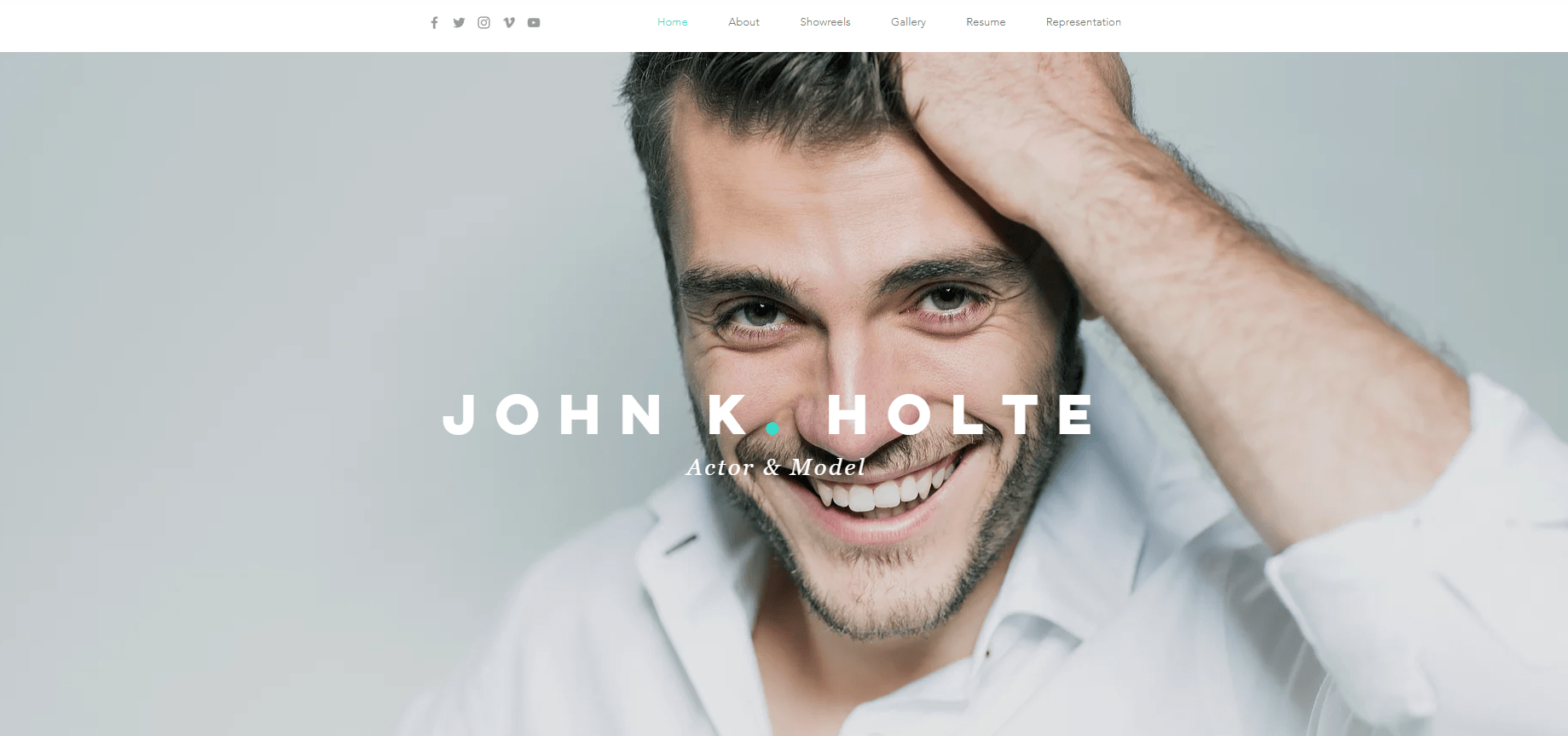 Family Photographer
As would befit the portfolio of a family photographer, the design of this template is much more elegant and sophisticated, with delicate fonts. It also performs its duty well as the portfolio of a professional photographer by building the whole design around displaying as many images as possible.
The "Client Area" and "Book a Session" webpages make this template a great option for a photographer who does shoots for customers
. The template also makes use of plenty of elegant and attractive hover animations.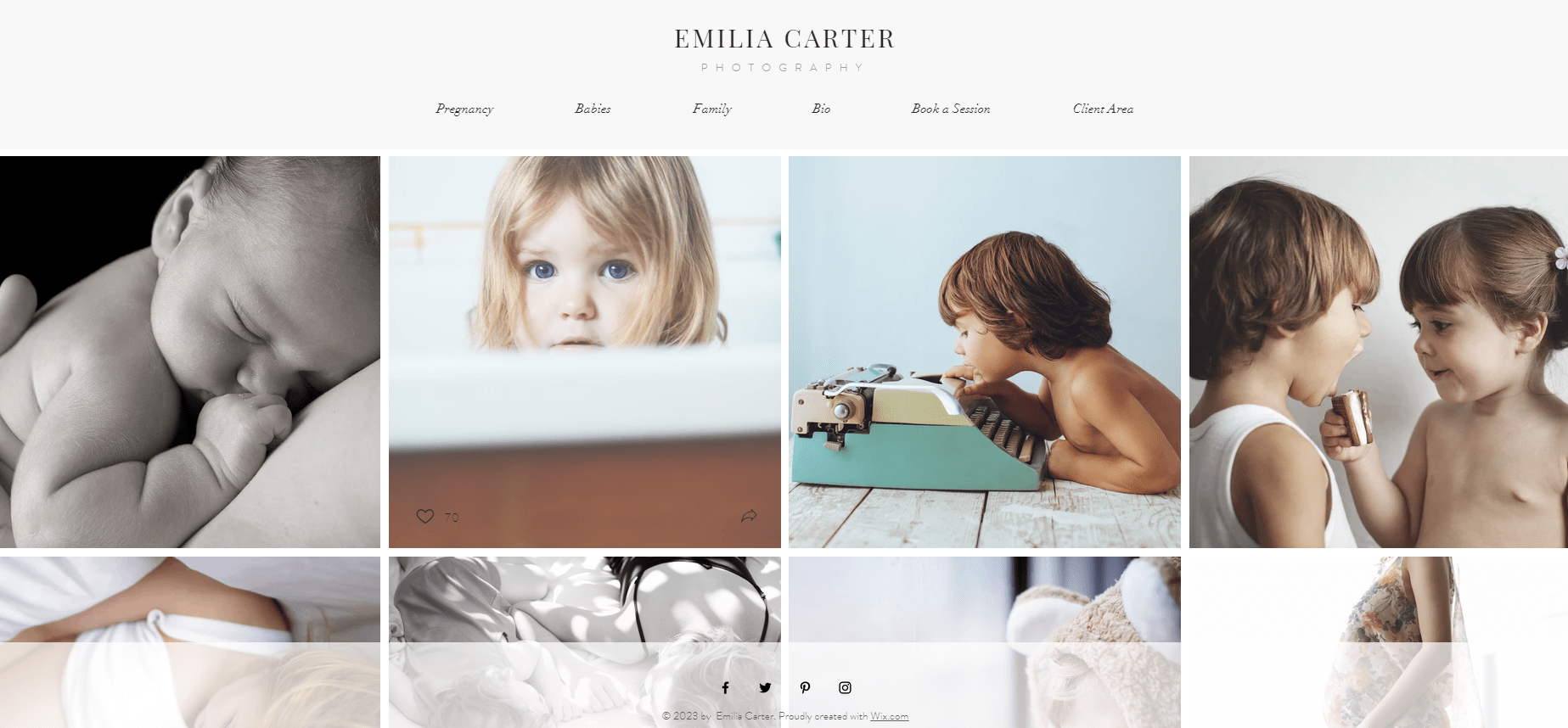 Make a Good First Impression with a Wix Portfolio Template
Here's a quick rundown of what you can expect from each of these templates:
| | | | | | |
| --- | --- | --- | --- | --- | --- |
| Template | Perfect for | Design | Ease of Use | Features | Standout Features |
| UX/UI Designer Resume | Modern digital designers | 10/10 | 8/10 | 10/10 | One-page design, timeline, bars, and other graphics |
| Business CV | Corporate professionals | 10/10 | 9/10 | 8/10 | One-page design, strictly for showing CV |
| Videographer | Freelance videographer | 8/10 | 10/10 | 7/10 | Very simple and straightforward, only two pages |
| Modern Artist | An artist who wants to sell artwork | 9/10 | 9/10 | 9/10 | Unique, gallery-like design, includes an art store |
| Illustrator Portfolio | Digital illustrators | 9/10 | 9/10 | 7/10 | Extremely simple, nice home page |
| Photographer & Art Director | Contemporary print/photography artist | 8/10 | 9/10 | 9/10 | Includes a store |
| 3D Designer Portfolio | 3D Design Small Company/Freelancer | 10/10 | 8/10 | 8/10 | Media-rich presentation, impressive project layouts |
| Graphic Designer | Freelance designer or agency | 9/10 | 7/10 | 8/10 | Slide-in navigation |
| Actor & Model Resume | Actor and/or model | 9/10 | 8/10 | 10/10 | Modern and vibrant design, resume page layout |
| Family Photographer | Professional photographer | 8/10 | 10/10 | 9/10 | Book a session feature, client portfolios |
When it comes to an online CV or resume, all the usual advice and cliches are still true. Present yourself for the job you want, not the one you have; don't overburden the reader with useless information; and, of course, make a good first impression, because it matters! In the same breath, you want the design of your website to showcase your work and not detract from it. That's why, first and foremost, you want a design that's professional and polished as well as one that serves as a good backdrop and stage for your work. However, what might be considered professional and appropriate for a designer and, let's say, an architect, might be two completely different things. That's why it's also
vital to pick a theme that speaks to your line of work and how you want to present yourself
. Wix's fantastic selection of templates gives you ample opportunity to explore all these facets. If you're looking for some guidance, check out our article about
how to use Wix to showcase your portfolio
. And if you'd like to learn more about Wix, read our
expert review
.