You need something that looks good, speaks well of your business, has your basic contact information, and maybe a map to show people where you are
. You can add a booking/appointment app to any Wix website, but having one built-in wouldn't hurt, right? It's a matter of making the right decision, and we're here to help you with that.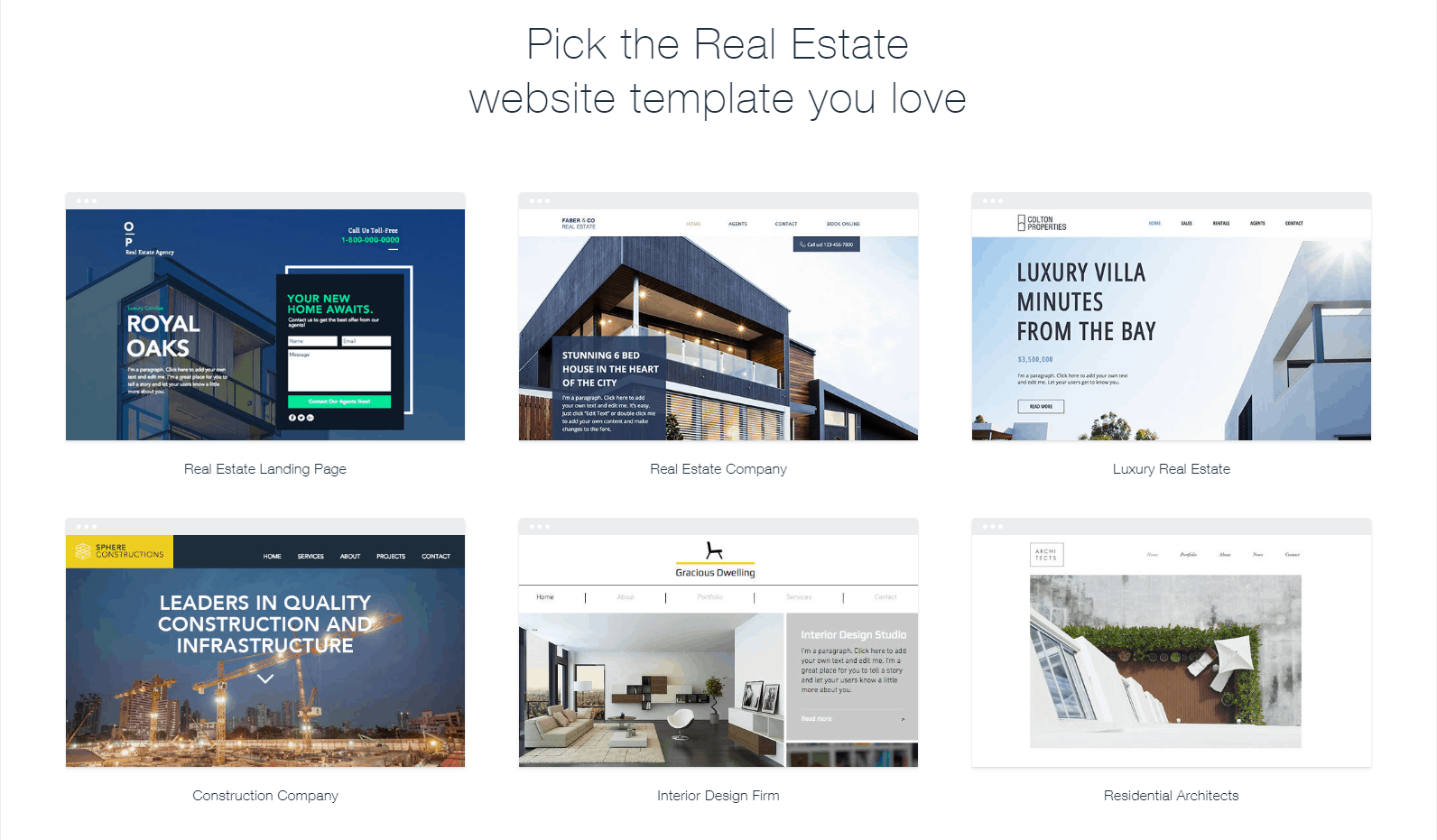 The huge Wix template library is one of the many reasons
users love it
. While there are 14 free real estate templates, some are better than others. Well, that's 14 templates in the "Real Estate" category, but some have sample content for architects and interior designers. Not to worry, you can change the content, so none of that really matters. Come along with us and we'll show you the best templates we found, the worst templates we found, and even a few that aren't "real estate templates" at all, but can do the job well with just a bit of easy customization.
While Wix has more templates to choose from, the Squarespace templates are arguably better-looking with a more modern feel. Plus, its templates are automatically mobile-responsive, unlike those on Wix. The Squarespace grid-based layout might leave less room for creativity, but you can feel confident that your site will look great. 
There are five templates tailor-made for real estate (my favorites are
Suffolk
and
Barbosa
), and a whole variety of others in alternative categories that can be easily customized to showcase both residential and commercial properties. 
Great design features include full-width banner images and slideshows, and the capability to add neighborhood maps and appointment booking pages. In just a few clicks, you can also create multilingual sites for your overseas clientele. You can read about Squarespace's other features in our expert review. 
Wix Real Estate Templates We Love
These templates are the best of the best within the "Real Estate" category. Enjoy.
Real Estate Landing Page Website Template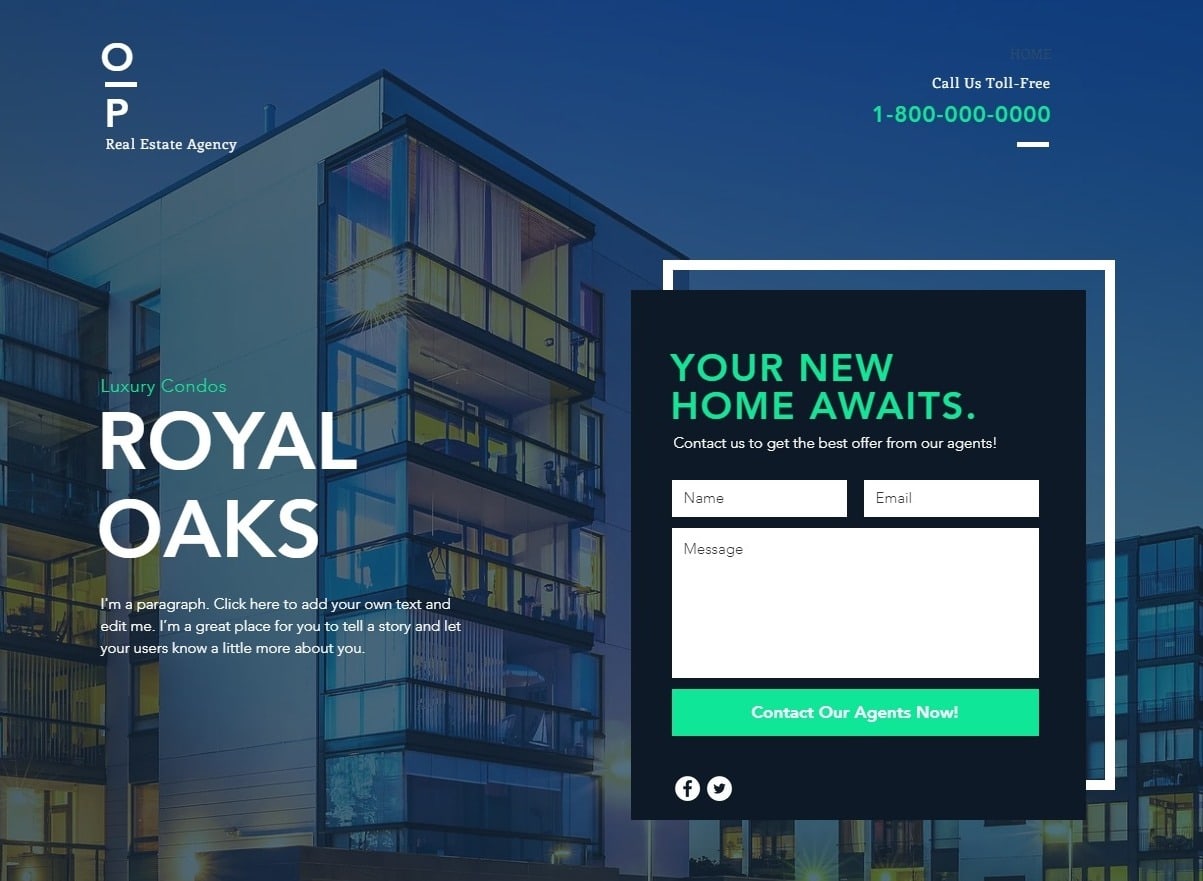 The first Wix real estate template on our list is the very practically titled "Real Estate Landing Page Website Template." (Okay, they're all very practically titled.)
This one is for you if you want to get your information out there as fast as possible, with a one-page website and minimal fuss
. It's by far the simplest and quickest of the templates to get started with. The blues and greens give it that "modern business" feel, and the typography is set up to match that theme.
Residential Architects Website Template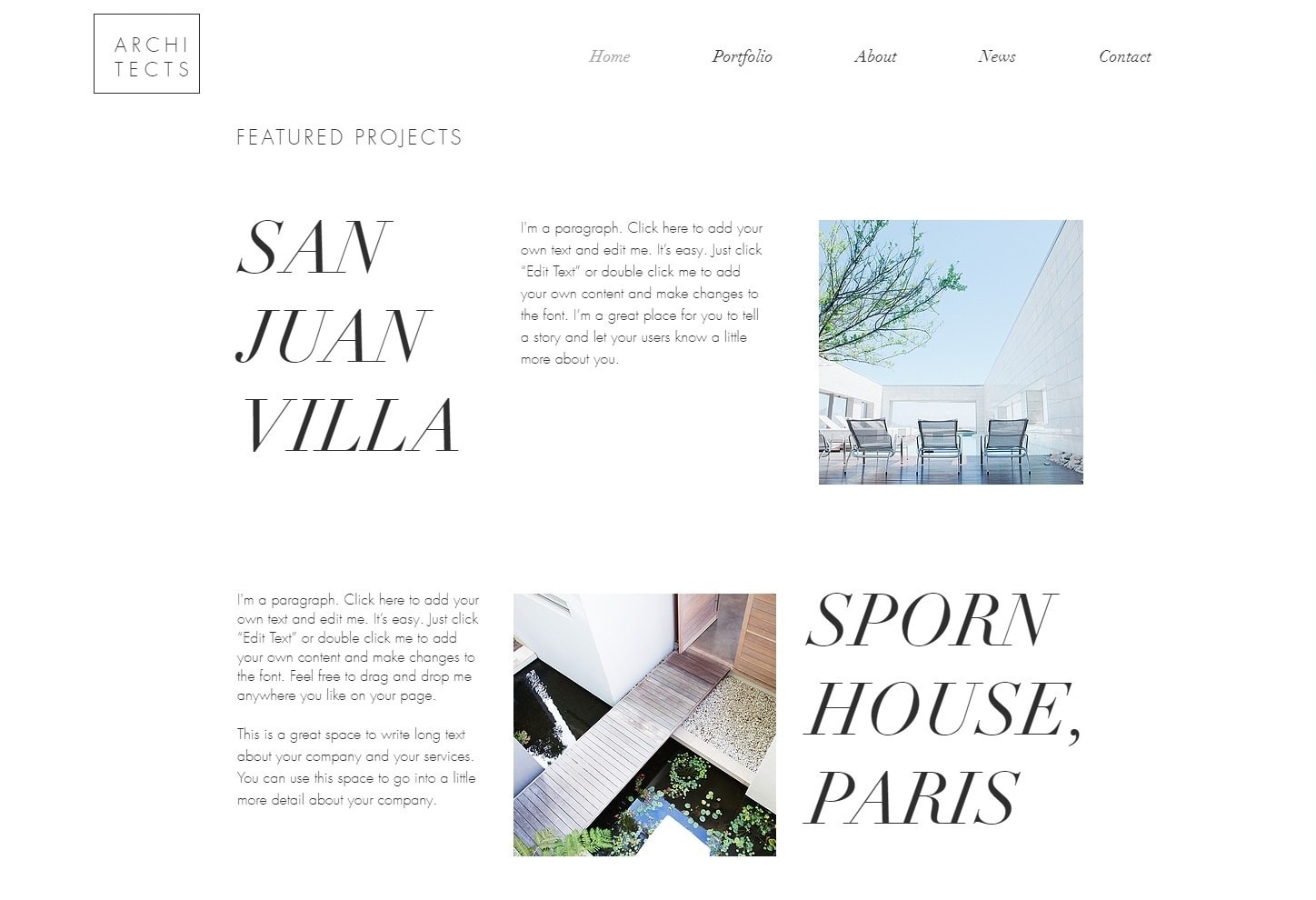 If you want to go for a more classical and elegant-feeling design, this template is a great starting point. Yes, it says it's for "architects," but that's just a matter of changing some text. This clean template — in its default setup — relies on
text and storytelling to make an impression
. But this is Wix, so you're hardly limited to the default setup! You can add all the huge images you want. Combine them with the fantastic type and layout options to get your brand looking fancy.
Real Estate Company Website Template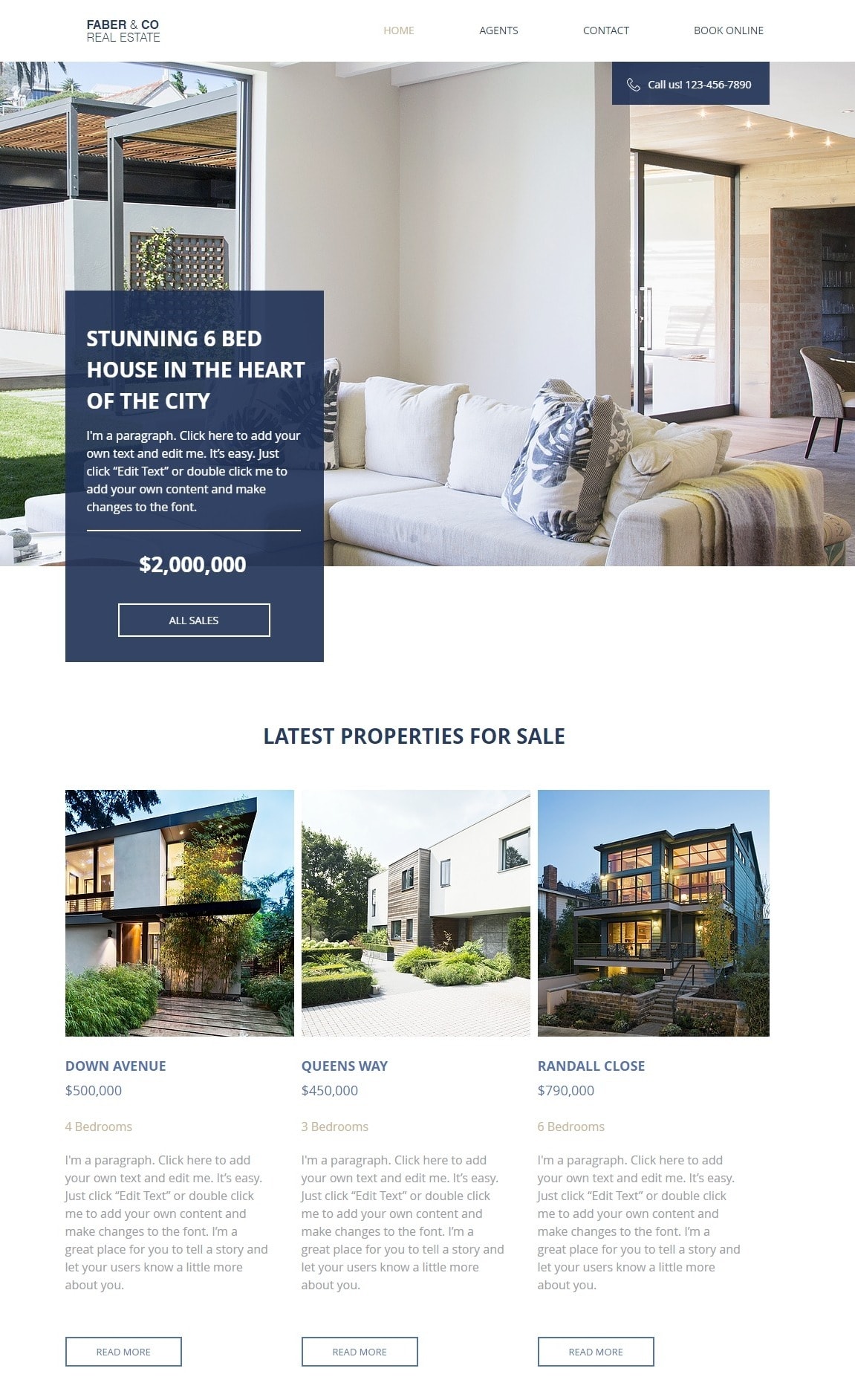 Here we have a clean, sleek, and fairly typical real estate company website design.
If you want a contemporary look, this template has you covered
. It's also got booking/appointment functionality set up for you. Just put in the information for the real houses you're selling, and Wix will take care of the rest.
Wix Real Estate Templates We Don't Love as Much
Sadly, not all templates are made equal. While Wix has a generally great standard of quality for all its designs, some of them admittedly have more flaws than others. For the sake of your business, we've put the worst offenders here, so you know what to look out for. We're not mad. We're just disappointed.
Property Group Website Template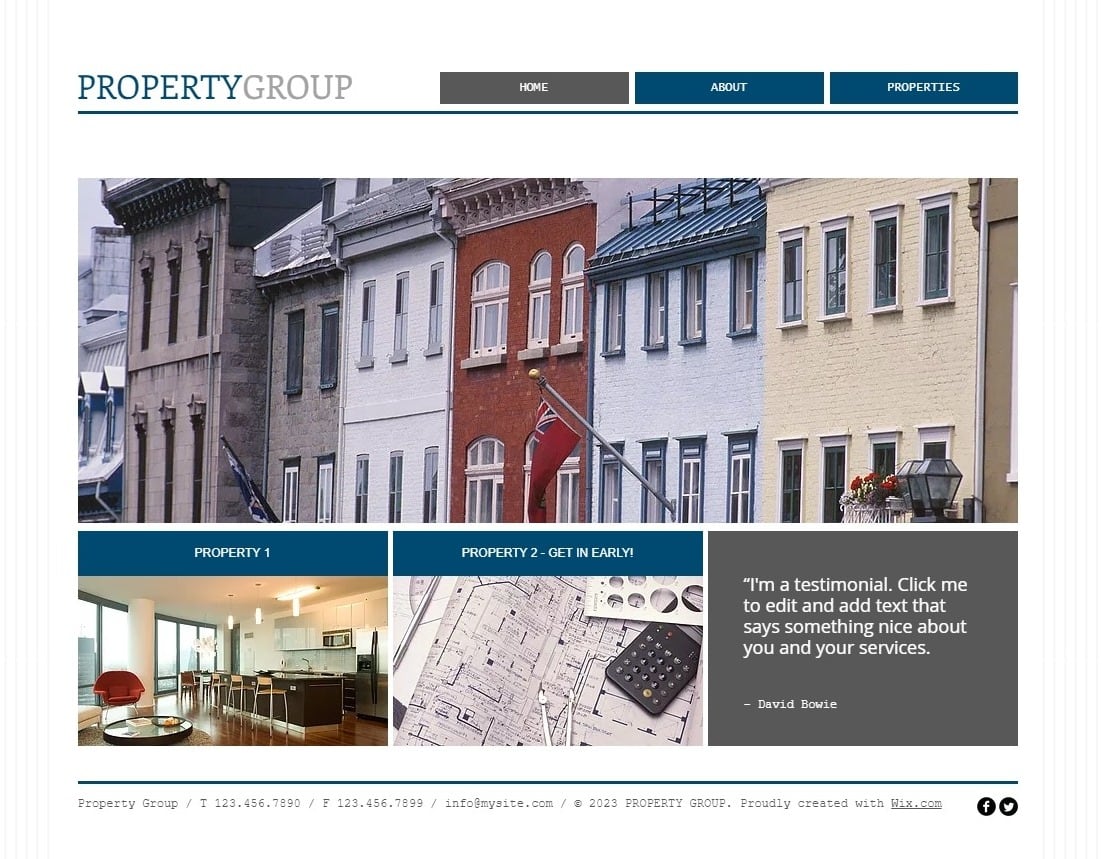 This one is quite flawed. First, it has a decidedly dated aesthetic that feels a bit drab, and doesn't take advantage of the larger screen sizes now available to us. That wouldn't be a deal-breaker on its own,
but it's combined with very small body text, which makes for poor usability
. The white space seems to be used inconsistently, too.
Interior Design Firm Website Template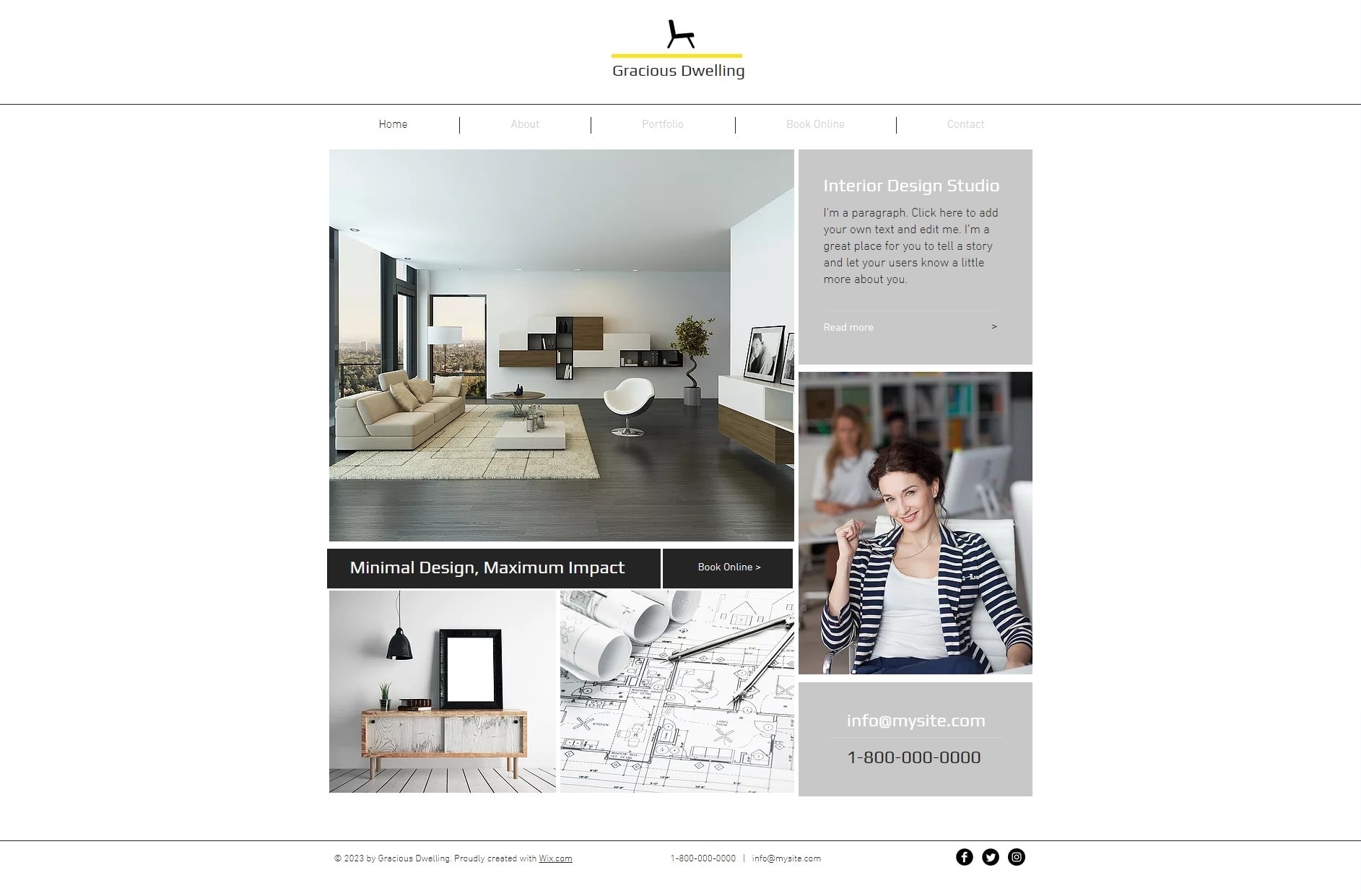 This template makes many of the same mistakes as the last one, particularly the inconsistent spacing, as well as the generally dated and drab feel. The worst offense, however, is the
lack of contrast
that's visible (or rather, not visible enough) throughout the website. Navigation links, in particular, should never blend into the background as well as they do in this template, as it makes the whole website harder to use.
Other Wix Templates You Can Use for Your Real Estate Website
You don't need to limit yourself to the templates in Wix's "Real Estate" category.
Wix has loads of other templates that you could adapt to your needs with relative ease
. Some templates even provide useful features that aren't in the ones designed specifically for real estate.
Home Organizer Website Template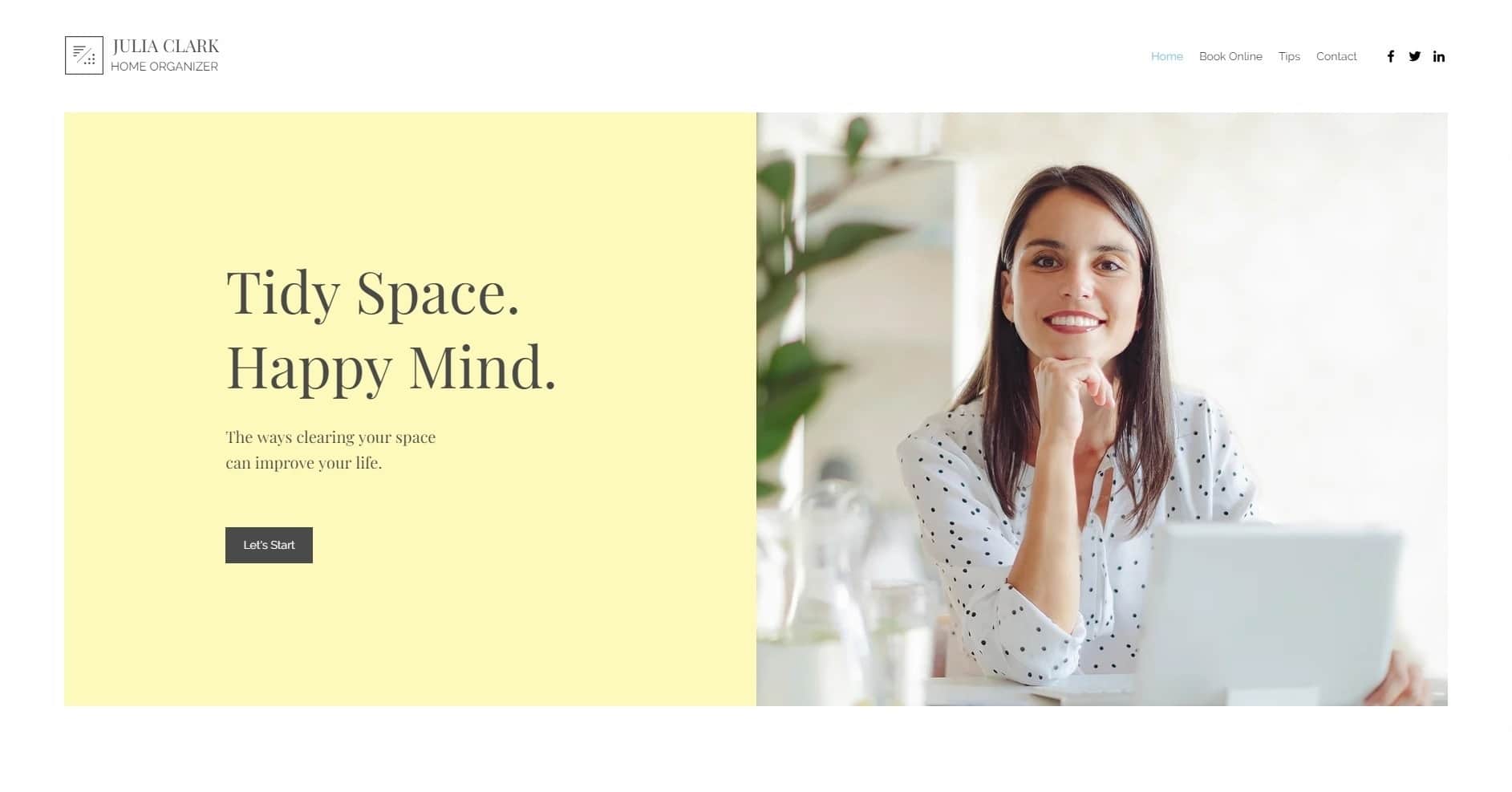 Found in the "Services & Maintenance" category
Let's say that you're a real estate agent working on your own. This business template for home organizers is designed to sell the services of one individual, rather than a company.
Change the pictures and text, change the "Book Online" page to match your services, and
you can use that focus on the personal touch to your advantage
. I particularly like the "Tips" section. If you're a freelancer, regularly posting advice is one of the main ways you can build a reputation.
Finance Consulting Website Template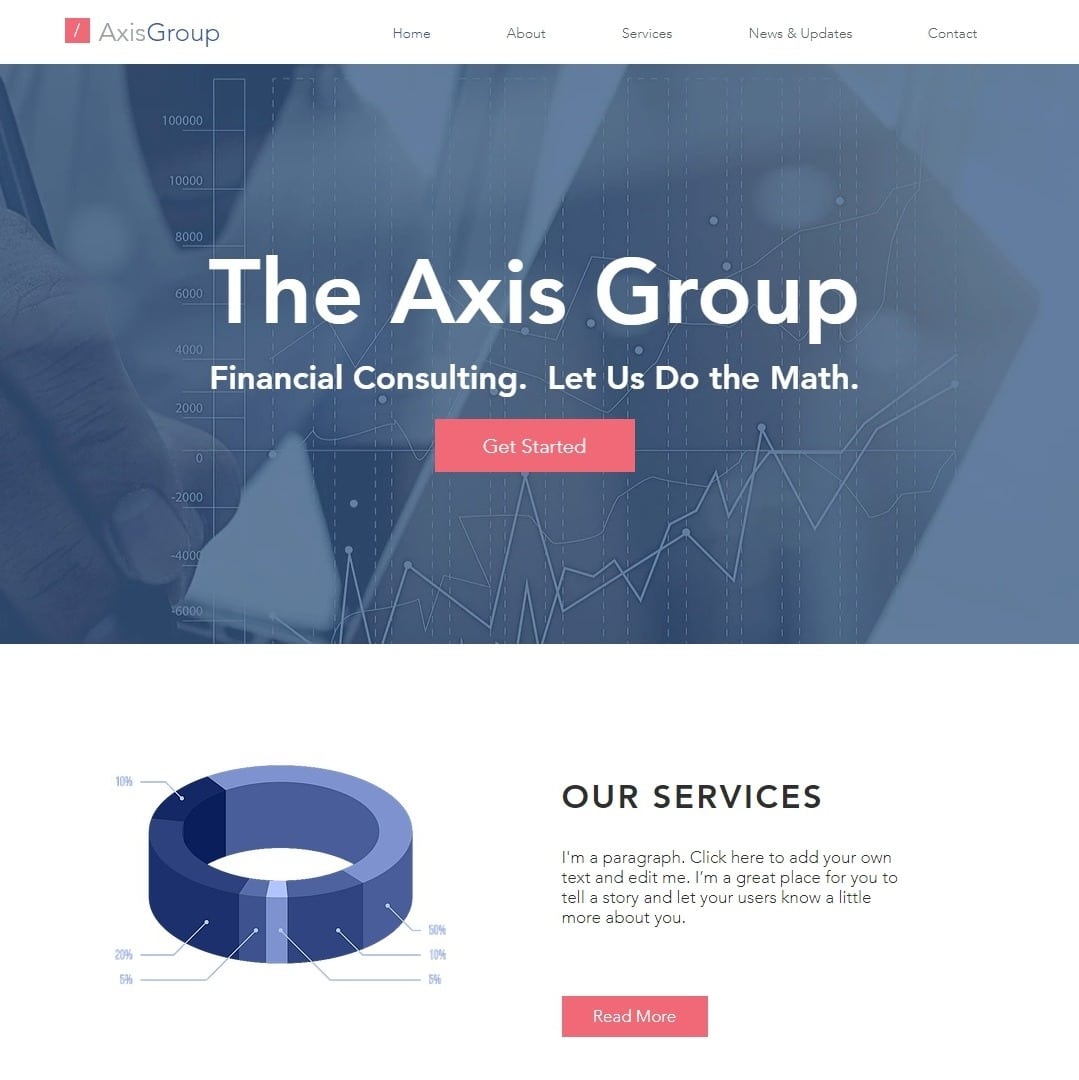 Found in the "Consulting & Coaching" category
There may be times when you want a website that looks more like a general business site, especially if your customers are at the corporation-sized, enterprise level.
For that situation, you might consider this template, which is clearly aesthetically aimed at growth-focused businesses. You know, the businesses that love their charts. Get out there and show them how real estate synergy will catapult their profits… or something.
Marketing Consultants Website Template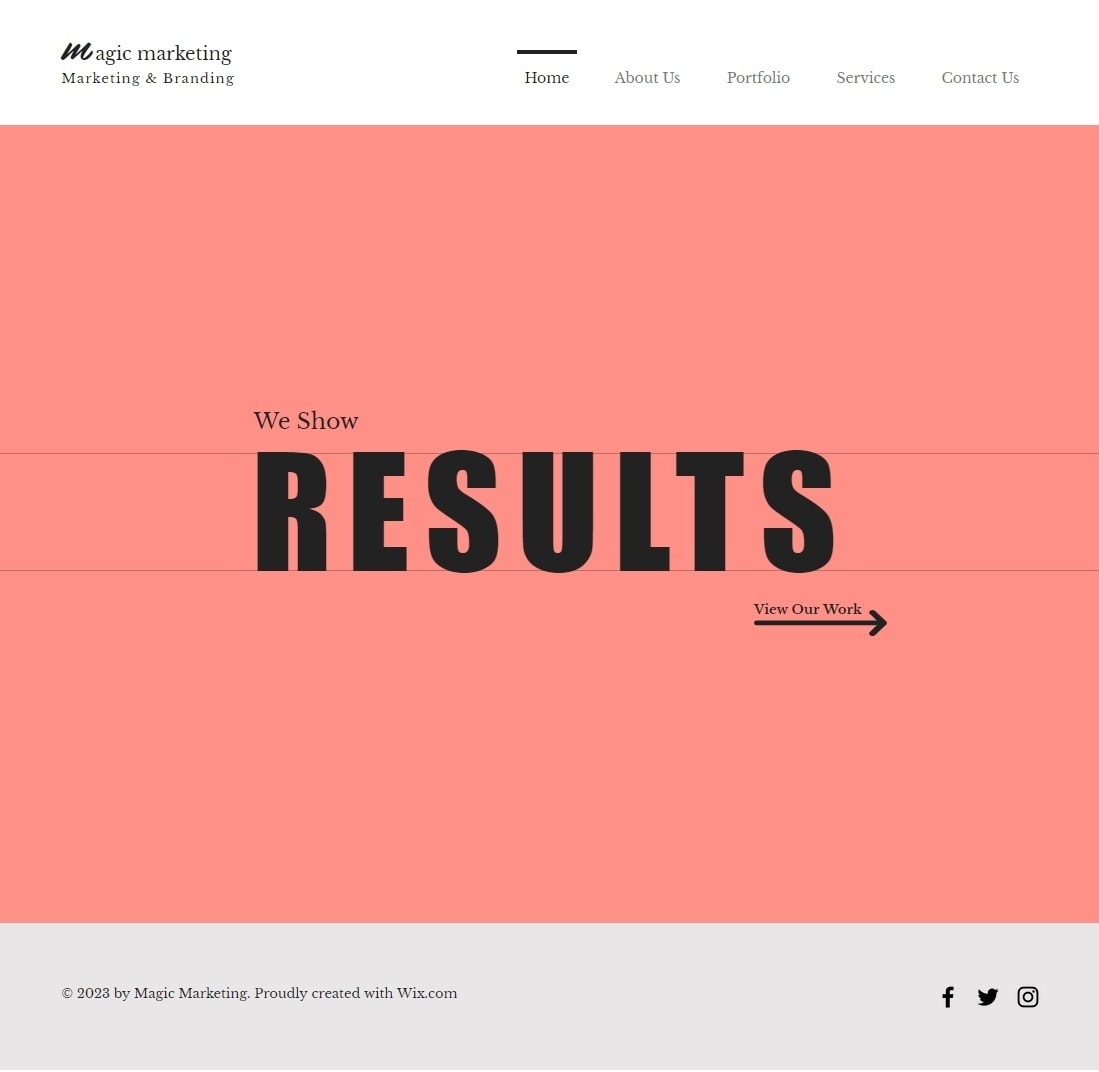 If you want something both contemporary and elegant, you can't go wrong with this one. You'll probably want to add the booking app, but this template is a great start for any real estate team that wants to focus on selling their expertise in a personal, down-to-earth way. It's the kind of template where you'd put up
lots of pictures of the customers you've made happy
, and not just of the buildings you're selling.
Picking the Template That Feels Right
The beauty of a website builder like
Wix
is its
inherent flexibility
. You can really use just about any template in the Wix library, because all the content and functionality can be changed or switched out. You can use our favorites, or not, as you see fit. We focused a lot on talking about what kind of image you want to project for your business. Why?
Because image is the most important factor
. The template you choose needs to back up your goals and your message, and it needs to reflect who you are, and who your customers are. For example, are you selling modern condos, or classic brownstones? In the first case, you'll want a modern-looking theme, and in the second, something more classic. These real estate website templates we listed here? They're a great place to start looking. But in case you haven't quite decided on Wix yet and would like to learn more about it, read our
Wix expert review
, or this in-depth article about
Wix's pricing plans (and how to save money
). Or, you can go straight to Wix by clicking the button below.