Email marketing is a requirement for any business looking to grow. But many individuals, startups, and even small businesses don't have the institutional knowledge to make confident choices about how to get started on a budget.
A good strategy for organizations with limited resources is to find an email marketing solution that offers essential functionality at a low cost, and doesn't tie it to the purchase of more advanced features they don't absolutely need.
Don't Compromise on Communicating Freely, Effectively, and Often
This process begins by knowing what functionality is essential, and what can be compromised on.
For organizations starting out with email marketing and shopping around for a solution, the most important things to consider are the number of contacts allowed in your subscriber list, and the number of emails you can send to that list per month. An investment in email marketing is an investment in communicating with your leads and customers. Be sure you can email everyone you want as many times as you want. Don't compromise on this point under any circumstances.
For example, Sendinblue offers a free plan, but it lets you send only 300 emails a day, which is a major limitation. If you need to send more than that volume, don't get that plan just because it's free. You're better off spending a small amount to get something like Mailjet's Basic Plan, which lets you send 30,000 emails per month.
For more information about either platform, read our review of Sendinblue, or our review of Mailjet.
A close second for essential functionality is a variety of email templates that create professional-looking emails without the need to do any design work at all — not even "Drag and Drop" editing. "Drag and drop" editors are helpful, but they still require knowledge about how to design effective emails. If you don't have any of that knowledge, it's essential that you find a solution with pre-made templates constructed in accordance with known email-marketing best practices. If you're interested, here's another article about such best practices and what email marketing fails to avoid at all cost.
GetResponse is a good example of a platform whose pre-made email templates — 500+ templates, in fact — are categorized by industry and/or purpose (webinars/contests/course sales). True, GetResponse's introductory plan is a bit more expensive than others', but it can also give first-time email-marketing users confidence that their emails are designed to perform.
Feel free to check out our review of GetResponse here.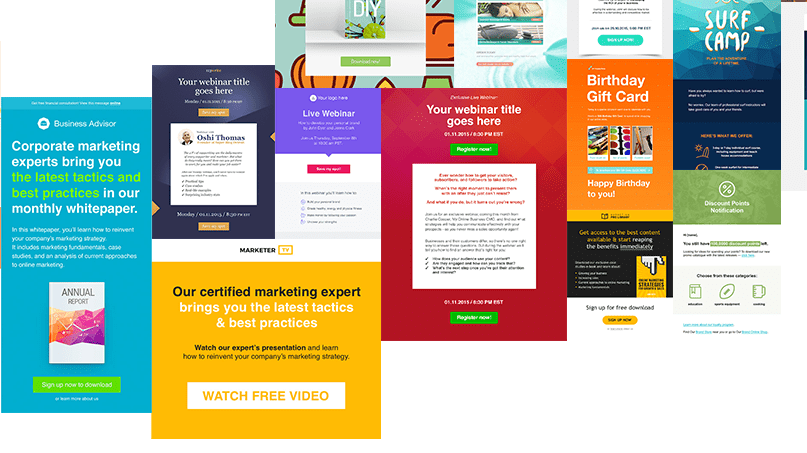 If You Need To Ask Why You Need It, Then You Don't Really Need It
The amount of functionality offered by email-marketing solutions can be overwhelming to newcomers. It all sounds good, and every feature is presented as essential. Don't let the marketing messaging confuse you about what's essential and what can wait.
There's an easy best practice to follow to keep it simple: If you don't immediately understand what a feature does, or how you would use it to communicate more effectively, it's not essential.
Features like these can wait for a later date when your business has grown and there's more money to be directed toward email marketing. Otherwise, not only would you pay extra for a feature you didn't fully understand, but you'd also waste valuable time and resources trying to figure it out. And even if you achieved a basic knowledge, teaching yourself without at least consulting an expert would risk starting bad habits that would hamper your effectiveness down the road.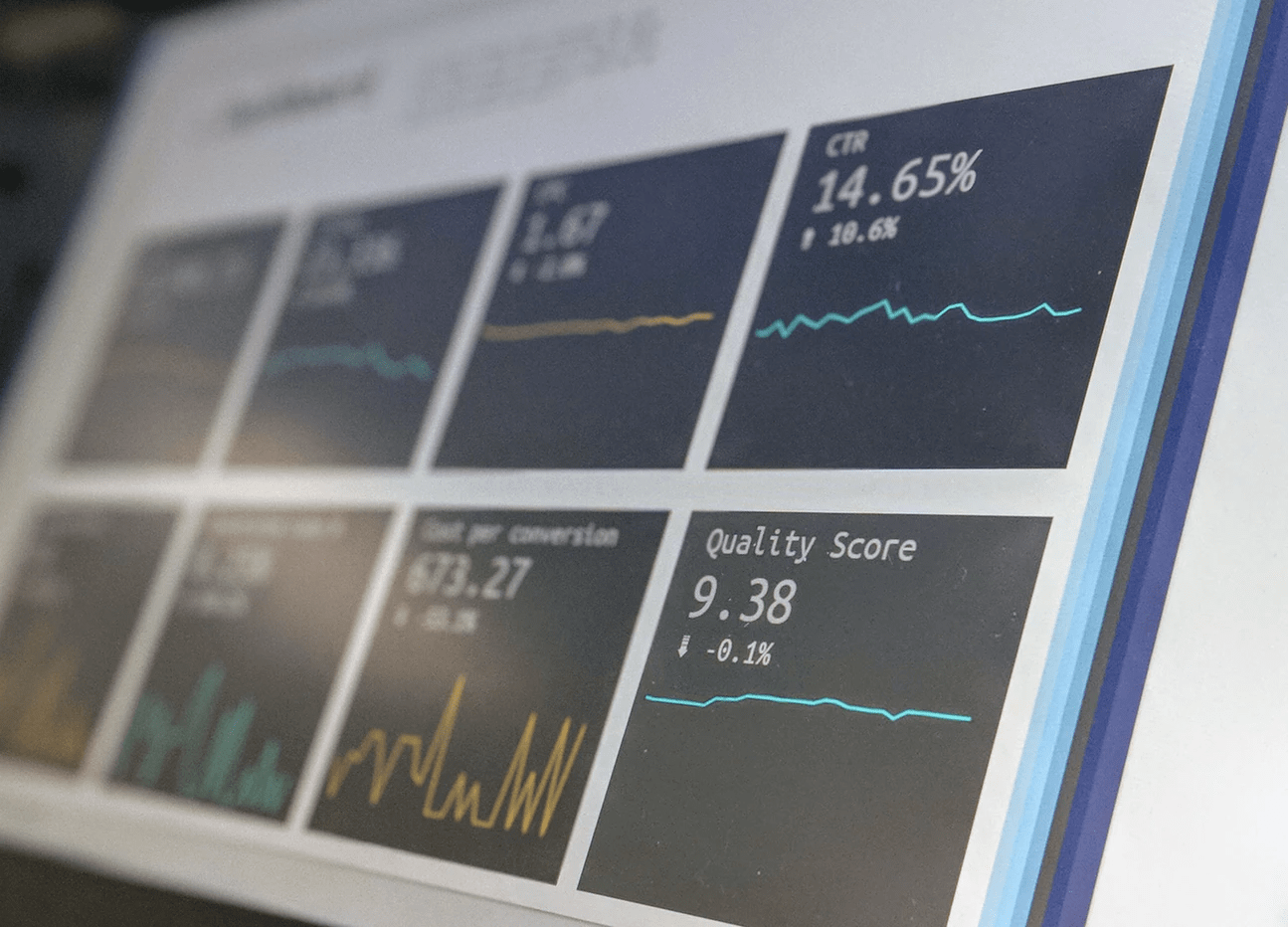 Advanced analytics reports are a good example of something you might not need right away. An analytics feature that generates excellent data is useless to you if you don't know how to interpret and act on it. For example, an engagement heat map — which shows how many people clicked on links or CTAs in your emails — is a commonly offered analytics feature. But if you don't know what it means when a link at the bottom of the page gets more engagement than a CTA at the top, then what's the point of knowing this info in the first place?
Another example is marketing automation, which describes a very powerful email-marketing feature that allows you to create email "drip" campaigns to nurture leads and contacts. But if you originally thought that marketing automation described the ability to schedule emails in advance (a common newbie mistake), or if you don't even know what a "drip" is, then you don't need it right now.
Consider the Additional Personnel Costs to Running a Feature Effectively
Email-marketing features — even those you know and understand how to use — are not things you can "set and forget" about. Many advanced features require constant surveillance, maintenance, and ongoing evaluation and optimization to be effective. You must factor this into your email-marketing budget. If you can't afford the human resources necessary to use a feature effectively, it's a waste of money to purchase it.
An important example of this is A/B testing. A solution like Mailjet offers a mid-tier pricing plan that lets you test up to ten different versions of an email. But that's effective only if you have the resources to actually create ten strategically constructed variants, analyze the data from each one, and draw conclusions about how to proceed in the future. To do that, you must be able to afford the personnel in place to create the copy, design, or digital-marketing strategies you want to test.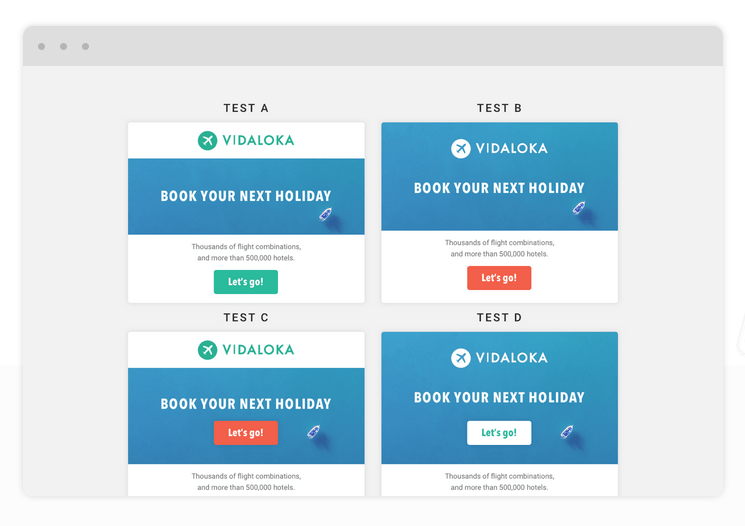 Don't waste money purchasing something you want to use and know how to use, but can't actually use.
You Don't Need to Worry about Deliverability and Support
Spam folders are real. However, they shouldn't be a concern for users running legitimate businesses and sending out a small number of email communications. All reputable email marketing services are known to the major email service providers like Google, and they come with standard built-in features to ensure deliverability.
These features are for advanced users sending large volumes of communications to large numbers of people. If you needed additional bells and whistles like Sendinblue's shared IP and IP Pool Management features, your email marketing strategy would be too robust to execute on a budget. Don't allow worries about deliverability and the need to have constant monitoring allow you to spend more than you need to.
Similarly, additional customer support features should not factor into your thinking. The focus of email marketing on a budget is to create professional-looking emails and deliver them to as many people as you want. The basic functionality required to do this should just work. If you need help using it, use a service's self-help knowledge bases.
You Can Do Email Marketing on a Budget and Still Get Powerful Features
A final option to consider for effective email marketing on a budget is to find a service with a slightly more comprehensive introductory plan that is stripped of all non-essential functionality.
For example, ConstantContact's entry-level Email Plan costs more than many others' — but it also comes with all the basic features you need like unlimited emails, email scheduling, list segmentation, and customizable templates. Meanwhile, advanced features you don't need like A/B testing, tracking and reporting, and email automation are reserved for higher priced plans.
To learn more about ConstantContact's features, check our review here.
Finding the best email marketing services even on a small budget is definitely possible. All it takes is a little research to strike the right balance between price and essential functionality for you.