If you've got a niche business, I know how tempting it is to buy into a specialized email marketing service (EMS) that promises to cater to your exact needs. However, more often than not,
these specialized EMS put so much effort into industry-specific features that they forget the basics.
For example, when you compare Drip vs AWeber,
AWeber is a lot more generalized, but it gets the basics right. 
I'm not saying that Drip is useless –
its focus on e-commerce means it has a ton of integrations and automation templates
specifically for the biggest online store platforms. But when you compare Drip's 35+ templates to AWeber's catalog of 600+, it's clear there's some basic stuff missing.
Both are genuinely good services,
but overall AWeber seizes the win.
I'm a big fan of its free plan, and the paid plan is great value, too. So, grab your favorite blanket and hot drink and settle in as I explain why AWeber wins out in today's battle. Or go
check out AWeber's latest deals
 instead – I know how short coffee breaks can be!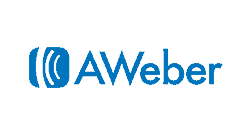 Save up to 19.2 % on your AWeber plan!
Limited-time offer - Don't miss it!
78 users used this coupon!
Features
Drip Doesn't Have a Landing Page Builder – Why?
Drip isn't just severely lacking in email templates compared to AWeber.
It doesn't have a landing page builder, either.
I can (almost) understand the logic there – if you're using Drip, there's a good chance you've got an e-commerce site set up that could, theoretically, handle that for you.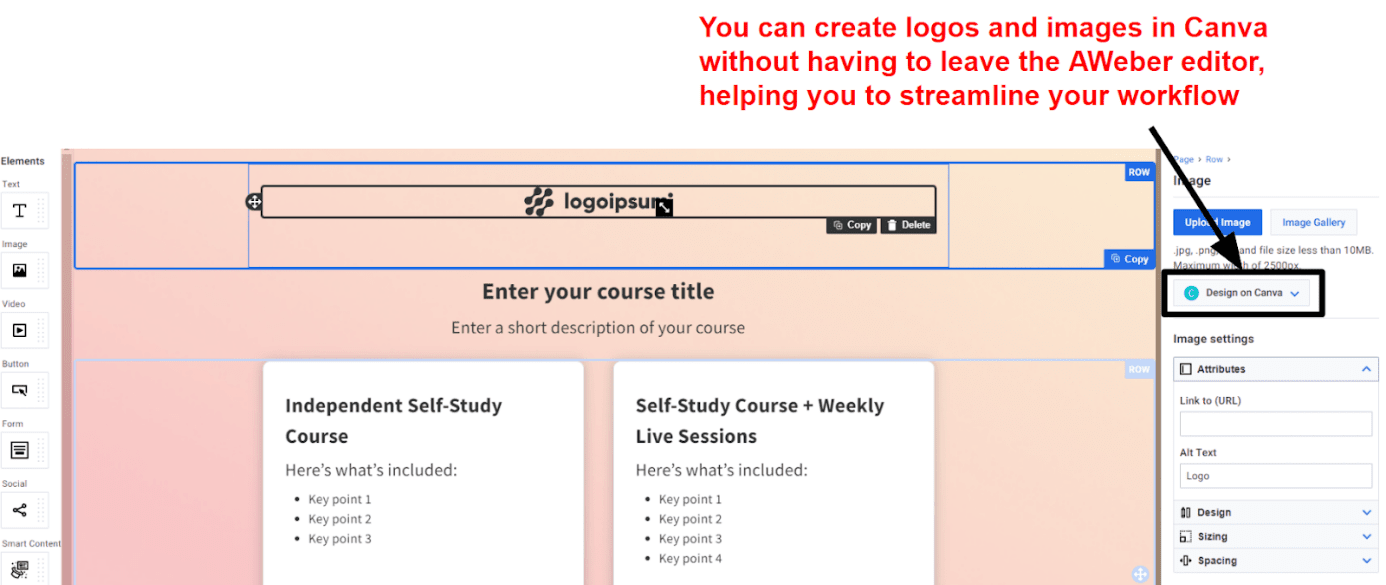 Still, it's an odd choice, particularly when almost every other EMS on the market offers this functionality.
AWeber's landing page builder is pretty good,
and there are over 40 modern landing page templates to help you get started.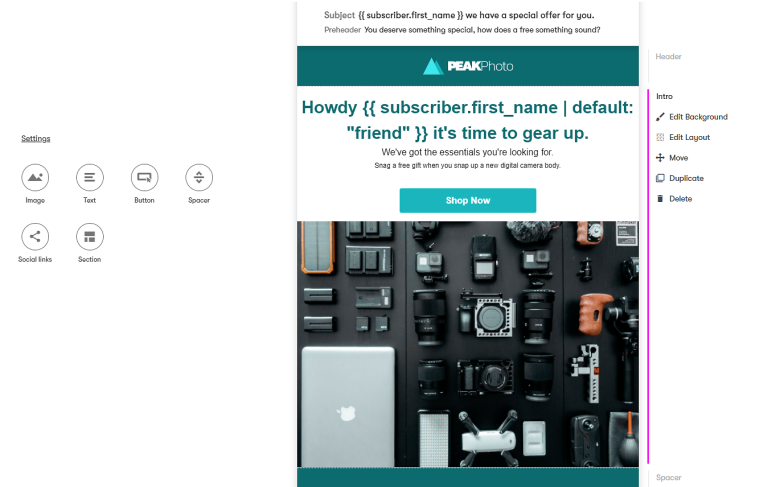 Drip does have some things going for it. For one thing, its split testing tool is fantastic.
It's not the absolute
best
on the market, but given that it lets you test up to five variations of either the subject line or your email content, it's got to be up there with my favorite split testing tools. Still, that's not to say AWeber's split testing tool isn't any good. Drip might let you test more variations, but
AWeber's tool lets you split test everything in one go
 while Drip limits you to testing either the subject line
or
email content in each test. And, I'm going to say it again –
AWeber has over 600+ email templates.
While some of them look a little dated, the vast majority are modern, slick, and super easy to edit. Drip only has 35+, and four of those are basic column layouts. Sure, they're modern, but the sheer difference in options means this round has to go to AWeber.
Ease of Use
Both Are Great for Beginners, But Drip Is a Lot More Modern
This was a tough fight, because I found both Drip and AWeber pretty easy to use.
However, Drip came out ahead thanks to its fantastic email editor.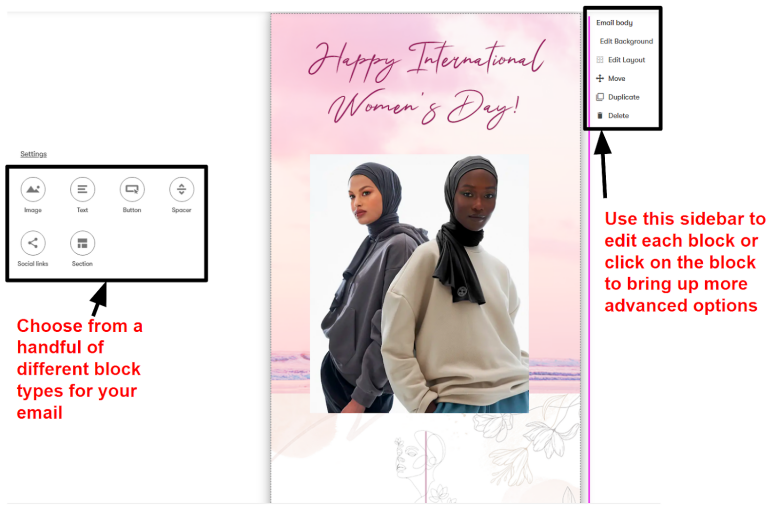 Sitting somewhere between a drag-and-drop and block-based editor,
Drip's email editor is super intuitive
.
You can edit the subject line, create sub-templates for email headers, and preview for mobile all within the editor. Sure, it's quite simple compared to some other EMS on the market, but it's great for beginners who don't need anything super fancy. AWeber's editor isn't bad either. Far from it – it offers more email elements than Drip does and a lot more customization. However,
AWeber's email editor is pretty dated.
You can't dynamically preview your email like you can in Drip's editor – you'll need to go to a different page. The lack of dynamic elements makes this editor feel like it's stuck in the noughties.
Deliverability
Drip Is Surprisingly Strict About Affiliate Marketing
I won't lie to you –
I can't neatly sum up AWeber vs. Drip's deliverability in a tidy percentage.
Deliverability just doesn't work that way. While EMS can implement features to help improve your deliverability, which I'll cover shortly, there are a ton of other factors these platforms can't control.
Be sure to bookmark this breakdown of how to REALLY boost your deliverability
if you want to know the full story. But in short,
when I look at deliverability, I look at four main factors
: DKIM authentication, spam policies, affiliate marketing policies, and whether dedicated IP addresses are available. DKIM authentication verifies your identity to email providers with a chunk of code that your subscribers don't see in your email. It's the email equivalent of handing your ID to a club bouncer. The chunk of code says you own the domain you're sending from, which means the bouncer on the email gate sends your message to the recipient's inbox instead of to spam.
Both AWeber and Drip have DKIM authentication
, although Drip uses a slightly different system that's based on DKIM. They also both have guides to help you get this set up. So far, so good. Both also have pretty decent spam policies and will terminate your account if you have a high rate of spam complaints or other issues. However, Drip takes this one step further.
Before I could send my first email, Drip's customer support team asked for information about my business,
what I'd be selling, and screenshots of previous email marketing campaigns. I suspect this is because I had to give them a website address to sign up, but the test email I signed up with didn't match that address – so they wanted to verify that I wasn't going to use Drip for spam. Meanwhile,
AWeber let me use the platform straight away
without any additional checks.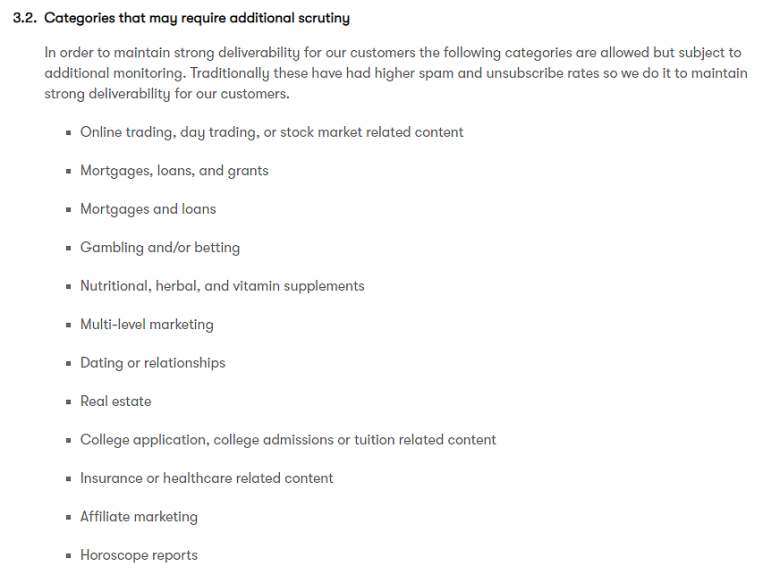 In addition,
Drip is decently strict about affiliate marketing.
Affiliate marketing
can have higher rates of spam complaints, so many EMS flat-out ban this. While AWeber simply asks that you have consent to send affiliate emails and that the affiliate programs you use conform to their guidelines, Drip will place your account under additional monitoring. Finally,
Drip offers dedicated IP addresses,
while AWeber doesn't. Sure, you have to be sending over 12 million emails a month to qualify for one – and, at that point, I'd argue you'd be better off with
a custom email hosting service
anyway – but this round still goes to Drip.
Reporting and Analytics
AWeber's Analytics Are Clear, Actionable, and Concise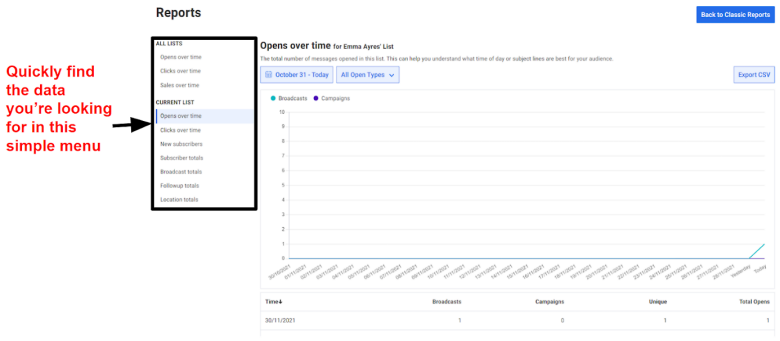 This section was another tough fight. Honestly,
I like both AWeber and Drip's reporting dashboards.
They both have simple layouts that are easy to read and understand, allow you to filter analytics by date and time period, and export your reports as a CSV file.
Drip also lets you track your revenue and website analytics alongside your email campaigns
, which makes it a great one-stop shop for e-commerce businesses. However,
I gave AWeber the win here because it offers more data points.
You can see which channels new subscribers are signing up through,
which makes AWeber fantastic for optimizing your marketing stream
. You can even see where in the world your subscribers are opening your emails and which contacts you've followed up with – something Drip doesn't offer.
Pricing
AWeber Isn't Just Better Value – Its Pricing Structure Is Simpler
First things first –
both AWeber and Drip are similarly priced on the surface.
Paid plans start at roughly the same price for 500 contacts when you pay per month –
$
19.00
for Drip and
$
12.50
for AWeber – although AWeber does offer a discount if you pay annually.
AWeber also offers a free account for up to 500 subscribers,
which will get you a bunch of basic features to get you started with email marketing. On the other hand, Drip only offers a 14-day free trial, which, honestly, doesn't feel like long enough to get to grips with the service.
Here's What You Get for Free
AWeber's free plan is one of the best on the market.
You can send up to 3,000 emails a month to up to 500 subscribers, which is pretty generous. Plus you get all of the basic features you need, including over 600 email templates, a stock image library, basic segmentation, and 24/7 support. By comparison,
Drip has a 14-day free trial.
This will let you try out all of Drip's features – like e-commerce workflows, its fantastic split testing tool, and its 100+ integrations – but, as I said, I just don't feel like this gives you enough time to try out the service.
Here's What You Get If You Pay
Both Drip and AWeber are similarly priced, but
AWeber gives you more for your money.
Not only does it do the basics well, but more advanced reporting and the landing page builder set it apart from Drip. Plus you'll get 24/7 support via live chat, email, or over the phone – Drip only offers support Monday through Friday.
Drip's pricing isn't bad if you want a dedicated e-commerce solution.
Compared to some of the bigger EMS platforms, its price is pretty reasonable – just bear in mind that its features (such as the 45+ automation templates) are all designed with e-commerce in mind. However, Drip has a weird pricing structure.
Once you reach 30,000 contacts, Drip will start limiting how many emails you can send each month.
AWeber, on the other hand, offers unlimited email sends regardless of how many contacts you have – which is how almost every other EMS works. Here's a quick look at AWeber vs. Drip's pricing structure:
Drip
AWeber
Starting Price

$

19.00

$

12.50

Contact limit*
140,000
25,000
Email limit
Unlimited until 30,000, afterward, email limit of 12x contact cap
Unlimited
Email templates
35+
600+
Landing page builder
No
Yes, drag-and-drop with 40+ templates
Integrations
50+, including Zapier
700+, including Zapier
Customer support
Email, live chat (on plans with over 5,000 contacts) – Monday – Friday, 9am – 5pm CT
24/7 live chat, email, and phone support
*
This is how many contacts you can have before you need to purchase a custom plan from customer support. 
Support
AWeber's Always There for You
AWeber offers 24/7 live chat, phone, and email support – even on the free plan.
This is pretty generous, particularly because there are some free EMS platforms – *cough*
Mailchimp
*cough* – that don't offer customer support on their free plans at all. Most importantly, though,
AWeber's support is pretty prompt.
I didn't have to wait long at all for an answer via live chat, and it took less than an hour to get an answer via email.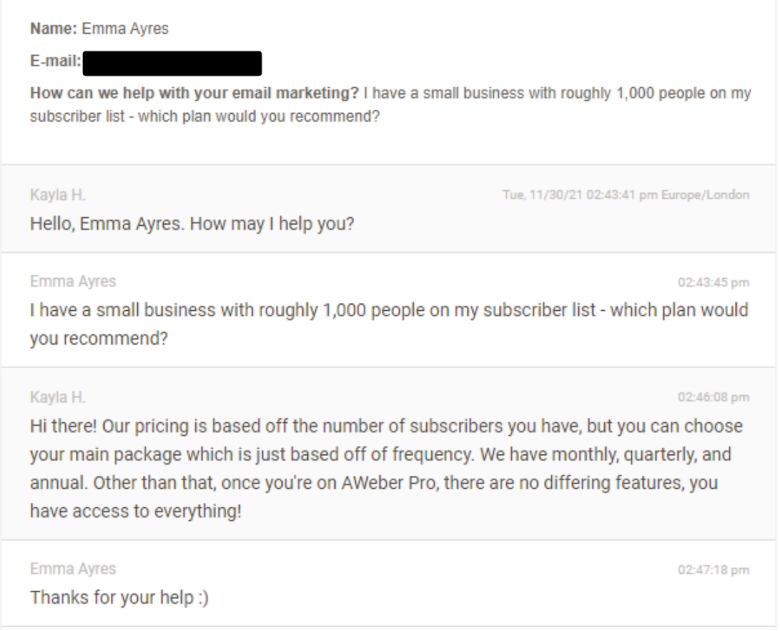 That said,
I don't like how cookie-cutter the answers I got from customer service were.
Perhaps that's nit-picky, but I like it when customer service agents answer my questions directly instead of sending me some generic response.

Something else that annoys me is that
Drip's support is only available Monday – Friday, 9am – 5pm CT.
With almost every other EMS offering 24/7 support in some fashion, there's no excuse for such limited support. Particularly given that Drip is tailored for e-commerce businesses where things can – and do – go wrong at all hours of the day.
Drip's customer support isn't bad.
I received a response within a few hours after emailing them a query, which is quite prompt for email support. However, similar to AWeber, the response I received felt like a copy-pasted reply. With a quicker response time and 24/7 support, this round has to go to AWeber.
Drip vs. AWeber: It's a Photo Finish
Honestly, choosing a winner in this battle was difficult, but in the end,
AWeber steals the win. 
AWeber is a great all-rounder with a ton of useful features
like a comprehensive split-testing tool, 750+ integrations, and 24/7 customer support. Plus AWeber's 600+ email templates compared to Drip's 35+ doesn't even feel like a fair fight.
If you've got an e-commerce business, I wouldn't discount Drip
, particularly because it's designed with a lot of transactional email automation in mind. But there are better EMS platforms out there – like AWeber. TL;DR? Check out my comparison below:
Automation
Yes, complex multi-step automation builder with 45+ templates
Simple automation available on the free plan, complex multi-step automation available on the Pro plan
Native SMS Automation
Yes – US only
No – third-party integrations available for SMS automation
Apps and Integrations
50+, including Zapier
750+, including Zapier
Landing Page Builder
No
Yes, drag-and-drop builder with 40+ templates
A/B Testing
Yes, testing for up to 5 variants, subject line or email content
Yes, testing for up to 3 variants covering all aspects of email design
Native RTL Language Support
Yes
Yes
Ease of Use
Super simple to read and navigate with the ability to set up split tests on the same page as email setups
Clear, concise, and beginner-friendly
Deliverability
Strict anti-spam and affiliate marketing policy, dedicated IP addresses available
Strict anti-spam policy, affiliate marketers must follow specific guidelines
Reporting and Analytics
Can track website analytics and revenue alongside basic email reporting, very easy to read
Some advanced data (sales over time, opens by location, etc) available on the free plan, Pro plan offers more advanced data
Support
Email and live chat (on plans with over 5,000 contacts) Monday – Friday 9am – 5pm CT
24/7 email, live chat, and phone
FAQ
Why is AWeber the best?
AWeber is a great all-rounder EMS that offers good value for money. It offers far more templates, integrations, and support than Drip. It's for this reason that it's one of our top 10 email marketing services for 2023.
Which is better AWeber or ConvertKit? 
AWeber is a far better EMS than ConvertKit. ConvertKit's layout is needlessly confusing, while AWeber's UI is intuitive and beginner-friendly. Plus, ConvertKit's most useful features are locked behind the paid plan, while AWeber's free plan offers almost all the features you'll need. 
What is AWeber used for?
AWeber is a good EMS regardless of which industry you work in. It offers a generous free plan with 3,000 email sends a month for up to 500 contacts, making it a great EMS for email marketing beginners and new business owners. 
What is the cheapest email marketing service? 
If you don't have the budget to spend on a paid EMS yet, AWeber is one of our top 5 free EMS providers. The free plan gives small businesses a lot of room to grow before you need to upgrade your plan. Even when you do upgrade, AWeber Pro offers fantastic value for your money with advanced features that rival even the biggest EMS providers.