the big question is: Is Squarespace really worth the cost?
As an avid Squarespace user myself, I took a deep look at all the different plans and what they have to offer, and examined all the paid add-ons and extensions as well. Squarespace's plans are definitely attractive: they all come with interesting features and
no caps on storage or bandwidth – even on the cheapest plan!
 That's something you won't find with many other builders. That said,
there are a few important things you should know before you sign up.
 I have some tips on how you can save money. I'll also help you figure out how to choose the best plan for your needs (spoiler alert: it might not necessarily be the one Squarespace recommends).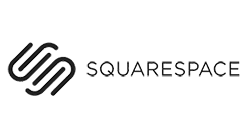 Save up to 30 % on your Squarespace plan today!
Plus get a free domain for one year!
1031 users used this coupon!
Squarespace Pricing Plans – How to Find the Right Plan for Your Website
Squarespace's pricing structure is pretty straightforward. There are four plans: Personal, Business, Basic Commerce, and Advanced Commerce.
No free option is available, but you can test Squarespace with a 14-day free trial
 before committing to a paid plan. Squarespace's free trial provides access to almost every feature and you don't even need to enter your credit card details to sign up. You can create as many trial sites as you like, but after 14 days, you lose access. You can't publish your site until you sign up for a paid plan. Whatever plan you're on, you get access to Squarespace's professionally designed templates – all of which are mobile responsive. All Squarespace plans also come with:
SSL certification: This ensures your visitors' data is kept secure, and it can also boost your SEO.
SEO features: Squarespace automatically creates a site map so Google can index your website's content. You can also customize your page titles, meta descriptions, and even your blog post URLs.
Basic website analytics: You'll be able to see visitor numbers, visitor locations, traffic sources, and popular content.
Extensions: These allow you to add extra features to your website, such as social media integration and advanced e-commerce functionality, by connecting with third-party platforms.
Customer support: If you need any help, Squarespace's support team is available through live chat or email.
Here's an overview of the extra features you can expect with each plan.
Plan:
Personal
Business
Basic Commerce
Advanced Commerce
Monthly subscription fee:
$16
$26
$30
$46
Monthly fee if paid annually:

$

16.00

$

23.00

$

27.00

$

49.00

Features:
Everything you need to run a website that doesn't have an online store
Extra marketing features, customization options, and basic e-commerce functionality
No transaction fees and extra e-commerce features, such as point-of-sale payments
Advanced e-commerce functionality, like abandoned cart recovery and recurring payments
Ideal users:
Bloggers, creatives, and businesses that don't sell online
Small businesses and  organizations that take in $200 or less online each month
Online stores or nonprofits generating over $200 revenue each month
Growing stores and nonprofits looking to up their game with advanced e-commerce tools
As you can see, you can save a lot when you subscribe to Squarespace annually rather than monthly.
An annual subscription will save you up to 30% on Personal and Business plans – and you'll even get a free domain name for a year.
Let's take a closer look at each plan.
The Personal Plan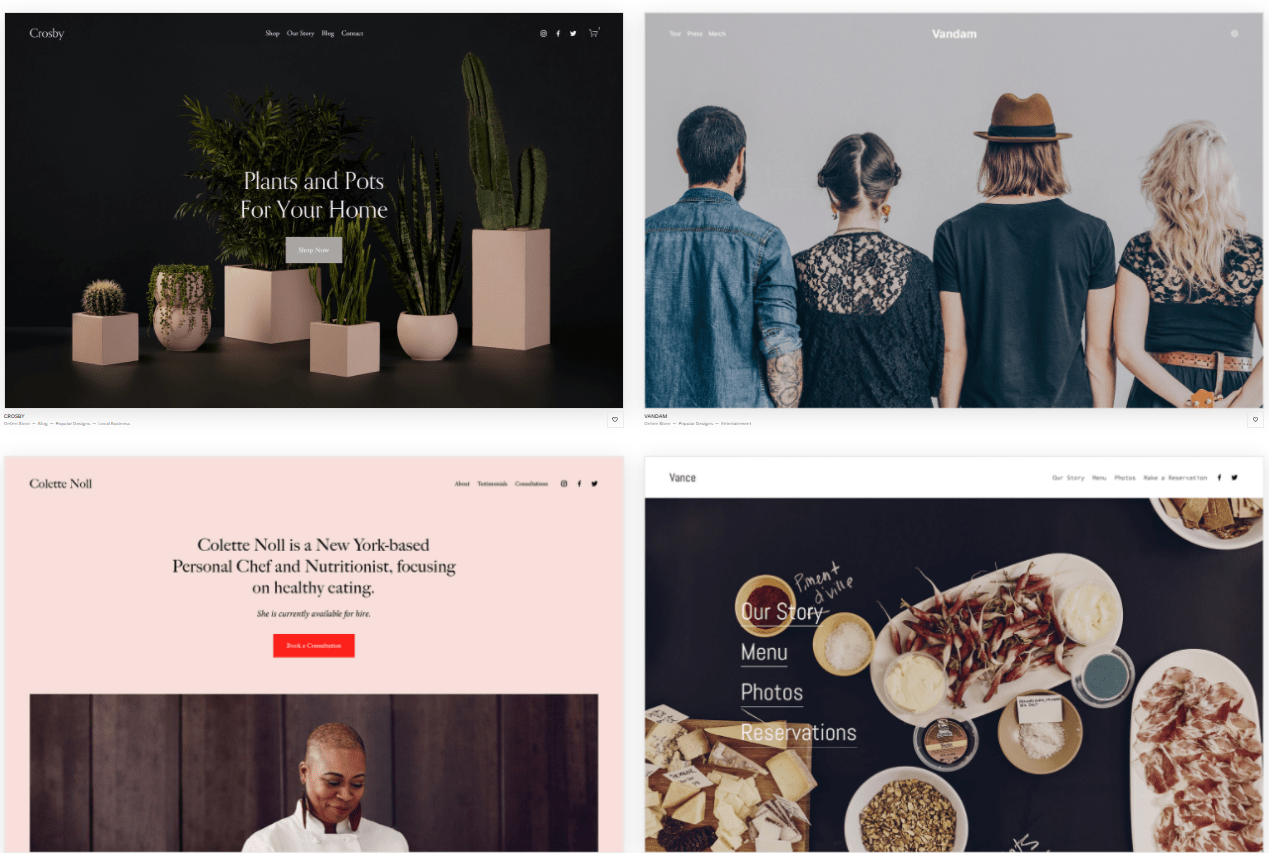 As I mentioned, this basic Squarespace plan offers unlimited storage and bandwidth – which is very generous compared to the cheapest plans on offer from other website builders.
This means you can upload as much content as you need and attract as many visitors as you like without having to upgrade.
You are limited to just two user accounts on this plan, but that should be sufficient for most personal websites.
Squarespace's cheapest plan
can be used to create really attractive websites.
It's ideal for individuals and small groups who want to create a blog or share portfolio pieces
 – especially if you plan to upload lots of content to your site. It will also work for podcast creators and community groups. While this plan is labeled for personal use, it could also work well for some small businesses.
For example, if you own a bar or a gallery, you could build a stylish promotional site.
Just keep in mind that you'll need to upgrade if you want access to Squarespace's e-commerce features.
The Business Plan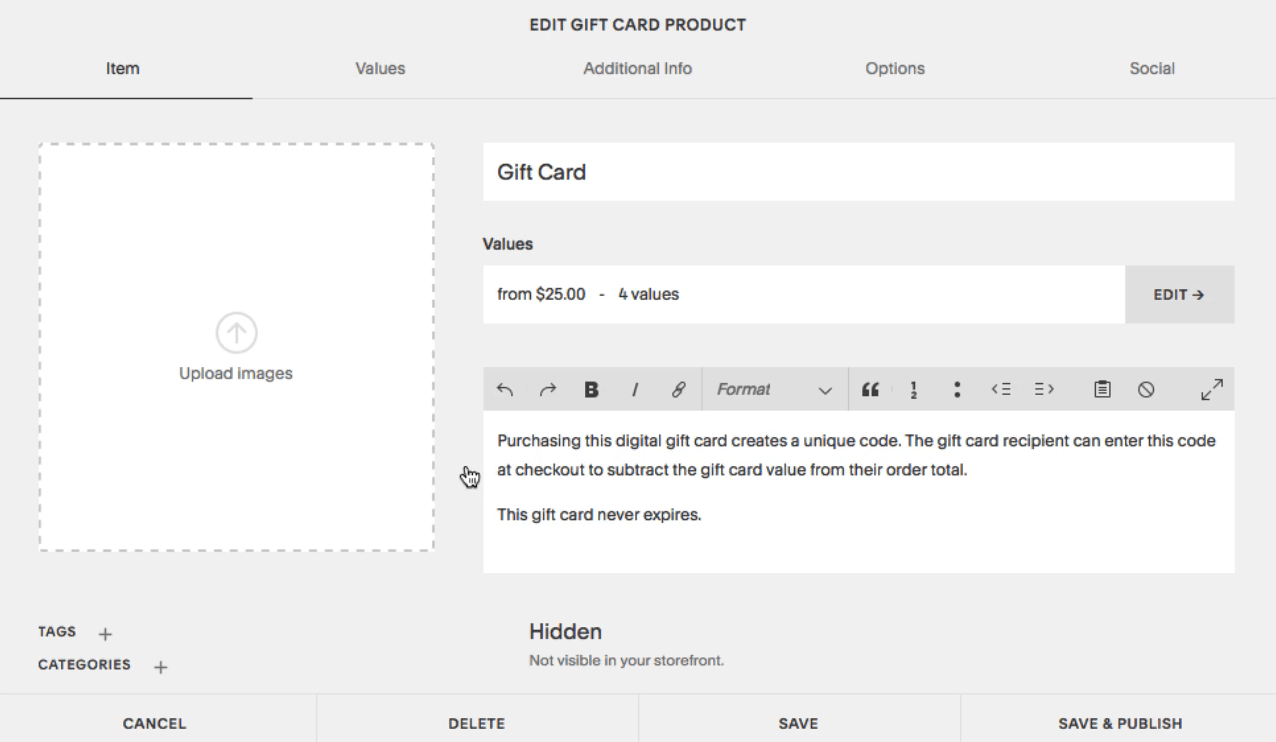 This plan includes all the features from the Personal plan, as well access to most of Squarespace's e-commerce functionality, including
 tools for product management, payment processing, shipping, taxes, and gift cards.
It also comes with a year's free access to Google Workspace, which will allow you to set up a professional business email.
Squarespace's Business plan doesn't limit the number of products you can sell.
 (Some other website builders limit sales on their basic e-commerce plan, so this is a big plus!) However, because of the 3% transaction fee, it makes sense to upgrade to the next plan if you earn over $200 in online revenue each month. If you earn up to $200, you'll pay $6 in transaction fees. The next plan up only costs an extra $4 if you pay monthly or any extra $8 if you pay annually, so you might as well put that money toward some extra features. If you take in $300 in revenue each month, you'll pay $9 in transaction fees, so upgrading to the Basic Commerce plan will actually save you money. The Business plan also includes:
Unlimited user accounts: You can create accounts for your partners, team members, or site collaborators.
Advanced analytics: You'll be able to see sales and conversions metrics, such as abandoned cart rates, and submissions rates for every form and button on your website.
Marketing features: These include pop-ups, banners, and $100 worth of Google Ads credits (depending on your location). You can also sell online gift cards.
Premium integrations: Add Twitter, Instagram, Flickr, and Soundcloud feeds to your site, or kick your marketing up a notch with Google Analytics and Facebook Pixel. Appointment scheduling can also be added to your site through Squarespace Scheduling or Acuity Scheduling.
Advanced customization options: You can tweak your site's code if you want to make custom changes to your template's layout, add interactive features to a page, or create unique sliders and lightboxes.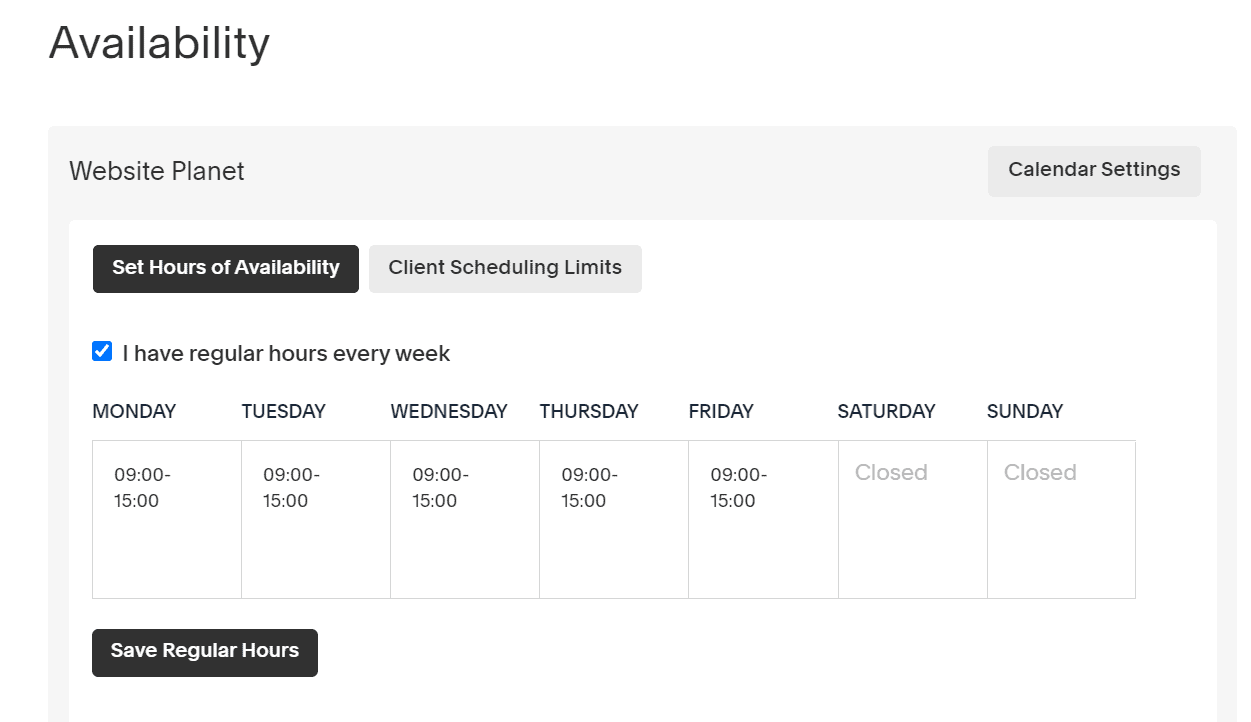 This plan is ideal for restaurants and coffee shops.
 You can let your customers make reservations through your site with the OpenTable integration, and use ChowNow to accept online delivery orders. There are also a couple of options for adding appointment scheduling to your site, which could be useful for various types of businesses, such as beauty salons, barber shops, health clinics, or schools. This plan is also a solid option for
nonprofits who want to accept donations
 online (just remember, if your donations exceed $200 per month, you'll want to upgrade to the next plan).
The Basic Commerce Plan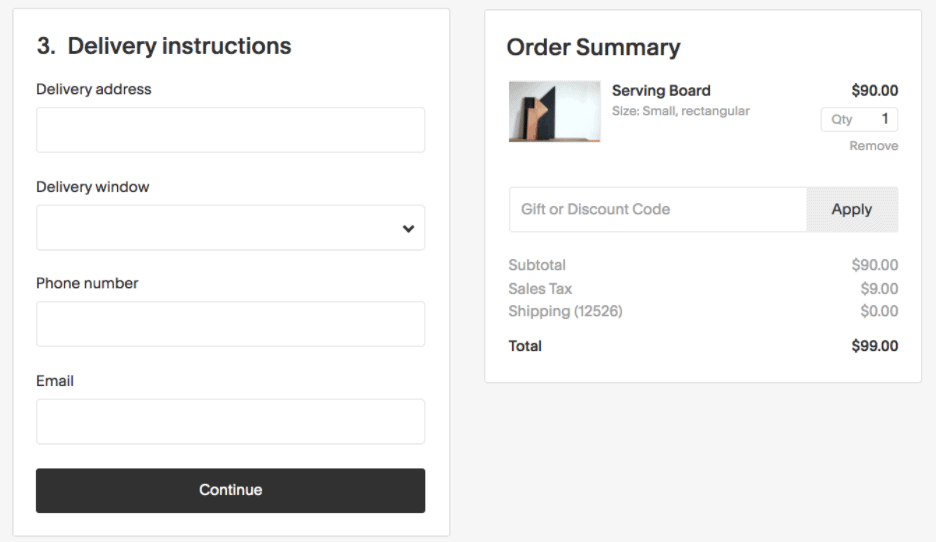 Despite the name, Squarespace's Basic Commerce Plan is anything but basic.
It has everything most online stores need to operate successfully.
It can even power offline sales! As I've outlined above, avoiding the Business plan's 3% transaction fee provides plenty of reason to upgrade. But the Basic Commerce plan comes with lots of other e-commerce features, including:
Promotional tools for products: You can use 'limited availability' labels for your products to increase conversion, display related products on each product page, and even create product wait lists.
Bulk product editing: You can edit your inventory by importing CSV files. If you're migrating your store from a different platform, such as Shopify or Etsy, you can import your products directly.
On-site checkout: Your customers won't need to leave your domain to pay.
Customer accounts: Your customers can sign in to review their orders or check out.
Advanced e-commerce analytics: You'll get insights into best selling products, sales trends, and customer journeys.
Sync with Instagram: You can upload your catalog and tag products in your Instagram posts, so followers can view the product's details or click through to buy it.
Regional shipping: You can select specific states or cities to ship to, rather than a whole country.
This is the best Squarespace plan for online businesses or nonprofits that take in $200 or more in revenue each month. If you're based in the US,
the Squarespace Commerce app will also allow you to process payments at markets, trade fairs, or in-store.
 This means you can keep your site's analytics and inventory in order – without limiting sale opportunities.
The Advanced Commerce Plan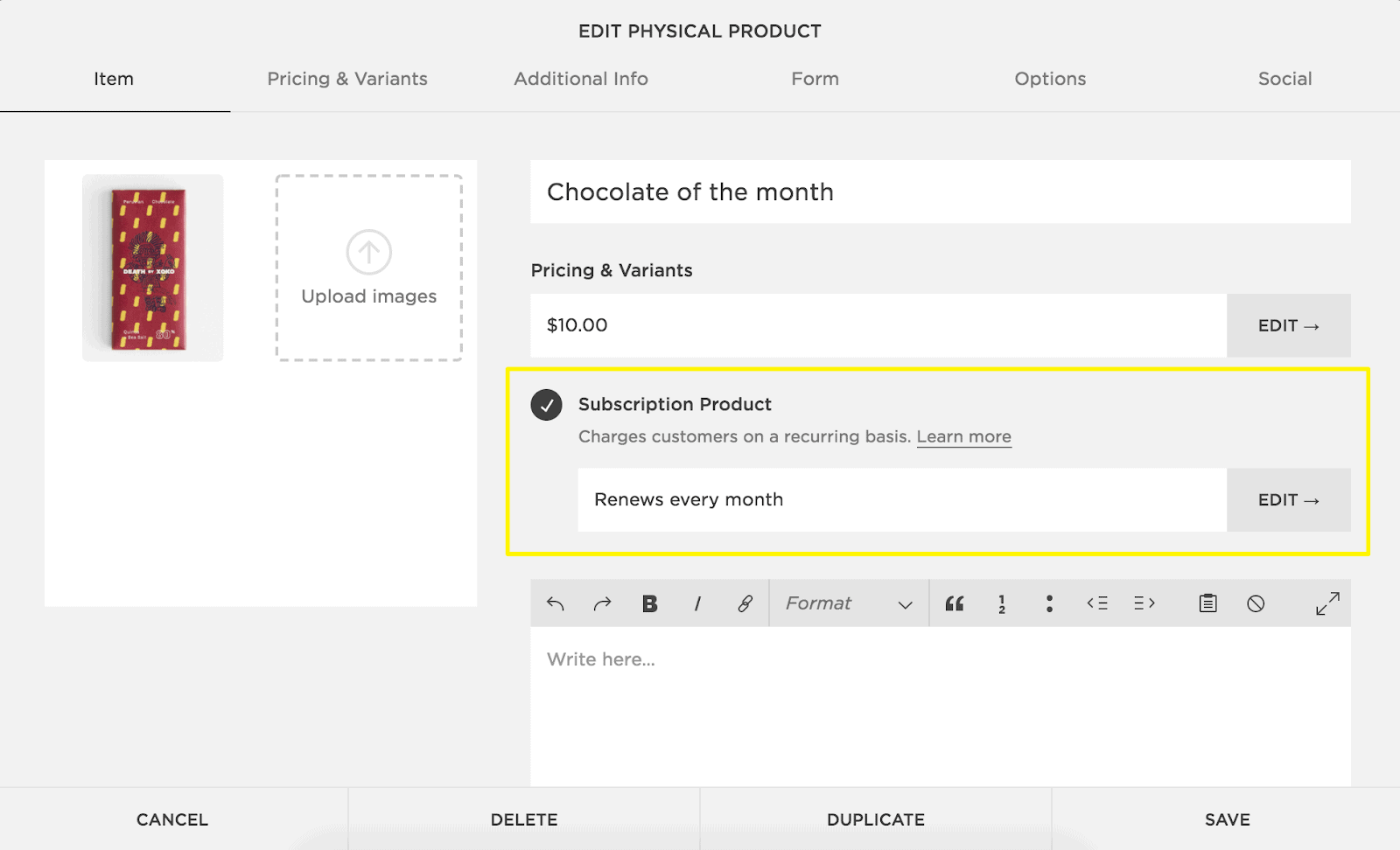 Most notably,
Squarespace's Advanced Commerce Plan allows you to generate recurring revenue through weekly or monthly subscription plans.
 So, if you accept recurring donations or sell the likes of magazines, subscription boxes, or tiered access to software, this plan is a great solution. You can also use premium integrations – such as Memberspace – to create subscriber-only content like classes, blog posts, podcasts, or media libraries. This is also available with Business Plans, but keep in mind that most of these third-party tools charge monthly fees. Beyond this,
 the Advanced Commerce Plan helps you optimize your store's operations and conversions
through:
Abandoned cart recovery: Squarespace automatically emails customers who have left your website without checking out.
Carrier-calculated shipping: You can calculate real-time rates for USPS, UPS, and FedEx to give your customers the best shipping options. You can tweak settings by ZIP code too.
E-commerce APIs: You can build your own integrations with third-party tools to streamline the likes of order fulfillment or stock management.
These features are great for e-commerce stores that want to increase conversions and make their internal processes more efficient. But because this option facilitates recurring payments, it's also the only Squarespace plan which can accommodate subscription-based businesses and larger nonprofit organizations.
Mobile Start Plans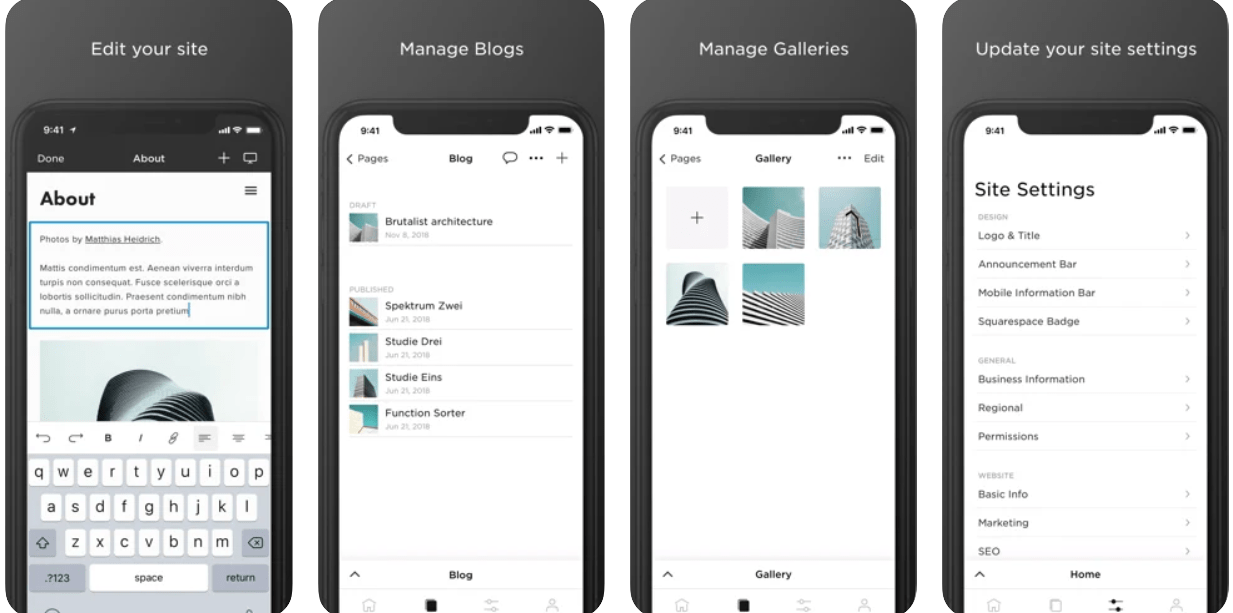 If you use one of Squarespace's iOS apps, you can upgrade to a Mobile Start plan after you finish your 14-day free trial.
 There's a Mobile Start plan to match each of the plans mentioned above. The features are the same – and they cost the same too. (Although if you're based outside of the US, you may be charged a little bit extra because of Apple's conversion rates). The main difference between the plans above and these Mobile Start plans is that they're available through an in-app purchase and they aren't automatically renewed after 30 days. Also, you can only edit your site on devices which have the app installed. These plans don't make much sense to me. I even checked in with customer support to make sure I wasn't overlooking any perks. But this could be a good way to test out the platform for an extra month before signing up to an annual plan – Squarespace doesn't offer any refunds after 14 days.
Enterprise Plans
You might think Squarespace is only for small businesses, but it actually offers bespoke Enterprise solutions as well. So if you outgrow the other plans, you can continue to grow and optimize your website.
Enterprise plans can accommodate custom payment methods, premium security, and advanced SEO strategies.
So if you've got big plans for your website, Squarespace has big plans too – but they'll cost more.
How Does Squarespace Compare to Competitors?
At first glance, Squarespace may seem expensive, especially because it doesn't have
a free plan like Wix
.
But Squarespace's entry-level Personal Plan is actually a bit cheaper than Wix's lowest-tier plan, and it offers excellent value.
Even on Squarespace's lowest-tier plan, you get unlimited storage and bandwidth, which is essential if you want to upload high-quality images and videos.
Wix, on the other hand, limits storage space no matter what plan you're on. On the e-commerce side of things, Wix's Unlimited Business Plan provides all of your important online store features and some extras, like sales tax automation and POS payments, making it comparable to Squarespace's Basic Commerce Plan.
Squarespace's unlimited storage is a major plus. You'll never have to upgrade simply because you've run out of space to upload products.
 However, on Wix's plan, you can accept recurring subscriptions.
With Squarespace, you'd need to upgrade to the Advanced Commerce Plan for this feature. If you're planning on building an online store, you may be wondering if you should go with a dedicated e-commerce platform like Shopify. Both Shopify and Squarespace offer POS payments, unlimited product uploads, and advanced features, such as automatic abandoned cart recovery. However,
Shopify has more e-commerce tools
 and can meet the needs of very large online stores. If you're setting up a smaller store, Squarespace's Commerce Plans are a great alternative.
They come with essential e-commerce features and you'll avoid Shopify's hefty transaction fees. 
Squarespace is also the better choice if you want to have additional content on your website, such as a blog.
Extra Costs You Need to Know About
Squarespace has a pretty straightforward pricing system without any hidden fees.
But there are a couple of external costs that are easy to overlook when adding up the price of your website.
 And sometimes, these costs don't become apparent until your website's second birthday. Here's what you need to know.
Google Ads and Emails
While Squarespace's partnership with Google seems like a big perk at first, the freebies it offers end up costing you.
The higher-tier plans' $100 Google Ads credit only becomes available when you've already invested $25 out of your own pocket.
And one Google Workspace user account is free for the first year, but after that, it's a bit pricey. Don't get me wrong, it's a great service for setting up your business emails. It also provides access to Google Drive, Google Calendar, and video conferencing for large groups. But pricing starts at around $6 per user per month, whereas email hosting plans from other services like Hostinger cost less than half that. So you might want to consider the long-term costs of signing up to Google Workspace.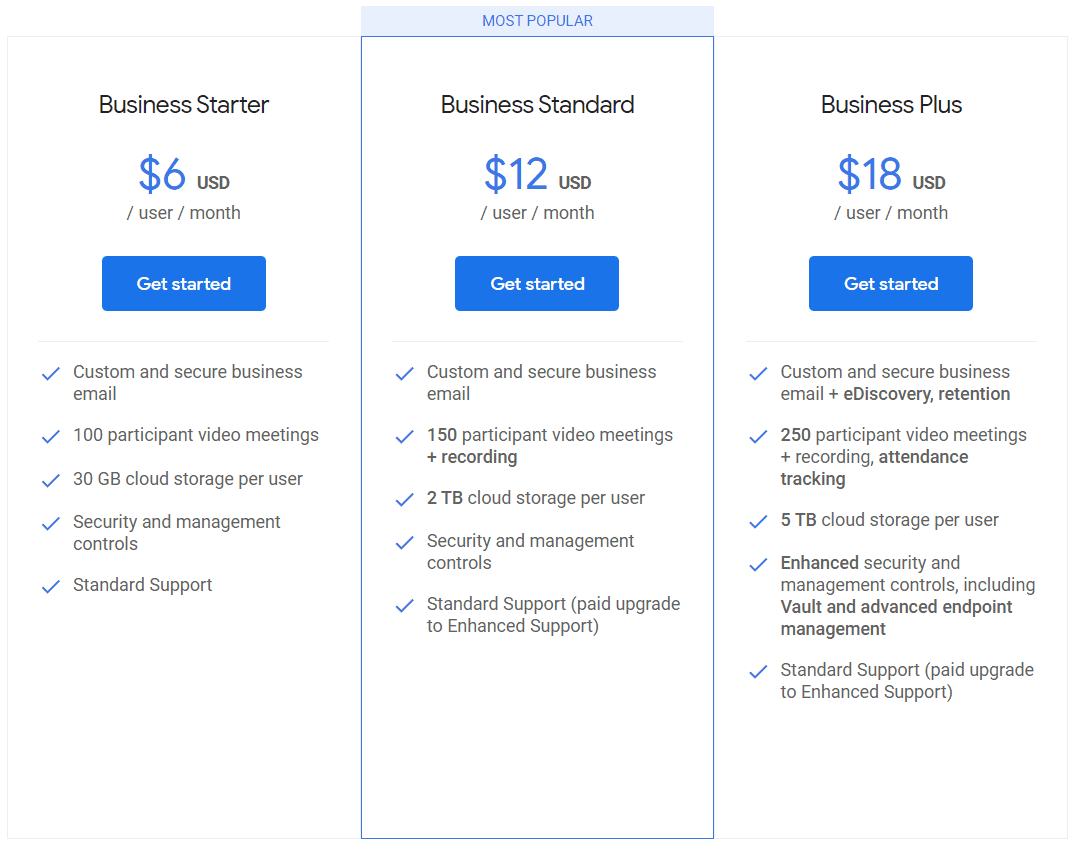 Domain Names
If you opt for the monthly payment option for your Squarespace plan, you will need to acquire your personal domain. However, even when benefiting from a free domain offered by Squarespace, it might not always be cost-effective over the long term. Squarespace charges between $20 and $70 to register a domain, which isn't cheap. So your annual renewal fees could end up costing a lot.
For example, on Squarespace a .com domain costs $20, while a .shop comes in at $60. But GoDaddy offers .coms for under $13 and .shop domains for as little as $3 for your first year.
 Connecting a domain will require a little technical know-how, but it could save you a bundle in the future.
Payment Processing Fees
With Squarespace, you can accept payments through PayPal or Stripe. Or, at Point of Sale, you can also use Square.
All of these payment processors charge a fee for every transaction.
 These fees vary by location, but here's an idea of the charges US-based subscribers can expect to pay.
| | | |
| --- | --- | --- |
| Platform: | Payment type: | Fees: |
| PayPal | For domestic US payments | 2.9% + $0.30 per transaction |
| PayPal | Charity rate | 2.2% + $0.30 per transaction |
| Stripe | For card and digital wallet payments | 2.9% + $0.30 per transaction |
| Square | For card payments | 2.6% + $0.10 per transaction |
| Square | Manually entered payments | 3.5% + $0.10 per transaction |
It's also worth noting that if you use Stripe, Apple Pay will automatically appear as a payment option for customers who have it set up on their device. But Stripe still processes these payments, so the fees don't change.
Premium Extensions
Squarespace offers a selection of third-party extensions to help you add more features to your website.
 While some extensions are free, many of them require a paid subscription.
 So if you plan to use some extensions on your website, make sure you've factored any related costs. Here are some of my favorite Squarespace extensions and their price points:
Outfy, which automates your social media marketing, offers a free plan.
Delighted, which powers post-purchase surveys, has a free option too.
But TaxJar, which automates your sales tax payments, will cost at least $17 per month.
While Xero's accounting software starts from $19 per month.
ShipStation's shipping tools are available from $9 per month.
Using Shopping Feed, which syncs listings with Amazon, Ebay, or whatever platforms you sell on, will set you back at least $39 each month.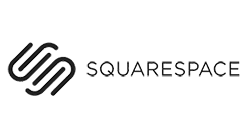 Save up to 30 % on your Squarespace plan today!
Plus get a free domain for one year!
1031 users used this coupon!
So, Is Squarespace Worth It?
If you're looking for a
totally free website builder
, Squarespace obviously isn't the way to go.
But if you want premium features for building an e-commerce store, professional blog, or just about any kind of website, Squarespace's website builder plans offer excellent value for an affordable price.
This option is ideal for creatives, bloggers, local businesses, charities, and small online stores. You will receive a thoughtfully designed website with numerous outstanding features. Plus, you will never encounter any compulsion to upgrade due to bandwidth or storage limits. If you're setting up an e-commerce store, you should
definitely
 consider Squarespace. Its Commerce Plans offer advanced features at a competitive price – and choosing it over the likes of Shopify will save on transaction fees.
FAQ
Is Squarespace free?
No, Squarespace doesn't offer any free plans. Prices range from

$

16.00

up to

$

49.00

per month when you pay for a year up front. But you can take advantage of a 14-day free trial to test out the platform before signing up. If you're looking for a free website builder, you'll find lots of options on our list of the best website builders in 2023.
Why is Squarespace so expensive?
With the cheapest plan costing

$

16.00

, Squarespace may seem expensive. But its most basic plan offers a great selection of features, and when compared to similar plans from its competitors, it costs about the same (or even less) and offers great value for money. Read our expert Squarespace review for more information.
Can I pay for Squarespace monthly?
Yes, you can pay your Squarespace subscription month-by-month. The Personal plan will cost around $16, while the top tier Advanced Commerce plan will cost just under $50. But you'll save up to 30% if you pay for your Squarespace subscription on an annual basis.
Does Squarespace offer any discounts?
If you pay for your subscription annually, rather than monthly, Squarespace will give you a discount of between 13% and 30%, depending on which plan you sign up for. For bigger savings, check our website builder coupons and deals page, where you'll find the latest discounts available for Squarespace.