Jump ahead and I'll teach you the trick to getting an experienced designer for just $5.
Love the freedom to do your own thing? I totally get it – that's why I'll show you how to DIY your own logo using my favorite logo maker. First, let's kickstart your creativity with my collection of motorcycle logos.
9 Best Motorcycle Logos
How to Hire a Great Designer for $5
When you imagine your motorcycle logo, is it a silhouette of a scooter or a gritty, vintage bobber? Does it scream freedom, speed, and raw power? How's the font incorporated into the design? The right designer can focus on all these unique details to create a killer motorcycle logo that instantly connects with your customers. It gets even better when you can hire a talented designer specializing in motorcycles for as little as $5 on Fiverr. Fiverr is an online global hub for thousands of freelancers and many offer their services (called gigs) from the low starting price of $5.
To get a new logo for Website Planet, we tested a bunch of popular services and the results were quite surprising. Find out all about it (and discover the winner) with my colleague's
in-depth comparison of logo design services.
How Fiverr Works
Navigating the Fiverr website couldn't be easier.
Go to the Fiverr homepage
, hover over
Graphics & Design
in the menu, then click on
Logo Design
under
Logo & Brand Identity
.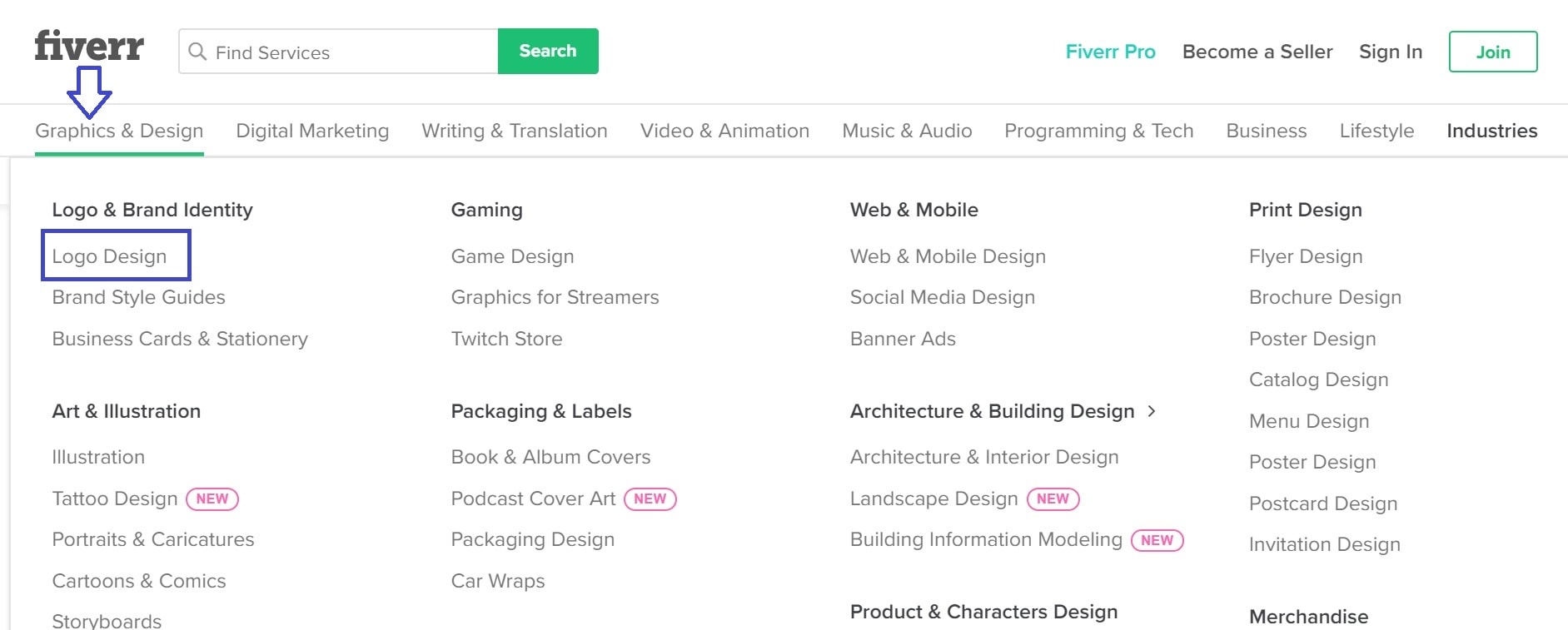 Search for a relevant phrase (e.g., motorcycle logo) in the search bar at the top of the page.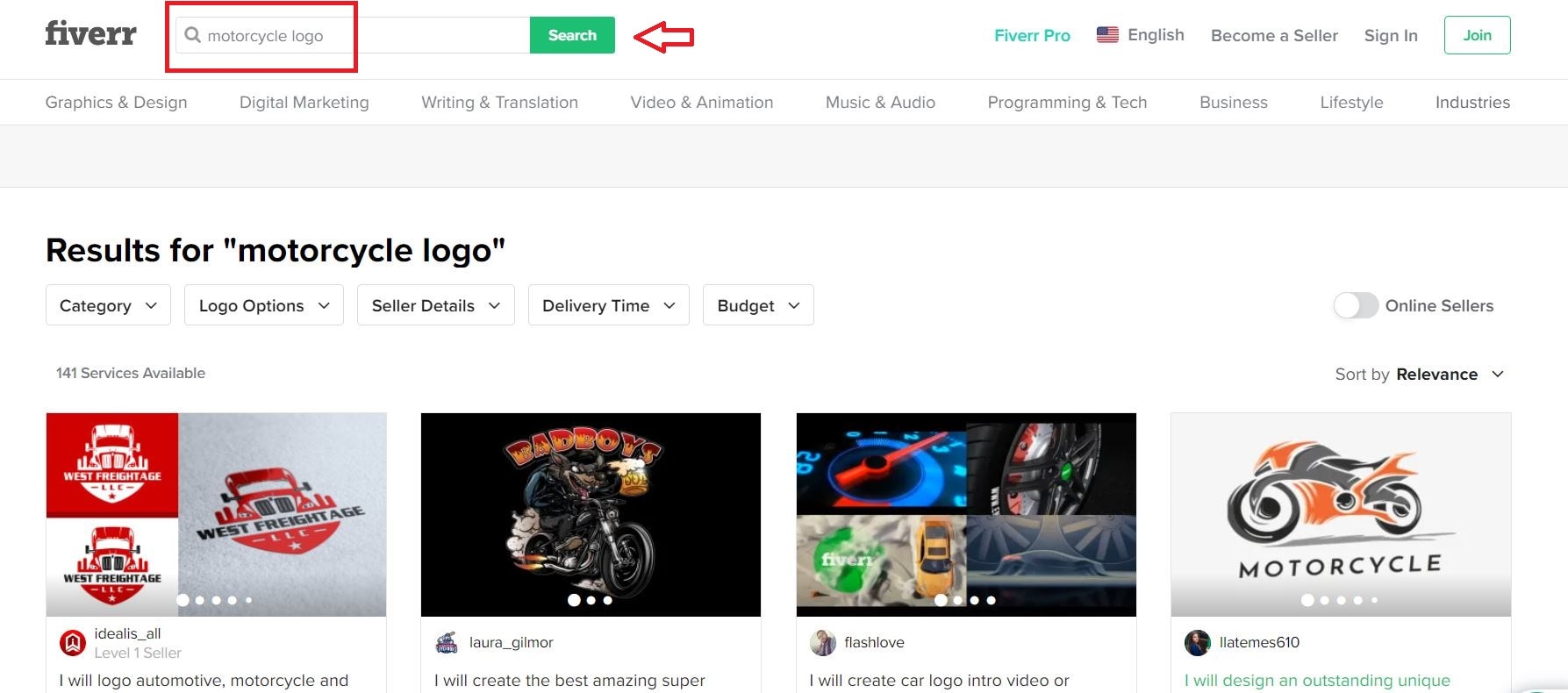 Browse the results to see which logo designer stands out for you. You can also use Fiverr's handy advanced search filters to narrow down your results by logo type, delivery time, price range, or seller details.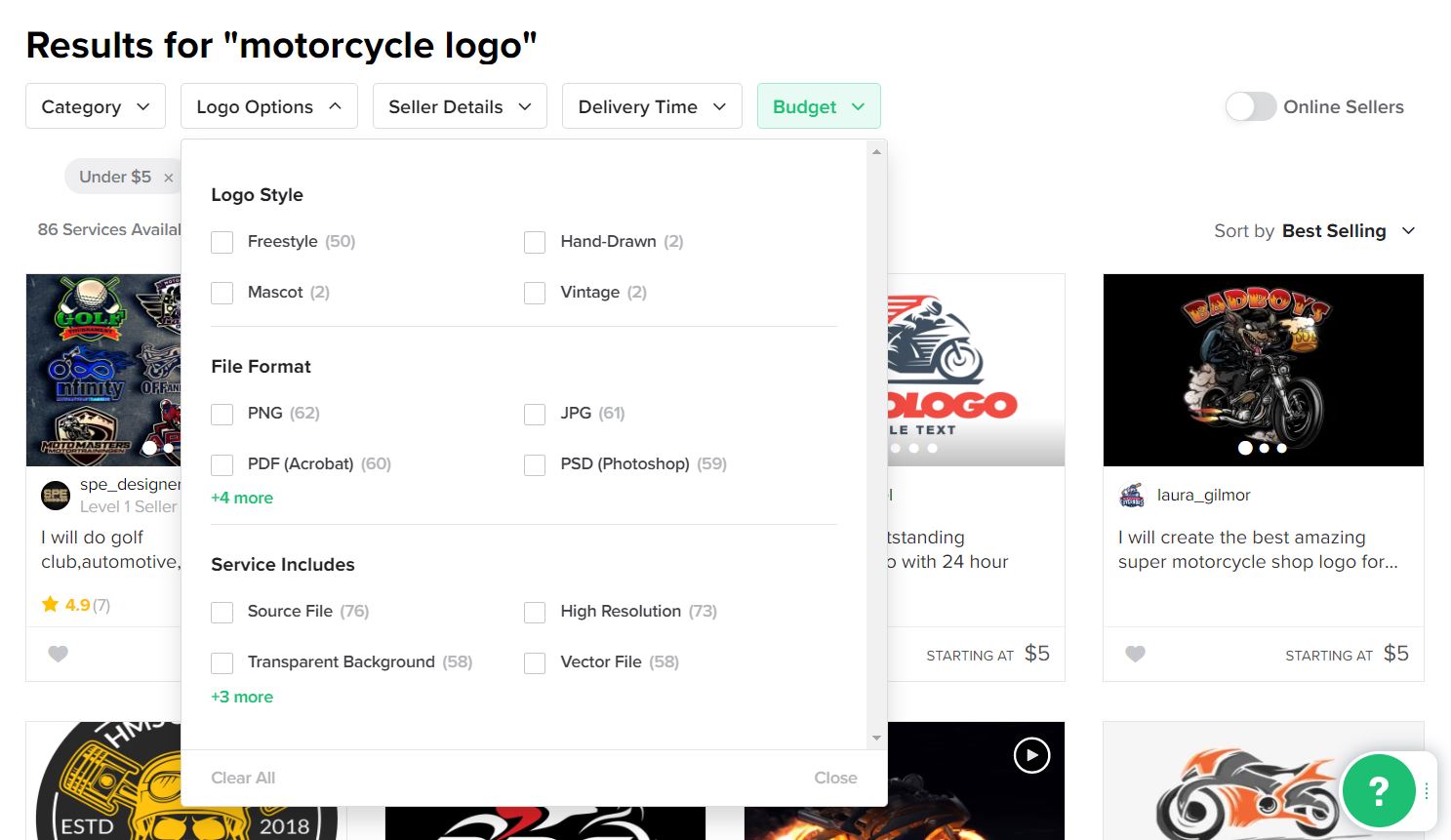 Curious to know more about the platform? Check out our
full Fiverr review
.
Notable Fiverr Features
Fiverr Pro – Access top-level designers certified by Fiverr for optimum customer experience and premium support.
Business tools – It's easy to manage your teams, billing, and orders using Fiverr's advanced tools for small and medium businesses.
Speedy delivery – Need a logo quickly? Some sellers can complete your project within 24 hours for an added charge.
Safe transactions – You pay upfront for your gig, but Fiverr holds the money securely in escrow until your logo design is ready and you're happy with it.
Open and transparent – It's totally free to browse a designer's portfolio, see their work, and read other users' feedback before hiring them. You can also ask any pressing questions by privately messaging the designer before purchasing a gig.
How to DIY Your Own Motorcycle Logo
If you want to put your creative skills to the test, there are lots of online resources to help create your motorcycle logo, even if you're a beginner. An online logo maker will let you design your logo for free, and you'll only pay when you want to download it in a high-res format. I always recommend Wix Logo Maker, which can help you craft and customize a logo in minutes.
Using Wix Logo Maker
Begin by creating a free account.
Go to the Wix Logo Maker homepage
 and hit
Start Now
to sign up.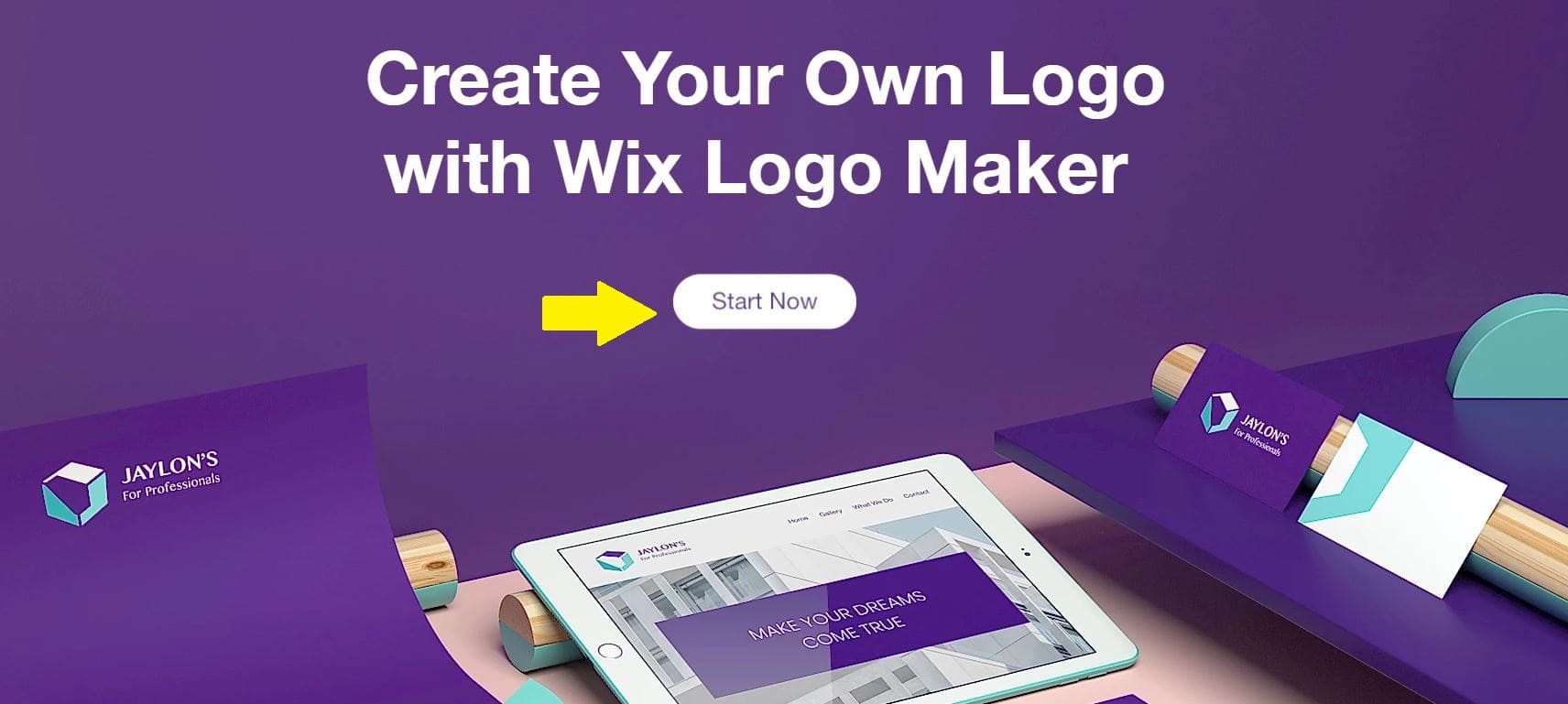 Fill in some basic information about your business, including your brand name and tagline.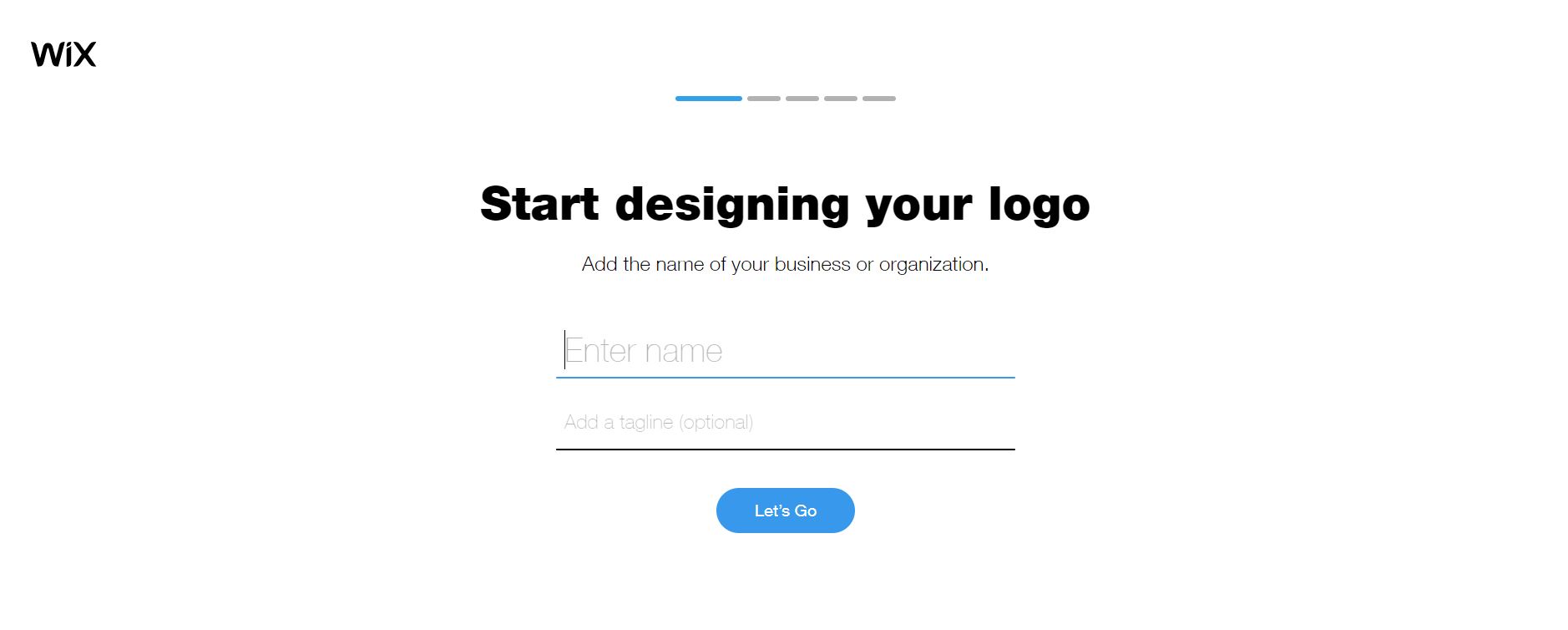 Next, Wix Logo Maker's artificial intelligence (AI) wizard will ask you a series of simple questions about your industry and favorite styles to get more familiar with your tastes and preferences.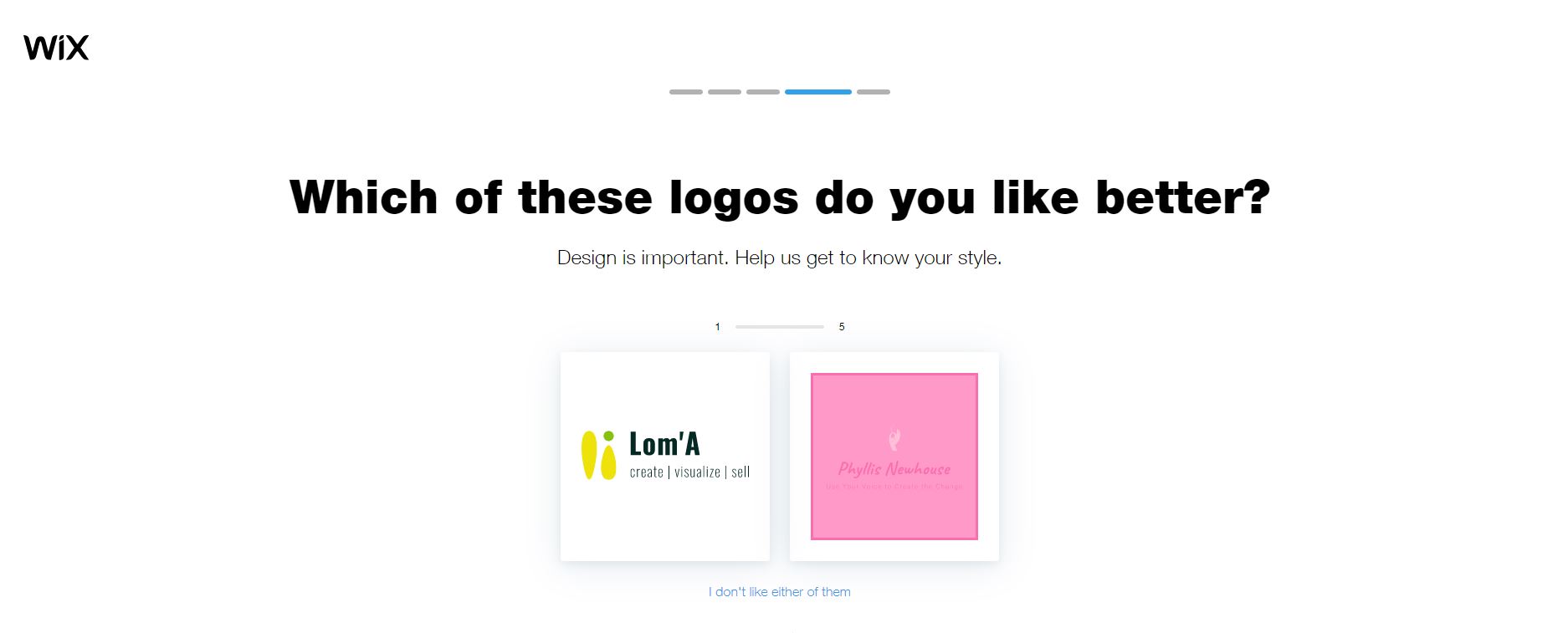 After acquiring all the necessary knowledge, the AI will generate a list of logo templates. You could come across icons that do not precisely align with your requirements. In these cases, just click on "Replace Icon," and then enter a keyword (for example, "motorcycle"). This step will trigger the system to offer more fitting images for your business.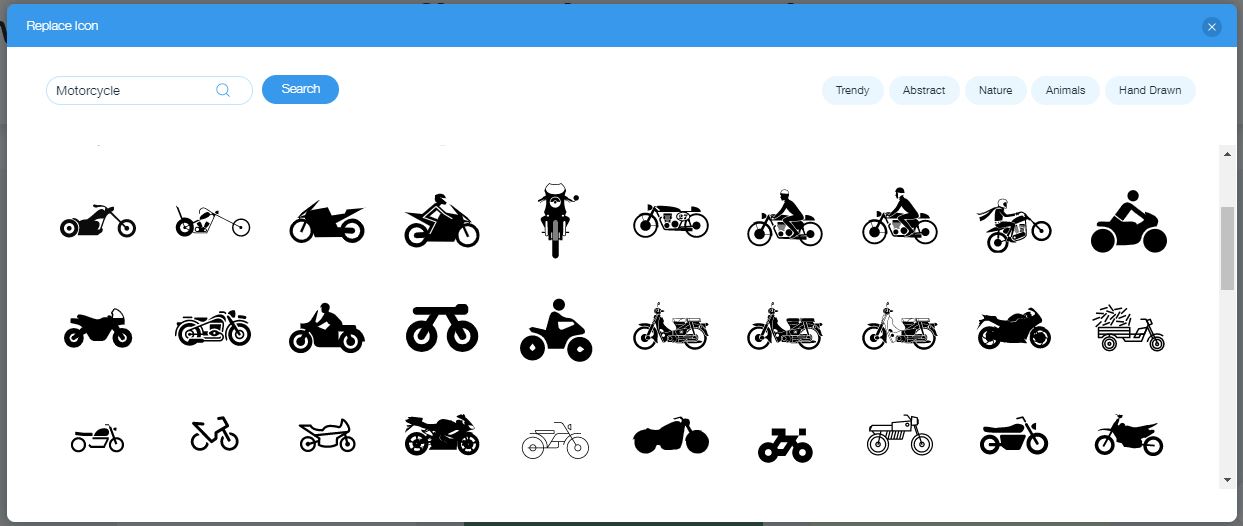 Once you've chosen your favorite motorcycle icon it will appear across all of the generated results with images. Pick your favorite template to open it in the logo editor. This is where you can customize it by changing the color scheme, font, icon, and more.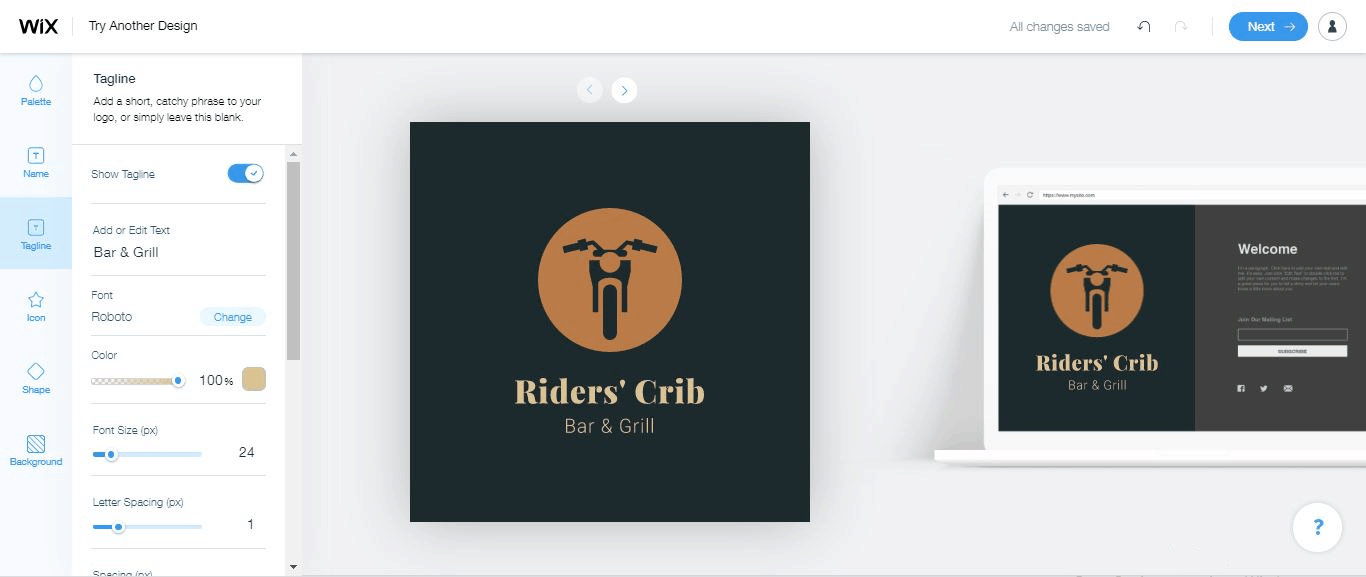 Vroooom! Your motorcycle logo is ready. Click
Next
to head over to the payment page and download it in various high-quality formats or get a sample for free in low res. Find out more about Wix Logo Maker, including more logo examples, in our
in-depth Wix Logo Maker review
.
Alternatives to Wix Logo Maker
DesignEvo has an editing tool similar to Microsoft Paint. It's super easy to use and contains a library of shapes, icons, and badge templates to build your logo from scratch. Learn more in our full DesignEvo review.
Tailor Brands' partnership with Zazzle means you can print your new motorcycle logo on anything from t-shirts to business cards. In our expert Tailor Brands review you'll find a detailed guide on how to get the most out of this platform.
Conclusion
If you decide to take the DIY route with
Wix Logo Maker
, remember it takes a good amount of time and planning to create an effective motorcycle logo that serves your brand's needs. It'll help to research the logos of famous motorcycle brands like Harley-Davidson or Ducati for inspiration. I'd always recommend working with a design partner from
Fiverr
 where possible. Not only will you save time and cash, but you'll be giving your brand the professional look it deserves. Still looking for the right logo design service for you? Browse my colleague's
extensive comparison of logo design services
for more inspiration.