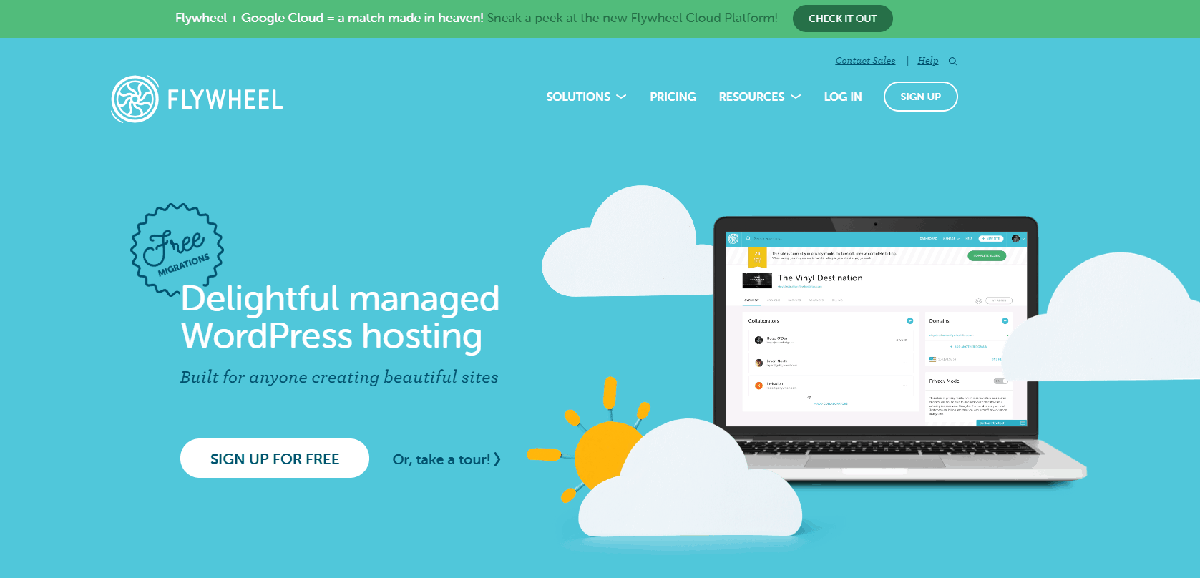 Managed WordPress for Today's Web Developers
Flywheel's fun platform eliminates the greatest pain points of WordPress hosting, so you can focus on building your website instead of fixing performance and security issues.
Flywheel was started in 2012 by three web developer friends, Dusty, Tony, and Rick. Having worked in the industry, they knew how difficult it was to be the middleman between a client and a hosting service.
Flywheel was designed to provide freelancers, agencies, and resellers with a platform that makes it easy to use a workflow-centric approach, include clients in the process, and collaborate on a project.
However, targeting this specific customer base comes with a lot of responsibility. If you're a professional in this space, you need tools that help you work smarter and faster — not harder. For teams or agencies, these tools become even more important.
Can a seemingly playful option like Flywheel also provide the very serious features you need to succeed? An even better question is: can Flywheel remain as intuitive and "delightful" as it claims while providing all this firepower?
Flywheel is also one of the pricier WordPress hosting options out there, which means you expect a certain level of quality with the premium you're paying.
Flywheel provides a variety of single and multi-site managed WordPress plans:
Three single-site plans for anything from personal blogs to large business websites
Three multi-site plans mostly for freelancers or agencies
Custom plans for e-commerce giants or enterprises
The company has ten global data centers located in the U.S., Canada, U.K., the Netherlands, Germany, Singapore, and Japan.
Note: Flywheel offers a downloadable version of its software that you can use to host locally from your own computer. However, for this review, I'll be looking at the regular hosting service.