Hostinger may not be perfect, but it was true to its word and gave me a full refund when I cancelled my account. The process was completely hassle-free, even though I had
signed up for the cheapest plan
.
There's a lot to like about Hostinger – its good performance for affordable prices makes it a well-rounded hosting option. However, it won't be the ideal choice for everyone. Maybe you're looking to upgrade your hosting to something more advanced like VPS or cloud hosting.  Maybe some other host offers features that caught your eye. Or,
you might just want to try out Hostinger risk-free
. Whatever the reason, Hostinger offers a full 30-day money-back guarantee.
Here, you'll find exactly what you need to do to get it
. If you're quitting Hostinger because you want something more powerful, better security, or more control over your site, it might be time to upgrade to cloud or VPS hosting.
Scala Hosting offers outstanding cloud and VPS hosting plans
. Its managed options offer high quality at an affordable price, which makes it an ideal alternative if you're looking to upgrade. You can also check out
our top four Hostinger alternatives below
.
Quick Guide: How to Cancel Hostinger and Get a Full Refund
Log in. Access your Hostinger hPanel account dashboard to start the cancellation process.
Click on the chat symbol in the lower right corner or the question mark symbol in the upper right corner to go to the Help panel
Select Payments & Refunds and then I want to get a refund.

Choose the service you wish to cancel and click on the

Refund

button.

Select which items you wish to cancel from your invoice, check the warning box and click

Continue

.

Click on Request refund once more and then on the Refund button.
My Experience: Here's How I Cancelled My Hostinger Account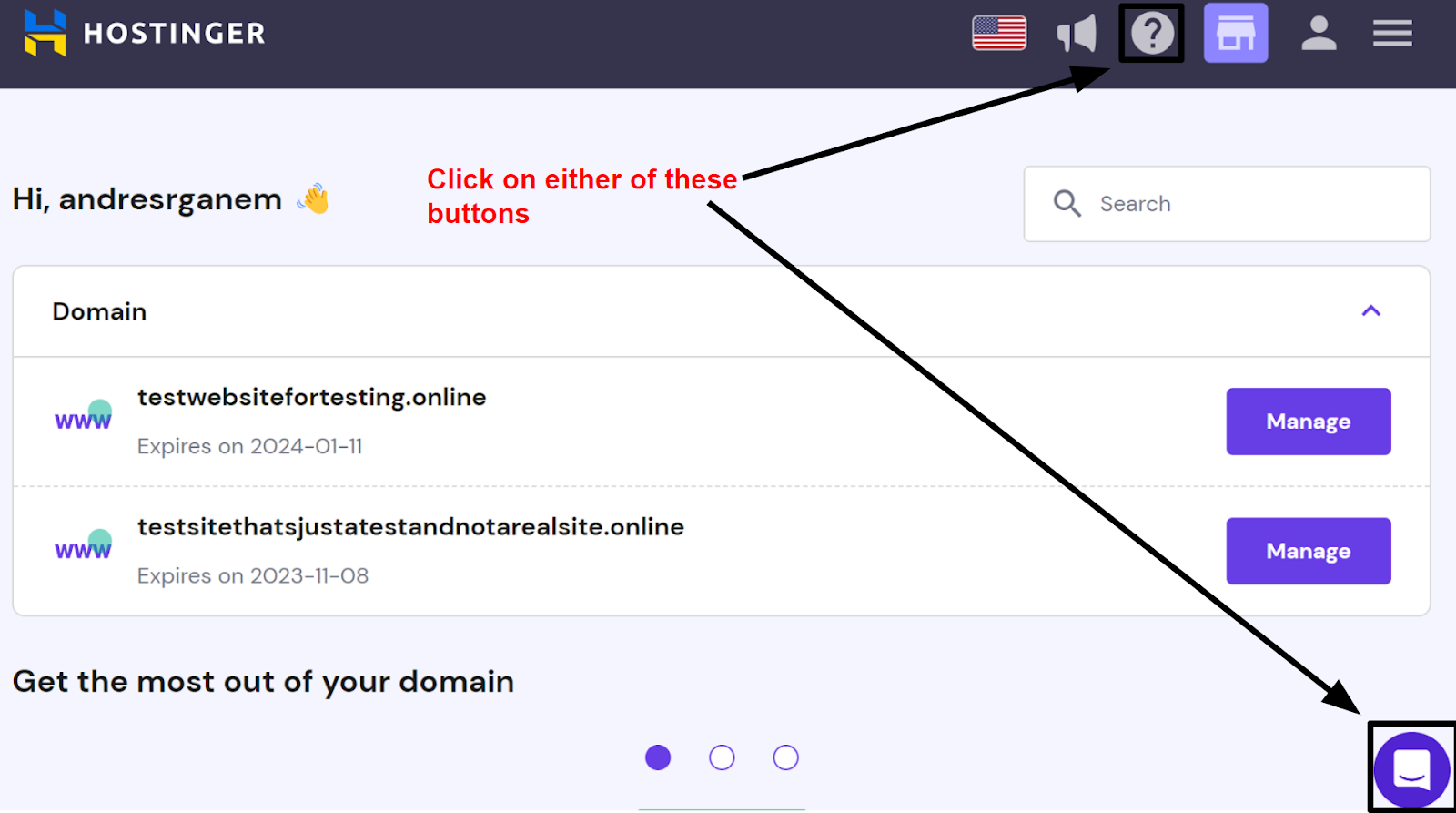 The first thing to do if you want to cancel your Hostinger account is to
log in to your hPanel account
.
Once you're logged in, click on either the question mark or speech bubble circle to access the Hostinger support center.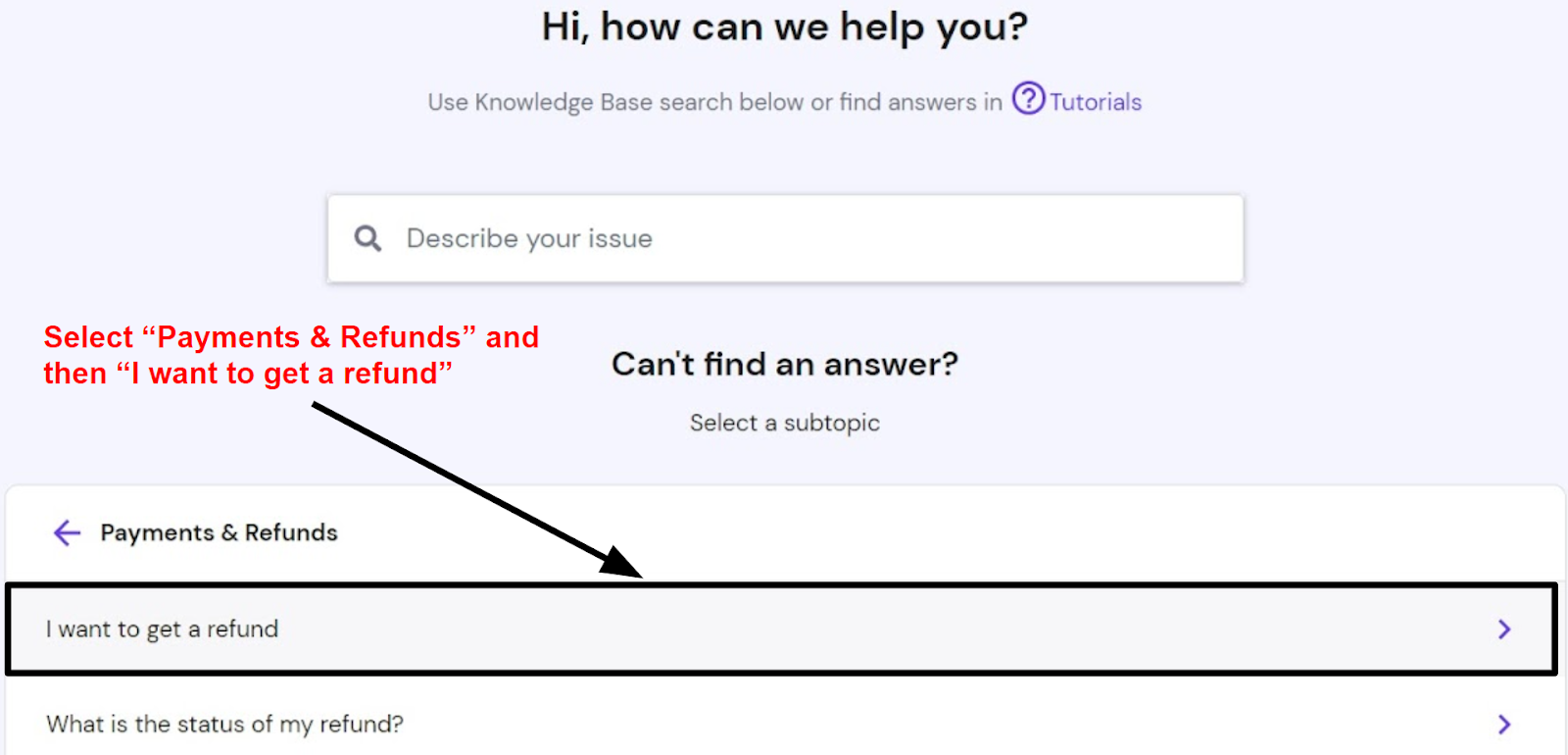 On the Support page, you'll be able to search for your problem directly or access guides for specific issues. Scroll down, click on the
Payments & Refunds
option and then on
I want to get a refund
.

You'll go to a page listing all your invoices for the last 30 days.
Remember that you only have a 30-day window for refunding any service you've purchased.
On that page, select the invoice you want to get a refund of or the one that contains the service you want to refund.
Once you've found the invoice you want to refund, click the
Refund
button. If you only want to cancel certain items on your invoice, you'll be able to choose which you want to cancel on the next screen.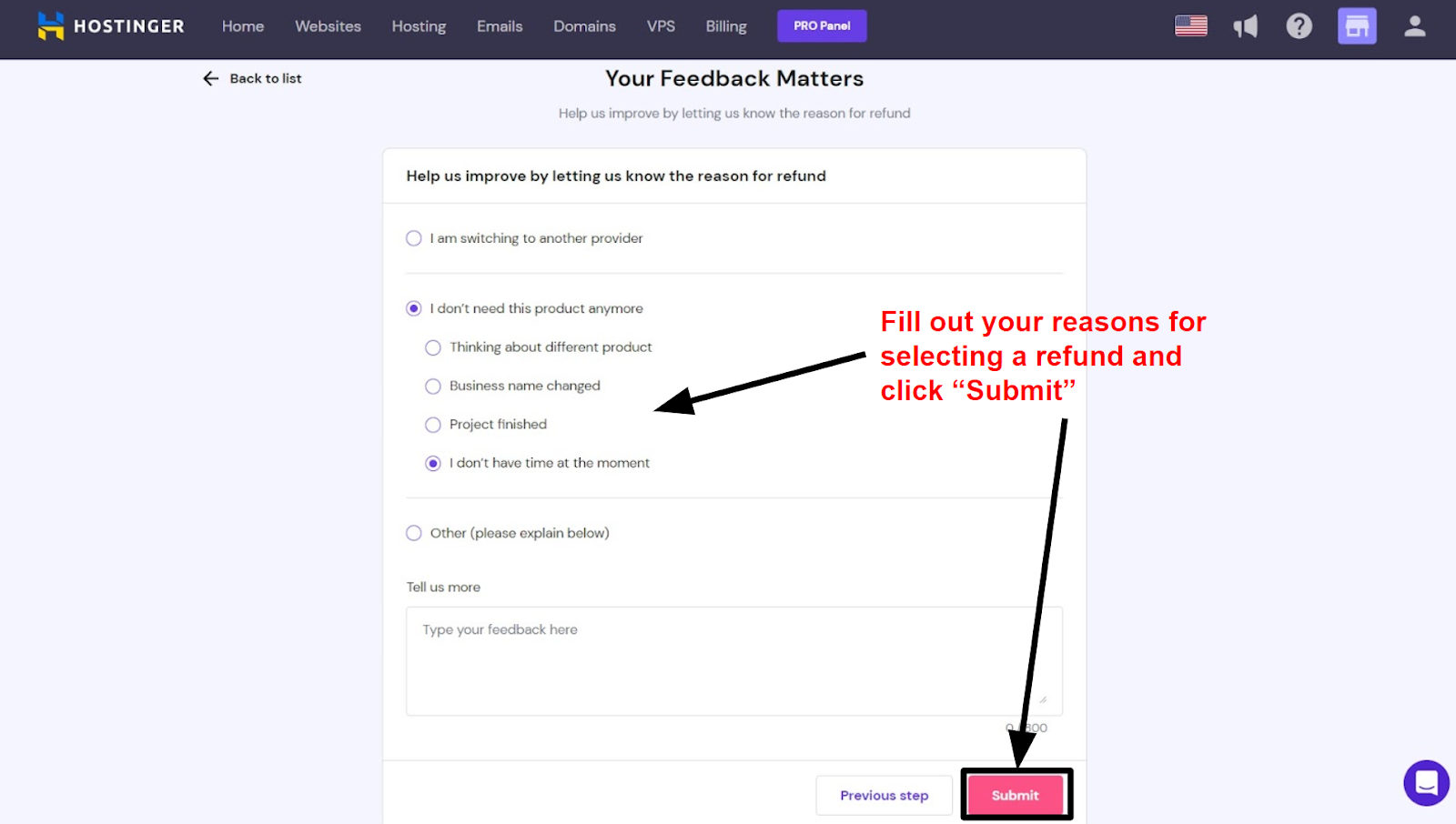 Once you're happy with your choice, click on
Continue
. You'll be redirected to a page where you'll have to explain your reasons for selecting a refund. Don't worry, you don't have to get in depth, just select from the available options and ignore any popups that might appear.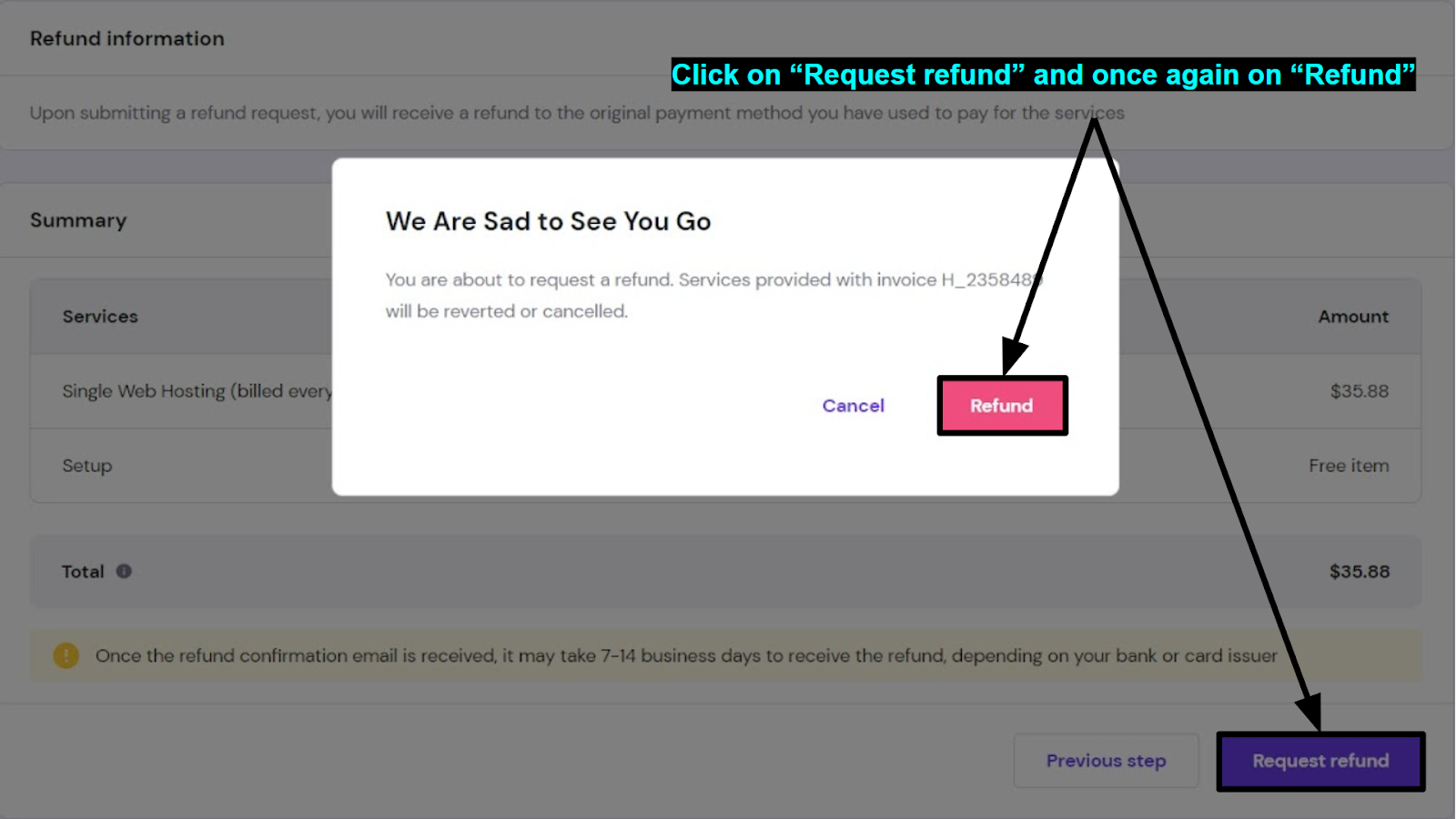 After you click
Submit
, you'll go to a final confirmation page. Click
Request refund
and then on
Refund
once more after the popup appears. After you've clicked on
Refund,
it's just a matter of waiting 5 to 10 business days for the refund to arrive in your account.
Be advised:
Though you can get a full refund on all hosting plans, you won't get one for your domain registration, unless it's cancelled within 4 days of registration. Many country-code top-level domain (ccTLD) registries aren't even refundable at all. That doesn't mean you have to stay with Hostinger though, as you can always transfer your domain to a different domain registrar. This process will look different depending on which you choose, but
I recommend Namecheap for its ease of use and affordable pricing
.
4 Best Hostinger Alternatives
Is it time for a new web host? Be sure to check out our favorite Hostinger alternatives. I've tested all of the hosts below that have excelled in areas in which Hostinger fell short.
If shared hosting is no longer living up to your needs, it might be time to upgrade to cloud or VPS hosting. Scala Hosting offers excellent cloud and VPS plans with scalable resources, a proprietary security shield, and a proprietary hosting dashboard to help you take care of your hosting. Also, thanks to its fully managed plans, Scala Hosting is an ideal choice for making the leap into more advanced hosting even if you don't have previous experience. You don't even have to worry about making the change yourself. Since it offers free website migration, all you have to do is sign up for your preferred plan and let Scala Hosting do the hard part for you.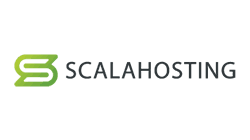 Save up to 53 % on your ScalaHosting plan!
Limited-time offer - Don't miss it!
169 users used this coupon!
InterServer offers a dependable web hosting service that introduces an outstanding shared hosting plan. This plan includes limitless storage, data transfer, and email accounts, making it an ideal choice for a basic website. What sets InterServer apart from numerous other hosts is its consistent pricing, maintained even for monthly payment intervals.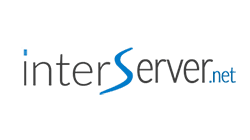 Get your first month of hosting for just $0.01!
Take advantage of this exclusive deal to try out InterServer.
424 users used this coupon!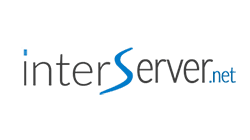 Get your first month of hosting for just
$
0.01
!
Copy and paste this code at InterServer
Nexcess
Nexcess offers a top-tier WordPress hosting. Its support team is also excellent for helping you fix website issues and optimize WordPress performance – not just tackle account-related issues.


Save up to 33 % on your Nexcess plan!
Limited-time offer - Don't miss it!
55 users used this coupon!
If you're thinking of using WordPress, Kinsta is one of the top choices. It hosts its structure on Google Cloud Platform, designed specifically for WordPress. It would be tough to find a host that provides faster page loading.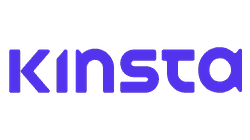 See Kinsta's Best Plans
Kinsta's hosting is of the highest quality you'll find, and the plans offer incredible value for money.
132 users used this coupon!
Easy Come, Easy Go
One of my favorite things about Hostinger is how easy it makes the registration process and its overall ease of use. So,
it should come as no surprise that cancelling my Hostinger account was just as smooth.
Though the sheer amount of "Are you really
really
sure you want a refund?" messages got a bit annoying,
Hostinger doesn't obfuscate the refund process like other hosts.
I'll take one-too-many confirmation messages over a system that's designed to keep you from getting your refund any day of the week.
FAQ
Can I cancel my Hostinger subscription?
Yes. It's incredibly easy to cancel your Hostinger subscription at any point. If you cancel within the first 30 days of purchase, you could even be able to receive a full money-back guarantee. The process is surprisingly easy.
How do I cancel my Hostinger subscription?
To cancel your Hostinger subscription, all you have to do is go to your Hostinger dashboard, select your service, click on Manage, and then cancel auto-renew. If you're interested in claiming your 30-day money-back guarantee, we have a step-by-step guide to show you how.
Is Hostinger refundable?
That depends. All hosting services are refundable within the first 30 days of purchase, and you can even select a refund on your domain name registration in some cases. If you're looking for an alternative to Hostinger, we've got several excellent-quality options to suggest.
Can I pay monthly on Hostinger?
Yes, but keep in mind that your monthly fee will be higher the shorter your renewal period is. If you don't know whether Hostinger is right for you, I recommend signing up for a yearly plan and taking advantage of the 30-day money-back guarantee to decide if it's right for you. If you need to ask for a refund, you can use our easy-to-follow guide.