Hostinger may not be perfect, but it was true to its word and gave me a full refund when I cancelled my account. The process was completely hassle-free, even though I had
signed up for the cheapest plan
.
Hostinger is a web host that delivers good performance for low prices, but it may not be for everyone.
You may be looking to upgrade to a service that Hostinger doesn't offer, like managed or dedicated hosting. Or maybe you're just curious about Hostinger and want to try it out risk-free. If you sign up with Hostinger and decide you want to cancel your services,
a 30-day money-back guarantee is available to you, and it's really easy to get your money back.
This article will take you step-by-step through the process. If you're quitting Hostinger because you want to upgrade to a top-performing web host for a mission-critical site, or because you're looking for a managed service (or both), I recommend
Nexcess' managed hosting plans
.
Quick Guide: How to Cancel Hostinger and Get a Full Refund
Log in to your account. Access your Hostinger hPanel account dashboard to start the cancellation process.
Find the product you wish to cancel. Click on the blue-purple Manage button to the right of this product.
Locate the Accounts section. Then, click on the Details button.
Locate the left sidebar. In the left sidebar (at the bottom left of the page), you should see Other with a cogwheel icon. Click the down arrow beside it.
Click Deactivate Account. Once you've clicked the down arrow, click the Deactivate Account link to be brought to the next step.
Choose your cancellation period. You can either cancel your plan renewal if you still want to use it before it expires, or you can cancel your hosting plan and receive a full refund (within the 30-day guarantee period). Then, click Continue.
Accept the warning message. You will be notified that your website and all data will be deleted. Check the box provided and click Continue.
My Experience: Here's How I Cancelled My Hostinger Account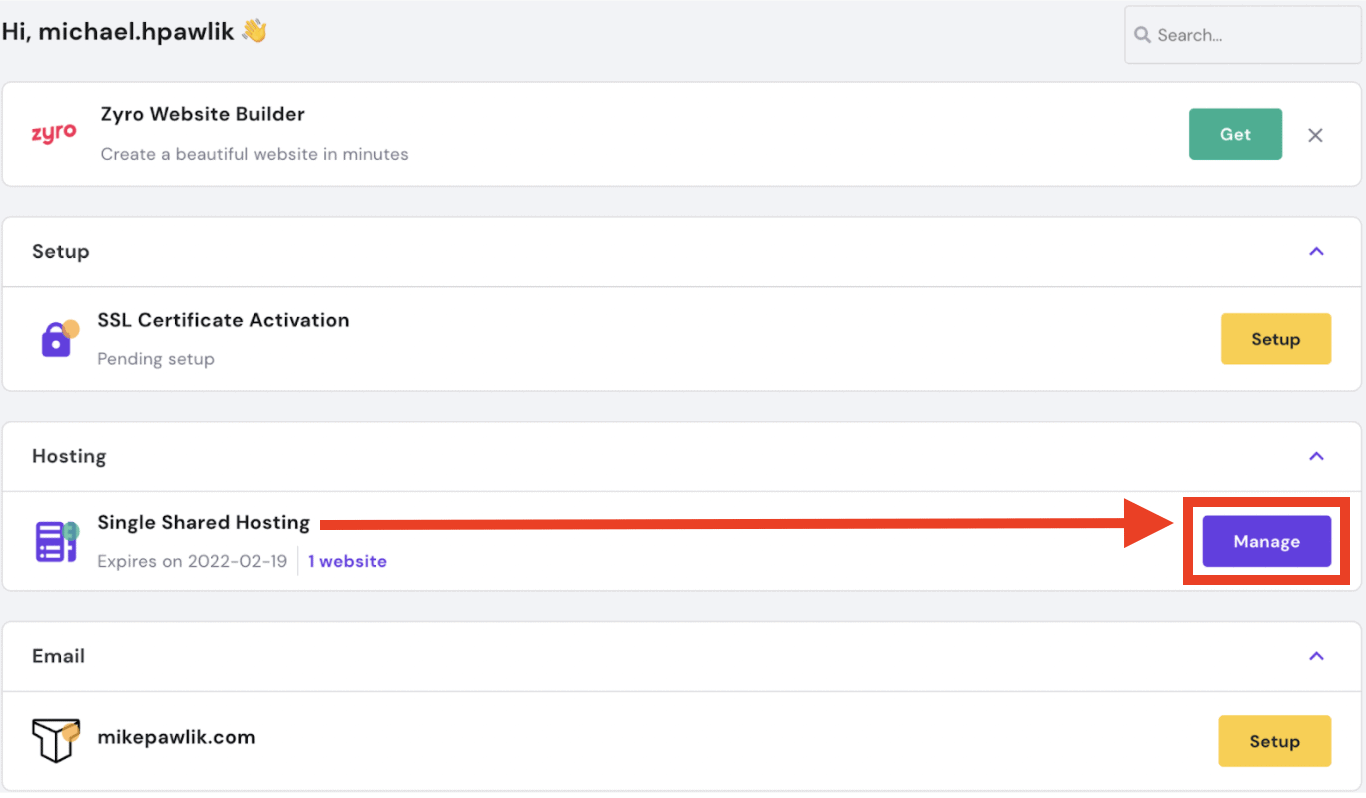 The first step in cancelling your Hostinger plan is to
log in to your Hostinger hPanel account
. After you've logged in, click on the blue-purple
Manage
button to the right of the product you wish to cancel.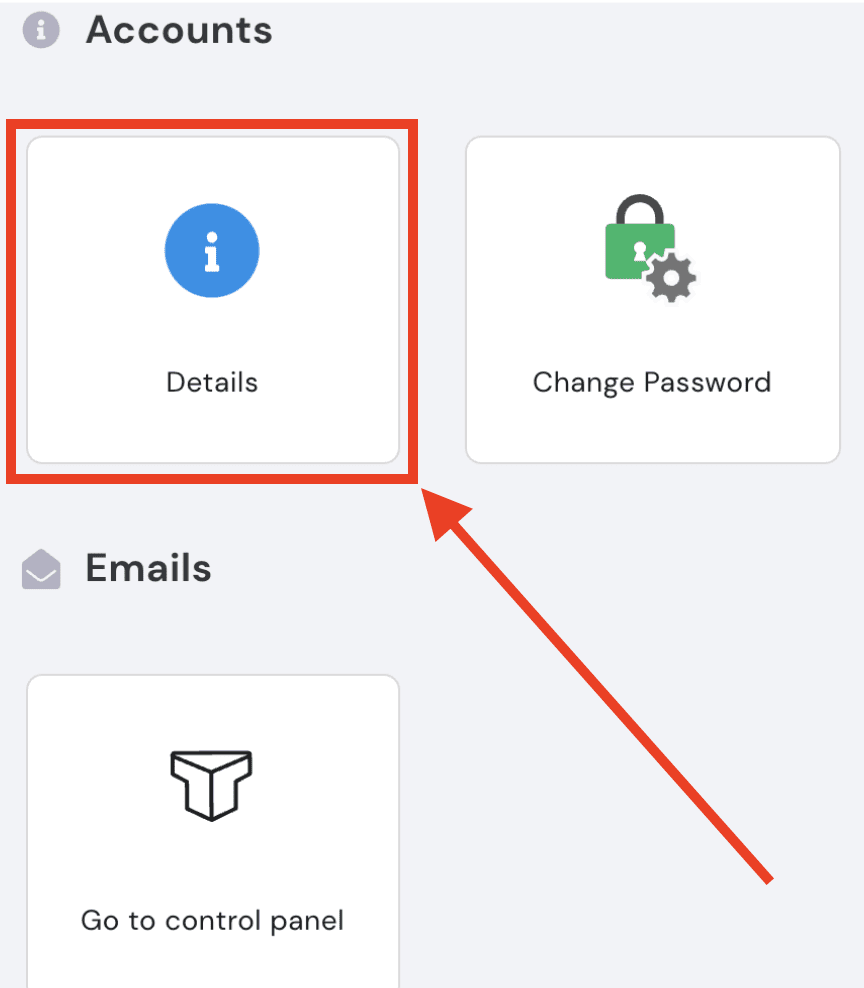 Once you've clicked on
Manage
, find the Accounts section and click the
Details
button.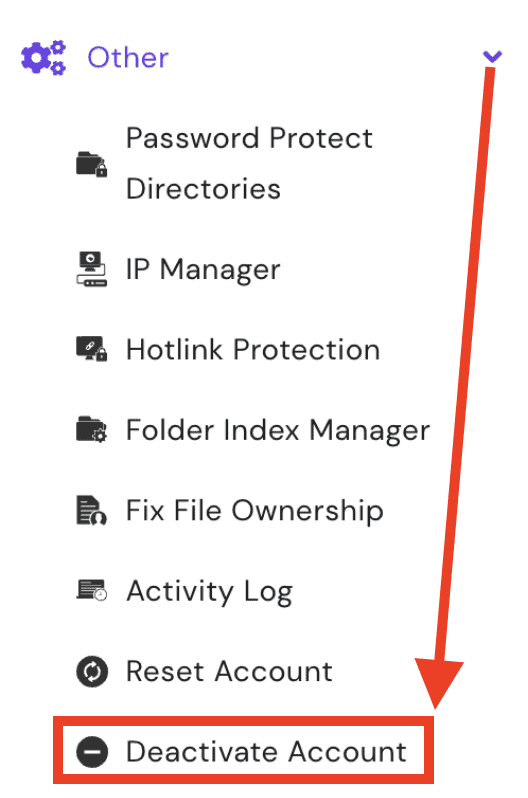 After that, take a look on the left-hand side of the page, down towards the bottom of the menu. You should see a
Deactivate Account
link. Click on it.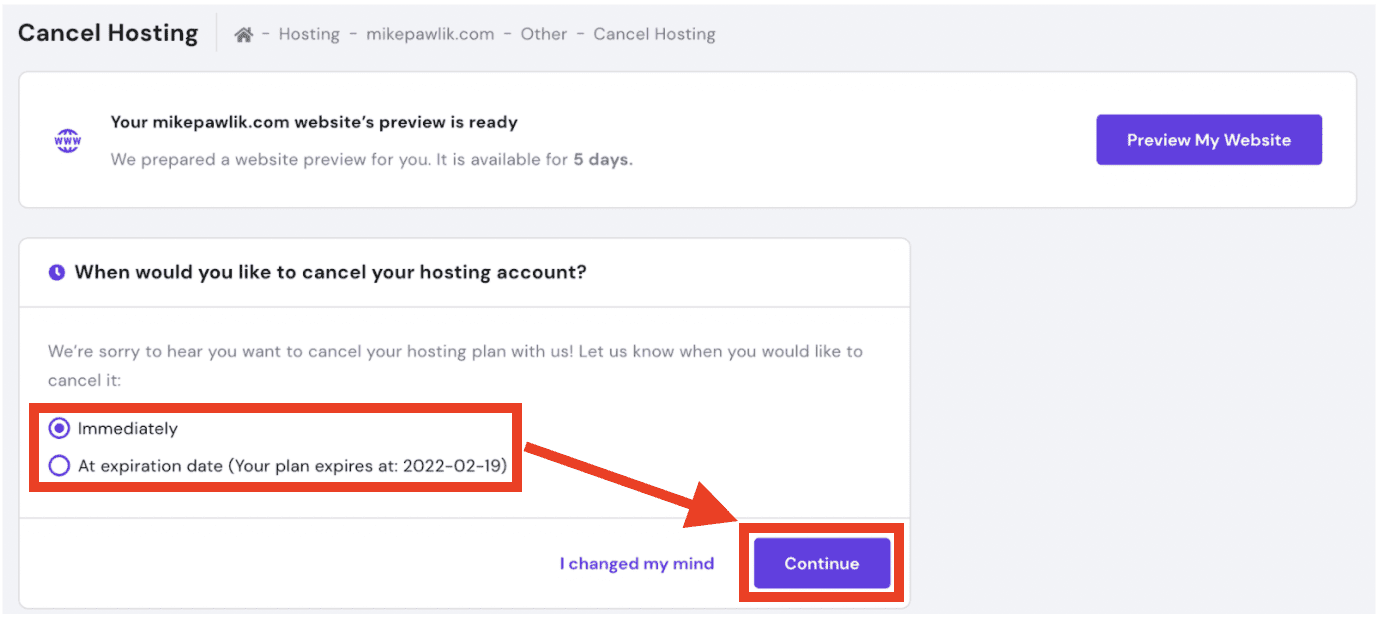 Next,
you'll be asked if you want to cancel your plan immediately or keep it active until the next renewal period
. Make your selection, then click the
Continue
button.

You'll have to decide which service you wish to cancel.
Select your product, then click Continue
.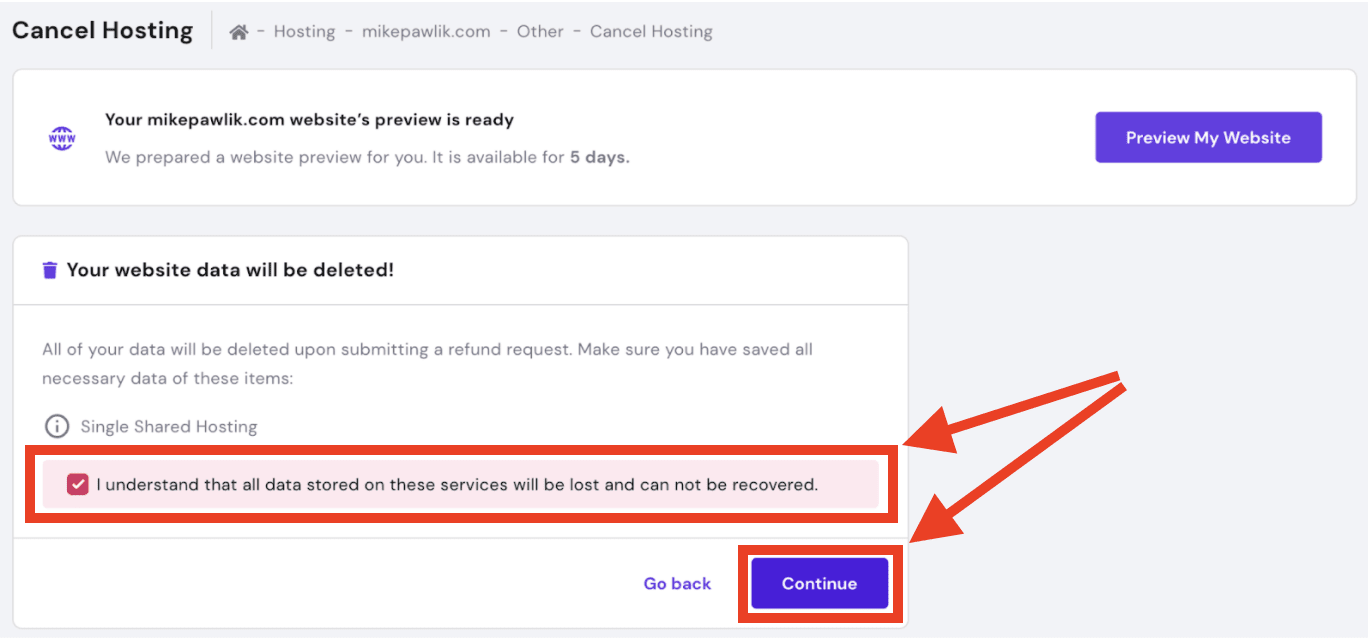 Accept the warning message,
then click
Continue
again.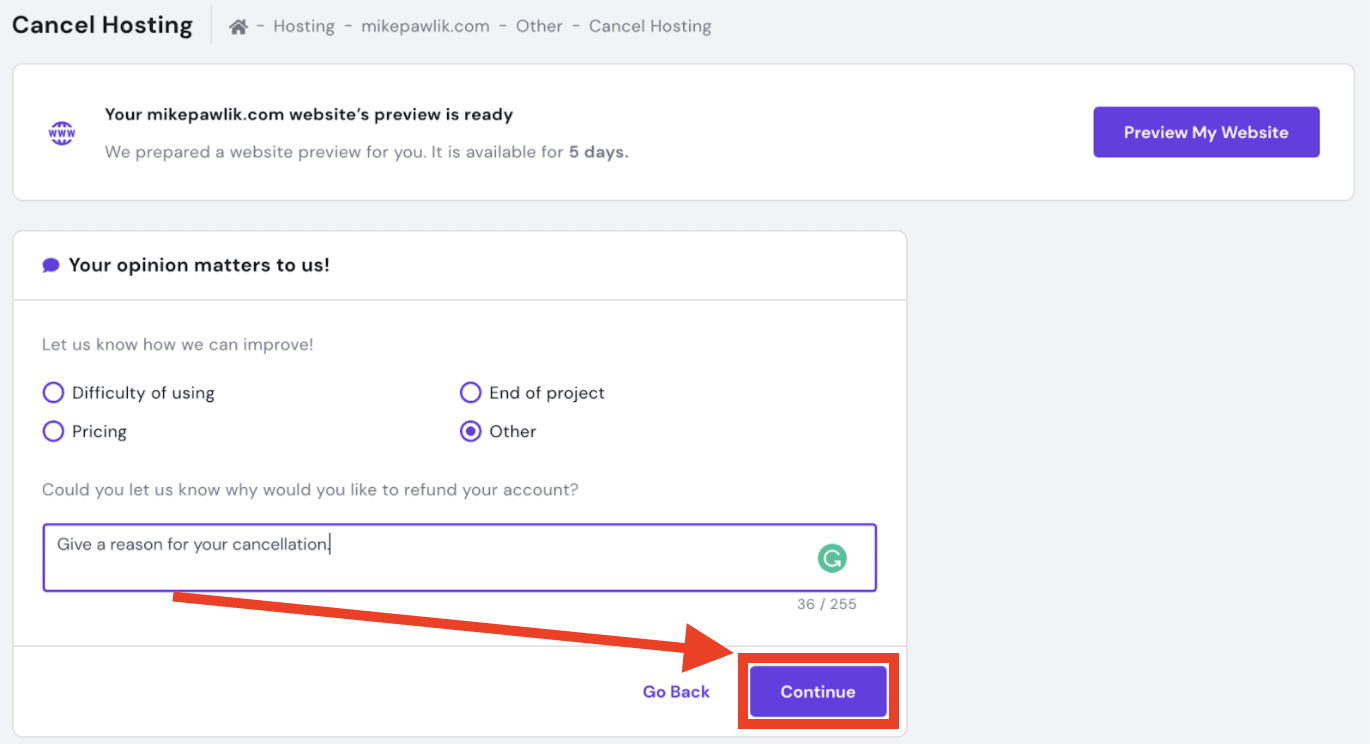 You're almost there! Finally,
you'll be asked to provide a reason for your cancellation request.
Make your selection, then click
Continue
.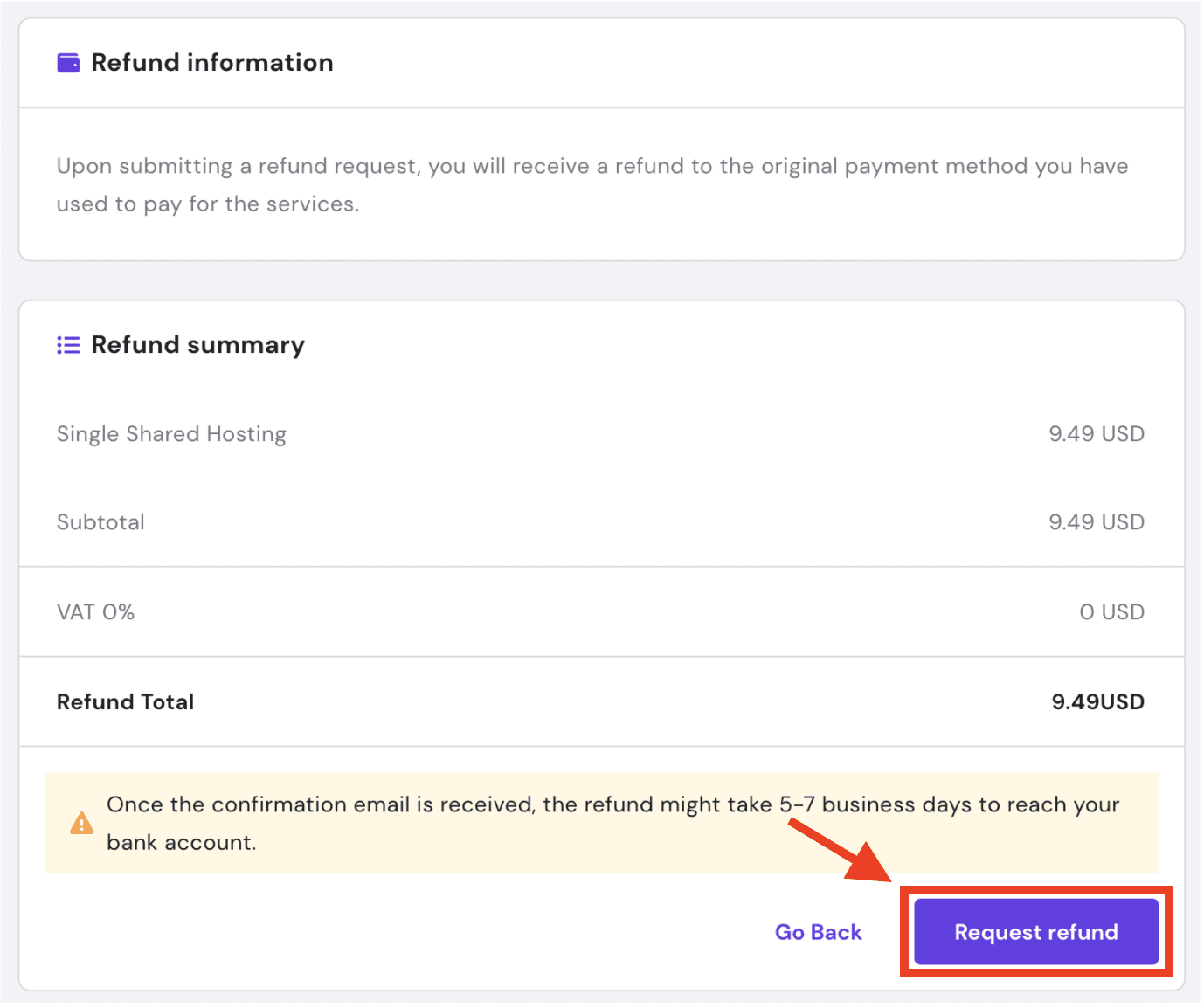 You'll end up at this final screen after you've followed all of the previous steps.
Once you request a refund, it should take about 5-10 business days to be processed
.
3 Best Hostinger Alternatives for Shared Hosting
Is it time for a new web host? Be sure to check out our favorite Hostinger alternatives. I've tested all of the hosts below that have excelled in areas in which Hostinger fell short.
Nexcess
Nexcess is a top-tier web host, especially for those who want to use WordPress. What I like most about Nexcess's support team is that you can receive support for issues with your actual website and WordPress optimization – not just with account-related issues.


Save up to 33 % on your Nexcess plan!
Limited-time offer - Don't miss it!
55 users used this coupon!
InterServer is a reputable web host offering a high-value shared hosting plan with unlimited storage, data transfer, and email accounts. It's a great host for a basic website. And unlike many other hosts, the price stays the same even if you pay monthly.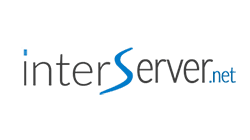 Get your first month of hosting for just $0.01!
Take advantage of this exclusive deal to try out InterServer.
424 users used this coupon!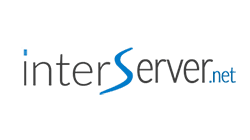 Pay $0.01 for your first month of Web Hosting
Copy and paste this code at InterServer
If you plan to use WordPress, Kinsta is one of the best available options. Its infrastructure is hosted on Google Cloud Platform, and is optimized specifically for WordPress. You'd be hard-pressed to find faster page loading from any host.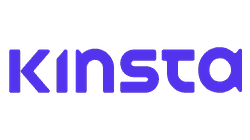 See Kinsta's Best Plans
Kinsta's hosting is of the highest quality you'll find, and the plans offer incredible value for money.
132 users used this coupon!
Hostinger Makes It Hassle-Free to Cancel Your Services and Get a Full Refund
In my experience, Hostinger makes it super easy to cancel your plan. It took me less than 5 minutes to do so, and it only took about one or two days to receive my refund (which is faster than I expected).
FAQ
Can I cancel my Hostinger subscription?
Yes, absolutely – you can cancel your Hostinger subscription at any time. If you're looking for a different host, we've compiled a list of the 10 best web hosts for 2023.
How do I cancel my Hostinger subscription?
In order to cancel your Hostinger hosting plan, you'll have to log in to your Hostinger hPanel dashboard. From the list on that page, locate the product you wish to cancel, click the Manage button, then continue the cancellation process.
Is Hostinger refundable?
All of Hostinger's plans are refundable within 30 days of signing up. If you're outside of the 30 days, you will unfortunately not be eligible for a refund. If you're looking for a similar web host with a longer money-back guarantee timeframe, you should try InMotion Hosting, which offers a 90-day term.
Can I pay monthly on Hostinger?
Yes. Billing options from Hostinger are either monthly, or every one, two, or four years. Keep in mind that you'll save more money if you elect to go with the annual (or longer) billing option. The monthly rate is much higher. If you need help choosing the best web hosting plan for you, have a look at our complete guide to building a website in 2023.