Pick the wrong builder, and you may discover that its free plan is too restrictive to be useful
. You could waste time and money creating a site you're unhappy with. I tested all the top free website builders to make the choice easier for you. While all the platforms on this list performed well,
Wix is my top recommendation
. It has a generous free plan, an easy-to-use interface, well-designed templates, and many event-specific tools. Keep reading to see which builder is the best fit for your needs.
Short on Time? These Are the Best Website Builders for Event Sites in 2023
Wix – 100+ event templates, outstanding features, and top event-specific tools.
SITE123 – Fast and easy event sites for beginners.
Squarespace – Great templates and many event management add-ons.
What We Look For in the Best Website Builders for Event Sites
I focused on the following essential features when researching the best website builders for personal and business events.
Intuitive and easy to use. Every builder on this list is beginner-friendly, which makes it easy to create an attractive event website, even if you're a complete novice.
Customizable event templates. You can personalize your template's colors, fonts, and layout to match your brand or personal vision. You'll also find it easy to add pages, sections, and multimedia elements for a more appealing website.
Reservation and RSVP management. These builders all provide a registration and ticketing system for professional conferences and other business events. If you're hosting a personal event like a wedding or graduation, built-in features allow guests to RSVP on your website.
Useful integrations. Every builder on this list offers a range of helpful built-in or third-party integrations to help you manage and promote your event. These include marketing tools, social media links/feeds, and live chat for real-time assistance.
SEO and analytics. Built-in SEO optimization tools come standard with every builder on my list. You'll also be able to view detailed reports on your site's performance. Some even offer personalized SEO checklists to help maximize your website's online visibility.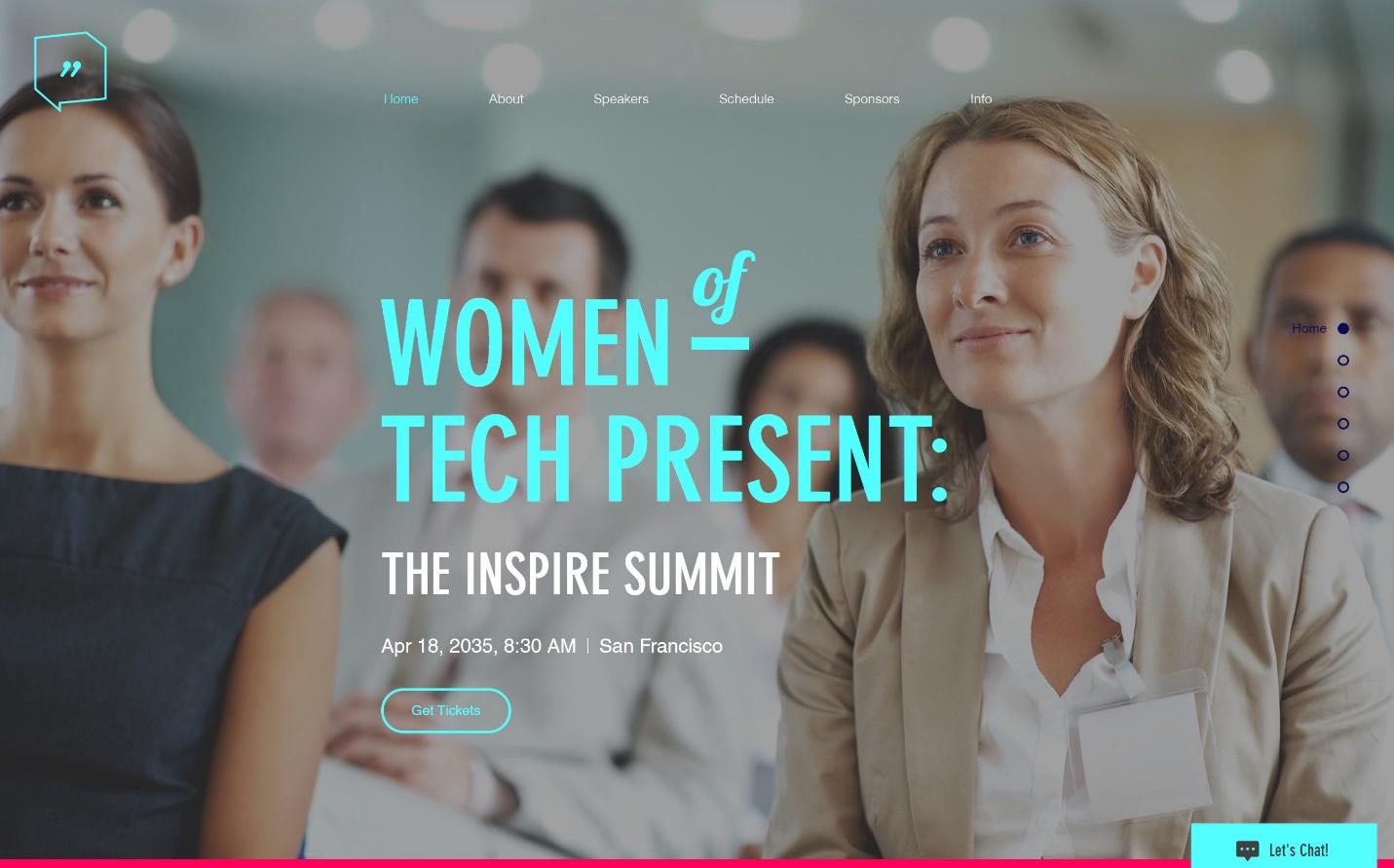 Wix features 125 templates for various events – more than most competitors
. You can choose from themes suited to professional conferences to ones designed for concerts, dances, weddings, and parties. Once you choose your template, using Wix's drag-and-drop editor is a breeze.
You can fully customize the design without any coding knowledge
. Templates include built-in features and tools for event management and promotion, like event calendars, speaker bios, ticketing, live chat, and online RSVPs. You can add reviews from prior event attendees to establish your credibility and upload video/audio files to give visitors a taste of what they'll experience.
Wix offers a generous free plan with many add-ons,
ideal for designing your site and testing all its features
. You can upgrade to one of its affordable paid plans to get a custom domain and allow visitors to purchase and pay for tickets online.
Features
Shareable Files. Give your visitors a sample of what they'll experience at your event by sharing multimedia content from past events or allowing them to download topic files for individual speakers.
AI Website Design. In minutes, Wix's AI-powered website builder will design an event website with relevant text and images. Best of all, it's free.
App Market. Browse hundreds of proprietary and third-party apps you can add to enhance your site's features and functionality. Many are free.
Personalized SEO Plan. The Wix SEO Setup Checklist will design a custom step-by-step plan to help you improve your website's search engine ranking. You'll also get detailed reporting on your site's website traffic and visitor behavior.
Read our expert Wix review for more details
.
Mobile-Friendly Event Templates

✔

Free Plan

✔

Security/SSL Certificate

✔

Starting Price (after free plan)

$

16.00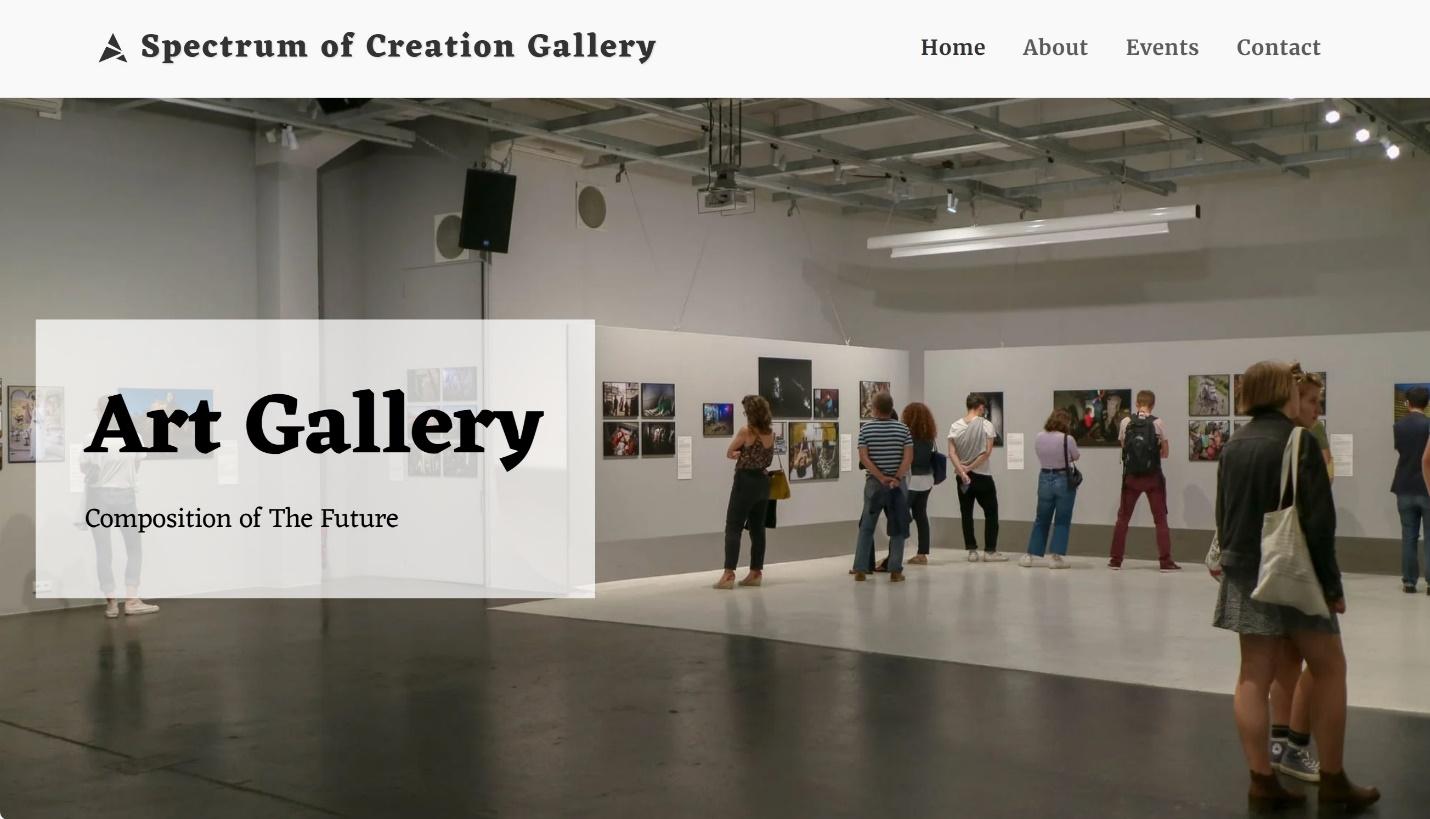 You can't go wrong with SITE123 if you need to get an event website online fast
. Simplicity may be at the heart of SITE123's approach to website creation, but it still offers plenty of built-in features. You can also use the app market to add additional capabilities to promote your event, including marketing tools, live chat, and advanced analytics tools. SITE123 has templates for many professional events, from music and cultural events to high-tech conferences. You'll also find templates for weddings and other celebrations.
Using SITE123's ready-made styles and pre-built layouts, you can quickly personalize your website
to suit your event's needs
. One of my favorite things about SITE123 is how it offers additional useful free tools, such as a logo maker and a basic customer relationship management (CRM) tool. Another is that you can sell tickets on SITE123's entry-level paid plan, so you won't have to pay for a costly e-commerce plan.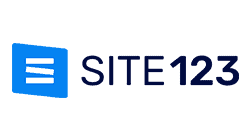 This Black Friday/Cyber Monday, SITE123 is 50 % OFF!
Save 50 % when you sign up for SITE123's annual plan
76 users used this coupon!
Features
Multilingual Event Sites. If you're hosting an international event, it's simple to create versions of your site in different languages, broadening your reach.
AI-Powered Content. If you've never built a website, you'll appreciate SITE123's free AI content generator. It can help write headings and copy for your website's About page, event descriptions, and more.
Manage Reservations and RSVPs. You can now email confirmations to event signups and visitor RSVPs from your website's dashboard.
Exceptional Tech Support. Round-the-clock support via live chat means you never have to worry about potential website issues. It's also great for beginners who are creating their first website and need help with design or have other questions.
Read our expert SITE123 review for more details
.
Mobile-Friendly Event Templates

✔

Free Plan

✔

Security/SSL Certificate

✔

Starting Price

$

12.80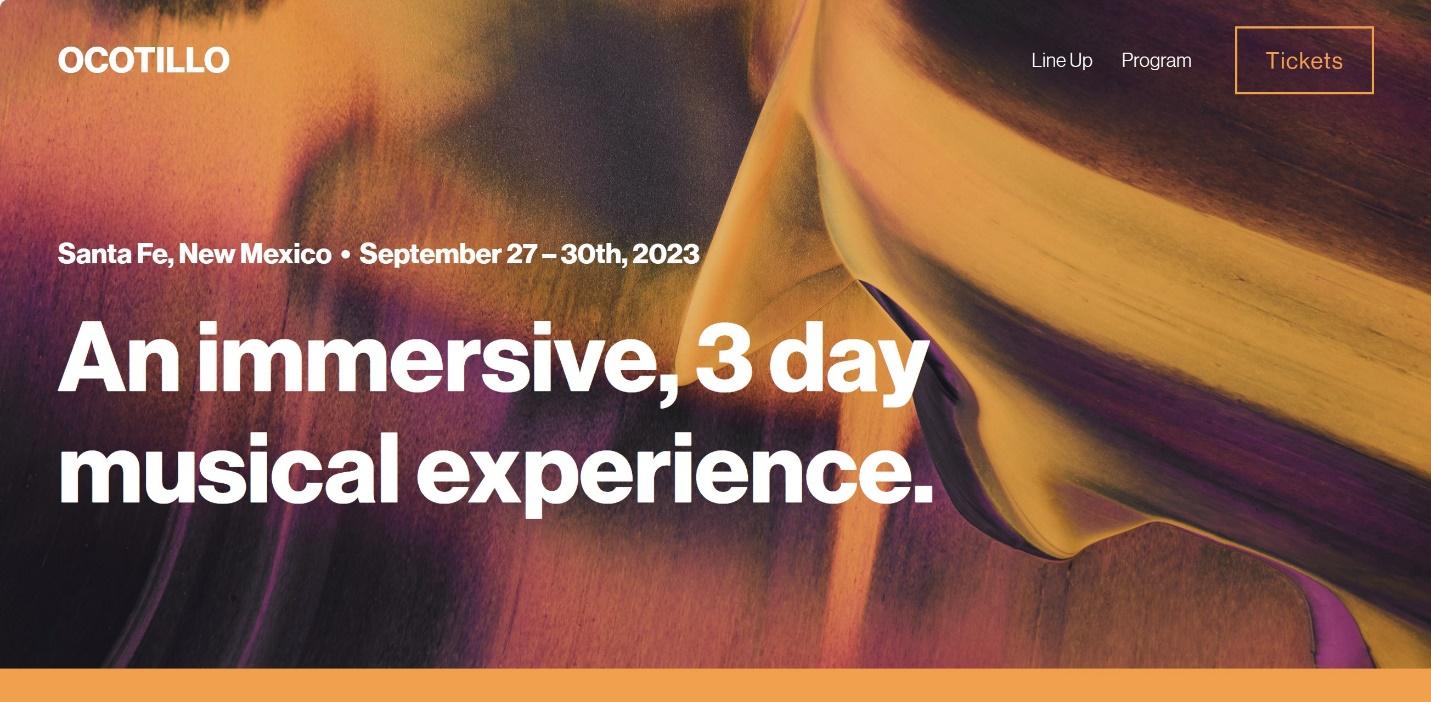 Squarespace may not offer the largest selection of event templates,
but every one of its mobile-responsive designs looks great
. Whether showcasing an art exhibit, hosting a music festival, or announcing your upcoming nuptials, you can create an eye-catching event site to draw visitors in. Managing your event is also easy with Squarespace's built-in tools. Online RSVP forms, calendars, and customizable galleries allow you to keep on top of your guest list and share event details and special moments. If you're hosting a business event and want to streamline ticket purchases, you'll appreciate Squarespace's advanced customer and event management tools. While Squarespace doesn't have a free plan (stick with me),
the 14-day free trial lets you explore its features and templates before you commit – and it is well worth committing
. Check with customer support if you need more time to decide. They're very helpful, and I learned they can extend your trial for another 7 days.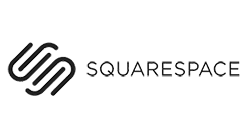 Get $21.00 off your Squarespace plan today!
Don't miss out on this great deal!
70 users used this coupon!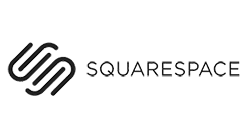 Get
$
21.00
off your Squarespace plan today!
Copy and paste this code at Squarespace
Features
Excellent Marketing Tools. You can easily design effective email marketing campaigns with pre-built templates or use Squarespace's Unfold and Video Studio apps to create compelling content.
E-Commerce Capabilities. If you're selling tickets or merchandise, Squarespace's built-in tools simplify the transaction process for both you and your attendees.
Seamless Social Integration. You can connect to all your social media platforms for effortless event promotion and easily embed feeds to create buzz around your event.
Custom Templates. One of Squarespace's newest features is Blueprint, an AI-powered tool that helps you design a custom template for your event. Blueprint will help you design your pages, starting with the homepage. You'll also choose a color palette and a font pair and then use AI to generate text.
Read our expert Squarespace review for a full analysis
.
Mobile-Friendly Event Templates

✔

Free Plan
No, but 14-day free trial
Security/SSL Certificate

✔

Starting Price

$

16.00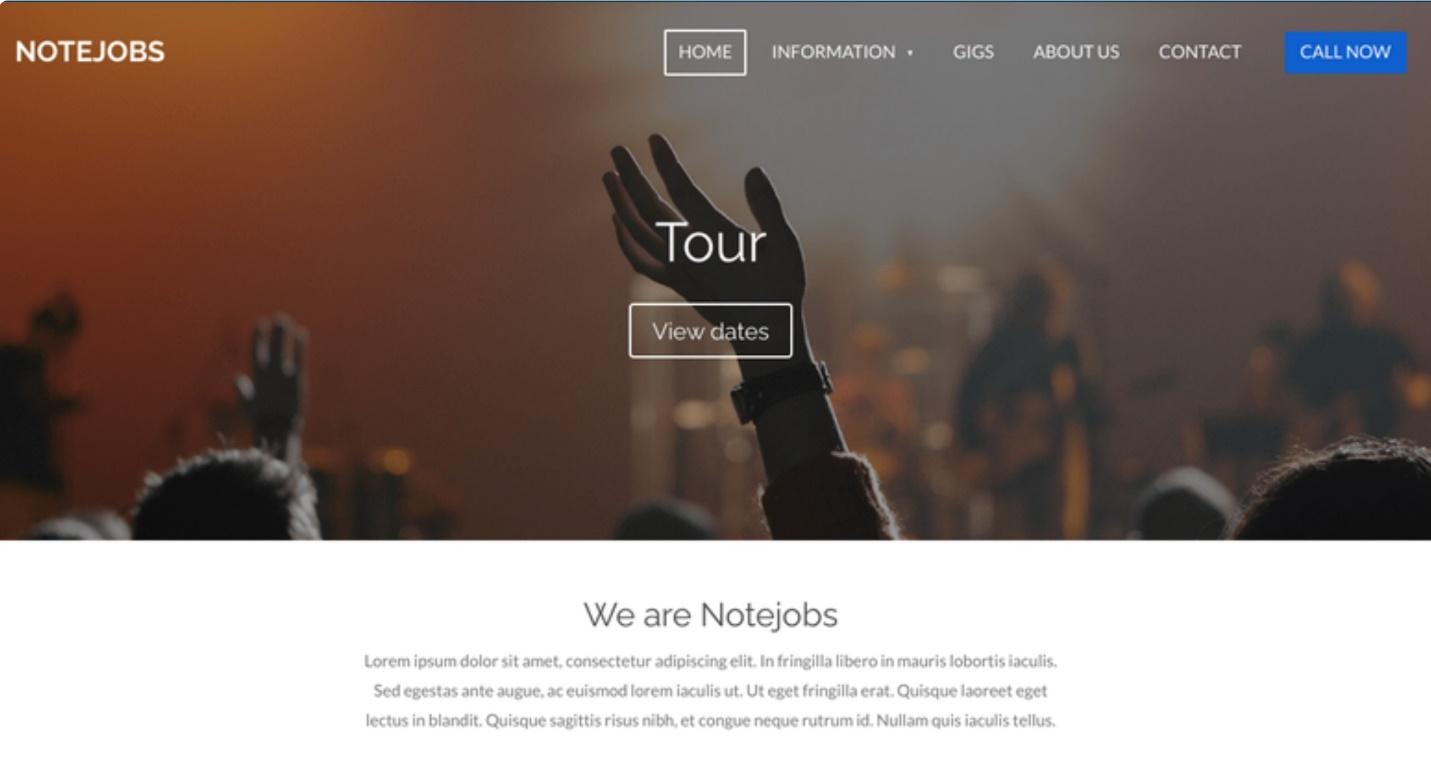 When your Webador template loads, you may be surprised that there's no sample content except for a few basic design elements (header, banner image, footer). But don't be put off. I quickly learned that Webador's user-friendly interface, drag-and-drop functionality, and helpful webinars made creating a professional-looking event website remarkably easy. While you don't have the degree of customization you get with Wix, you can design a simple website that suits your event and its goals.
It's easy to add image galleries, contact/newsletter forms, interactive maps, a blog, and other helpful features
. Webador offers a free plan and several competitively priced paid plans. If you're on a tight budget and want to get your wedding announcement online ASAP, go with the free plan. If you're planning an ambitious business event and are willing to invest more to get advanced features like customisable forms and unlimited photo albums, a paid plan will serve you better.
Features
Social Media Integrations. Webador allows you to link your social media profiles. Simply drag and drop the social icons widget onto your site's footer, and you're all set.
Multimedia Content. You can embed, display, or stream multimedia content, such as videos and audio files. Remember, you must upgrade to a paid plan to add audio.
Useful Embeds. Webador doesn't have an app market, but you can use embeds to add third-party marketing, booking, testimonials, and other tools.
Unlimited Image Storage and Bandwidth. Webador gives you unlimited storage for images and unrestricted bandwidth, even on its free plan. This ensures your site can handle increased traffic as your event date approaches.
Read our expert Webador review for more details
.
Mobile-Friendly Event Templates

✔

Free Plan

✔

Security/SSL Certificate

✔

Starting Price

$

4.00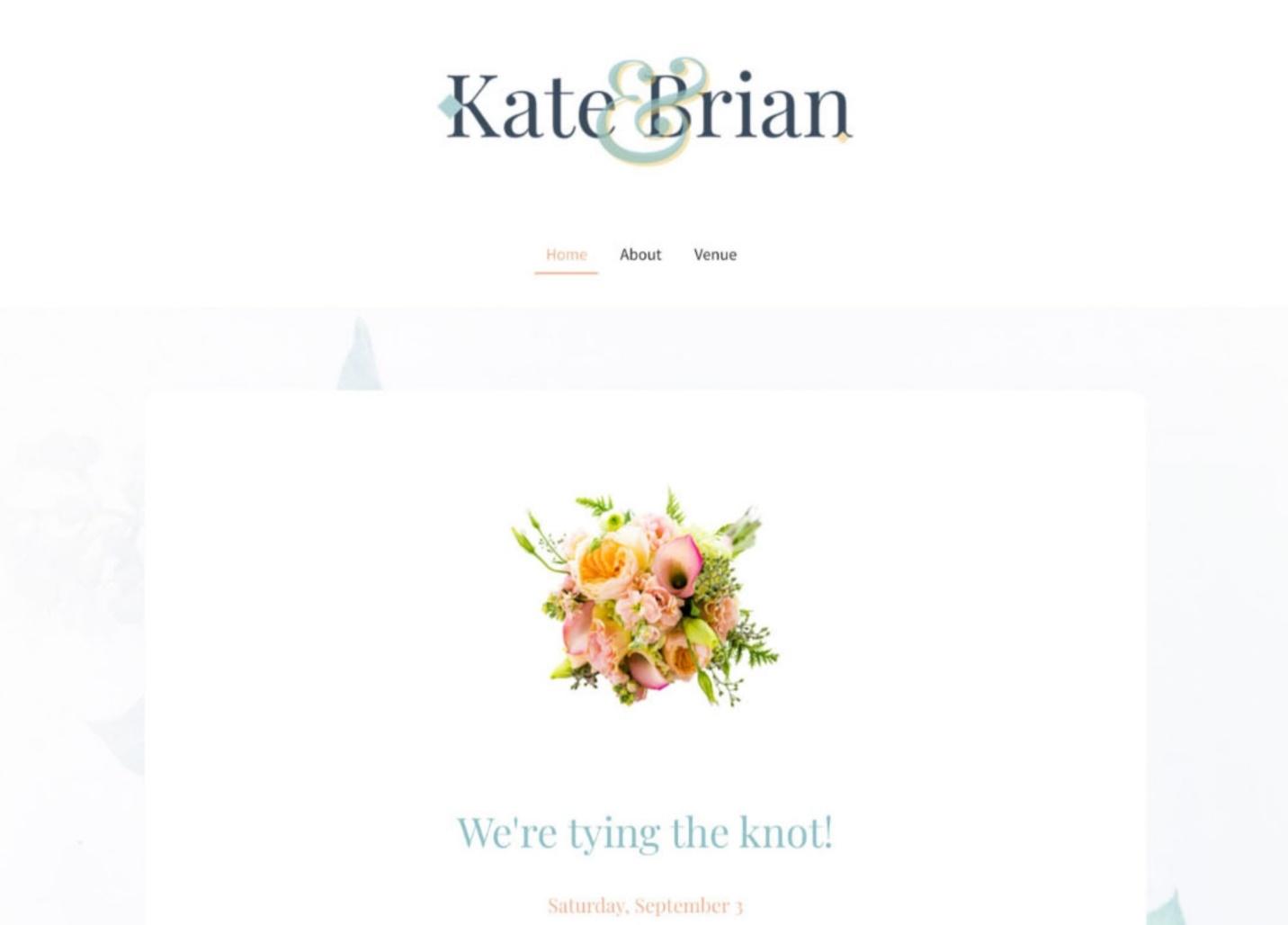 IONOS may not have a free plan, but this website builder has some of the cheapest plans I've seen
. For a few dollars a month, you can get a professional event site with a custom domain, an email connected to that domain,
and
10GB of storage. It's ideal for smaller business events, seasonal celebrations, and weddings. In the past, a drawback to IONOS's MyWebsite Now builder has been the limited choice of templates – just 28. But IONOS addressed the issue with the launch of its new AI website builder. When you enter a few business details, the AI will create a fully customizable, SEO-optimized website with relevant images and text. Best of all, it's free with all IONOS MyWebsite Now plans. For professional event sites processing payments for ticket sales,
IONOS offers extra security features, like two-factor authentication and protection from DNS hijacking
. To access these and other advanced SEO and AI-powered tools, you must upgrade to MyWebsite Now Plus or Pro. Even these plans are well-priced for what they offer.
Features
Sell Tickets Online. For a fee, you can add e-commerce functionality to any MyWebsite Now plan to start selling and connecting ticket payments to your event and event-themed merchandise.
Collect Online RSVPs. Simplify your event management by allowing guests to swiftly respond online, ensuring you get accurate attendance counts. You can monitor responses on your dashboard and respond via email.
Email Marketing Solutions. For an additional fee, IONOS offers an email marketing package with built-in templates and tools to drive sales, connect with visitors, and monitor data in real time. It can help ensure the success of marketing campaigns for your events.
Personal Consultant. With IONOS, you get a dedicated consultant who will provide tailored solutions and expert guidance when needed. This consultant will be available during business hours.
Learn more in our expert IONOS review
.
Mobile-Friendly Event Templates

✔

Free Plan
No, but 30-day money-back guarantee
Security/SSL Certificate

✔

Starting Price

$

6.00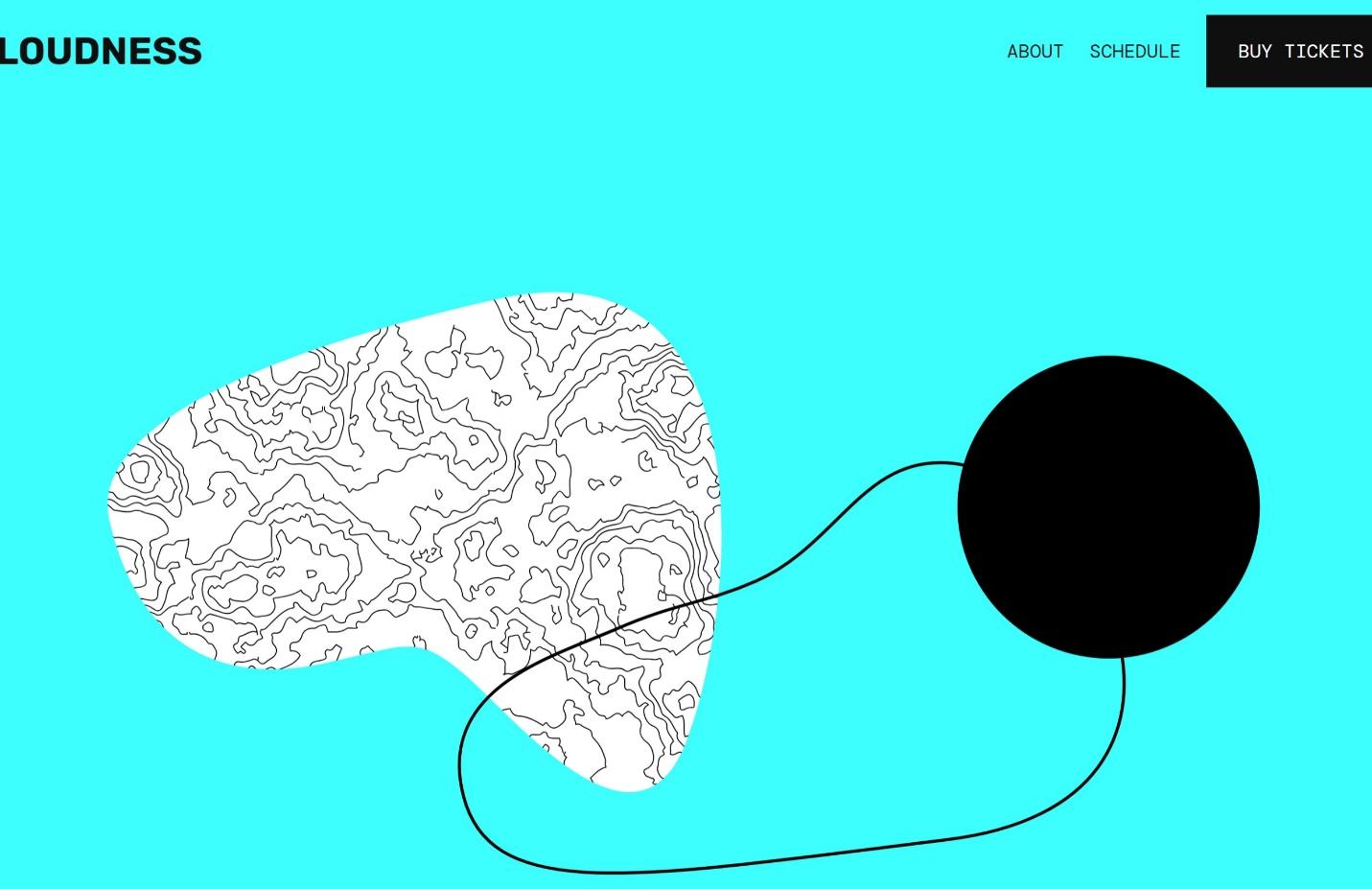 WordPress doesn't offer many templates unless you upgrade to a paid plan and unlock premium and community themes. Nevertheless, you can still find some
decent free ones to design a website for your event
. While you may have fewer template choices,
WordPress gives you plenty of flexibility to customize your site
. There are blocks for adding dynamic image galleries, newsletter signup forms, event countdown timers, or social media embeds. You can build a WordPress website for free, though
the free plan suits personal events best
. WordPress branding is subtle, and you'll get 1GB of storage. However, if you're organizing a professional event, you'll need a Business plan to add plugins, accept online payments, and use other advanced tools.
Features
Added Plugin Functionality. With 50,000+ free and paid plugins, you'll likely find one for any feature or function you want. These include customer management, advanced SEO optimization, and marketing tools.
Simplified Design. WordPress streamlines the design process with many ready-made layouts called "Patterns" for headers/footers, galleries, blog posts, and image/text sections.
Advanced Blogging Tools. Blogging is an effective way to promote your event and its visibility. Not only does WordPress give you every blog feature you could want, but it will also automatically "push" your latest blog posts to your social platforms.
Built-In Stats and Analytics. Monitor your site's performance, check stats, and understand your audience without adding third-party tools. This valuable information can assist you in tweaking your marketing and other advertising campaigns.
Our in-depth WordPress.com review has more details
.
Mobile-Friendly Event Templates

✔

Free Plan

✔

Security/SSL Certificate

✔

Starting Price

$

4.00
Pick a Website Builder For Event Sites That Meets Your Goals
Whether you're looking to design a site for a professional conference, arts festival, or wedding,
choosing the right platform is crucial for a seamless and memorable event
. It can also help you build visibility for your event and promote it more effectively.
Wix is my top recommendation
for any type of event. It gives you the best selection of templates, ample customization, and essential tools for promotion and management. Plus, it has a great free plan. If you want your event site live fast,
your best bet is SITE123
. It's an intuitive, beginner-friendly builder with multilanguage support and strong AI capabilities. Or, if you're planning an ambitious event, consider
Squarespace for a beautiful event site
. You'll also get premium marketing and other event-specific tools.
Here's a quick summary to help you decide which builder is best for your event.
Free Plan
Best Feature
Best For
Starting Price
Wix

✔

Best and biggest template selection
Attractive sites for any type of personal or professional event

$

16.00

SITE123

✔

Fast and easy builder to get an event site online quickly
Event planners on a tight schedule

$

12.80

Squarespace

✘

Excellent tools for event management and promotion
Businesses and individuals who want a premium builder and are willing to pay

$

16.00

Webador

✔

Straightforward, easy website design
Event planners who want to create a simple event website

$

4.00

IONOS

✘

Budget-friendly builder for professional event sites
Businesses and individuals with limited budgets

$

6.00

WordPress.com

✔

Advanced design and customization
Tech-savvy event planners and individuals

$

4.00
FAQ
What is the best website builder for event sites?
Wix is the best event site builder because of its diverse range of customizable templates, integrated event management tools, and user-friendly drag-and-drop interface. It offers robust features, including reservation and ticketing, online payments, and RSVPs, ensuring you can manage your event efficiently.
Which free event website builder is easiest to use?
When it comes to simple and fast website building, SITE123 stands out. Its intuitive interface streamlines the website creation process, reducing the time and effort needed to get an attractive and effective event website online.
Can you create an event website for free?
Wix, SITE123, Webador, and WordPress will let you build a free event website. Wix's free plan stands above the rest because it gives you access to all its event templates, plus plenty of essential features and tools to manage, market, and optimize your site for search engines.
How do you create an event website?
First, consider your goals and needs. Do you want to sell tickets, collect RSVPs, or just share information? Next, choose a platform and template suited to the type and purpose of your event. Then, upload your images and content, including the date, schedule, venue, and other pertinent details. Ideally, your template should have all the features you need. If not, use apps, plugins, and integrations to add essential tools. Our step by step guide to building a website is a good place to start.