With Wix, you can build a website with everything you need for much less than it would ever cost to have a website made for you
. But most importantly, Wix's collection of over 900 professionally designed templates means that you can have a fantastic-looking and functional website to reach out to your intended audience.
With around 40 community or education templates to choose from, you have a great chance of finding one that suits your needs perfectly
.
Youth Baseball Website – The Phoenix Bulldogs
The quality of this template is so good that you'd think it's the website of a professional baseball team, not just a local little league. The design of the website is perfect for its audience, with an easy-to-navigate interface that makes use of colorful content boxes, big and bold text, and plenty of space for photos and videos. The template also comes with plenty of features that cater to its purpose, such as
a team webpage with players' and coaches' profiles, a schedule webpage for upcoming games and past results, and newsletter signups for parents and any followers
.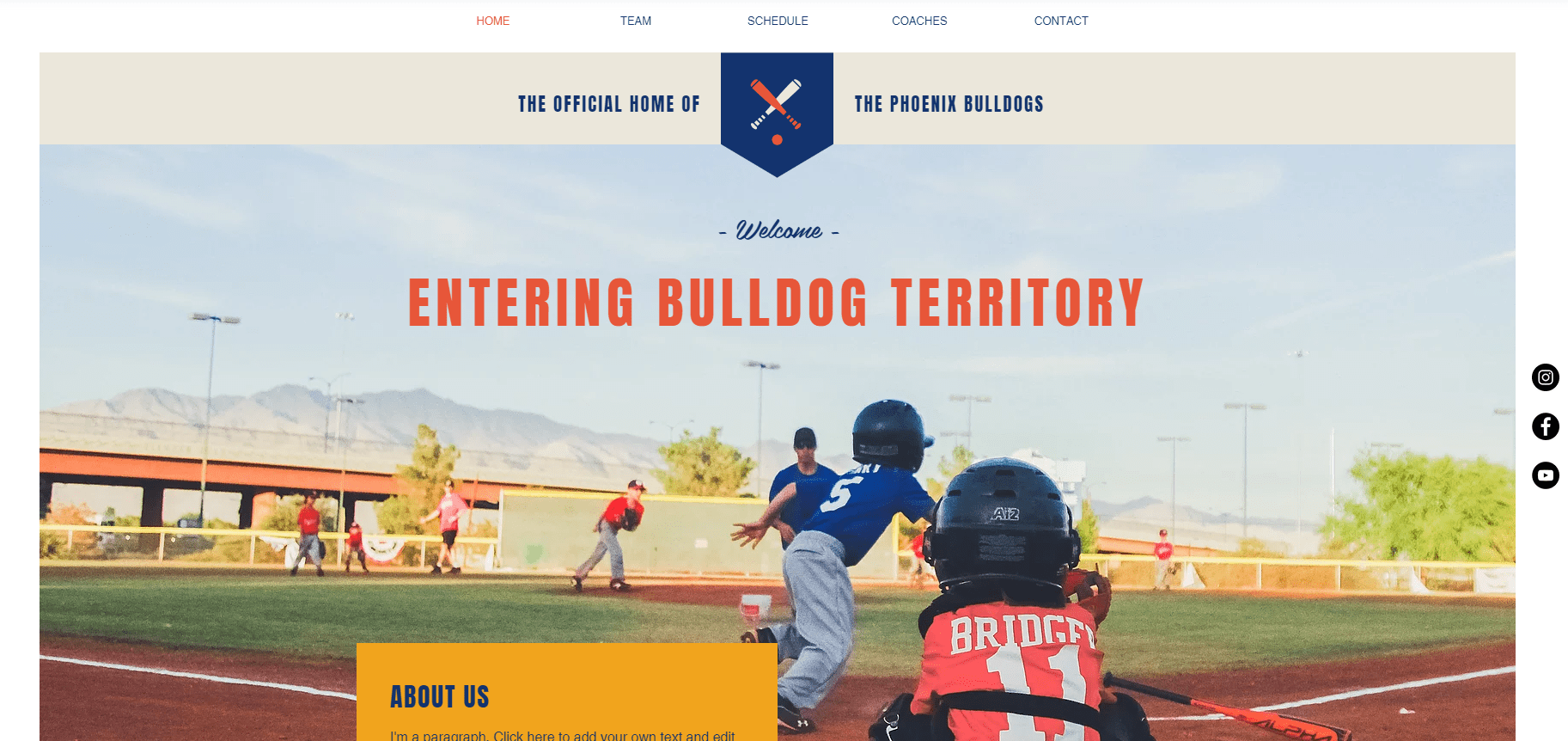 Elementary School – Springfield School
While the default content of the template points to an elementary school, this theme can work equally well for any level of education.
The website's design and color scheme convey a feel of being professional and scholarly, and its organized structure will go a long way toward painting your school in a good light to prospective parents
. It's also a very comprehensive template that seems to cover everything you might need. For example, it shows staff profiles, a school cafeteria menu, and documents for parents or students to download. There's also an "Admissions" webpage with steps on how to enroll, and a blog-like "Events & News" webpage for school activities.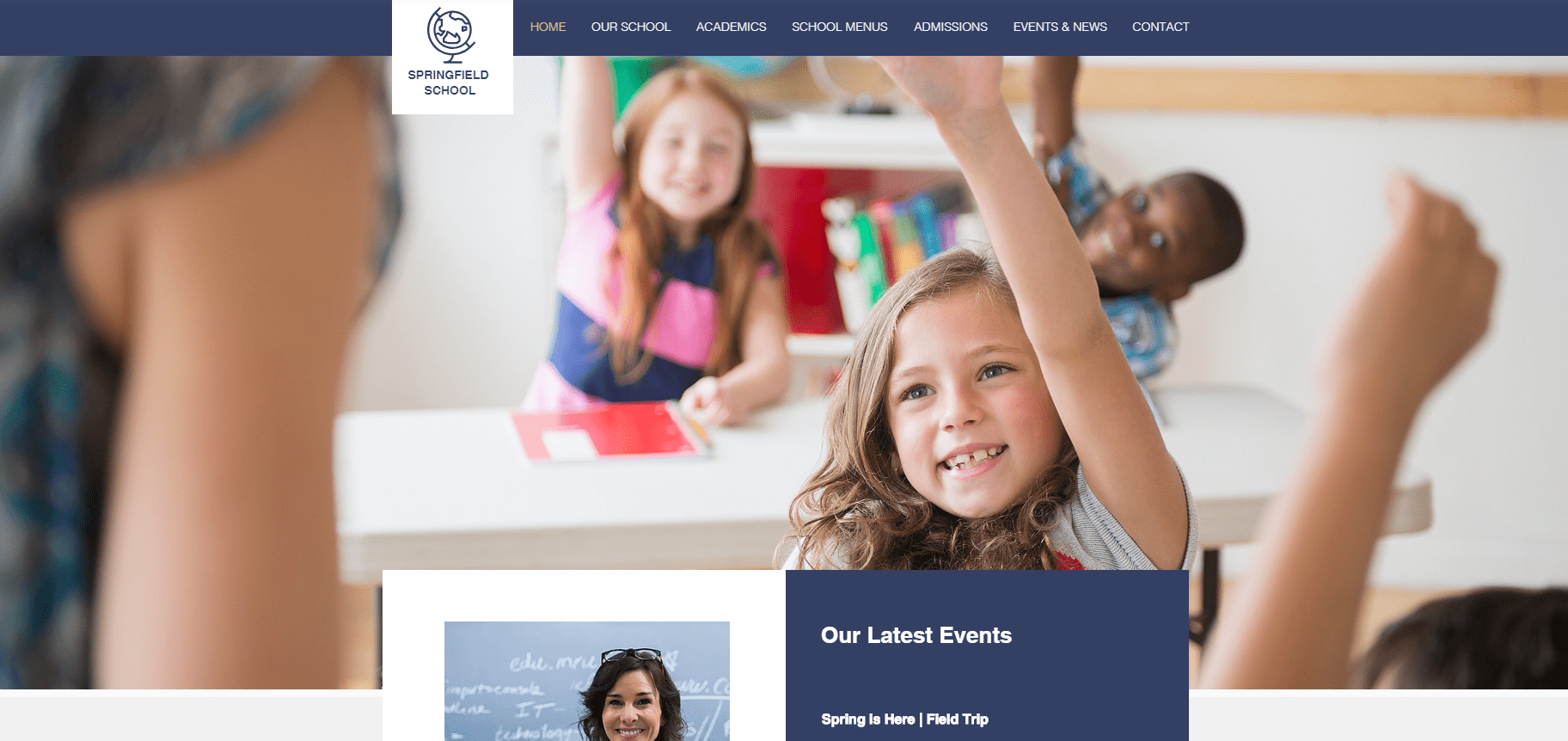 Urban Church – Trinity
The Urban Church template proves that just because your website is for a church or non-profit organization, doesn't mean that it can't have a cutting-edge design.
This template looks contemporary, and it's an excellent choice for a youth church that has a modern crowd
. However, it's still a pretty straightforward design that's easy to follow, with readable content blocks. It also comes with all the webpages you'd need for a community church, with pastor and staff profiles, plenty of newsletter subscription calls-to-action, and an events webpage.
There's even a "Sermons" webpage where you can upload and listen to audio recordings of past sermons
.
Food Charity – End Hunger
As with Urban Church, just because End Hunger is for a non-profit or charity doesn't mean your website can't look professionally designed. End Hunger does the same for a food distribution program or soup kitchen as Urban Church does for a church. It has plenty of the same elements, with colorful content boxes and a positive energy.
It has all the webpages and features you need to reach out to potential volunteers, donors, and beneficiaries. Included are webpages for events and newsletters, and even a donation button
. You can also share stories about your mission and outreach events through a "News" section.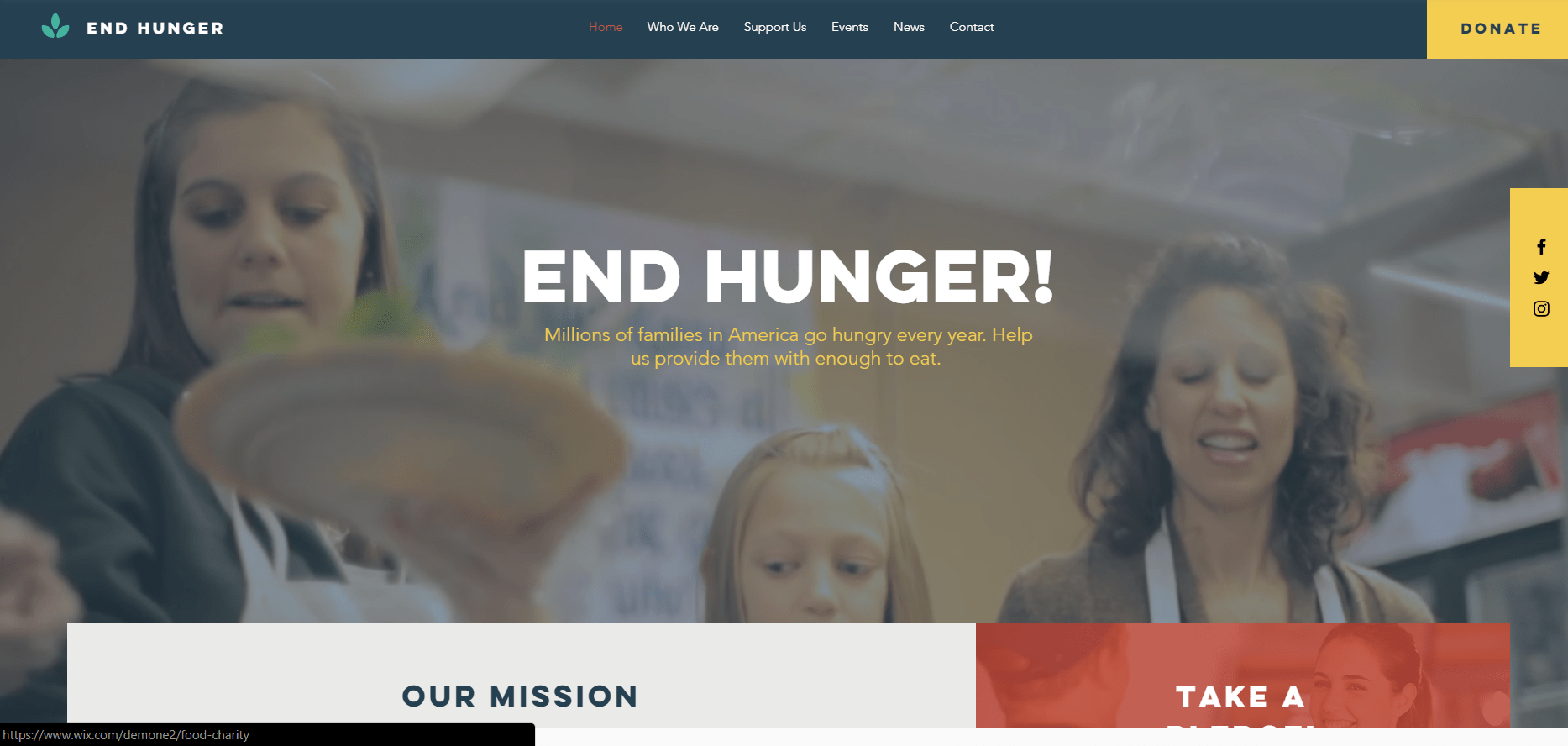 Cooking School – TASTE BÜDS
TASTE BÜDS is actually featured in our list of top
Wix restaurant templates
as well; however, it's too good a theme to ignore in this category.
It's a beautifully designed, modern, and professional theme that would be perfect for a cooking school/restaurant combination
. It could serve a number of purposes, from a recreational cooking school to a serious one for those who want to take it up as a profession. On top of simply being
one of the best designs on Wix
, it also has plenty of cool features like testimonials, workshops, and special events webpages, and a functional gallery to show off your business.
Online Language Course – Speak With Confidence
With this template, you can present your online language school with confidence to the outside world. The trend in this industry has been to try to make learning a new language as fun and non-intimidating as possible to new learners, and this theme achieves that by effectively coming across as casual, yet professional. The design is very accessible, with a structured layout, plenty of white space, and bold headings.
The presentation webpages in the video courses section are perfect for distributing lessons, and it comes with the Book Online feature to book one-on-one sessions
. An FAQ section is another welcome addition to help users get to grips with the website and your service.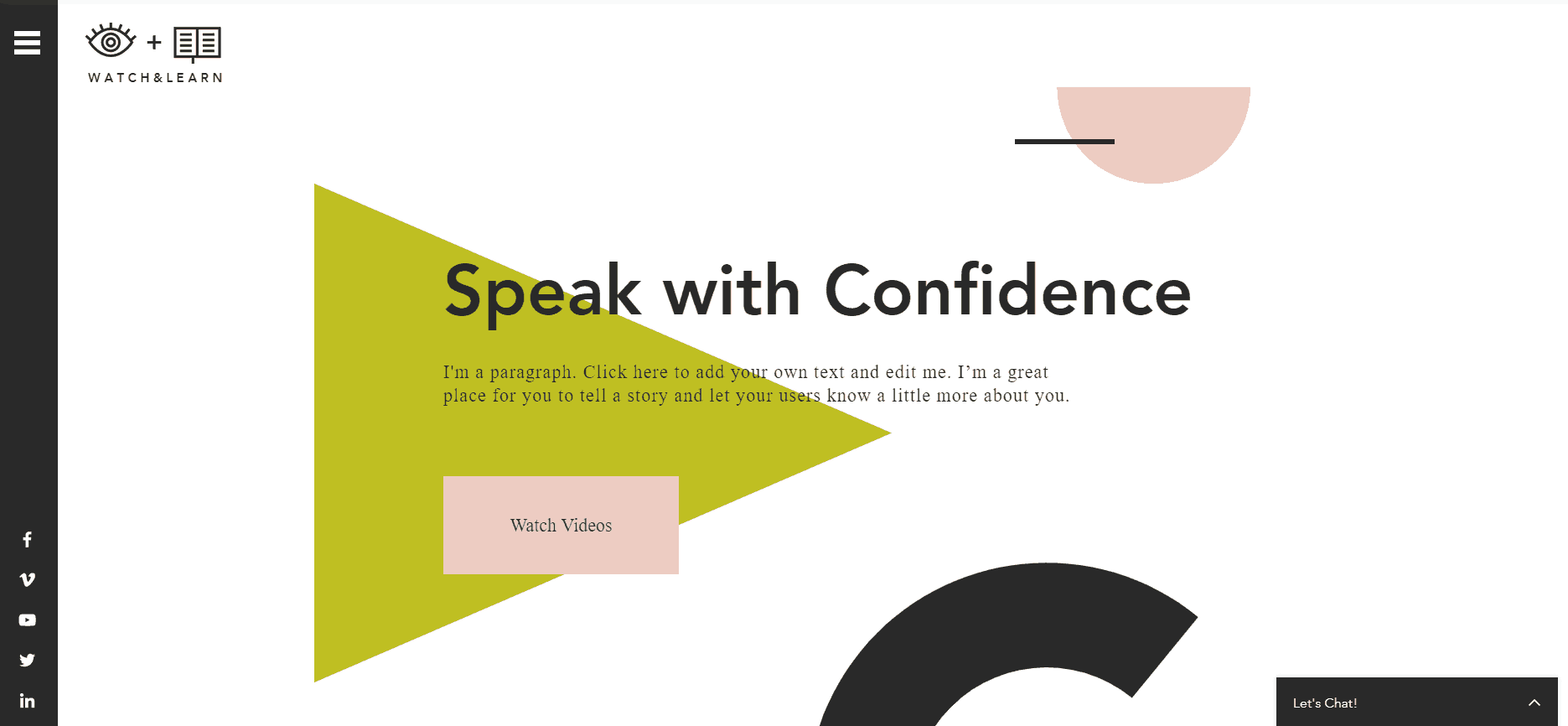 Online Education Lectures – AHFA
With its very stately and sophisticated, yet contemporary design,
this theme is perfect as it's portrayed: as a website for an art history or human sciences online course
. The design is so good that it can easily be mistaken for the website of a modern, very fancy art installation or museum. The modern colors and design blend surprisingly well, with images of classic art or books. The template comes with instructor profiles, an FAQ,
and lectures webpages that could have video and text content just like other online universities
.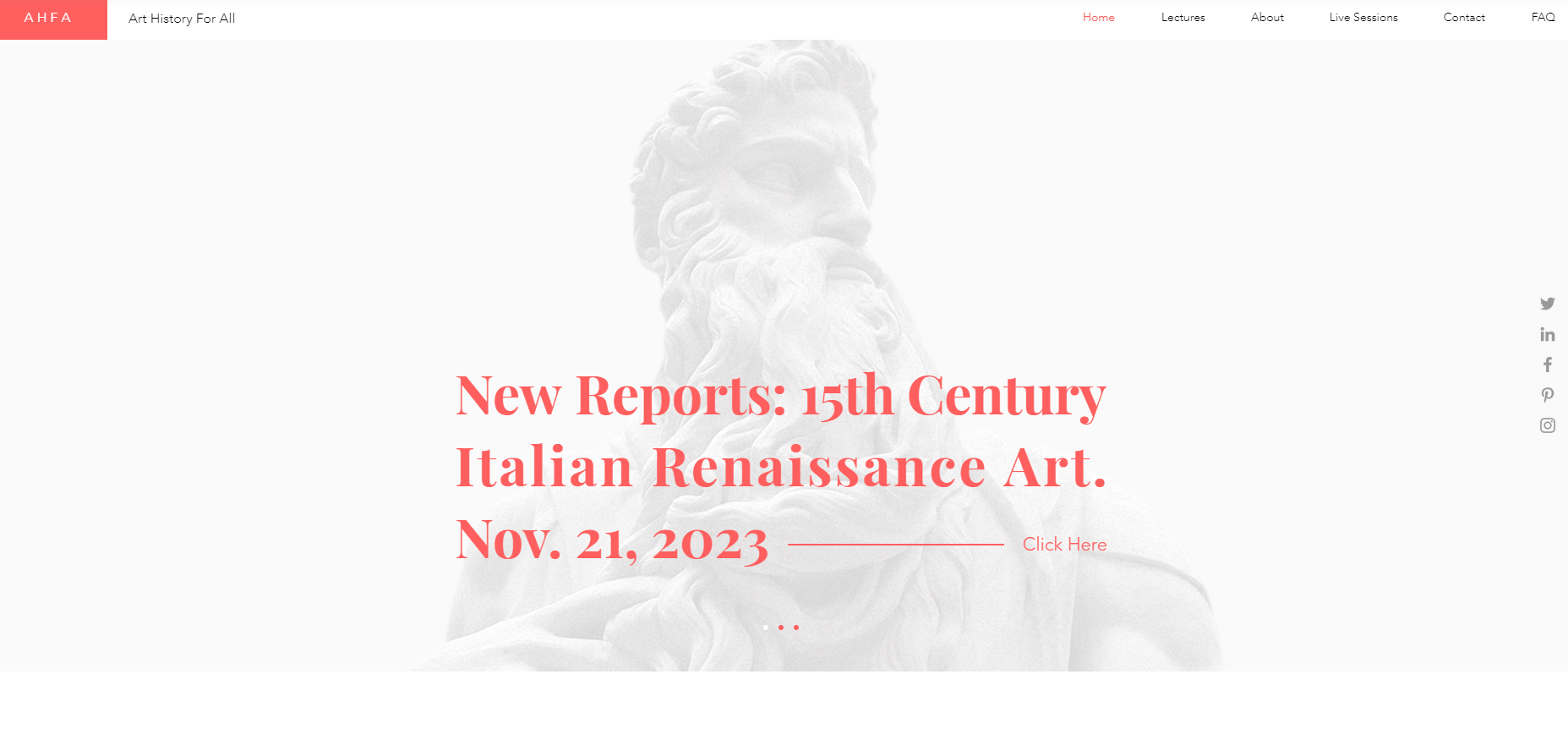 Women Empowerment NGO – Women PWR
Although the default design of this template fits the bill of a women's community, empowerment, or support center, it would work equally well for this type of organization aimed at any other group.
The design of the website is friendly and open and will make someone feel comfortable approaching the organization it represents
. You can set up the ability to receive donations on this template. There are also all the other features and content you'd expect from this type of website, such as a news blog, events webpage, and a contact webpage.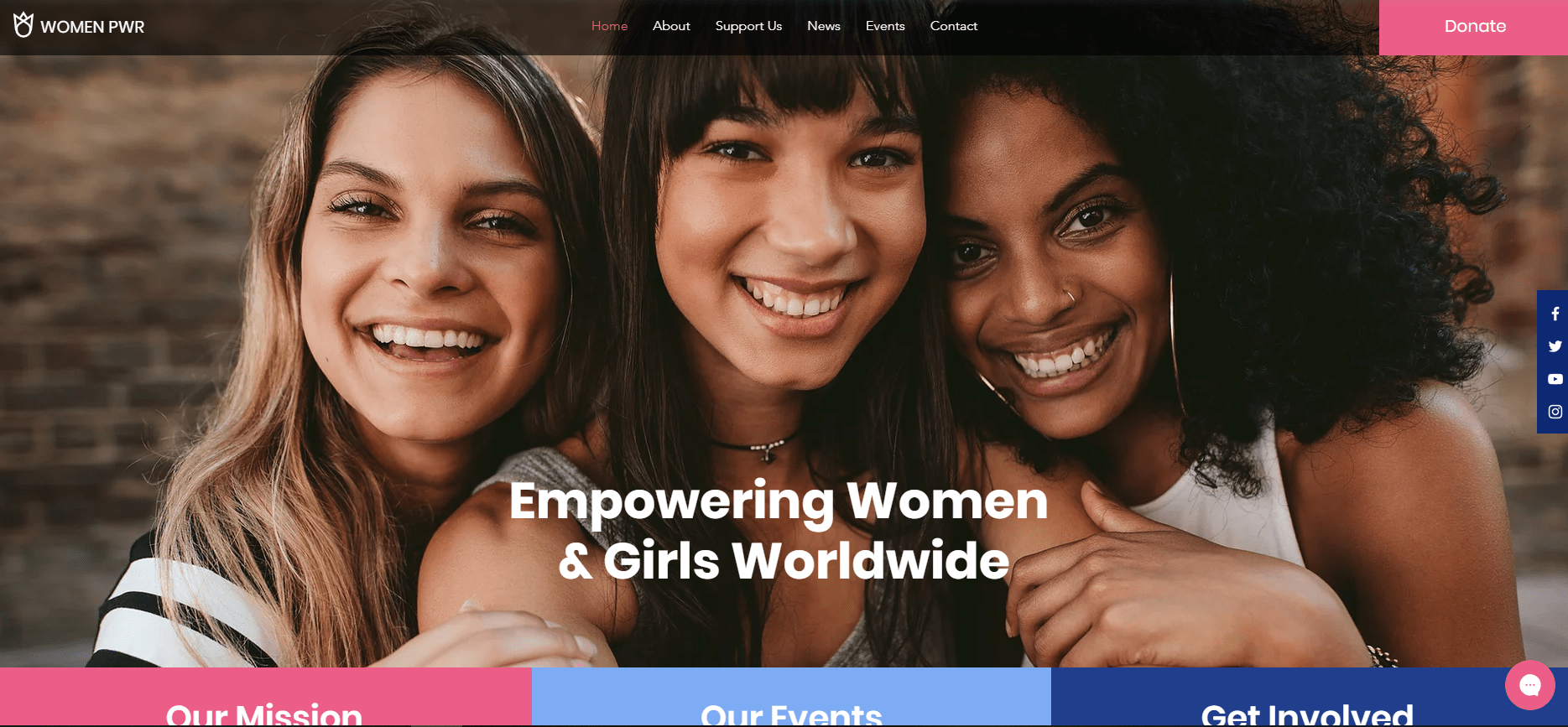 Children Karate School – Roundhouse Karate
Although it's a pretty straightforward template with simple webpage layouts, Roundhouse Karate is a fantastic choice for your martial arts school.
Regardless of what type of martial arts you teach or which age group you're targeting, this template's design should be able to accommodate it
. Roadhouse Karate comes with all the essentials you'll need, such as instructor profiles, events and bookings, and a contact webpage. There's also an FAQ section which would be handy for anyone who wants to find out more.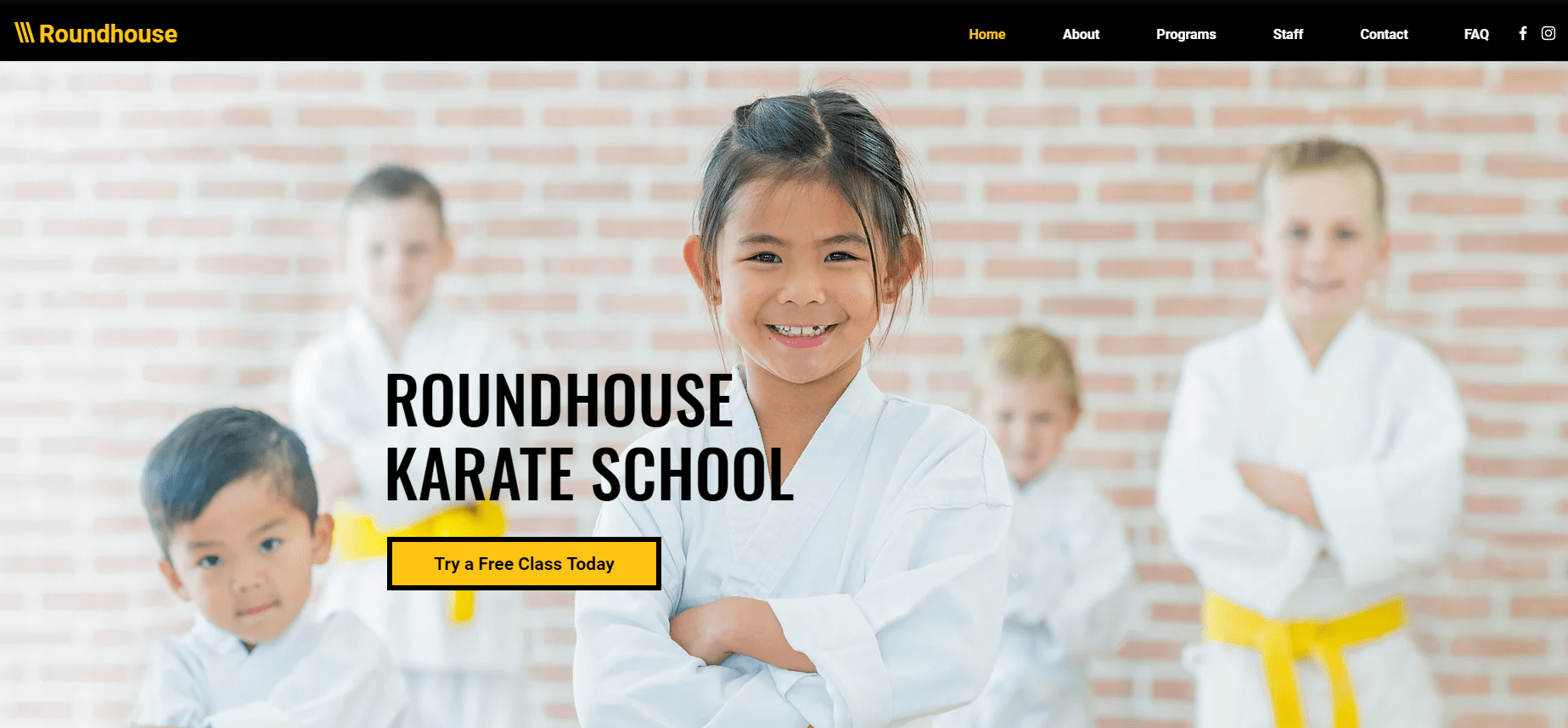 Church – Harmony Community Church
Unlike the Trinity Church template, the Harmony Community Church template has a more traditional feel to it. This makes it a better pick for most community churches, whereas the previous template was better for a youth church.
The design is more elegant and formal, and could even be a great website for a whole denomination (national or global)
. It comes with all the features you need out of the box, such as webpages for events, donations, and a few others.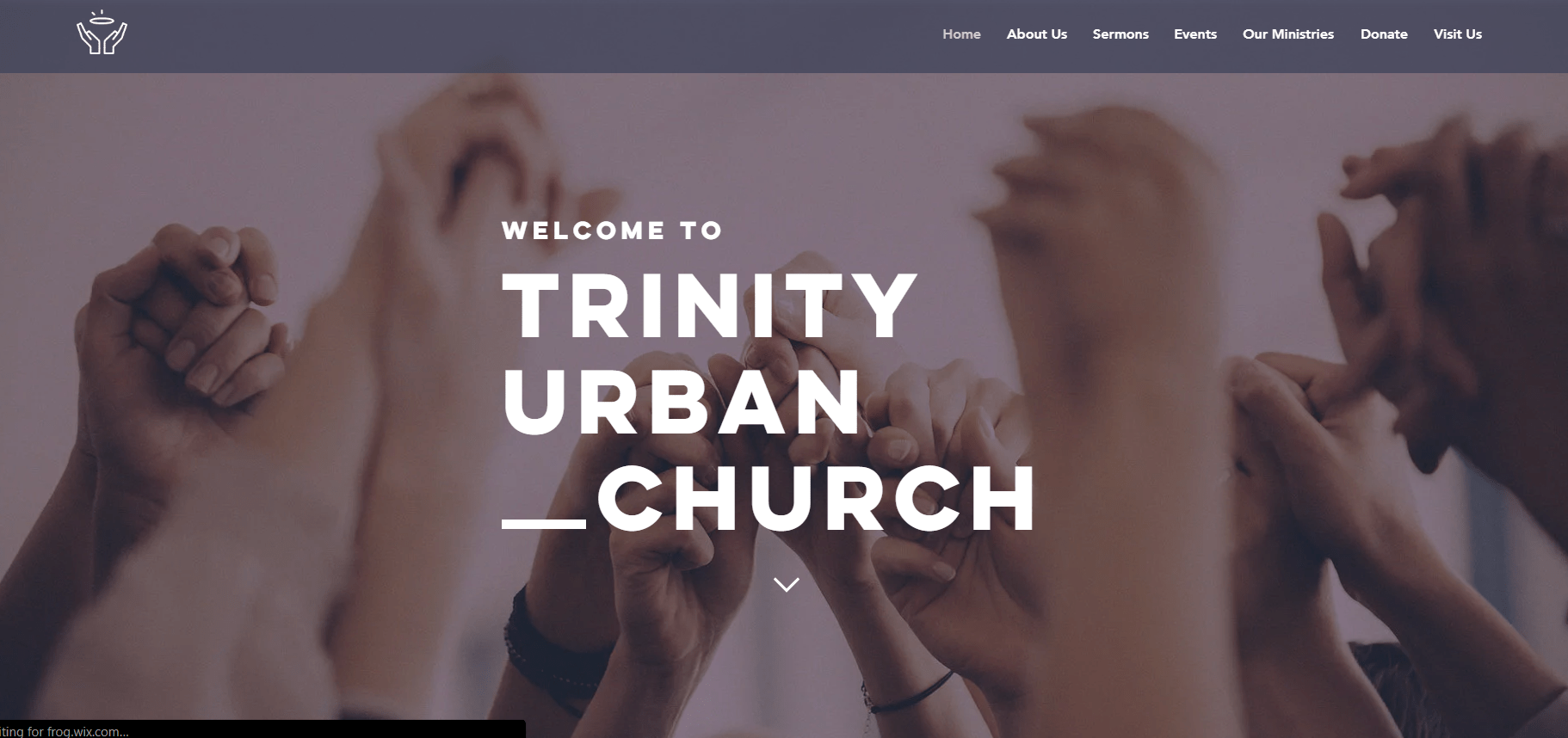 Find the Right Wix Template to Connect with your Community
Aside from their quality of design, I picked these templates based on how well they cater to their intended audience or how adaptable they are to suit a slightly different one. I also looked at whether they include commonly used features for these types of websites out-of-the box.
Template
Newsletter
Book Online
Whom It's For
Calendar/ Schedule/ Events
Standout Features
Youth Baseball Website – The Phoenix Bulldogs
Yes
No
A youth sports team
Yes
-Fun and suitable design
-Score result elements
Elementary School – Springfield School
Yes
No
A local school
Yes
-Very professional design
-Download documents
Urban Church – Trinity
Yes
No
A youth church
Yes
-Listen to sermons online
-Accept donations
Food Charity – End Hunger
Yes
Yes
Food program or soup kitchen
No
-Can set up donations
Cooking School – TASTE BÜDS
Yes
Yes
Upmarket culinary school
Yes
-One of the best template designs
Online Language Course – Speak With Confidence
Yes
Yes
Online language learning
No
-Slide out burger menu
-Video presentations for online lessons
Online Education Lectures – AHFA
Yes
No
Online University
No
-Contemporary and sophisticated design
-Lesson webpages with multimedia
Women Empowerment NGO – Women PWR
Yes
No
Empowerment center
Yes
-User-friendly and accessible design
-Can set up donations
Children Karate School – Roundhouse Karate
Yes
Yes
Martial arts school
Yes
-Simple and fun design
-The template is very adaptable
Church – Community Harmony Church
Yes
No
Church
Yes
-A classic and professional design
-Can set up donations
In determining the perfect template for you,
one of the most important factors is how your intended audience will perceive your website
. Make sure the design suits what those in your special interest group — whether it involves a hobby, sport, religion, or education community — would expect from the website.
It's critical that they feel like they can identify
. Then, look at the features and see whether the template comes with what you need, such as ample ways to contact you or your organization.
If certain features don't come out of the box, you can always check the Wix App Market
, which will make customizing your perfect community or education website easier than you think. To learn more about Wix, feel free to read our
expert review
. Although Wix's library of templates is one of the reasons that makes it an excellent choice for your community or education website, it's also important to know that you have options. Check out the
best website builders for community events
to broaden your horizons.