Jump down now to discover how you can get an eye-catching bee logo designed by a professional for as little as $5.
But first, here are nine of my favorite bee logos from around the web to kick-start your imagination.
9 Best Bee Logos
How to Get an Amazing Bee Logo for a Low Price
Take a minute and look at how cleverly these bee logo designs represent each brand. Such personalization takes a lot of time and skill. If you're busy as a bee but need a quality logo at a super-affordable price, Fiverr is your go-to platform. You can get a unique, custom bee logo for as little as $5 – that's even cheaper than designing your own bee logo with many DIY logo makers. Fiverr is a platform for freelancers where you can get different services ("gigs"), including logo design, by hiring a professional designer. The freelancers are based all around the world, which is one of the reasons costs can be so low.
My teammate tested a bunch of popular design services to come up with a new logo for Website Planet. Three Fiverr designers caught our attention with the quality of their work, especially as one of them only charged the minimum $5! To see the logos they created,
read his full logo design service comparison.
Key Fiverr Features
No middleman: Fiverr allows one-on-one conversations, so you can interview designers directly before committing to a gig. You can also post a request with your requirements and get offers from designers.
Business tools – easier and upgraded features for small to medium-sized businesses to facilitate team management, billing, and tracking orders to name a few.
Secure payments: There are no hidden charges, and all payments are held in escrow by Fiverr until the job is done.
Fast delivery: You can usually get your logo designed in two or three days. However, if you're in a rush, some designers offer a 24-hour turnaround service for an extra fee.
To learn more, read our
in-depth Fiverr review
.
How Fiverr Works
Fiverr's user-friendly layout makes it easy to navigate the huge range of designers – just
go to the Fiverr homepage
 to get started. On the main drop-down navigation (shown below), hover over
Graphics & Design
, then select
Logo Design
under
Logo & Brand Identity
.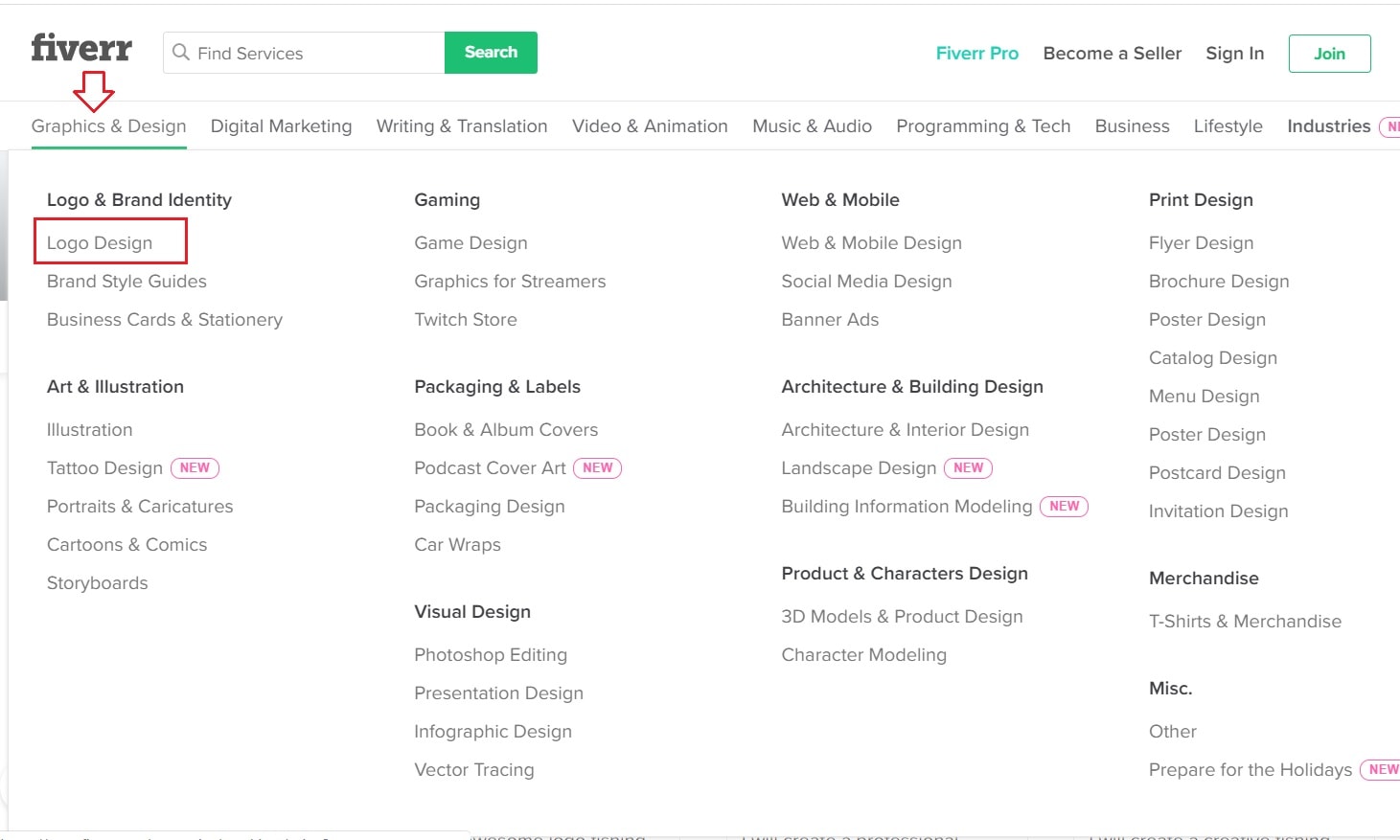 To search, you can either enter a keyword in the search bar (e.g., bee logo) or use Fiverr's search wizard. The AI-powered wizard will help you find the best designers by asking a series of questions about your logo.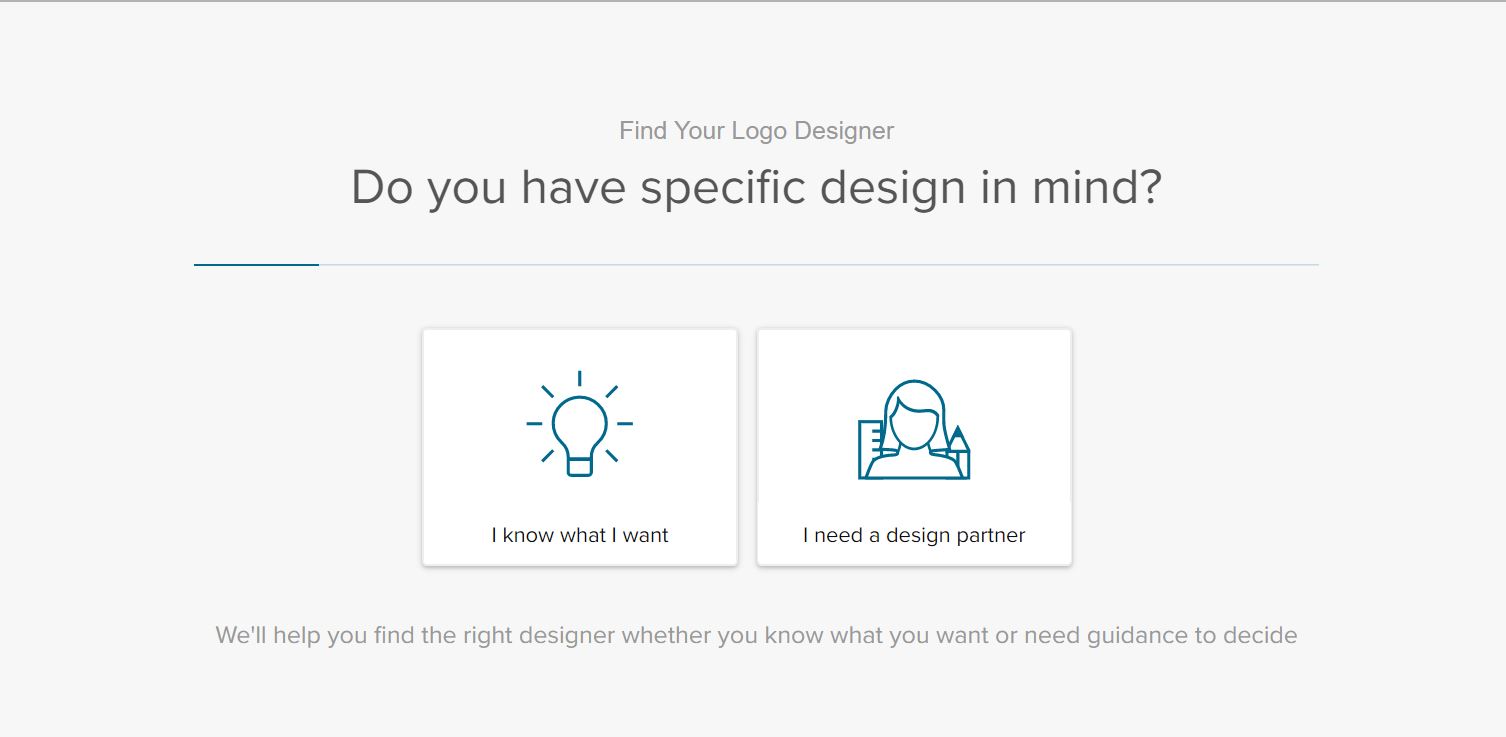 To narrow the results further, use the search filters to specify the type of logo, price range, and deadline.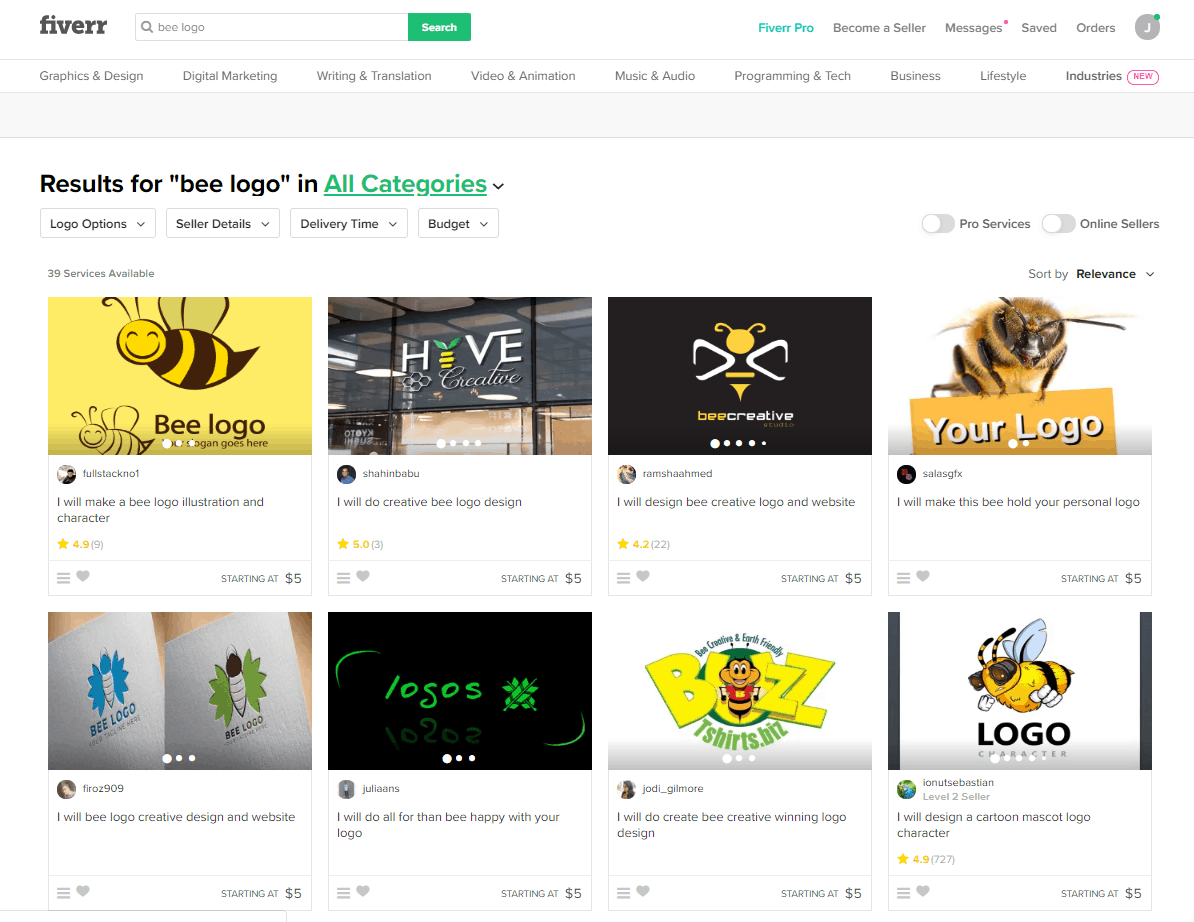 Expert tip: Before hiring a designer, take a look at their portfolio to familiarize yourself with their style. Read reviews by other users and check if their pricing meets your budget.
How to Make Your Own Bee Logo
If you're a creative type and prefer to make your own logo, you might like to try a DIY logo maker. They all have a very similar process, which starts by asking you a few questions about your business and preferences, before generating a range of logos for you to choose from.
Wix Logo Maker
Wix Logo Maker is my preferred tool DIY tool (read more about it in our
in-depth Wix Logo Maker review
). This AI-based logo maker allows you to create your own bee logo for free – you pay only if you're happy with the results. You'll find a huge variety of bee icons in the icon library. In fact, if you change your mind and decide to go with a different
animal logo
, you can find a huge variety of just about anything in there.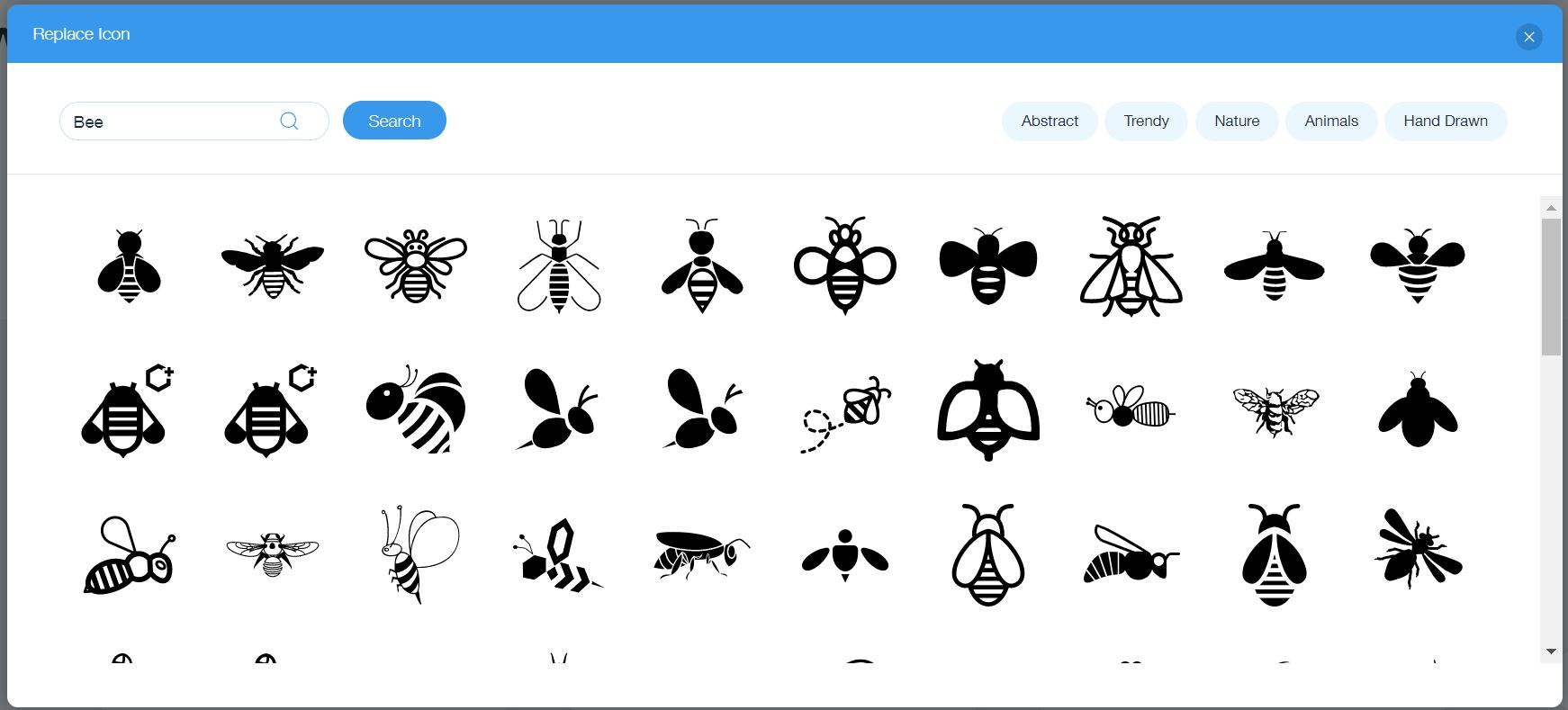 You can use the easy logo editor to customize the details of your logo, including color and text. You have the option to select preset color schemes or, if you prefer, adjust the color of each element individually. Additionally, you can customize the logo frame, or for a more modern appearance, completely remove it.

Top Alternatives to Wix Logo Maker
With Looka, even after paying for the logo, you can go back and edit it an unlimited number of times (if you have the Premium or Enterprise packages). This is useful if you need time to test out the logo first. Find out more in our expert Looka review.
If you want to add an artistic edge to your bee logo, Tailor Brands allows you to design a logo using abstract shapes. To see what else it can do, check out our in-depth Tailor Brands review.
Final Thoughts
First impressions always last, which is why creating a professional, memorable logo is so important. Whether you
hire a designer on Fiverr
 to bring your vision to life or
try Wix Logo Maker
, your new design is sure to attract customers like a bee to a honeypot. Need more ideas? Check out our
detailed list of the best logo design services
.