When it comes to conversion, landing pages are critical. Often, this is the moment that users either are—or are not—turned into clients or subscribers. And, seeing as how the conversion rates for the average landing page hover between one and three percent, it's easy to understand why less than a quarter of businesses (22%) are satisfied with their landing pages.
What is surprising, however, is that only about 44% of companies actually do anything to improve the performance of their landing pages through A/B testing. With a bunch of great data-driven tools available today, there's no excuse for not taking the steps required for improving your landing pages. In fact, a well orchestrated A/B test has the potential to increase a landing pages conversion rate by as much as 300%!
Any online business—no matter the size—should be well versed in not only the different ways of testing, but also which of the available A/B testing tools would be ideal for maximizing the conversion rates of their particular business.
Tools To Help You Build and Test a Landing Page
There are countless resources out there that can help you quickly create a landing page for your business or personal website. Some of the best landing page builders are designed to work better for certain types or sizes of companies than others, so you'll need to decide which service is right for you.
Depending on the subscription level, there are a number of popular landing page design services—including Lander, PageWhiz, Inbound Now, Unbounce, and Instapage—which also include tools for A/B testing. If you already use a different landing page builder, which doesn't include A/B testing, there are tools that have been developed specifically for this purpose.
Variables for A/B Testing
There's the saying, "you don't know until you try." This is certainly true of A/B testing. Small things can make a much bigger difference than you might realize—age groups might be motivated by various types of media, for example, while some CTA language might drive conversions based on the geographic area—regardless, you'll never know until you put it all to the test.
If you have the time, inclination, and (most importantly) web traffic, you can run a number of different tests on isolated variables. Before you get started, take some time to really think about the KPI's that are most important to your landing page. What are you trying to accomplish? This is how you will determine the variables that you'll want to focus on first.
There are an unlimited number of tests that you can run, so you'll need to prioritize. Based on your specific goals and situation, you may want to consider testing the following to see if you can uncover a meaningful difference when it comes to your landing page conversion rate:
The font type and color that's used in the headline
Standout statistics or facts
Including a video or other interactive media
Different types (or placement) of imagery
Including a countdown
Various CTAs (as well as color and placement)
References to geolocation (vs. generic)
Different Types of A/B Tests

Depending on the type and number of variables that you want to test—as well as your level of web traffic—there are a few different solid A/B testing options that can help you determine the factors that are most meaningful to your audience, and ultimately improve the performance of your landing pages.
Classic A/B Test
This is your standard A/B test, where two variations of the same landing page will be presented on the same URL. This way you can test any one aspect of your landing page by changing it and see which variation is more successful. For example, the first might have one CTA ("Download your free guide!") where the second presents another version ("Start saving money today").
This type of testing is more commonly done when the changes being made are small. You'll also want to focus on a classic A/B (or redirect) test if you don't have a huge amount of web traffic, this will ensure that you are able to get statistically significant results.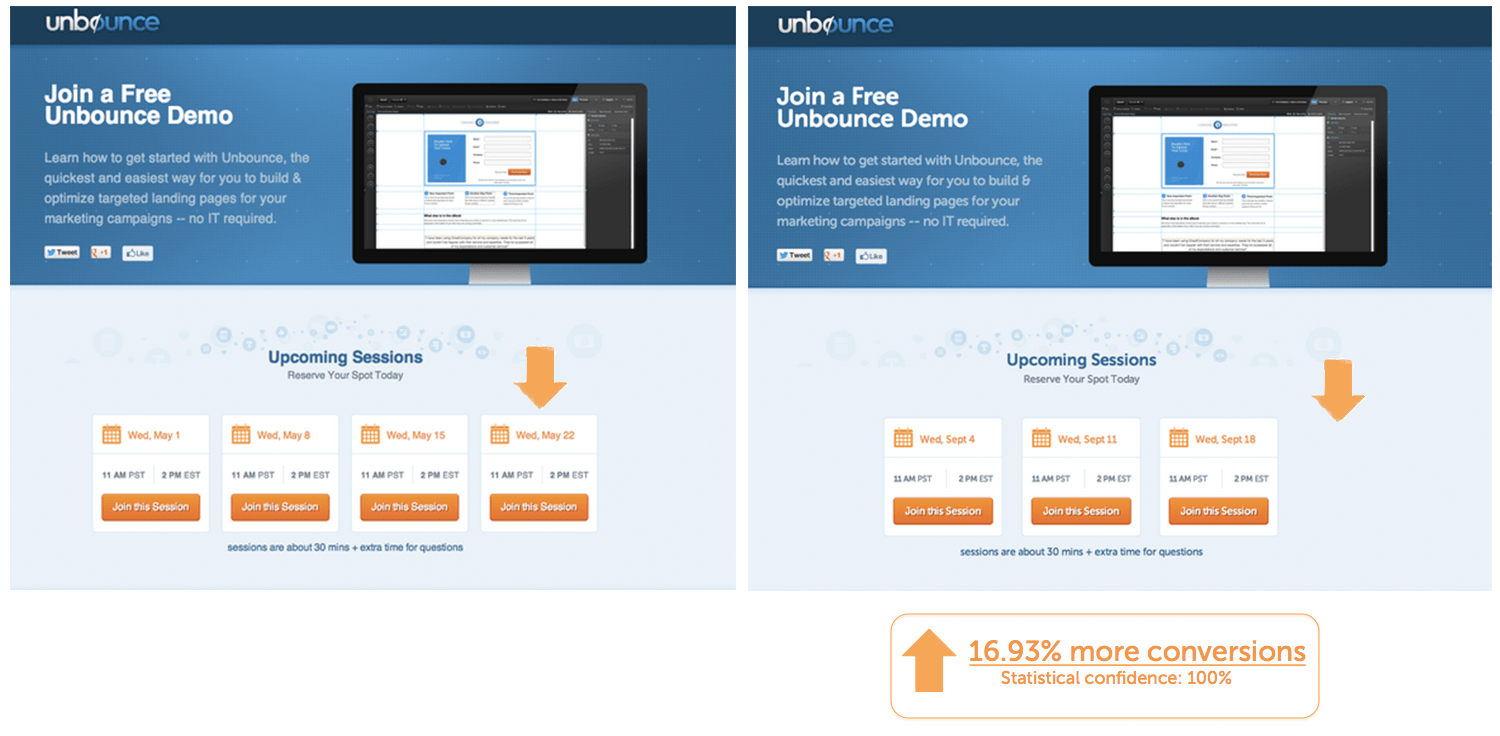 Redirect or "Split" Test
The biggest difference between split testing and classic A/B testing is that the landing page variations are being hosted on distinct URLs in a split test, which means that you will need to have a technical team on call. In a classic test the different page variations are hosted on the same URL, which can work directly with the testing software.
Split tests are particularly good for gauging different design directions, where the overall conversion goal is the same, but the language, colors, and layout may vary. The winner of a split test can help you narrow down which individual factors to focus on with further A/B or multivariate testing.
Multivariate (MVT) Test
Multivariate testing involves splitting a landing page into more than two variations. Perhaps you want to test out a number of key statistics, as well as determine whether real world or stock imagery resonates better with your audiences. MVT tests can apply as many different designs as desired, although the more landing page variations that are used, the higher the traffic requirements will be.
MVT tests should only be performed on landing pages that receive a high volume of traffic, and are typically conducted by large businesses or websites. If you have the eyeballs, MVT tests are a great way to get you a lot of data, fast.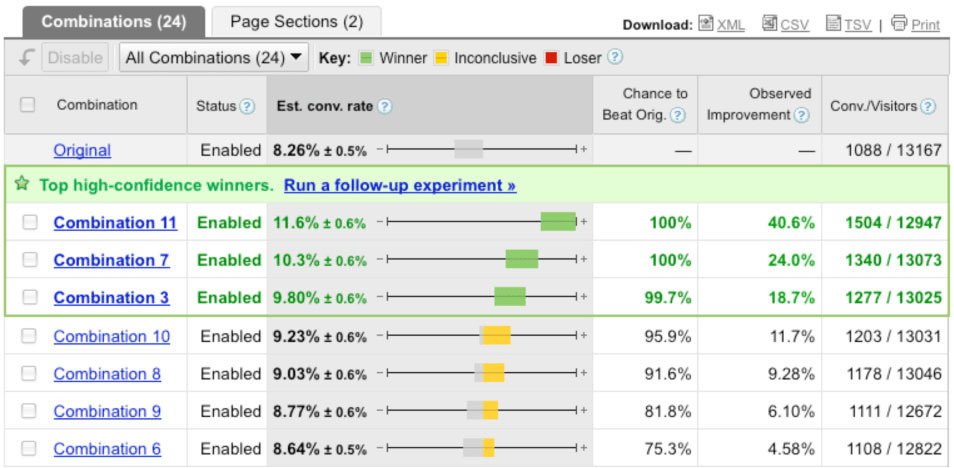 If You're Going to Test, Do It Right
Make sure that you are not just testing for the sake of testing. Running a whole bunch of tests isn't going to do your landing page any good if you don't do anything meaningful with the results.
Take the time to design smart tests that will provide you with real insight into your audience's thoughts and actions. Once a test captures statistically significant results, consider what it means for your company, and how changes can be most effectively implemented. Remember, this is an iterative process, so keep testing, learning, and improving. You'll see the results.