Within the next decade, freelancing is projected to become the primary means of employment for over half of those living in the United States. Even now,
over a third of all companies use freelancers, and 48% of companies use remote flexible workers
(which includes freelancers).
With so many people turning to freelancing these days, it's more competitive than ever, particularly on freelancing platforms such as
Upwork, Guru, Fiverr or Freelancer.com
. And the hardest part is usually landing that first gig.
The best way to successfully build a client base as a freelancer is to craft a strong, unique, and comprehensive profile.
After all,
when starting out your profile is the only information that a prospective client will have available to ascertain the quality of your work.
Fortunately, there are some proven methods to help you create a profile that sets you apart from the crowd and gets you working in no time.
#1: Highlight Past Work Samples
You need to prove that you're capable in your field of work, and—in lieu of client feedback—examples are the best way to go about doing this.
Choose examples that:
Demonstrate your full range and skill set.

Are you a photographer and video editor? Show examples of each.

Clearly state your role and responsibilities.

Did you just do the packaging design, or were you in charge of the full marketing plan?

Can be quickly and easily understood.

Will a prospective client get the gist of the work in two minutes or less?
On top of portfolio samples, if possible, you should also link to any examples of prior work that you have available online. For example, include a link to a website you've created if you're a web designer, or an article that you've written if you're a researcher.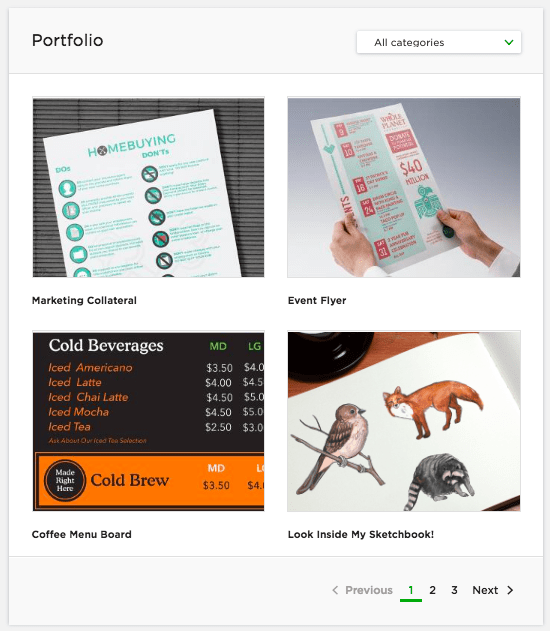 #2: Use an Engaging Headline
The headline within your profile is going to be one of the first things that any prospective client will see.
Regardless of how good your actual profile is, a poorly crafted headline can keep you from even being in someone's consideration set.
Good headlines are specific, informative, and professional. Your headline should give a sense of your expertise, and express to the client that you will take their project seriously.
Here are a couple examples of some well written headlines:


And some less than well-written headlines:


#3: Choose the Right Photo
The right photo for your profile is more important than many people realize.
Along with your headline, your profile picture will often be the first impression any potential client will have of you.
Make sure that your picture meets the following criteria:
Friendly:

You want to come across as someone that people enjoy working with. Smile 🙂

Clean:

Your general appearance reflects your work product. Do you want to be seen as sloppy, or detail oriented?

Simple:

Avoid busy backgrounds or otherwise distracting objects.

Professional:

You aren't getting hired to hang out on the beach. Take off the sunglasses, and remember, there's nothing professional about a selfie.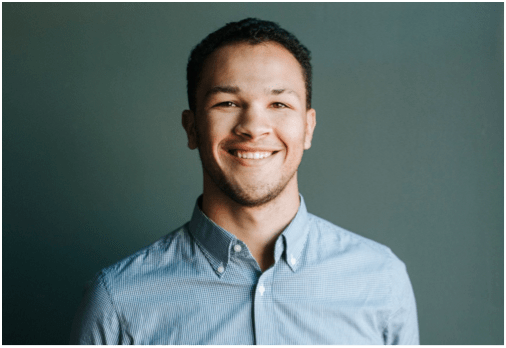 #4: State Your Added Value
One of the most important steps to acquiring clients is to use your profile to show why it is that they should want to work with
you
. Chances are, there are a lot of people who can do the job well, but what is it about you in particular that will take the project from good to great?
Consider what makes you unique when compared to others who may be applying for the same position
; maybe it's your experience working in and understanding related fields, or an educational background that gives you a refreshing perspective.
You want to give an honest appraisal of what you do, why it's better than others, and how this will benefit a working relationship. That said, be careful not to exaggerate. Anything that you say in your profile needs to be something you can actually deliver on when the time comes.
#5: Specialize vs. Generalize
When it comes to making your profile stand out, narrowing what you do down to as specific of a niche as possible is a good idea.
According
to Upwork
,
the fastest growing freelance niches are highly specialized
; for example, SEO writer (vs. writer), MongoDB developer (vs. developer) and UX designer (vs. designer) have all grown by up to 125% year over year.
The more specific the niche, the more you'll stick out to those looking for that type of work.
If left broad your profile can easily get lost among the many other freelancers with similar skill sets.
#6: Build Up to Larger Accounts
When starting out as a freelancer, you want to do everything possible to make your profile stand out so you can get that first gig.
At the beginning, you may need to set your rates lower than you typically would.
Think of it as an exchange: a new client gets a great deal on your work and, in exchange, you get experience on the platform and a positive review.
As your positive feedback accumulates, not only will you get clients much easier, but you'll be able to raise your rates as well. Freelancing is just like any other job, you're going to have to prove yourself before you'll get paid the rates that you deserve.
#7: Stay Active and Up-to-Date
Once you complete your profile, that doesn't mean that you're finished for good. As you work on more projects, your experience and the number of examples that you have to show will increase.
Continually updating your profile helps ensure that it is always as strong as possible.
Some freelancer platforms—such as Upwork
, Fiverr, or Freelancer.com
—will also deactivate or suspend your account due to inactivity. So even if you aren't consistently applying for jobs, it pays to regularly log in and make sure that all of your information is current.  
Staying active after submitting proposals holds significant importance as well. Several clients may contact a few potential candidates, posing additional questions before reaching their ultimate hiring verdict. Losing an opportunity due to unavailability to address a basic query would be unfortunate, especially after crafting an impressive proposal.
#8: Make Sure It's Polished
Hopefully this goes without saying:
an incomplete and/or unpolished profile may stand out, but not for the reasons you want it to.
That's why any freelancer who wishes to be successful should completely fill out each section of their profile, giving as much relevant information as possible. Make sure to proofread it, and have a respected friend or colleague look it over as well.
You can't arguably say you pay great attention to detail, if you've misspelled "detail."
Don't Settle for Good, Make Your Profile Great
When completing your profile,
regularly ask yourself what a prospective client would want to see.
These factors will obviously vary depending on your specific area of expertise, but regardless, this can be a helpful mental exercise to undertake when crafting a perfect profile.
For anyone interested in joining the life of a freelancer, now is a great time to get started. As time goes on, the competition for work on platforms such as
 Upwork, Fiverr, and Freelancer.com 
will only grow more fierce.
By getting off to a good start now, and crafting the perfect profile, you can beat the crowd to becoming a successful freelancer before it becomes the norm—which won't be long!