💎

Service Type
DIY logo maker

🚀

Free to Try
Yes

💲

Starting Price

$

39.95

📁

File Formats
EPS, SVG, PNG & JPEG

🔄

Free Revisions
No
Perfectly Adequate, but Definitely Not #1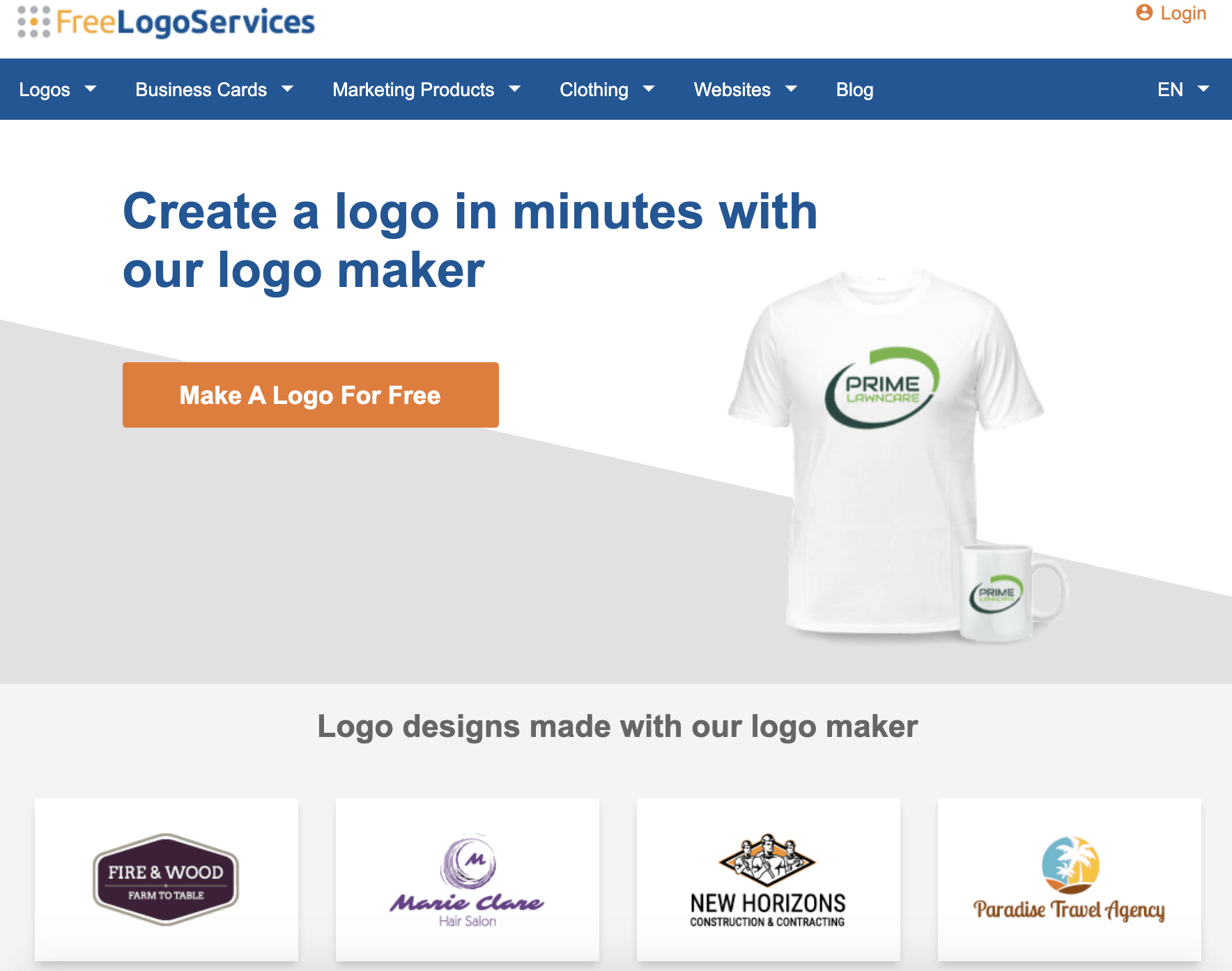 If you're looking for free logo services, well, FreeLogoServices is sure to pop up at the top of your search results. The company's got some great Google-ability (which, yes, is definitely a word)…but what about its logo design services? Are they actually free? If not, are they worth the price?
Spoiler alert: There are probably better logo makers out there, such as Wix Logo Maker. And no, you can't download your logo for free, like you can with DesignEvo. But hey, we all have different needs…so let's give FreeLogoServices a fair shot.
FreeLogoServices claims to be "the #1 provider of logo design services and branded marketing products" – with 25 million users and counting. The website is available in ten languages (and you can make your logos in these languages, too):
English

Portuguese

German

French

Spanish

Dutch

Italian

Turkish

Simplified Mandarin

Japanese
Assuming you love the logo you've made for your Italian fashion house or Turkish lunch spot, you'll only pay once to get all the logo files you could need. The "branded marketing products" are pretty diverse, too: banners, signs, t-shirts, pens, clothing, custom or DIY websites, business emails, and even local business listings.
But let's not get ahead of ourselves.
The real question is whether or not FreeLogoServices will give you a high-quality, well-designed, and fully customized logo that you would even want to get printed in the first place. Does this platform really live up to its claim of the #1 logo design tool? Keep reading to find out for yourself.