you
.
Picking the right builder is the part where people tend to make mistakes
.
Not every service has the right tools for your project
. The best builder for an online store may not be good for a visual artist, for example. Some builders sacrifice ease of use for features, while others do the opposite. That's where I come in. I've thoroughly tested many leading website builders and gathered 10 top picks you can use to create different types of websites. Of these,
Wix offers the best mix of ease of use and creative power, making it a great option for any website.
You can try Wix for free or read on to find the builder that has the best features for your business or personal brand.
Short on Time? These Are the Best DIY Website Builders in 2023
Wix – The most flexible builder, thanks to its 800+ templates and dozens of customizable page elements.
SITE 123 – The simplest editing interface, which can help you build a site in under an hour.
Squarespace – The best builder for creative professionals, with striking templates and galleries.
What We Look For in the Best DIY Website Builders
These are the features I focused on when testing dozens of popular website builders to find the best do-it-yourself services.
Good templates. If you've decided to build your own website, you need a great foundation. Some builders on this list offer more templates than others, but all of them have good-looking and mobile-responsive options.
Ease of use. Every DIY builder should have an intuitive interface that makes it easy for beginners to create an attractive, functional website. Each site builder on this list qualified as "beginner-friendly" in my testing.
Helpful customer support. Responsive customer service is essential, especially for those with limited experience. Phone or live chat is best, but email support is also okay. I tested the customer service of each builder here.
SEO and marketing tools. Even a builder's free or least expensive plan should have basic tools to boost your website's placement in search results, tell you how visitors interact with your content, and help you connect with your audience. All builders here offer some form of this.
A free plan or trial. You should be able to test the service before committing. A free plan is best, but a free-trial period or a money-back guarantee will do.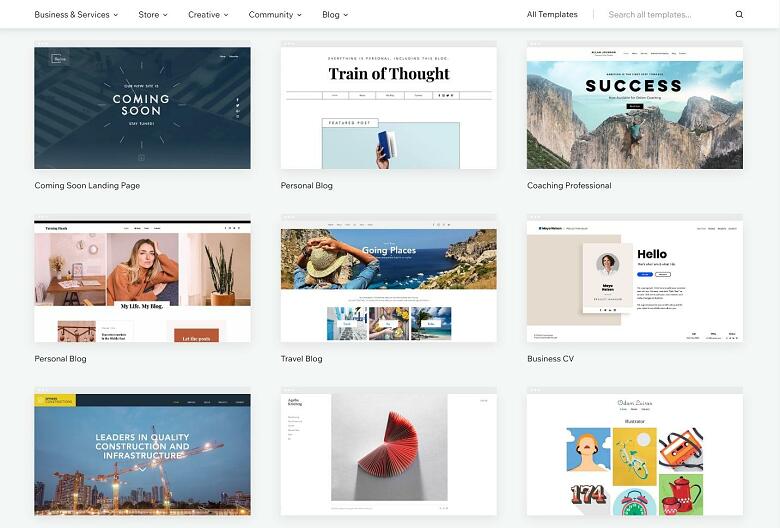 Wix offers more – of everything.
Wix's library of over 800 high-quality templates
dwarfs that of other builders. Many are mobile-optimized, and they're neatly organized by industry. It also offers a few "blank" templates for those who prefer to start from scratch. Best of all,
Wix's free plan lets you access all templates
and editing tools.
Most Wix templates have essential features already built-in
, from contact forms to menus. Additionally, the intuitive drag-and-drop editor lets you add countless other page elements as needed. If you don't like the forms in your template, for example, there are
dozens
of other forms you could add instead. Having so many options may be overwhelming for some, but
Wix's editor and well-made templates keep things as user-friendly as possible.
That's why Wix is a great all-around editor, whether you're a beginner or someone with advanced needs.
Features
Wix Stores: Wix Stores is an easy-to-use app that lets you connect an online store to your site. You can install it for free with a Business subscription, and it's a great option if you have a small selection of products to sell.
Personalized SEO plan: Wix SEO Setup Checklist analyzes your website and creates a personalized plan to help you optimize your site for search engines.
App market: All plans can access Wix's app store, which has hundreds of (paid and free) third-party tools. Any additional functionality can be found there, from apps for selling event tickets to live chat apps for connecting with clients.
Advanced business solutions: Ascend is a suite of business tools that includes a CRM, email marketing, an invoice generator, and a video maker. All accounts come with a free Ascend plan, but you'd need to upgrade for its full power.
Read our expert Wix review for more details
.
Free plan available?

✔

SEO and analytics tools

✔

Type of customer service
Support center, 24/7 callback support line
Starting Price

$

16.00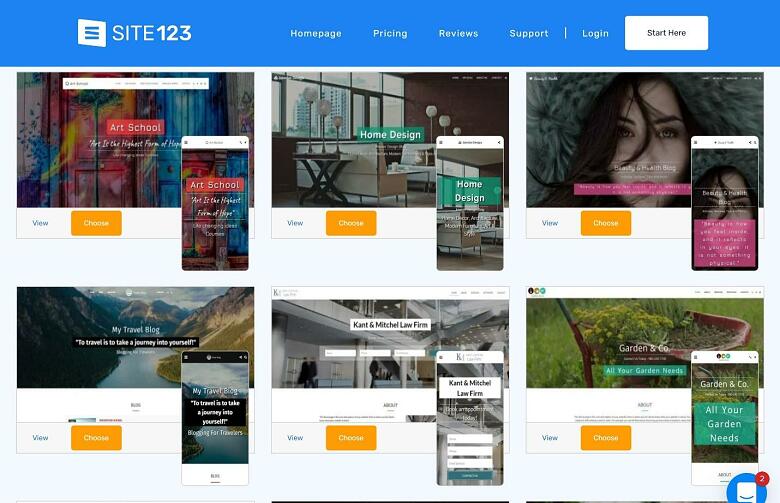 SITE123 has 84 responsive templates
, which are organized into 10 different categories, like business, blog, restaurant, etc. Each template comes with features relevant to its niche, so it's easy to get your site online quickly (for example, SITE123 templates for artists have slick galleries). Once you've picked a template, the point-and-click editor is incredibly easy to use. You just move your cursor over a design element (like your site's header or an image), click, and make your changes. However, while you can add new page elements as needed, you can't change the basic layout of your site much. But
if you prioritize ease-of-use, or need to get online quickly, SITE123 can't be beat.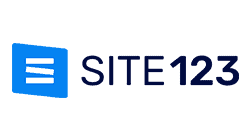 This Black Friday/Cyber Monday, SITE123 is 50 % OFF!
Save 50 % when you sign up for SITE123's annual plan
76 users used this coupon!
Features
Plugins: You can integrate dozens of third-party tools with your website. SITE123's plugin selection isn't huge, but all the basics are there – like Twitter, Facebook, and Pinterest conversion tracking, or SEO tools like Google Search Console.
Easy contact forms: SITE123 has several pre-built forms, so you can easily swap out your template's offering if you don't like it. Plus, you can use the custom form builder to make something perfectly tailored to your business.
Advanced language tools: SITE123 lets you display your site in up to five languages, which is quite handy if you want to attract an international audience. Also, you get built-in multilingual SEO features to help you rank higher on search engines in your chosen language(s).
Booking and reservations: The schedule booking tool lets your clients book appointments online, and the reservations tool makes it easy for customers to reserve seats at your establishment.
Learn more from our in-depth SITE123 review
.
Free plan available?

✔

SEO and analytics tools

✔

Type of customer service
 24/7 live chat support
Starting Price

$

12.80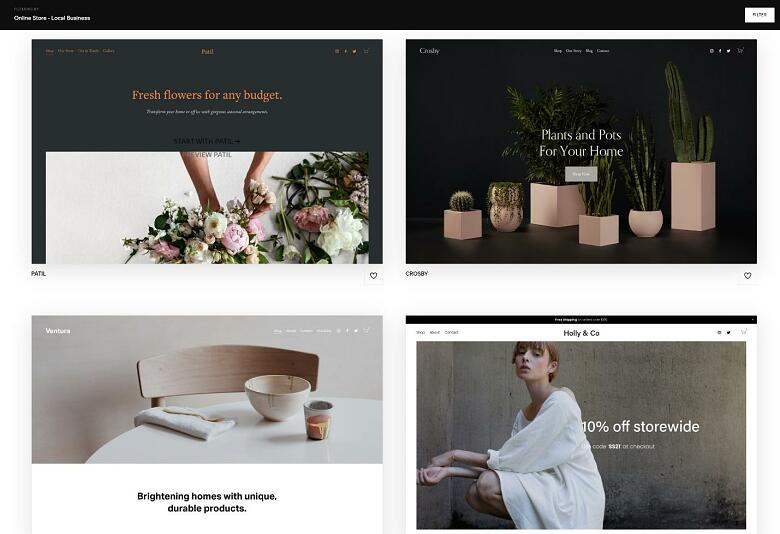 Squarespace's famous templates live up to the hype.
Almost every Squarespace template comes with a striking portfolio
 or gallery you can use to show off your artwork, projects, or products. You choose one of four different layouts – carousel, grid, slideshow, or stack – and then adjust spacing or add interactive elements. Because its templates are the height of contemporary design, Squarespace is best for brands looking to project ultramodern sensibility or creativity. However,
a business trying to project a more traditional image may find other builders offer better-fitting templates
. With that said, there's so much more to this builder than templates.
All plans have unlimited bandwidth and storage
, for example. And Squarespace's e-commerce features give you everything needed to manage an online store, connect with customers, and process payments.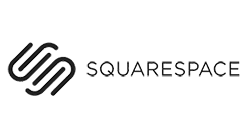 Get 25 % Off Squarespace's Personal Plan
Save 25 % when you sign up for Squarespace's annual plan
561 users used this coupon!
Features
Built-in photo editing: You can adjust an image's brightness, contrast, color saturation, and aspect ratio. You can even change the focal point and add a lightbox effect.
Premium integrations: Squarespace can connect with dozens of third-party extensions. There's a good range of options, from shipping services like ShipStation, to accounting tools like QuickBooks.
Scheduling: Acuity Scheduling helps your clients and gives you time to focus on your business. Your clients can check appointment availability and book time slots, and you can sync appointments to your Google, iCloud, or Office 365 calendar.
Blogging tools: Squarespace can help you build a stylish blog that engages your audience and helps with SEO. You can save drafts, categorize and schedule posts, and enable reader comments.
Check out our full Squarespace review for more
.
Free plan available?
No, but there is a 14-day free trial
SEO and analytics tools

✔

Type of customer service
Live chat support, 24/7 email support
Starting Price

$

16.00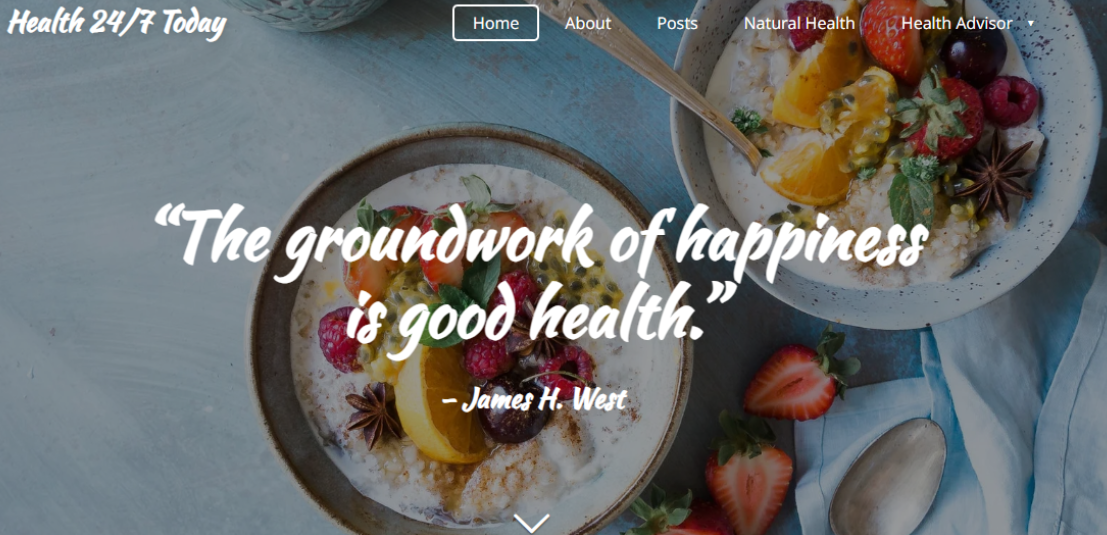 Webador has a very intuitive drag-and-drop editor, which makes it a great choice for beginners who want to create a website quickly.
Every element you place onto your page automatically snaps into a grid
, ensuring visual clarity without you having to do any extra work. In my opinion,
one of Webador's strongest points is its direct communication tools
. You can add a five-star rating system and a comment box anywhere on your site to encourage visitor interaction. Also, built-in social buttons make it easy for visitors to share your content on social media. That said, if you're looking for detailed and specific ways to change your website, Webador might not meet your needs. It's simple and straightforward, but that comes with limits on how much you can tailor your site's look. Webador's free plan includes unlimited storage for images, access to all templates, and blogging tools. However, you'll be stuck with Webador's subdomain and ads, which don't look very professional.
I suggest trying out the Pro plan, as it includes a forever free domain, unlimited photo albums, customizable forms, and more
, offering great value for its price.
Features
Built-in file-sharing and media-streaming widgets. Webador includes its own video and audio players, designed to integrate seamlessly with your website. If you're a part of a team, Webador's document-sharing system will allow you to easily collaborate with others.
Intuitive blogging. Webador's flexible what-you-see-is-what-you-get (WYSIWYG) blog editor lets you easily create compelling posts and keep your audience up-to-date about your upcoming projects.
Free stock images. If you don't have your own images ready, Webador gives you free access to its library of over 100,000 professional stock photos you can use to elevate your site's look.
Easy SEO to grow your traffic. Webador makes it easy to adjust your SEO settings, which can improve your site's rankings. You can modify individual page titles and meta descriptions as well as choose whether you want them to be indexed by Google search by simply toggling a button.
Read our in-depth Webador review
to learn more.
Free plan available?

✔

SEO and analytics tools

✔

Type of customer service
Email/ticket system
Starting Price

$

4.00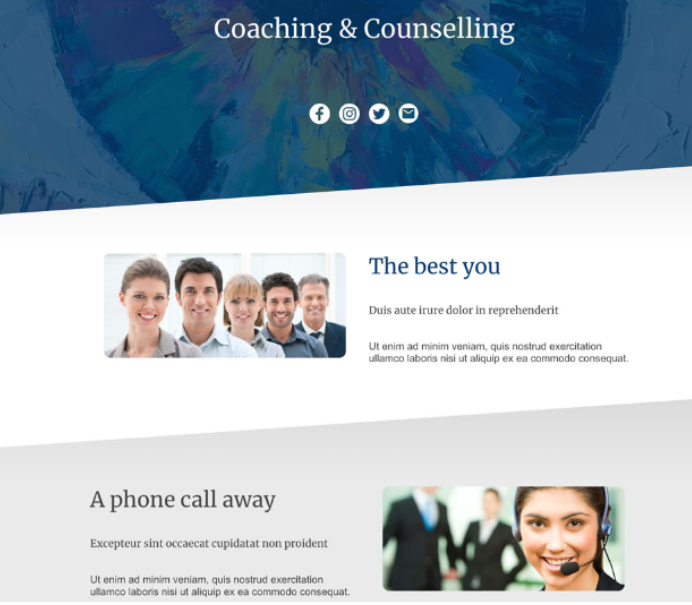 IONOS works great for getting a simple, professional website online with minimal hassle. If you're in a hurry,
you can use its innovative set of AI tools, which generate a fully customizable website for you in minutes
based on your input. Or, if you want to design your website the old-fashioned way, you can pick one of IONOS's prebuilt templates and customize it to fit your needs.
IONOS has an intuitive interface, but its scope of customization is limited
, which makes it best suited for beginners who don't want to dwell too much on website design. The Starter plan is a good option for personal projects, but
if you want to build a business website, I recommend upgrading to the Plus plan
. You'll get an integrated online booking tool, analytics tools, and more advanced AI features, such as image creation and SEO-optimized content. IONOS offers a 30-day money-back guarantee on all plans to let you test the platform risk-free.
Features
Integrated image editing. IONOS allows you to crop, resize, or add overlays to your images directly in its integrated photo editor.
Free business email. IONOS provides a professional email for free on all plans. Your email address can match your domain, which can help you market your brand and make it more recognizable.
Competitor tracking. This built-in tool allows you to track your competitors' social media and Google activity to stay on top of the latest trends and learn how to improve your business strategy.
Built-in privacy tools. IONOS offers an integrated (but optional) cookie notice displayed on your website. Not only is it required if you plan to tap into the EU market, but it also shows that you care about data protection of all the people who access your site.
Want to learn more? Read our
expert IONOS review
.
Free plan available?

✘

SEO and analytics tools

✔

Type of customer service
Live chat, email, and phone support
Starting Price

$

6.00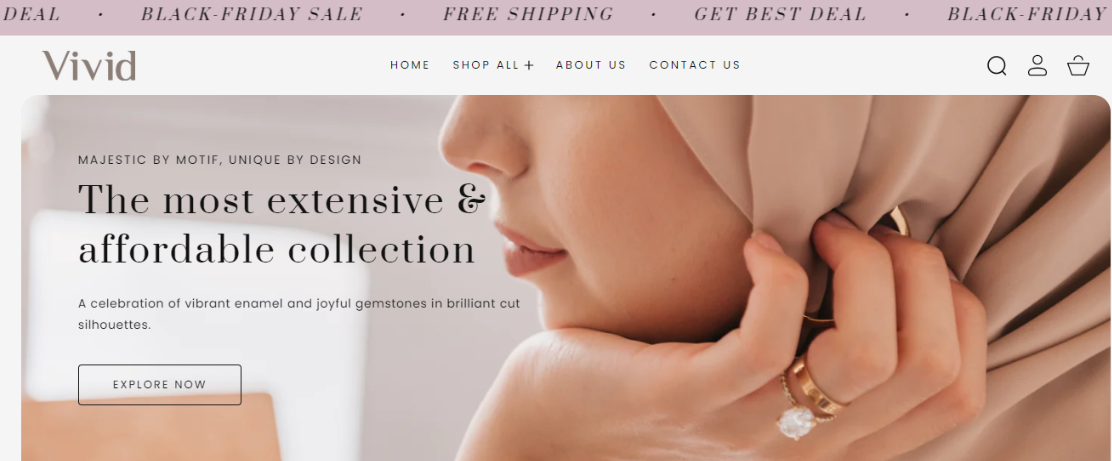 If you're looking to build a fully-featured online store without grappling with a steep learning curve, Shopify is hard to beat. From adding products to your store to setting up payment methods,
Shopify's straightforward interface
makes it easy to launch and manage your business
,
Shopify also offers plenty of high-quality, mobile-responsive themes, suitable for various industries
. Themes have handy features built-in, such as image slideshows to put your products in the spotlight, countdown timers to generate excitement before sales, and sticky headers for easy navigation. These features don't come cheap though, as Shopify's designs can be quite pricey. That said,
while Shopify's prices may be on the higher side, even the cheapest plan offers good value
. You'll get features such as unlimited products, multi-channel selling, and abandoned cart recovery, which most other similar platforms provide only on higher-tiered plans. Whether you choose to go with Shopify or not, you can use its free trial to test the features risk-free.
Features
Multi-channel selling. Apart from selling directly from your website, Shopify allows you to sell from other channels such as Instagram, Amazon, and Walmart. You can manage all channels from your Shopify dashboard.
Built-in email marketing. With Shopify's native email marketing tool, you can send up to 10,000 monthly emails for free to keep your customers in the loop. You can choose from prebuilt email templates that automatically display your store logo and colors, helping you maintain brand consistency.
Various payment options. In addition to over 100 third-party payment gateways you can add to your site, Shopify offers its own payment solution, Shopify Payments, which eliminates transaction fees. If you already have a brick-and-mortar store, you can use Shopify's built-in POS tool to sync up your physical and online shops.
Huge app market. Shopify's ever-growing app store has over 8,000 free and paid apps. You'll find integrations for design, SEO, marketing, and much more.
Find out more about Shopify in
our comprehensive review
.
Free plan available?

✘

SEO and analytics tools

✔

Type of customer service
Live chat, email, and callback support
Staring Price

$

29.00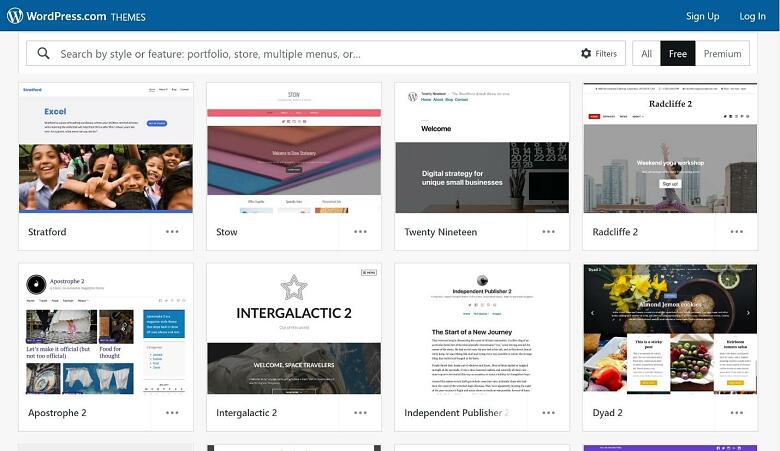 If you want to prioritize blogging, WordPress.com will be a great fit (although it can be used to build any type of site). But
if you like to drag and drop page elements, other builders might be better
. WordPress.com uses a block editor for both site pages and blog posts. You add content blocks (like text, images, or contact forms) to your page, and then click the blocks to edit them.
The block editor is great for making engaging blog posts
, but it's less intuitive for designing pages. To make site-wide changes, you use a separate editor, which can be confusing at first. Aside from that, WordPress.com has good value. Even WordPress.com's cheapest paid plan can take payments, for example. Of course, you can also use the free plan as long as you want, or try a premium plan risk-free, thanks to WordPress.com's 14-day money-back guarantee.
Features
Content management: You can add tags to posts, categorize them, schedule them, and automatically share new posts on social media. It's easy to turn your post categories into site pages, for easy navigation.
Engaging blocks: Many of the available blocks make written content more dynamic. For example, there are blocks just for highlighting quotes and verses, making galleries, or creating page headers.
Monetize your site: With any paid plan you can accept credit card payments for subscriptions, memberships, and products you sell online. You can also accept donations.
Plugins: WordPress.com can connect with nearly 60,000 plugins, the most of any builder. There's a plugin for everything, from building a site forum to using a page builder within the WordPress.com interface. However, only the two priciest plans can add plugins.
Read our WordPress.com review for more info
.
Free plan available?

✔

SEO and analytics tools

✔

Type of customer service
 24/7 email support for all plans, live chat from Premium plan upwards
Starting Price

$

45.00
Other Notable DIY Website Builders
If you're still unsure which website builder to pick, here are a few more DIY options to consider.

Web.com offers a robust suite of content, branding, and e-commerce tools, along with a high degree of creative freedom
. If you're an intermediate designer looking to take your skills to the next level, you'll like Web.com's flexibility. That said, if you're just starting out, you may feel overwhelmed by its large number of features and an interface that feels clunky at times. While Web.com's initial pricing is budget-friendly,
the price goes up after the first billing cycle
. Though the plans are fairly priced considering the tools you get in return, the renewal fees are definitely something to keep in mind before committing.

If you have design experience, you'll appreciate Duda's powerful drag-and-drop editor and advanced customization options. Duda also has an
extensive set of client-oriented tools, such as client billing and white-label options
. These features make it well-suited for agencies or individual designers looking to deliver effective web solutions to their clients. That said,
Duda has a learning curve that may be too steep for beginners
. Also, its pricing plans fall on the more expensive side, which can be a significant drawback if you have a limited budget.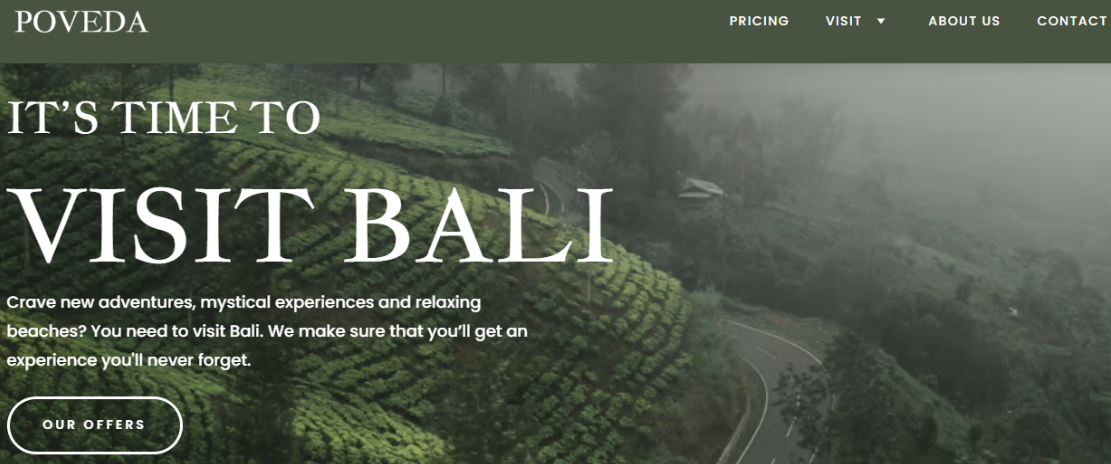 Although many website builders have AI tools, Hostinger is one of the few to offer a complete AI suite with every plan
. Based on my experience, the blog title generator and AI writer (for keyword-rich content) produce the best results. Still,
Hostinger lacks some customization power and it integrates with few third-party services (fewer than 10)
. It's a good option for basic websites, but if you want more creative power and additional functionality, you might need to look elsewhere.
Choose the Right DIY Website Builder for Your Needs
When selecting the ideal website builder, you should take into account your budget and time constraints, as well as the specific features you require and whether the templates offered by the builder align with the image you intend to portray. I recommend thoroughly evaluating the builders listed here to gain a better understanding of their capabilities. Keep in mind that once you publish your website, transitioning it to another service can be challenging. For having the best combination of ease of use and flexibility,
Wix is my top recommendation
. It has enough templates and features to suit every need, and the sheer flexibility of the site editor makes it easy to ensure your site fits your unique brand.
If time is of the essence, use SITE123
to get an attractive site online quickly. It's simple, but that makes for faster editing – plus, it offers sleek templates. Finally,
Squarespace is best for highly visual sites
, particularly for creative professions. Its striking templates are great for showcasing portfolios, and its professional tools can help grow your business. If you're still weighing your options though, here's a side-by-side comparison of top features for each of the builders on my list.
Free plan
Best feature
Best for
Starting price
Wix

✔

Flexible drag-and-drop builder

People who want ease of use and customization power

$

16.00

SITE123

✔

Simple editing interface

Beginners or those short on time

$

16.00

Squarespace

✘

Stunning templates and portfolios

Sites for creative industries (photography, design, etc)

$

12.80

Webador

✔

Built-in media streaming tools

Encouraging visitor interaction

$

4.00

IONOS

✘

Innovative AI features and effective business tools

Creating a professional-looking website on a budget

$

6.00

Shopify

✘

Powerful built-in e-commerce tools

Robust

third-party functionality

$

29.00

WordPress.com

✔

Content management tools

People who want to blog

$

45.00
FAQ
Which website builder has the best templates?
It depends on the type of site you want to make. Squarespace has the best-designed templates, but they're oriented towards creative industries. Meanwhile, Wix has 900+ templates, so if Squarespace's selection isn't to your taste, Wix will have something for you.
Which DIY website builder is the easiest to use?
It depends on whether you prefer builders with a drag-and-drop editor (like Wix), a point-and-click editor (like SITE123), or a block editor (like WordPress.com). SITE123 is the easiest to use overall, but Shopify is the simplest for online stores.
Can I build my own website for free?
Yes, many website builders offer free plans. Wix , for example, allows you to build a fully functional website without having to pay a cent. However, you won't be able to connect a custom domain, which doesn't contribute to a professional look. Upgrading to a paid Wix plan not only lets you use your own domain, but also provides additional  functionality at a fair price.
What is the best DIY website builder in 2023?
All things considered, Wix is the best DIY builder for most. It has a vast template library, hundreds of third-party apps, virtually unlimited customization options, and is still easy to use despite all that. To get a better sense of how Wix compares to other great options, you can see our list of the best website builders in 2023.