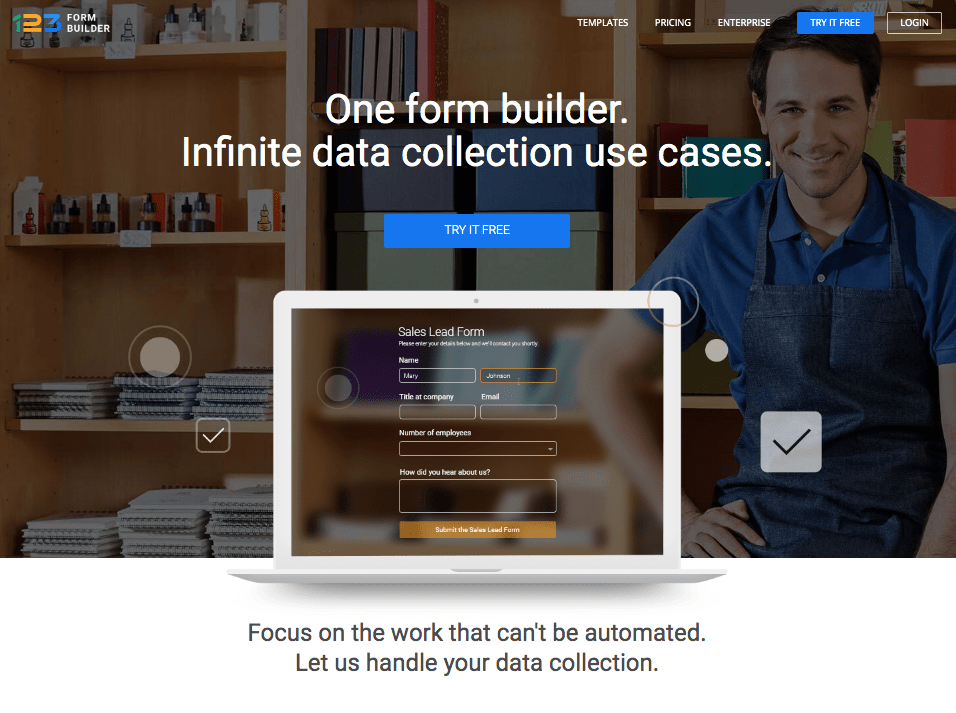 Comprehensive Form Builder Designed for Businesses
123FormBuilder is the last in a long (I mean really long) list of online form builders that I've spent months testing. At this point, I'm very much aware that many form builders are very similar, so I'm always on the lookout for platforms that offer something different. 123FormBuilder is good, but it doesn't have that type of wow factor.
Like many of its competitors, 123FormBuilder is focused on providing essential marketing and admin features for businesses, so if you need a form builder for a personal project, then this one probably isn't for you.
123FormBuilder is available in five languages besides English: Spanish, Portuguese, French, Dutch, and German. On paid plans, it also supports multi-language forms. There are advanced features like conditional logic, multi-page forms, and e-signature fields, too.
123FormBuilder has a free plan, but it's pretty restrictive. You're limited to creating just five forms on the free plan, and each form has a maximum of ten form fields. Rivals such as Cognito Forms have much more generous free plans.
However, that doesn't mean you shouldn't be considering 123FormBuilder. It does have some great features, such as the ability to publish your forms in up to 15 different ways – including publishing to Facebook, integrating with WordPress, integrating with Hootsuite, and even publishing forms directly to a Wix website.
Ready to discover more about what 123FormBuilder has to offer? Let's dive straight in!